| | |
| --- | --- |
| Posted on January 24, 2021 at 6:15 AM | |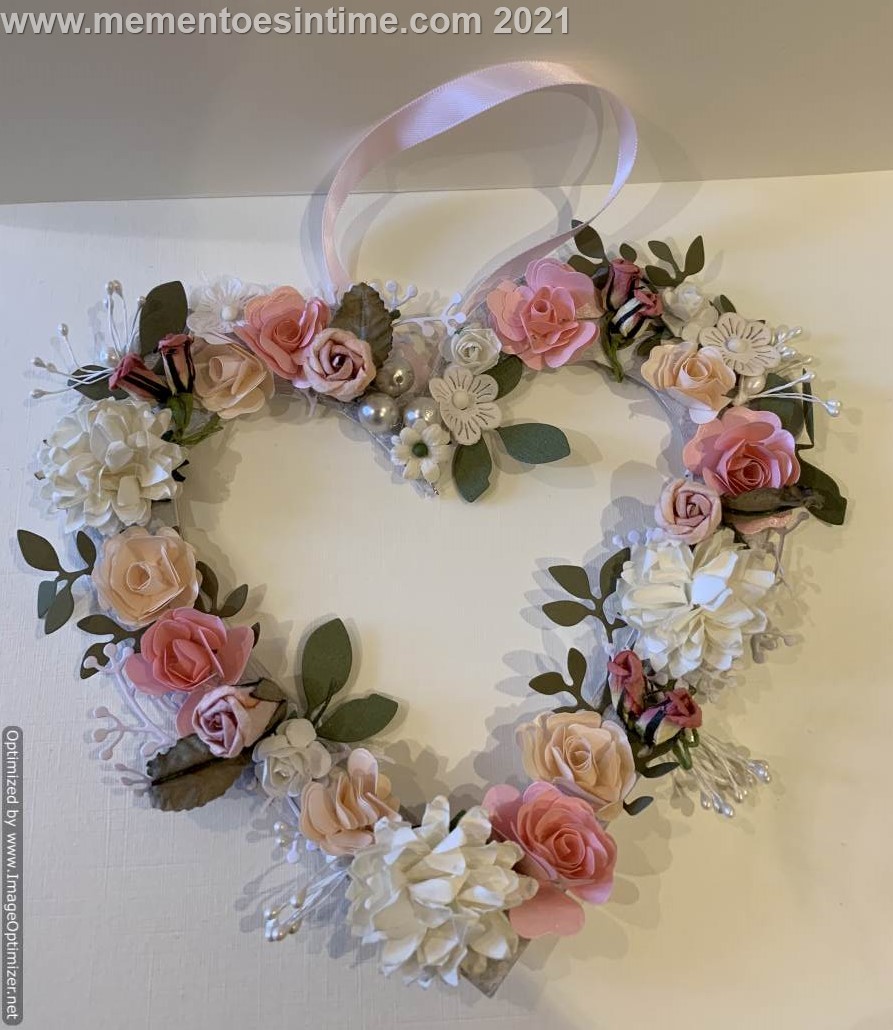 I love making projects with paper flowers, so what better way to use them than today's project . I always fancied myself as a bit of a flower arranger so this project lets me pretend I have some of the skills needed! This project takes a while, it is not one of the super quick ones you can make in twenty minutes. I think I spent a few hours here as I handmade many of the roses that you can see but it would be quicker if you were using bought paper flowers or using a cutting machine.

The project is based on the new free heart wreath template you can find on the Members' pages. I am using the largest size here which makes a good sized piece to hand pretty much anywhere. Many people associate wreaths with sad occasions but I like to think they are more than that and you can use them as a basic template on which to create.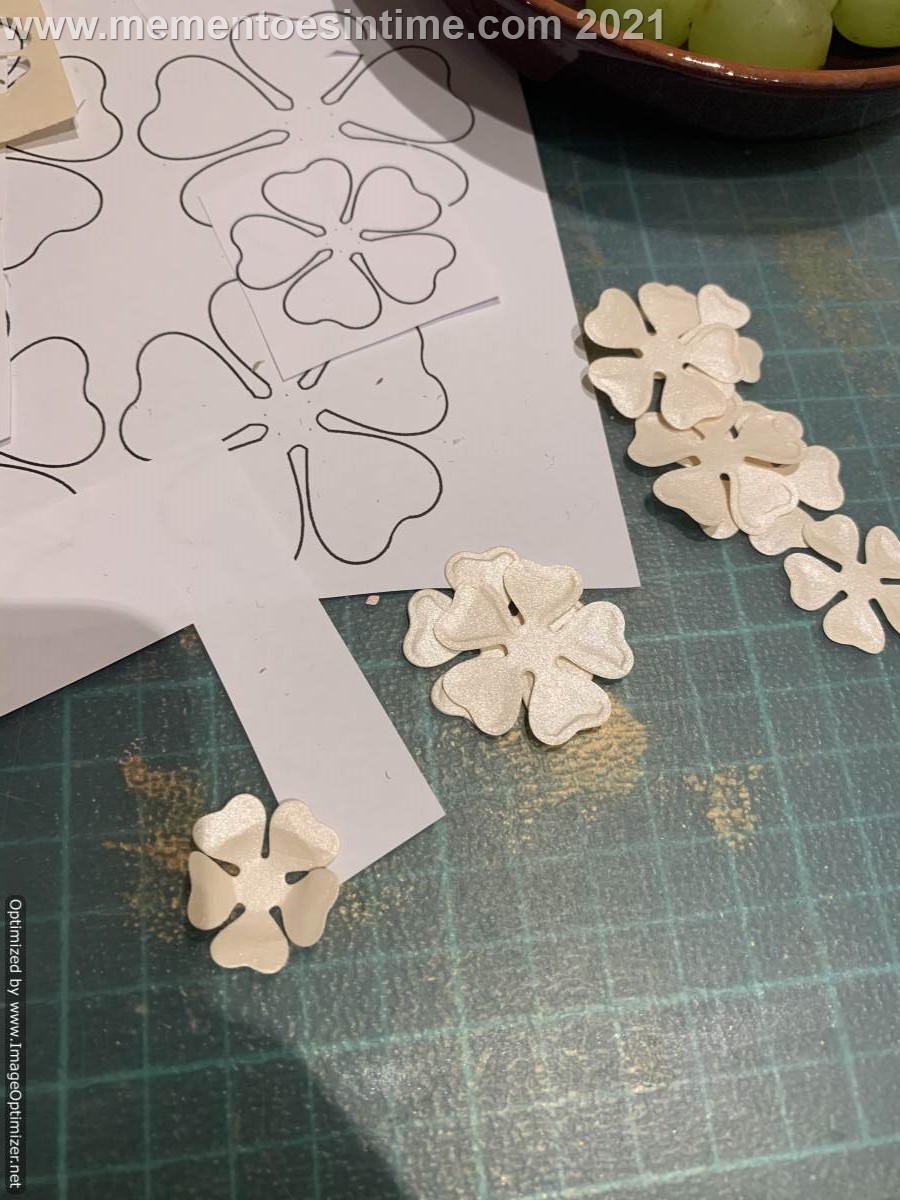 Cutting out shapes for the roses

You can use any handmade flowers, bought flowers, die-cuts or punched whatever you like on your wreath. I have used a combination of some handmade roses from the Roses and Poinsettias template which you can find under the Festive Templates on the left hand sidebar and some paper flowers I had. The roses part of the template is also free on the Members' pages. If you are using the template, cut out a series of shapes in decreasing sizes from some pearlised pink and cream papers and layer them up to create the roses.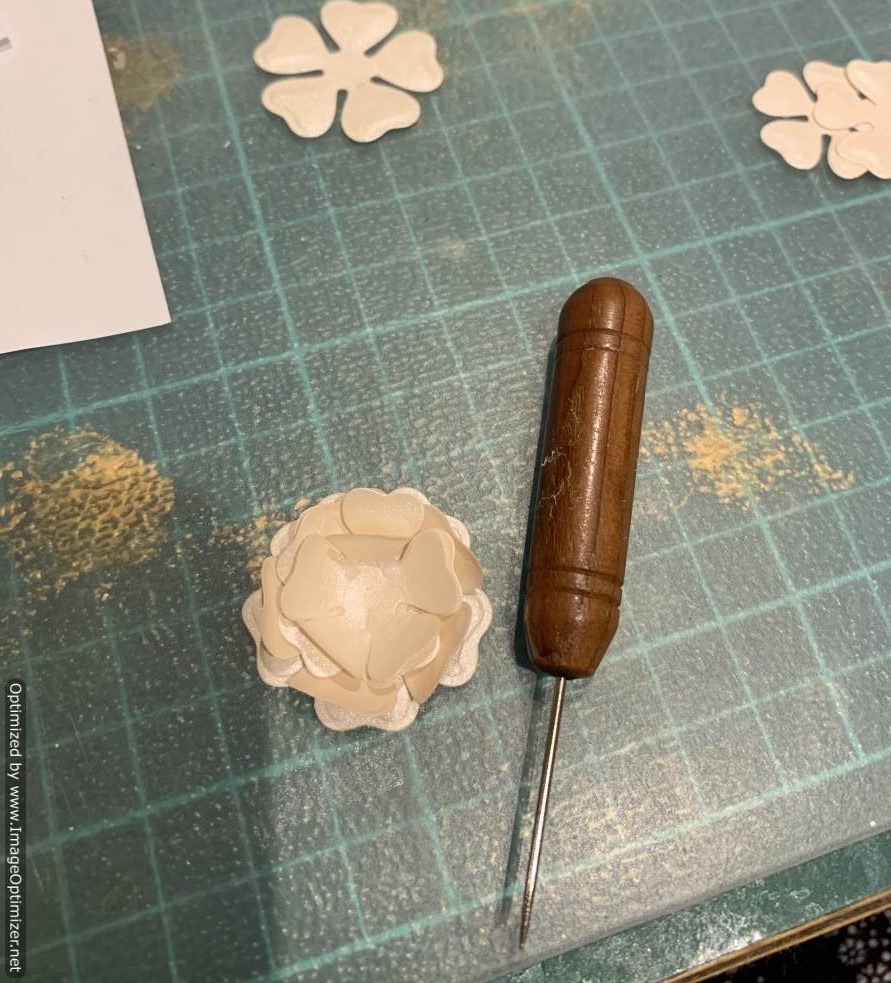 Curl the petals for a more realistic finish

Use a scoring tool or similar to add some shape to the flowers, just pull the tool along the petals to get them to curl.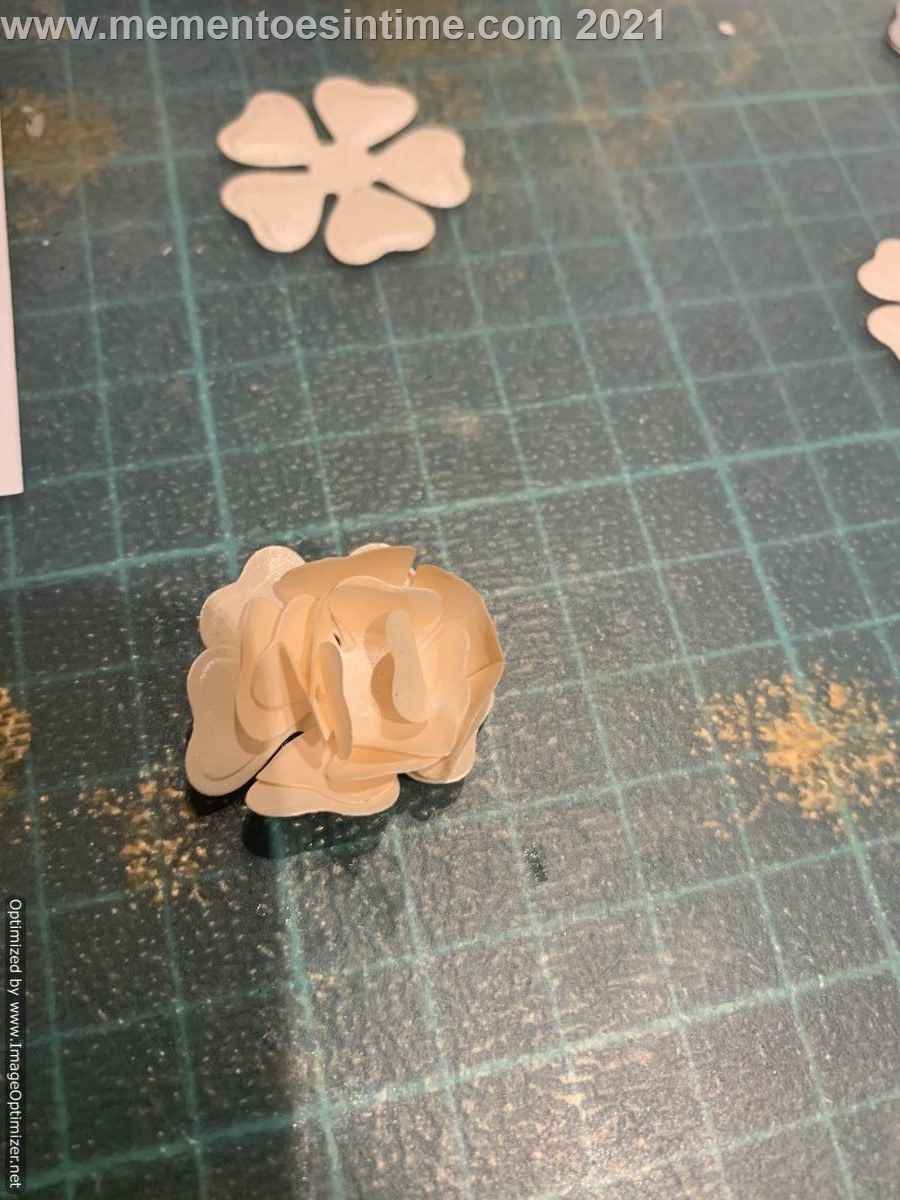 Here is a finished one
I have added some die-cut and silk leaves, some stamens and some die-cut foliage to fill in all the gaps.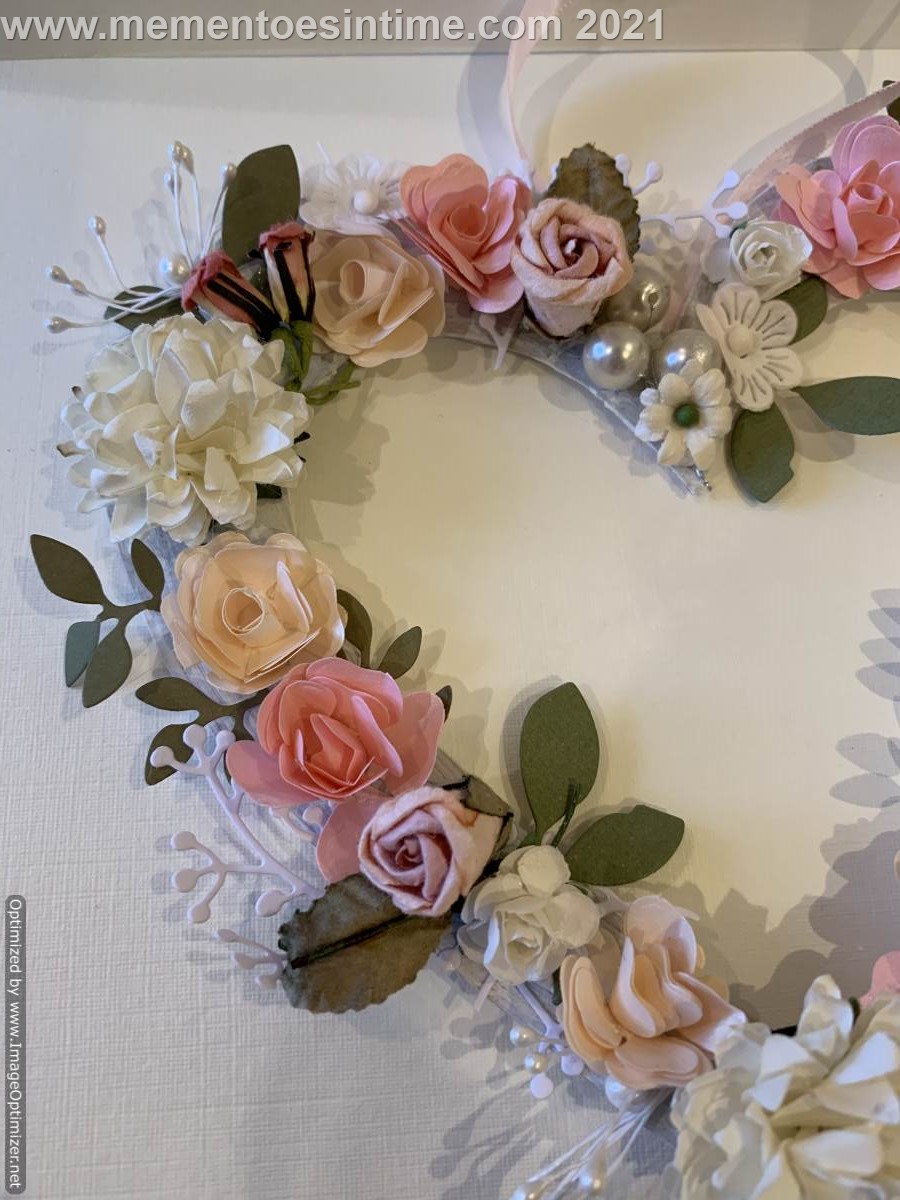 A closeup

Add a ribbon to hang the wreath and make sure you use a good glue so that it doesn't collapse and fall off wherever you are hanging it!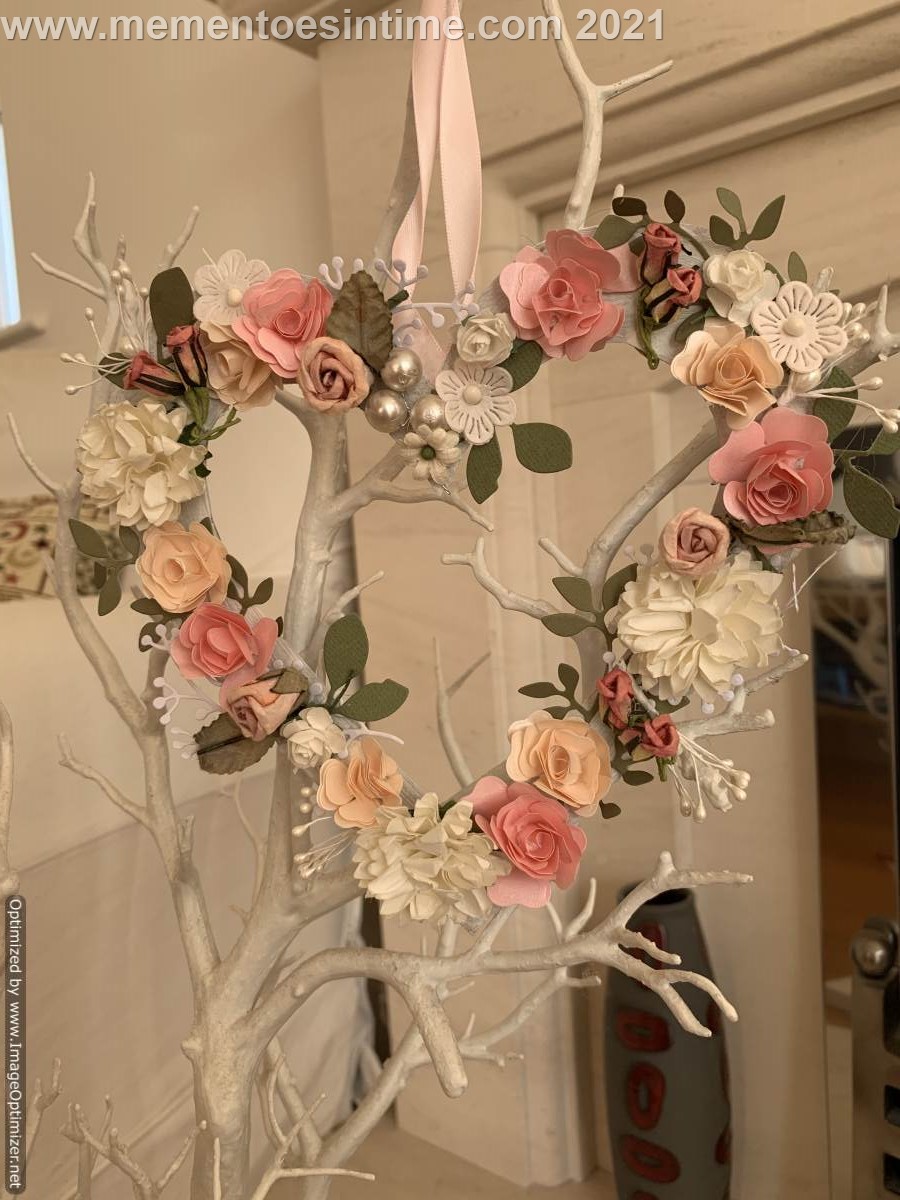 Here it is hanging on my twig tree. I am not going to display it there but it was useful for taking a photo.
Hope you like it! Please do leave a comment on the Facebook page as we get spammed here so I have to close off the comments.