| | |
| --- | --- |
| Posted on November 15, 2011 at 9:40 PM | |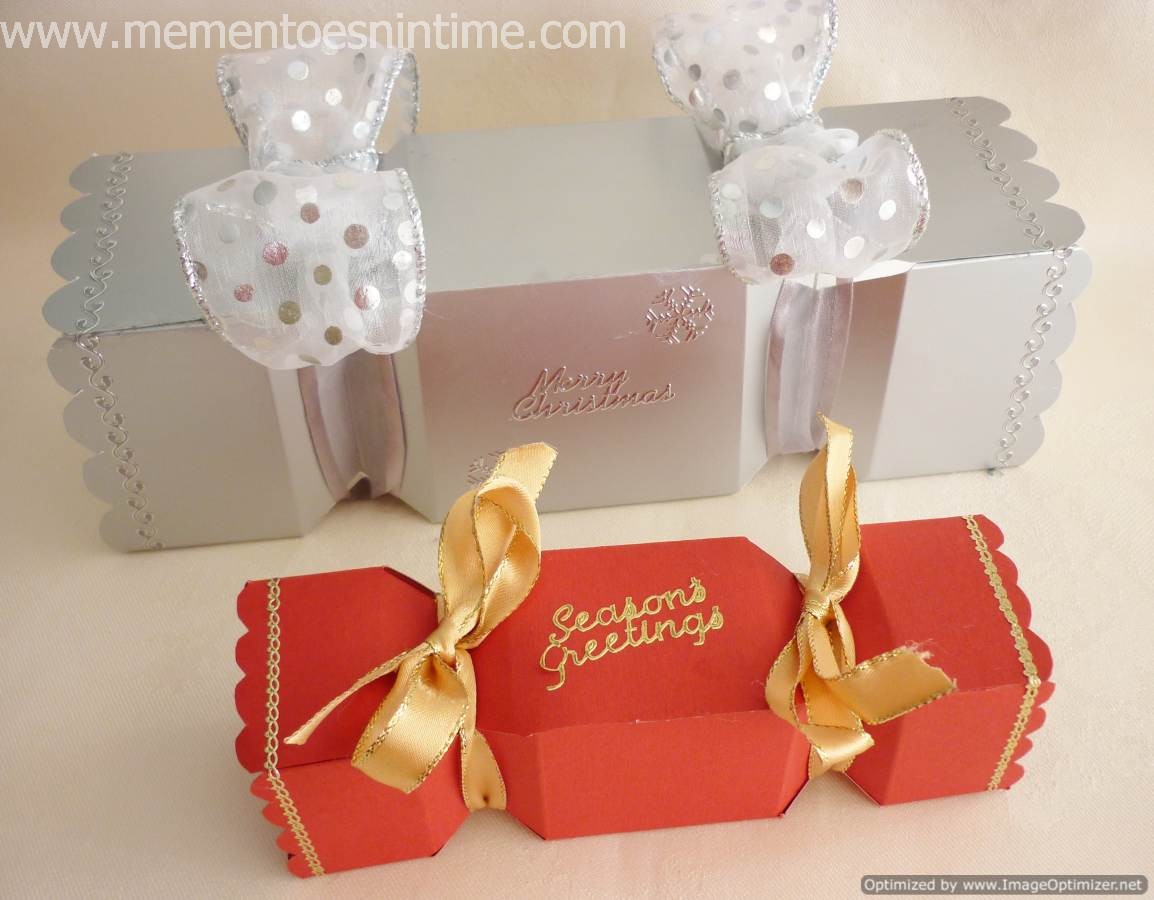 Following hard on the heels of our new card template, here is another new template for you, a super versatile cracker/bon bon box template in three sizes, plus instructions.This is our first box template, which is designed to be made from card (not chipboard), which should please some who are not happy working with chipboard!

I've personally sweated blood and tears over this template, testing it and revising it and finally got it finished and I have to say that I am really really pleased with it, as it has turned out so well. Every now and again, you make something that you are very happy with and this is definitely that kind of project!

The smallest box is absolutely perfect for small gifts to put on the Christmas dinner table. You could put one in front of each person, filled with chocolates or other small gifts. I'm actually planning to make quite a few of these and fill them with chocolates and put them on the Christmas Tree. I'll also make some for the kids to fill for their friends.
If you print this template directly to card (one A4 sheet per small and medium cracker and two sheets for the largest one), they are really easy to cut and put together. Just make sure you fold them so that the lines are on the inside. Any questions or comments, please post below!