| | |
| --- | --- |
| Posted on November 28, 2011 at 2:45 AM | |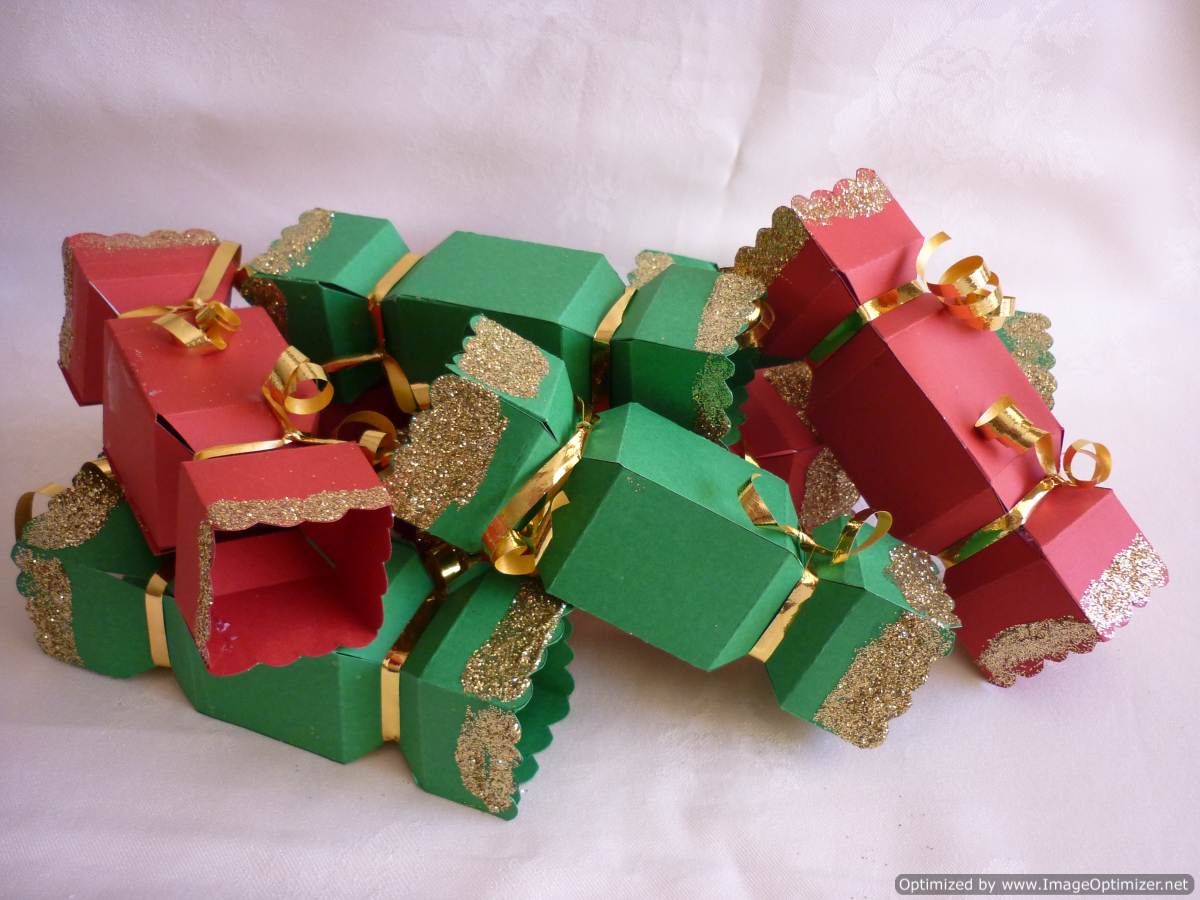 Thought you might like to see how the cracker/bon bon box template has come in very handy as part of our Christmas preparations. This expanding pile of crackers/bon bons has been made for school friends and each contains chocolates and other treats. The problem is that there is always 'one more' friend to make one for!

Luckily, these boxes are super simple to make, simply print the smallest template directly to red and green card, cut them out and glue them. These were made up and then passed over to the junior member of the house for glittering and bow tying. The large silver box featured in an earlier blog post has been filled with better quality chocolates for the teacher. Another job to cross of the list!