| | |
| --- | --- |
| Posted on December 1, 2011 at 6:00 PM | |
Not to be outdone by her sister with her crackers/bon bons, daughter number 1 has been busy churning out mini clipboards for her friends.Well.....to be more precise,  I've been busy making them!
Strange how it starts as just making one or two for close friends, to 'I have to make something for everyone in the class'....Still, they are very cute,  fun and addictive to make, so I can't really blame her!

She has been busy with cards too as you can see below, so maybe I have a future designer in the family. I can see some familiar designs in there too, so she much have been looking at what I have been making for the site.
Not bad for a 12 year old really.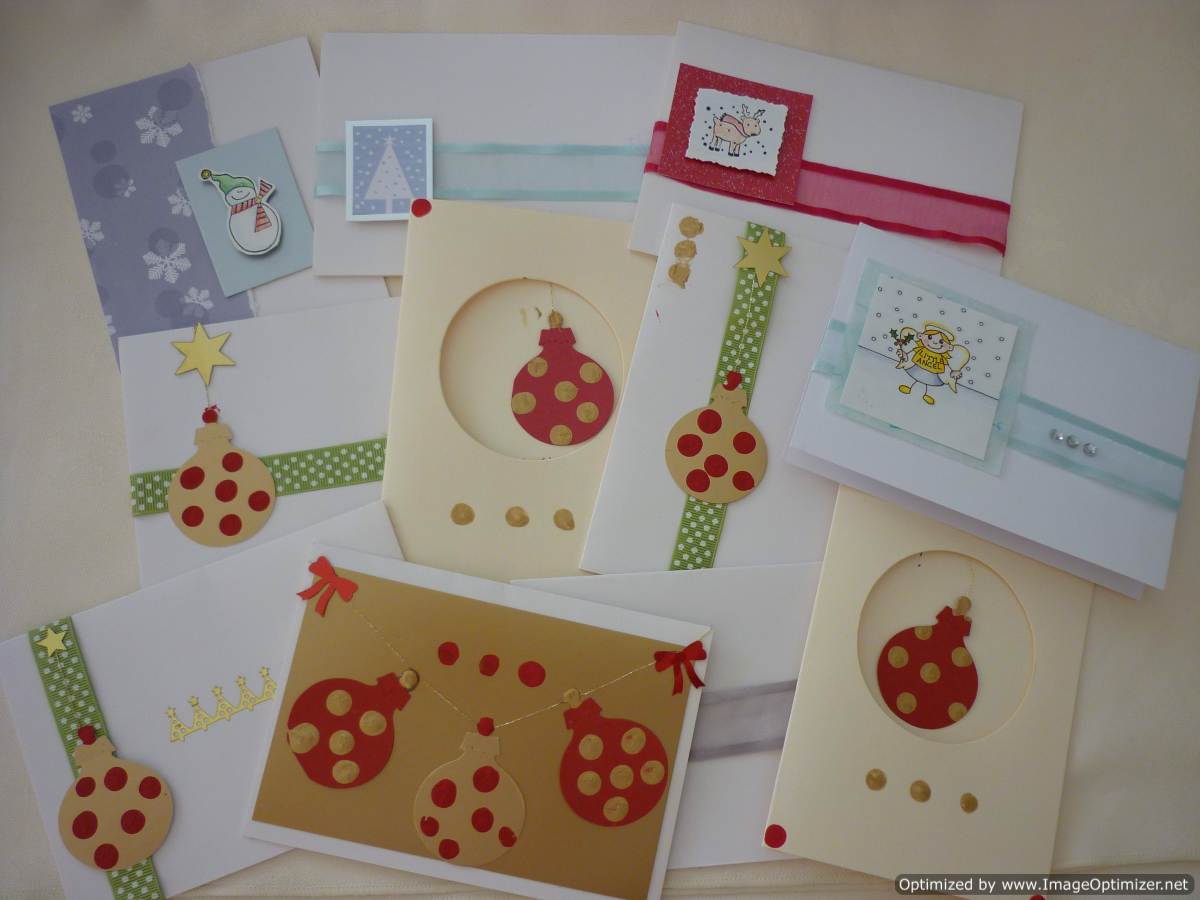 You can get the mini clipboards from the webstore and they make nice little gifts anytime of the year!