| | |
| --- | --- |
| Posted on December 6, 2011 at 12:35 AM | |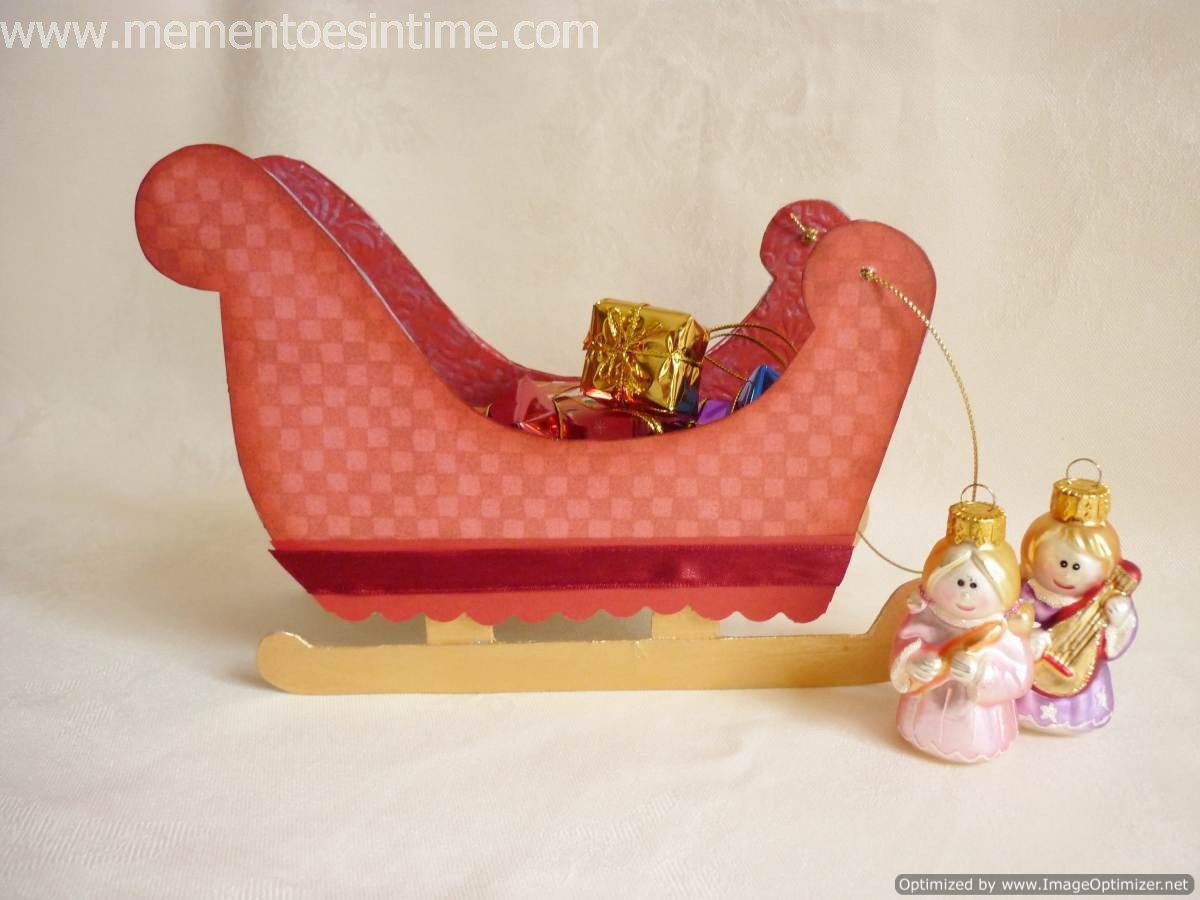 Better late than never, a series of photo instructions for the Chipboard Sleigh project!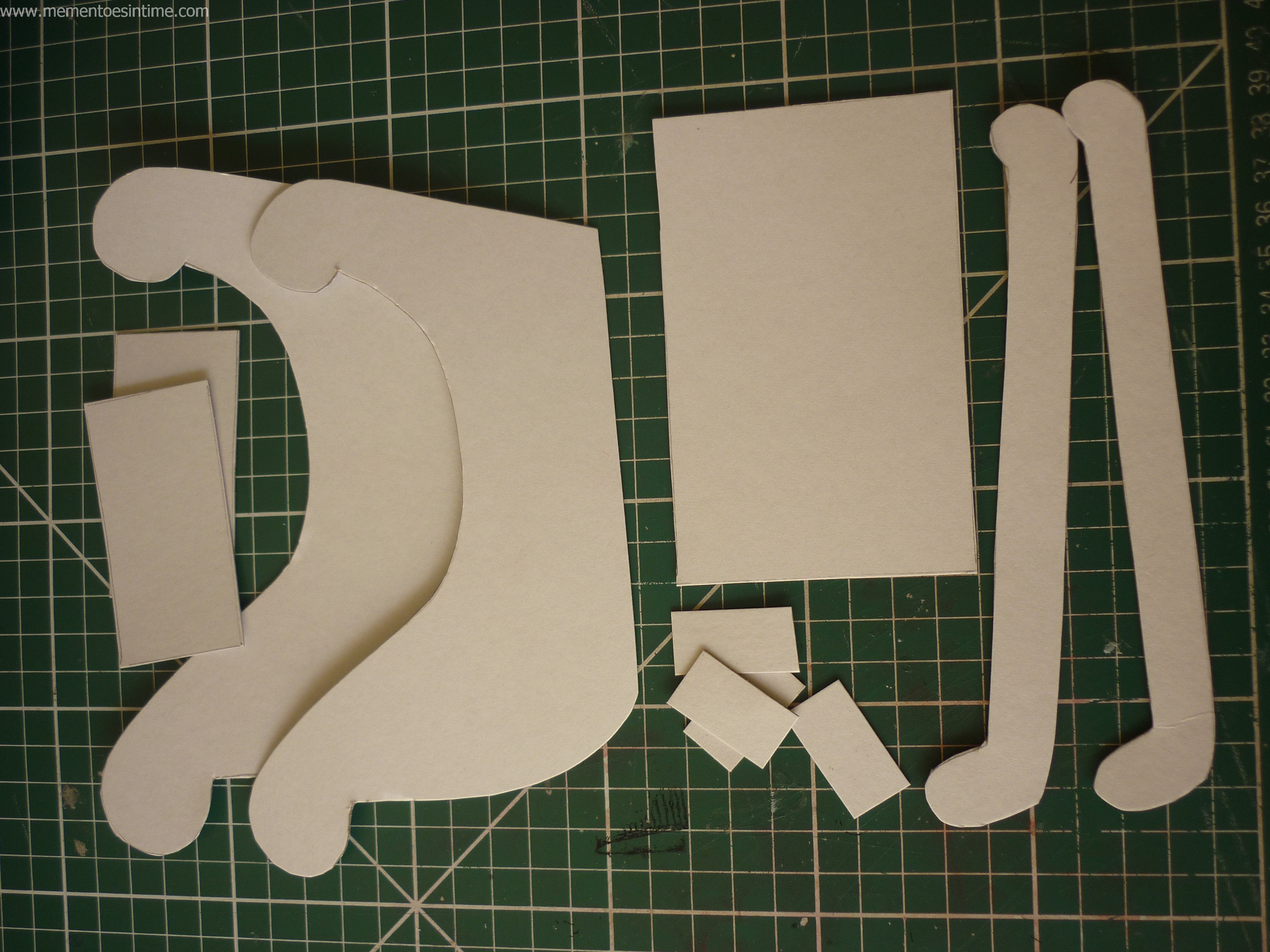 Firstly cut out your pieces using the template. I've actually chosen to use a white pasteboard for this example, just to make it stand out a bit clearer in the photos.You will need two side pieces, two runners, a base piece, 4 runner supports and a front and back piece.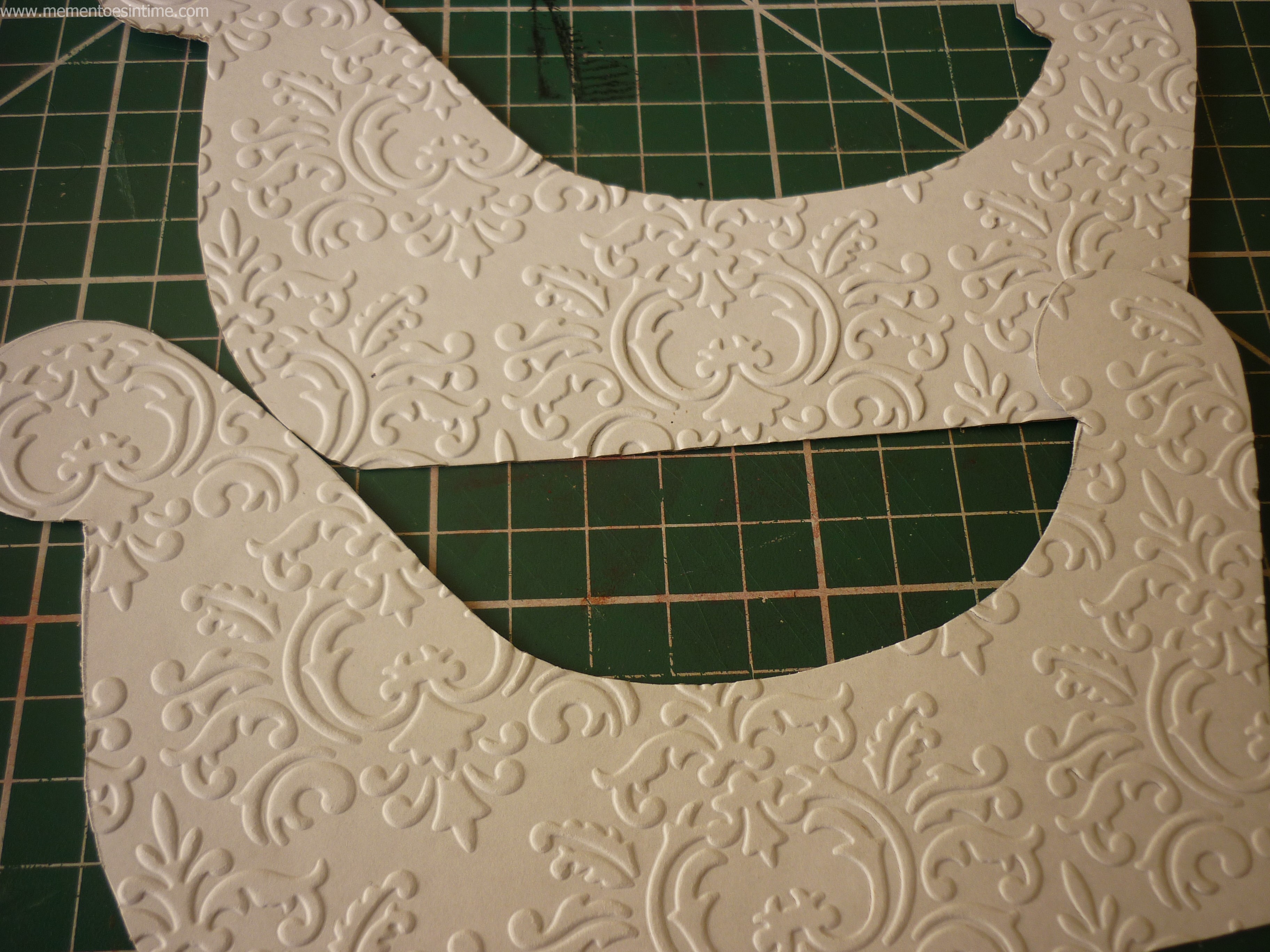 I've run the side pieces through a Cuttlebug Embossing Folder to get a textured look as I was planning to paint my sleigh afterwards but you can easily use papers by using the pieces as templates to draw around and papering them before assembly..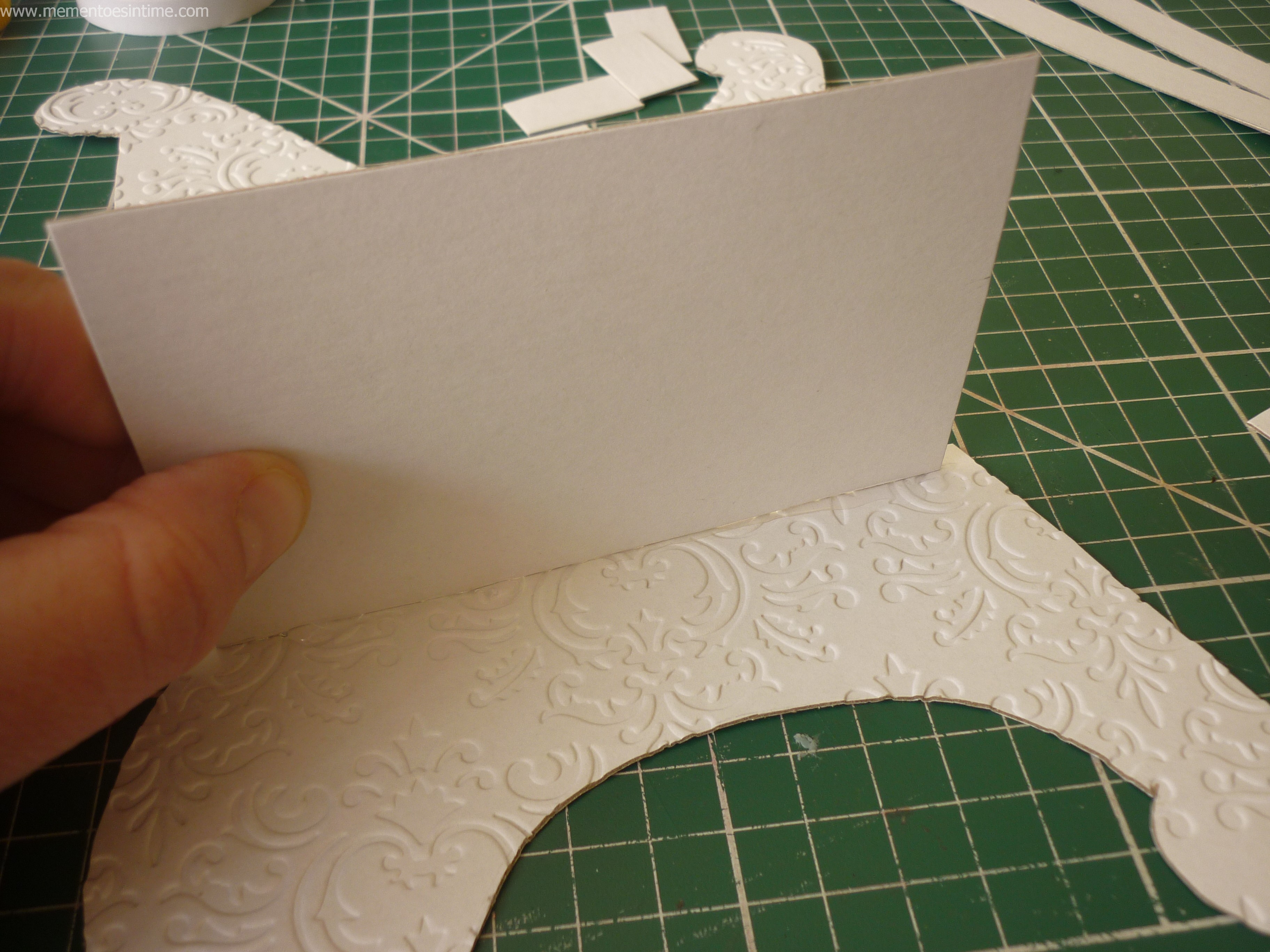 Now glue your base piece to one of the side pieces and hold until it is firmly fixed. Make sure you are using your good quality solvent based craft glue!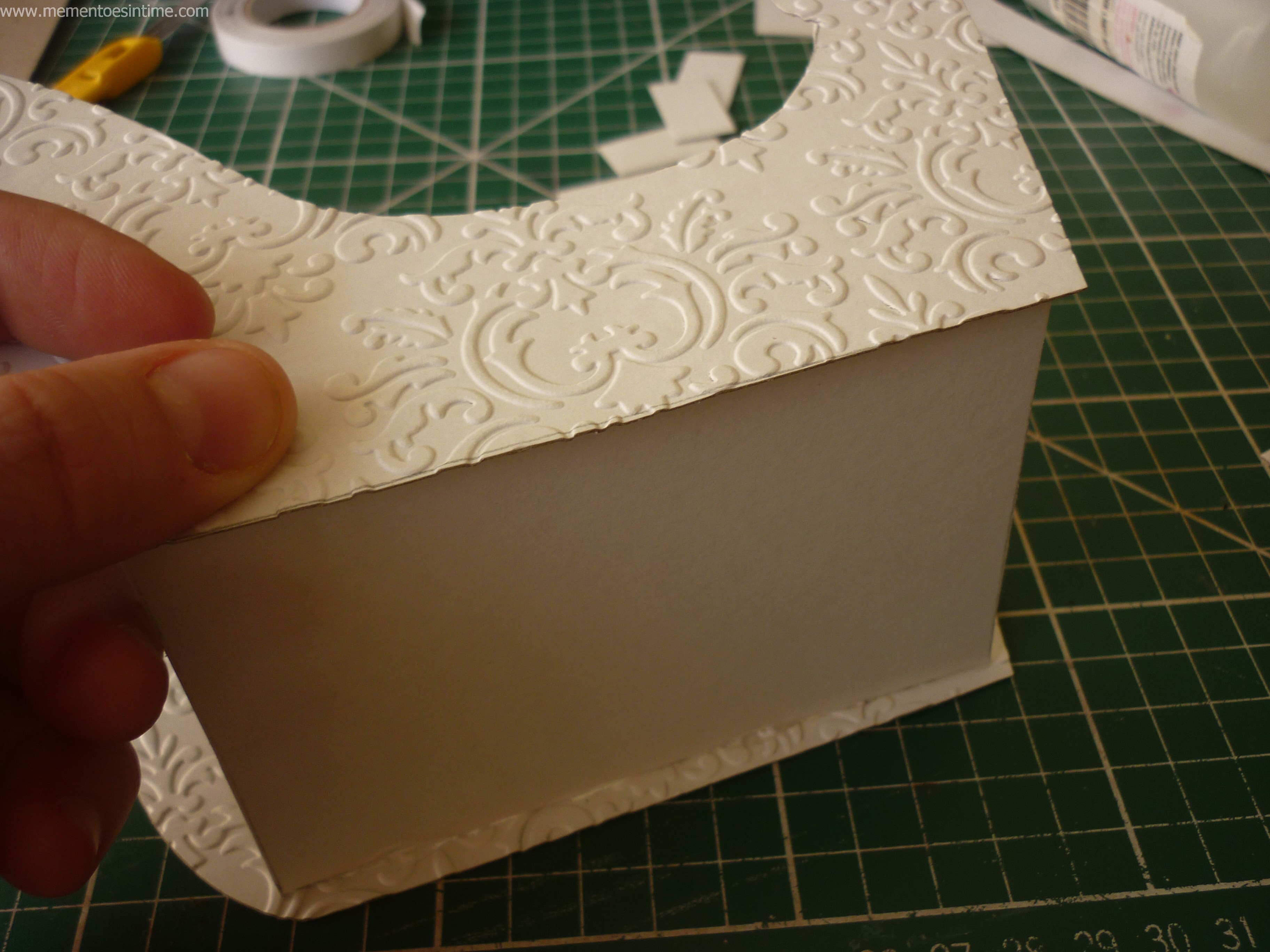 Glue the other side piece in place.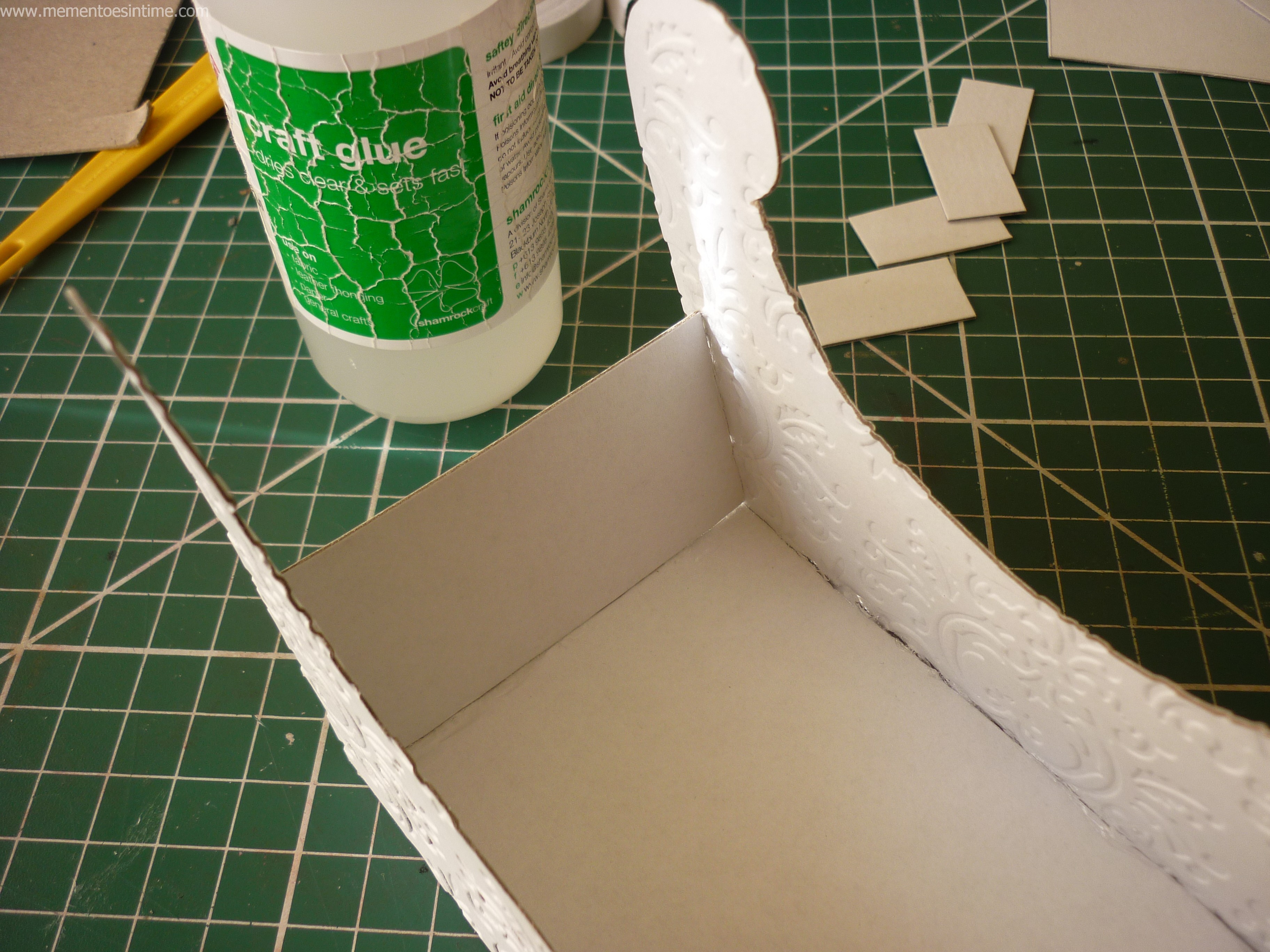 Now glue the front and back pieces in place. The back piece is slightly taller than the front piece.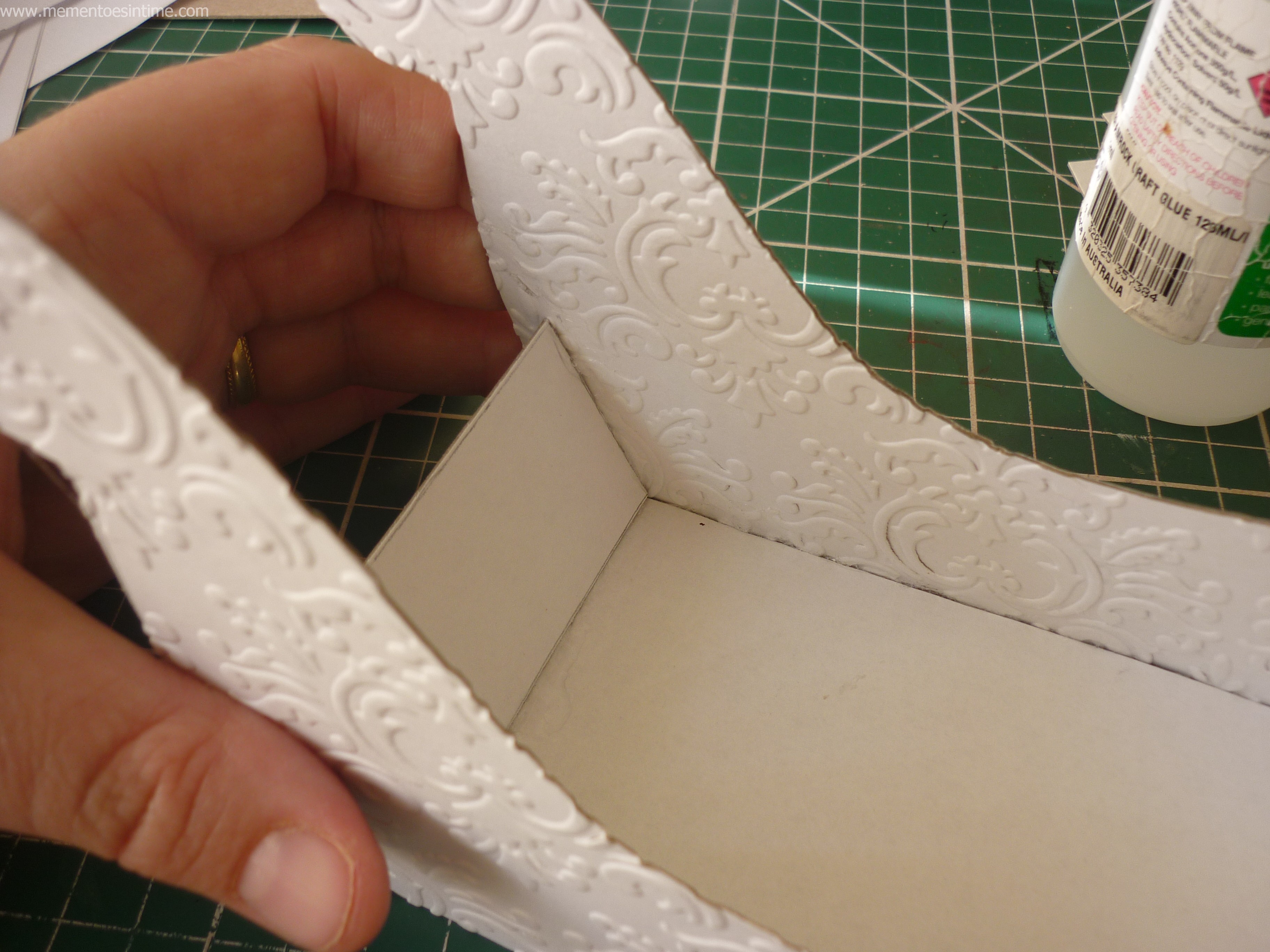 Hold the pieces in place firmly until they are fixed.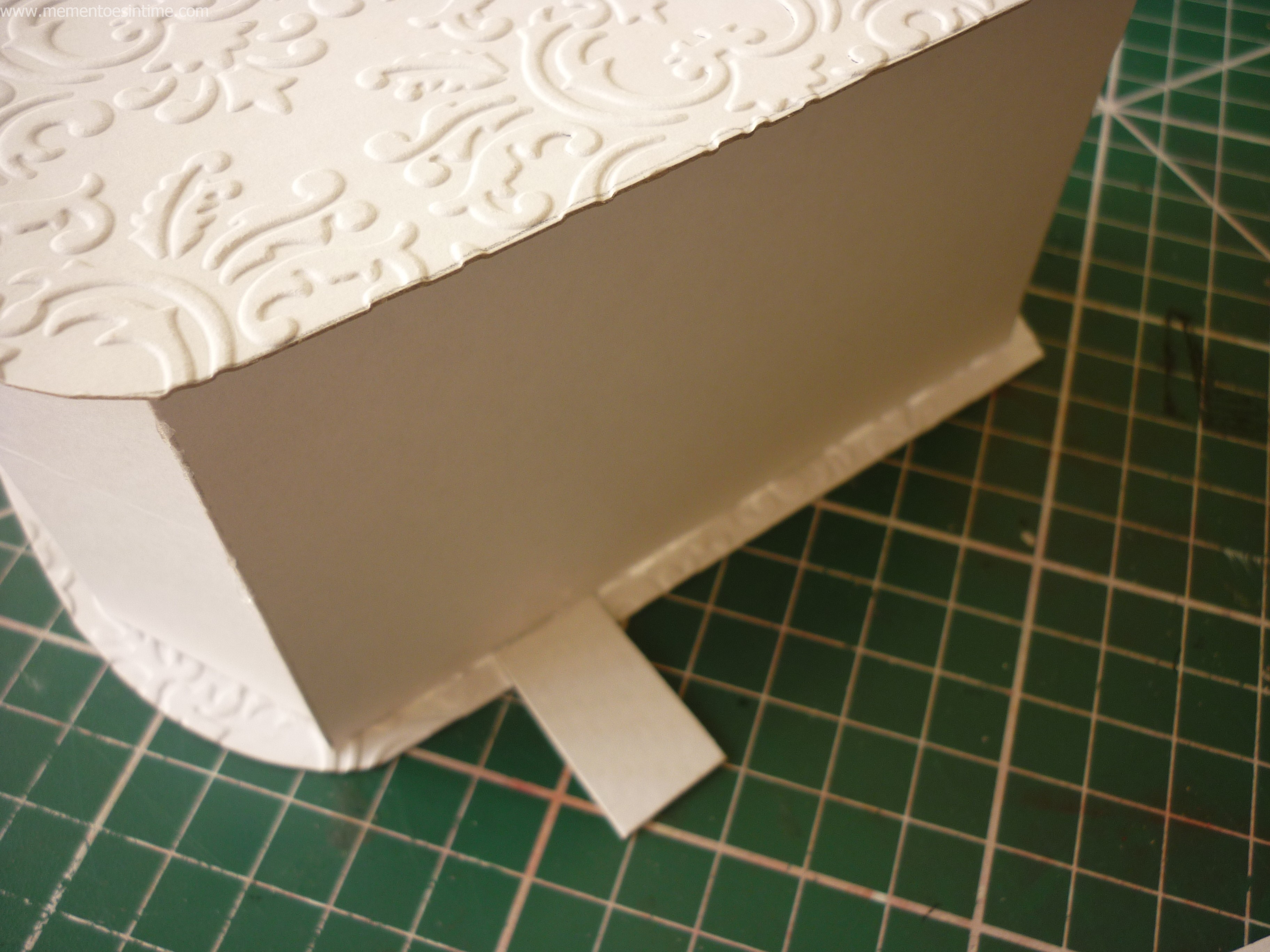 Put your sleigh on one side and glue the runner supports in place.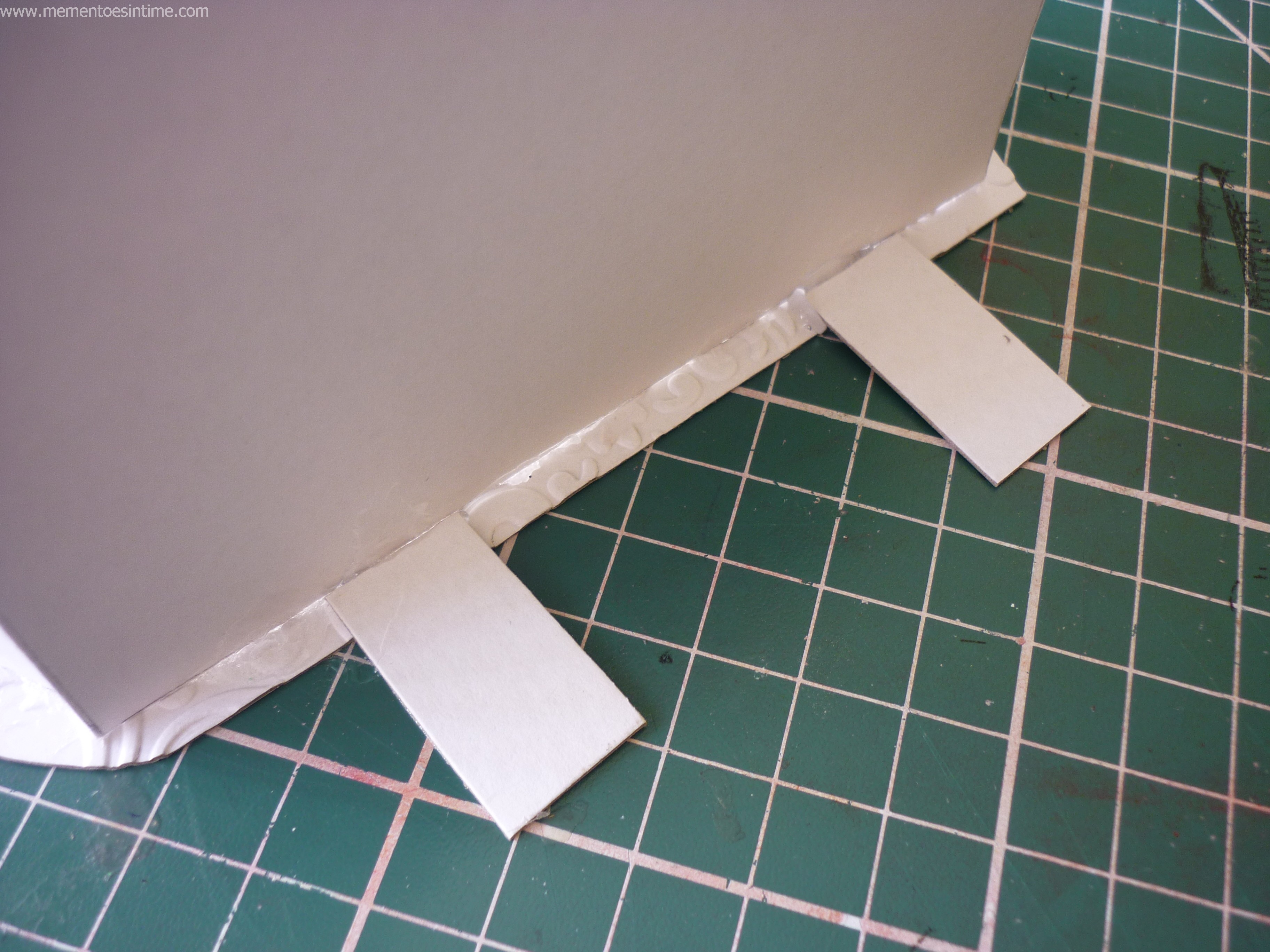 Glue the runner in place, making sure that you glue it to the inside, so that the ends of the supports don't show on the outside of your sleigh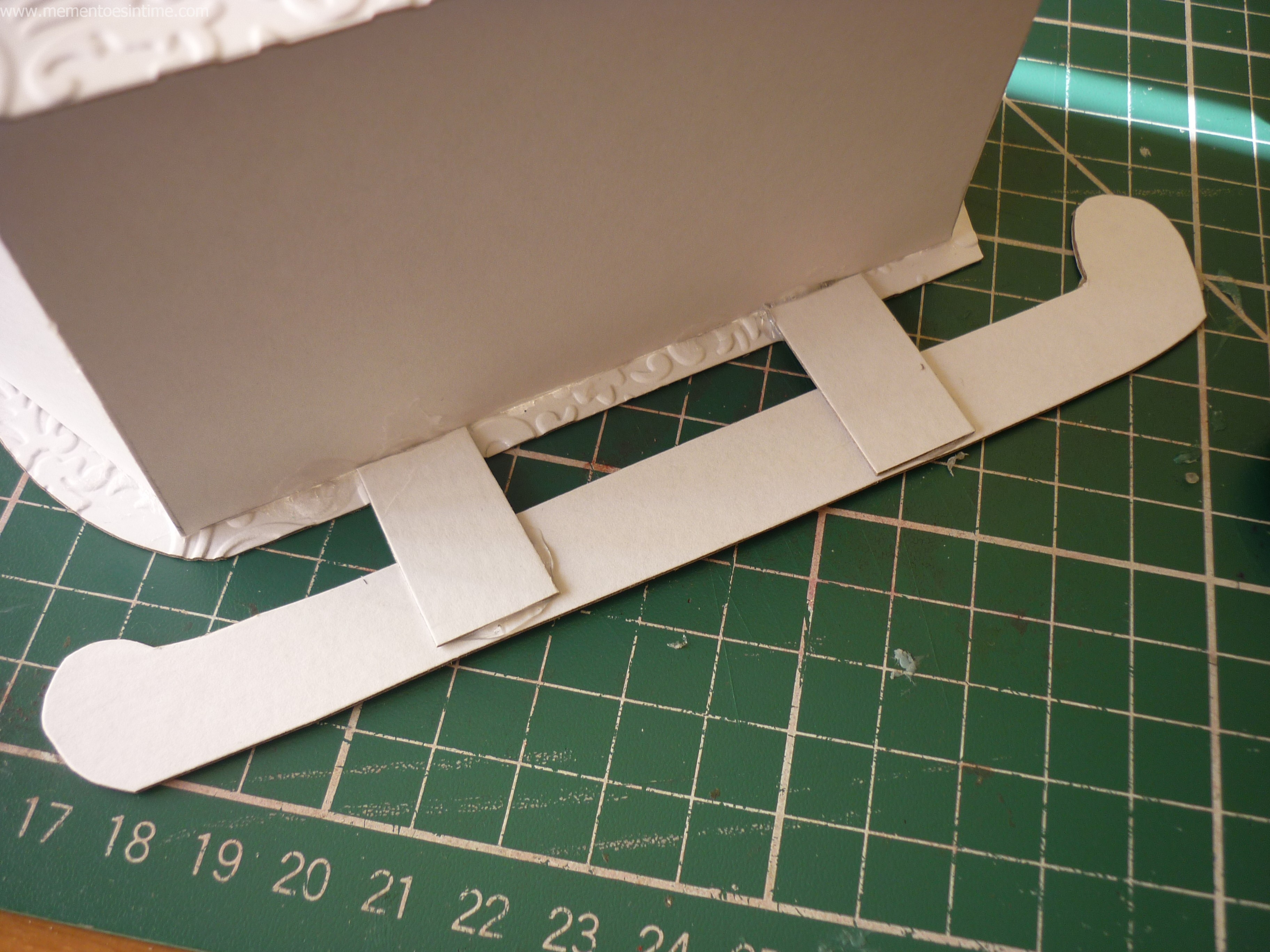 Now turn the sleigh over and repeat on the other side.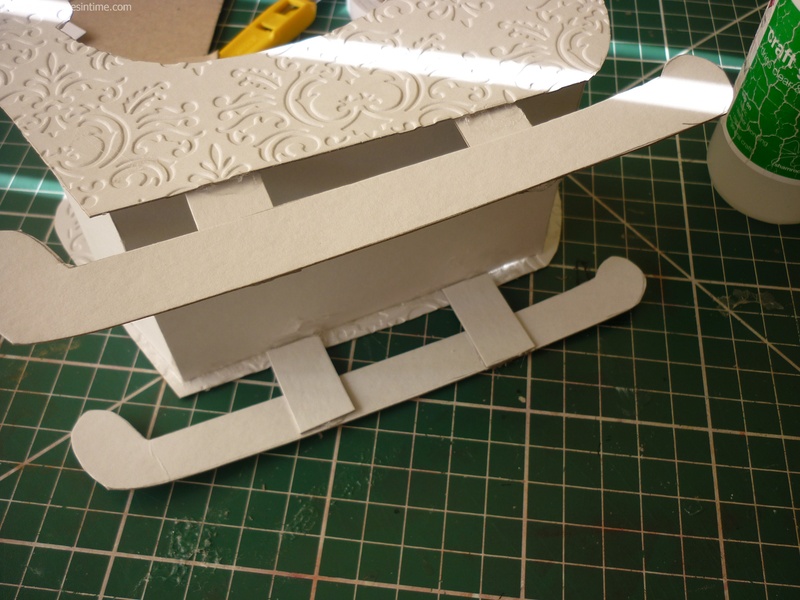 Your sleigh is ready for decoration!