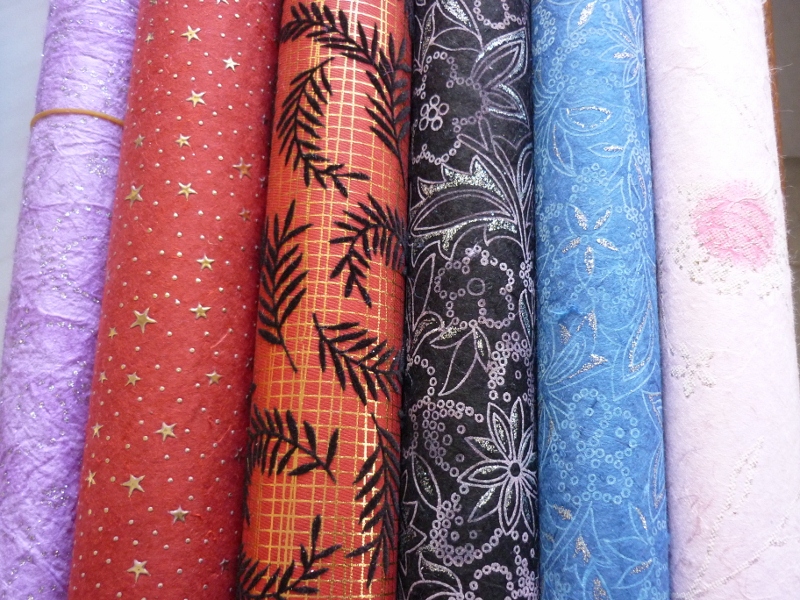 I love experimenting with different media and I particularly love getting super-messy. If you read this blog regularly, you will know that I have been complaining about all the equipment and materials that I have in my craft area.
I have been trying to find ways to use up things and one of those things was a big box of handmade papers and mulberry/tissue papers, I found under my table. I had actually been using the box as a footrest and had no clue what was in there!
I can't resist buying handmade papers, whenever I come across them, so I have quite a few in this box. Mulberry papers were very popular on cards a few years ago but have probably fallen out of favour more recently. Actually, I never got much further than just sticking the mulberry paper on a card and then adding an embellishment and in fact these were always very popular cards, when I was selling them. This card, is still very popular and I always make a batch at Christmas.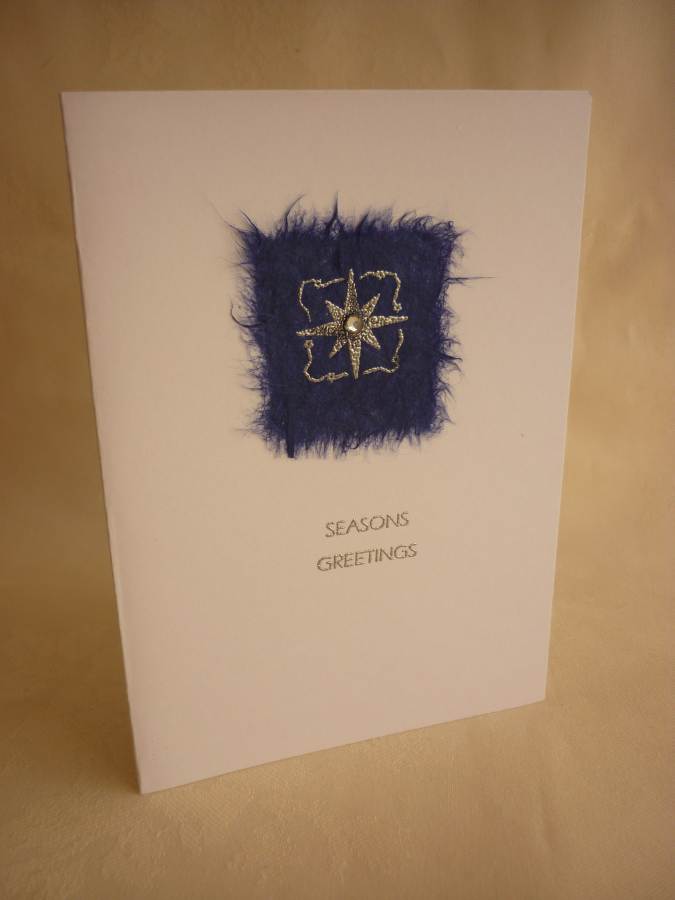 The simplicity of beautiful papers is still a thing I return to over and over again. I much prefer something visibly handmade but simple and luxurious, than the very fussy trends in card making, using intricate dies, that end up looking mass produced...no names mentioned there.
Anyway, enough of the whingeing, if you like this kind of thing, then here is a quick photo tutorial for you. I think you will agree, that the end result is very beautiful, even if the photos really don't do the cards justice here on the website.
If you want to pop around and see them in person, you are very welcome, I'll put the kettle on!:)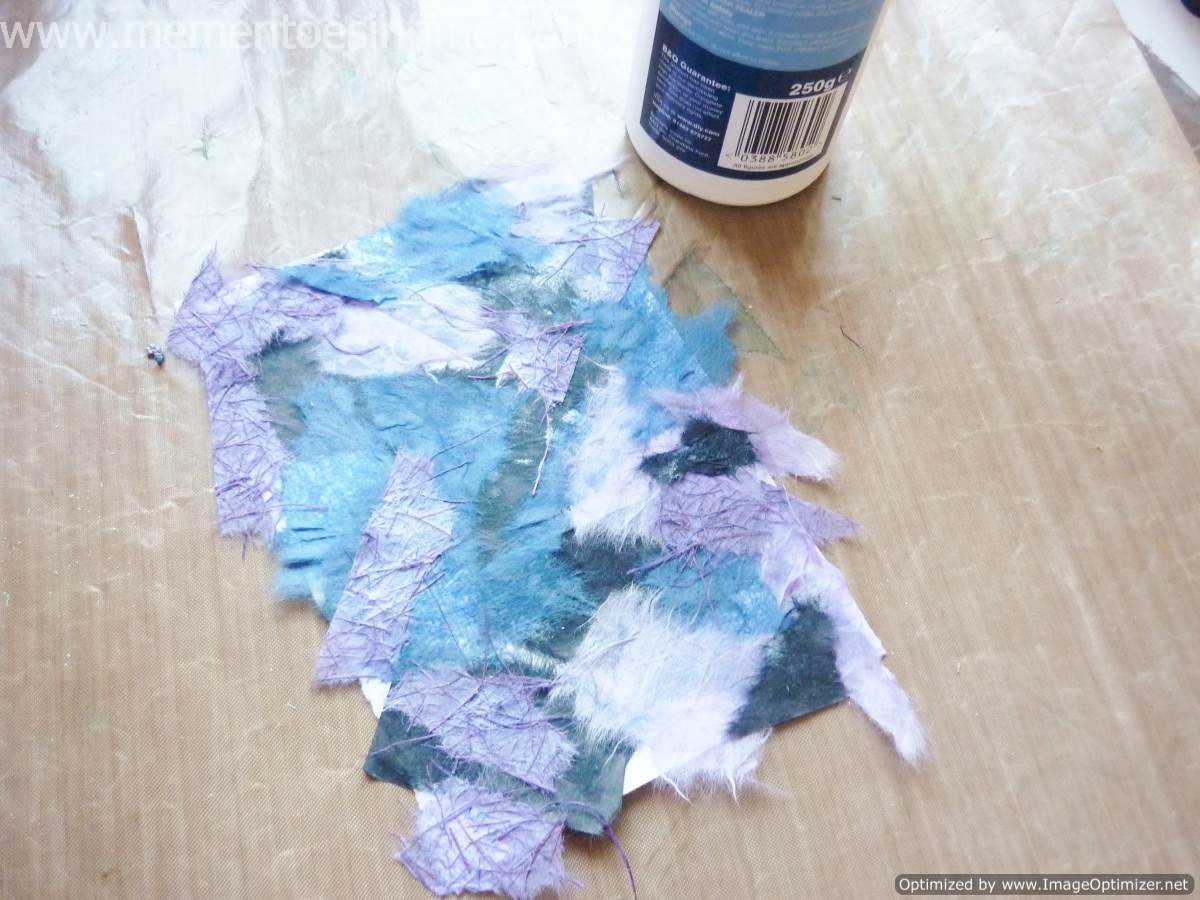 Pick a range of co-ordinating colours. I've gone for lilacs, purple, dark blue and white to start with. Tear each piece into little pieces and glue them onto a piece of paper or thin card. I've used white here but chosen black for some of the others, which is useful if you want to leave small parts of the background showing through. Overlay pieces on top of each other to create a collage effect. Don't worry about going off the side of the paper, you can trim this off later.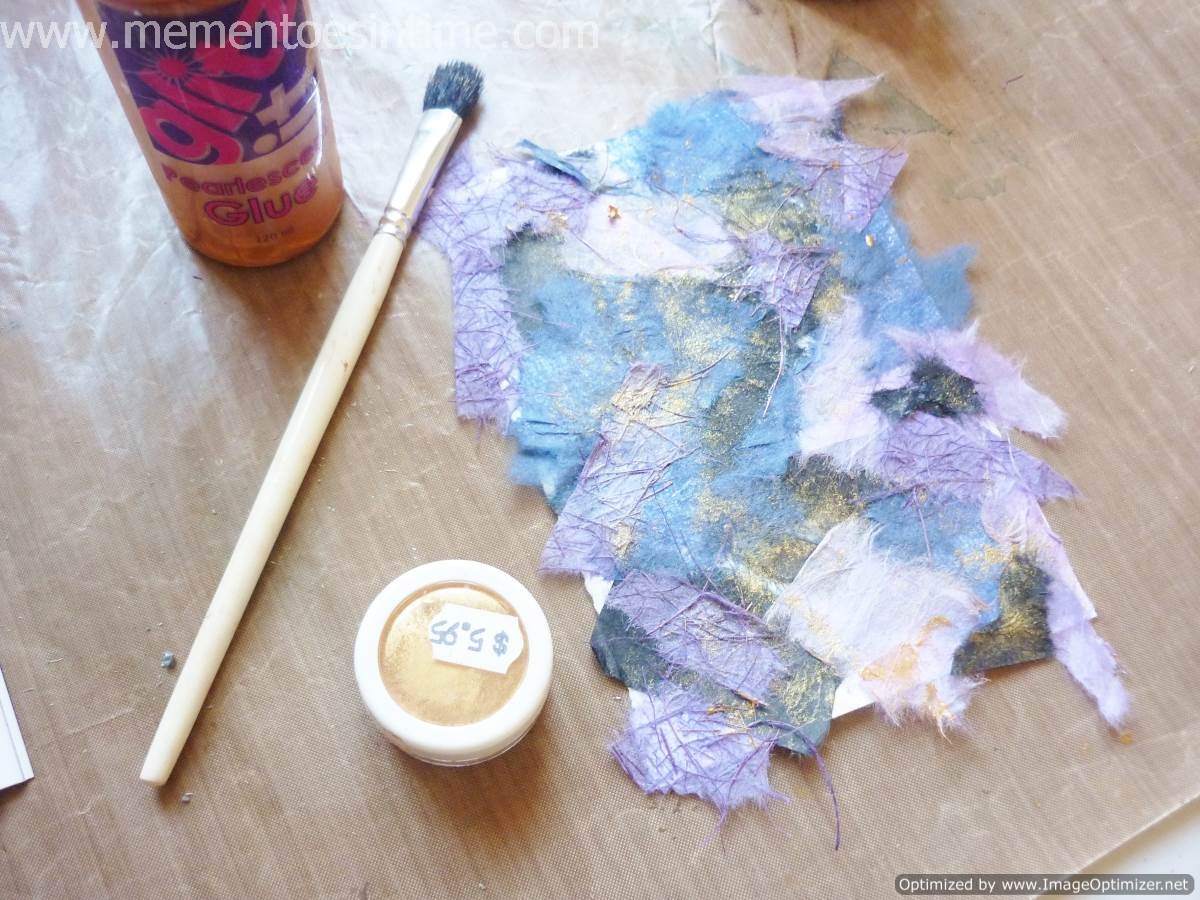 You can brush over your papers with some perfect pearls to add some shimmer, if you like but be careful if you have lots of glue showing, as this will pick up lots of powder and make a bit of a mess with your brushes. Just flick a brush over the top. You can also use some pearl effect glues if you have them too.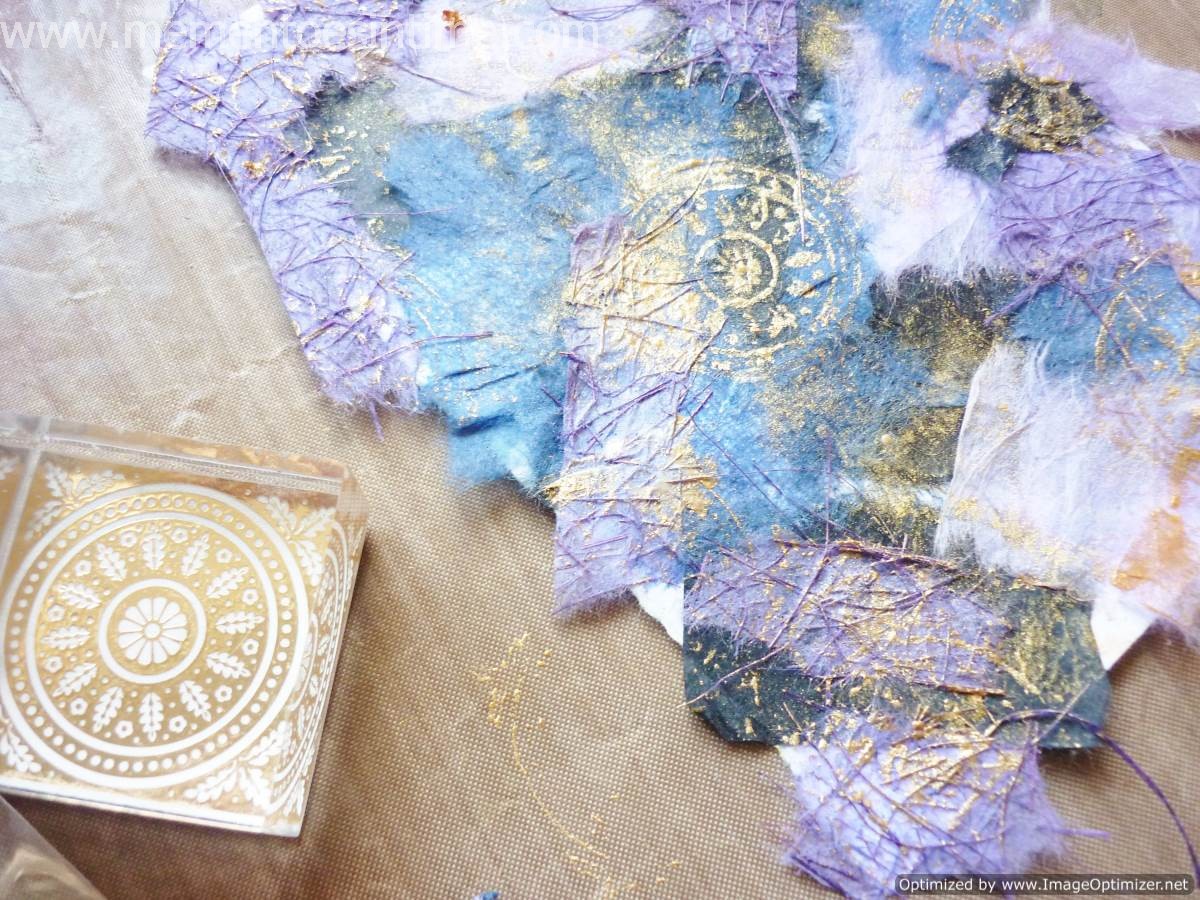 After waiting for this to dry, I've then stamped over the papers with an ornate stamp. This one gave an effect of a clock, which was quite effective. I'm using an acrylic gold paint here, as I want texture, which ink won't give. Just make sure you wash your stamp off right away, using an old toothbrush to get into the design. If you let it dry, it is much harder to clean up and can ruin your stamps. This stamp had an acrylic back, which was easier to clean, as I could immerse it in water (something I don't like to do with my wooden backed stamps). It is probably best to choose an old stamp that you are not too attached to!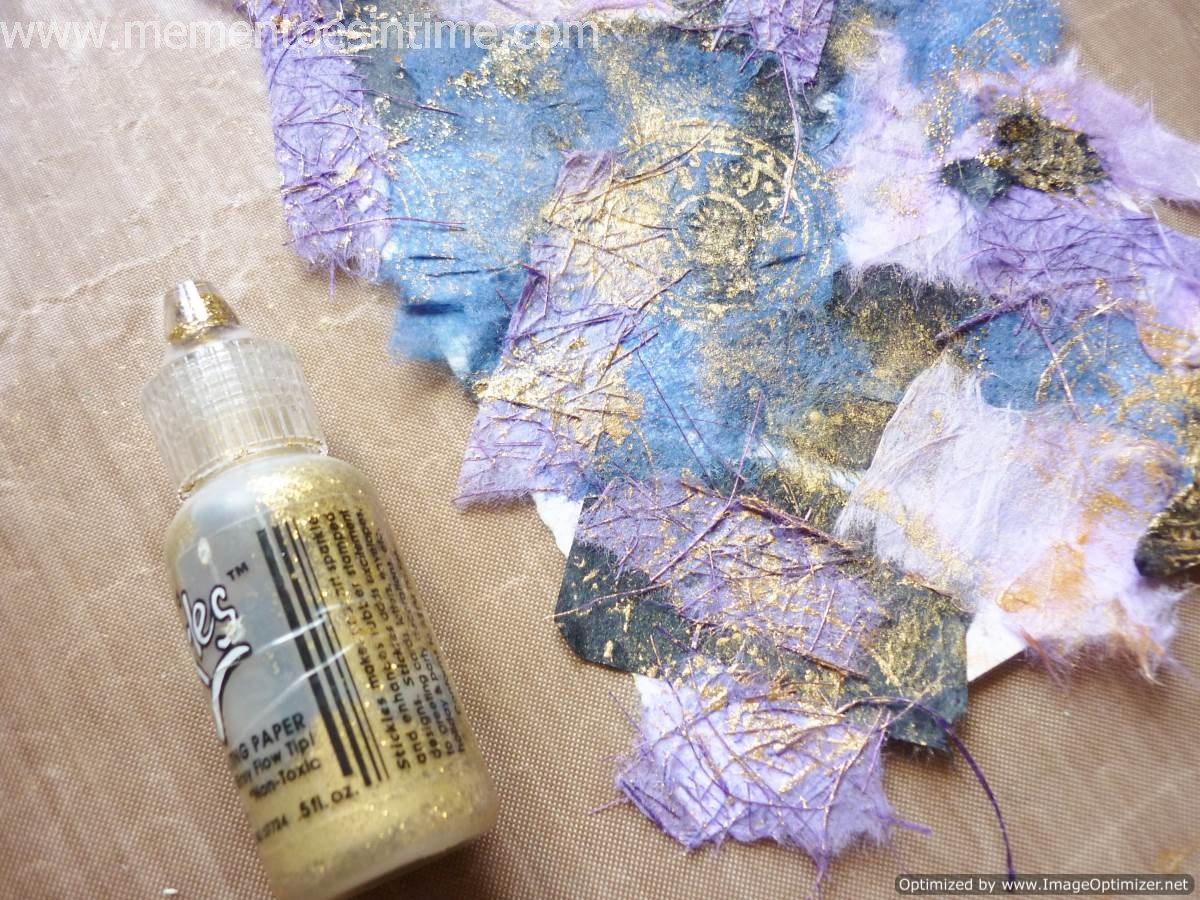 Finally, I've added some dabs of Stickles Glitter Glue, with my fingertip, to add a bit of sparkle. The only reason I used my fingertip was because I have lost all my glue brushes, not because it had to be done that way.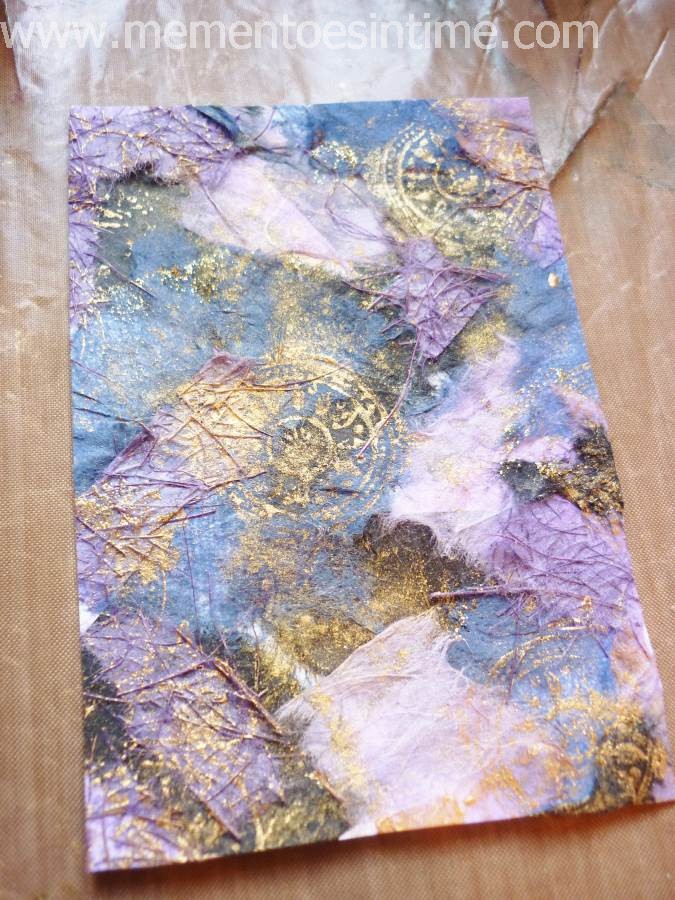 Here is the finished piece, which I've trimmed around the edges. You can cut it up, matt on some co-ordinating card and use as a simple but beautiful embellishment. The texture of the paper is very visible and makes the card quite tactile, something which is difficult to see on a 2 dimensional photo!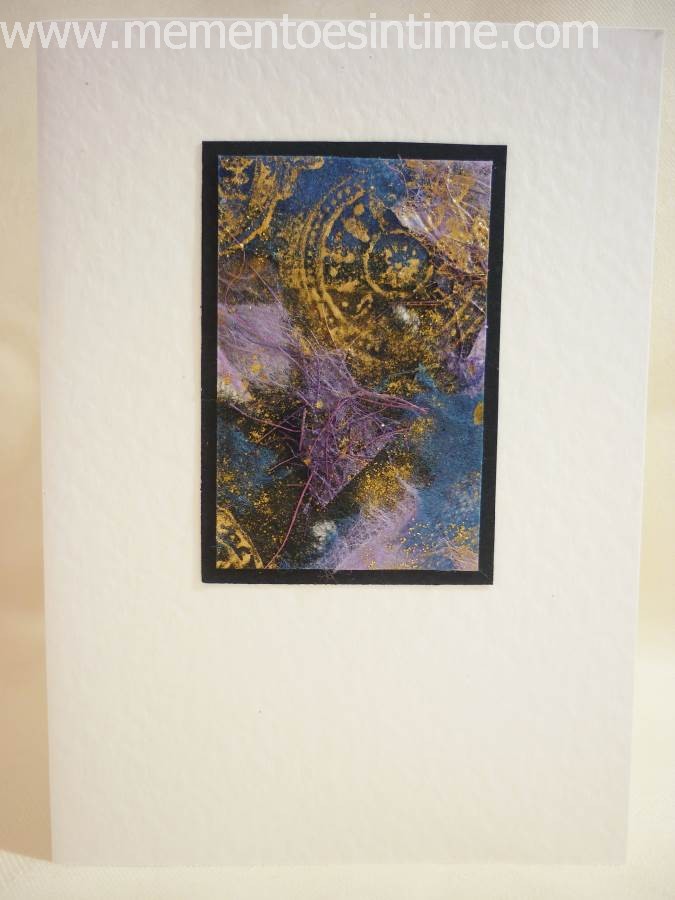 Here are some more papers, just using different colours and stamps.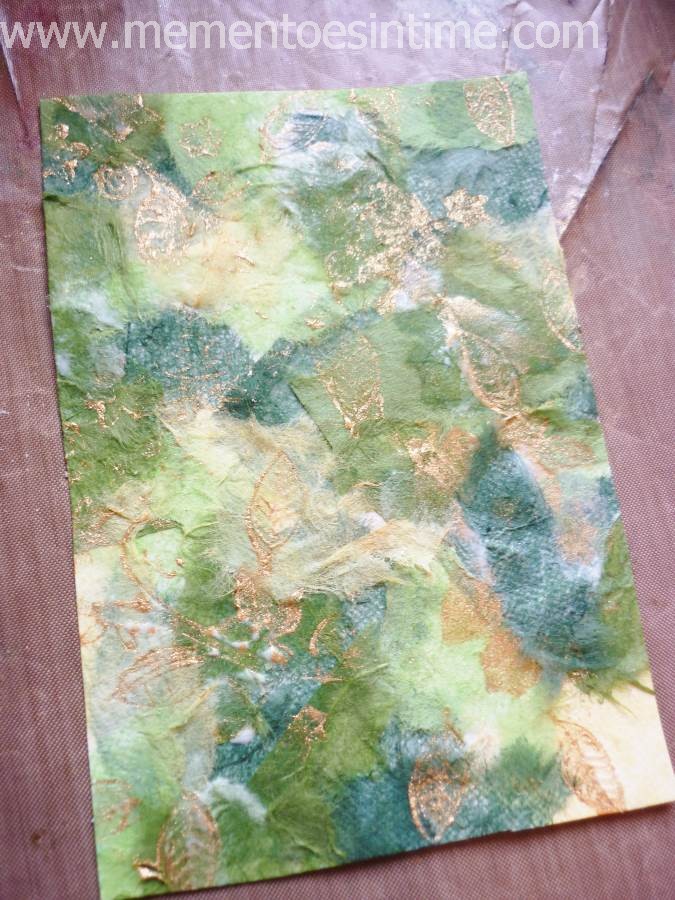 Green papers with a leaf stamp background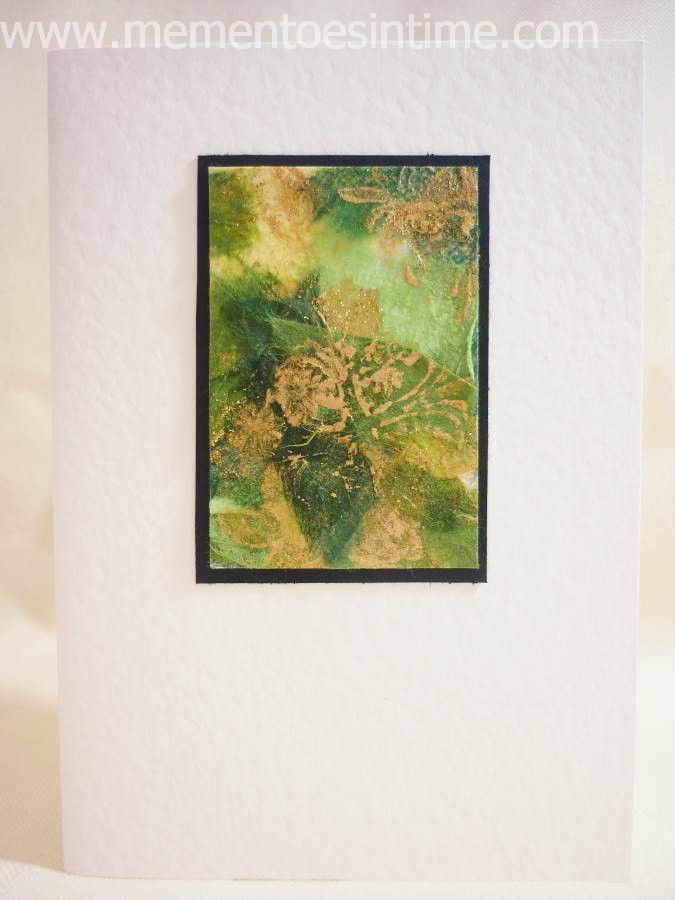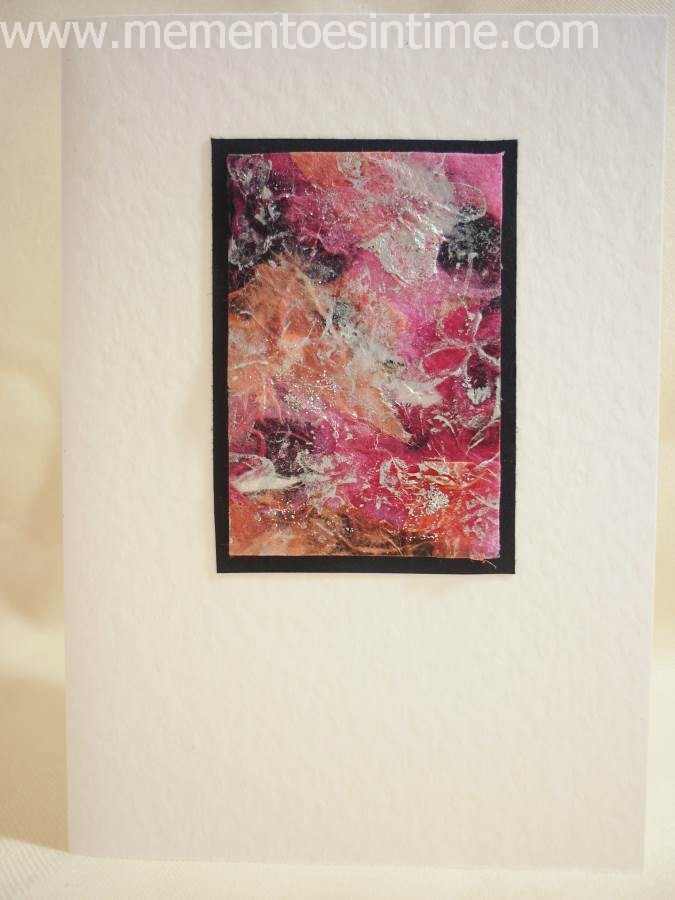 This one used a black backing paper, which shows through here and there. I've used a flower stamp with this one.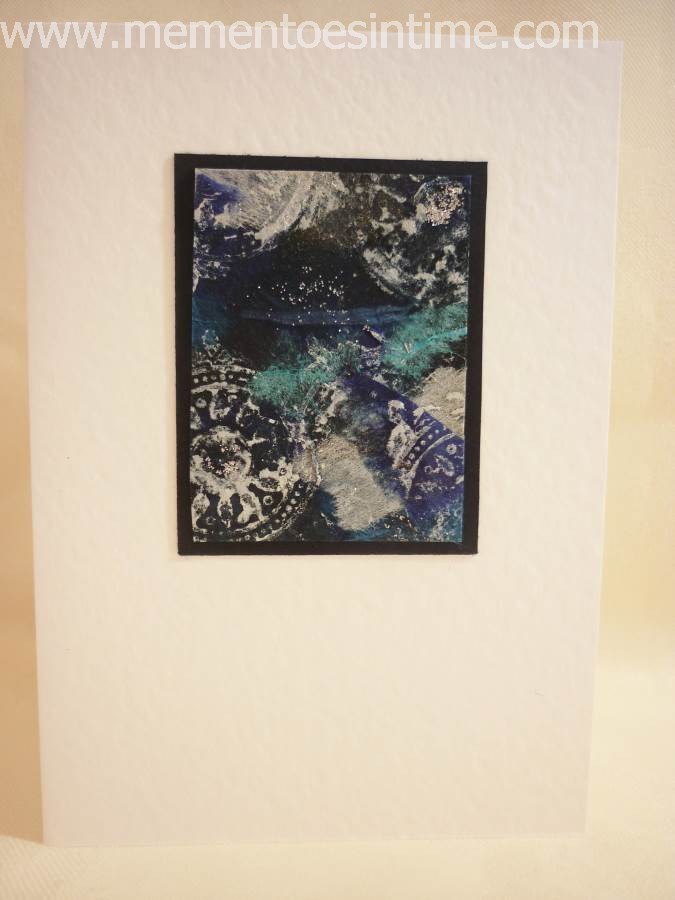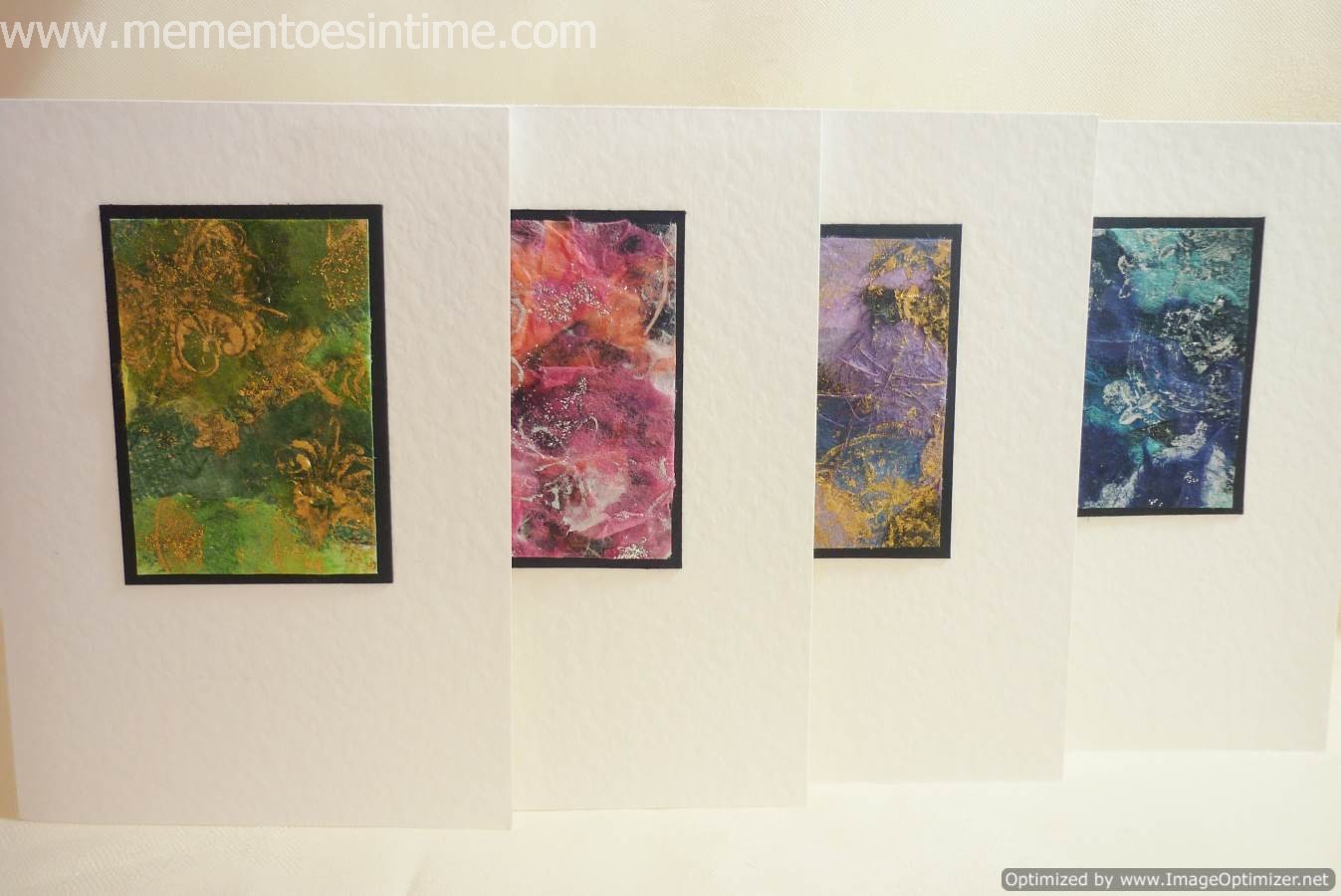 I hope you have enjoyed this tutorial. Why not have a go with this very simple but satisfying technique and produce some beautiful and stylish cards too. Please do leave any questions you have or any comments on this technique below.
Happy Crafting!