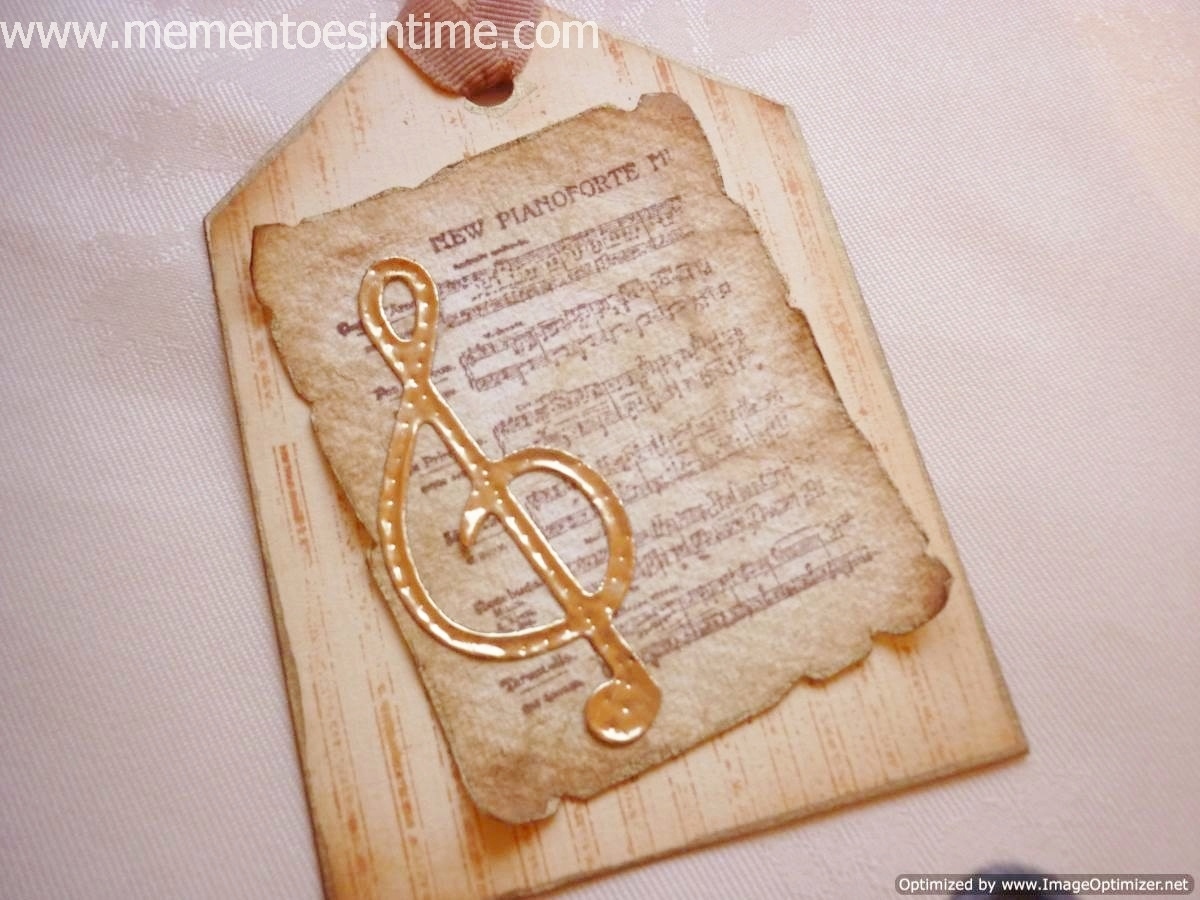 If you have been following the occasional series entitled:
'I am going to do a project using every Sizzix Original Die in my collection from A to Z, because I am feeling guilty that I have shelves and shelves of them, which I never use',
I have finally got around to posting this third project, to make a music themed gift tag. Things have been so busy around here, that there is just no time for blog posts! The new digital stamp sets, Baking Day 1 & 2 have taken a long time to finish and there are always new things on the drawing board, as well as the usual problems in life, like sickness, sickness of other people, etc. etc.
Anyway, back to the tag...I've made this for my mother to use on a gift for a leaving present for someone in her choir. Actually I made two, as two people were leaving. For this project, I have used the 'Ancient Page' Large Die, the Super Tag Traditional Die and the small green treble clef die. You don't need all these dies, as you can substitute with other tools but the idea is to just design a project around a basic theme. Here is the equipment and materials list.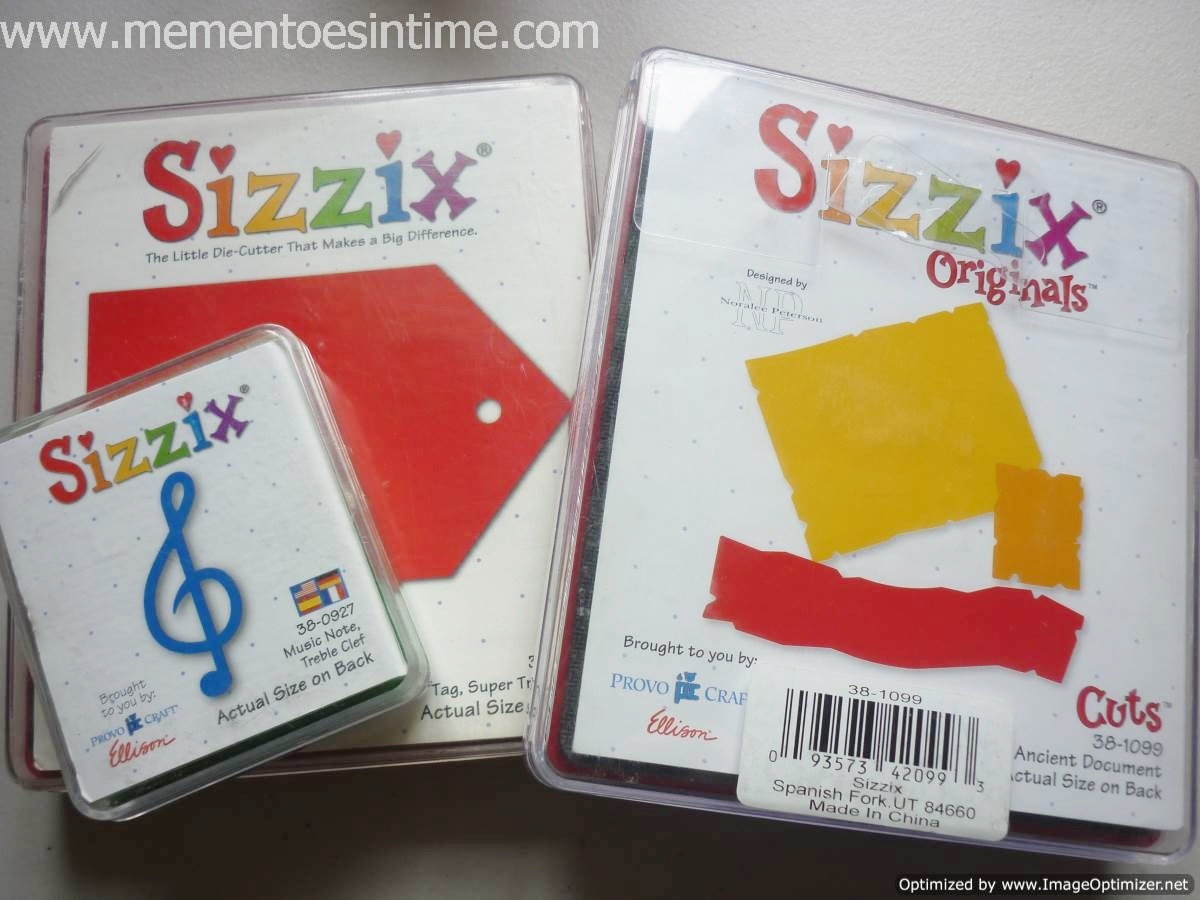 Equipment and Materials
Sizzix Dies, Ancient Page, Super Traditional Tag and Treble Clef
Hero Arts Design Blocks Pinstripe Stamp

Stamp It ' New Pianoforte Music'
Perforating Tool or an Embossing Tool

Handmade Paper and Cream Card

Versa Fine Sepia Ink
Distress Inks - Tea Dye, Scattered Straw, Vintage Photo, Old Paper
Ribbon
Gold Foil or Mirror Board
Gold Pen
Glue/tape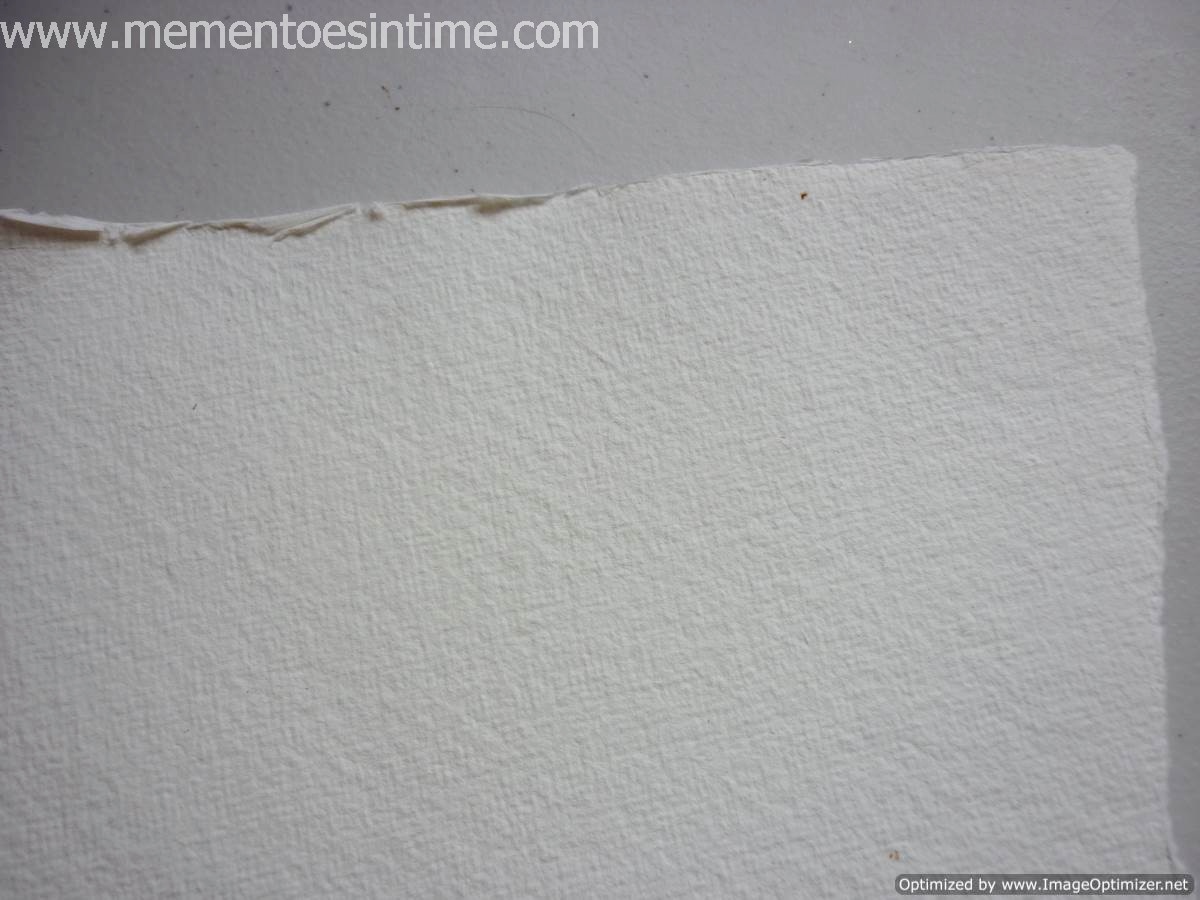 I've cut the ancient page from this lovely thick handmade paper, with plenty of texture to pick up the ink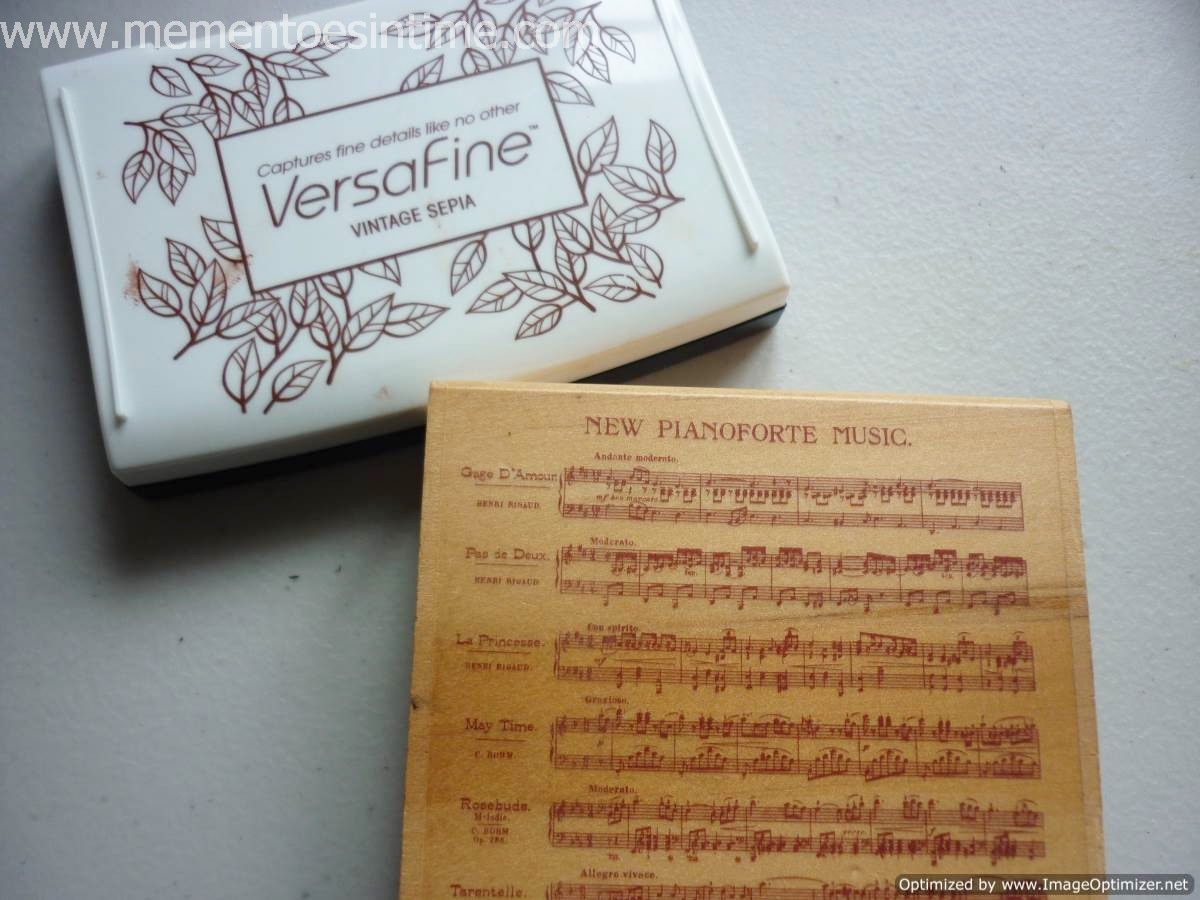 Next, I've stamped the die cut with this favourite music stamp of mine by Stamp It and a Versafine Sepia ink.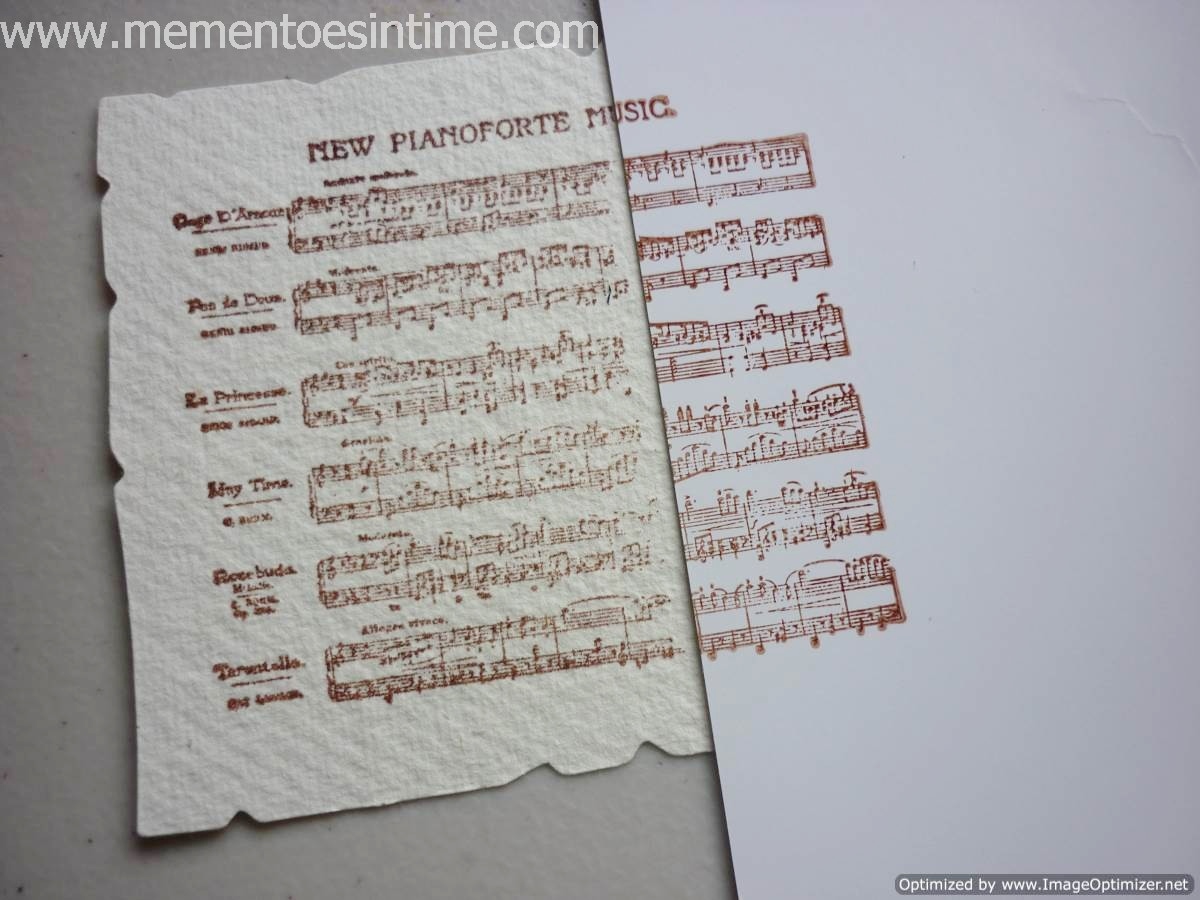 I wanted a border around the edge of the stamped image, so I've just used a piece of scrap to pick up the excess ink.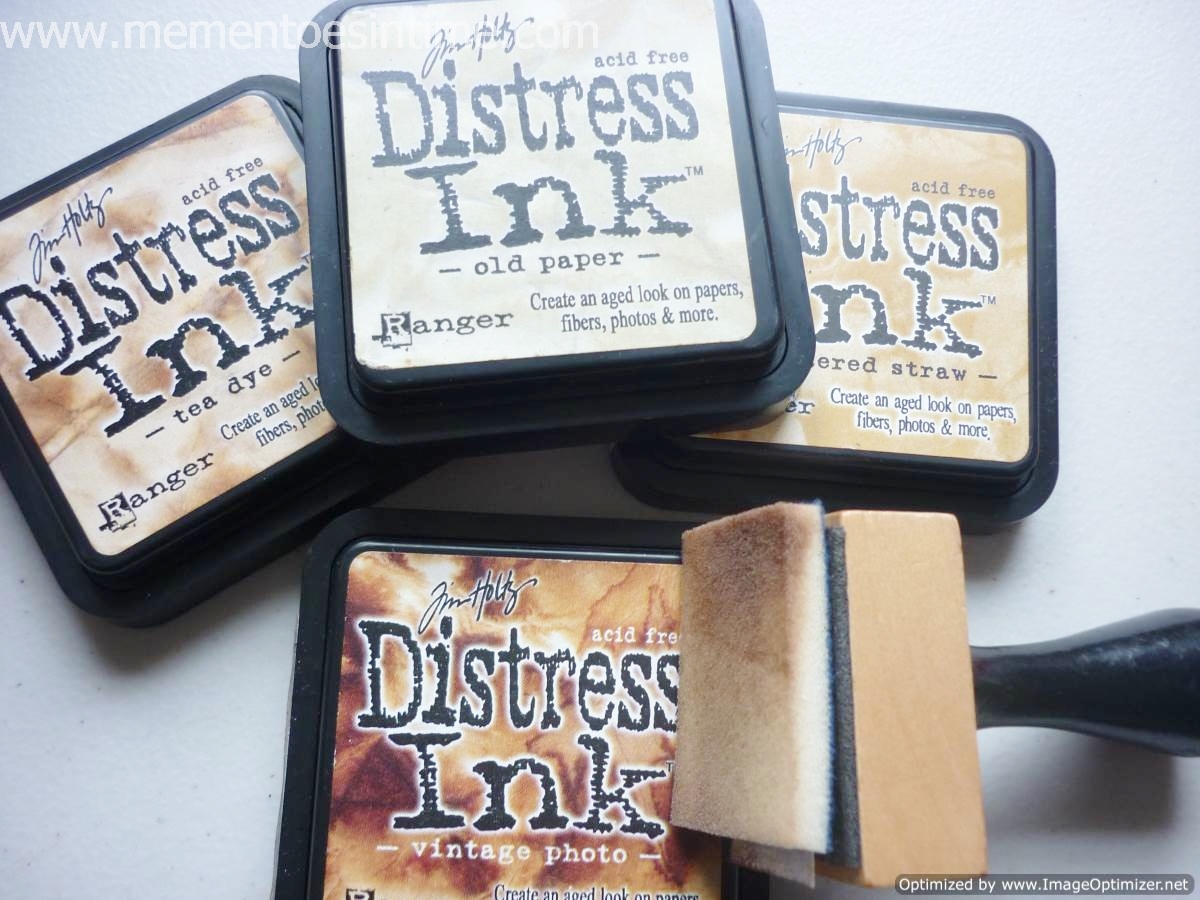 Here we go again with the trusty Distress Inks, the usual suspects, Tea Dye, Old Paper, Vintage Photo together with a bit of Scattered Straw. I am so attached to these, that I think I will have to have them buried with me eventually!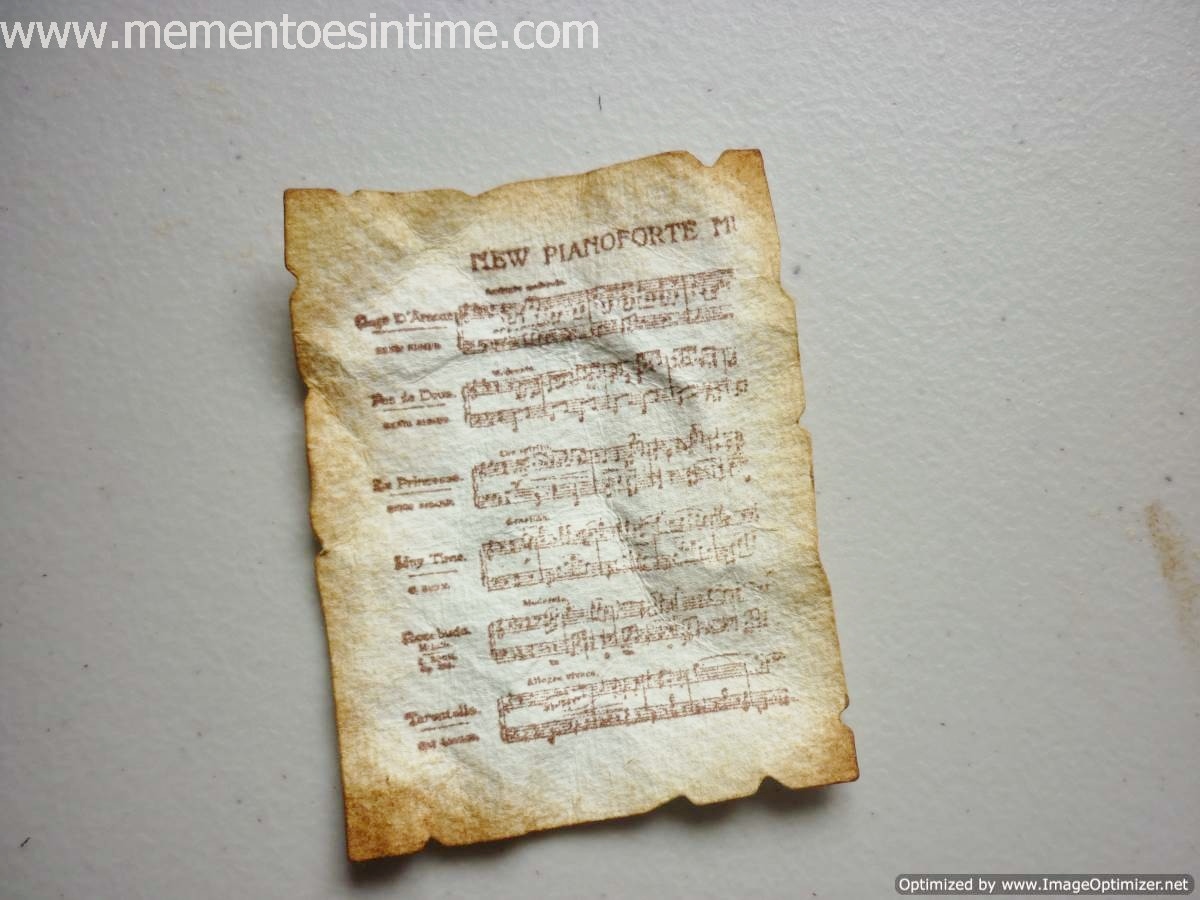 I've scrunched it up and then opened it up again, before going at it with the Distress Inks, to give it a really old and worn appearance.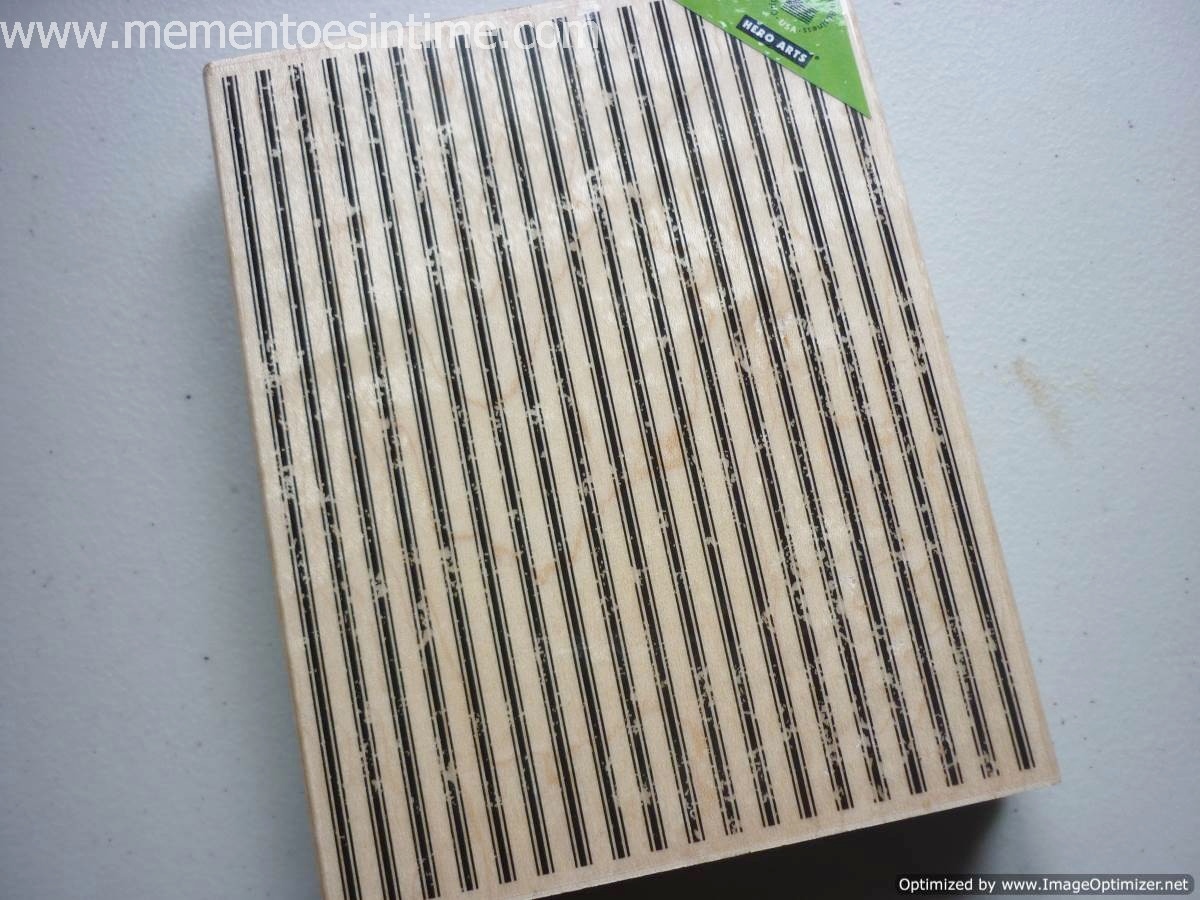 Next up, this background stamp from Hero Arts, using the Sepia ink again. I bought this at a show a long time ago and couldn't really think what to use it for...hmm sounds familiar. Anyway, I like the patchy look to this stamp and thought it would work well with this project.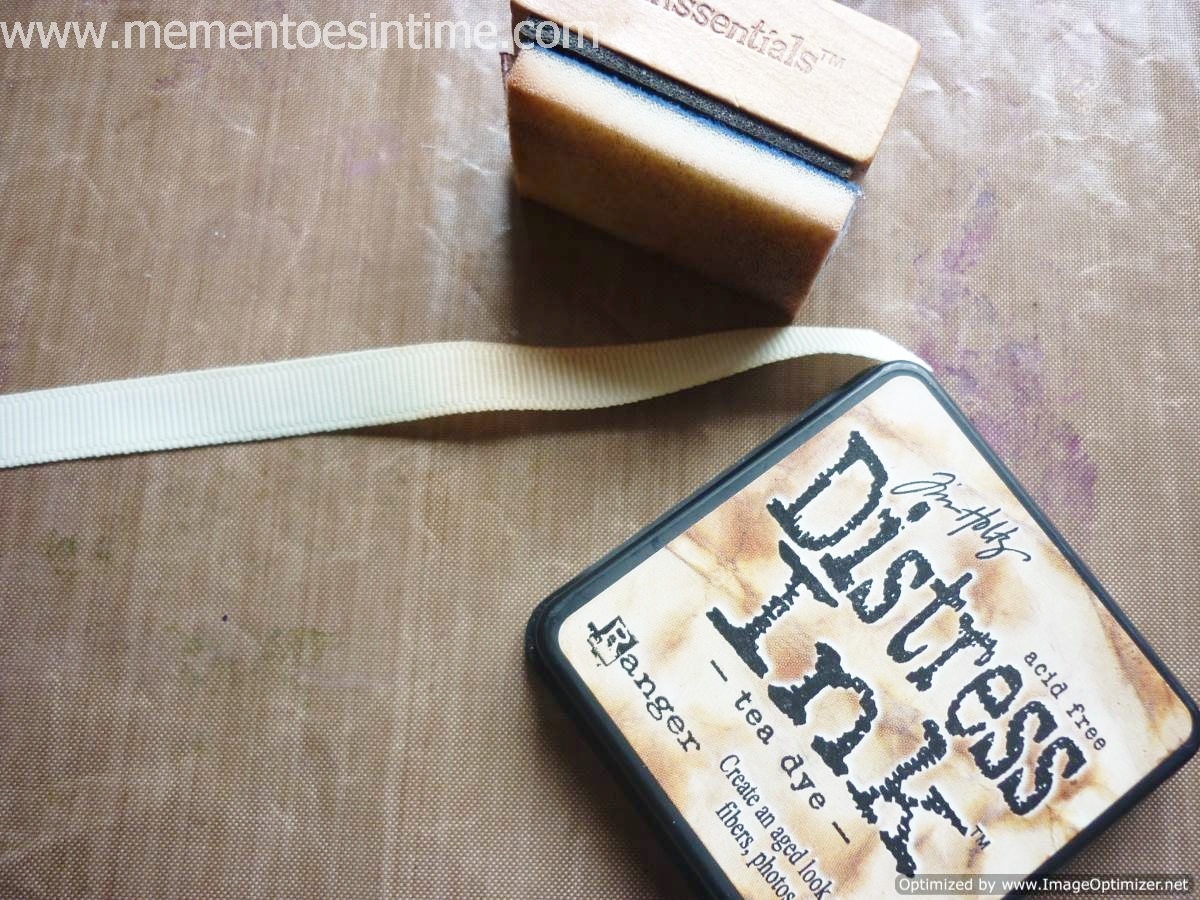 To match up the ribbon, I've gone back to the Distress inks.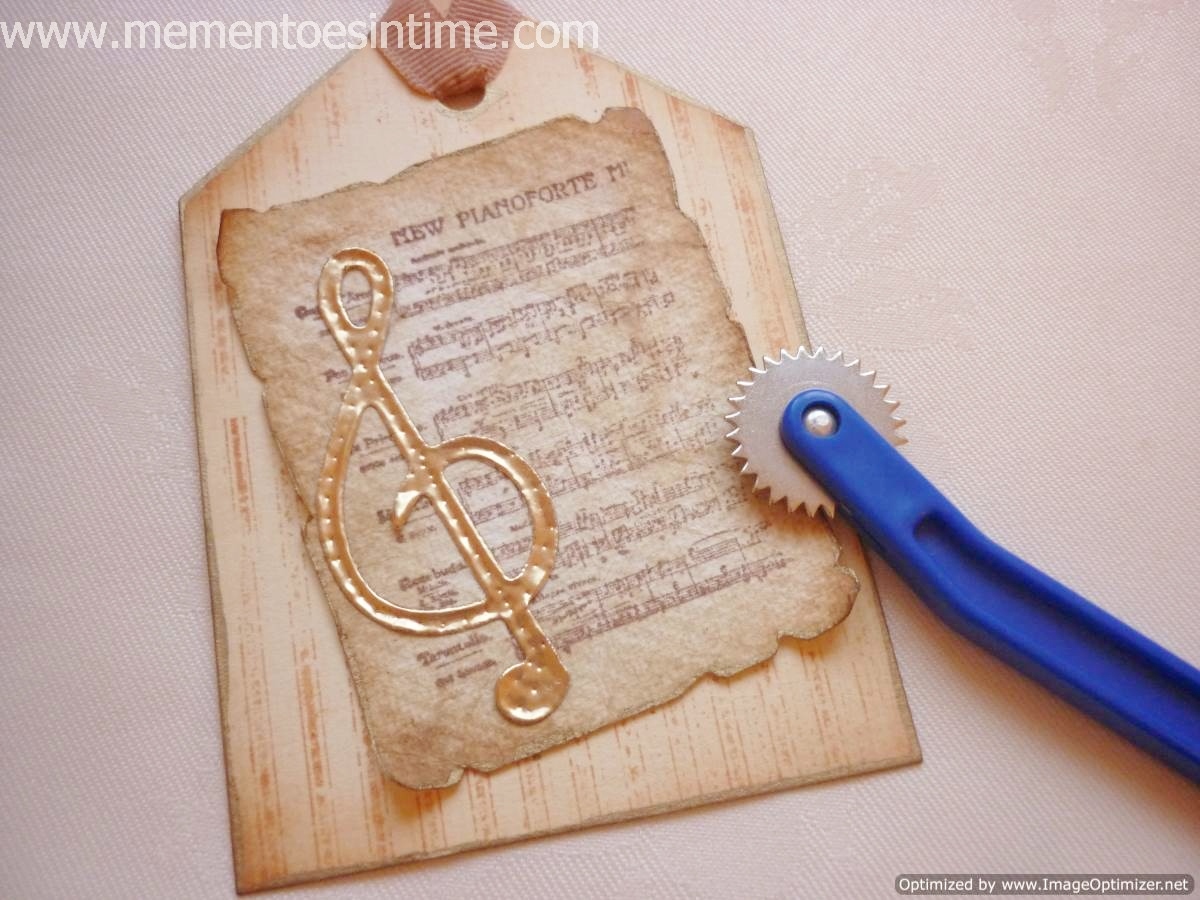 Then I've cut the treble clef from a piece of gold foil but mirror card would work just as well. I wanted to make use of the foil, as it is another thing that has sat around in the cupboard for far too long. It looked a bit plain, so I've added a rivet effect with this neat little tool, I found in the sewing bit of the craft store.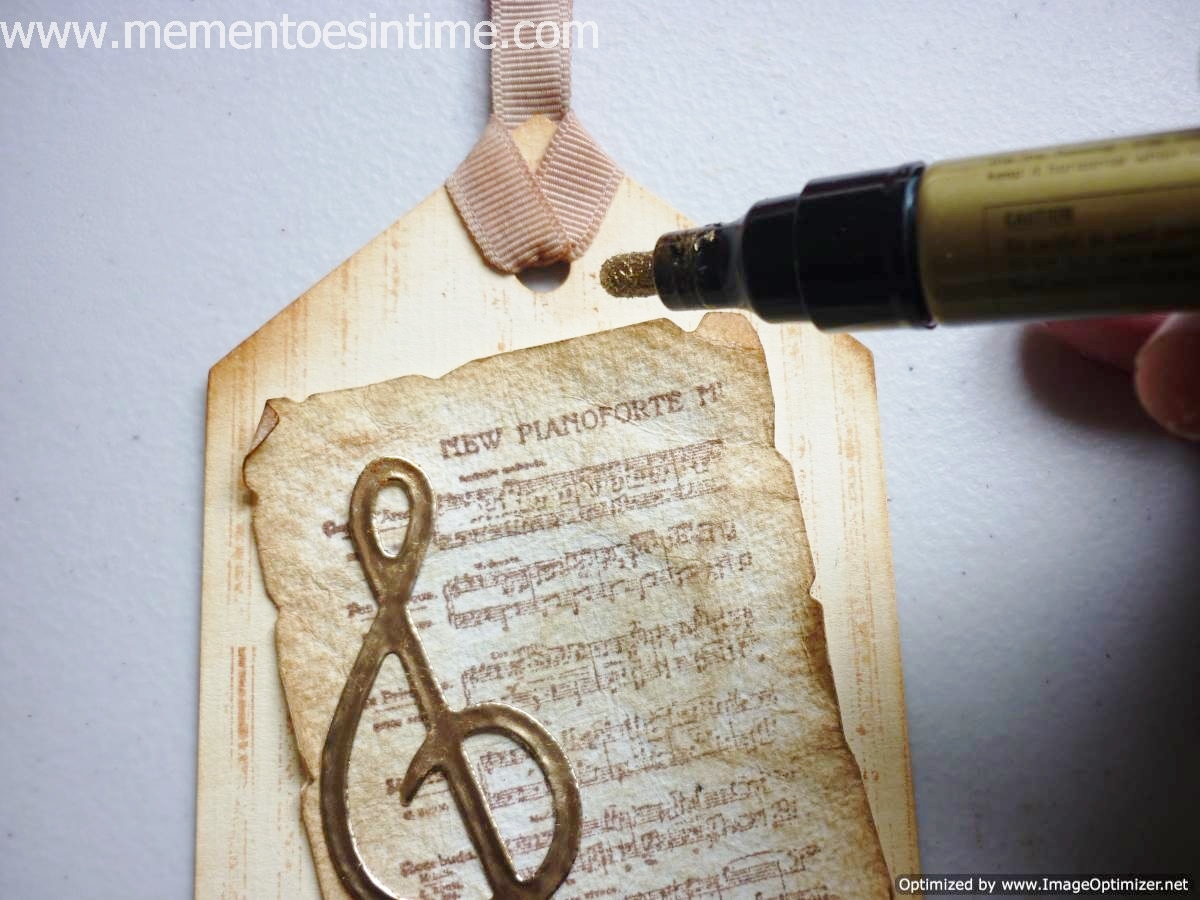 Finally, a bit of gold around the edges of my tag and there we go!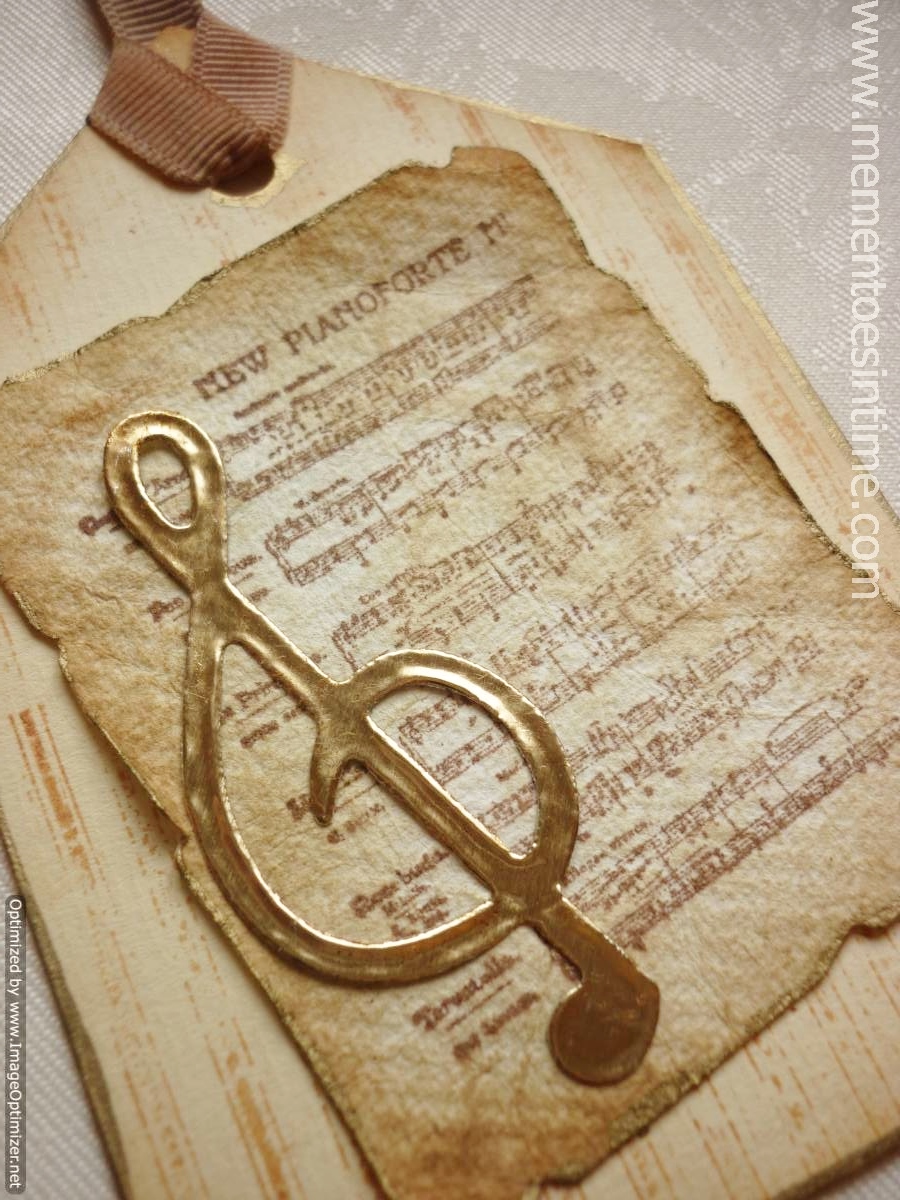 If you have any of these dies and would like to post a project for others to enjoy, please add a link below in the comments section, or upload a photo to the members' gallery. The idea of the challenge is to build up a store of projects for people, as there is very little around on the web these days using them. You can also check out previous projects by clicking on the menu item on the right hand side bar. The next project will feature the very much underused large 'Balloons' Die, so please join us next time, if you have shelves full of unused dies, or if you just have a minute or two to visit!