| | |
| --- | --- |
| Posted on May 14, 2013 at 1:10 AM | |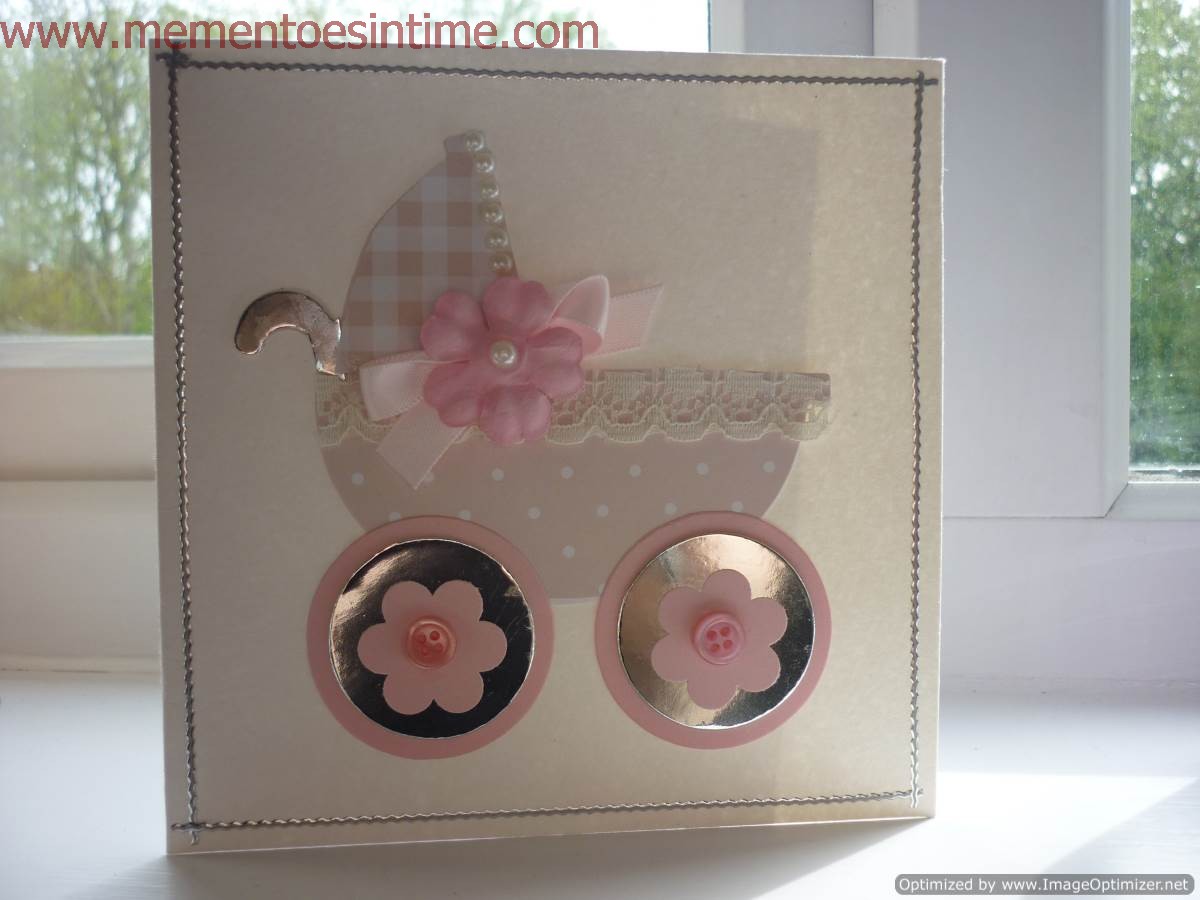 I wanted to start this post off by wishing my favourite site member Marion, "Congratulations!!".Marion has just had a new beautiful grand-daughter called Lacey and mother and baby are apparently doing very well!

In the light of this lovely news, I thought it would be appropriate to skip a couple of the projects in the Sizzix Challenge and go straight to the Baby Carriage die and feature a card I have made for Lacey. Don't you just love the opportunity to make a baby card!

As we are so far away, I thought that this would be the best way to send a card, so I hope you don't mind me mentioning you on this post Marion. If you pm me your address, I'll send it to you!
No project notes for this one, as it is pretty straightforward, using the Sizzix Baby Carriage die and a medium sized flower punch, together with some pretty papers and trims.
The next project will feature the Angel die, as I forgot this one on the last blog post..duh. If you would like to follow this feature, you can read all about the Challenge by clicking the Sizzix Challenge category on the right hand side-bar. If you have this die and would like to contribute, then just send us a photo, upload one to the gallery or put a link in the comments section of this blog. The idea is to create a directory of projects for those of us, who still have these original dies.
I've had a scout around the web but couldn't find much featuring this die unfortunately but I will try to find and link to any projects using the dies as we carry on with the series.