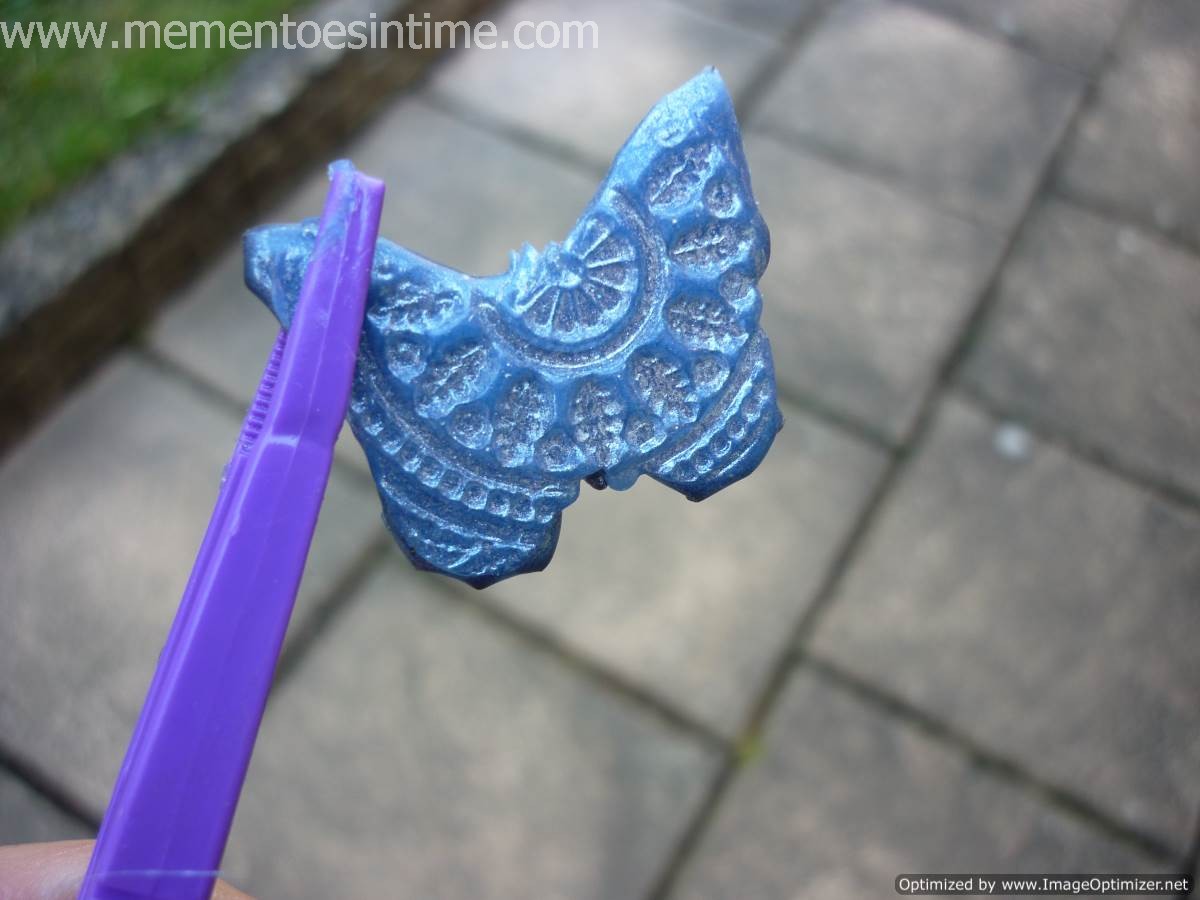 Okay, I know I should be developing new things for the site but I'm definitely in a distracted phase, so while flitting from project to project, I decided that it was time to get the UTEE Melting Pot out and mull things over, while having some down time. Actually, as I got more or less everything wrong, it turned out to be quite a good blog post, on what not to do!
With UTEE, you can create some really cool card embellishments. This one above was a chipboard butterfly, coated in UTEE, stamped and then brushed with Perfect Pearls. I was pretty pleased with this, given how badly it all started out! I certainly don't profess to be any kind of expert with the melting pot but here are some tips from my adventures that you might find useful.

My Tips.... from personal experience!
Tip 1: Plan a melting pot session, as it really takes time and can be messy. You can see in the photo (ignore the packing boxes in the background), that you need to get everything together that you are going to work with, or else you end up constantly running about getting something, which is annoying. My stash is a fair way away and up some stairs, so this got irritating pretty quickly. So get everything you want together in one place. Actually, my table has ended up a bit overloaded and things kept dropping off but at least I have everything I need close by!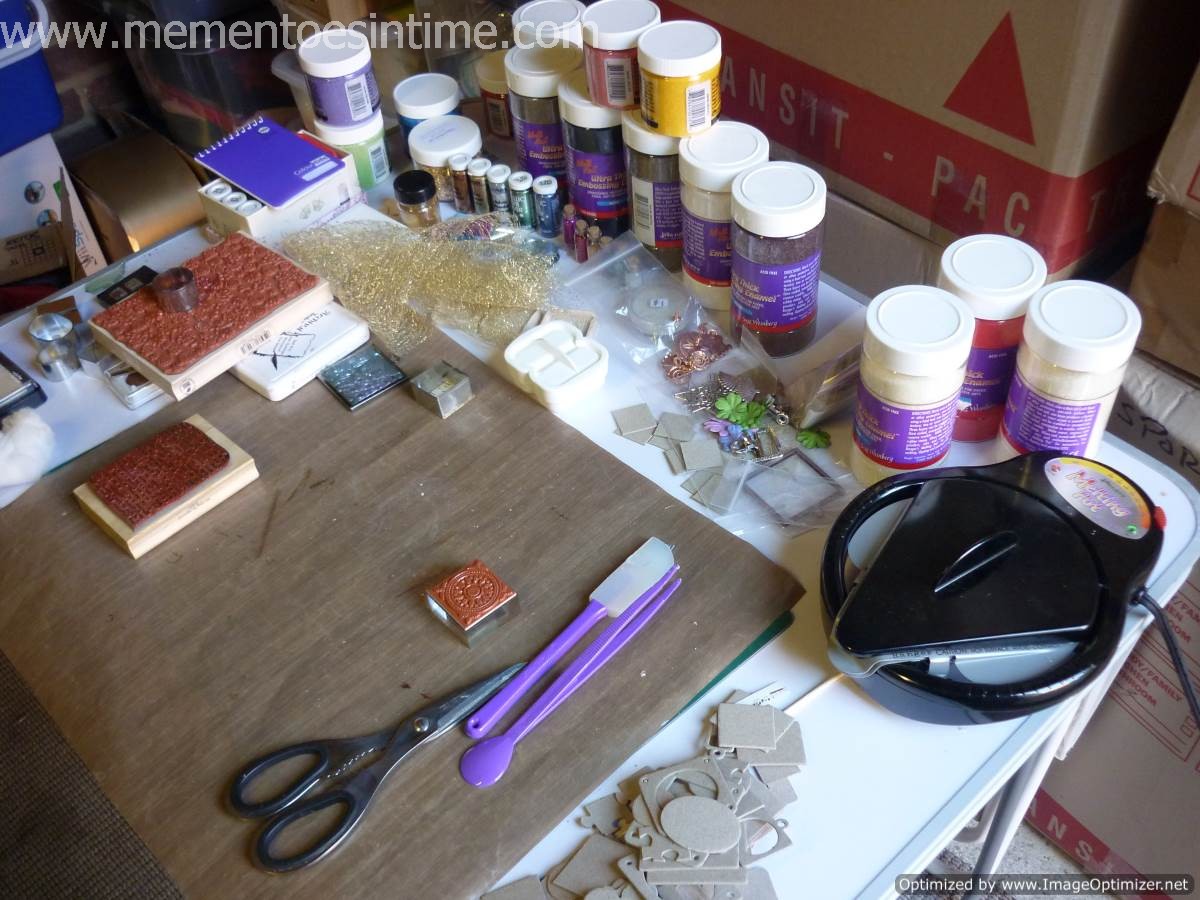 My Tip 2: Try and have a good idea of what you want to do before you start and organise the powders you are going to use, to avoid mixing them up. I started off using Clear powder as I had a particular project in mind. Glancing at the pot, I thought I had added Pearl instead of Clear, panicked and then threw in some Blue and Violet (hence the blue butterfly) as well as some extra Pearl. I  then realised that as it had melted, it turned clear and in fact I hadn't added Pearl originally, I had used Clear after all. EEK!! Anyway, it all turned out ok in the end....prepare for disasters but 'don't panic', I think the message is here .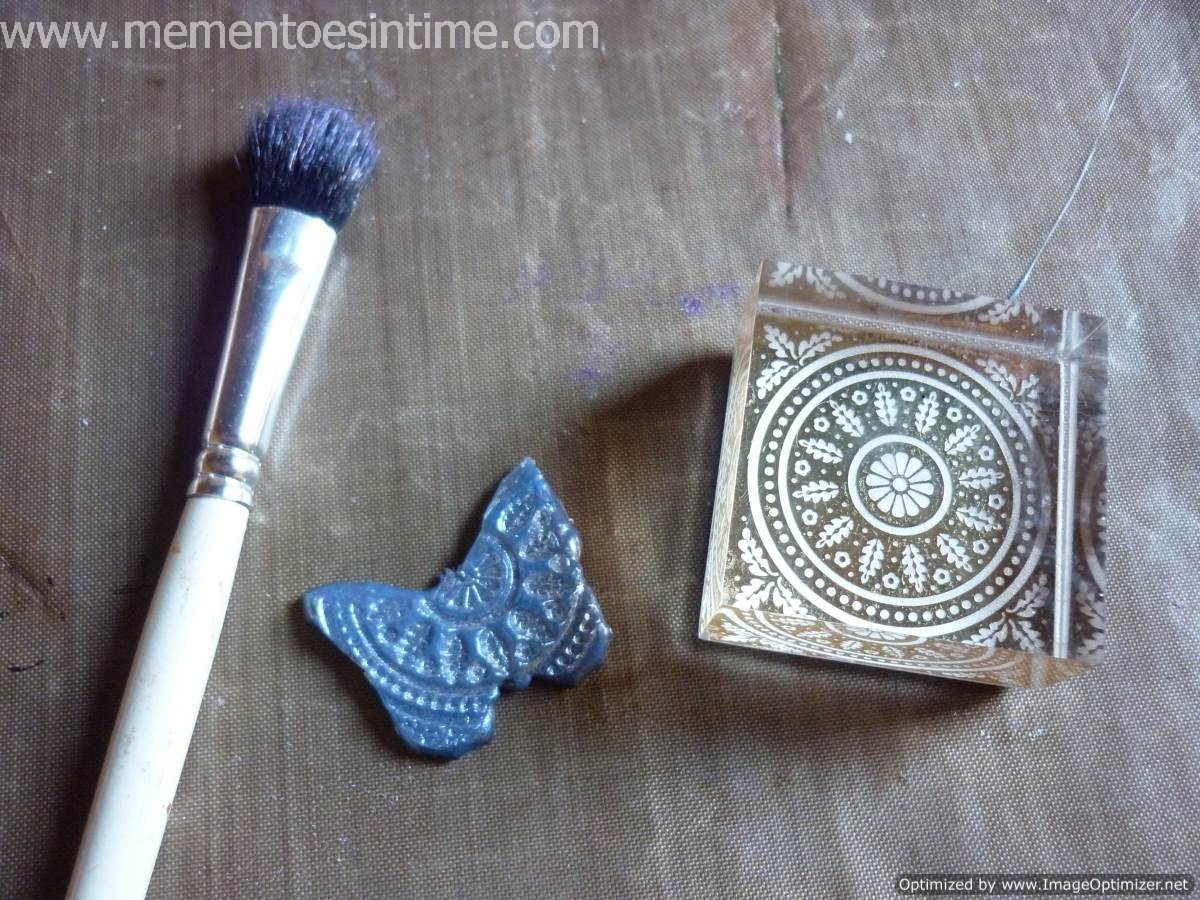 My Tip 3: Make sure you put enough UTEE in the pot. I didn't really add enough at the time, as I never like to waste things and ended up having real trouble chasing my chipboard piece around the pot, trying to get it covered in UTEE. It stuck to everything and ended up a lumpy mess, to be honest. You can always use it up on something else later by throwing it back into the pot, so don't be thrifty.

My Tip 4: Don't stand near an open door when doing this. I have to work in an out-building and kept the door open for ventilation. The problem was that the cold air coming in, seemed to make the UTEE very sticky and less runny. This was super-frustrating and it also seemed to take much longer for the UTEE to melt in the pot in the first place.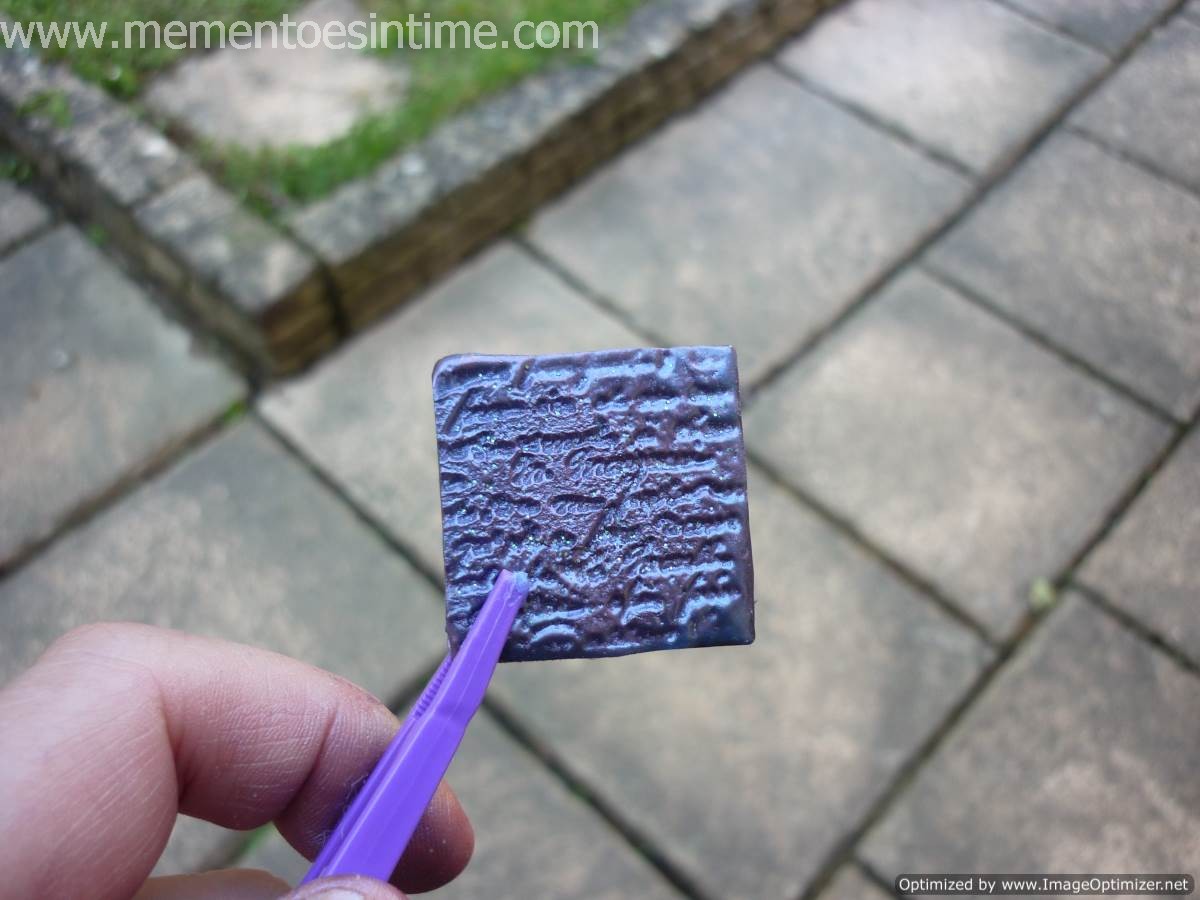 Here is the other one I made, this time using a Script Stamp on a chipboard tile and then dusting with Violet Perfect Pearls. I liked this one, but I'm not sure the script stamp worked that well on such a small square. Choosing the right design stamp is half the skill I guess.

Anyway, the Melting Pot is super fun, if a bit frustrating and if you have an hour or two to spare, then it is a good way to drum up some card embellishments. Yes, I know, I only made two things but this was because of all the things I did wrong. Next time, I will be prepared!