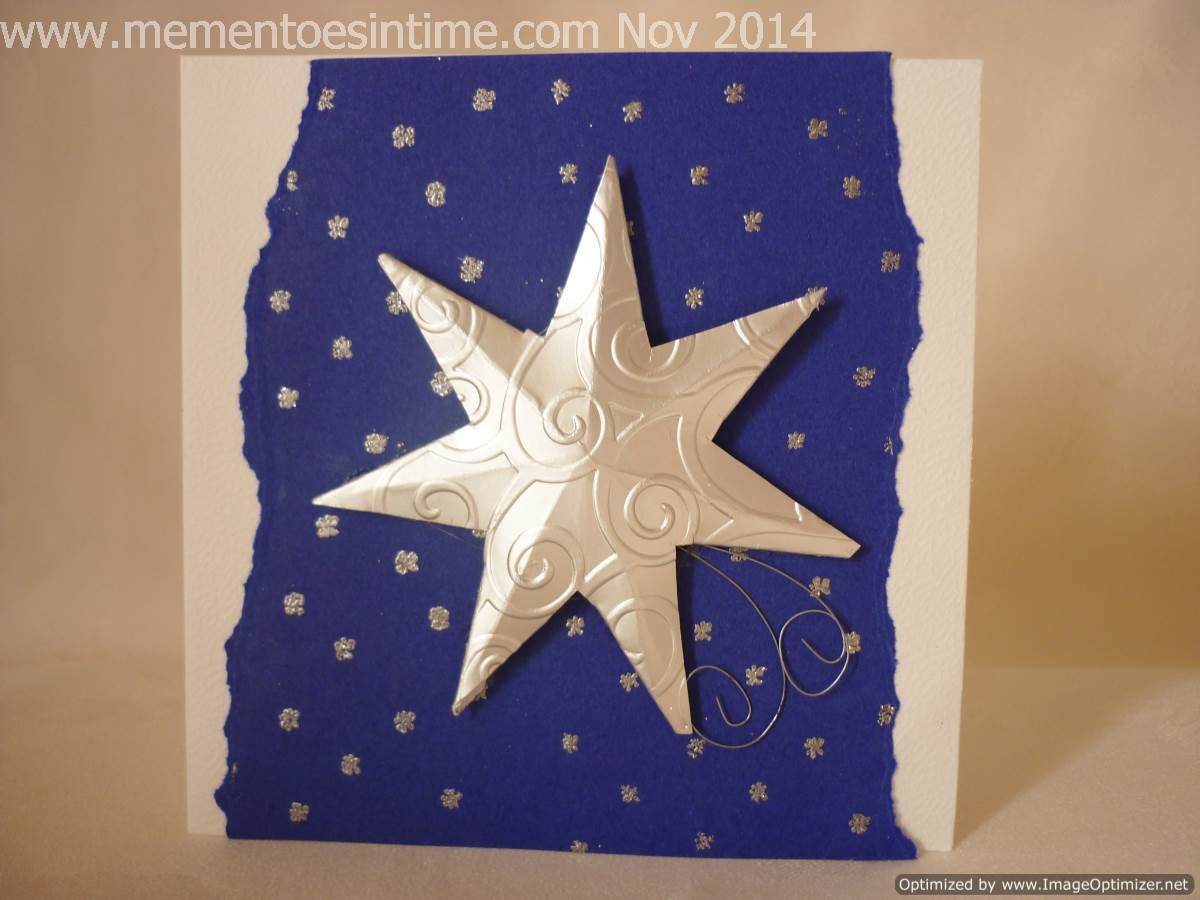 They say you learn from your mistakes and for some reason, I kept making them with this project. It all turned out ok in the end though!

Today, I'm using the seven pointed star from the Stunning Stars Template, to make a simple and elegant card, featuring an embossed 3D effect star, mounted on a lovely 'starry' stamped background. A little bit of curly wire on the star, helps make it stand out more. Here are some notes for this project.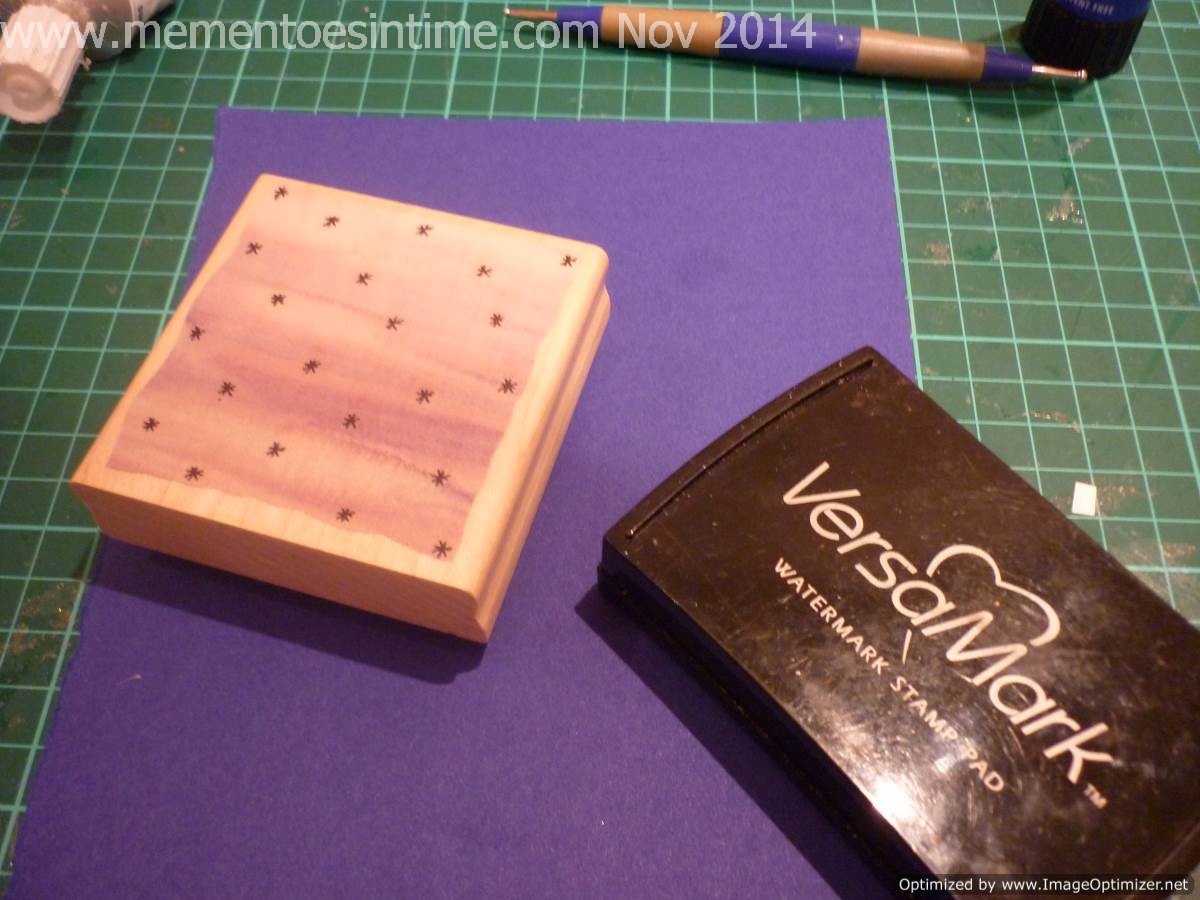 I've made the background with a lovely starry background stamp from Hero Arts, with a Versamark pad and some silver embossing powder.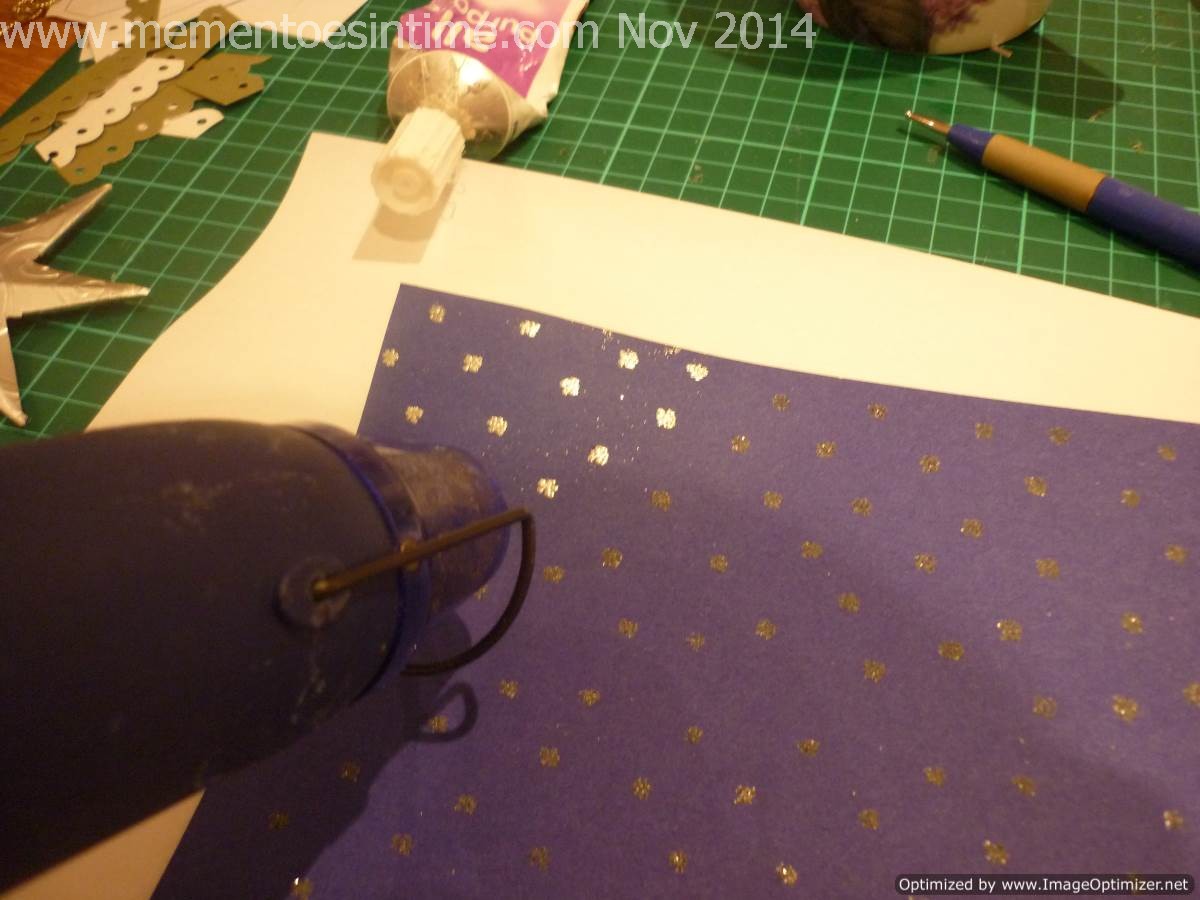 The silver stars really start to pop as you heat set them. I never fail to be excited by heat embossing, as you never know how beautiful the end result is going to be. I think this stamp looks great on this midnight blue paper.
After printing out my seven pointed star, I've glued it to the back of some silver card and cut it out.You then need to score well with your scoring tool, following the dotted lines.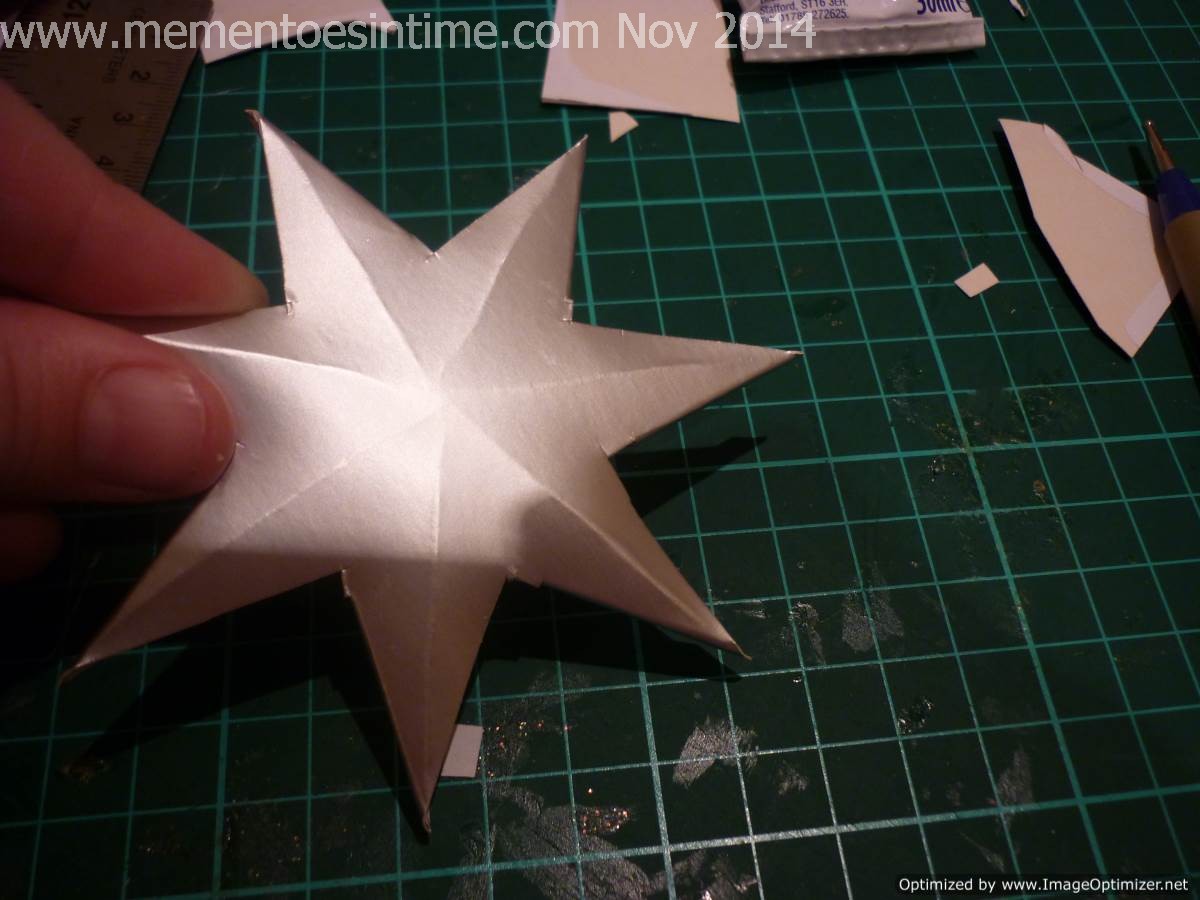 Next, I've folded along the scored lines, almost pinching it to make the folds stand out. This is the key to making your star look real, rather than a flat embellishment and why it is important to score well before folding, as it will be much easier to do.
Stuff up number one! I've actually cut off the tabs on this one by mistake but if you leave them on and fold them back, it will make it much easier to stick to your background and in fact makes it a more robust shape.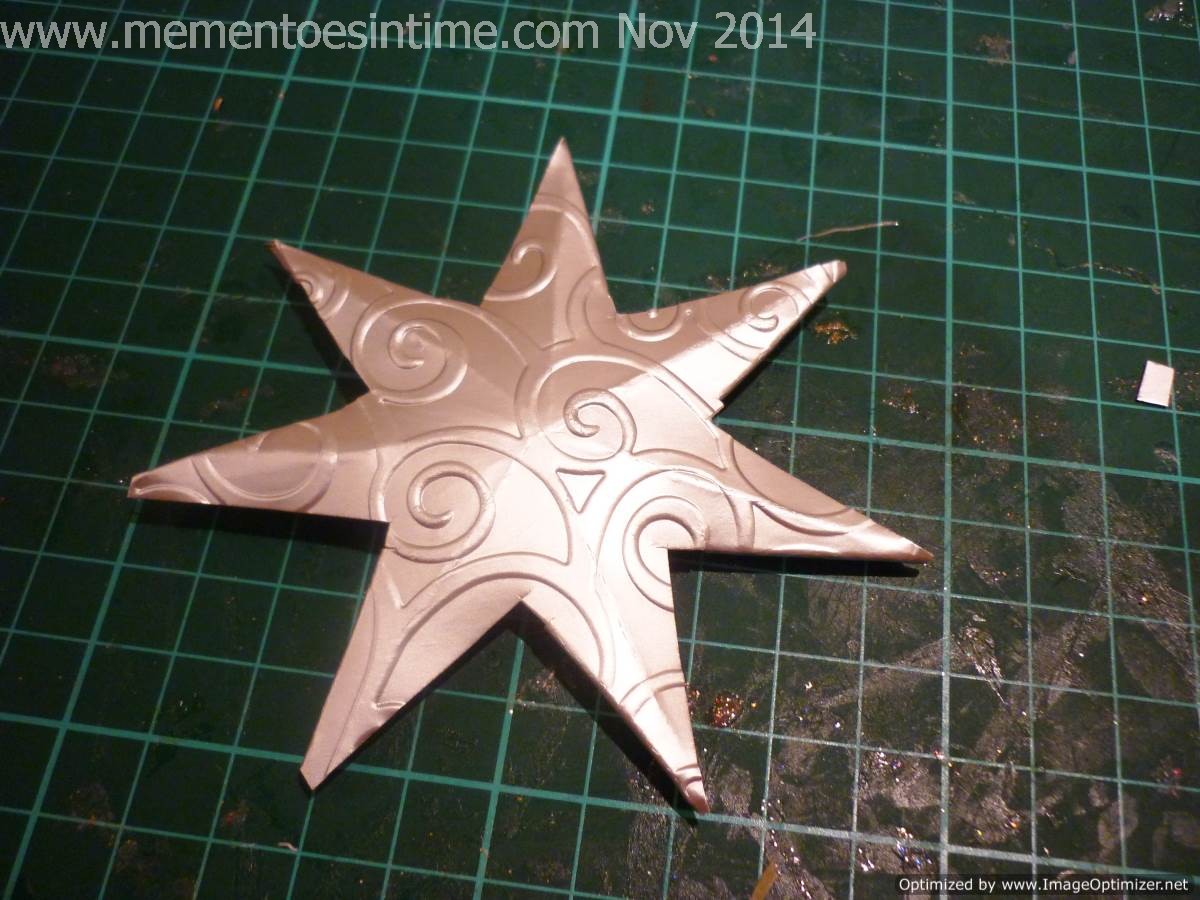 I've embossed my star with a Divine Swirls Cuttlebug folder. You might have to repinch along the folds as the embossing flattens things a bit.
Stuff up number two! Alternatively, do the scoring and folding after the embossing, which I would have done if I had thought of it, so another mistake there!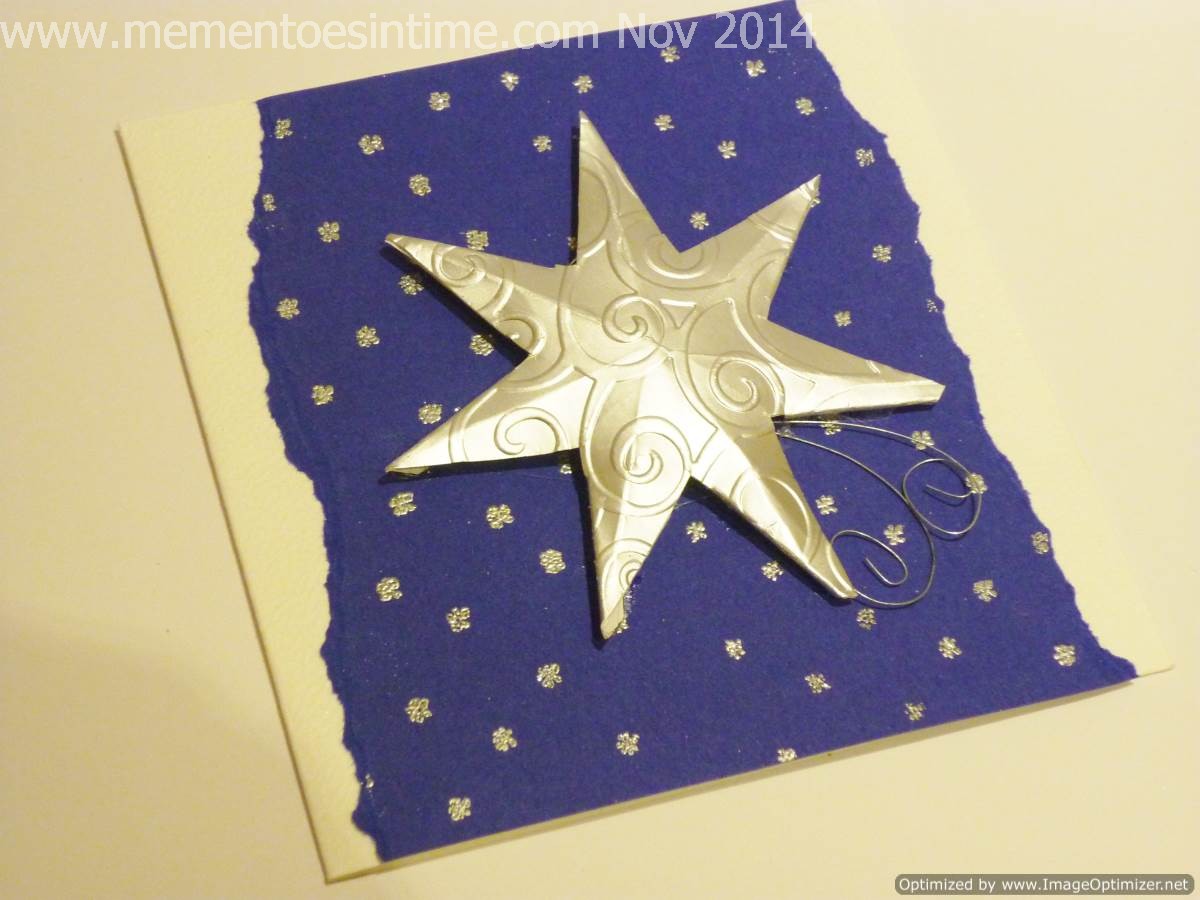 A few twirls of wire underneath the star, fixed with some solvent craft glue or a good tacky PVA gives a nice finishing effect to my star.
Another simple but effective festive card. I'm going to call this 'Divine' Star, as the embossing folder was Divine Swirls.

Thanks for visiting and please do join us again for another crafty project. We are nearing the end of our Christmas Series for this year but there are still a couple of blog posts to go!