| | |
| --- | --- |
| Posted on November 27, 2014 at 1:25 PM | |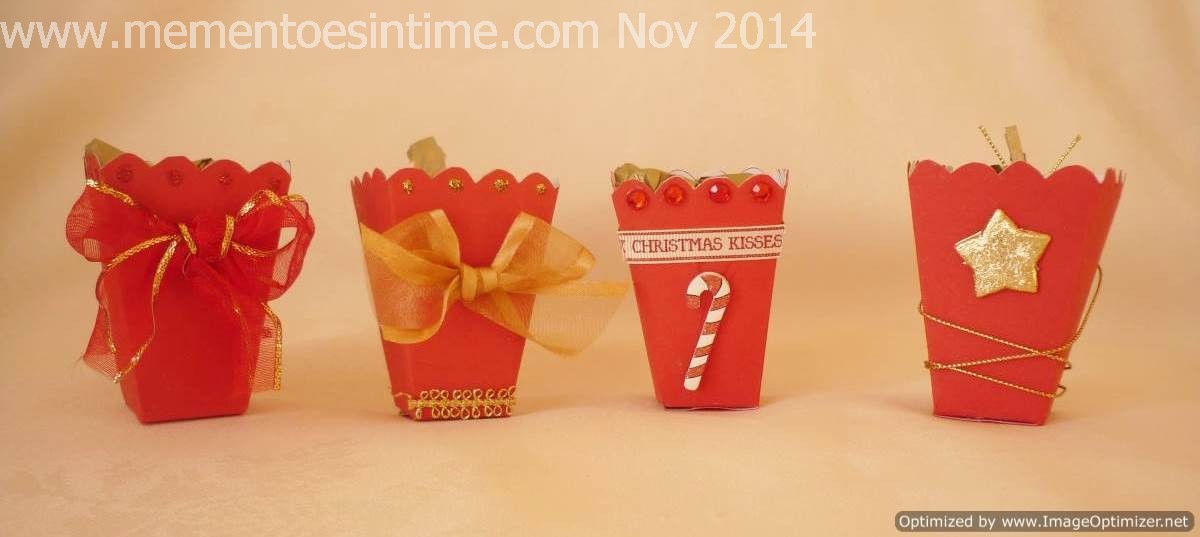 The Popcorn Box and Card Combination template posted earlier in the year
I don't know about you but I am always looking for ways to use up odd bits of card, ribbon and other bits and pieces that I have lying around my workspace. So here is another cute project idea, using a template posted earlier in the year, a combination one that included both cards and boxes.
Actually, I toyed with the idea of making another unusual advent calendar, by adding some numbers to the front of my little boxes but decided that this time I would rather be able to decorate them all differently from my 'bits and bobs' box.Maybe that can be a project for next year, as we have already made some advent boxes with the milk carton template posted earlier.

If you have the template and want to make a similar project, choose one of the smaller sizes, unless you want to be spending lots of money on things to fill them. I was aiming to put one or two wrapped treats in each of mine, as they will be given as little gifts for small visitors. The best way is to set up a mini production line and cut out as many as you can at once, then assemble them.
The fun bit is of course the decorating and I like to make each one a bit different. I have put them on my mantelpiece above the fire, just right to catch the attention or visitors! Leave any comments or questions below. Thanks for reading.