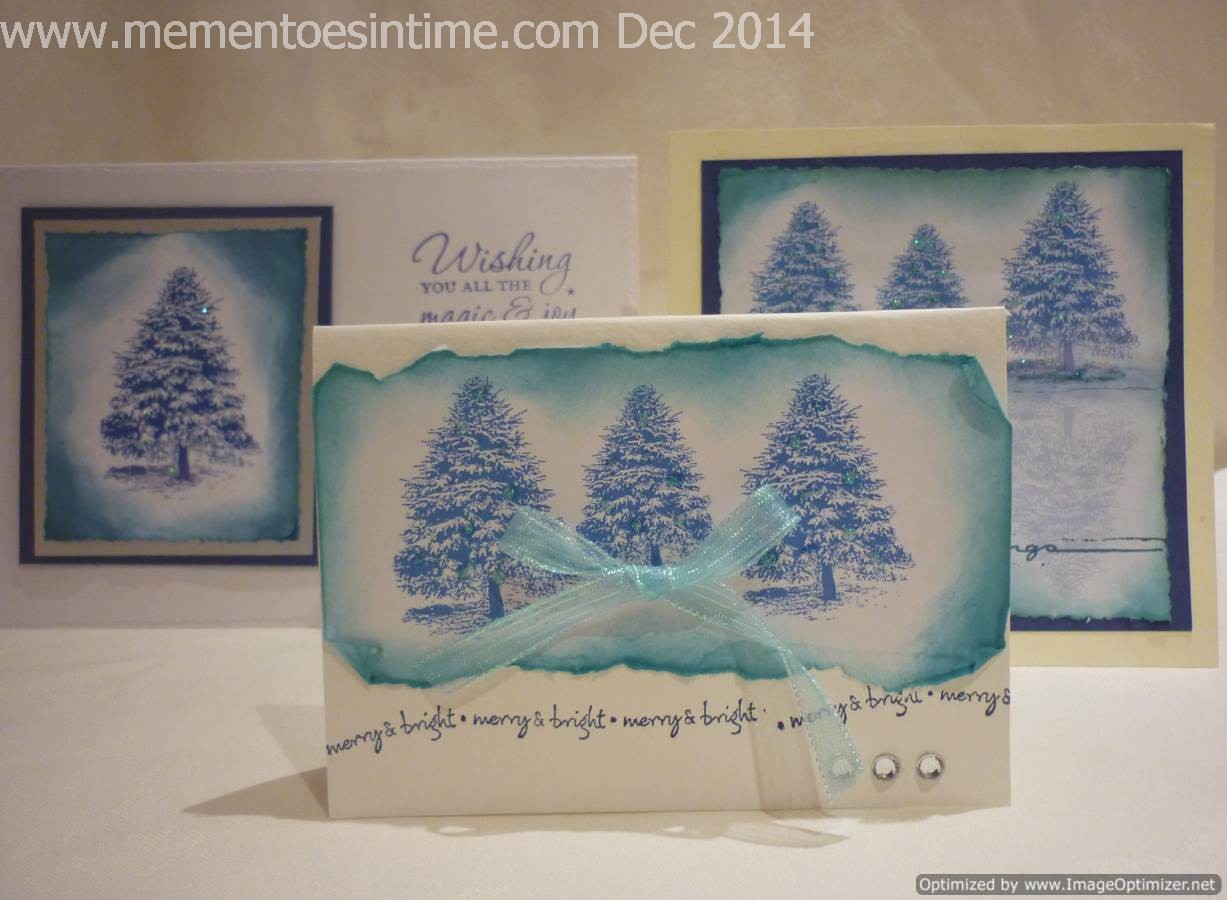 I promised some cards using our new digital images 'Christmas Trimmings', so here they are at last. These ones use the undecorated tree image and I've gone for a blue theme here, that works quite nicely with white and glitter glue. These cards were so quick and easy to do, which is a good thing for me, as I am pretty much behind on my Christmas card making this year.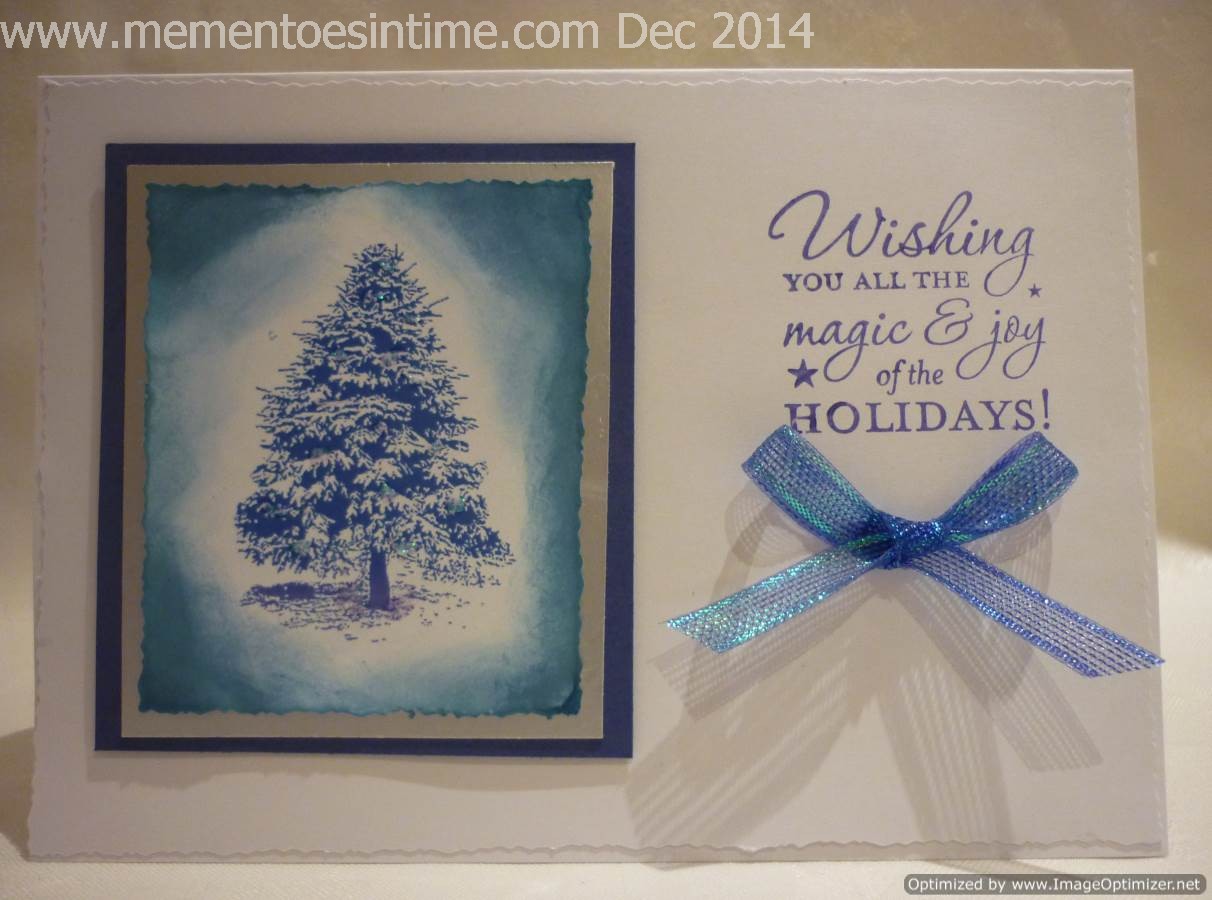 Being digital images, you can do all kinds of things with them. The really nice thing about them, is that because they are so detailed, you don't need to be adding big lots of colour to them, like some of the more simple images we have listed on the Digital Stamps pages.You really only need to tint them digitally or apply a light wash of colour with your watercolour pencils or inks.

For my trees, I have imported my images (I've used Word for the single tree card above and Publisher for the multiple trees cards). I've re-tinted them using the Colour option on the Format Picture Menu and added some lovely distressed inks around the edges. A bit of glitter glue, gives a lovely finish, with a simple ribbon and stamped greeting.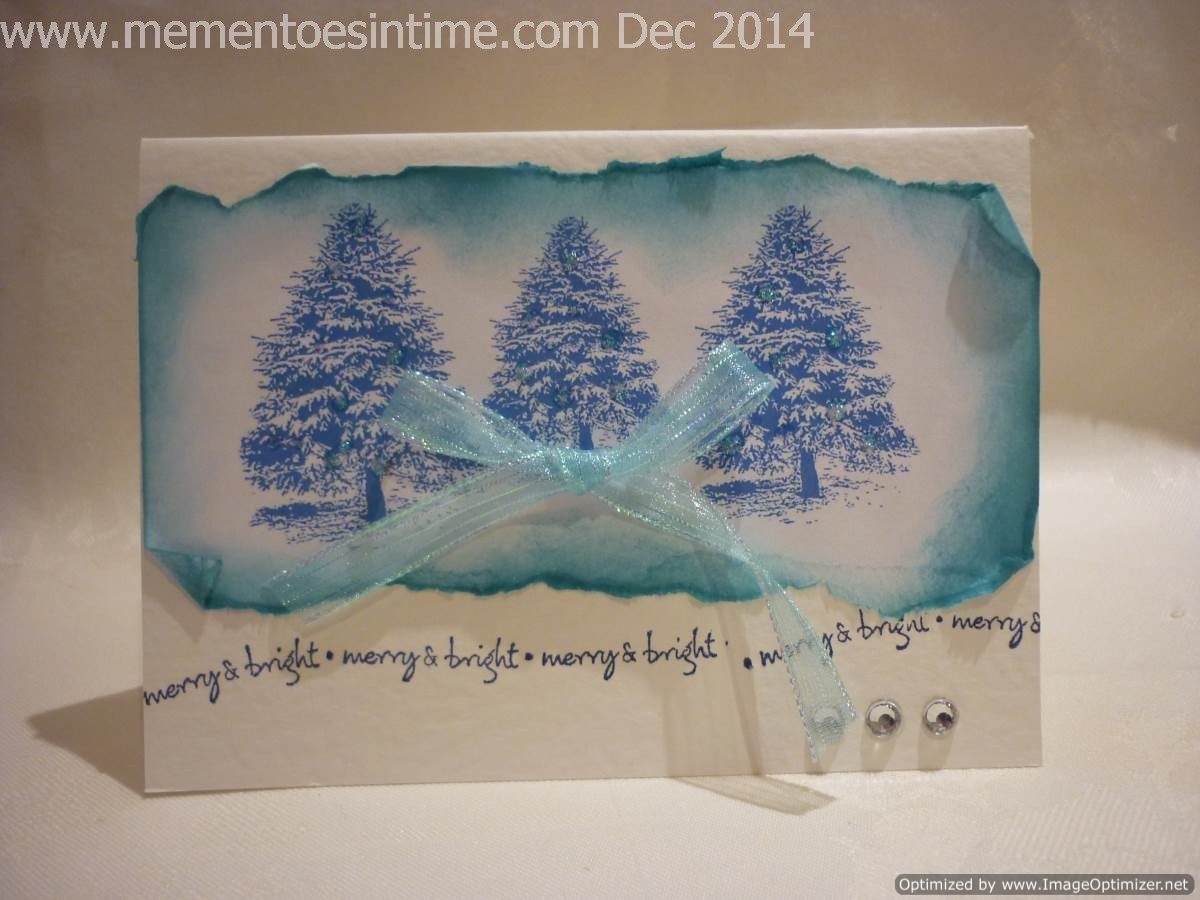 This card, has a torn edge, which works really well with distressed inks. I've added three tree images this time, varying the size, to make it look as if the trees are staggered, with the middle one looking as if it is positioned a bit further back. Again, some glitter glue and ribbon, gives a lovely finish.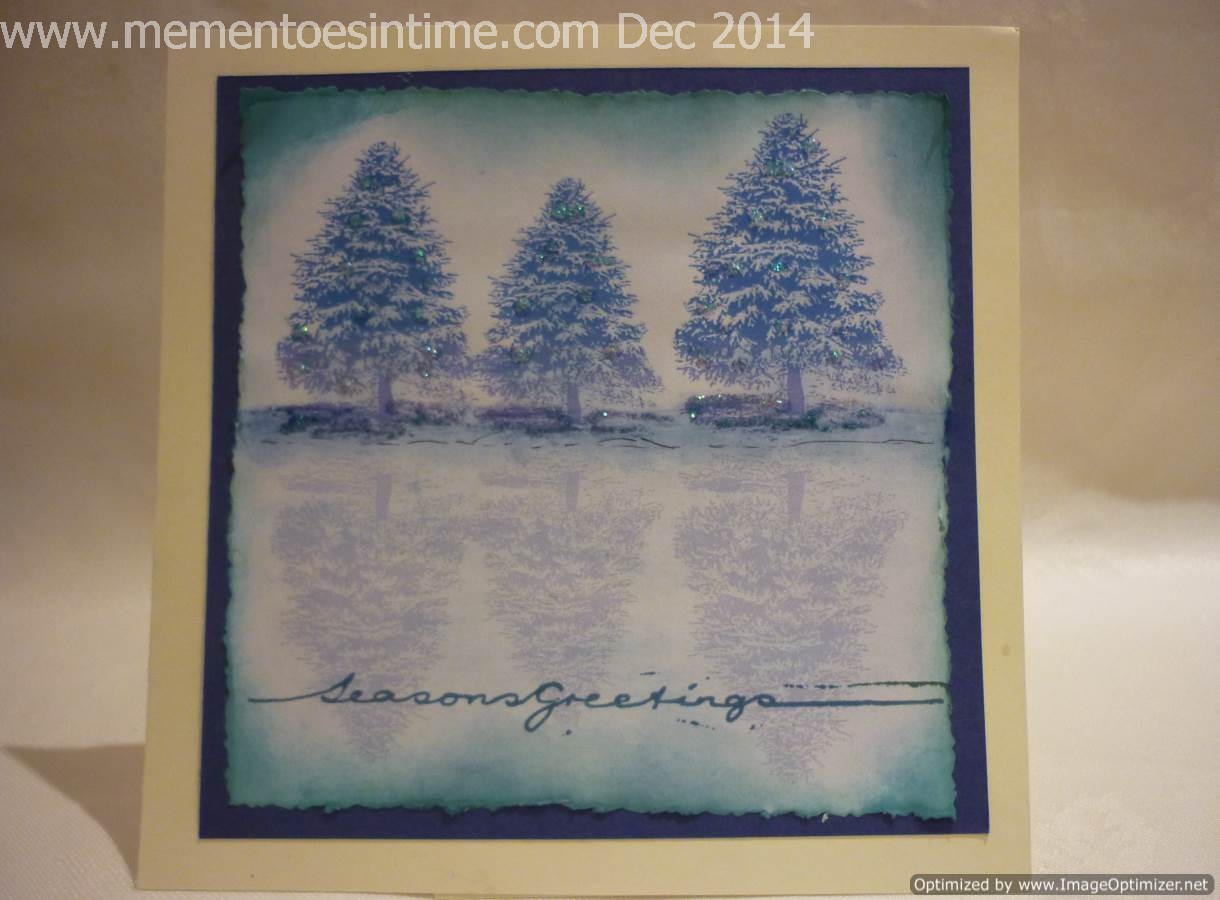 For this last card, I wanted to create a mirror effect, to give the illusion of water in the foreground. Again, I've used three trees and added some shadowing beneath them with chalk, to create a shoreline. I'm using Publisher for this card, as I find it easier to manipulate my images. I also prefer to use the PNG image rather than the JPEG here, as you can overlap them much easier.
For the mirror images, I've copied my three trees and moved them beneath the first three (so I've got six in total). To get the mirror image, just choose 'Rotate' and then 'Flip Vertical' They won't match up completely but good enough for this project. To make these trees look like a reflection, just choose a light variation from the 'Recolor' option on the 'Picture Tools' menu. Of course, you can do this any way you like using your own picture manipulation software.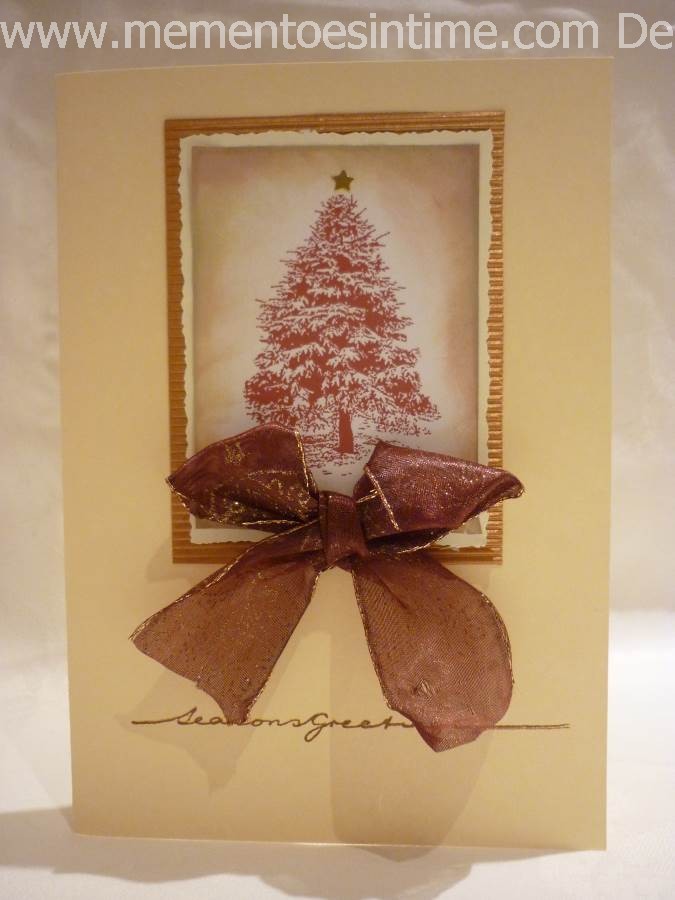 Here is the same tree image tinted with a reddy brown on a cream card base and stamped greeting.

Next post, I'll show a couple more cards using digital images from this collection. You can get the set on the Digital Stamps tab on the right hand side-bar and a free image from the set on the Freebies page.
Happy crafting!