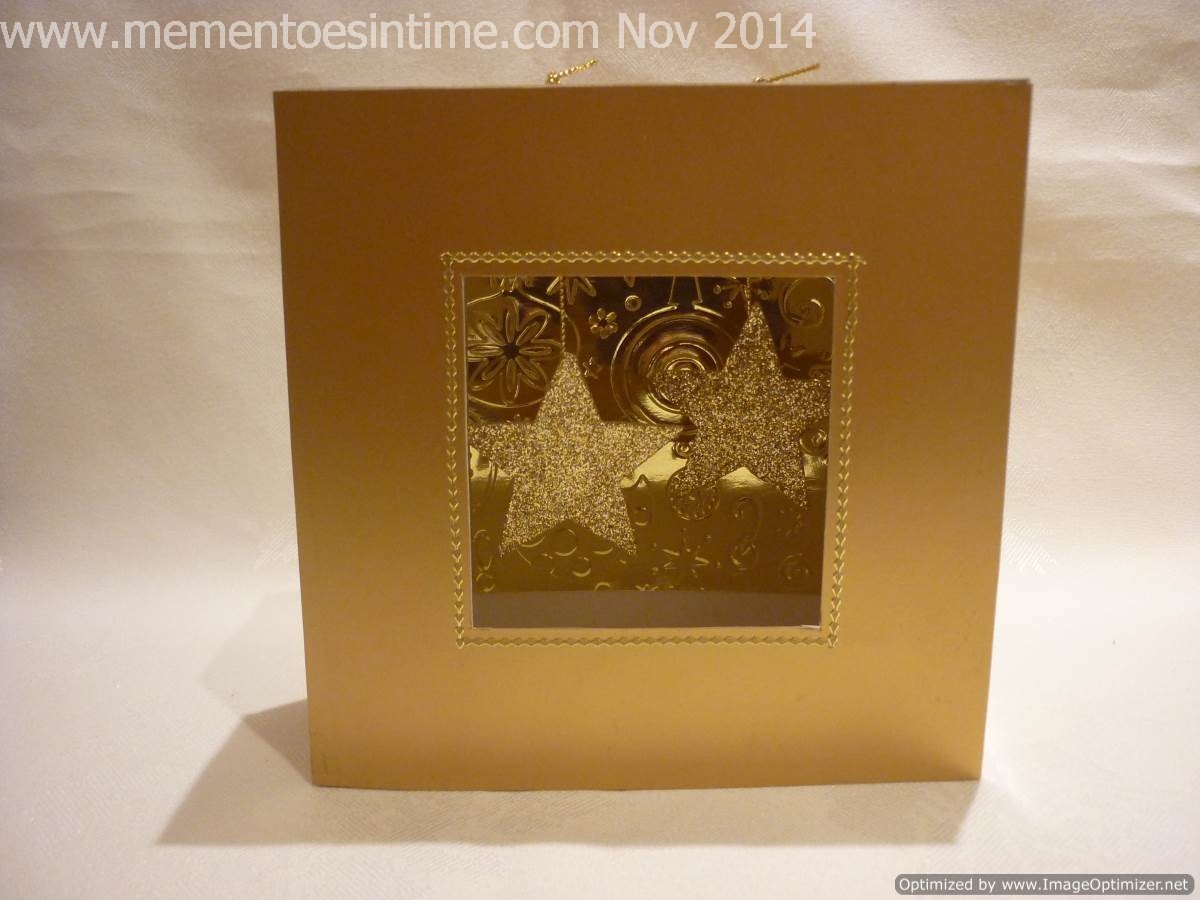 Well, our Christmas Countdown Series is coming to a close for this year. I hope you have enjoyed joining us for our projects and have made lots of lovely things with the free templates we have listed. We will soon be taking a break from the blog and hope to be back in the New Year with more projects for you.
Today's blog post contains some project notes for the Display Box Card/Decorative Item Tempate. This project makes a beautiful box for you to hang your embellishments inside. You can make the box as a solid piece or as a foldable card for sending, although you will not be able to add hanging ornaments if you do fold it down. Here are the notes!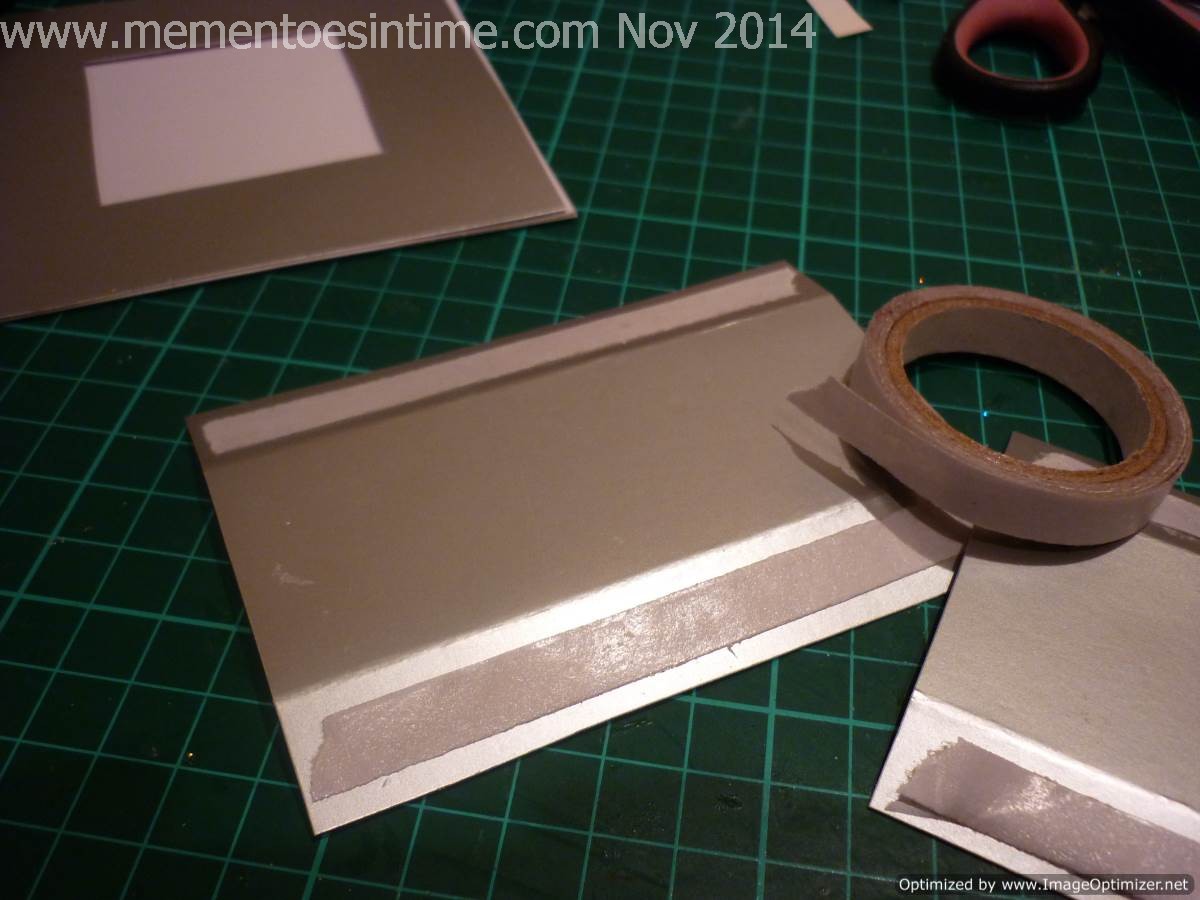 Cut out the pieces from the template and score and fold on the dotted lines. Use double sided tape to construct your box.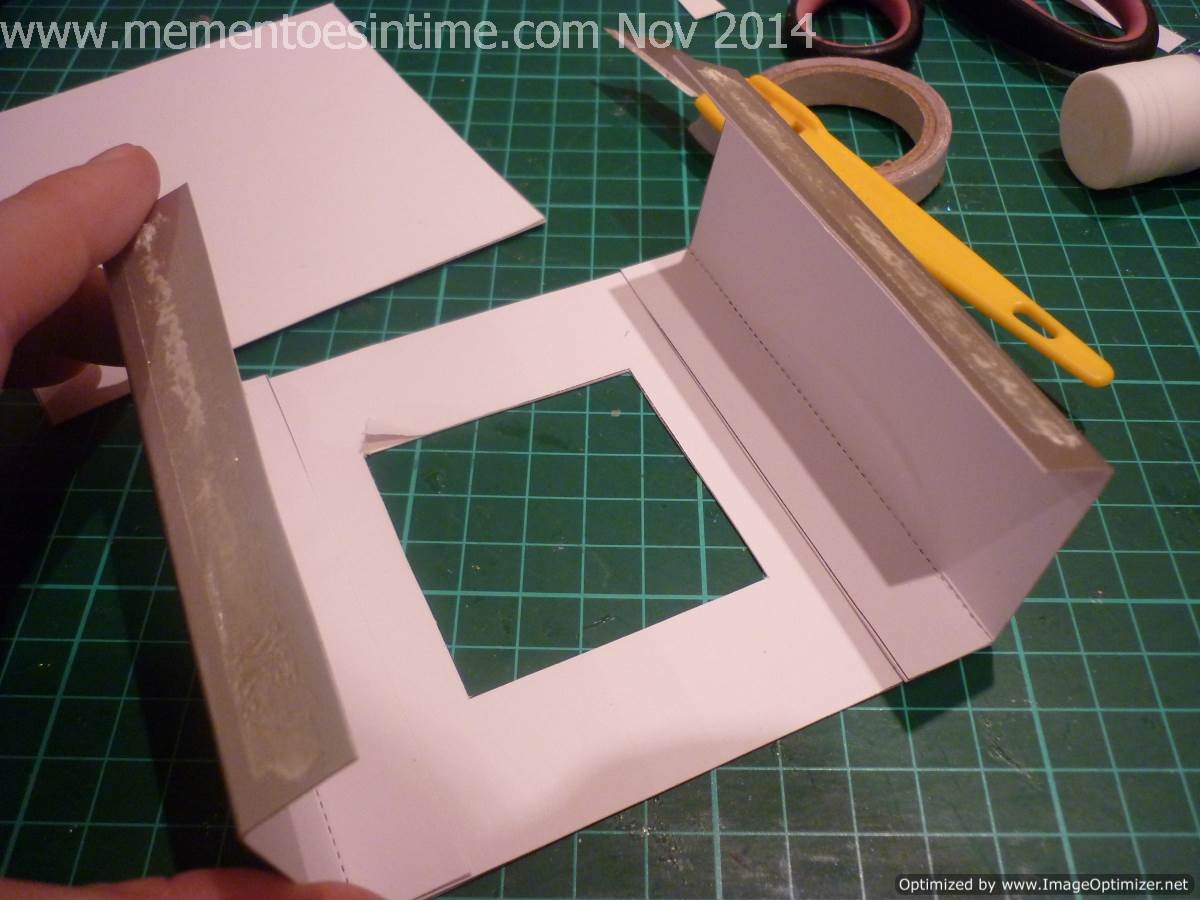 Cut out the window from the front panel and then attach the two folded side panels to the front panel as shown.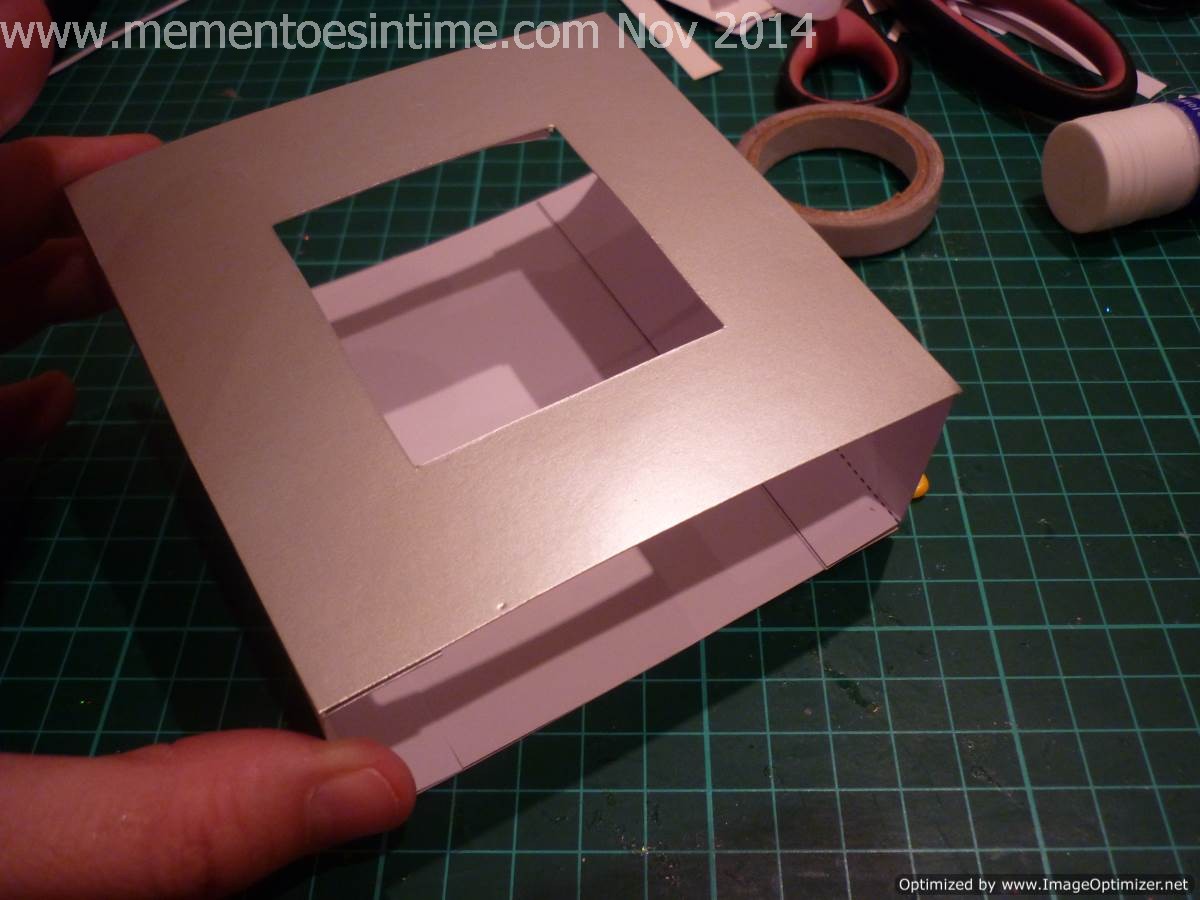 Attach this to the back panel as shown above, this creates the basic box. Now you can either continue to add top and.or bottom pieces or leave it hollow as I have done here.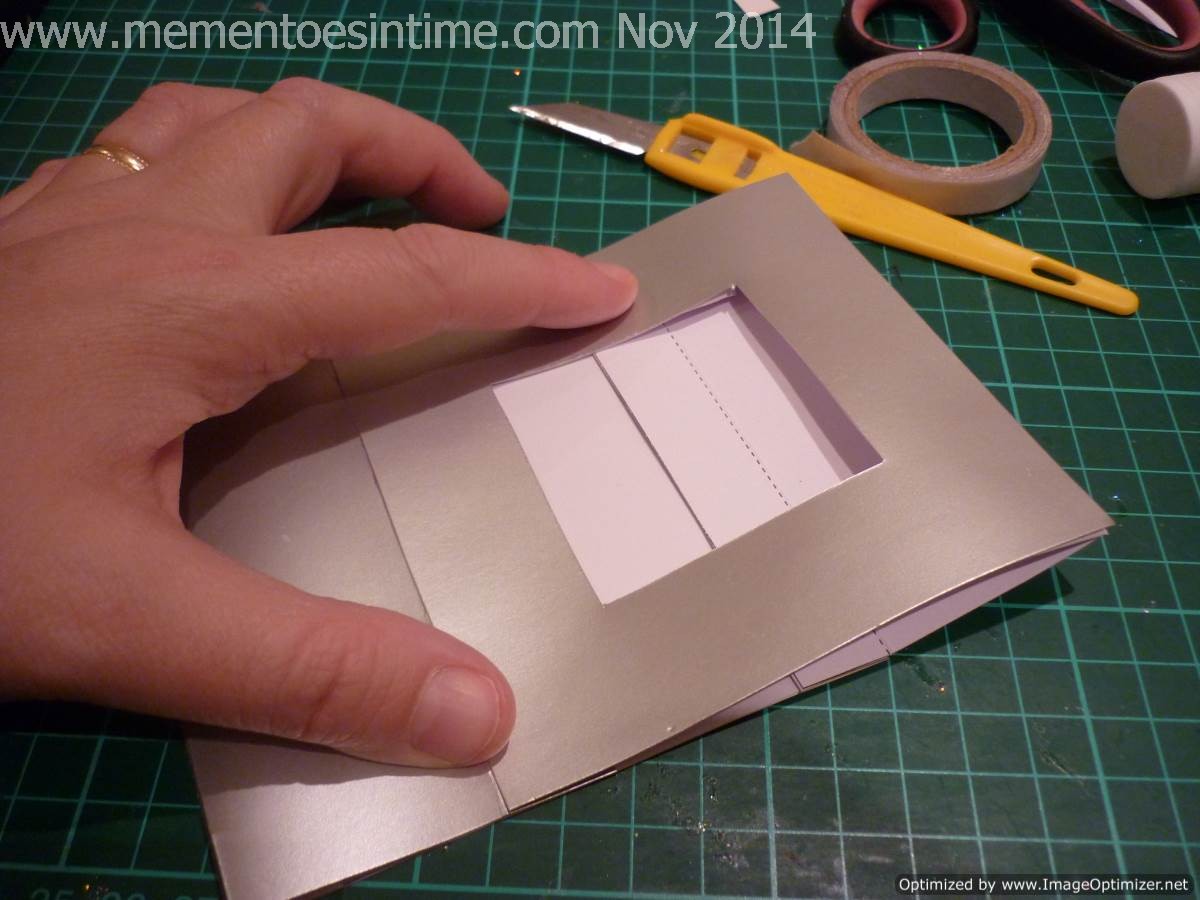 This allows the box to be folded down for putting in an envelope. If you choose to make the box this way, you will not be able to add hanging embellishments, Instead, you can decorate the back of the box and add embellishments to the inside attached to the side panels.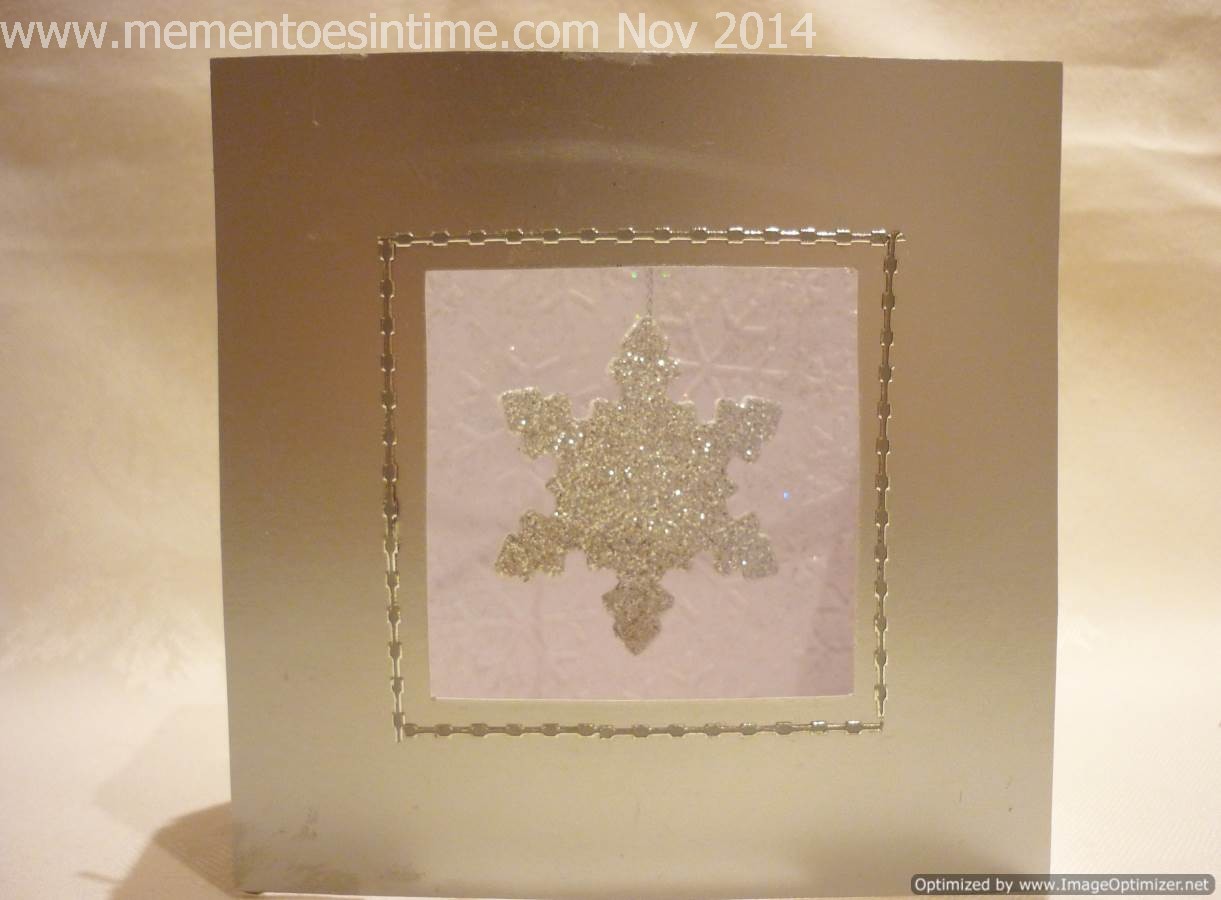 For this display box, we have a single hanging glitter snowflake, which is attached to a top panel. We'll see how that is done below.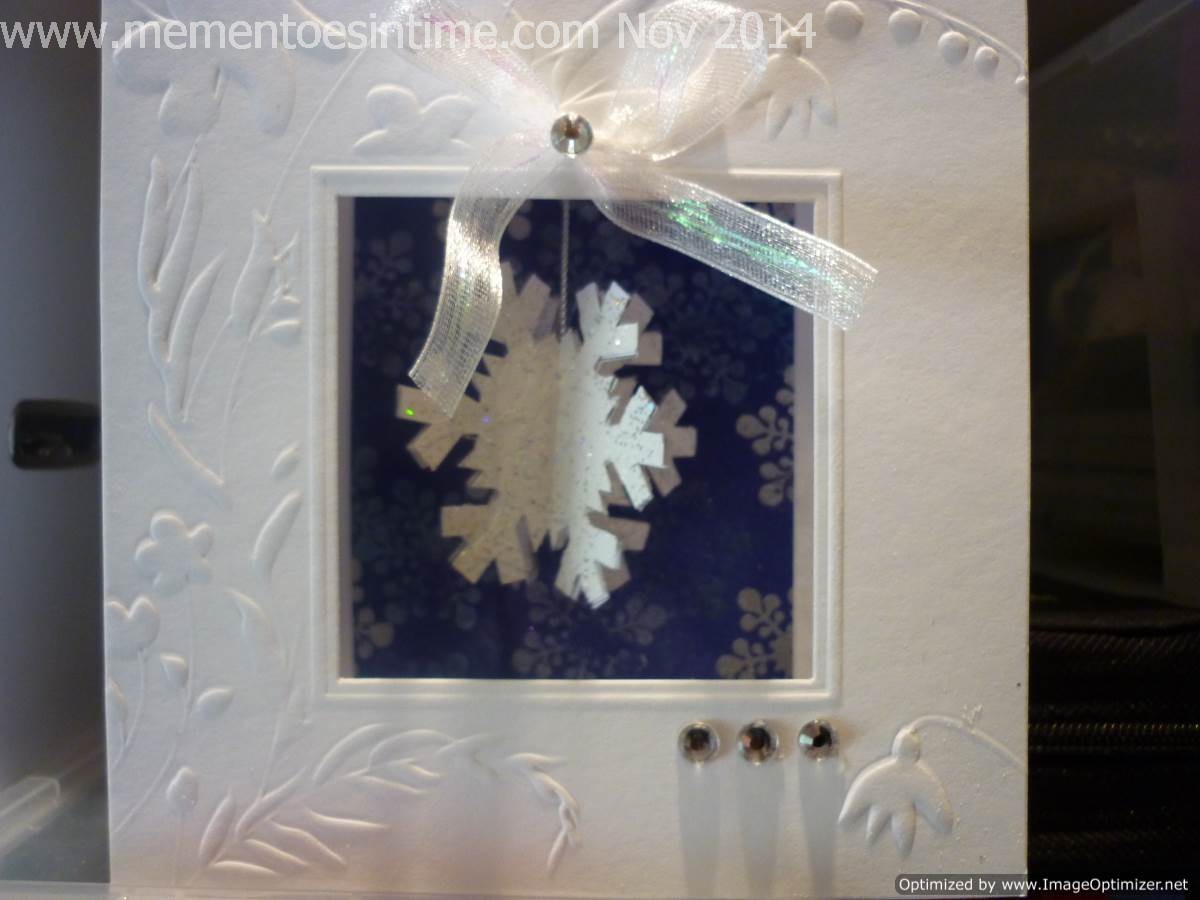 This display box, features a 3D snowflake, which is particularly lovely as it turns around inside. No, its not your eyes, the photo is a little blurred, as the snowflake was turning as I took it.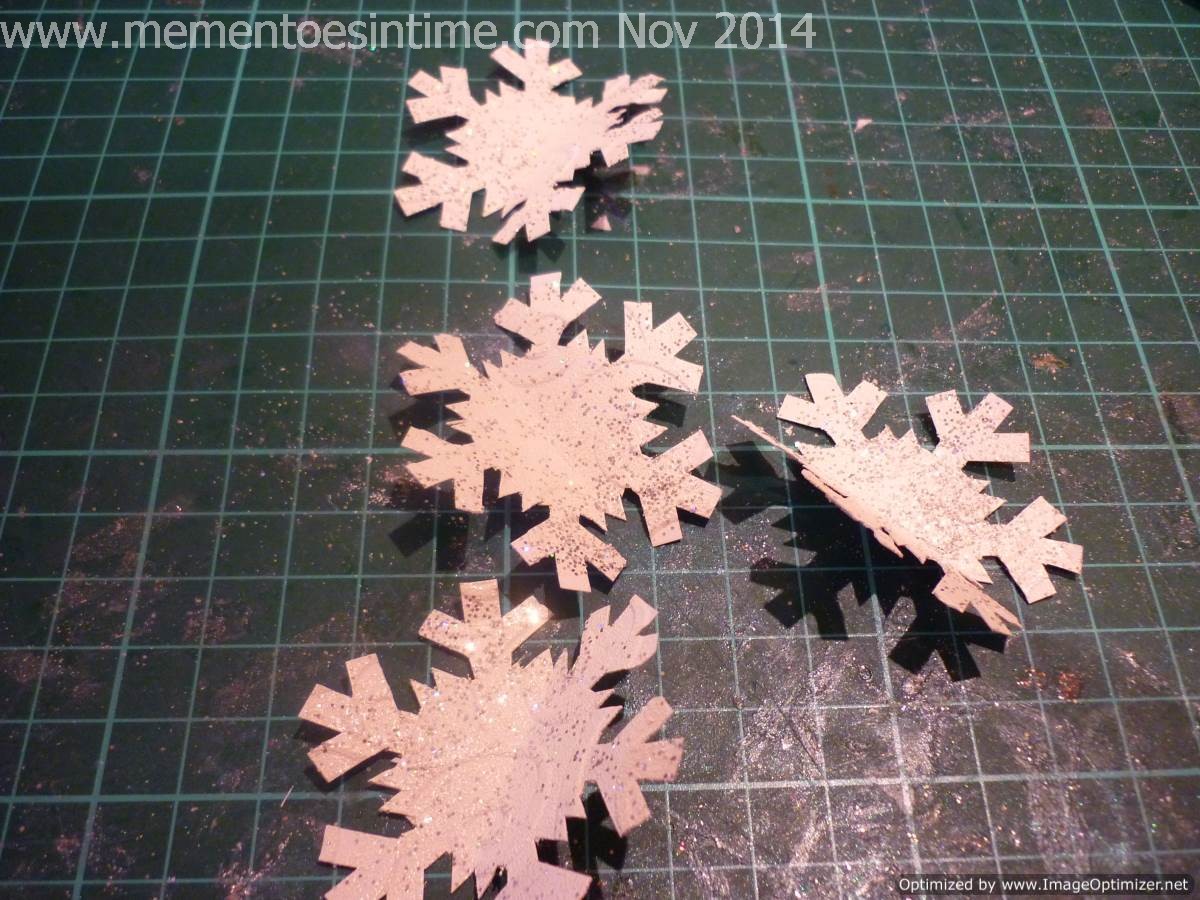 The snowflakes are made with our free snowflake template. I've cut out four of these from glitter paper and folded them down the middle.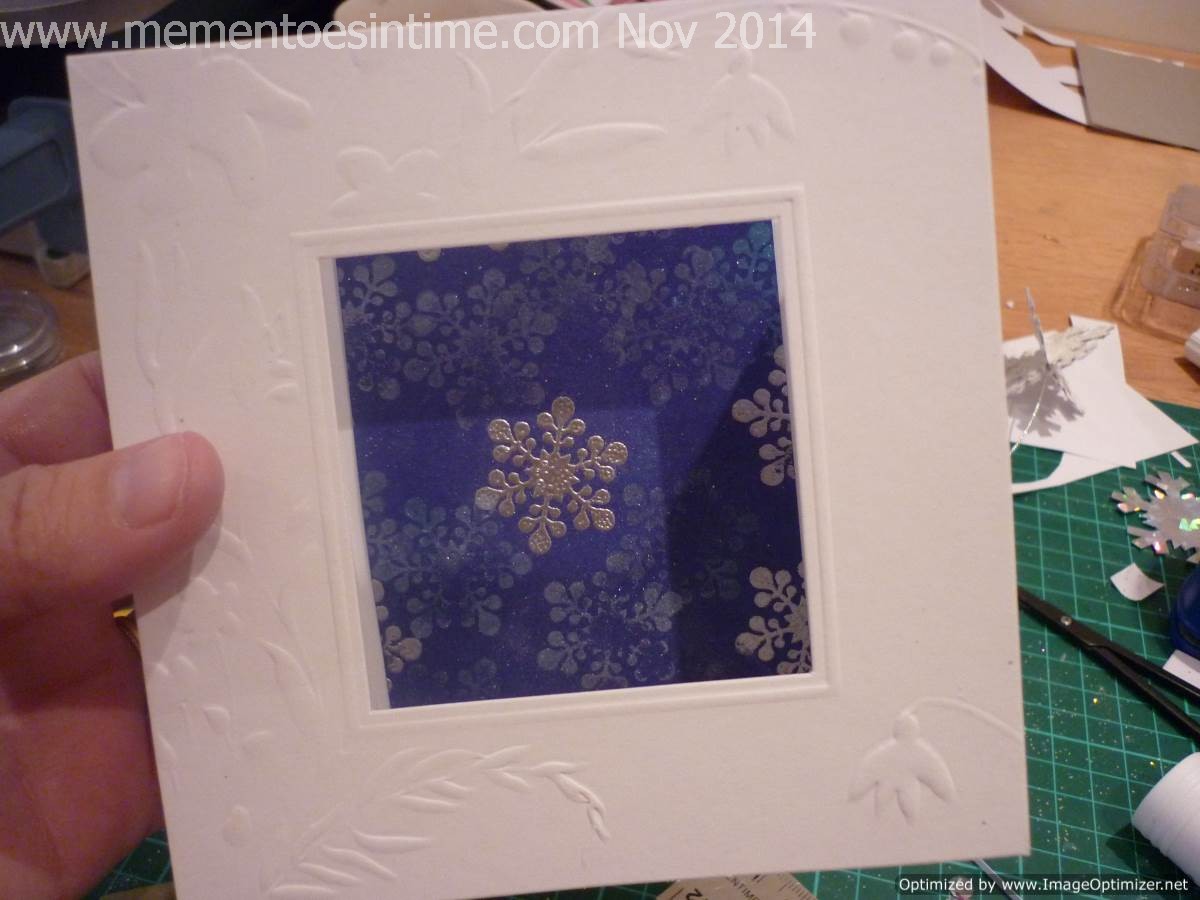 I've completed my display box and placed a piece of stamped snowflake backing paper. If you have been following the series, you will remember we made this backing paper in an earlier blog post, so scroll back to earlier posts if you are interested to see how this was done.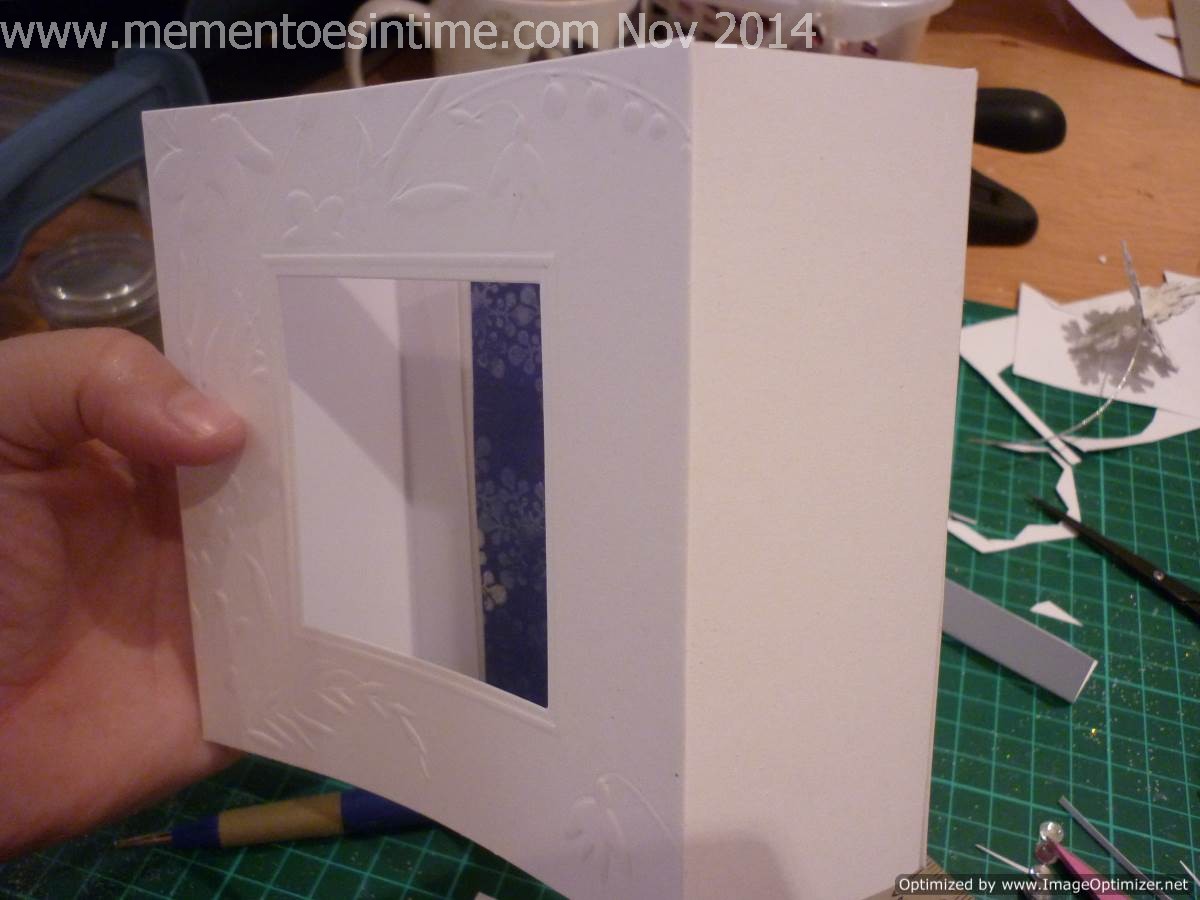 Here is the box from the side.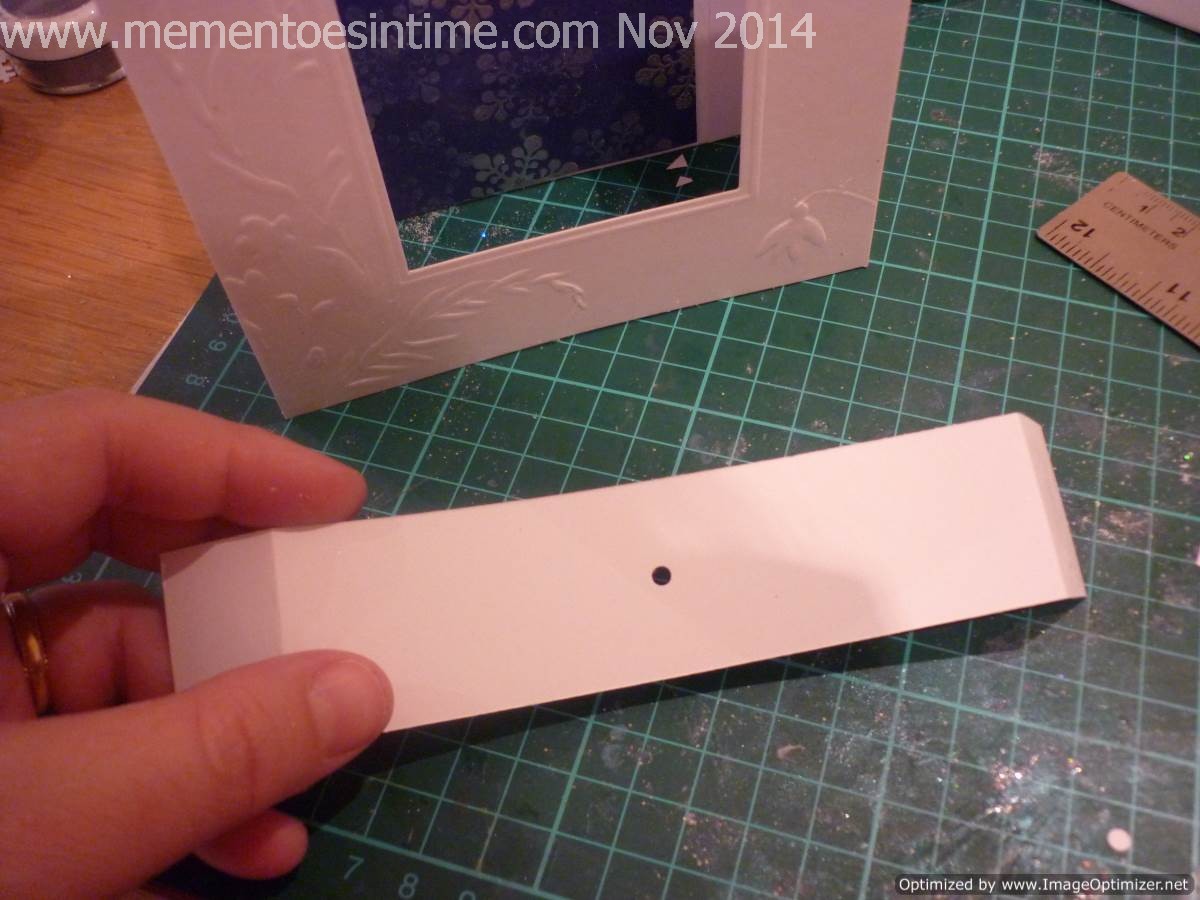 My 3D snowflake hangs from the top piece as shown. I've punched a small hole through the top, to feed through my string/thread.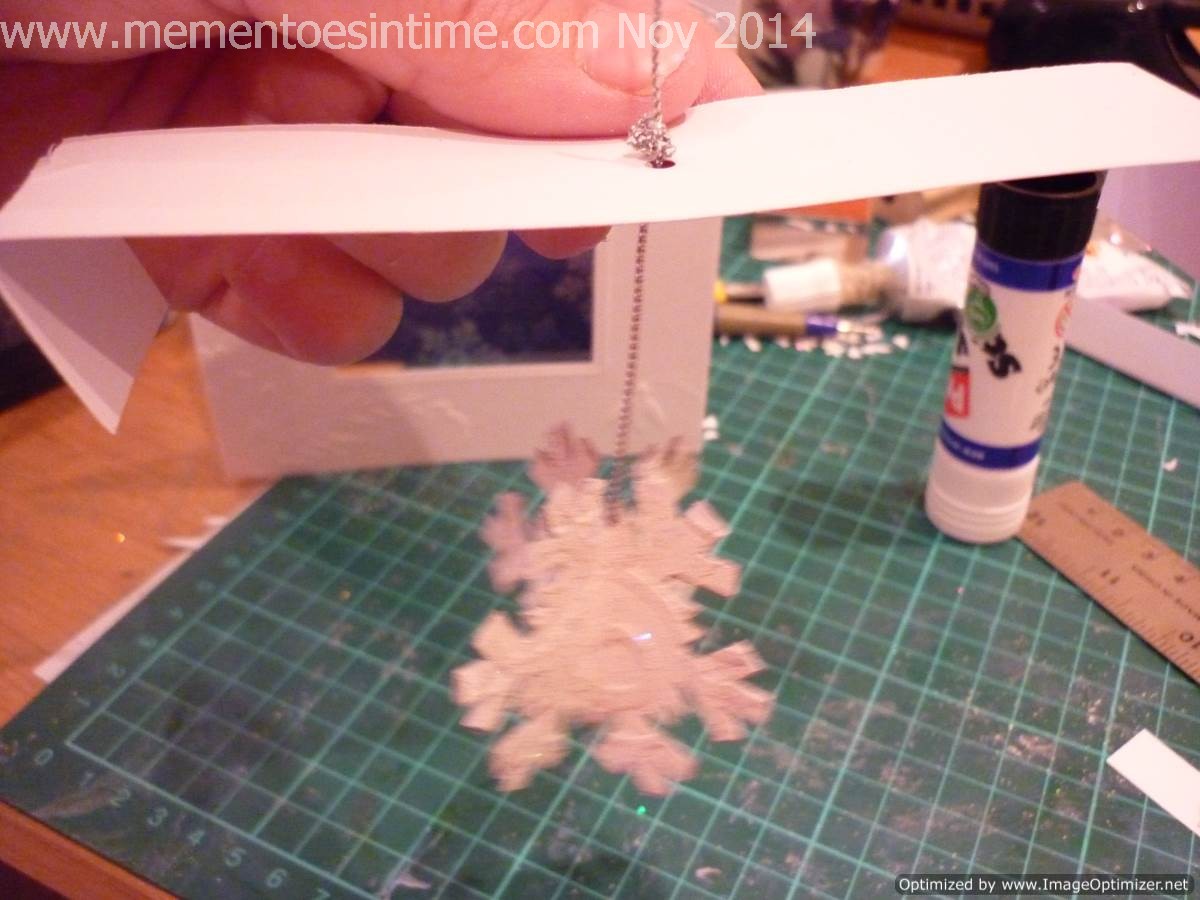 You can see how it works here. Again, apologies for the blurry snowflake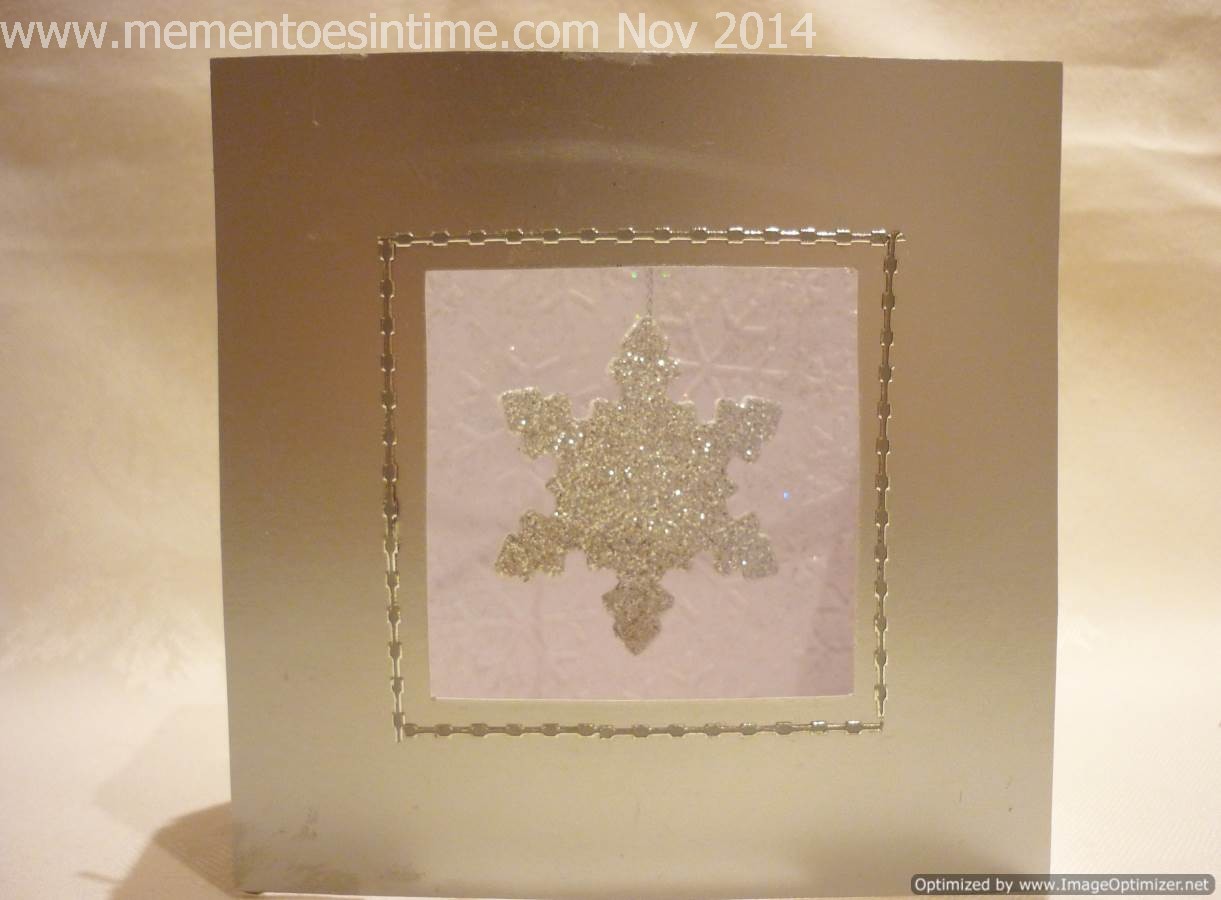 Here is another example, this time with a flat die cut snowflake. If you would like to get the template, you will find it listed on our template pages on the left hand sidebar (under Celebration Templates). Well that almost wraps it up for this year, there might be one or two more projects if we have time but if not, have a peaceful and blessed Christmas and New Year. Don't forget if you want to take part in our competition, please get your entries in by December 31.