| | |
| --- | --- |
| Posted on February 2, 2015 at 10:40 AM | |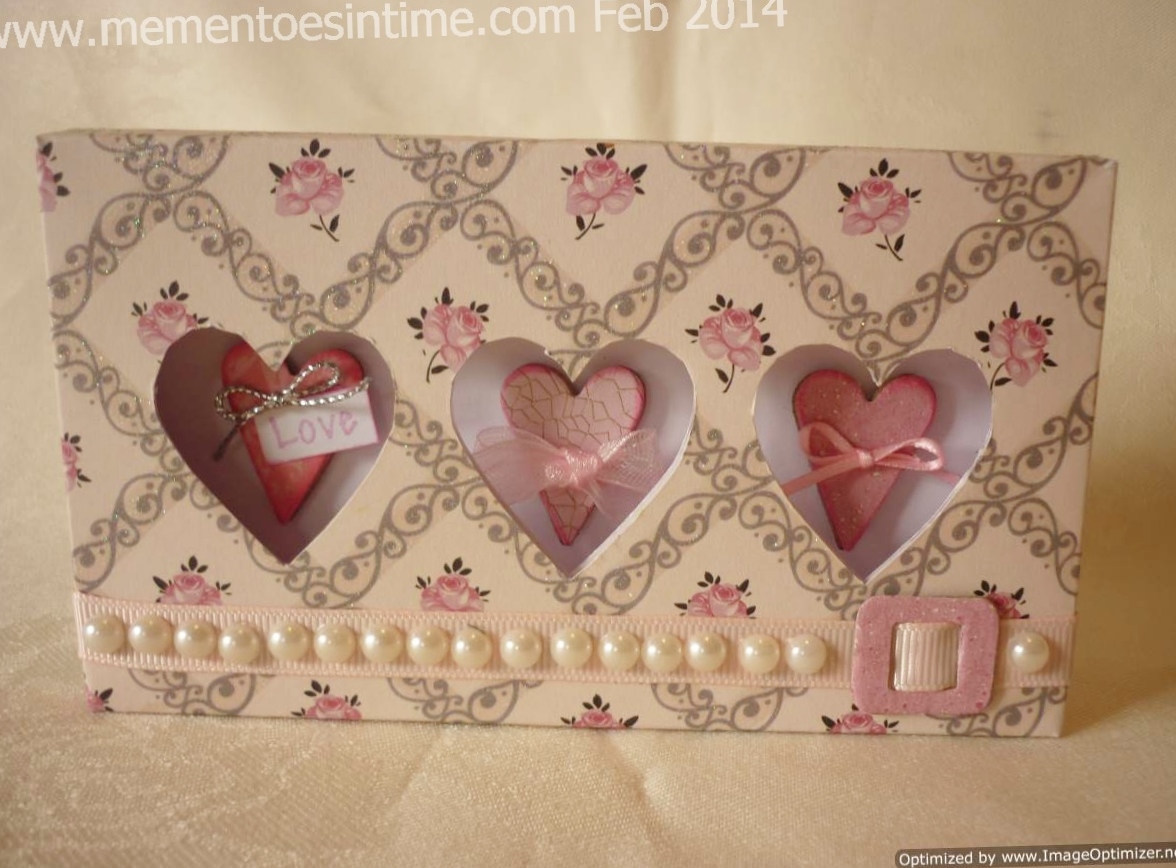 We are a bit behind here with our Valentine's Day projects! If you are as behind as we are and a bit short of ideas then why not have a look at our Valentines Day cards under the 'Projects and Tips' area of our website, as well as the Photo Gallery under the 'Other Cards' section.You'll find lots of ideas, posted there over the years we have been running this site.

In the meantime, here is another idea which you might like to make. This new template 'Three Aperture Box Card', which you can find on the template pages and features 12 different window designs. We've chosen to use the heart aperture for today's card. The front is actually a slimline box, which leaves lots of room for you to add little embellishments such as buttons, ribbons and even small chocolates inside the windows.I'll post some photo instructions next time for this gift box card.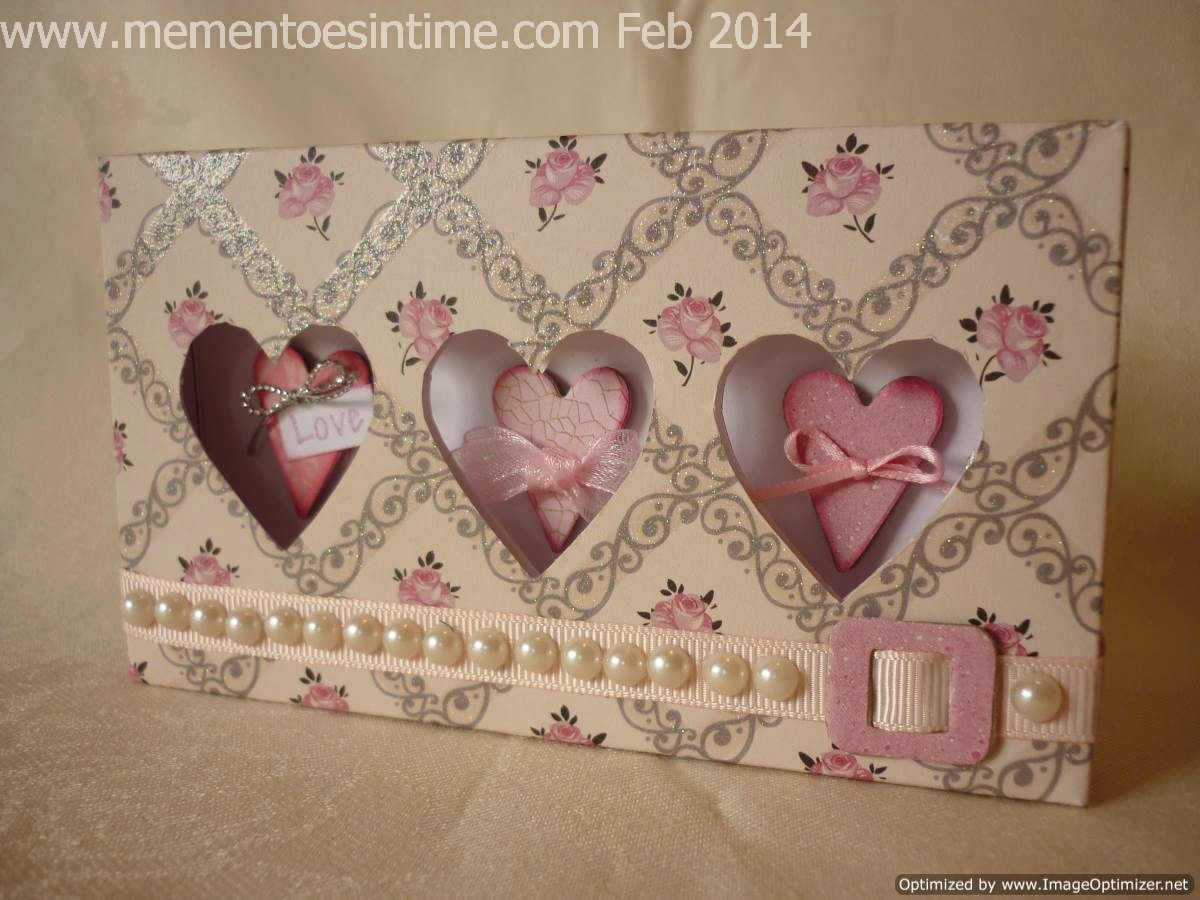 I've chosen to make this one in pink, rather than traditional red, as I believe that Valentine's Day is an ideal time to tell anyone you love and care about that they are important to you. I've made this gift box card for my wonderful Mum, who had a major stroke a couple of years ago. She can't do much but loves to receive hand-made creations.

Here are a couple more using the heart aperture. This next one is for my lovely husband. A much simpler style in traditional black and red.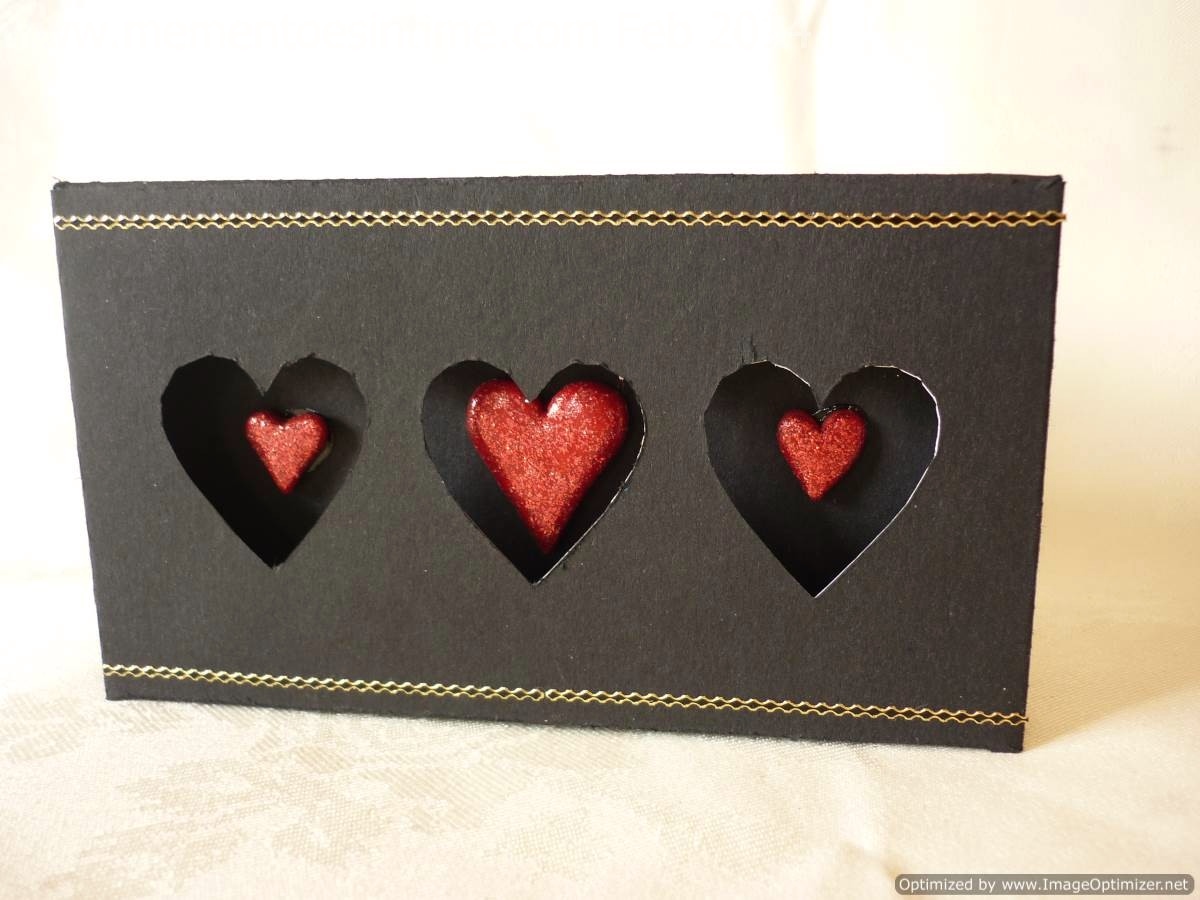 The apertures contain polymer clay hearts covered with glitter glue but you could of course use small chocolates!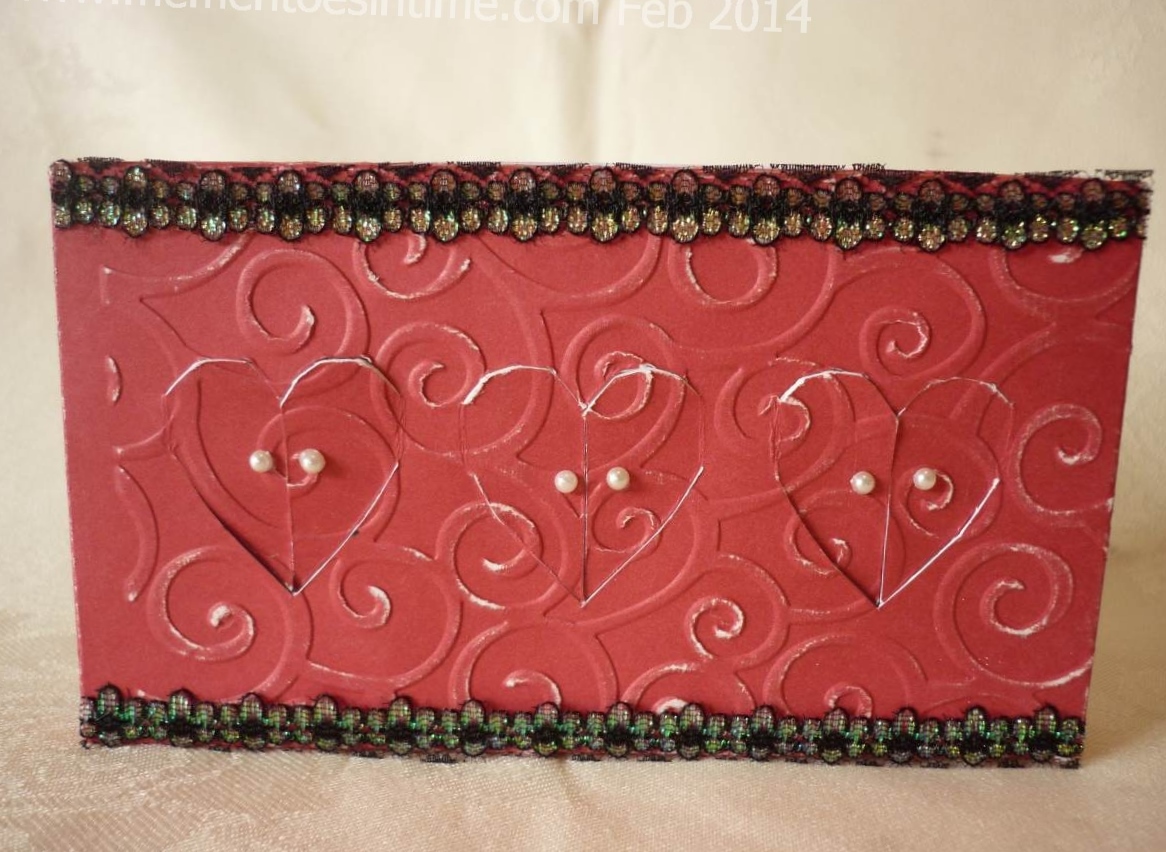 This last example has opening heart windows, with some hidden messages. I've used an embossing folder to add some texture, which has been rubbed over with some fine sandpaper to give a scuffed effect on the card. Hmm...I just have to decide who to give this one to...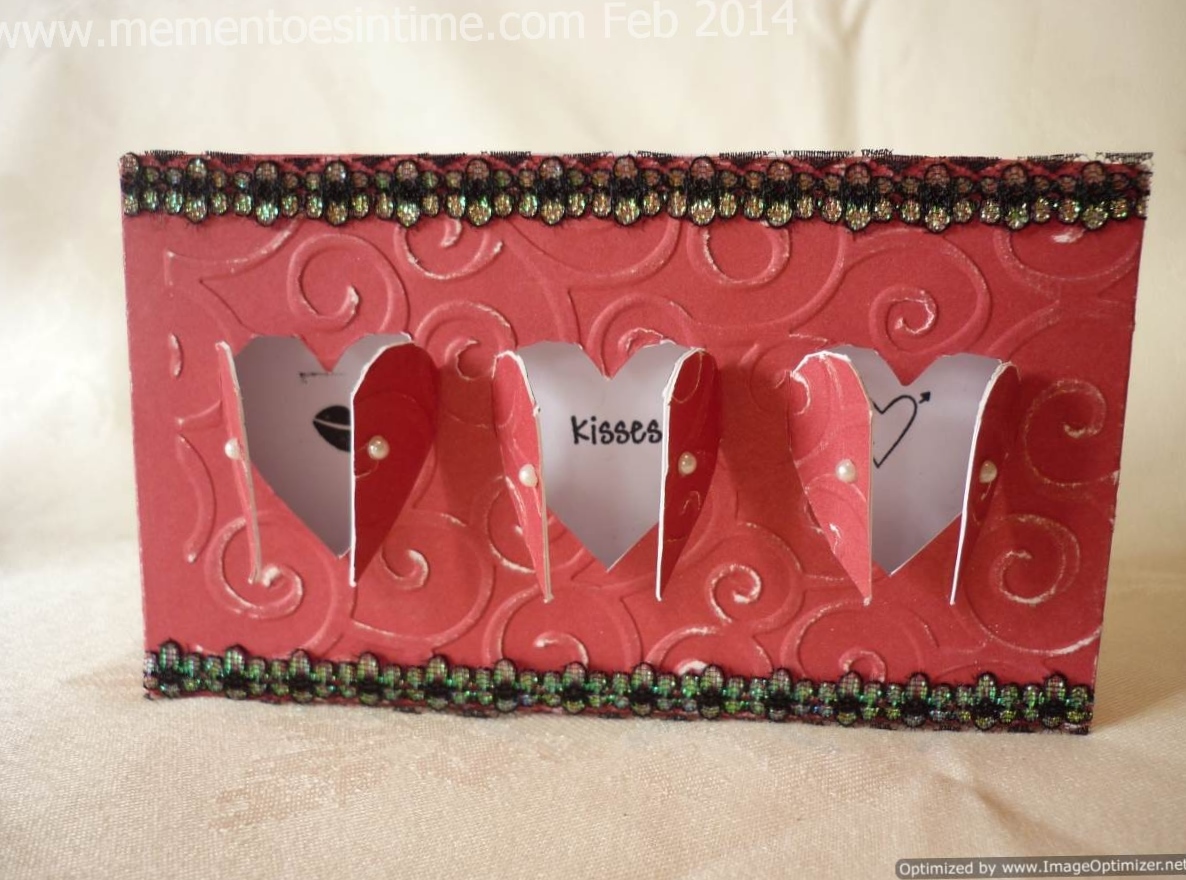 The template includes instructions but we will be posting a 'How to' on the blog, to show how we put the box card together. This template will be popping up again in our Easter ideas too, so please drop by again!
PS Please note that all photos are date stamped as 2014, which should be 2015!