| | |
| --- | --- |
| Posted on February 3, 2015 at 5:20 AM | |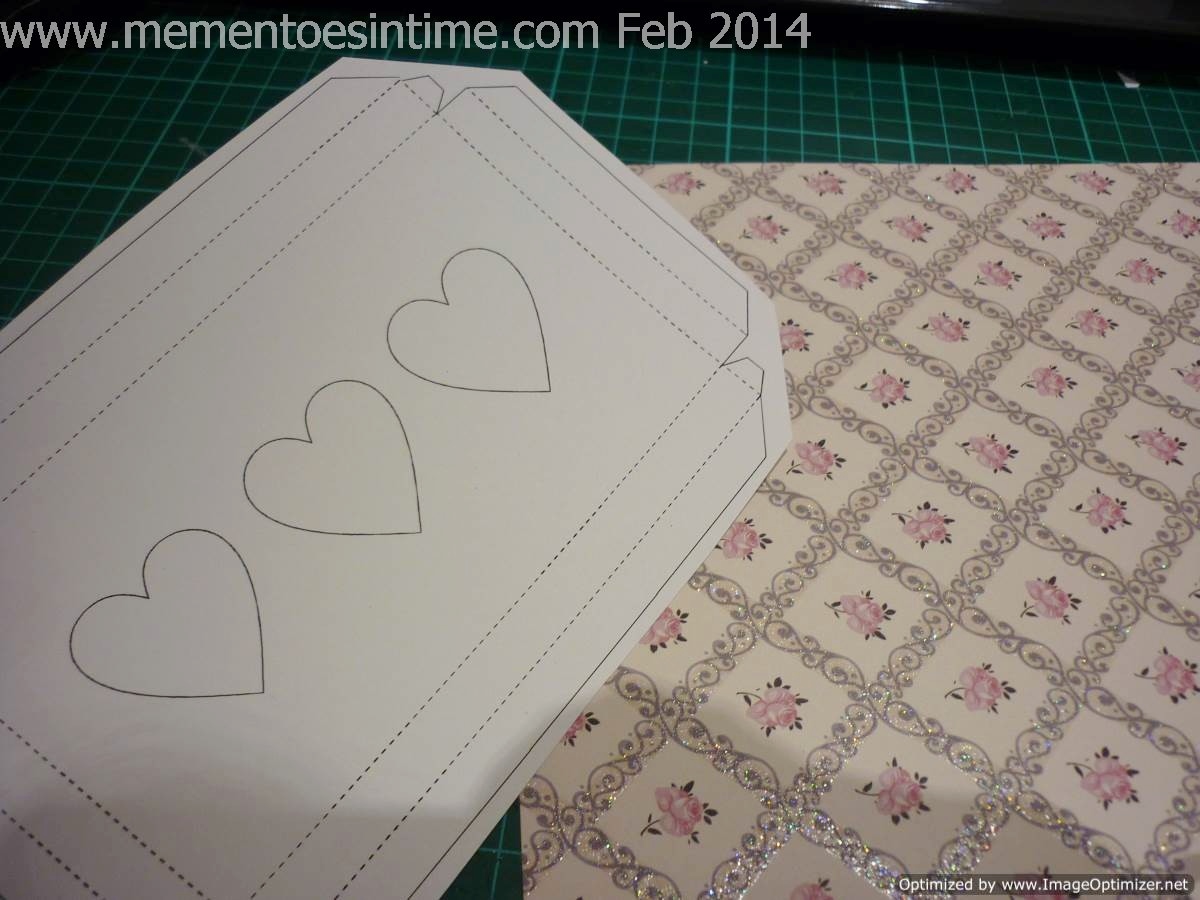 Today, we will be making the gift box using the 'Three Aperture Gift Box Card' Template. I've printed out the heart aperture but there are 12 designs in all, so you can make this box for many different occasions. As I'm making this for my mother, I've gone for a lovely pink rose glitter paper to decorate the box.
I find the easiest way to do this is to roughly cut out the template and then glue it to the reverse of your paper. Then use the lines as the guide to cut out the shape more carefully.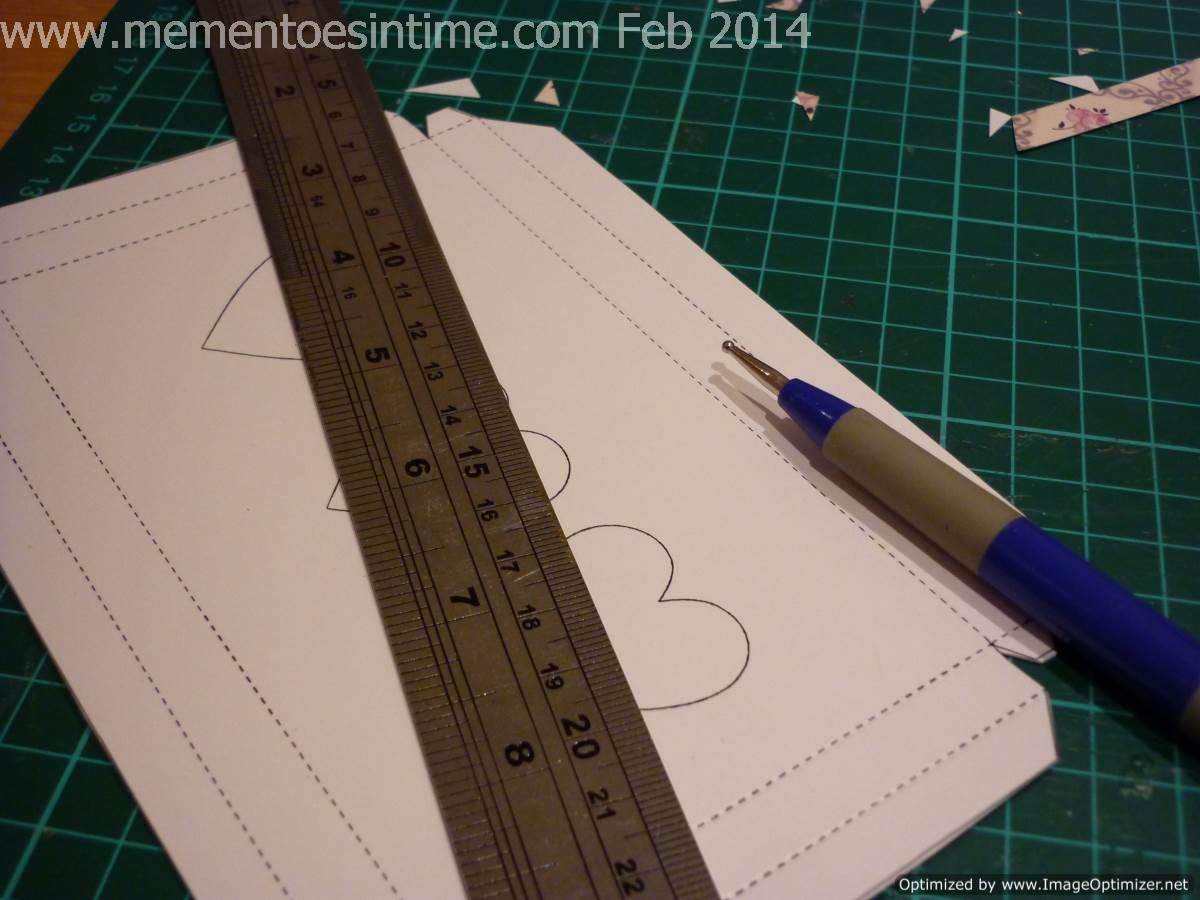 Next score along the dotted lines with a scoring tool. The better you do this, the sharper the folds will be and the better the box will look.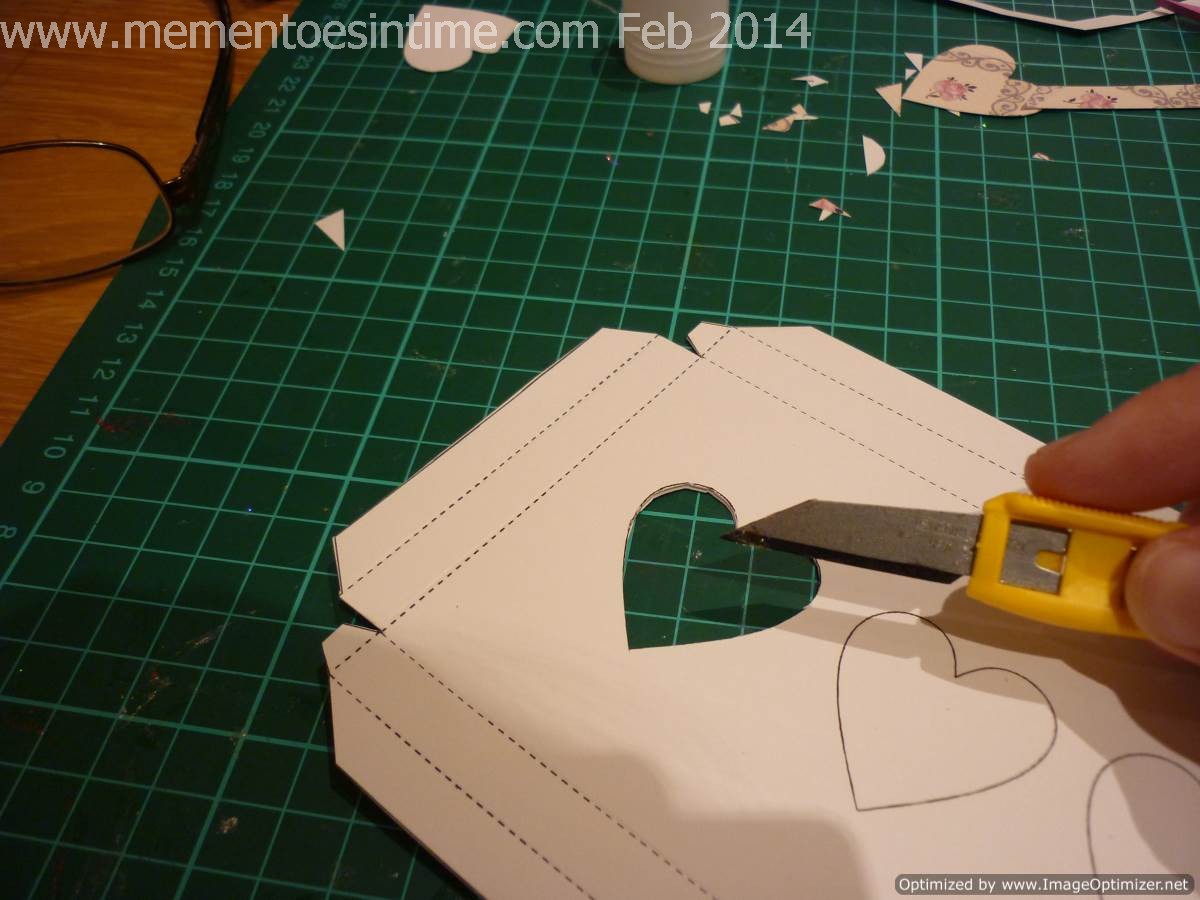 Cut out the apertures with a scalpel. You will probably find it easier to cut the shape in sections rather than trying to cut around the shape in one hit.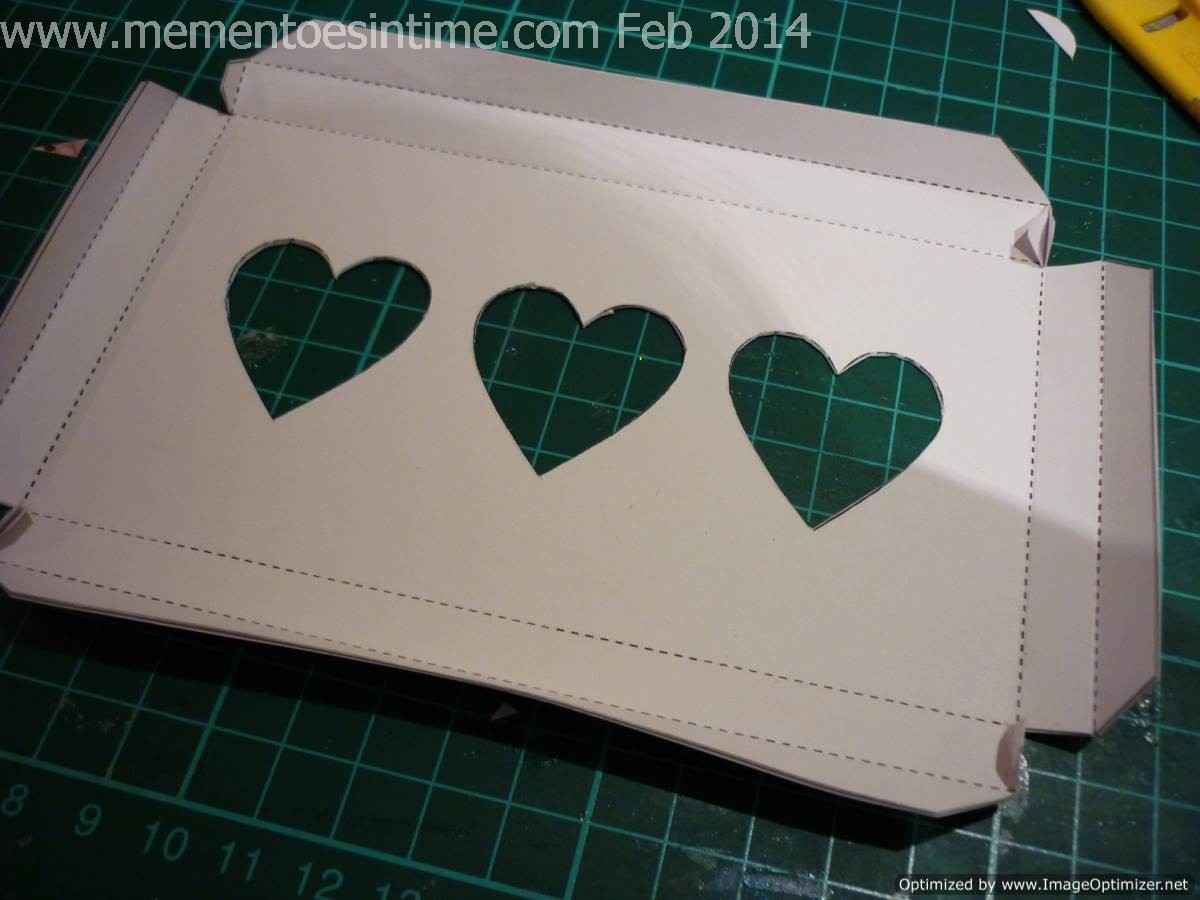 Now you can just fold and glue the box as shown below.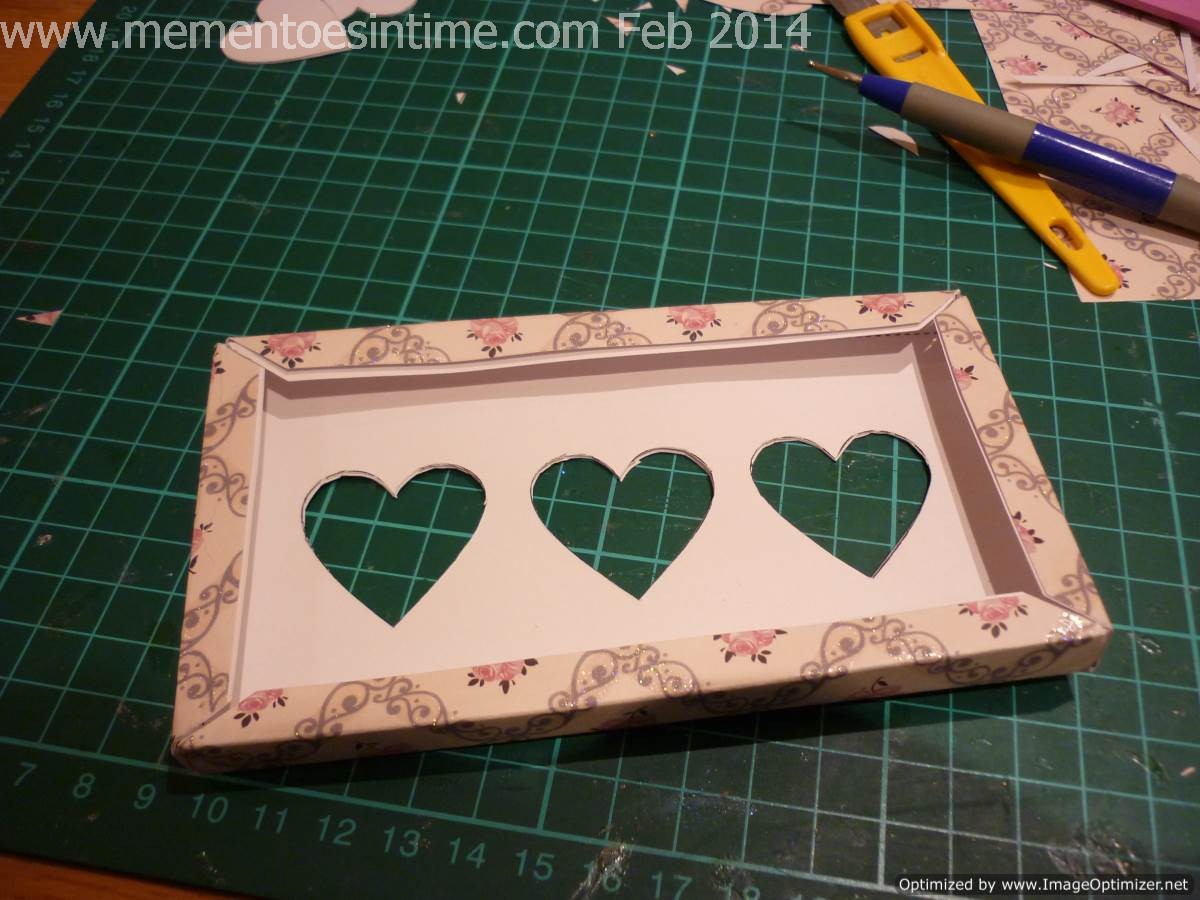 Once your box has dried and fixed, you can attach it to the front of the base card included on the template.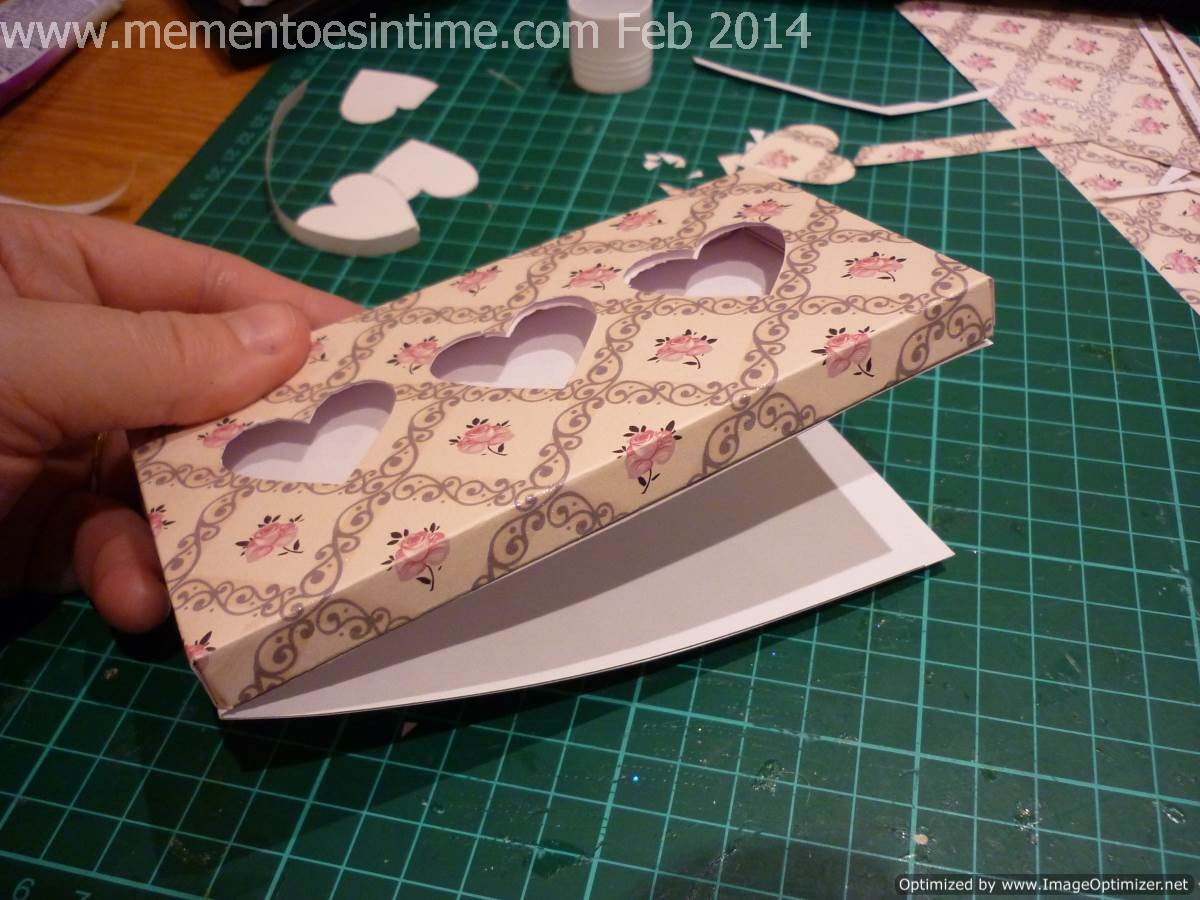 You now just need to add your embellishments inside the apertures. You might find it easier to glue them in place before you assemble the box. I'm using three small hearts which I have cut from chipboard, covered in paper, brushed with distressed ink and decorated with some ribbons and a small message. I've added some ribbon along the bottom, with a chipboard buckle and some stick on pearls. I think this makes a pretty presentation card for a special someone on Valentine's Day. What do you think? Please do leave us a comment below the post and join us next time for another Valentine's themed project!
PS Please note that all photos are date stamped as 2014, which should be 2015!