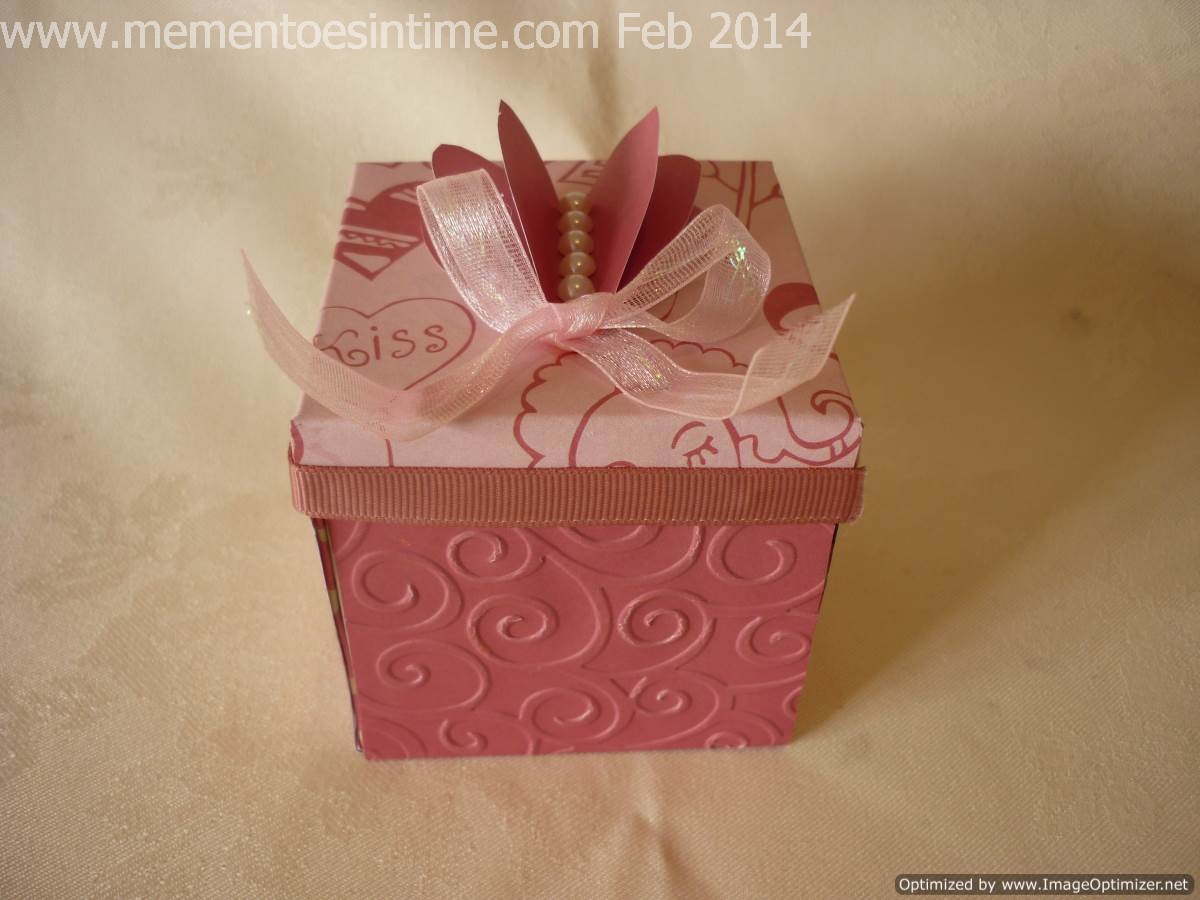 Today we are posting the first set of photo instructions for making the Exploding Hearts Greetings Box. Next time, we will post some photos for making a slightly different demo using this template.
I like doing Valentine's Day projects in pink, as I think you can give a gift or card to tell anyone you love them, not just your significant other!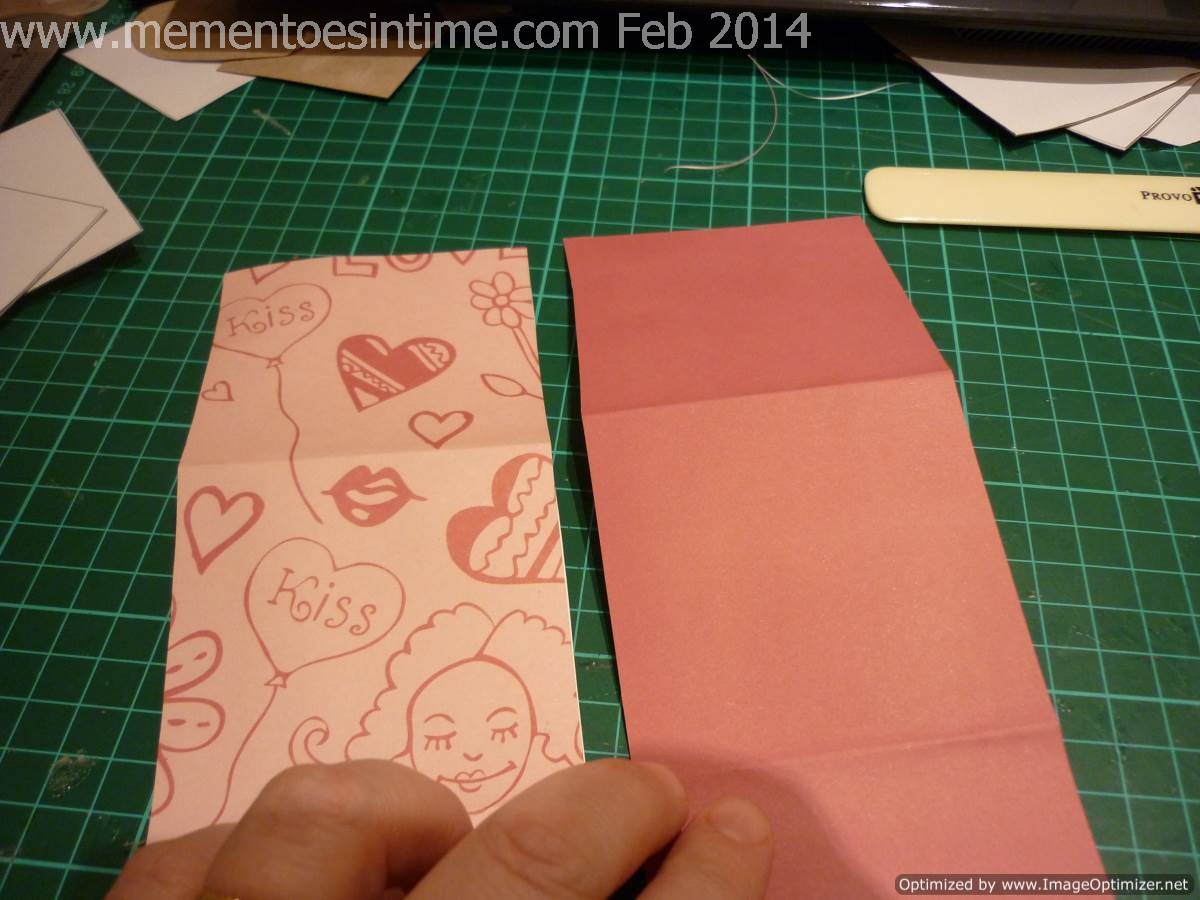 I have chosen some co-ordinating papers for my box, which will be on opposite sides. The best way to use the template is to print it onto card, then roughly cut out and glue the design onto the reverse of the paper you want to use. Then cut around it more precisely and score and fold along the dotted lines.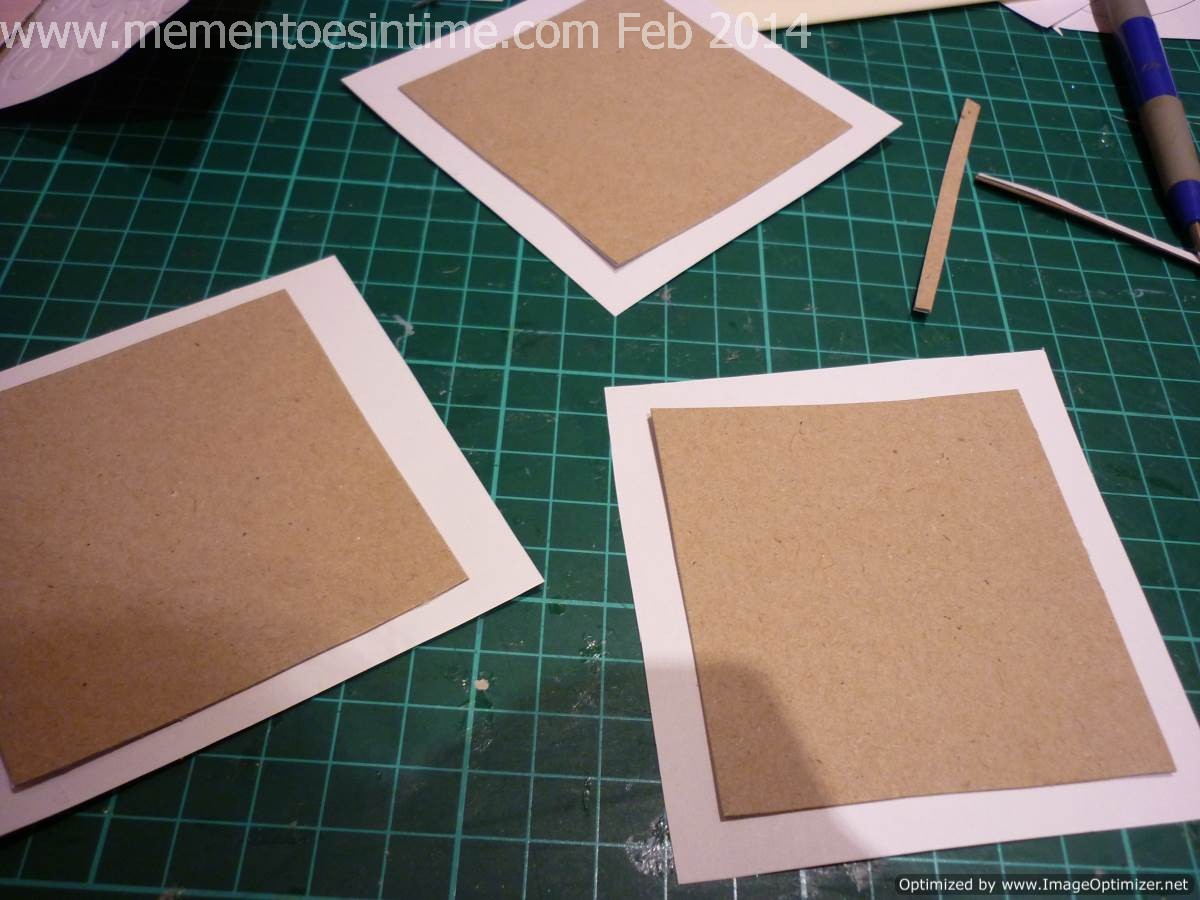 Next I've cut some chipboard squares using the template. The chipboard is needed to help the flaps of the box fall outwards as you open it, so they give the sides some weight. I've cut my squares using the template, with a thin chipboard, as I don't want them to be too bulky. Glue them to the reverse of some co-ordinating paper, leaving a margin as shown.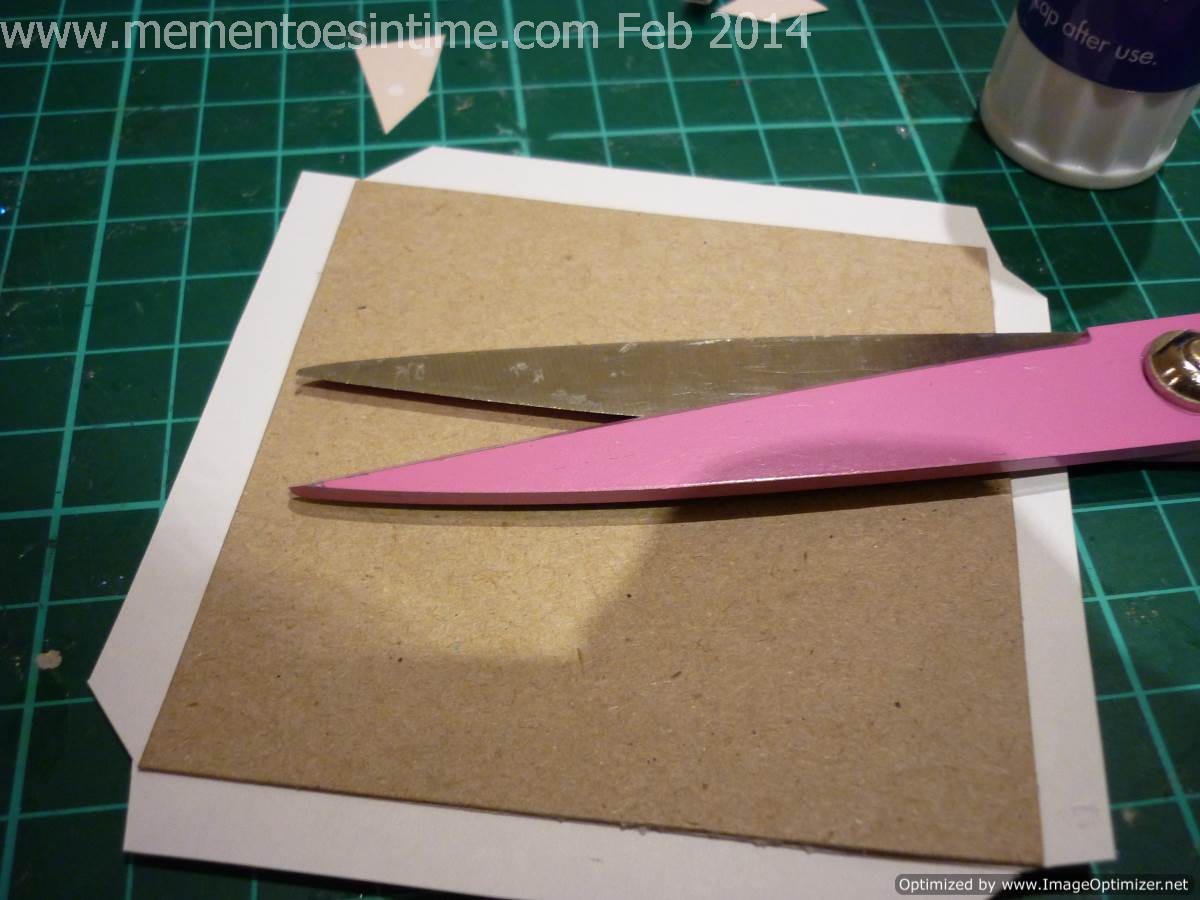 Cut around the corners, just like you were covering a book. This will give you a nice neat edge when you fold over the paper.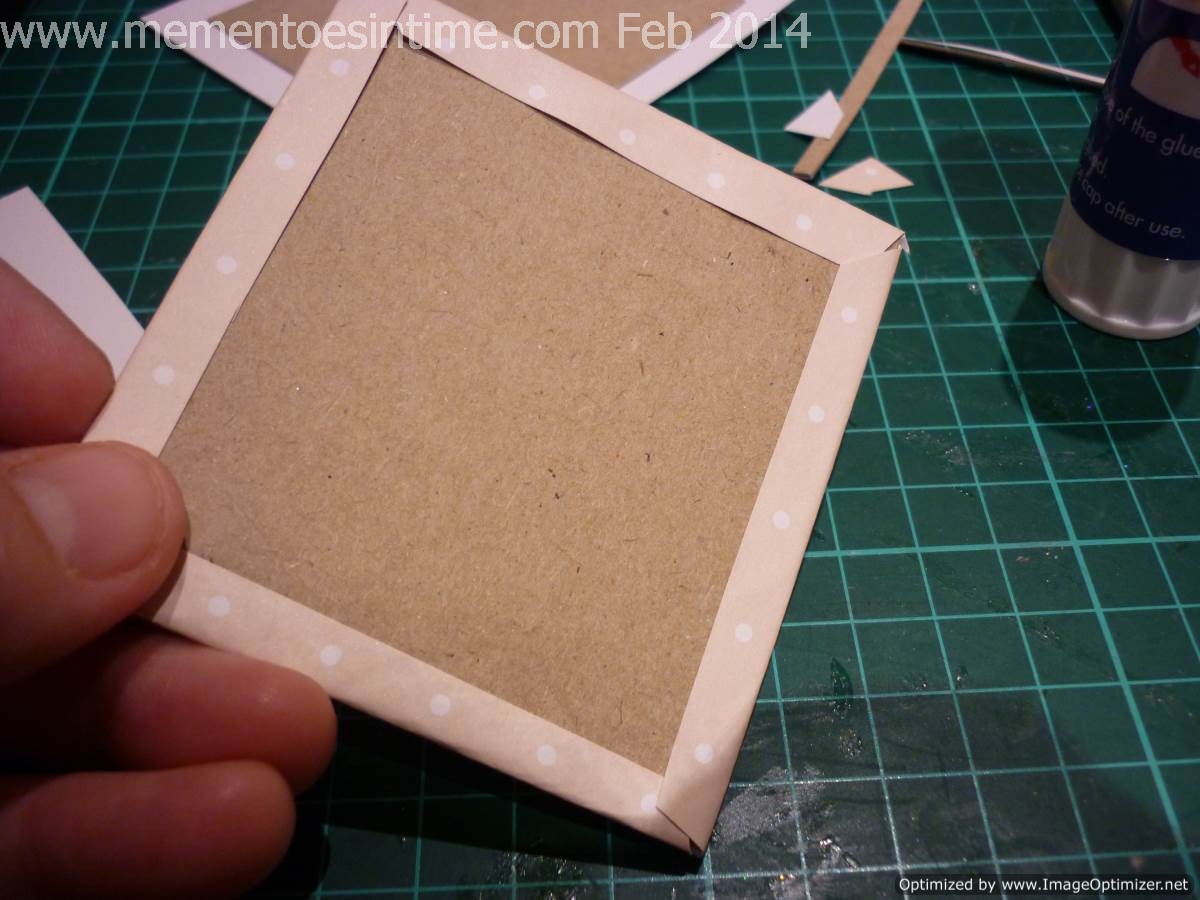 Next, you need to lay each of your two strips across each other to form a cross and glue then add your covered chipboard squares, one to each side and one as the base.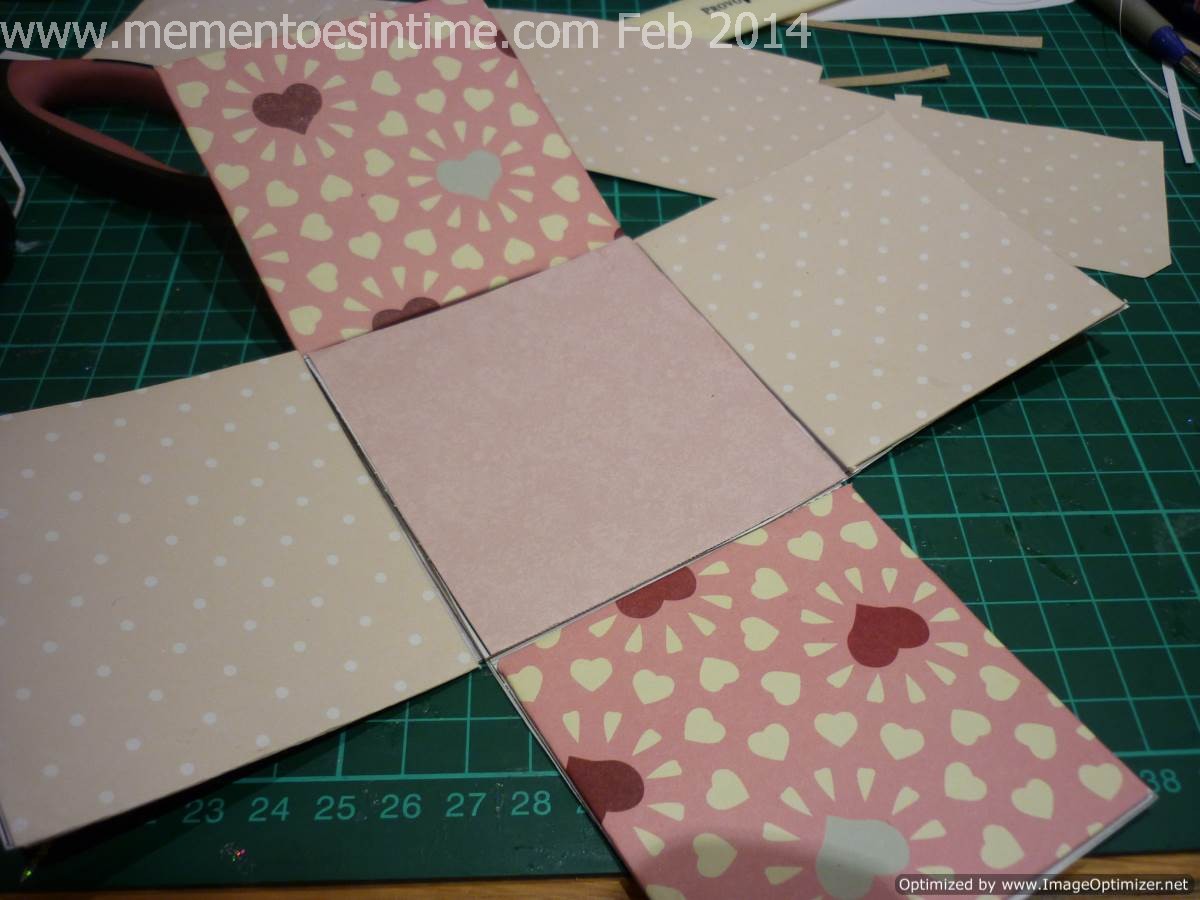 Make sure that you leave a space at the bottom of each side piece, so that the box can be folded up as shown below. I'm holding the box together here, as an illustration.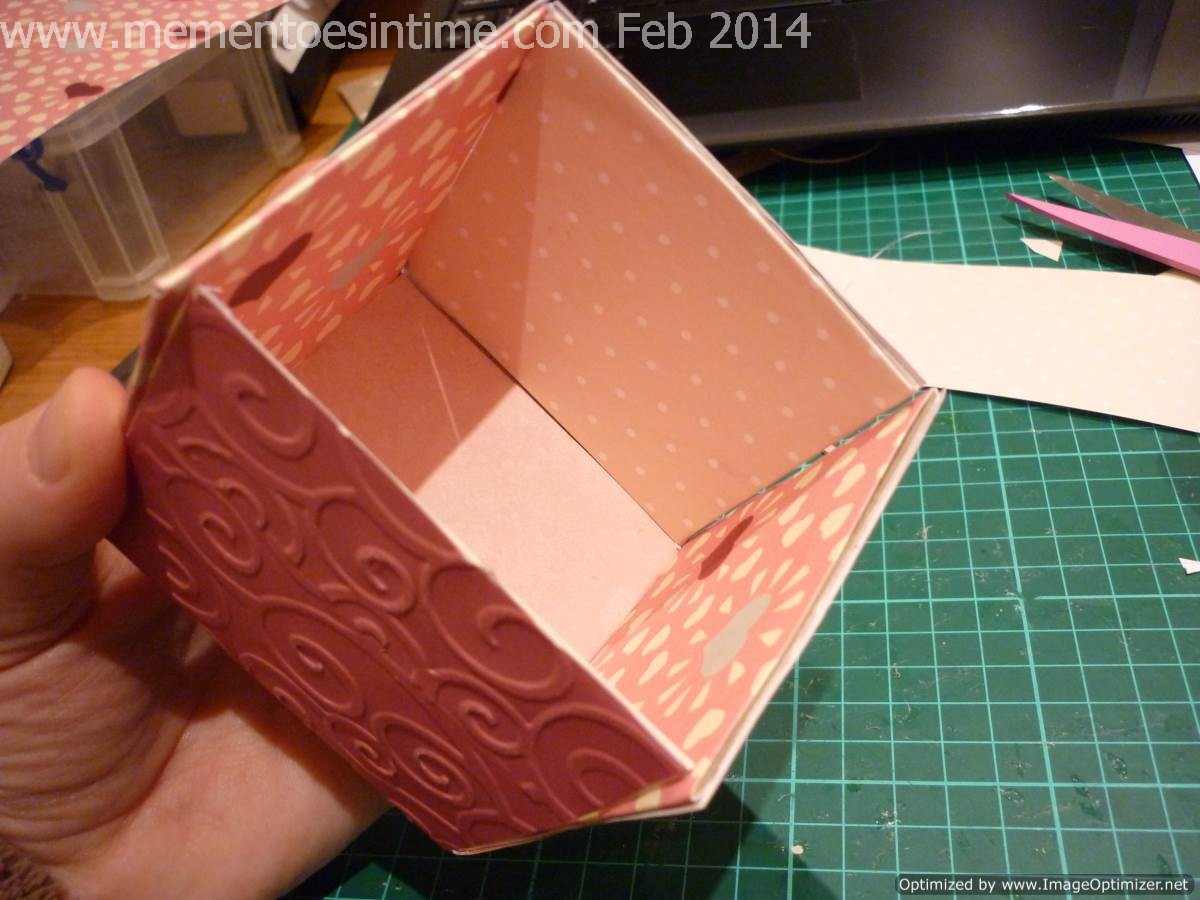 Next, I'm using the sheet with the hearts and base (size 1). Cut and paper the square using chipboard but don't stick this down yet.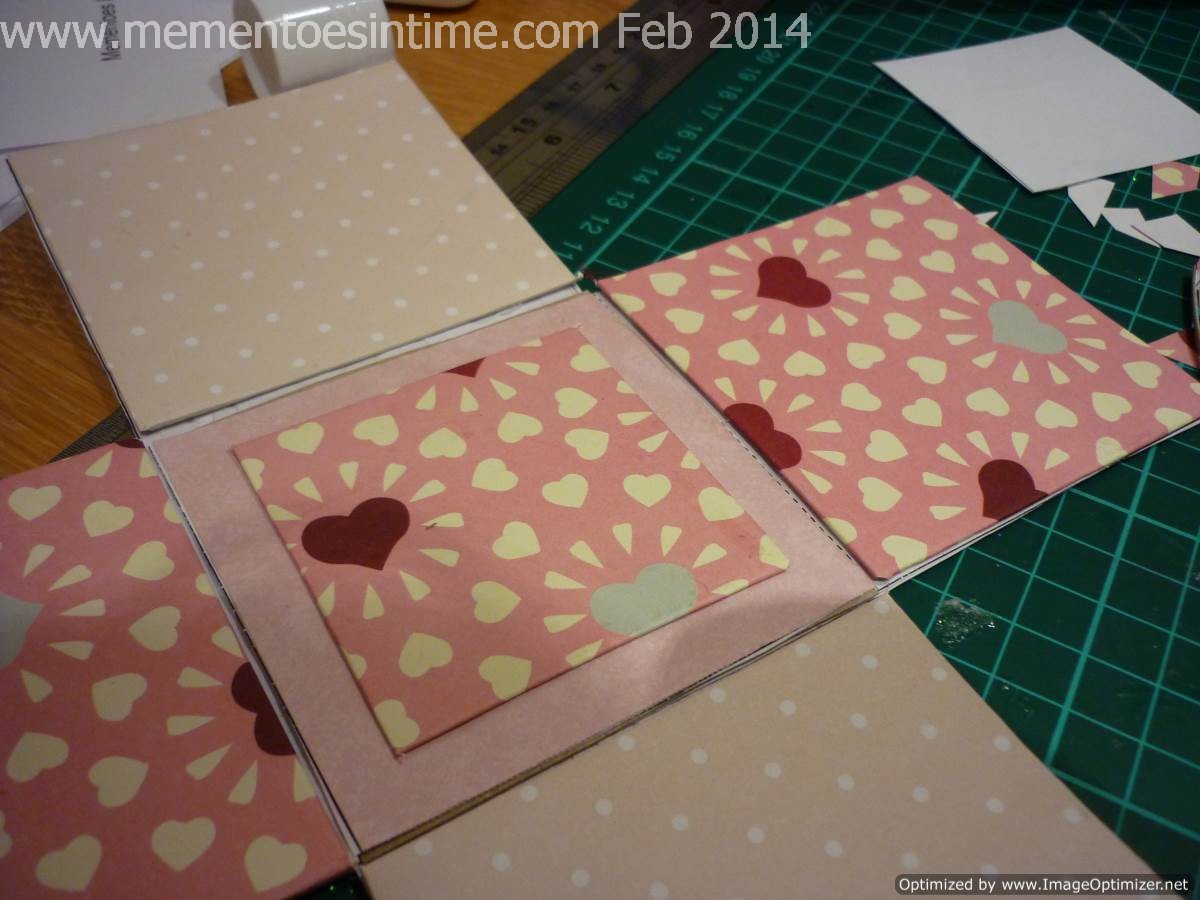 Cut out your hearts from chipboard and paper them both sides. You don't have to use chipboard here, you could use stiff card instead, just as long as they are able to stand up.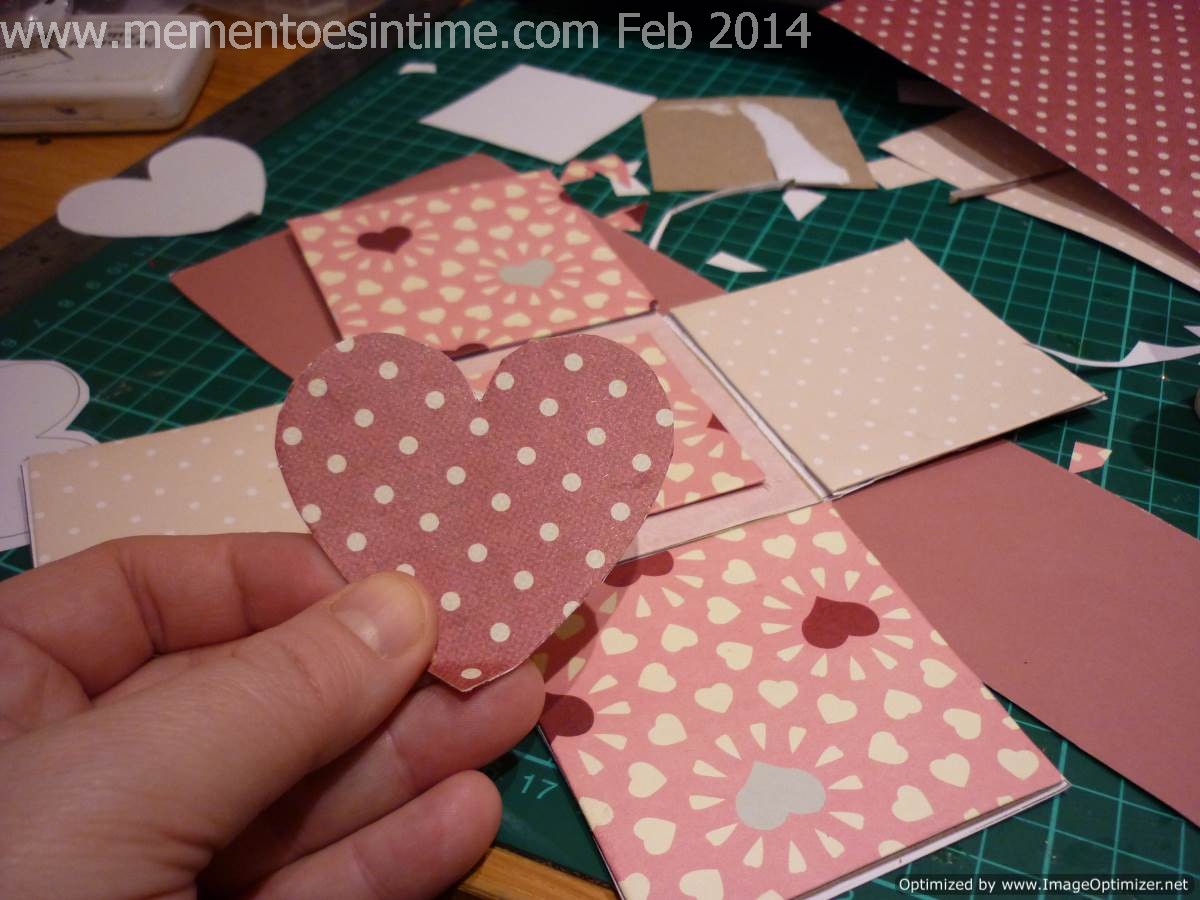 Score along the bottom of the hearts as shown on the template and fix them underneath the middle square, one on each side of the square. Then fix the square to the box base.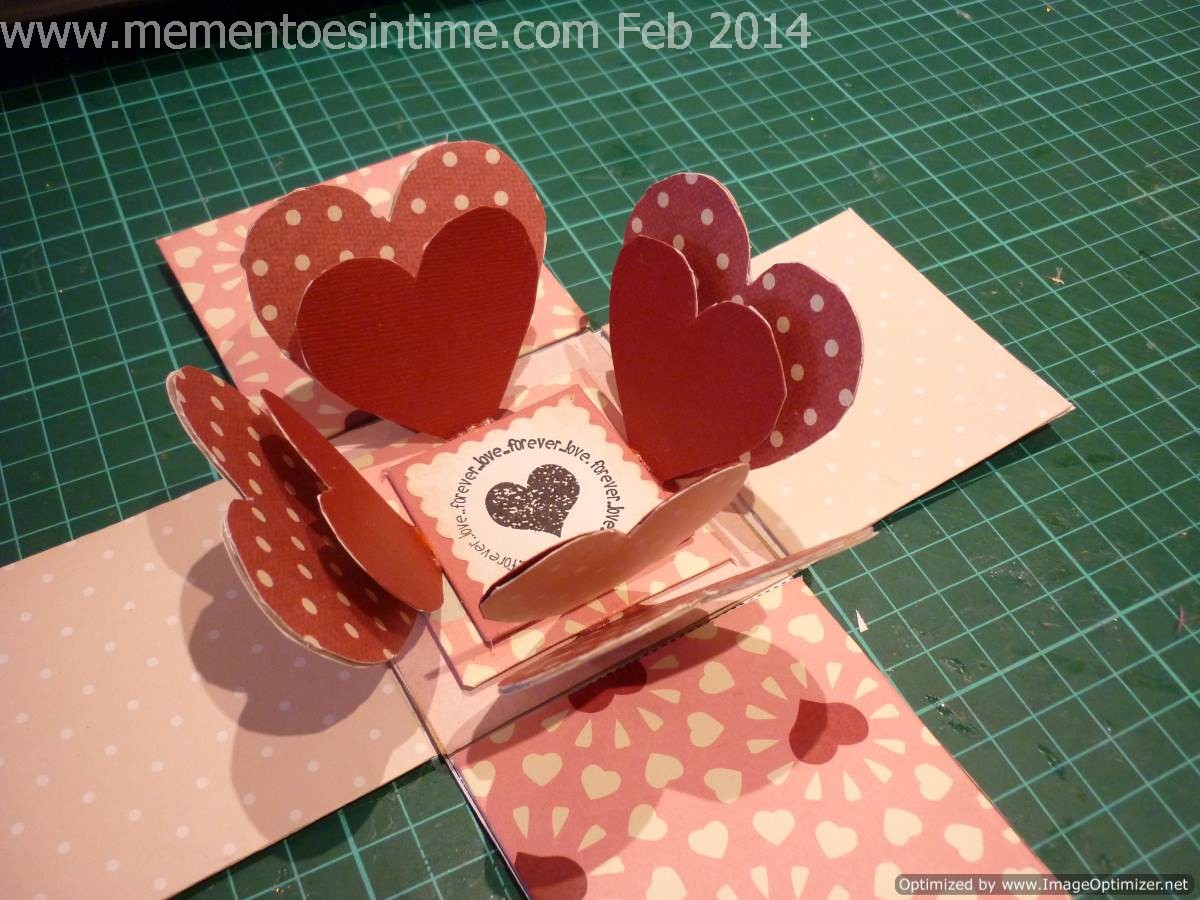 There is a second set of hearts and base square (size 2) which you can cut from card and add a second layer, as I have done here. I've added a stamped image in the middle, with some distressed inks around the edges.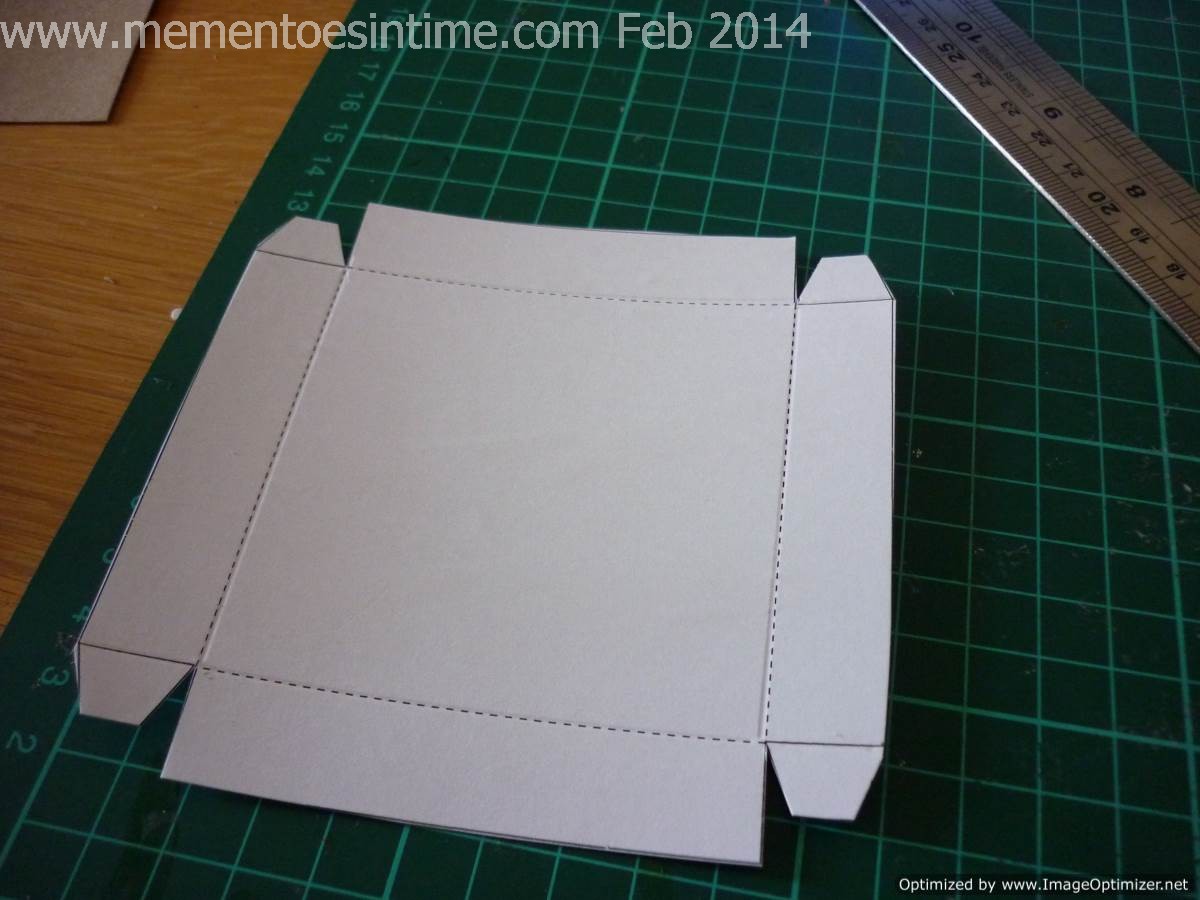 Now you can make the box lid. Use the template printed onto card. Glue it to the reverse of the paper you want to use as before, score and fold to form the lid.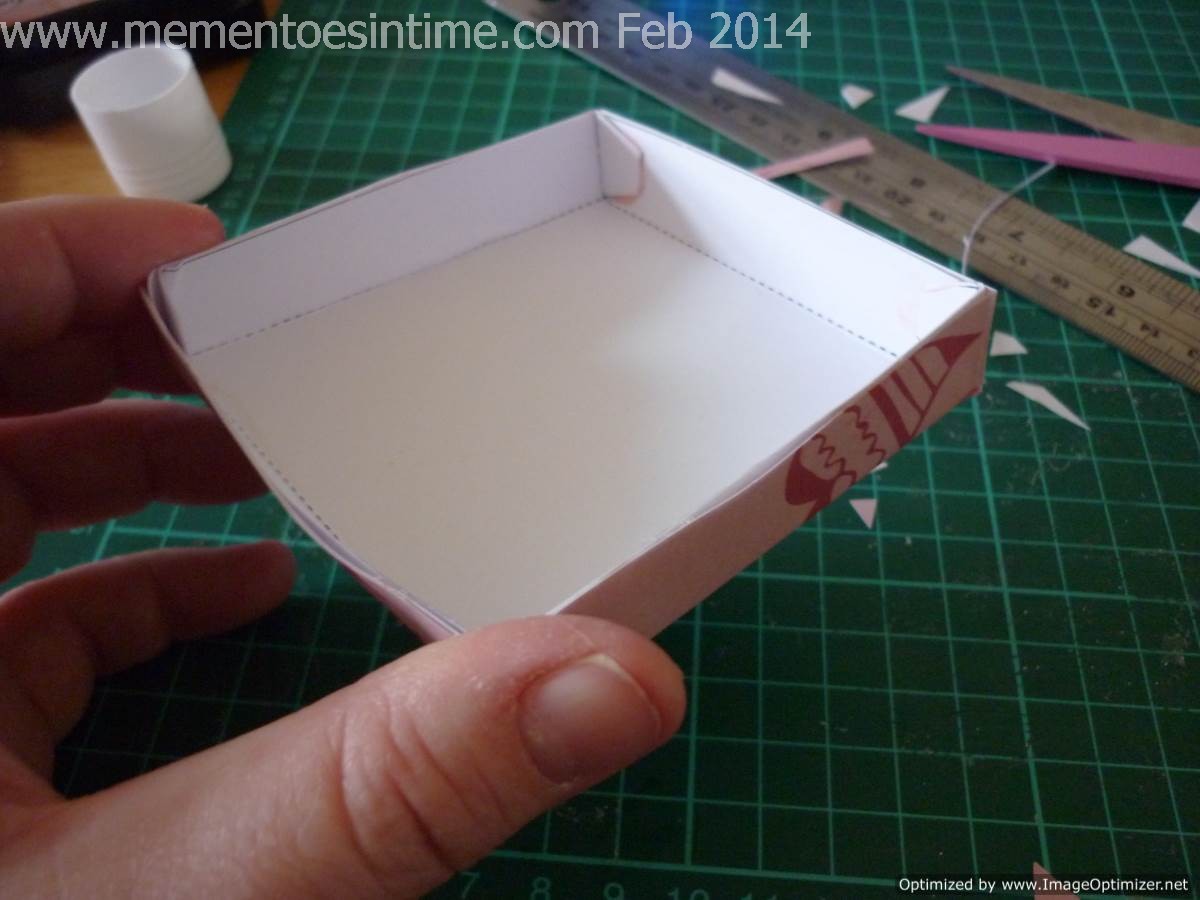 Now you can put your box together and decorate the lid. There are some extra hearts in various sizes that you can layer up as shown. Some ribbon and stick on pearls, completes the box. I've also added some ribbon around the top of the box.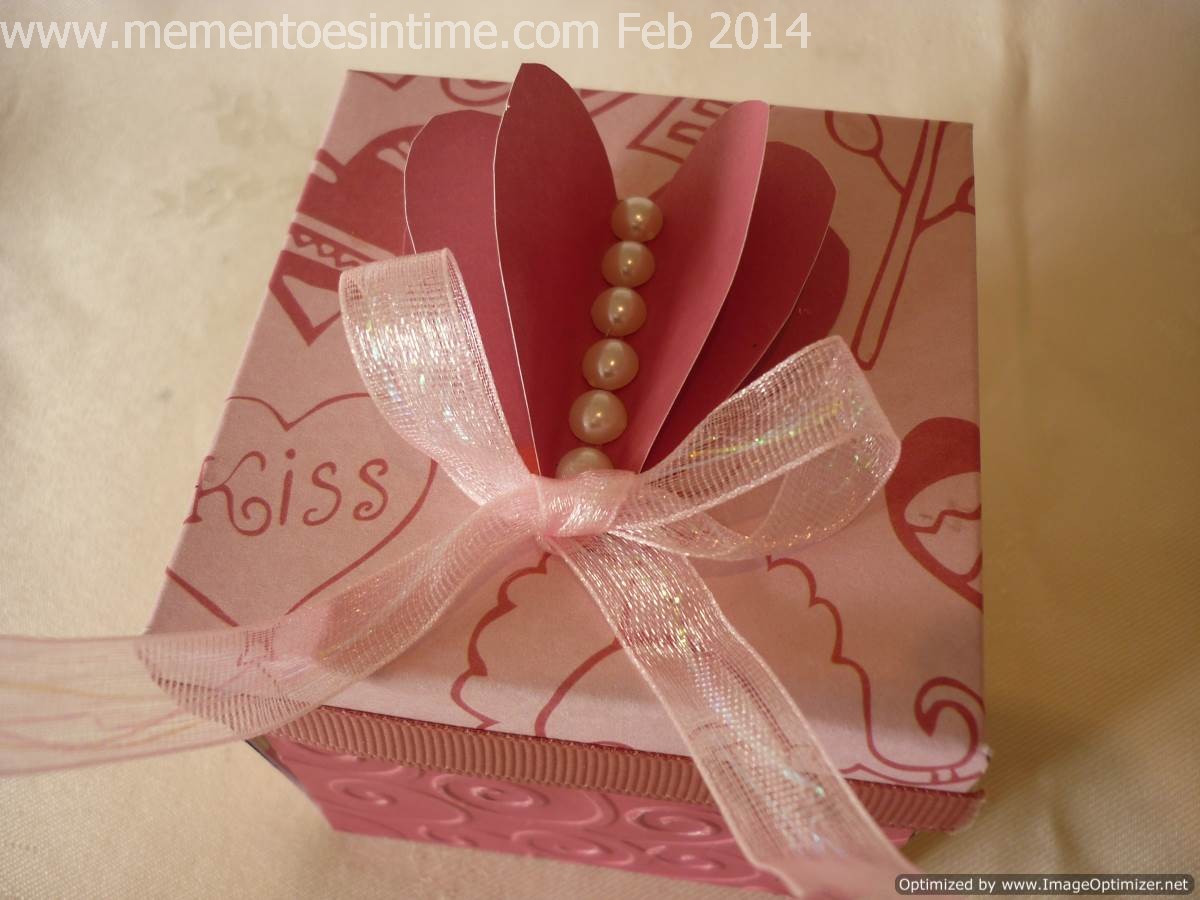 I think this makes a lovely gift box or keepsake to make for someone you care about. This one is for my lovely daughter. Next time, we will make another similar box, using a different colour scheme and a different surprise inside!
PS Please note that all photos are date stamped as 2014, which should be 2015!