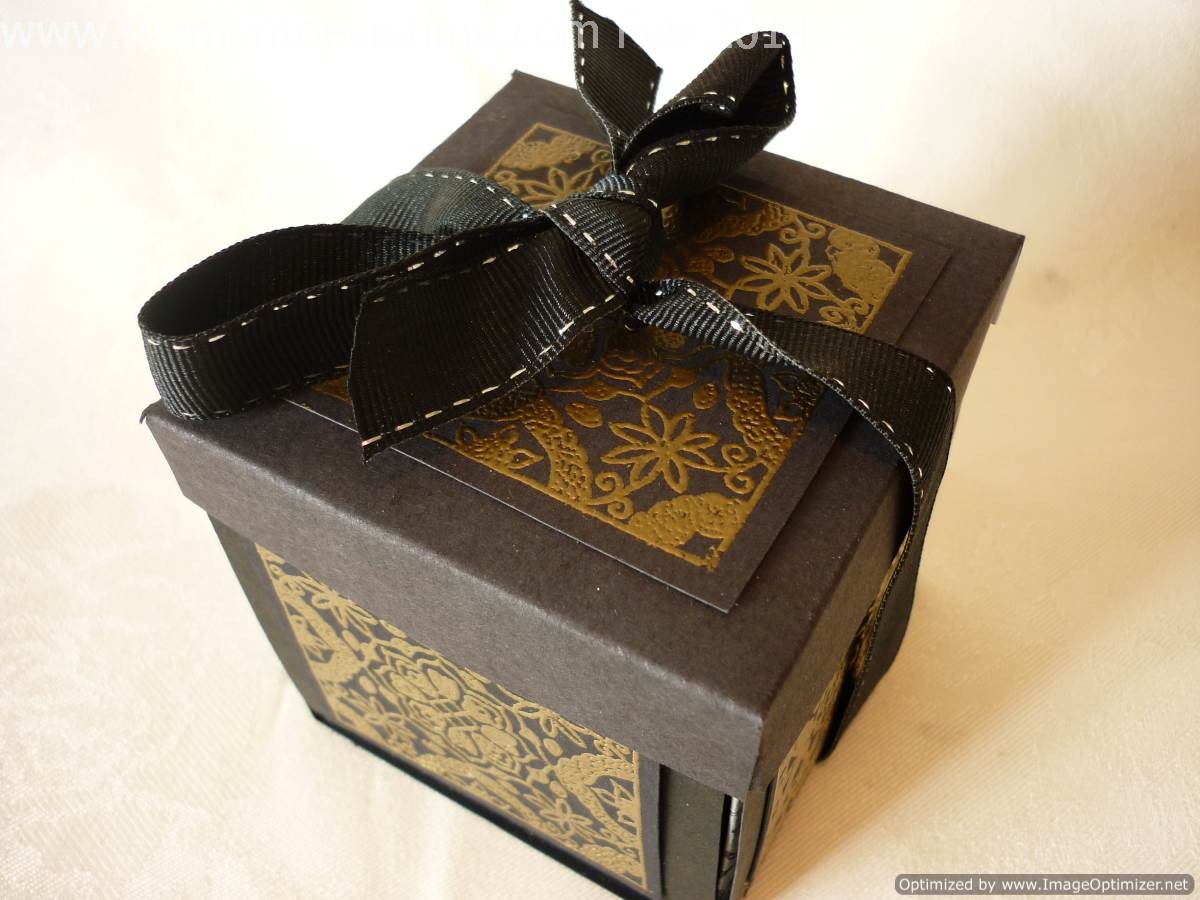 Today, we are featuring another surprise box, based on the Exploding Hearts Box Template. I won't be adding lots of detail, so go back and read the previous post if you want to see how we made this box last time.
I've made my box using a black card. This one is actually a bit less work than the previous box we made and lots of fun to make, so read on if you would like to follow this project.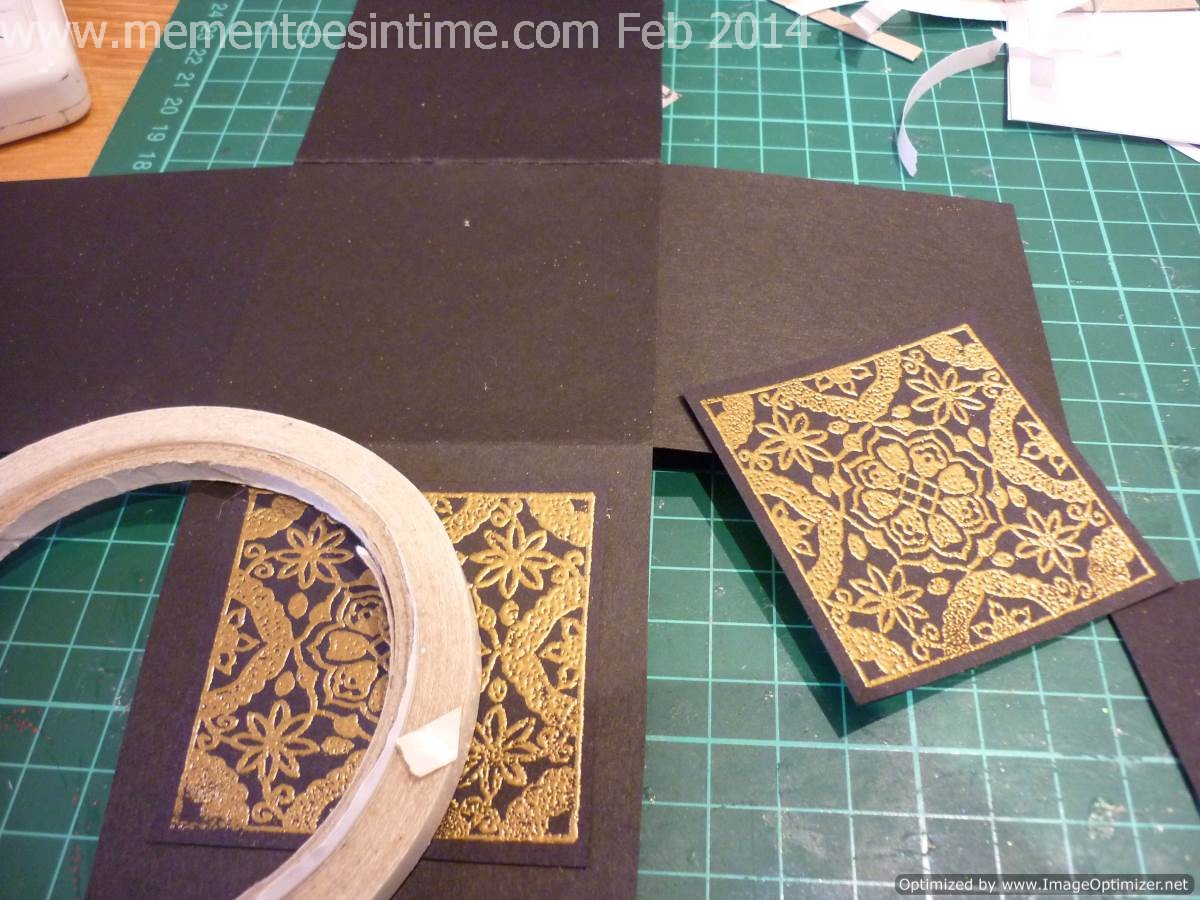 Make the box up as before, crossing the two pieces from the template on top of each other and gluing the bases together. I've decided to add some stamped and embossed panels on my box this time. I don't know about you but I have a big cupboard full of stamps that never get used, so it was great to be able to find a use for this lovely patterned stamp. Actually, I picked it up from a discount store, so it was a good find and is the perfect size for my box.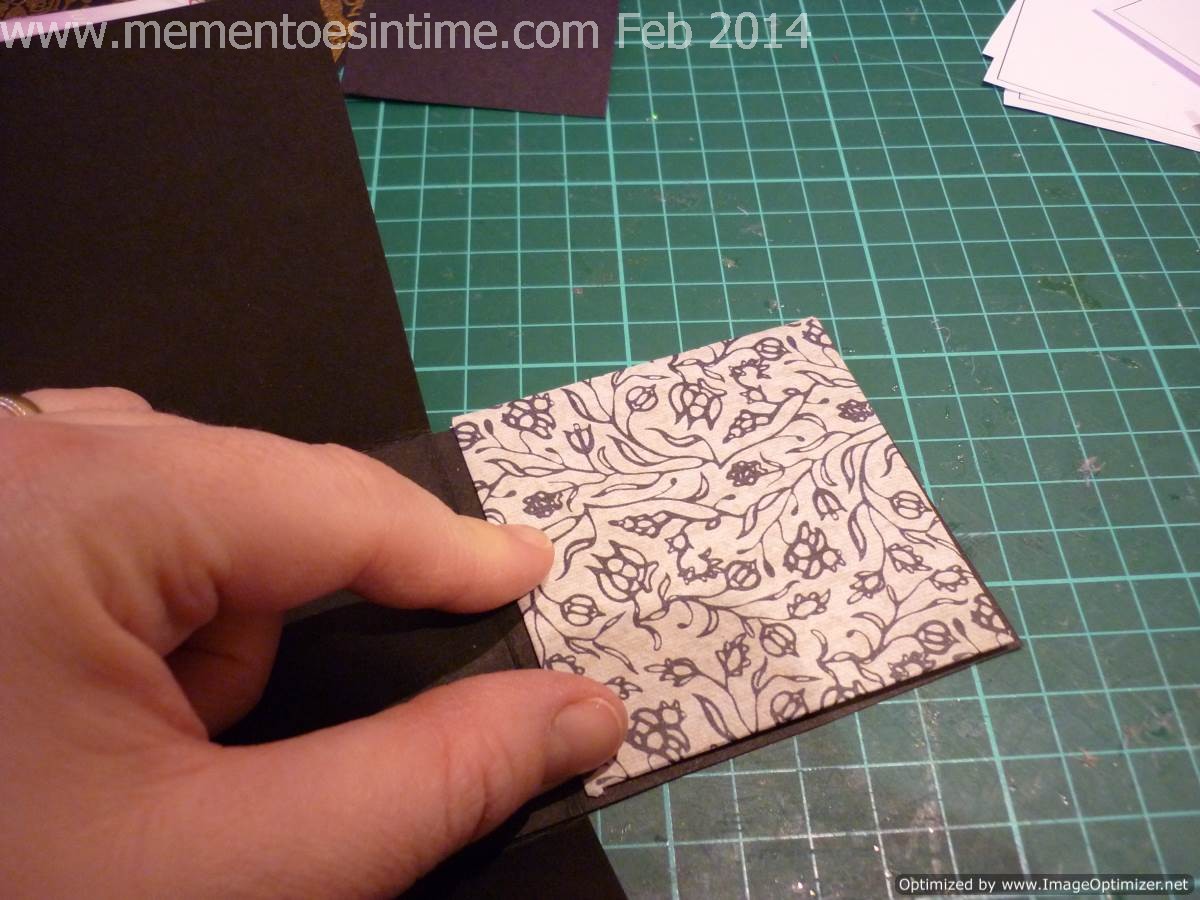 I've cut and covered my chipboard squares, just like the previous project post. This paper was from a 6 x 6  V&A collection, is very stylish and works well with the black card.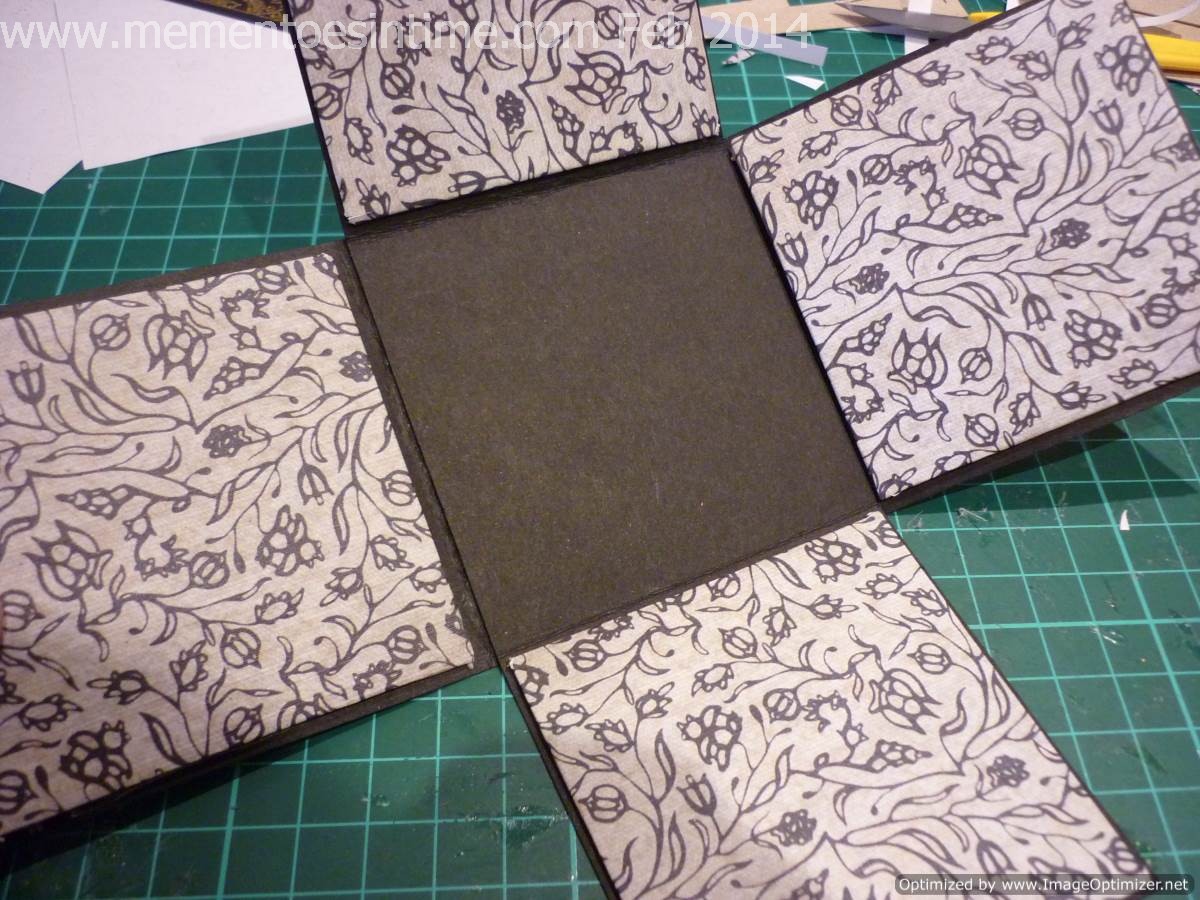 Here is the box with each panel in place. I've left the base black here, as I want it to stand out against the papers.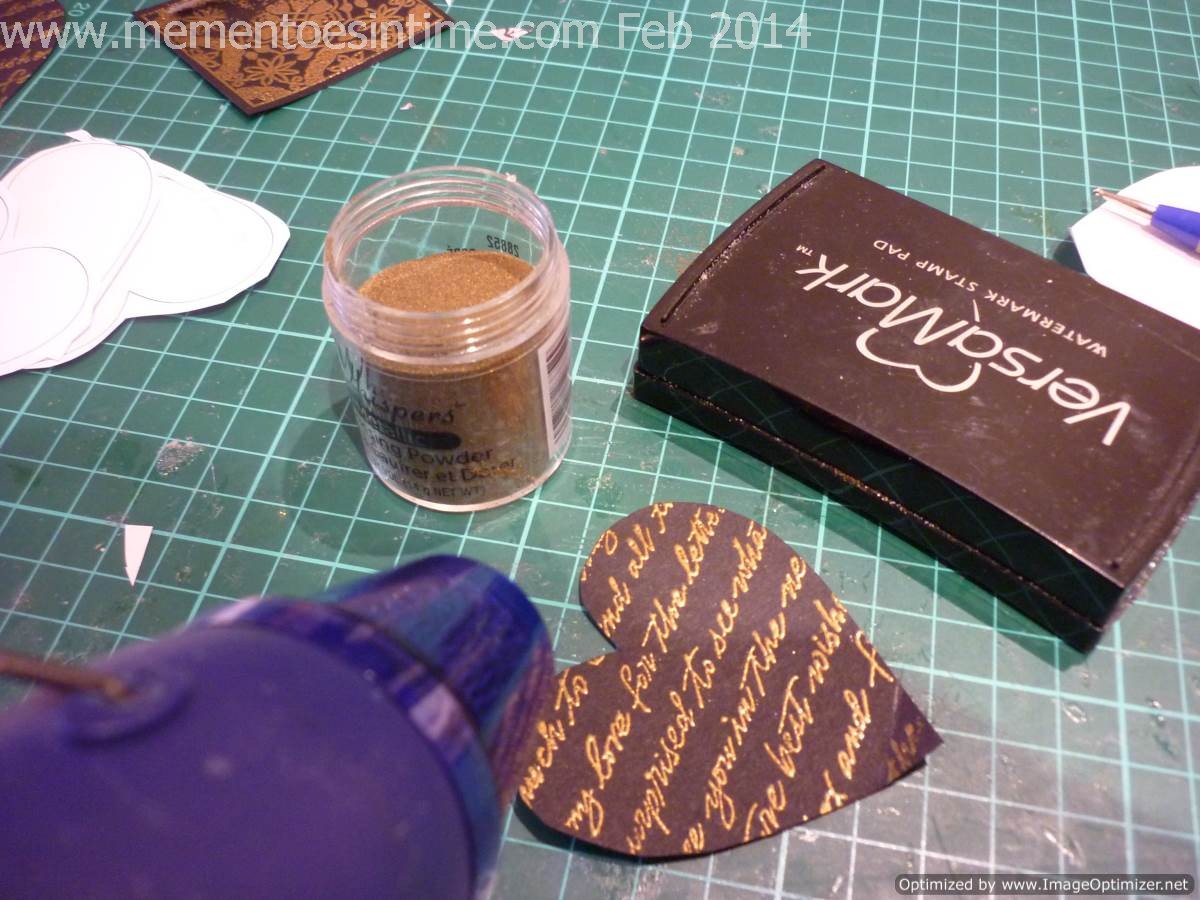 Next cut the hearts from black card. Use a good stiff card, rather than chipboard and then stamp and heat emboss with gold embossing powder. I've used a nice script stamp here with some appropriate wording.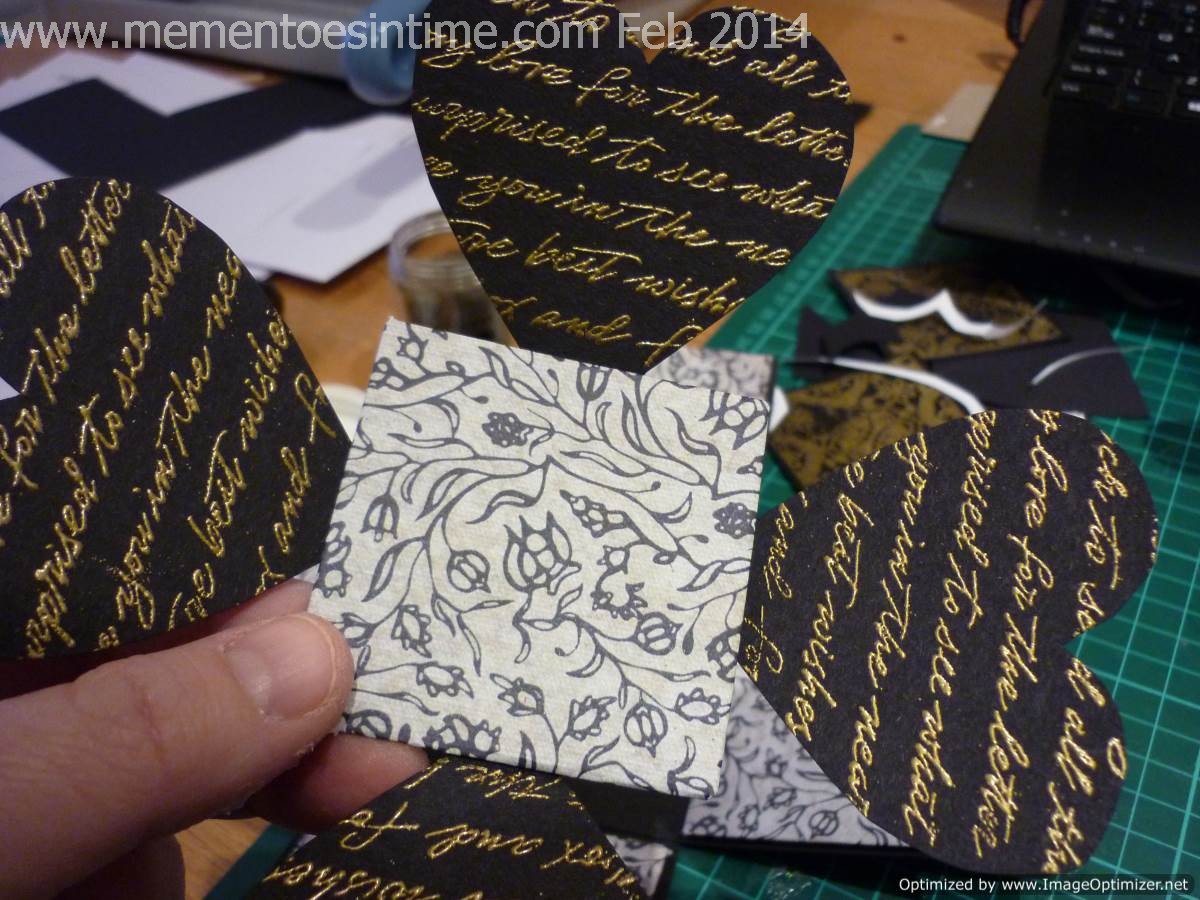 Fix the hearts under the middle square, which you cut from chipboard from the template and cover in the same way as the previous panels.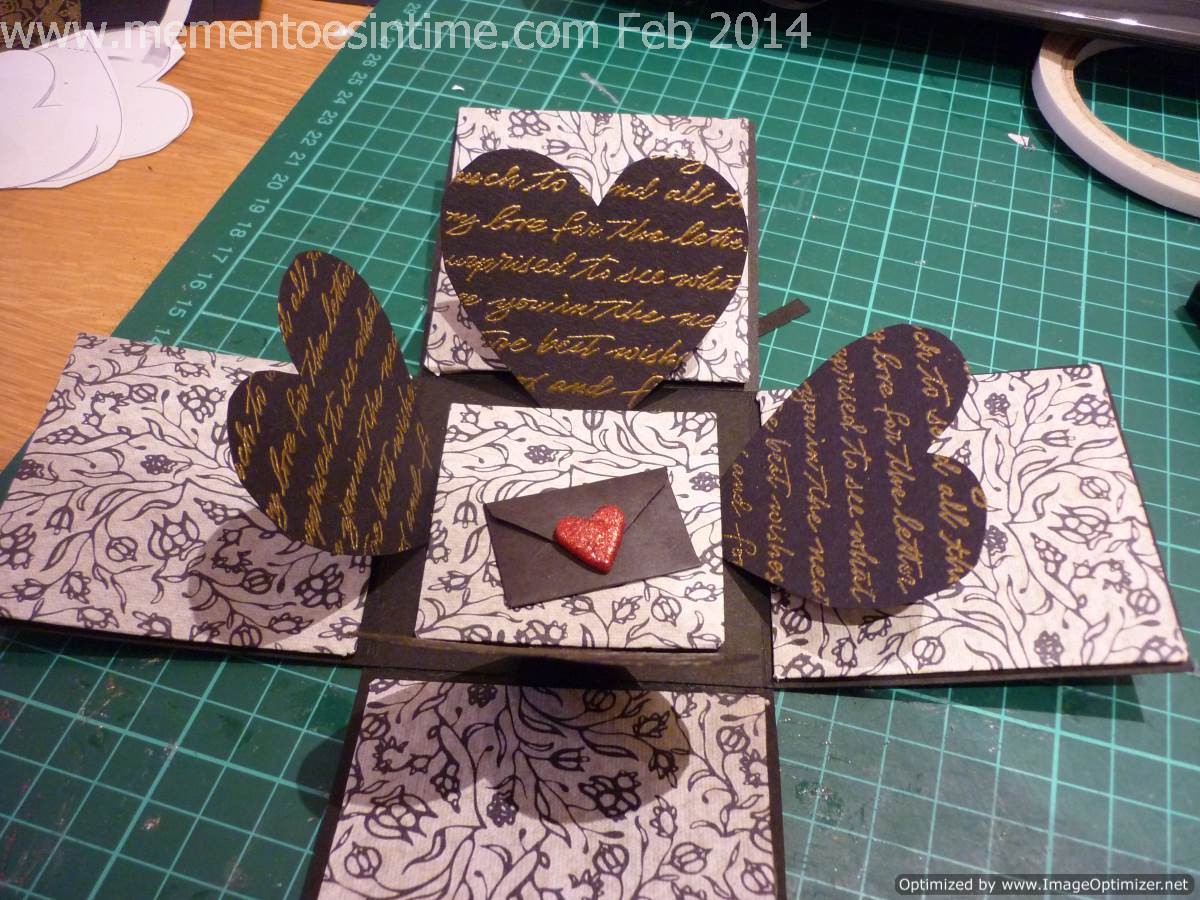 Add a mini envelope with a hidden message and seal with a heart sticker or polymer clay heart as I have done here. This box has only one layer of hearts, that makes it much quicker to make.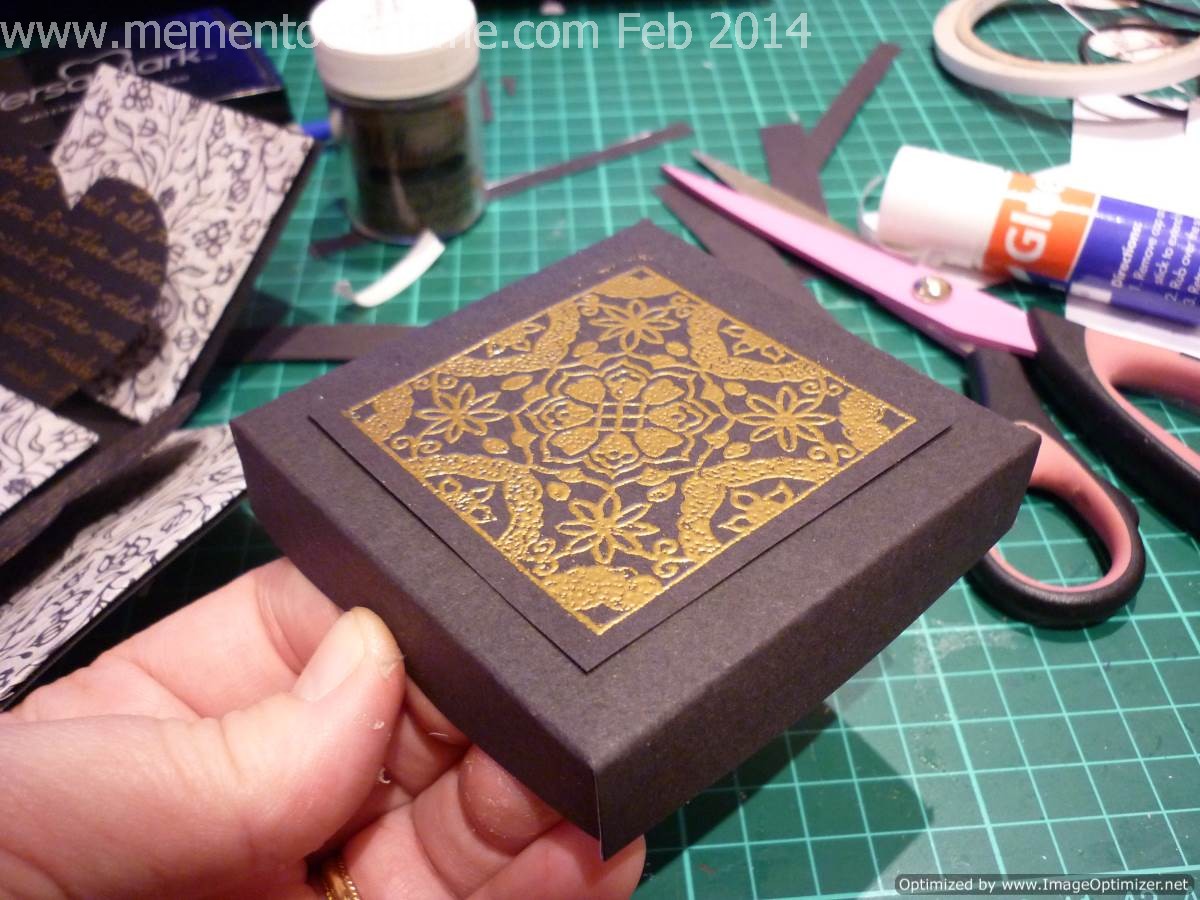 I've made the lid, with a matching stamped panel.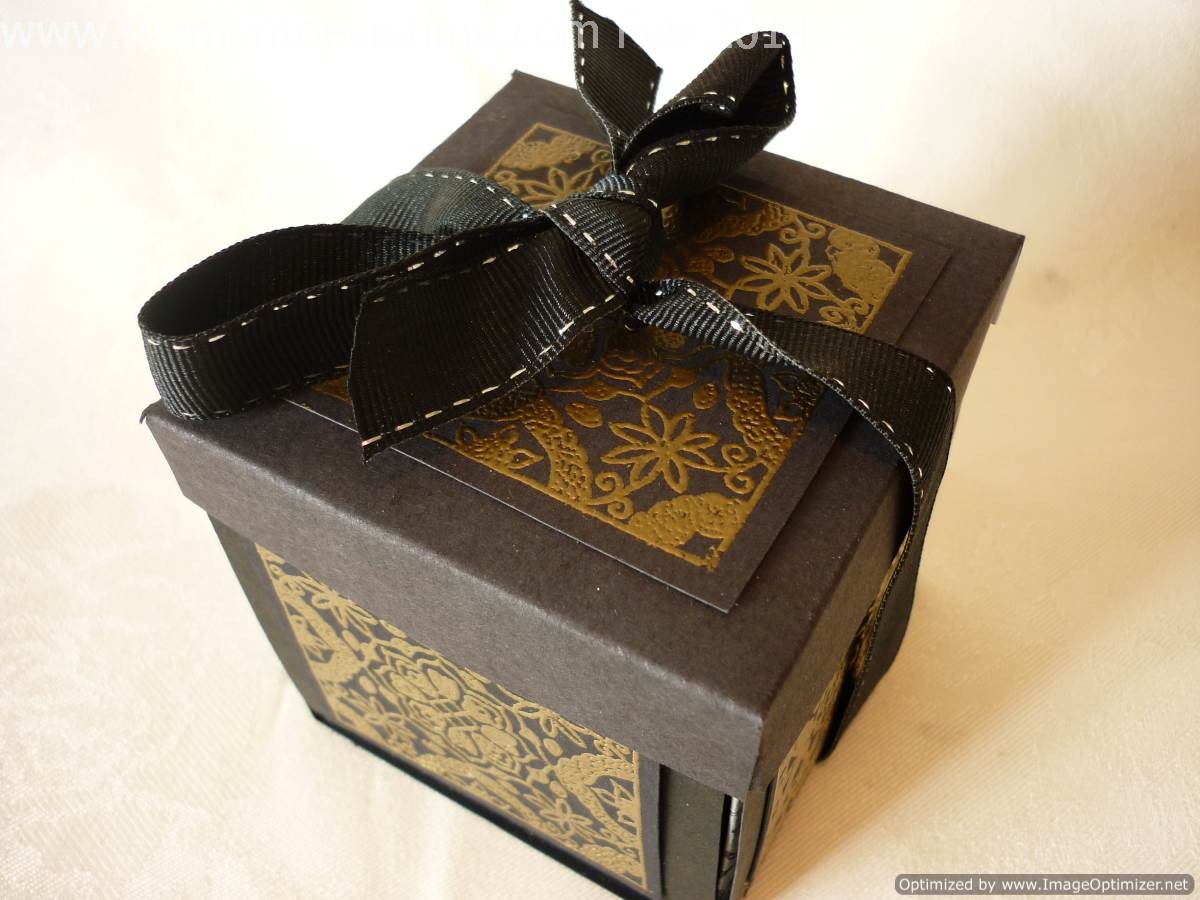 Tie up the box with some ribbon, so it will fall open when the ribbon is untied. I hope you have enjoyed today's project. If you would like to follow our blog, then please stop by again soon!
PS Please note that all photos labelled as 2014 should be labelled 2015!