| | |
| --- | --- |
| Posted on February 5, 2015 at 9:50 AM | |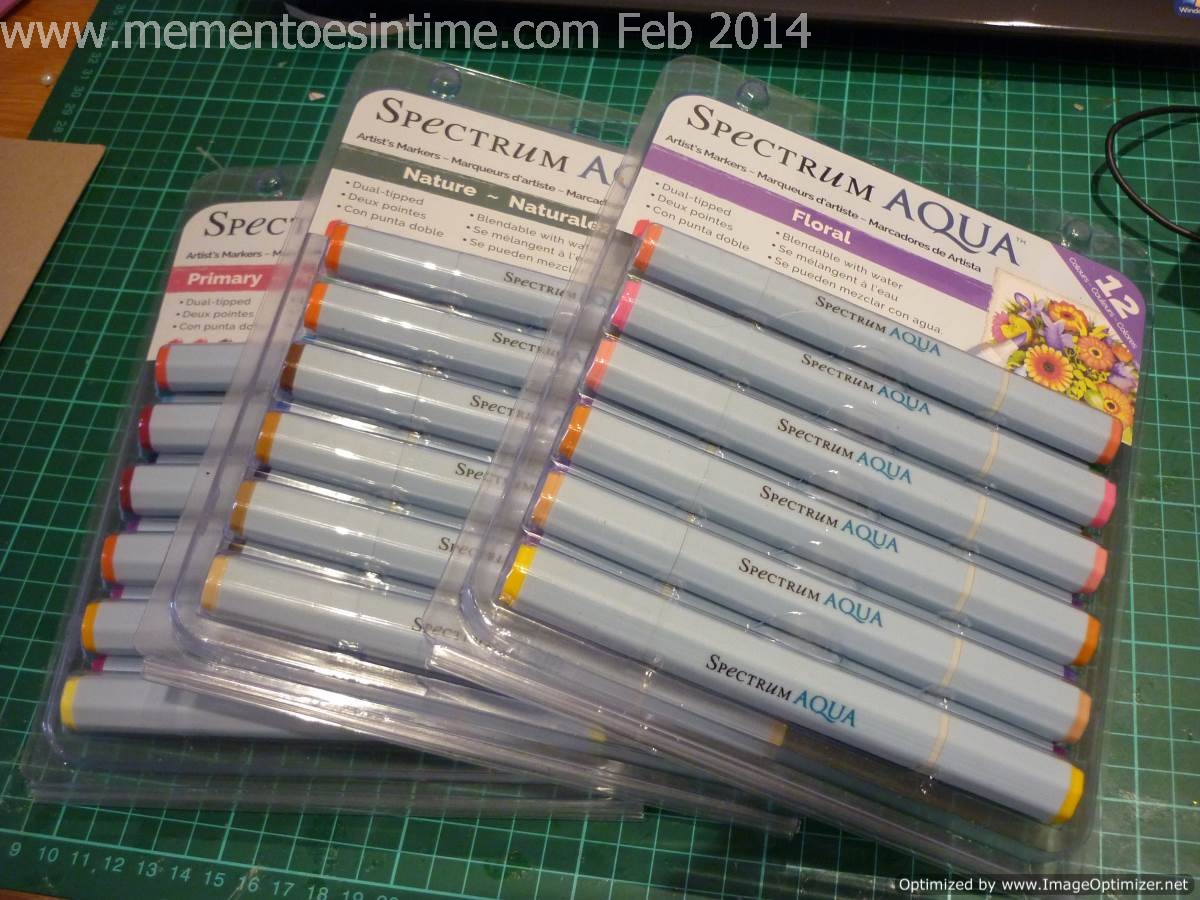 Very exciting, my Spectrum Aqua Pens have arrived at last! Still missing one pack but this should be enough to get on with for now. These pens are new out and everybody wants them. They are fantastic for getting a lovely but vibrant watercolour effect but with a pen, instead of messing about with pencils, crayons or paints. I'll be testing these out with our digital images over the next few weeks and posting up the results. I think they will be great!
PS Please note that all photos are date stamped as 2014, which should be 2015!