Well, I did promise another post on the Spectrum Aqua pens, so here is today's ramblings. Actually, I haven't had much time to play around with my crafty things recently but I have forced myself to sit down and do some very quick projects with my new pens.
See how they run!

The intention here was to create a background wash to stamp over the top of but I got distracted by something else, so I will just post the photo of what happened when I simply put a stripe of three colours across a piece of pre-dampened watercolour paper. I was going to continue with this right down the page but as always, I got interested in something else. Anyway, you get the idea! I was pleased with how well the inks run on the damp paper and I am sure you could get some quite interesting effects with this.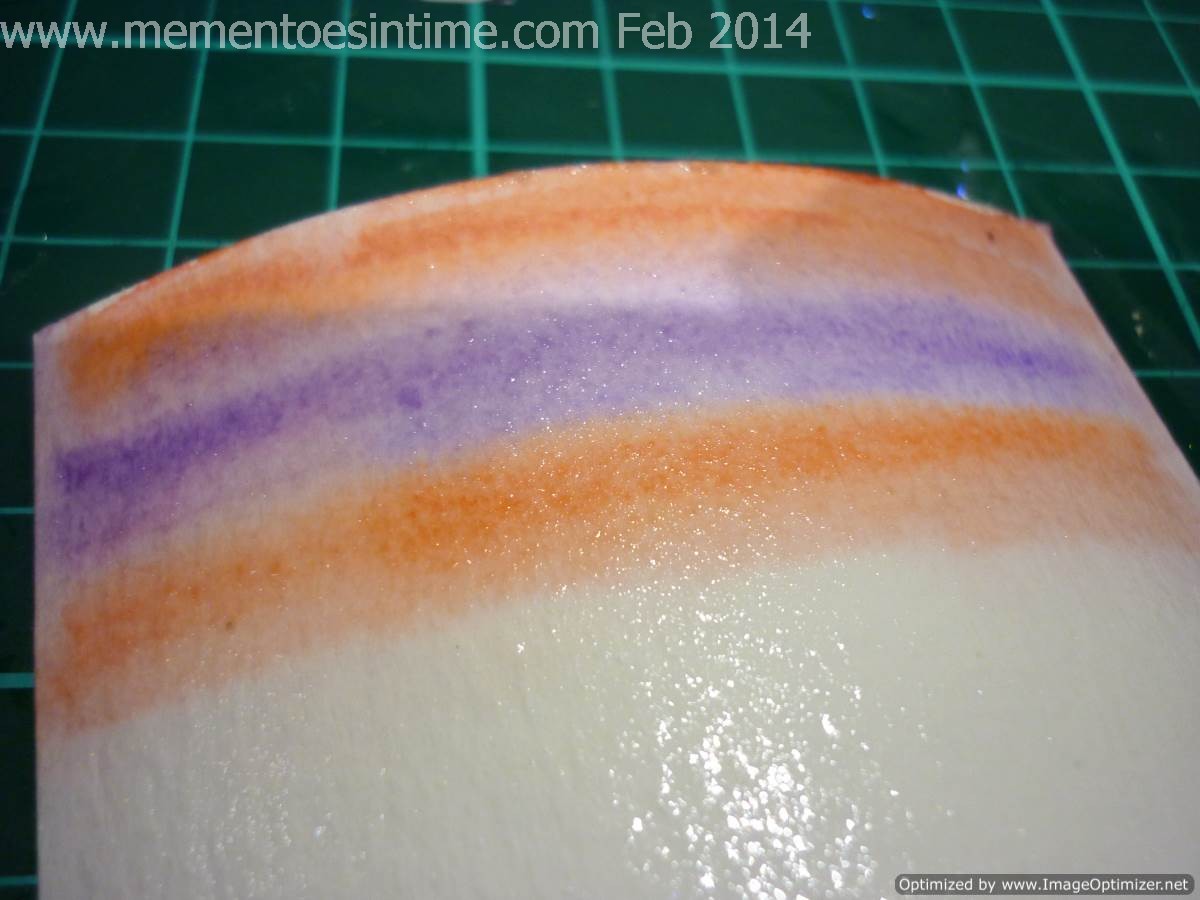 Hard to Resist!

In this next little project, I was going for an emboss resist background. I've arranged some heart stamps on my acrylic block and stamped and heat embossed them in white.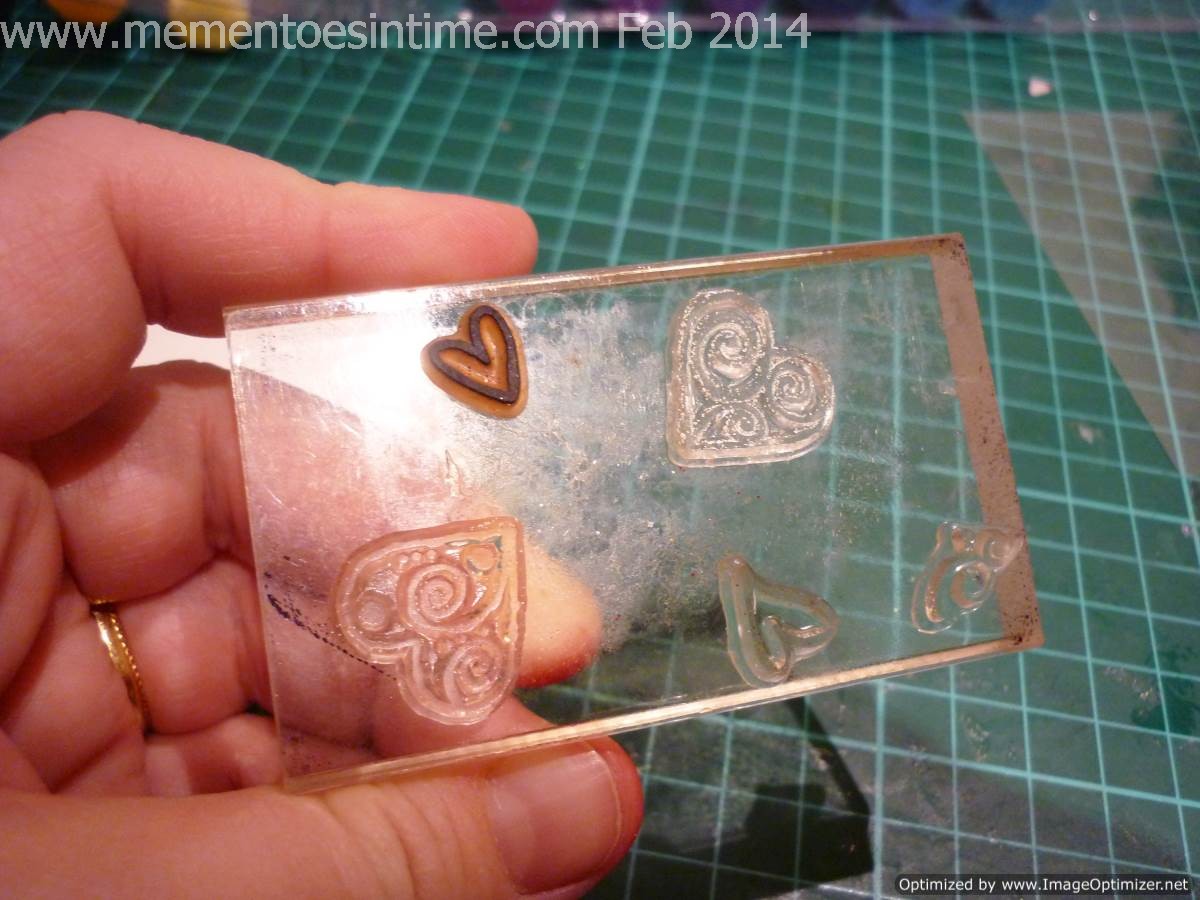 You could use any colour but I wanted to create a batik effect with the colour wash over the top.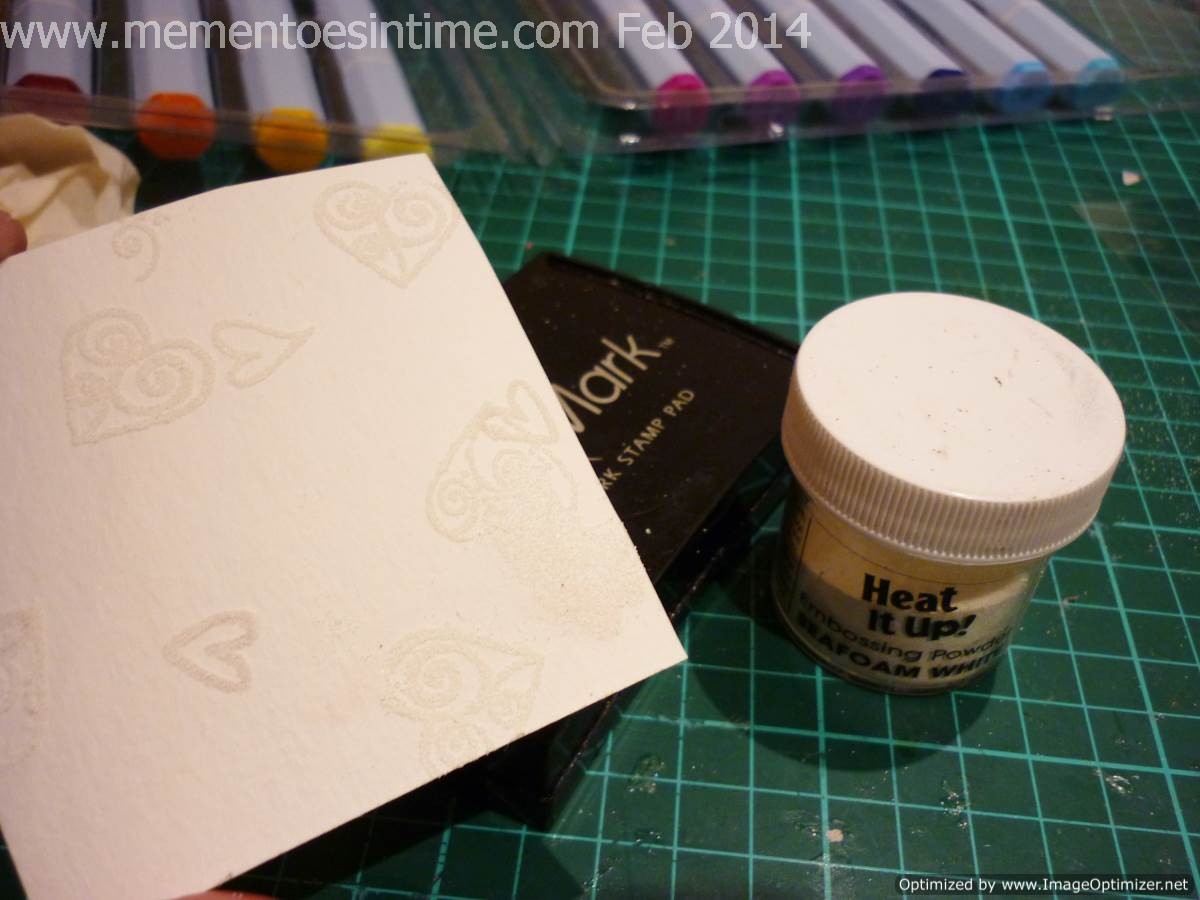 Next, I've chosen a couple of colours from the Primary Collection - Crimson and Scarlet and just scribbled them onto my acrylic block. The pens are pretty wet, so this was easy to do.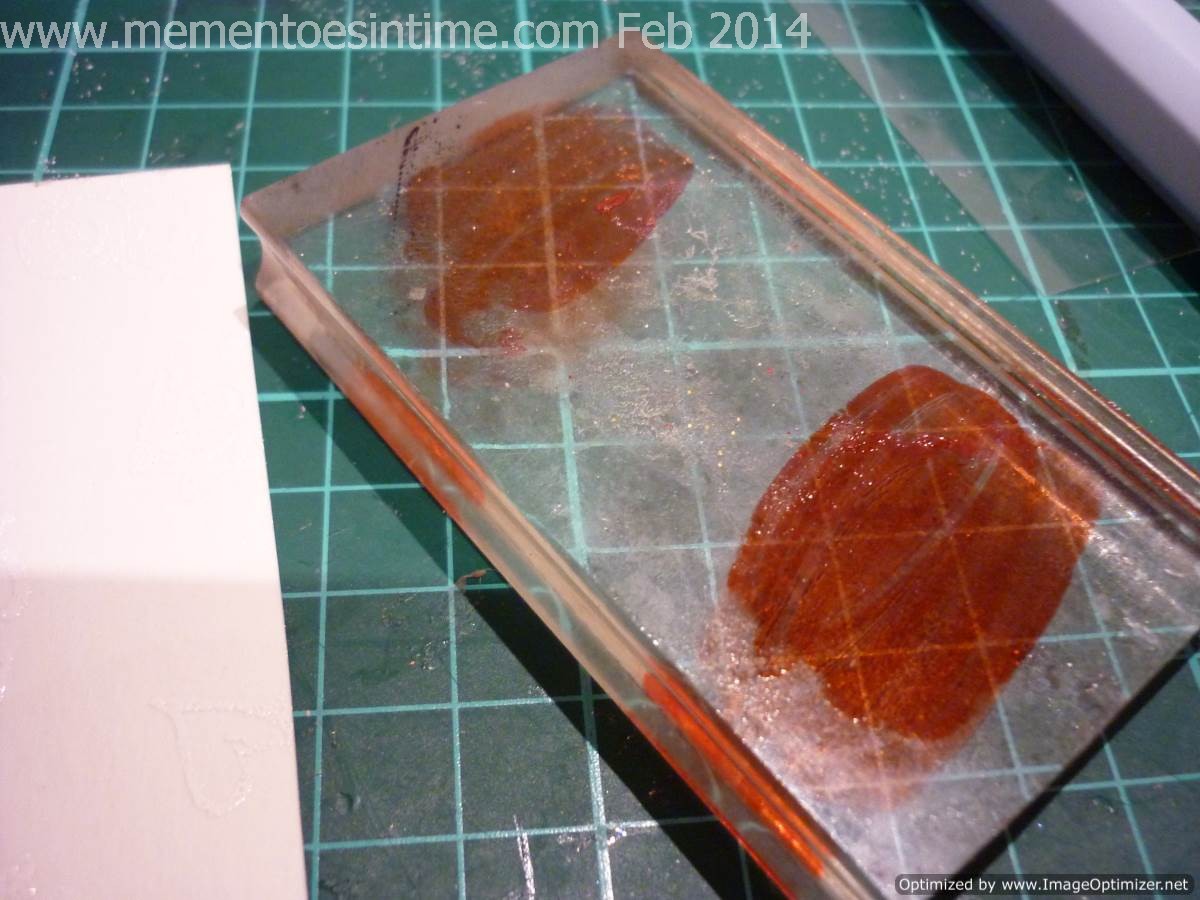 So now, I'm just waterbrushing the inks across the paper. Compared to the previous technique of just applying the ink direct to paper, you get a much more subtle effect here, which was what I wanted. Interestingly enough, the colours mixed together produced a very surpisingly vivid pink, which got brighter when dried, although the photos don't show this at all. A lot of my posts are done at night, so the colours are a bit dim compared to the daylight!
Tip: Experiment with your colours a bit, as you might get something you didn't expect!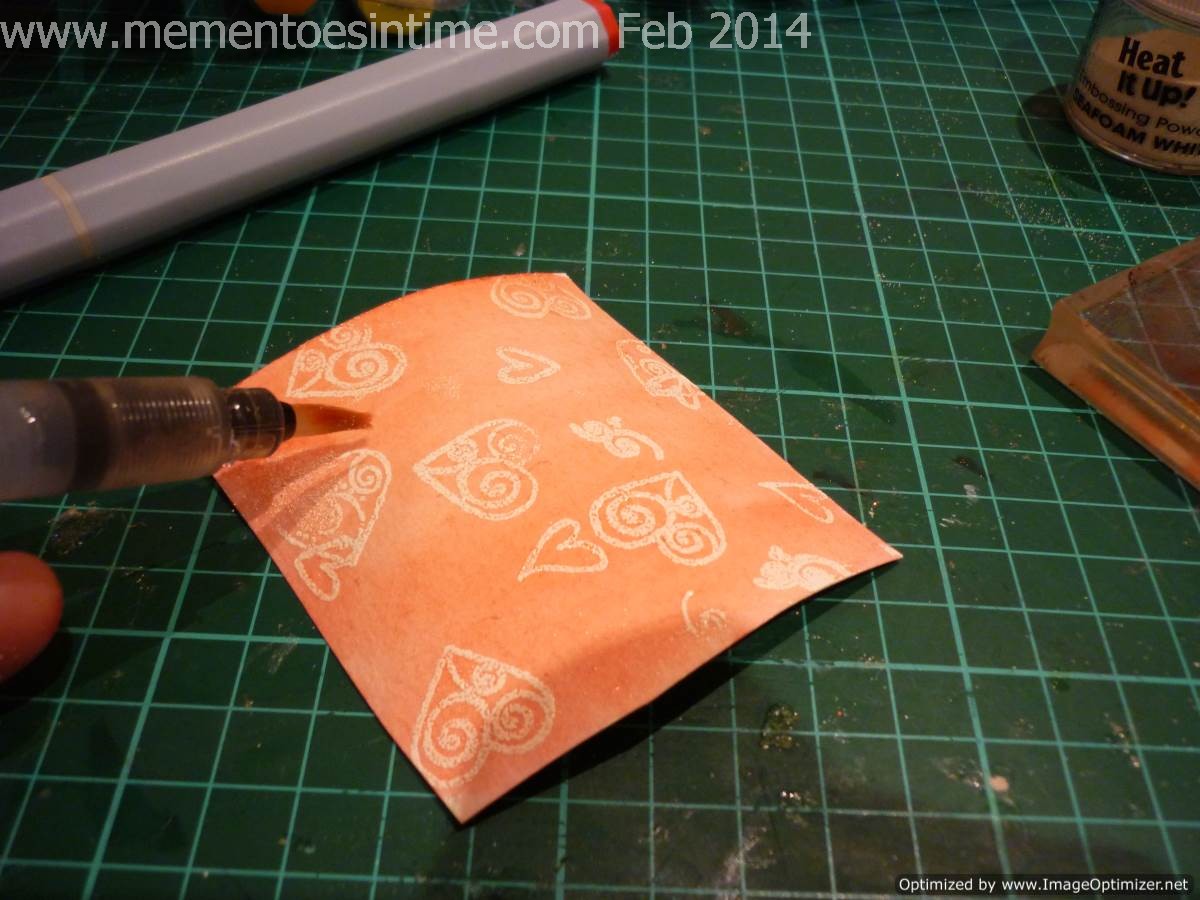 Now on the last post, I did say that I never really use the fine detail nibs, so I have tried extra hard to use them for this blog post. I'm adding some little details with the fine end.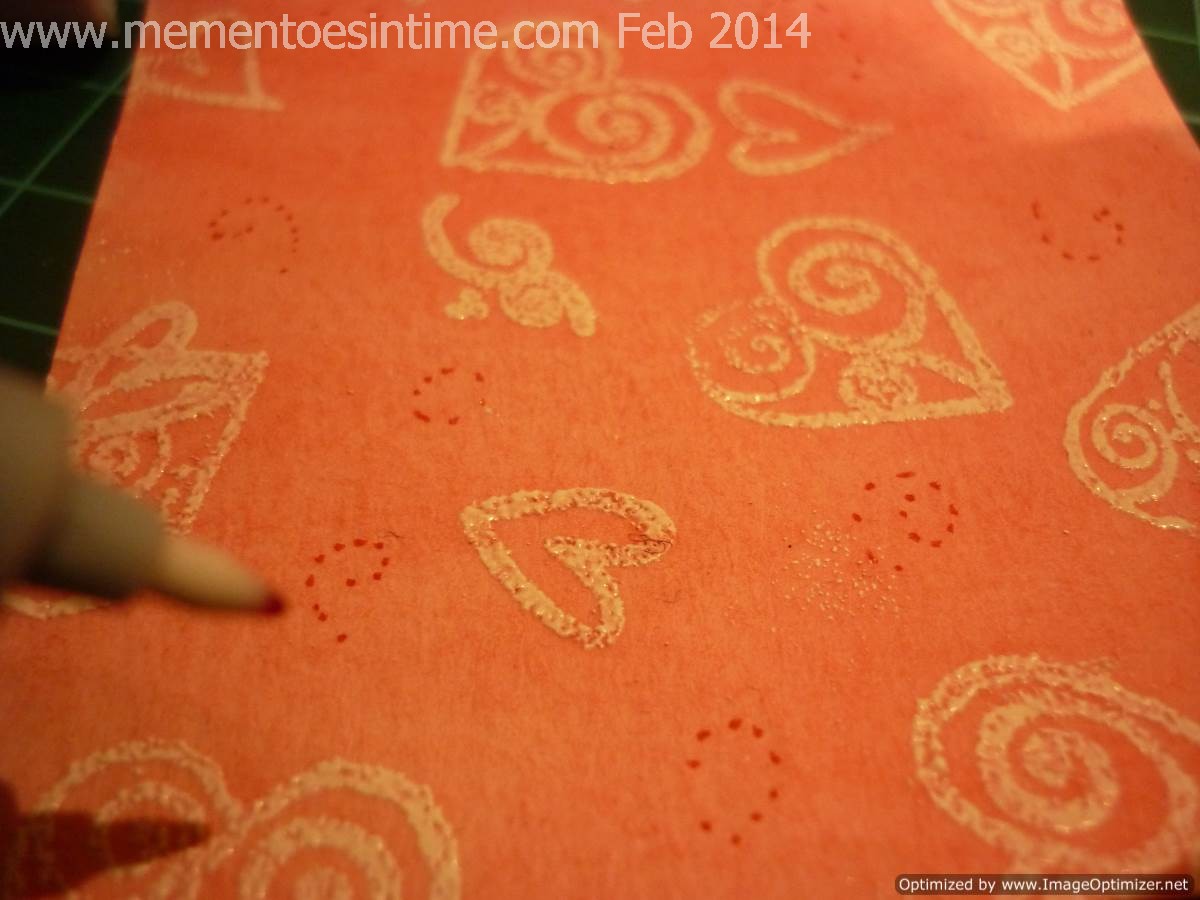 Having finished and dried my background, I decided that it was quite small and so I have just made a tag from a torn piece, mounted onto a black tag with some silver embossed wording and a simple heart embellishment.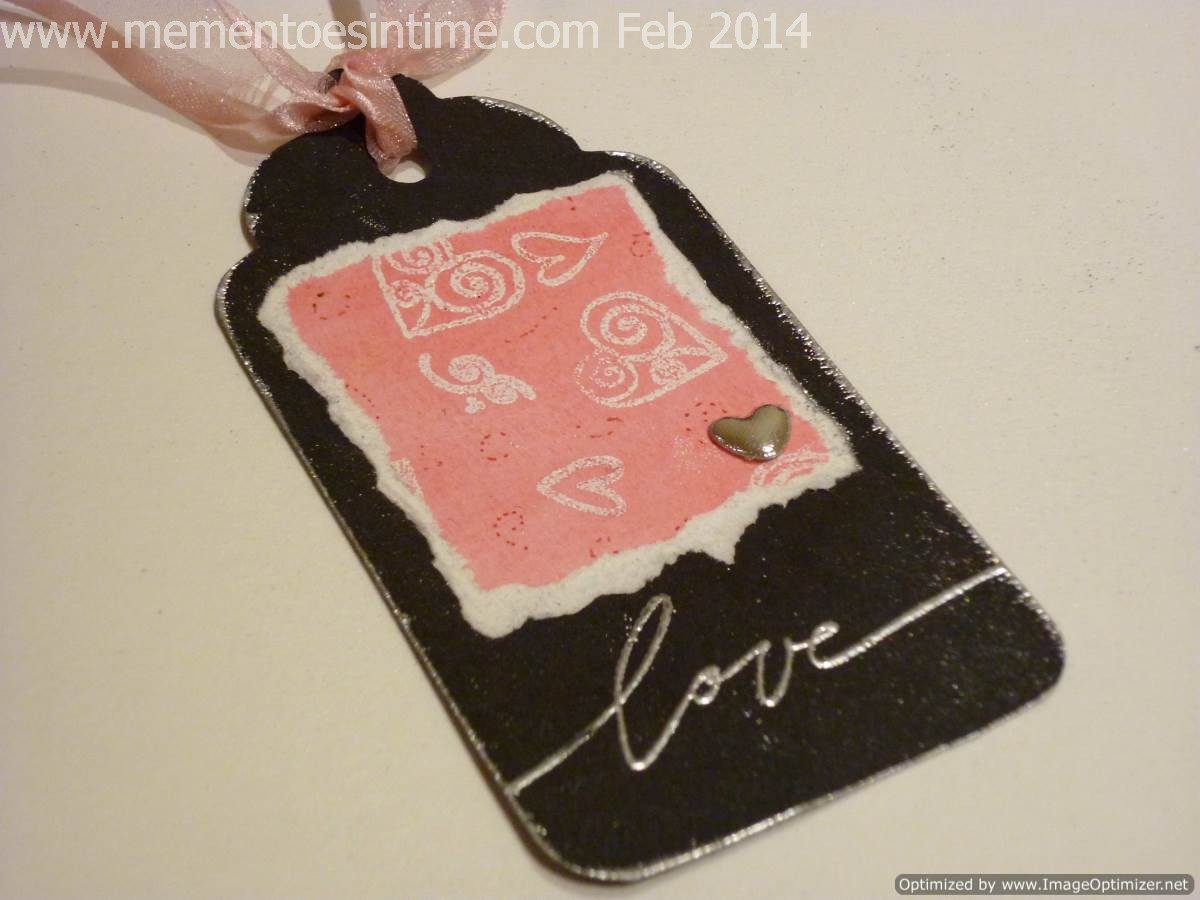 This tag will be used on the bags of heart chocolates I bought the other day. I just need to make sure that the person they are for actually gets them, as I am not good around chocolate!
Join us for Part 3 of this series using the Spectrum Aqua pens. I'll be making another little tag but using the pens slightly differently.

PS Please note that all photos labelled as 2014 should be labelled 2015!