| | |
| --- | --- |
| Posted on March 9, 2015 at 10:30 AM | |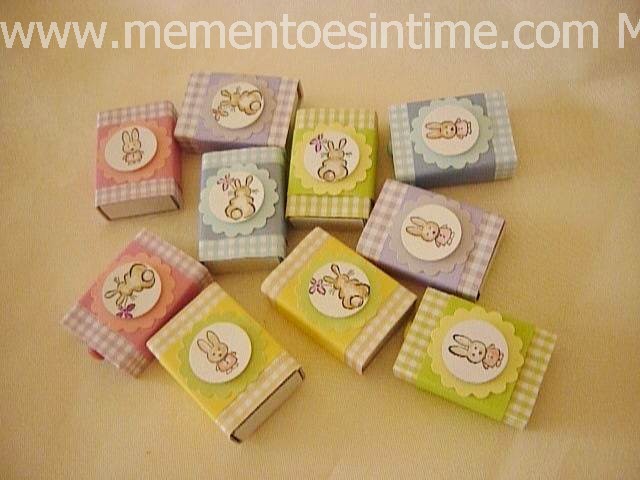 With Easter rapidy approaching, I gave myself a big kick, as things have been getting on top of me a bit recently and the time has flown by! So here is a quick and super cute little project for those of you who have lots of little people to give Easter gifts to.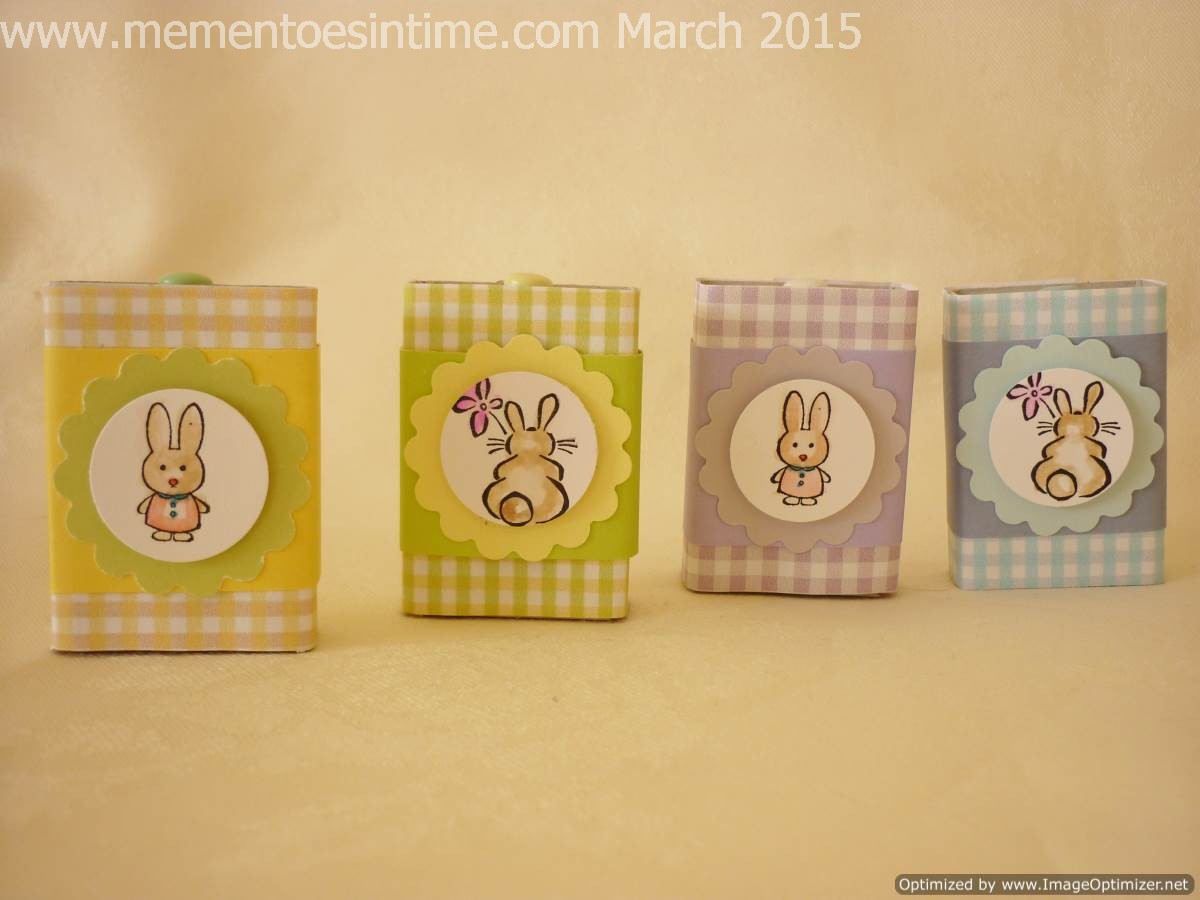 These little decorated matchboxes filled with miniature treats, make a lovely little offering and are quick and fun to make. I have some little Easter rabbit chocolates to put in mine but you could put in some tiny easter eggs too.
Actually I had been working on a template and was going to post that too but events have overtaken me a bit, so I've used some ordinary small matchboxes here and just covered them with odds and scraps with some stamped and coloured Easter images. I will get around to posting a template at some point, I promise, as I can see that this will be a useful one to have, for Christmas, Valentines and other occasions.
This is a great way to use up scrap papers and I had some gingham papers around to use up, so these were perfect. If you want some Easter papers, you can find some on the Member Pages (basket weaves and ginghams). I have added a brad to the drawer, which you can't see very well in the photo but it gives it a nice finishing touch.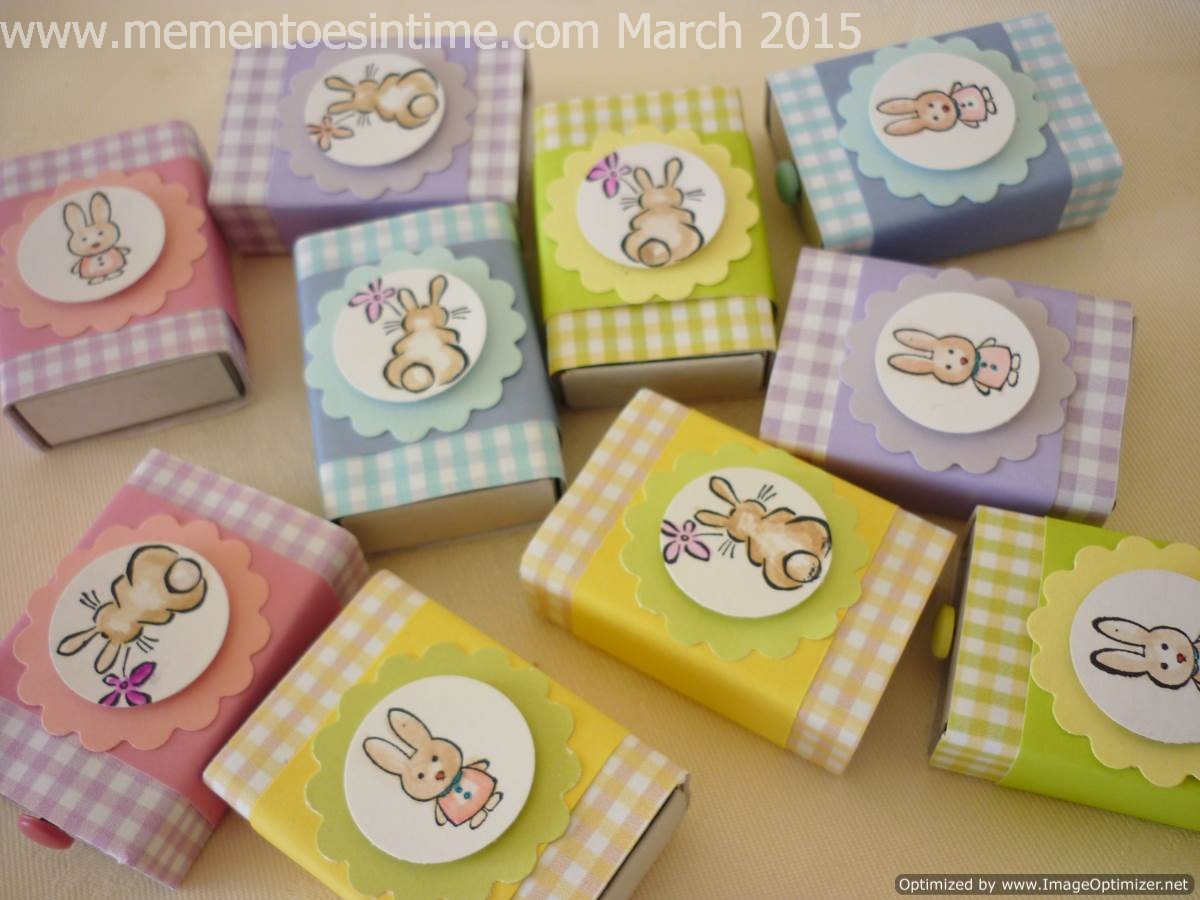 Thanks for visiting!