| | |
| --- | --- |
| Posted on March 28, 2015 at 12:55 PM | |
Even though, Easter has kind of crept up on me this year and I have been so busy with family matters, that I almost missed it, I have managed to steal a few minutes to make some quick projects that I thought readers would like to see.
Here is today's quick project idea, to make some lovely papered eggs. It is nice to make something that is not just chocolate and I keep telling my youngest child that not everything egg shaped actually needs to be chocolate but she remains unconvinced for some reason!!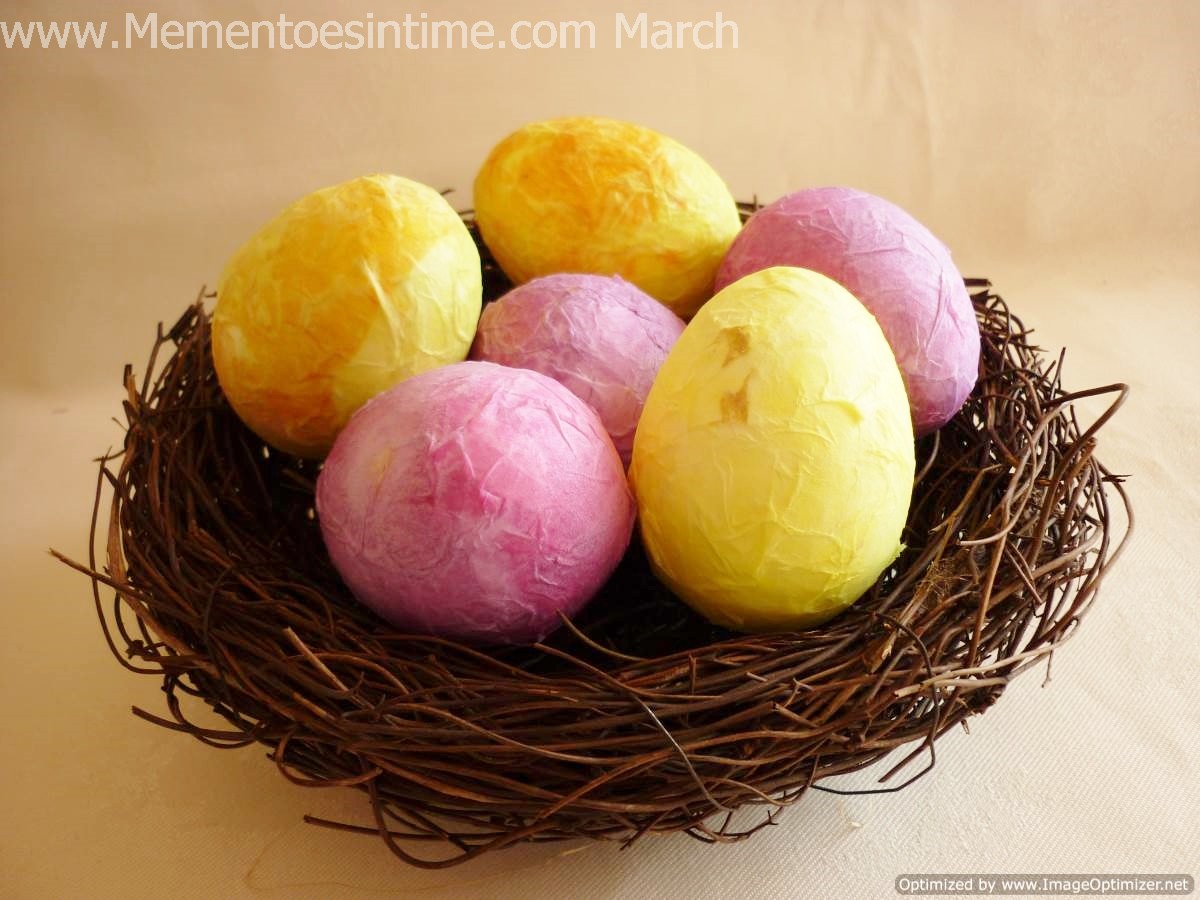 Elegant papered tissue eggs
You can find these polystyrene eggs in all the discount stores, so they are easy to get. Then just tear up some small pieces of tissue paper and using a watered down PVA/white glue, you can cover the eggs, by building up layers of wet tissue. This is really a decoupage technique and the PVA seals the papers to form almost a shell on the egg. I've used two tones of yellow and two of pink, to get a more interesting effect on my eggs.I chose not to laquer them but you could of course apply a coat of varnish to give them a shiny finish. I actually like the more matt finish.

You can put them in a  simple bird nest or a basket,  I picked this nest up for very litte in a craft store and I think this makes a nice centrepiece for the table at Easter.
The bonus is of course that no sticky fingers will be stealing these eggs!