| | |
| --- | --- |
| Posted on March 29, 2015 at 2:50 AM | |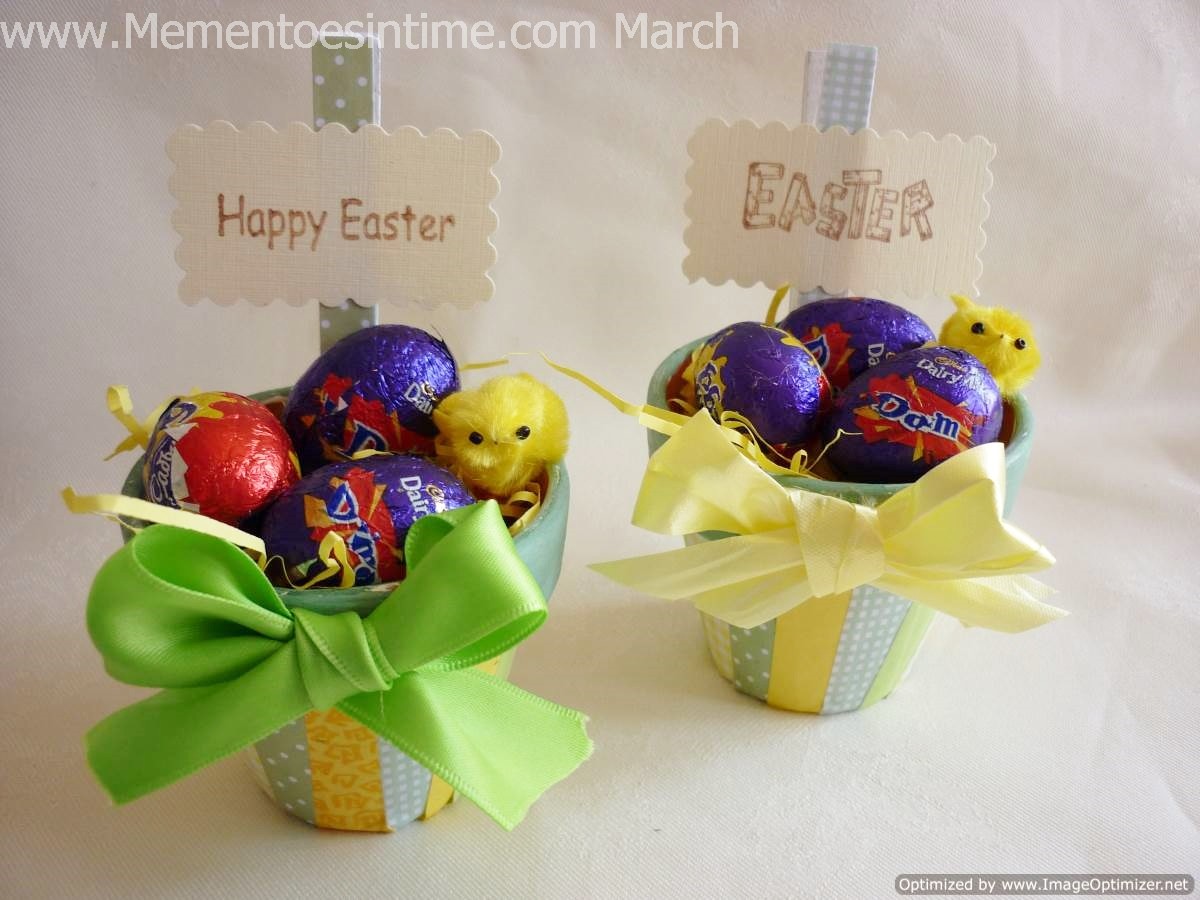 Today's quick project idea is to make a couple of gorgeous decorated plant pots that you can use to hold some Easter treats.
I wanted to make some little gifts and particular something I could put some mini Easter eggs in, that wasn't a basket. You can pick up these mini plant pots in the garden centre or hardware store, I actually got these from the village hardware store, that seems to stock everything under the sun and is actually well priced. Make sure they are proper pots, not the plastic ones that feel light and cheap, as you want a bit of weight to your pot.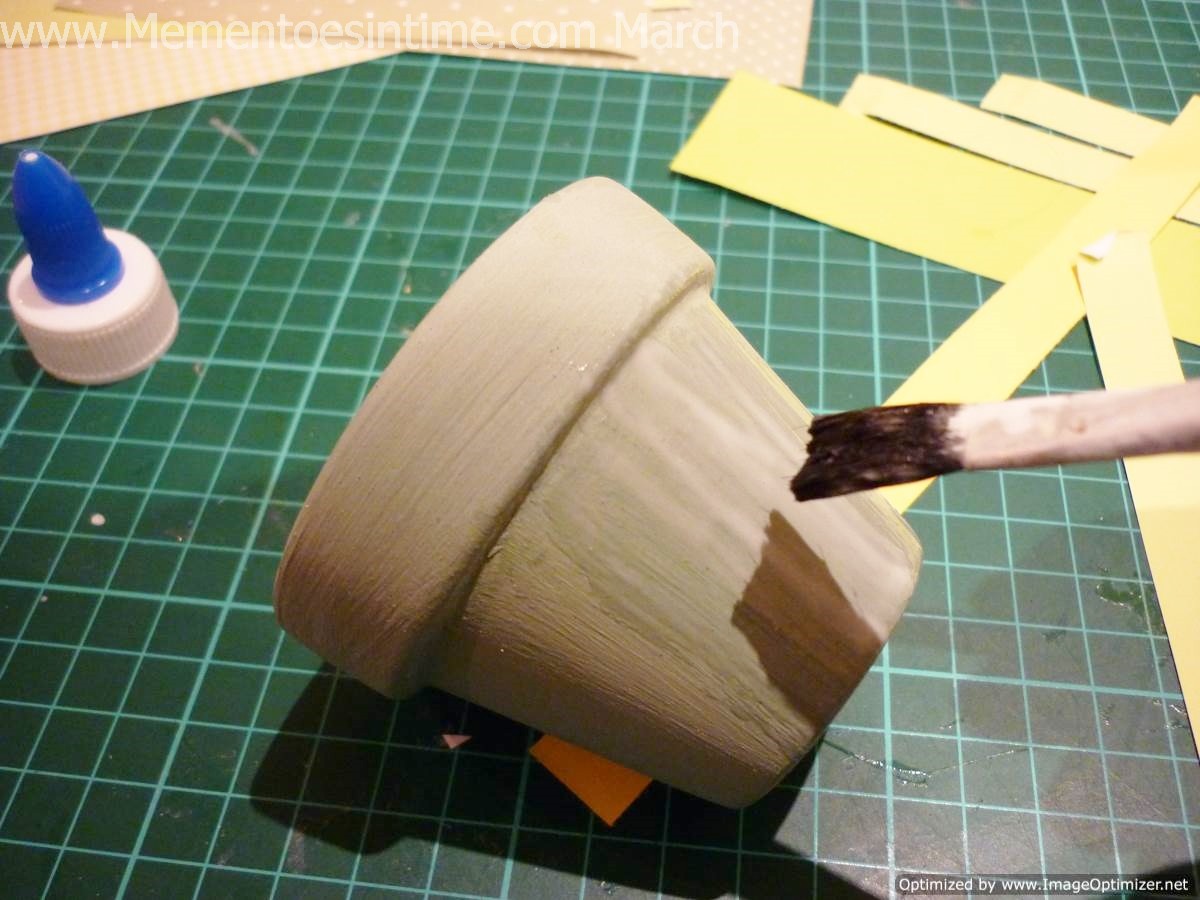 I've painted my pots with some green paint, as a base and then mixed up some PVA glue with a little water, to cover the pot before you start to decorate with paper strips.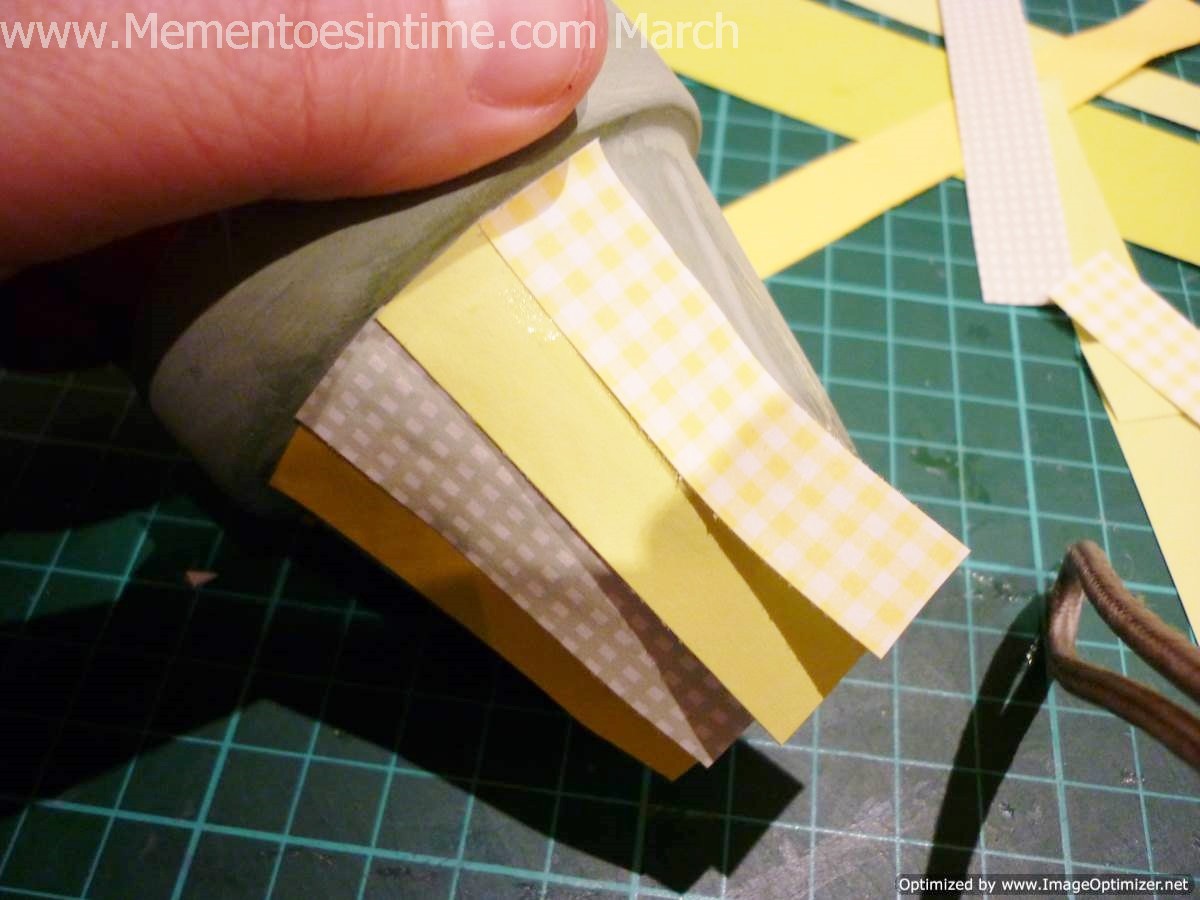 I've cut some strips of paper (about 1.5cm) in co-ordinating colours and started to stick them around the pot. By using strips, you can go around the pot without the paper buckling. You just need to overlap them as you go around so that the strips are overlapped more at the bottom of the pot than the top, so that you can go around the curve.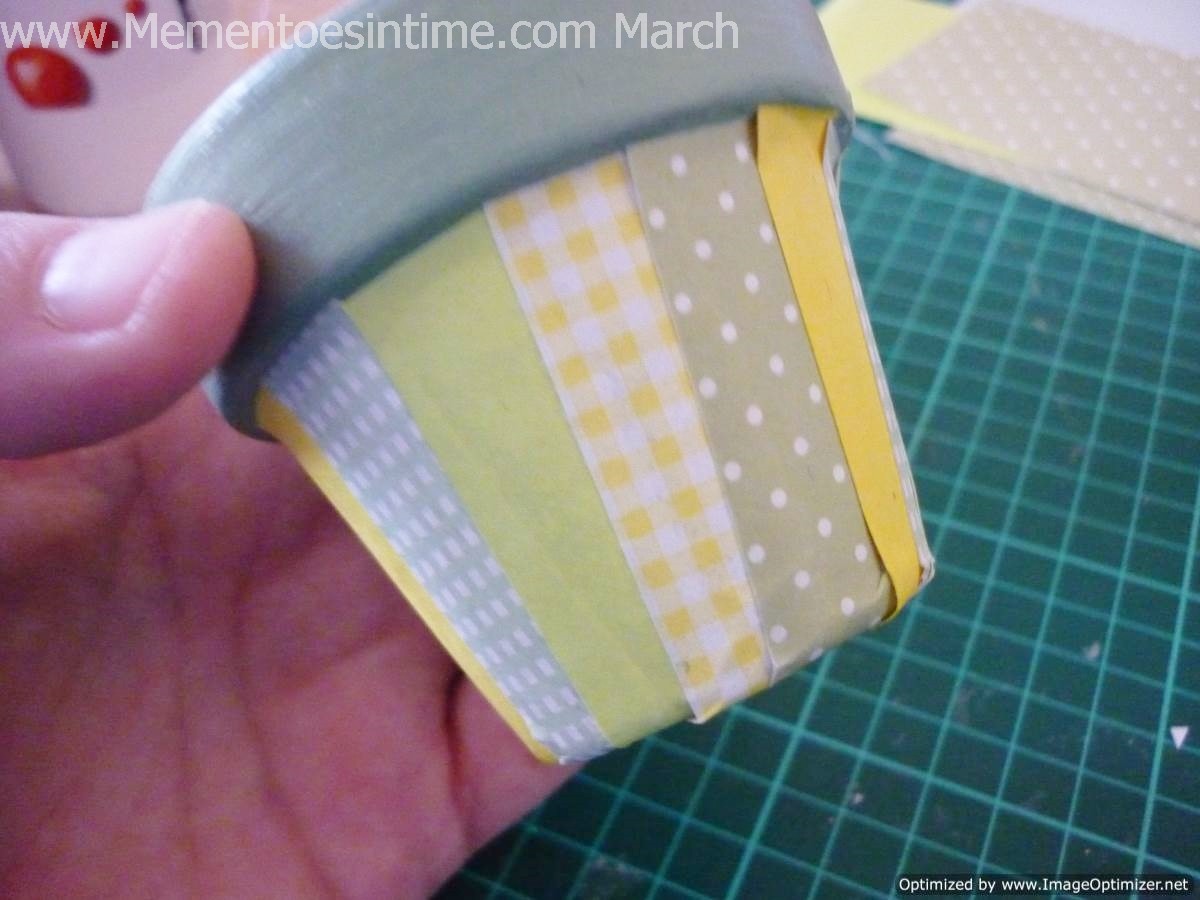 Then you can go over the top with lots more glue, using a brush and your fingers to gently smooth down the paper onto the pot. Trip the pieces at the bottom, leaving a little overlap that you can fold underneath and glue.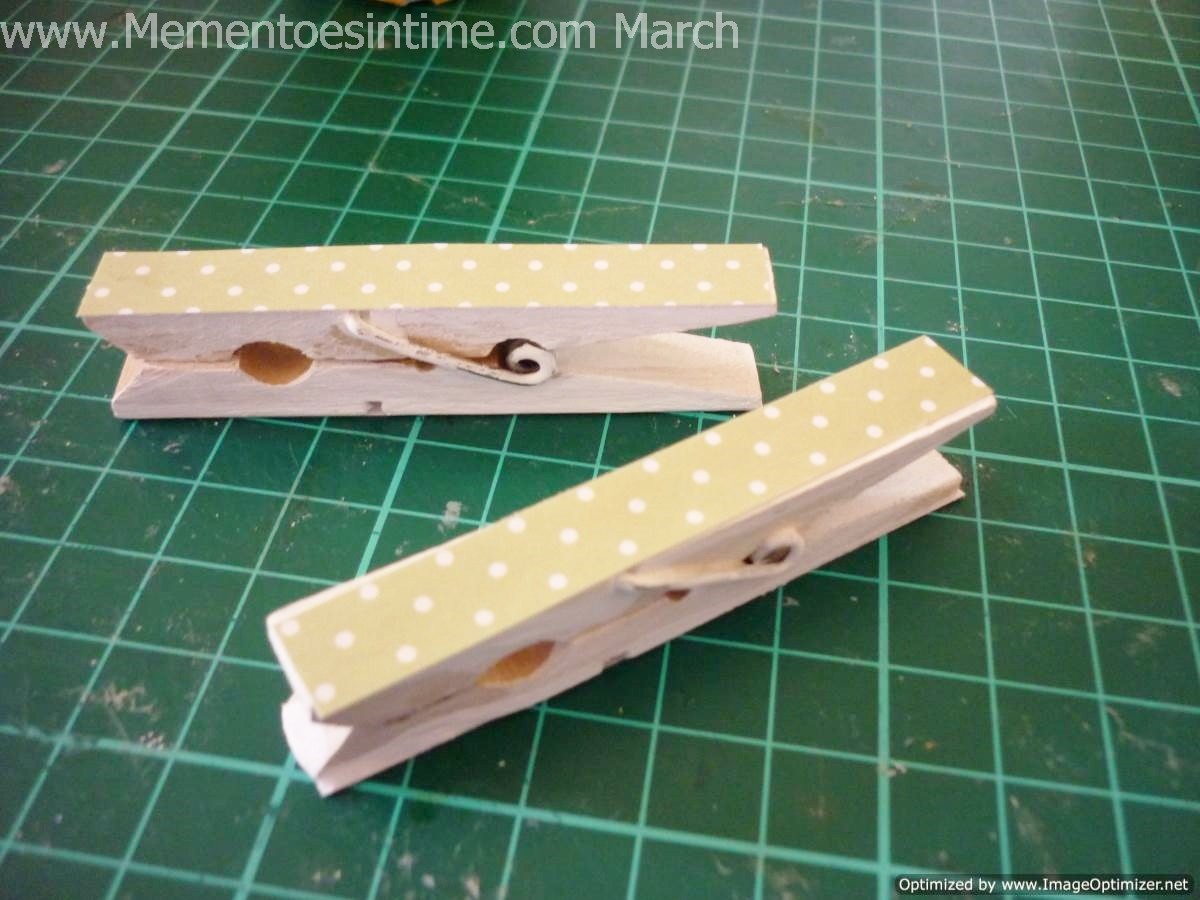 I love decorated clothes pegs, they are so useful to make pretty craft projects around the home. I've painted these white and then cut some strips of paper (1cm wide) to cover each side. You can use some diluted PVA to coat the paper if you like but I've left mine as just paper.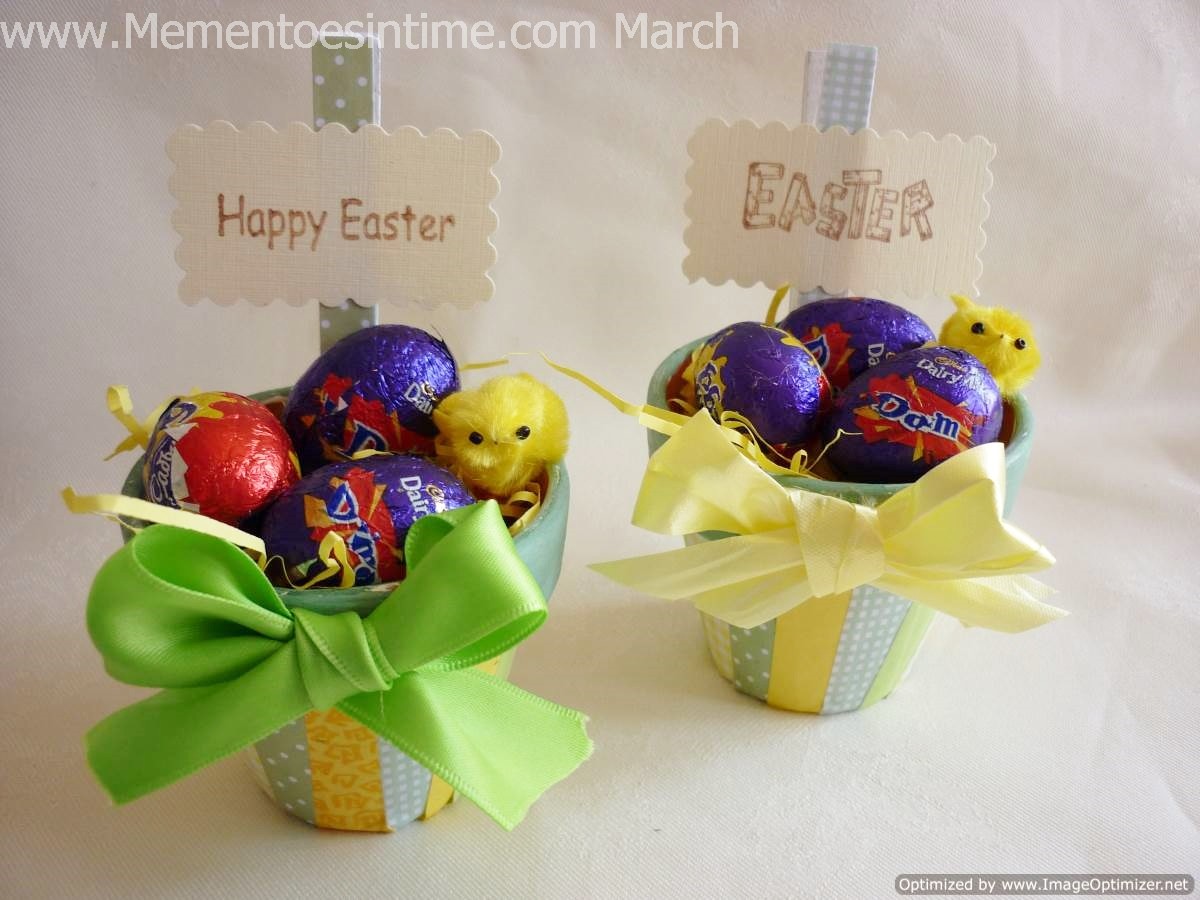 Add a pretty bow to the front of the pot and attach a stamped greeting to the peg. A cute chick completes a nice and different Easter project.
I don't think they are going to make it to Easter I'm afraid because of course when you open the pack, all bets are off!