| | |
| --- | --- |
| Posted on April 22, 2015 at 8:55 PM | |
I promised a new template, so here it is! Today's free template is simple but when you make it up, it is really effective. You know that flowers are really my favourite thing and I never tire of making them, paper flowers that is.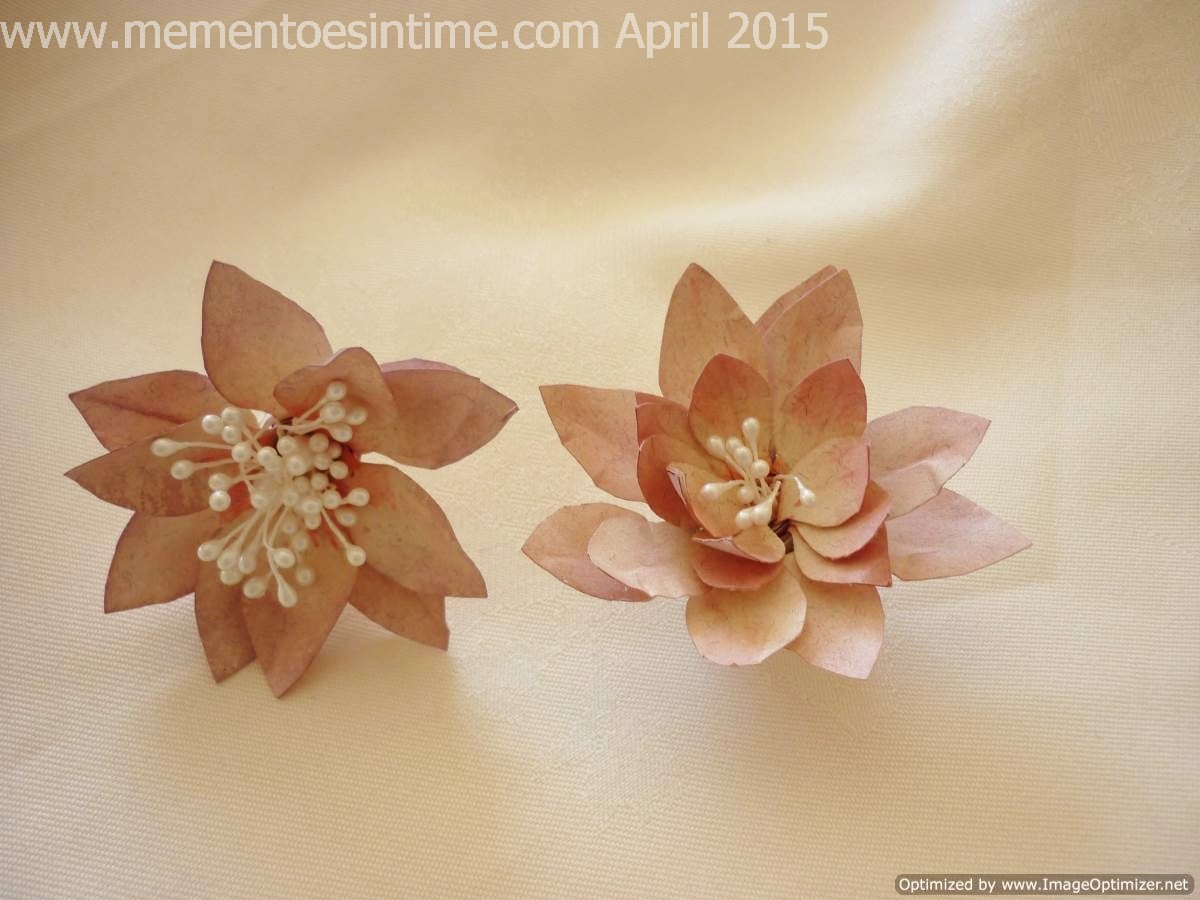 You can find the template on the Members Pages. Print it out on the paper you want to use, or print and then stick to the reverse of your chosen paper, which is a good option if you want to use printed papers or you have an odd shaped piece of paper. Next cut out the template, don't worry about it being perfect as it won't show when you make up the flower.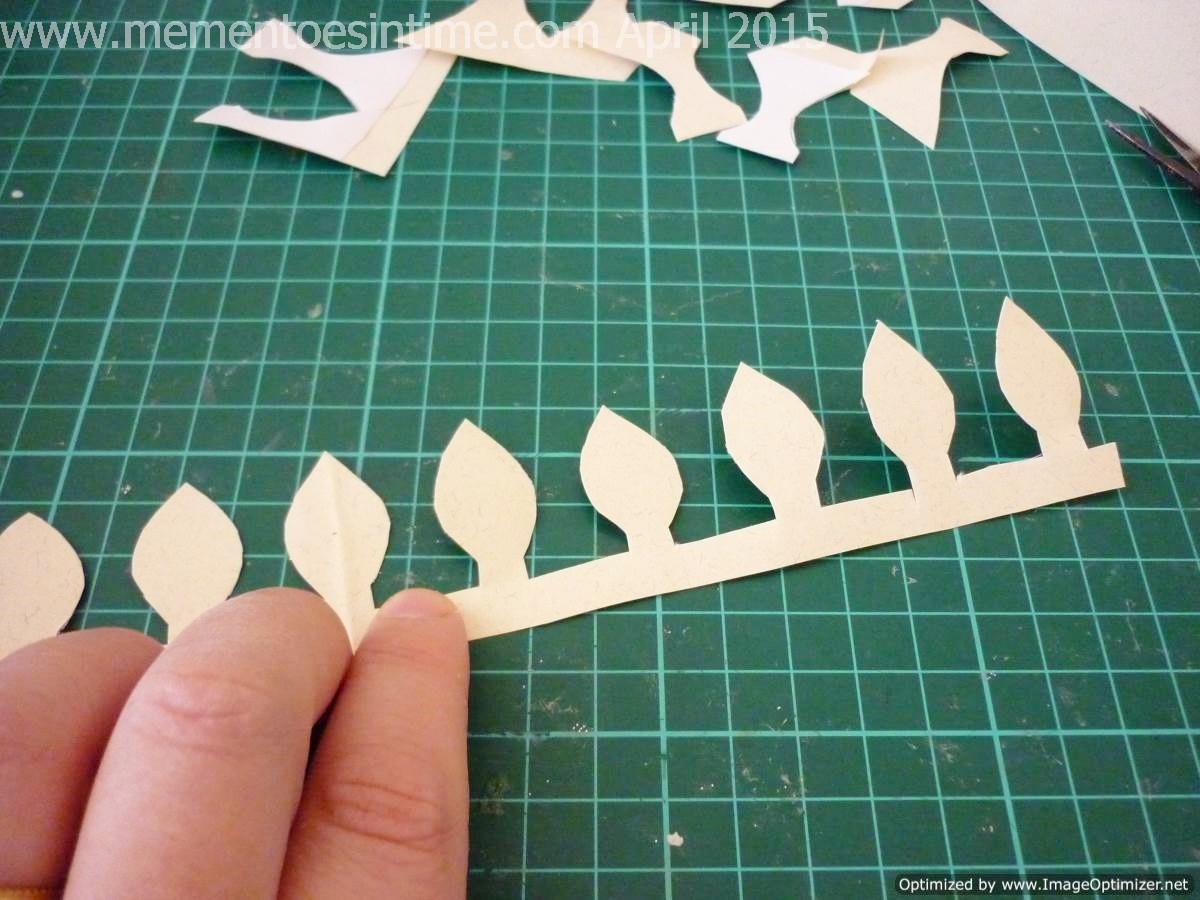 I wanted an old look to my flowers, so I am using a speckled cream paper that I had lying around and added some Tattered Rose and Worn Lipstick distress inks.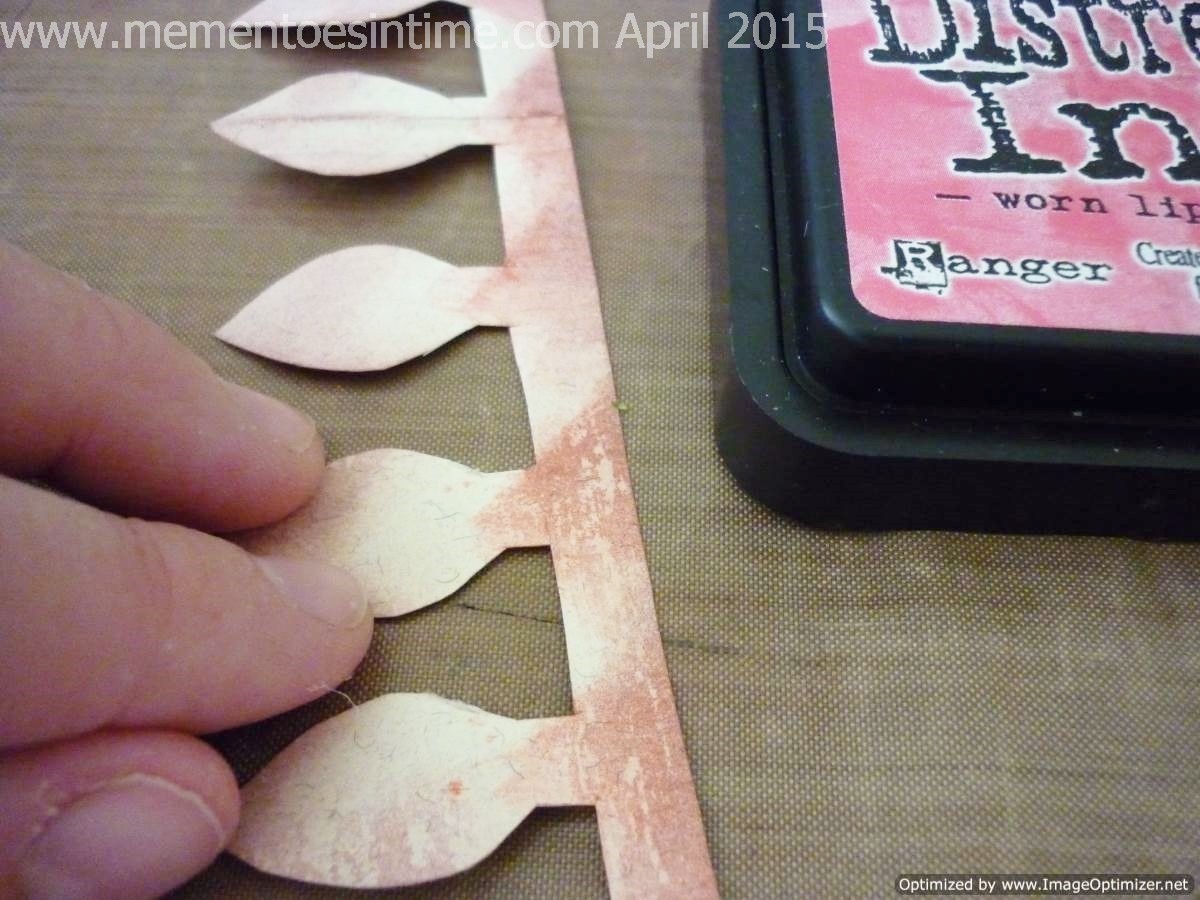 You can then shape the petals with a shaping or moulding tool. If you don't have one, you can use your finger or the blunt end of a pencil (not the writing end)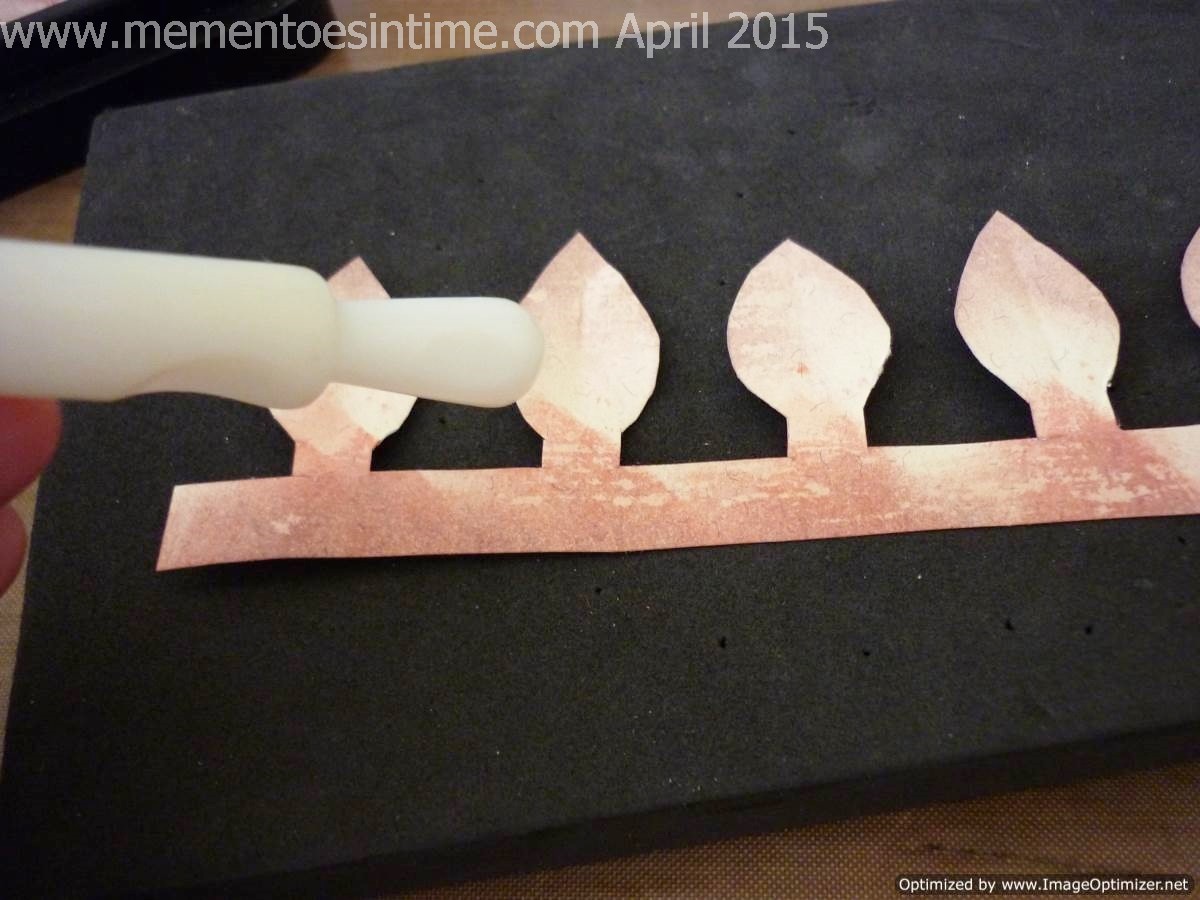 Next you just roll up your paper to form a flower. Play around with it until you are happy with the layout of the petals and add a dob of glue to hold it in place.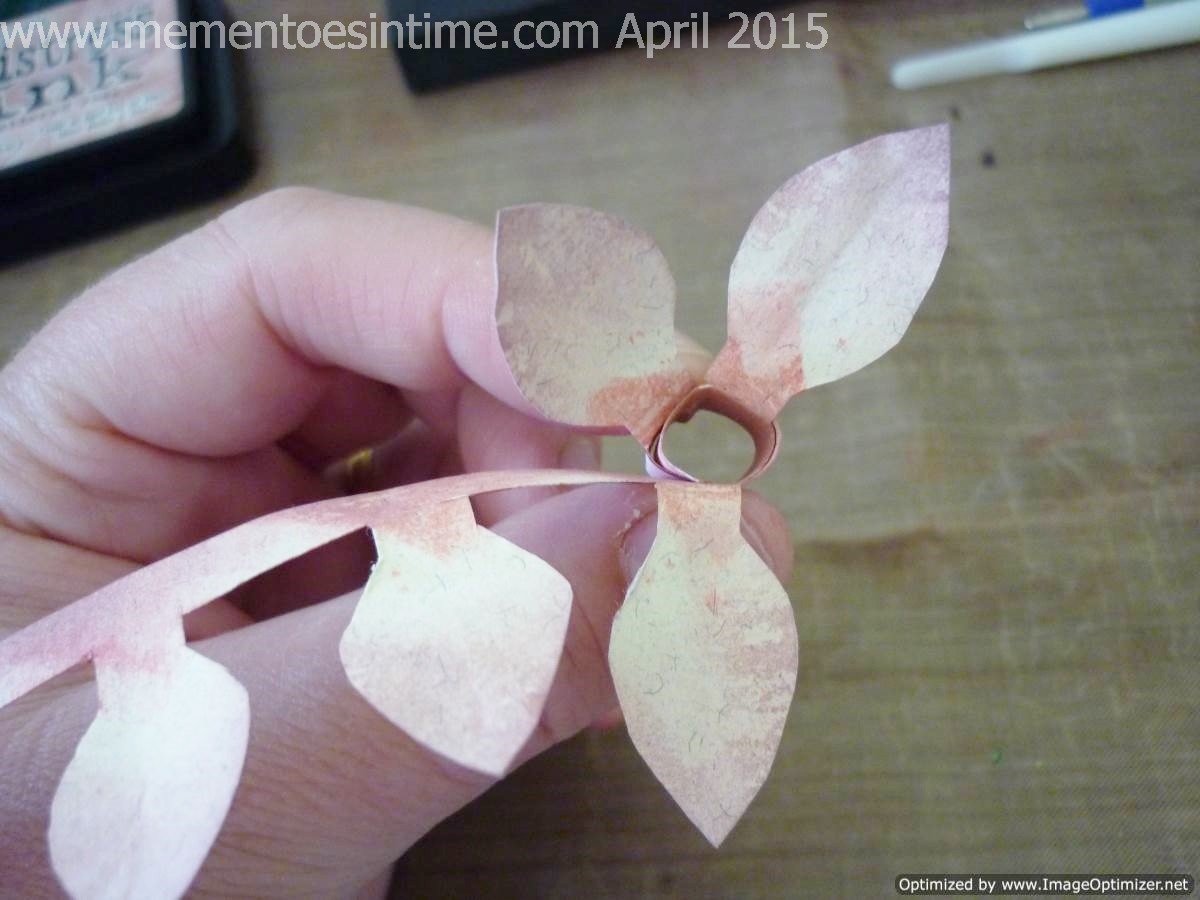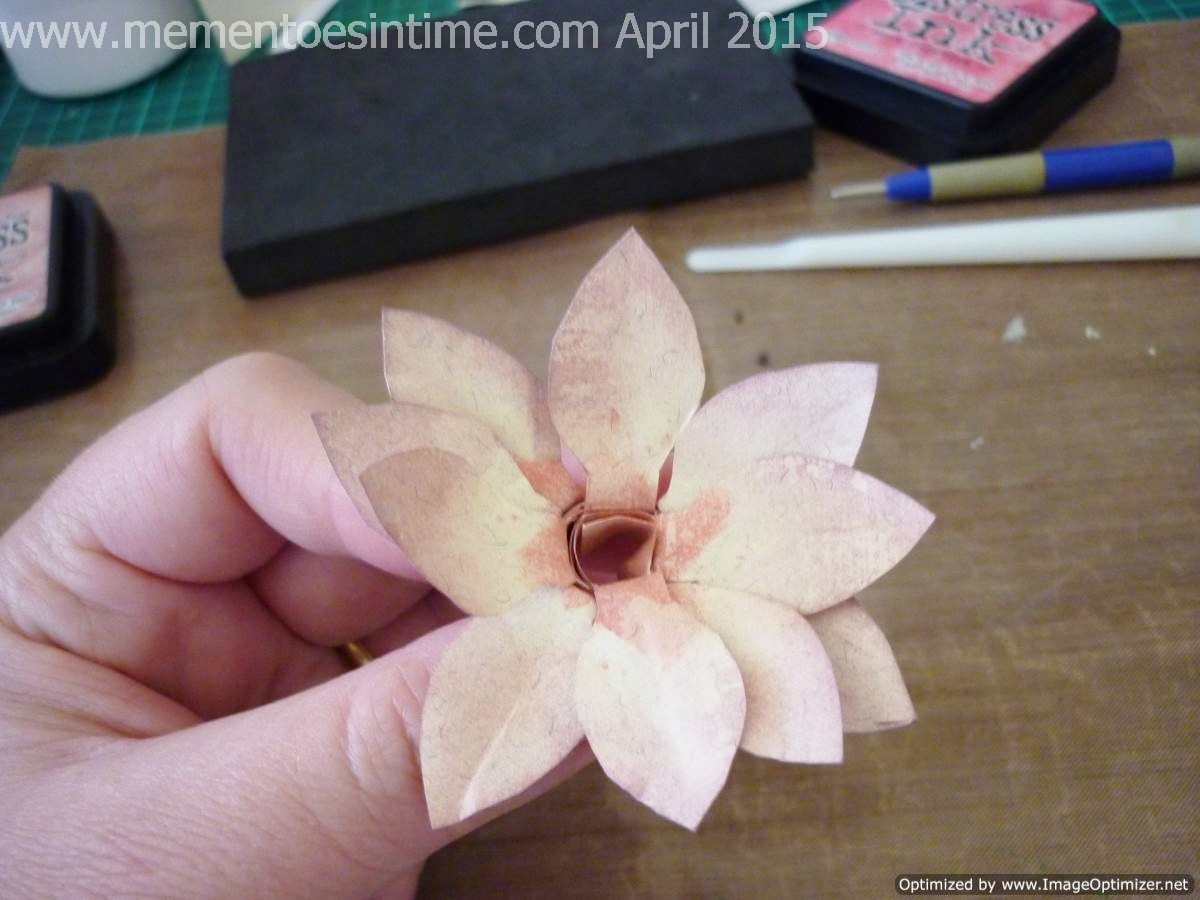 I've added some decorative stamens that I had picked up about ten years ago and not used but if you don't have them, you can fill the hole with a bead, some gems or a small punched flower.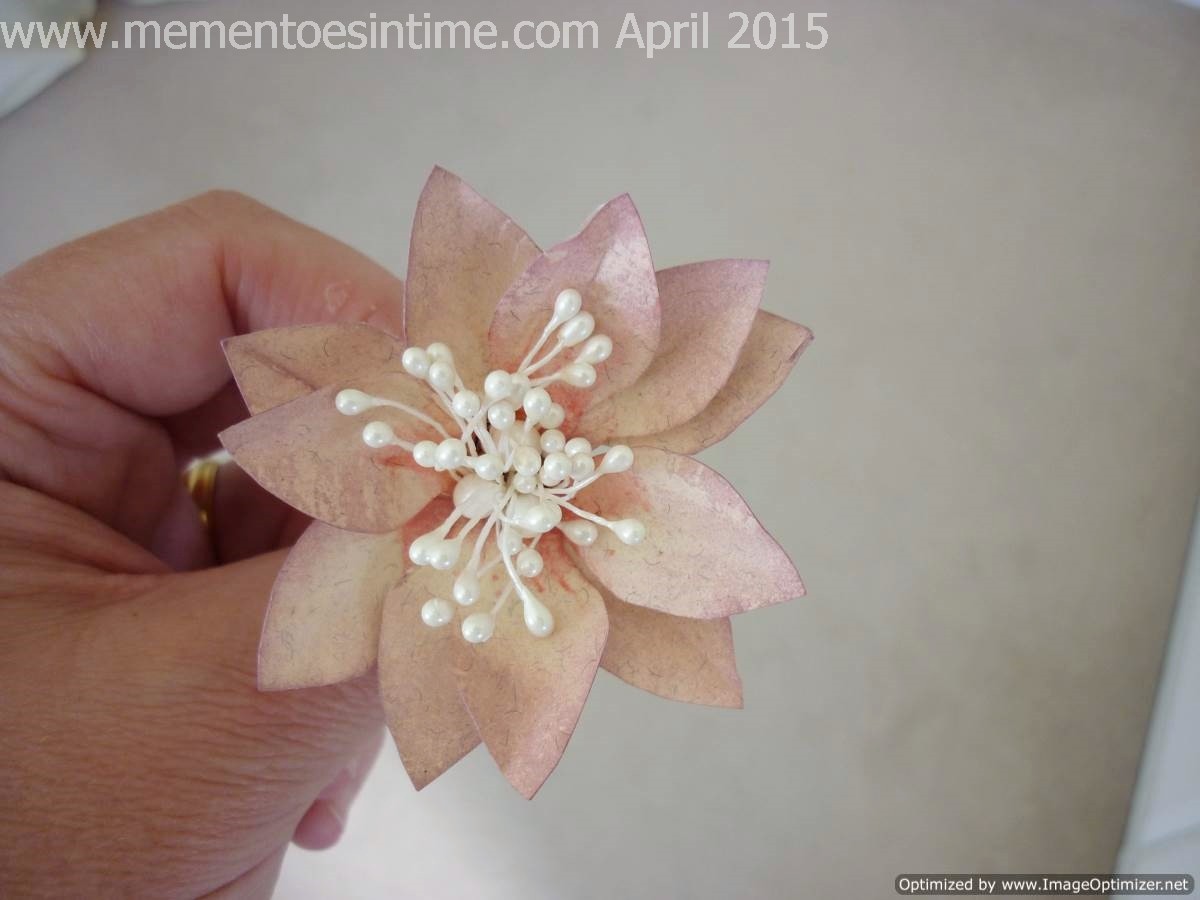 You can also use the smaller sized template to make a flower to go inside the larger one.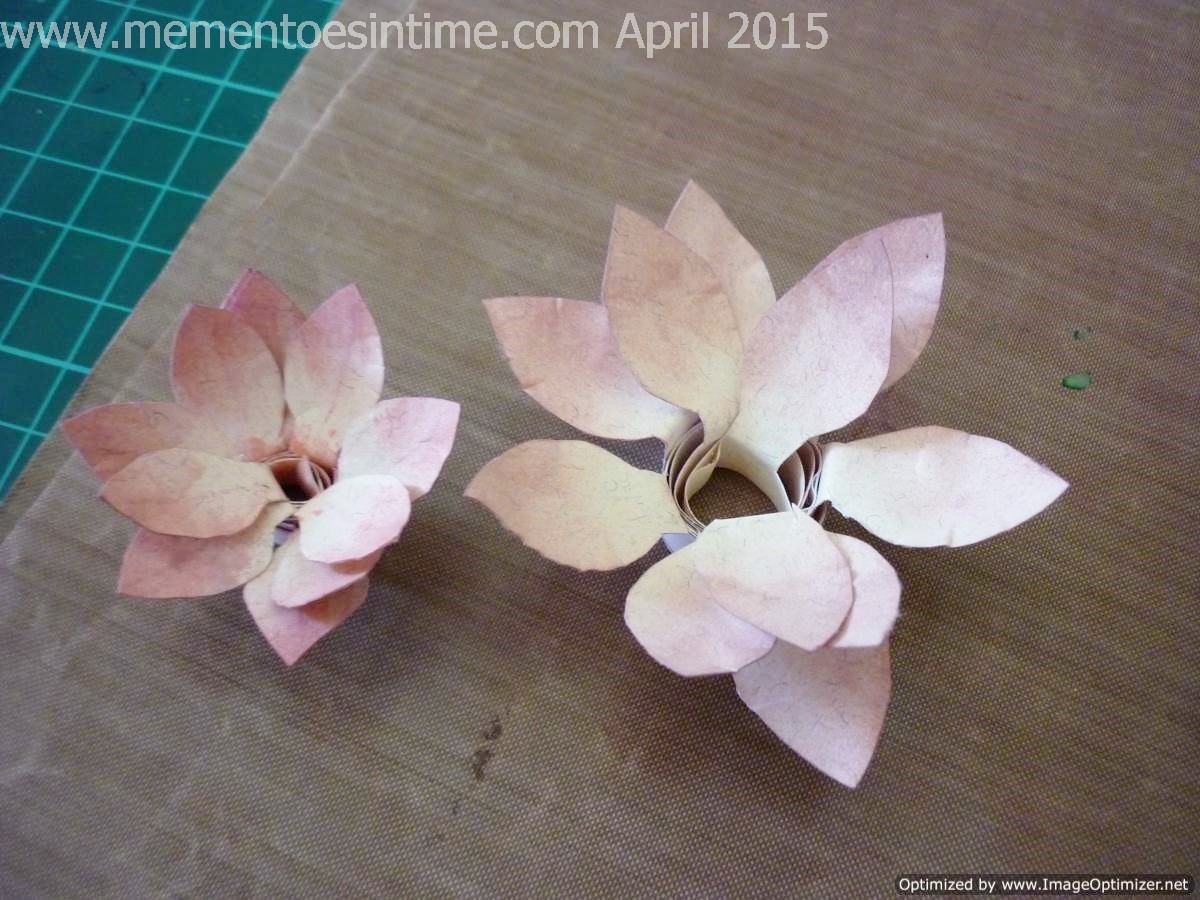 This creates a nice layered effect and a much fuller looking flower. The flowers are nice and bulky which is good if you are using them on mixed media and off the page projects.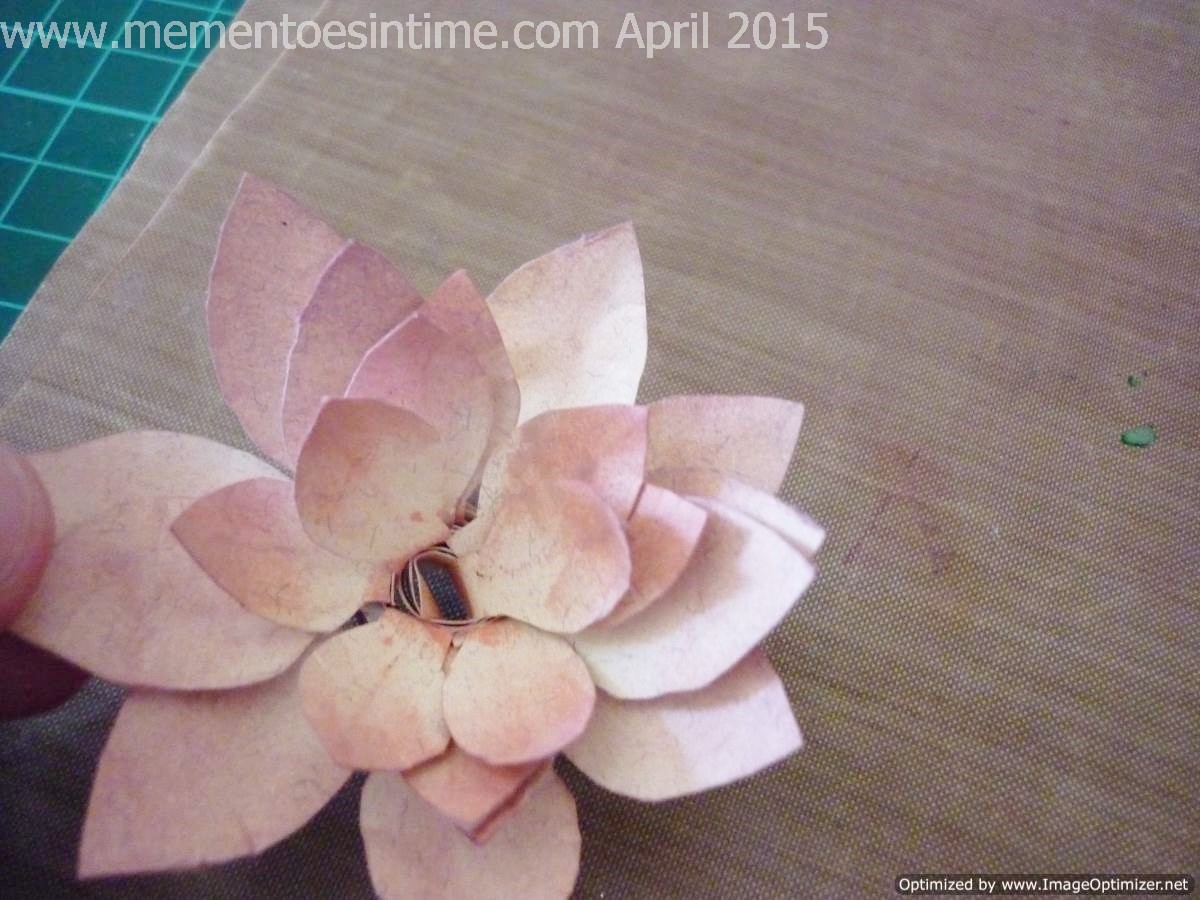 If you would like to see what I am planning to do with my paper flowers, stop by again!