| | |
| --- | --- |
| Posted on November 14, 2015 at 8:30 PM | |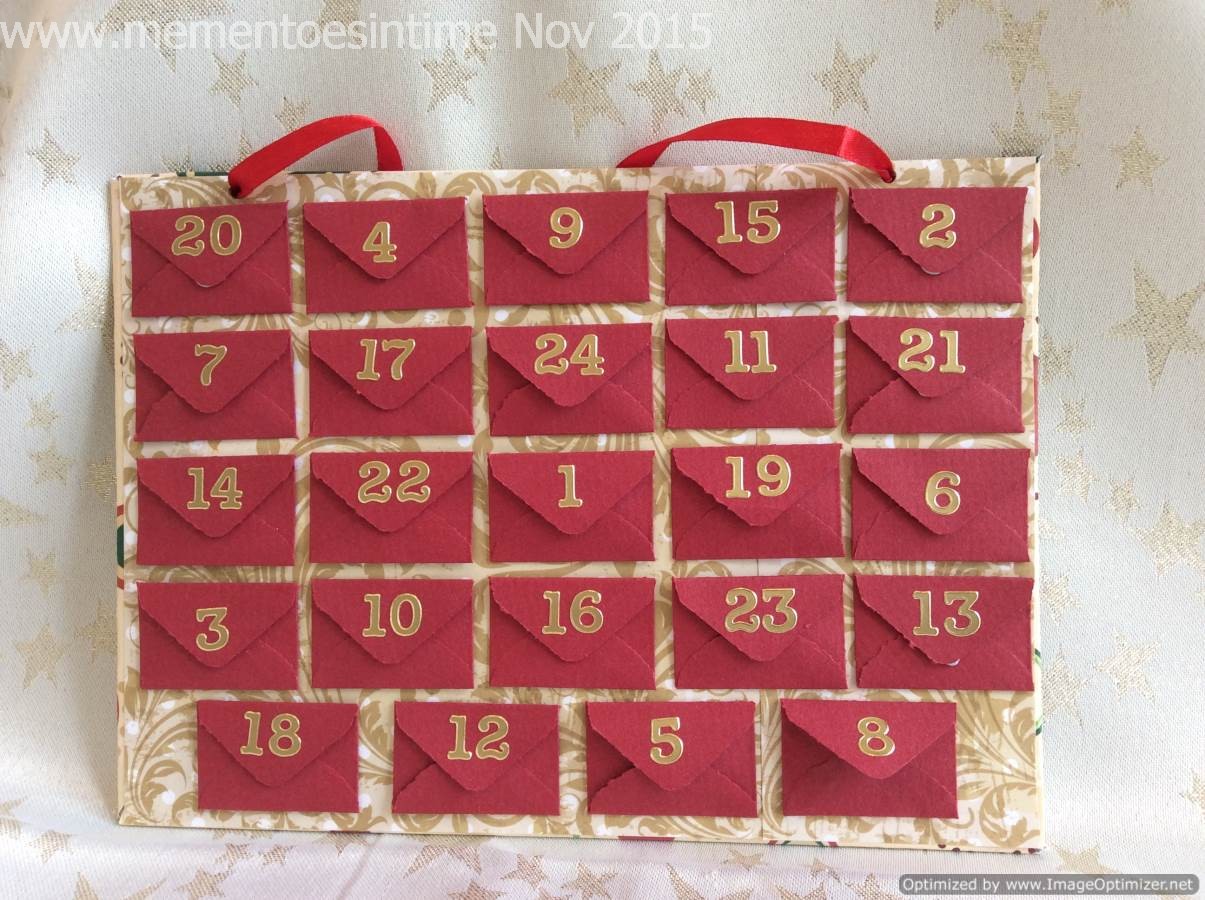 I'm on a roll with these advents, as I wanted to make one each for a few different people in my family. They all have to be different depending on the recipent. Apologies for the dim looking photo, they are all a bit grim at the moment because of the weather!

This one is for my lovely Mother, who is in a high care nursing home. She is unable to move or talk but loves pictures and other things pinned to her corkboard. I wanted to make a simple and small advent that she could have hanging on her board. This really is a super quick project to make and would fit into a C5 size envelope (6.4 by 9 inch), so you could make one to mail.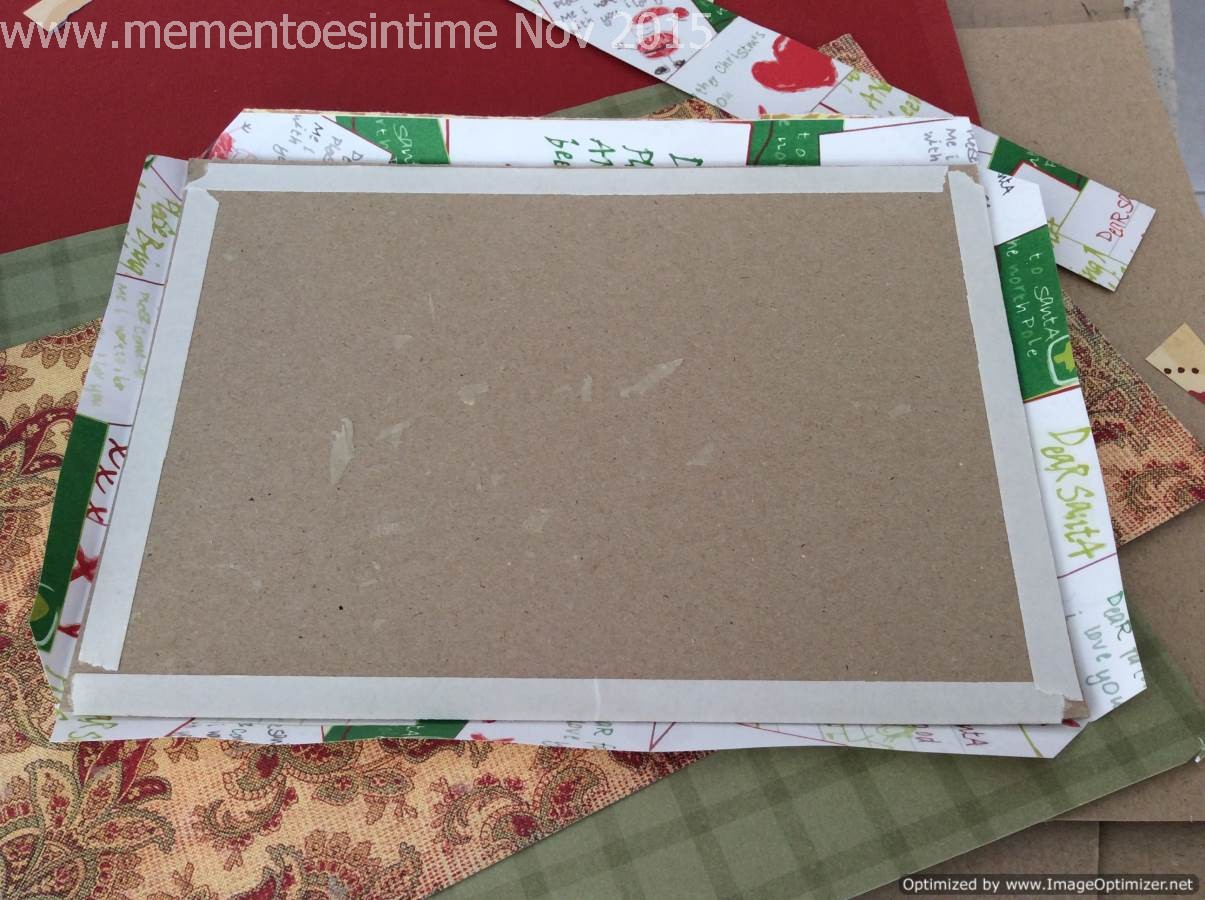 Simply cover an A5 ( sized piece of board or thick card (5.8 x 8.3 inches) with some festive paper. Cover both sides for neatness. Then just punch or die cut 24 mini envelopes and position them across the board. When you are happy, fix them with glue.
You can find a mini envelope template on the Members pages if you don't have a punch.

Add numbers, I have used peel off stickers for ease and speed but you could use stamps or die cuts instead. Cut little cards for each envelope and add a tiny stamped image inside and a message on the reverse. The Pick n Mix Doodle Christmas Digital stamps can be resized and used for this project if you don't have small stamps.
Tip: I found that the envelopes kept popping open, so use a tiny dab of glue or Blue Tack to seal them.