| | |
| --- | --- |
| Posted on November 11, 2015 at 8:40 AM | |
I love all kinds of paper craft projects, not just cards, so when I find something I like, I go ahead and make it and post it up on the site. This fun and different advent is now taking pride of place over my fireplace, each pot filled with mini treats. The basis for this advent is just those mini sauce pots you find in the fast food outlets, that remain nameless. This is the last one in our series of 5 Advent Calendars for 2015, so if you want to see the earlier posts, scroll back through the blog!

Anyway, back to the project. I am not suggesting that you go in and load your pockets with sauce pots, or even worse, visit these kind of places regularly to collect them, or else you won't be fitting into your Christmas outfits but if you do have a collection of these, great! You can also buy these little pots off Amazon and other websites too and as I seem to have obtained quite a few of them, I am sure they will cropping up in other projects featured on the site soon! They are actually useful as paint pots as you can see in the photo below.

You can find a template for the tree on the Members pages. Here are a few photos showing how the trees are made.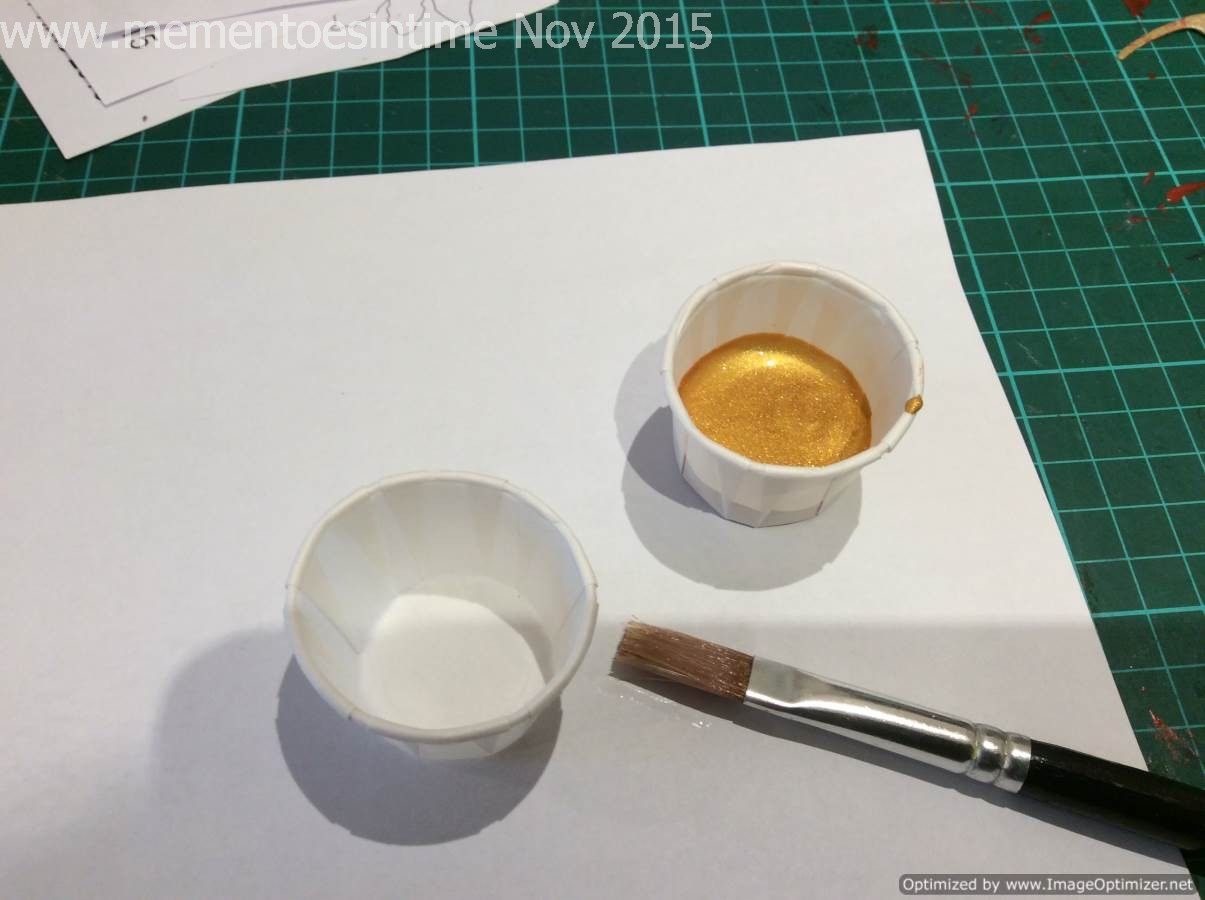 Paint or decorate the pots. I used gold and metallic red paint. The cups are waxed so you will need a couple of coats.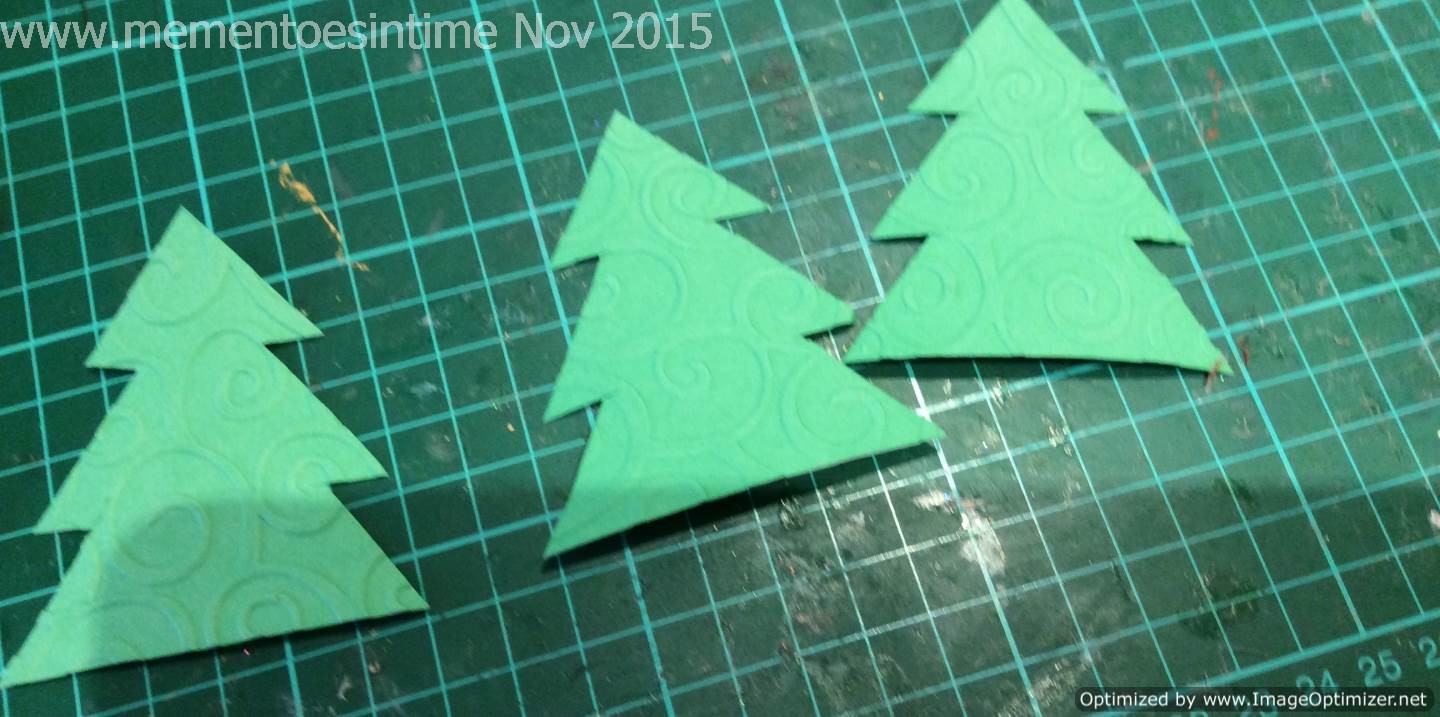 Cut out the trees. I initially went for all green but then decided this was an idea opportunity to use up some paper scraps and went for some patterned papers instead.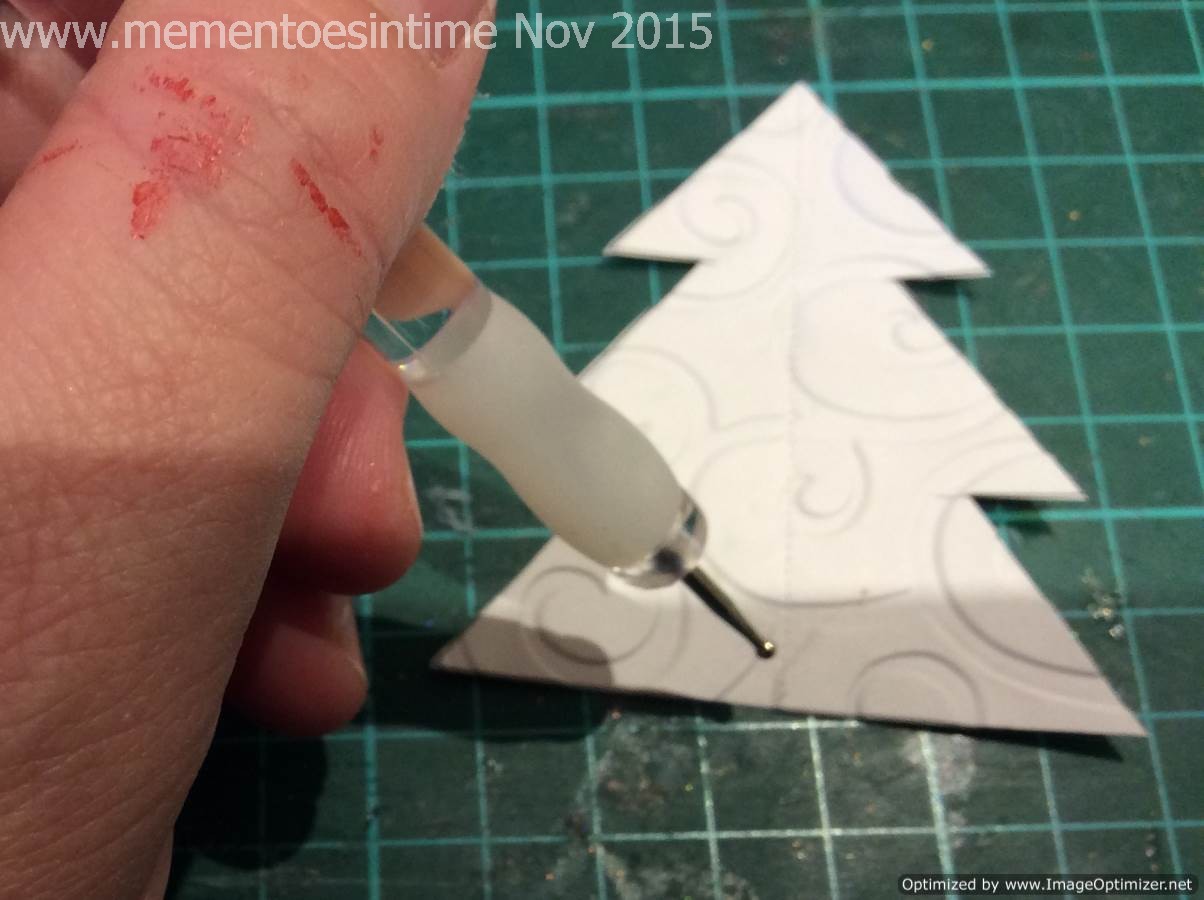 Score along the dotted lines as shown on the template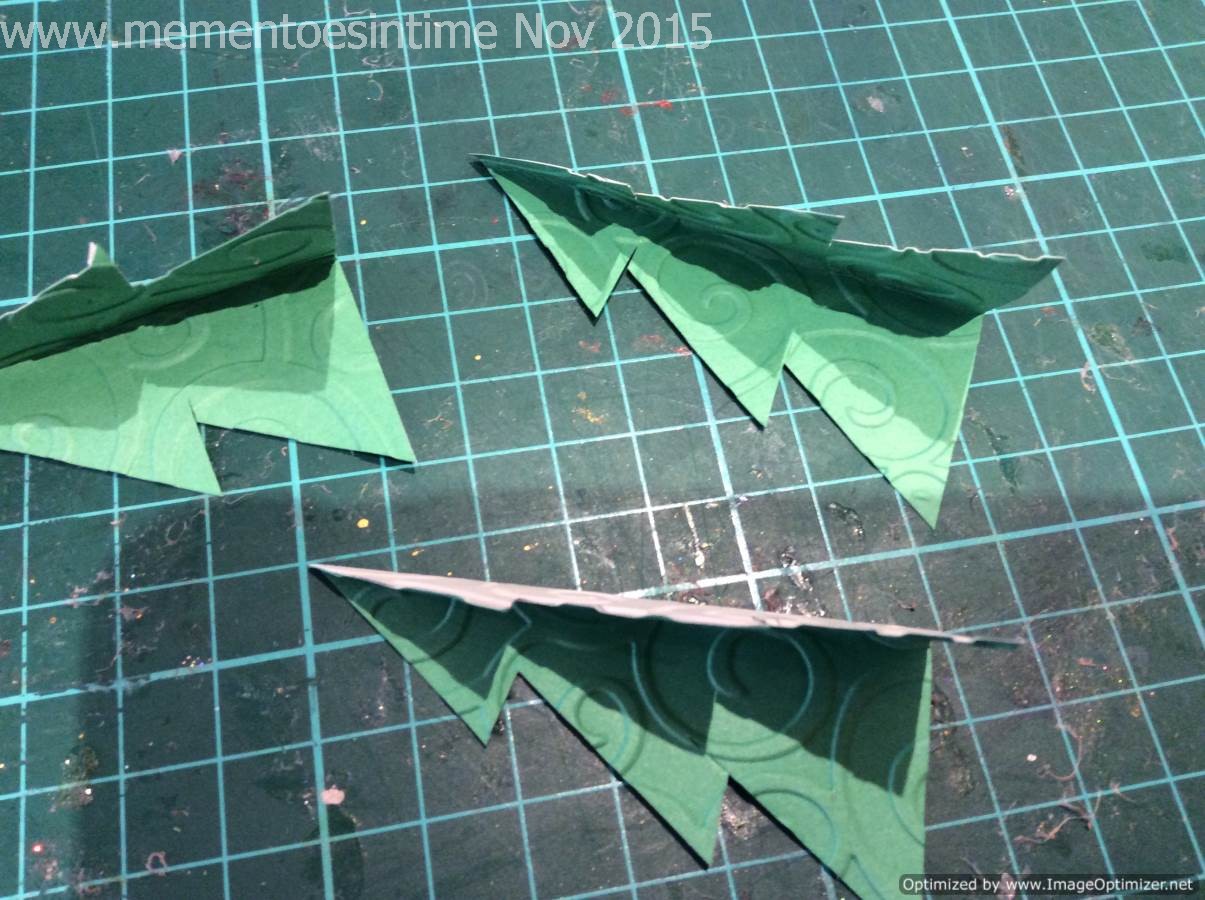 Fold over.  You will need three trees for each tree, if you know what I mean!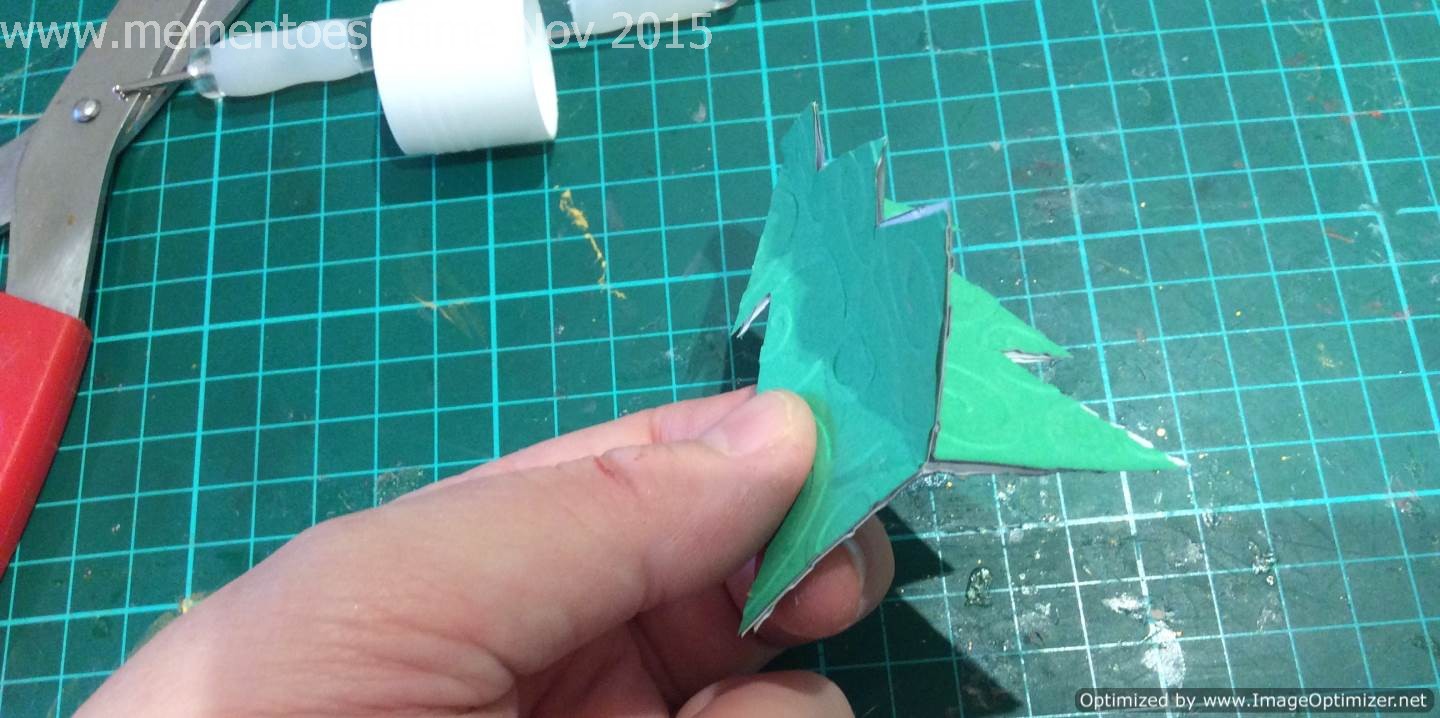 Glue the pieces to each other as shown to form a 3D tree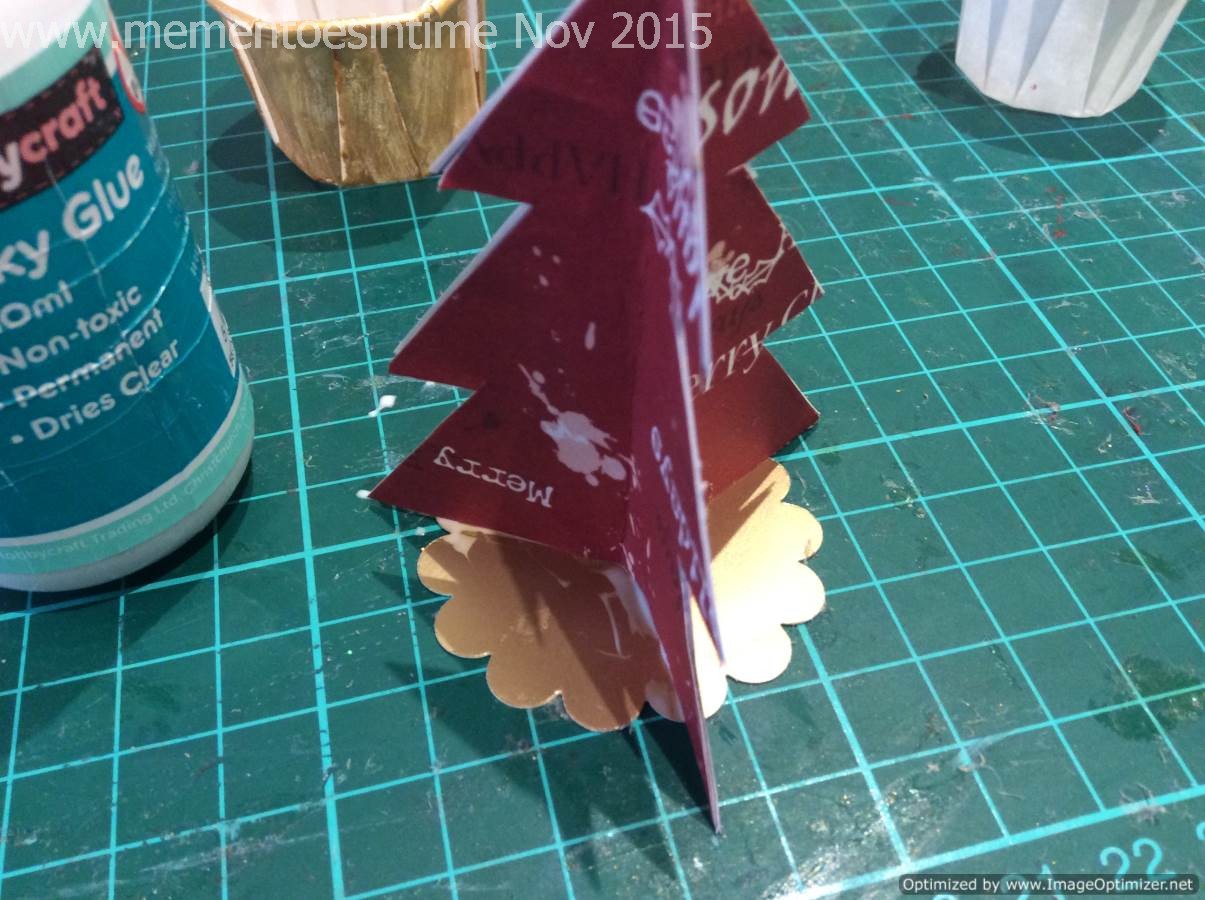 Glue the tree to the base piece. There is a simple circle on the template but you could use a scallop punch as I have done here

 Make 24 of these and then add numbers. I have punched a star and stamped them with numbers but you could just write the number on the pot itself.