| | |
| --- | --- |
| Posted on February 3, 2016 at 8:55 PM | |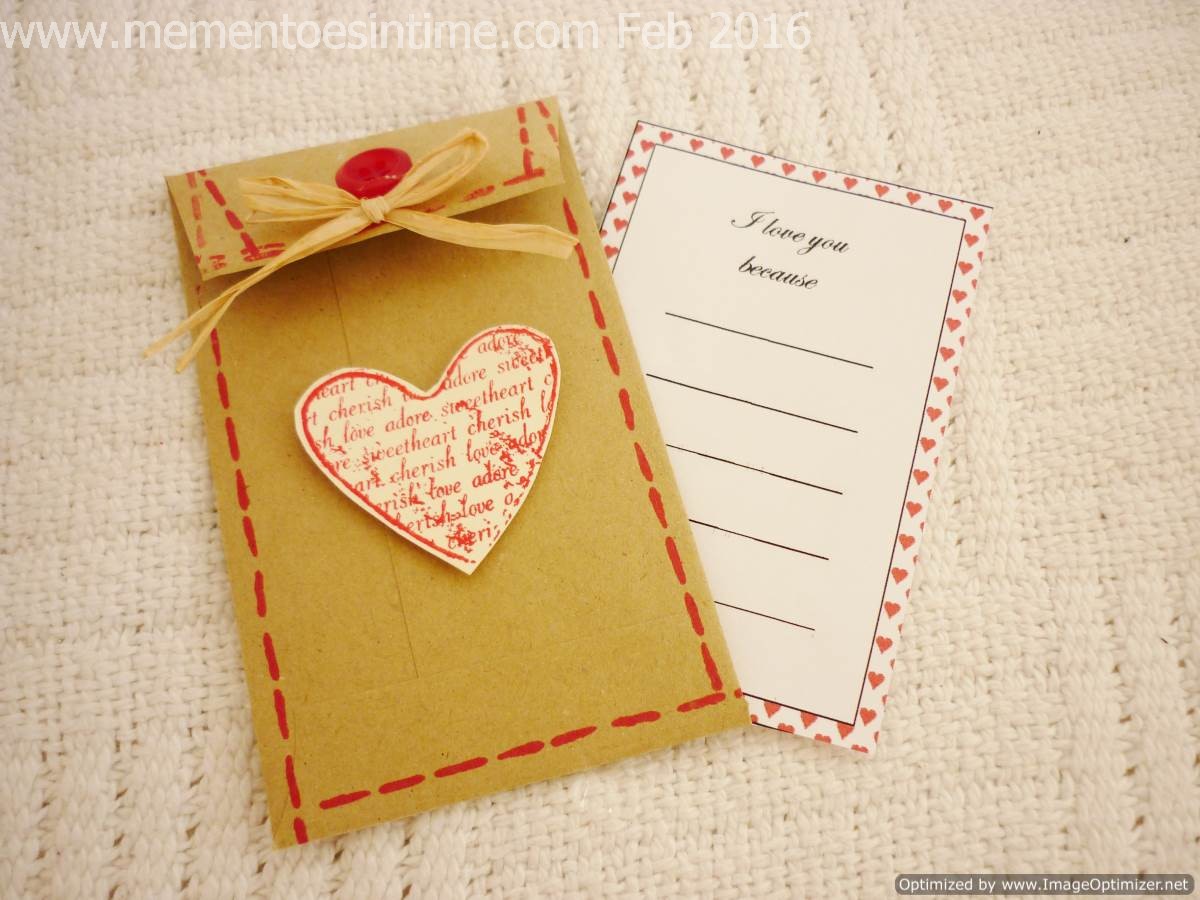 Remember those lunch money pockets we featured during our Christmas Series 2015? Well they are back again, this time as part of a fun project to make a Valentine's Day Advent.
I don't think we tell our significant 'others' enough how much we love and appreciate them for the things they do for us during the year. My hubby has been a rock this last few months. Even though he unfortunately has to live away, I know he is always there to lean on when I need support. I have made this Valentine's project for him and sharing with you, although I won't be saying what I write inside the pockets!

Anyway, on with the project. I call it an advent but it isn't really, as it doesn't have to be any kind of countdown and the pockets can be picked off the line randomly.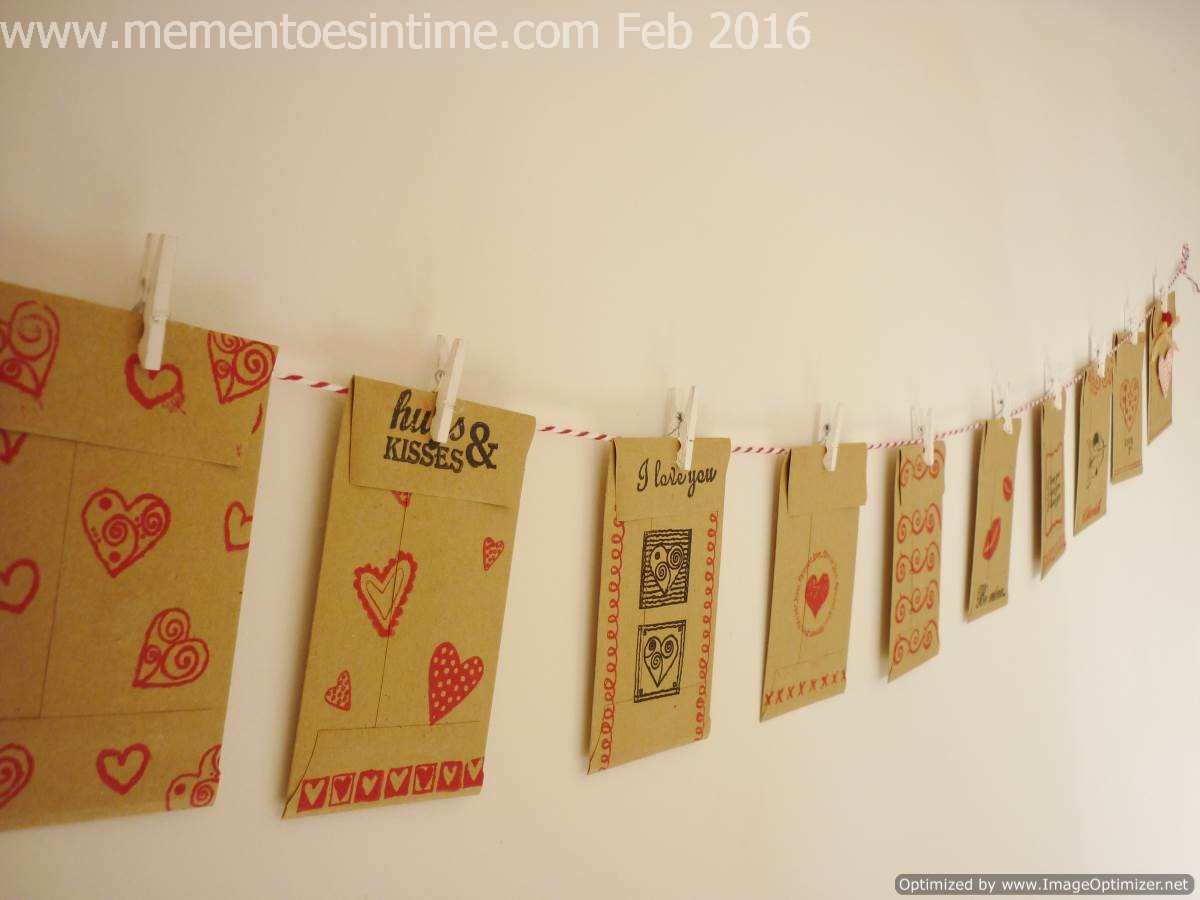 You can go to town with your Valentine's stamps and stickers for this one, which was actually the purpose of this project. Like many others I have a big bag of acrylic Valentine's stamps, many of which came free on magazines. I have decided to make full use of these kinds of stamps this year, so tried to use every love themed one at least once on this project!
I painted my mini pegs with white acrylic and hung my pockets on a piece of candy stripe twine.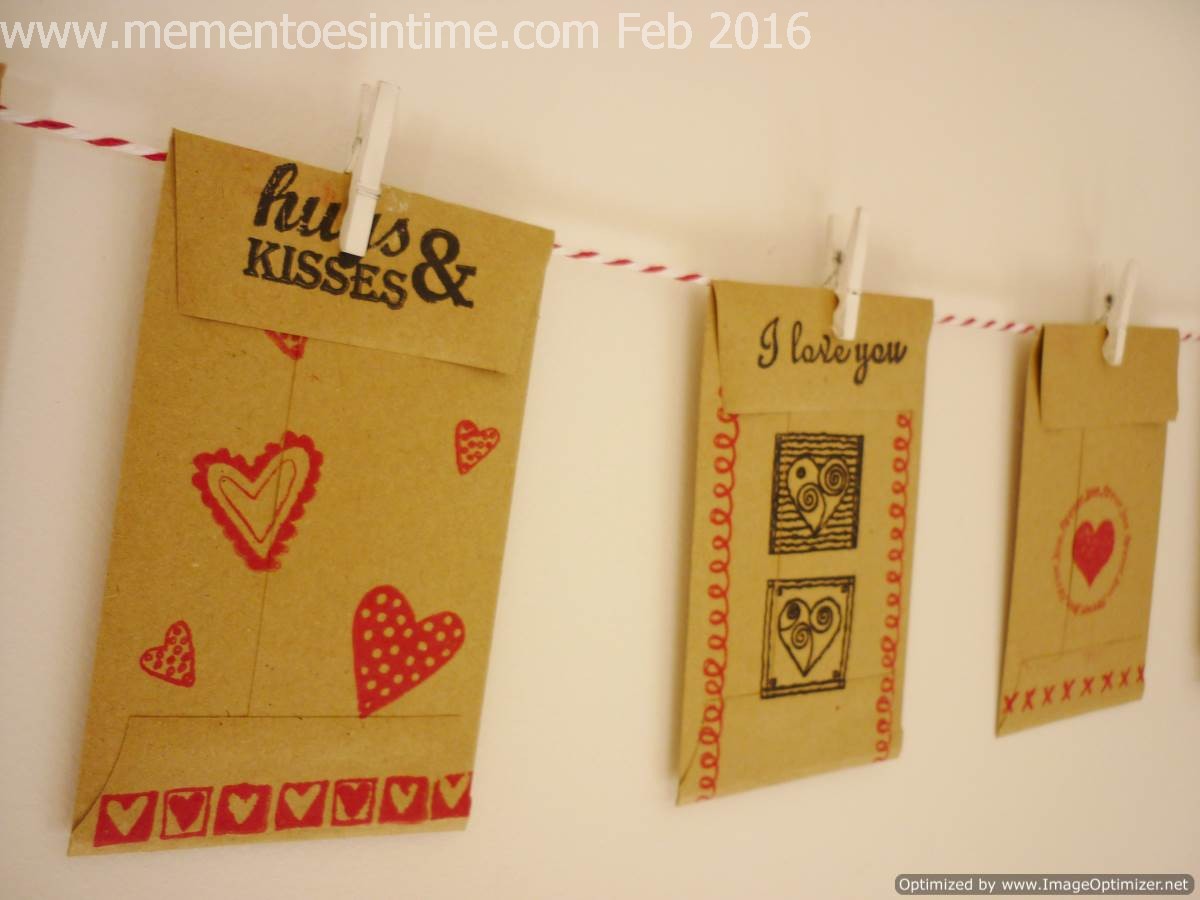 If you can't get hold of the pockets, I will be posting a template on the Member pages. If you use the template rather than bought pockets, you can of course use much brighter and nicer papers but I had to get this project done and  posted in a short space of time. I am always looking for quick projects these days!
Note: The template includes a sheet of printed notes to put inside your pockets with the heading 'I love you because', which you can see in the first photo above.