| | |
| --- | --- |
| Posted on February 2, 2016 at 7:50 PM | |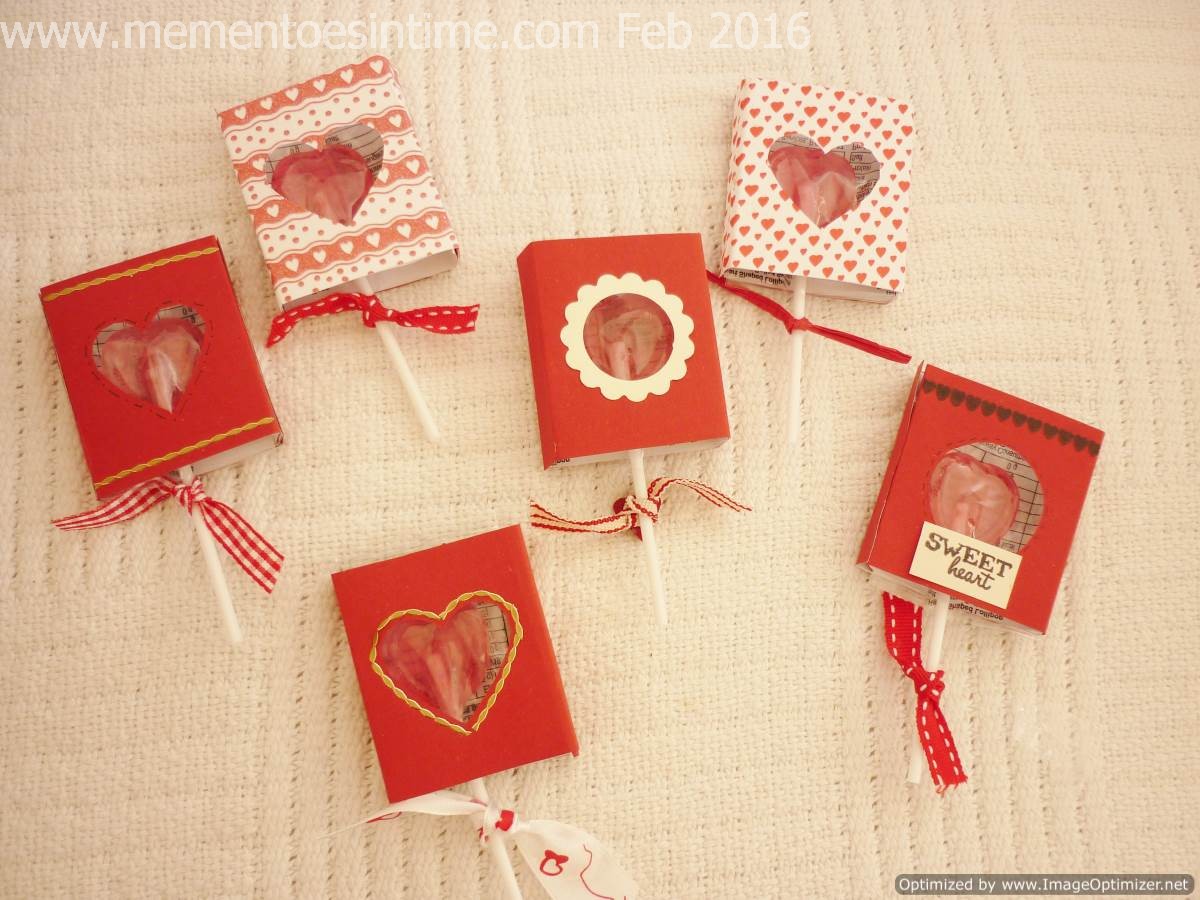 You would not believe how hard I looked for flat round lollipops to make this project. Absolutely impossible!  Have you noticed how lollipops seem to be round balls these days? You can of course use ball shaped lollipops for this project, they will just stick out a bit through the front but no stress!

Anyway, I did eventually find some flat heart shaped lollipops on good old Ebay and today's project features a way of dressing them up so that they look more of a treat.
A simple ribbon added to the box finishes the project off nicely. As you can see in the photo, you can cut apertures in different shapes for your choice of project.
You can find the template on the Member pages. I will be posting it there soon.
Drop by tomorrow for another project in our series.

Please do consider leaving a comment or uploading a photo for us. It is very difficult to get people engaged on the site but it would be great if you could. It makes all the effort worthwhile!