| | |
| --- | --- |
| Posted on March 18, 2016 at 8:30 PM | |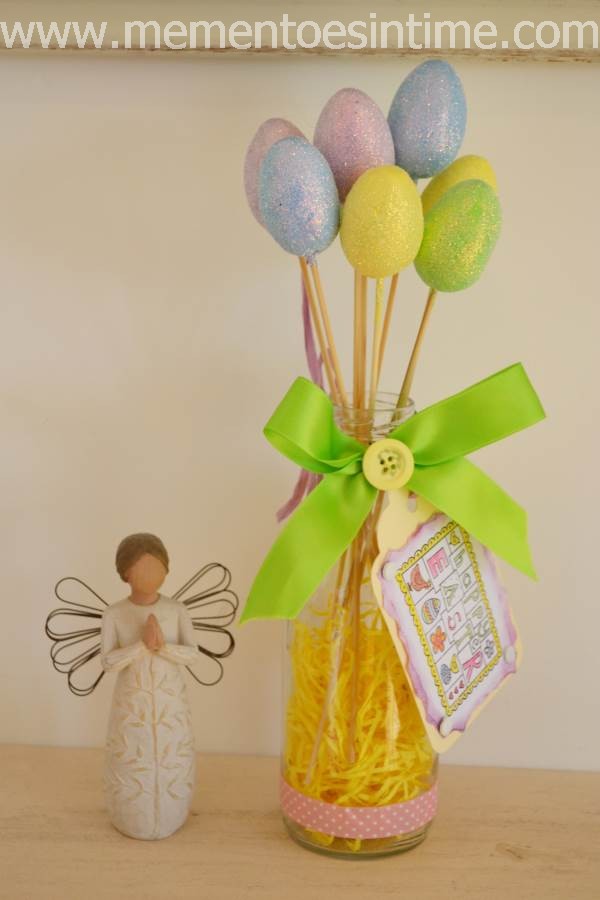 I love glitter! In fact it has to be up there in my top ten crafty items, well maybe top five. People are always pointing out that I am shimmering with glitter as that stuff gets everywhere doesn't it!
Anyway, here is a lovely quick project to use up your stash of foam easter eggs. I keep buying packets of them in the store without using up the old ones, so I literally have these things everywhere. This is a nice gift to give someone or just as a decorative piece for your mantelpiece, as I have done here.Those retro milk bottles are fantastic for this. I have just added some packing materials and decorated my bottle.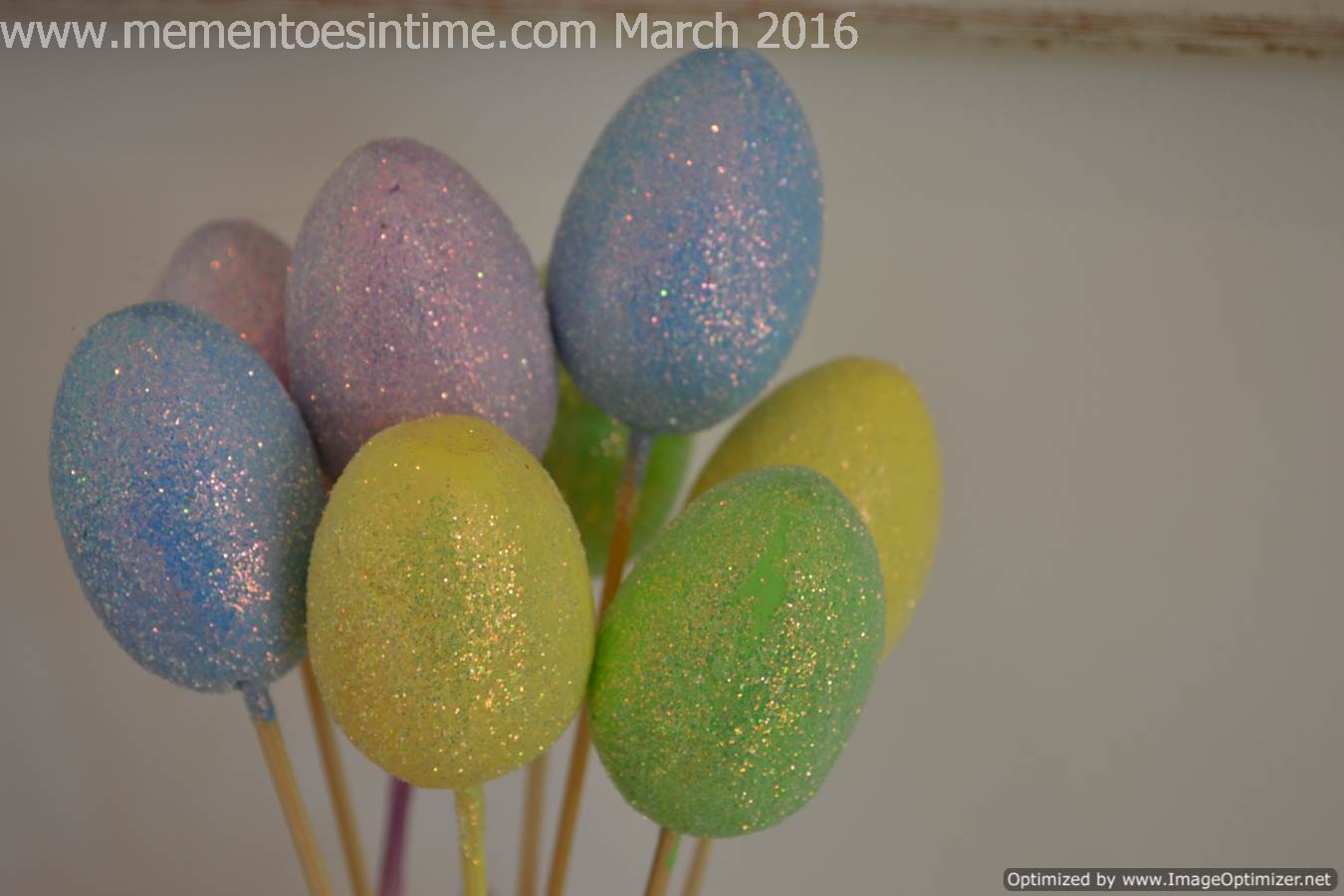 I know you can buy these glitter eggs ready done but it is sooo much nicer making your own isn't it? So just get out those pastel acrylic paints and get a nice base coat before getting out the glitter. Cover the egg with a good strong PVA or white glue and then throw yourself into the holographic glitter!vThe eggs are then simply mounted onto some BBQ skewers and popped into the bottle.
Add a gift tag and you have a nice Easter gift for someone!
This is the last in our Easter series. I hope you have enjoyed joining us this year. Wishing all our visitors and members a peaceful Easter season.