| | |
| --- | --- |
| Posted on March 12, 2016 at 6:55 PM | |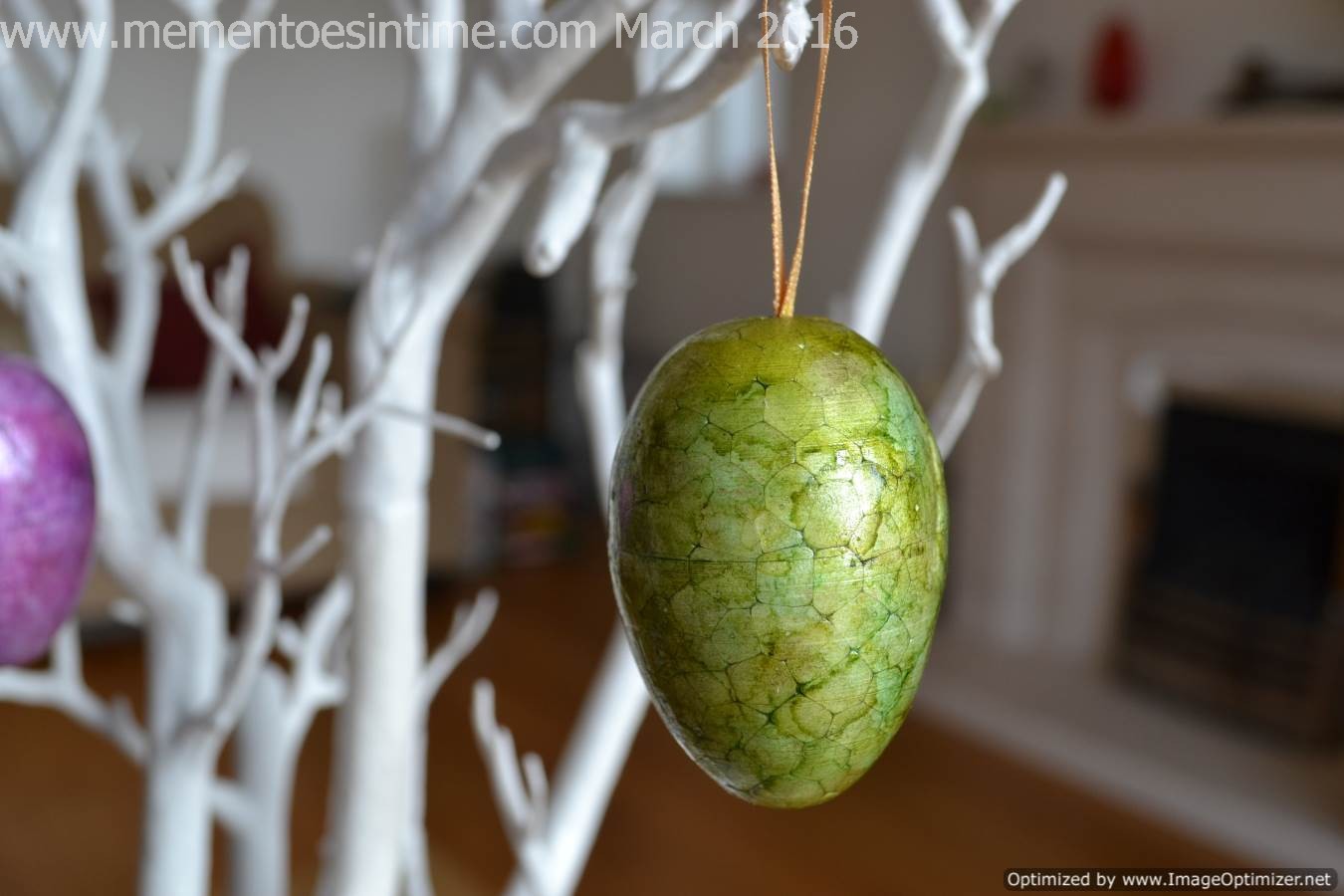 Today, we are making some beautiful decorated Easter Eggs, which you can use every year. If you have one of those lovely tree hangers like this, these eggs are a perfect thing to hang on it. These decorated eggs in their rich colours are so elegant and make a change from the usual pastel shades.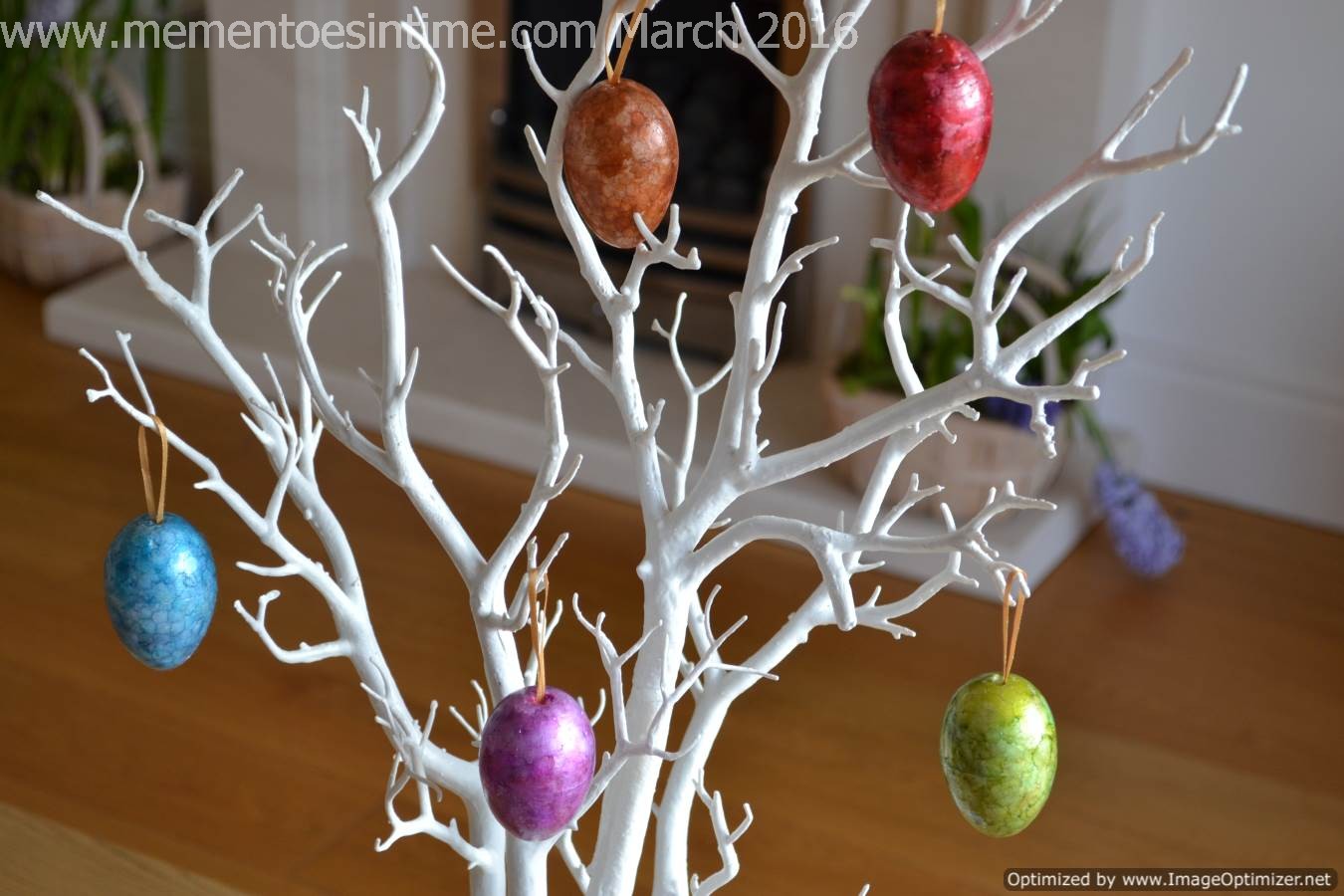 I have had my alcohol inks for quite some time but honestly have struggled to use them at times. I usually work on cards and other papercrafts and these inks lend themselves mostly to off the page projects. I have to say that I was so pleased with these decorated eggs that are simplicity itself to make. The depth of colour you get by mixing a few shades together is lovely, as you can see on the green and blue eggs shown in the photos.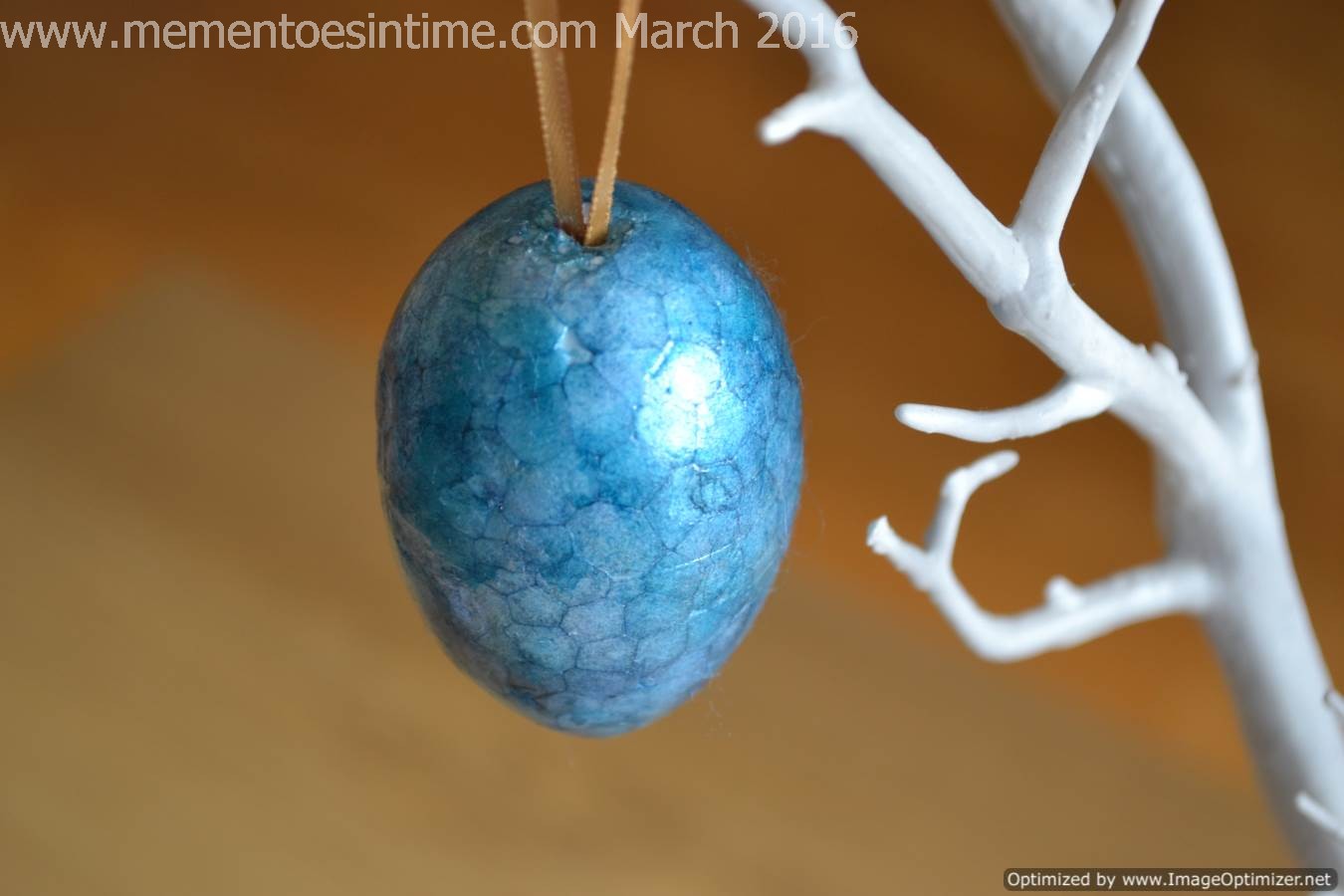 Just dab a foam egg with mixed shades of a colour and let dry. Then cover with a gloss varnish to finish. You could add some buttons or trims dabbed with contrasting inks but I like my eggs simply decorated with the inks.
Tip: Eagle eyed visitors would notice that  I have placed my ribbon on the bottom of the egg, as there was already a hole there from the skewer used to hold the egg while decorating. If you want to hang the egg the right way up, just cover the hole with a button or sequin and then create a new hole for your ribbon at the top.

Join us again for some more decorated Easter egg ideas!