| | |
| --- | --- |
| Posted on March 15, 2016 at 10:20 PM | |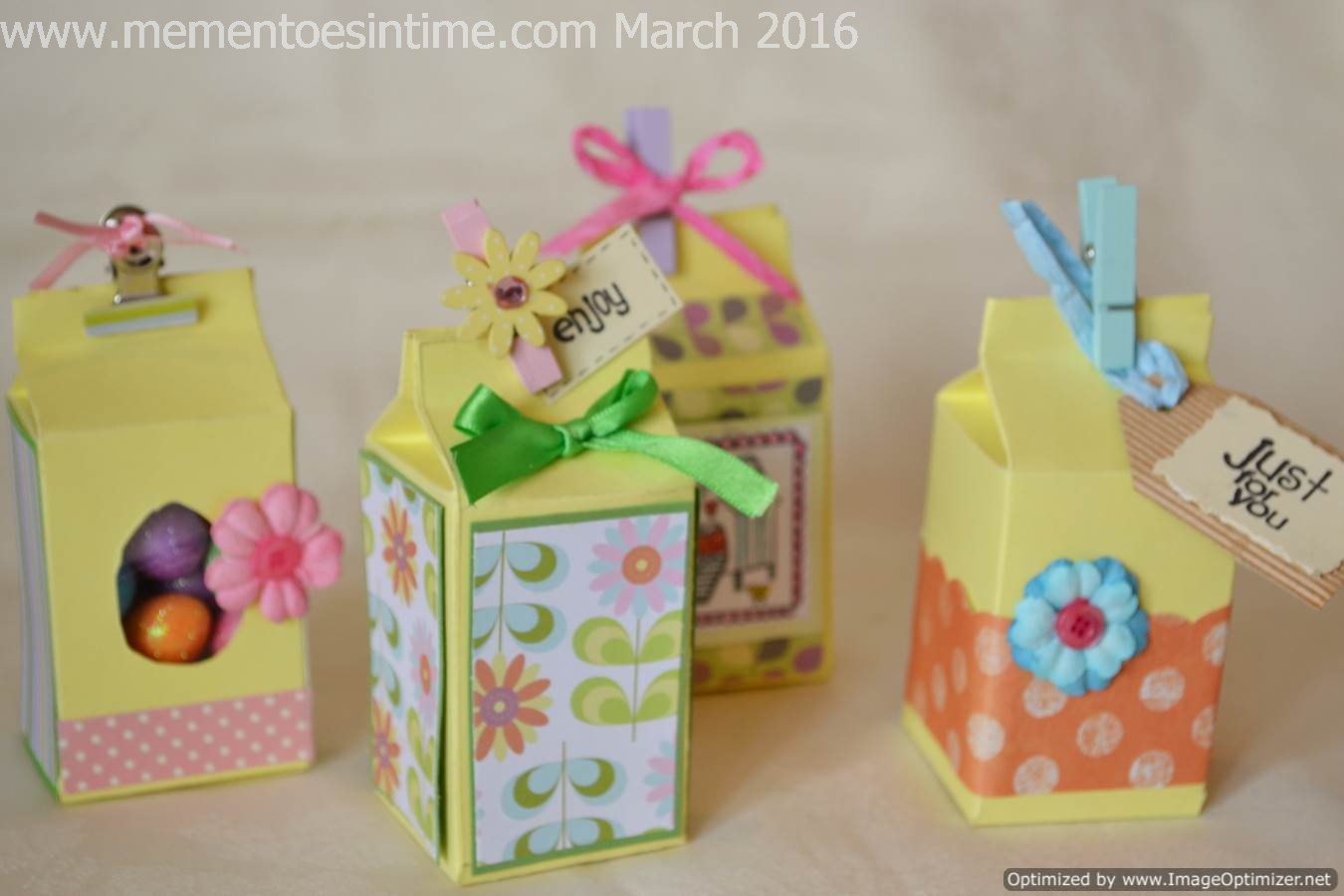 Another quick project for you today. We made heaps of these mini milk cartons at Christmas 2014, including a carton advent. You can find those on the blog if you use the search bar above. Today, we revist the milk cartons for Easter!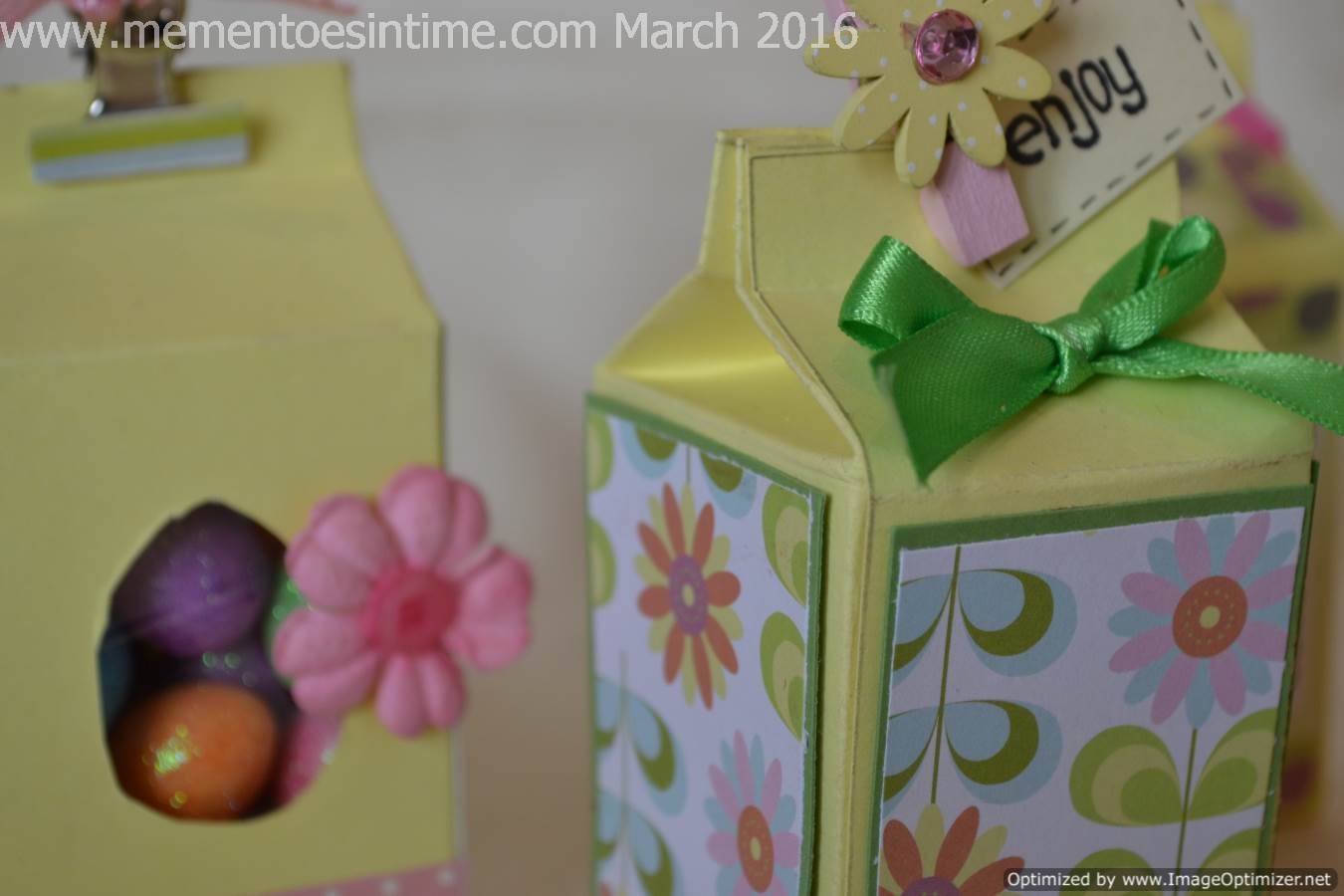 These really are simple to make, especially if you set up a production line. You can cut apertures or leave them whole.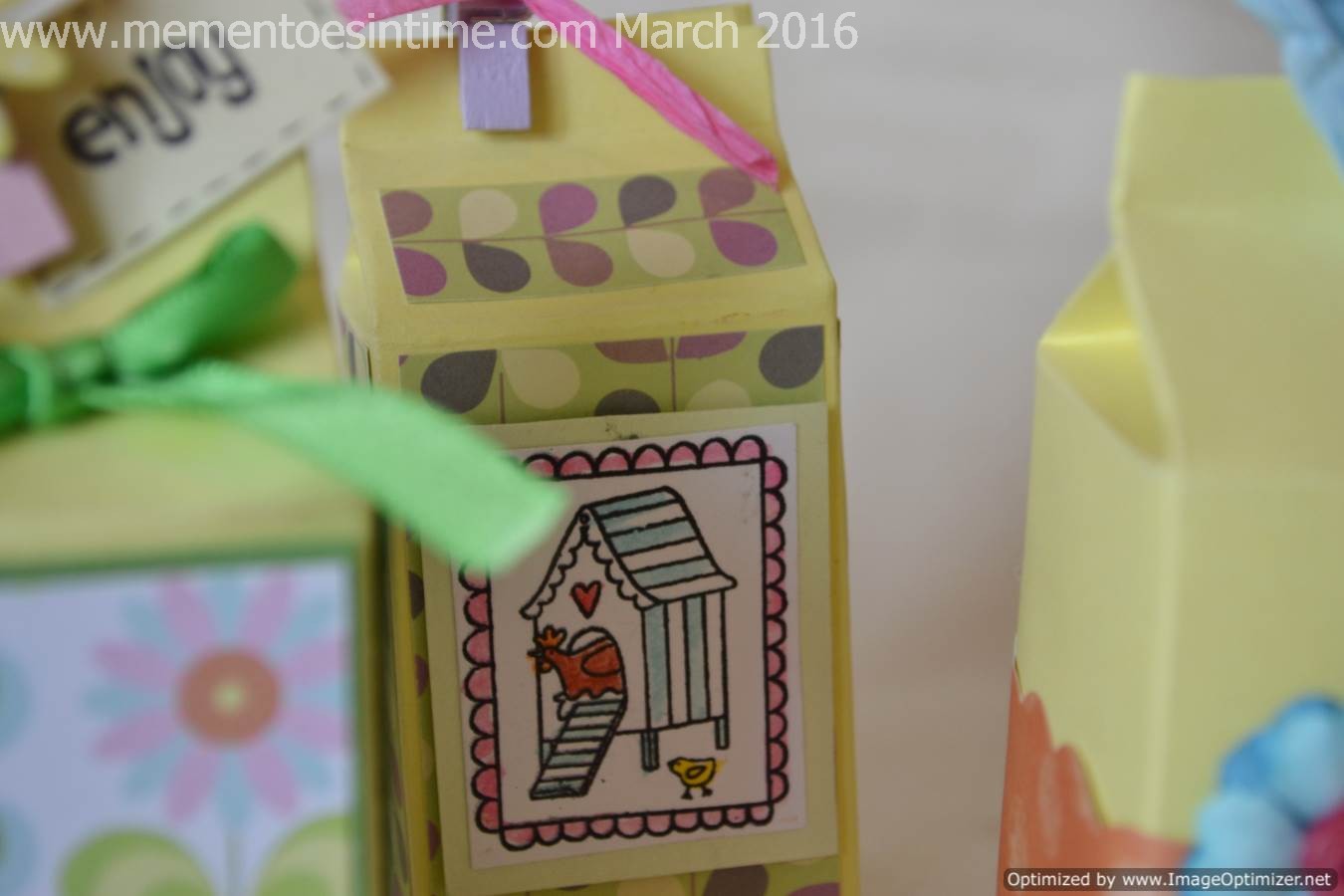 The fun bit is actually the decorating. Go to town with your pretty papers and ribbons and use all those stamps you haven't found a use for before, to make tags and embellishments.
You can get the template to make milk cartons in a range of sizes on the Member's pages. Join us tomorrow as we add another Easter themed project for you.