| | |
| --- | --- |
| Posted on March 16, 2016 at 8:30 PM | |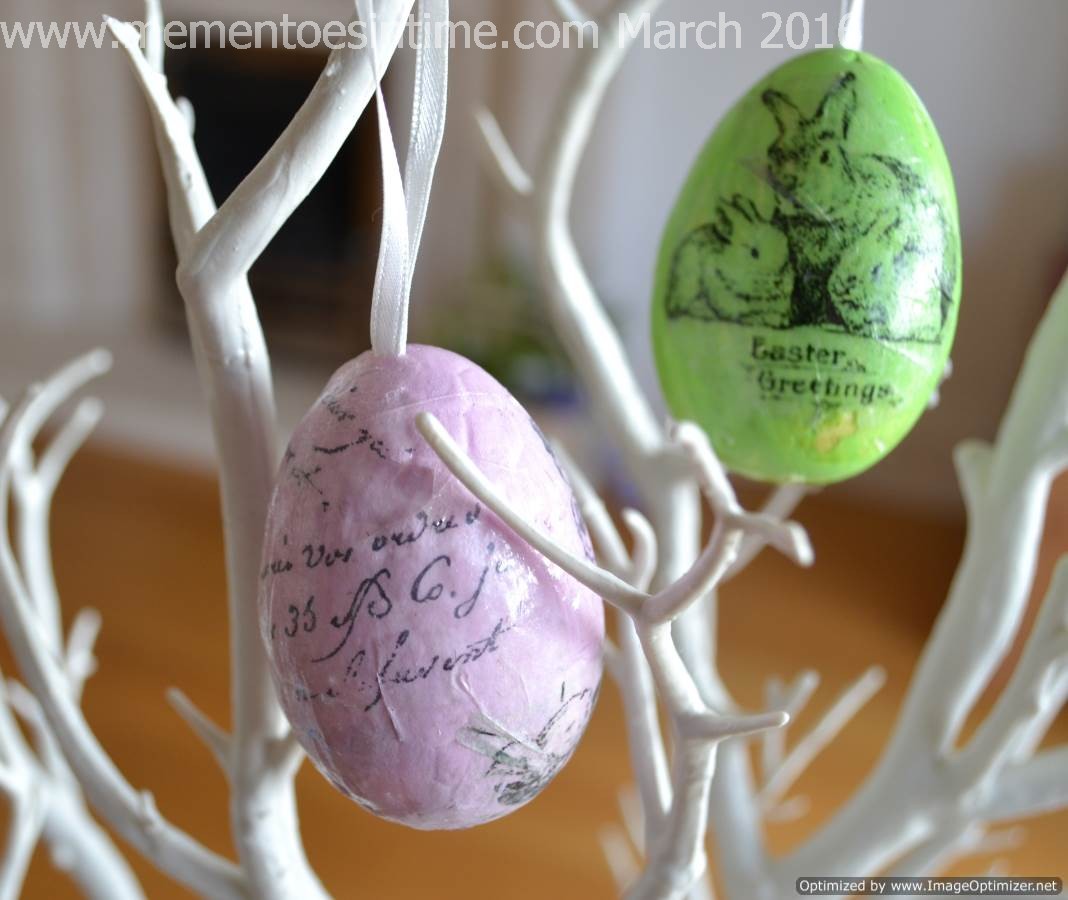 Today's decorated egg project features the same simple technique used on our distress egg in an earlier post. I think this gives a lovely and very tasteful effect and these stamped eggs will look extra stunning if you have a twig tree to hand them on!
I have base coated my eggs with acrylic paint in a range of pastel colours before decorating.
Then instead of trying to stamp directly onto the egg, try stamping onto tissue paper and then gluing this to the egg with a watered down PVA or white glue. Spend some time getting the wrinkles out by brushing with your glue brush. Mine are a little wrinkled, due to time pressures!
Tip: If you want to use digital stamp images, you can print onto tissue paper, seal the images with some hairspray or fixative before cutting out and gluing to your egg. I will post up a photo tutorial of how to do this printing if anyone is interested, so comment below if you want me to do this and I will take the time to do it.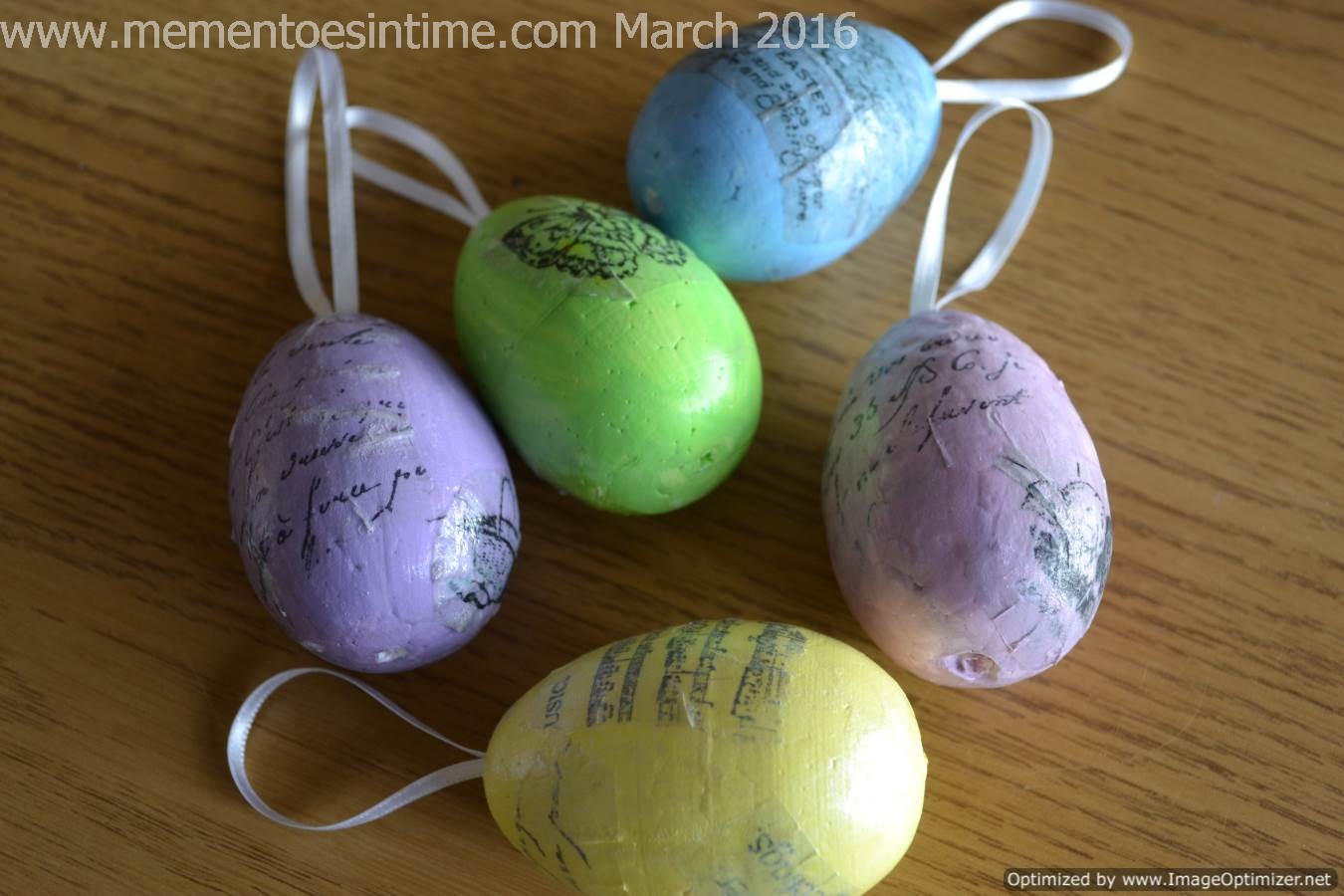 Finish off with either a mat or gloss varnish, or you can use a bit more of the watered down PVA glue to seal the stamped images.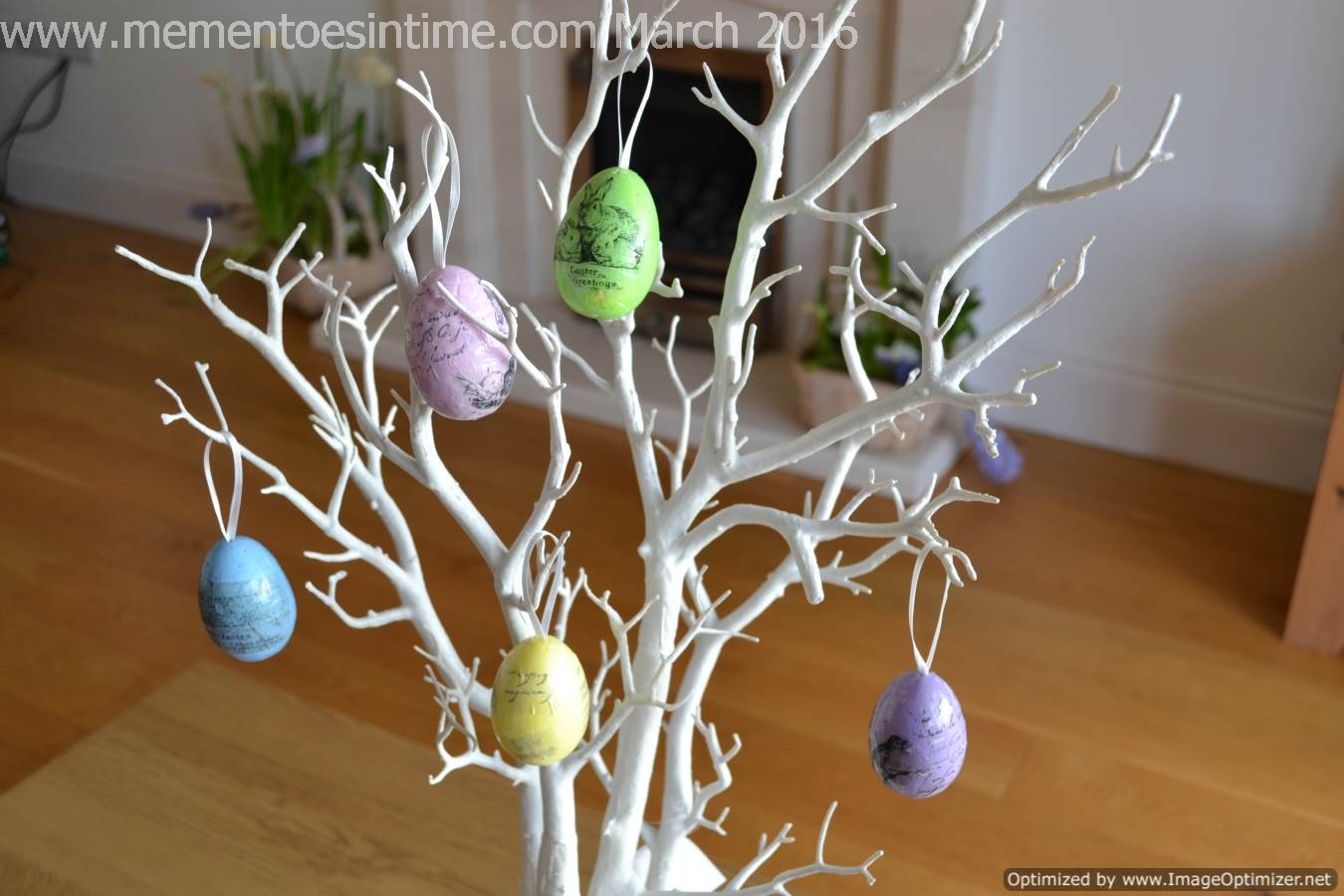 I love these decorated Easter eggs and I really think they cheer up the room and make Easter a time worth celebrating. What do you think?