| | |
| --- | --- |
| Posted on March 18, 2016 at 2:40 AM | |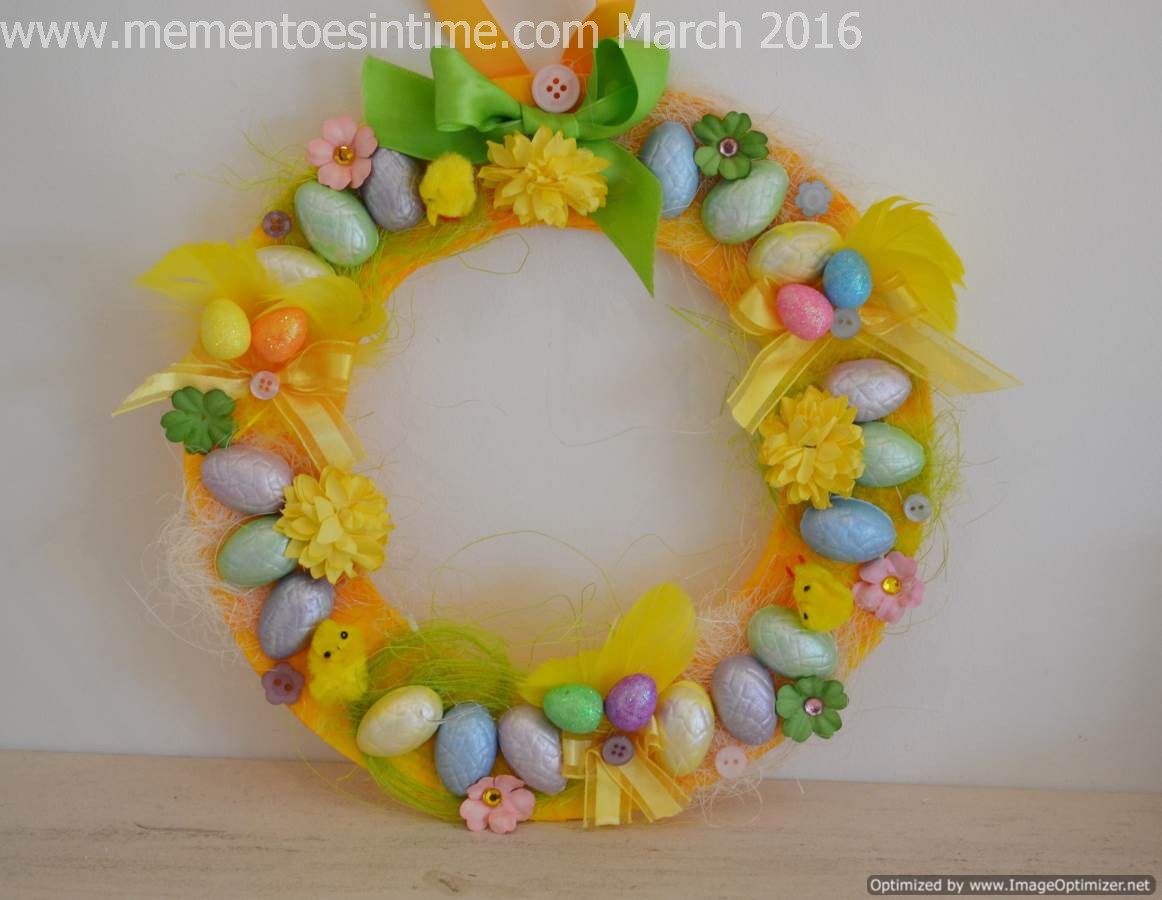 Most of our projects in this series have been very quick to make. This project takes a little longer but is such fun. I set myself the challenge of making an Easter Wreath as simply as possible, using some recycled materials and just let the project run it's course.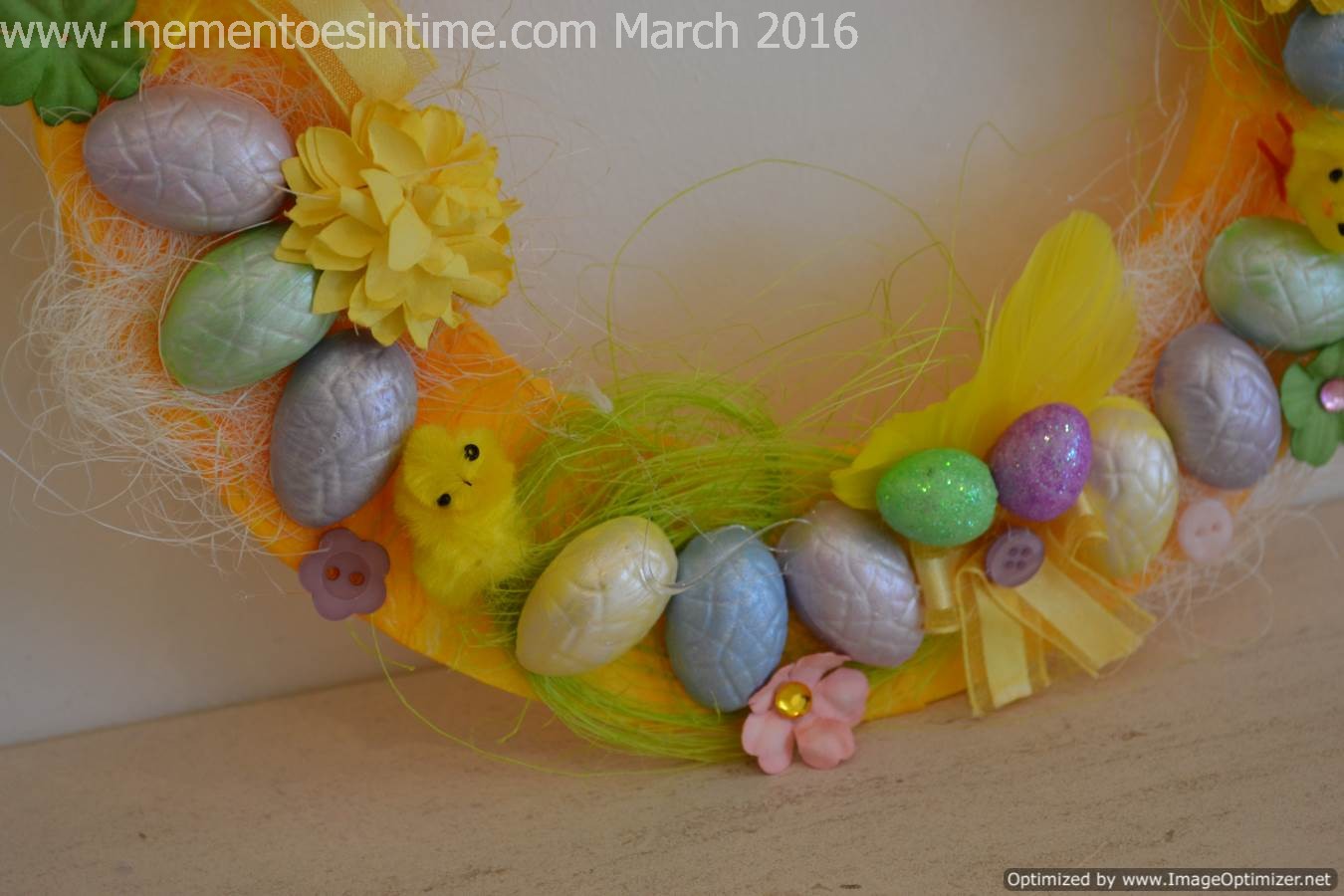 The wreath is mounted on those polystyrene bases you get under pizzas, with a circle cut out of the midde. This was wrapped with some old yellow tissue I had saved and then decorated with all my Easter trims.The eggs are made from a chocolate mould filled with plaster of paris and then painted with acrylic paint and a pearl effect varnish. I have added some glitter eggs as well and some paper flowers, ribbons and some feathers. There are even a few yellow chicks peeping out here and there. This wreath has been hanging in my hallway for the last two weeks and is now on its way to my dear Mum, to hang on her noticeboard in her nursing home. She requested this after watching the Easter projects video.

I am pleased with the result which is bright, cheerful and 'Eastery' if you know what I mean. Why not make one of these yourself and have fun being creative!