| | |
| --- | --- |
| Posted on November 24, 2016 at 8:45 PM | |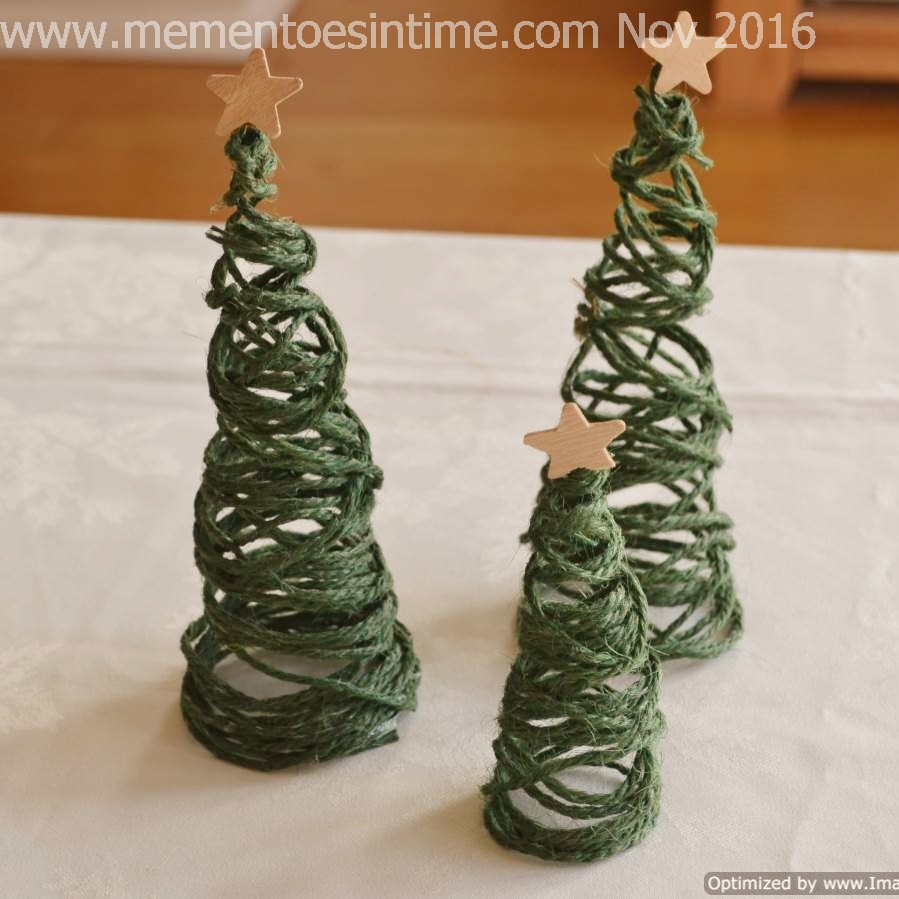 We are kicking off our Christmas projects with a trio of lovely string trees that are super easy to make and very effective. Add a tea light underneath (not a real one of course, or you are going to end up homeless but one of those ones you can get very cheaply now with batteries) underneath and place upon your festive table or mantelpiece.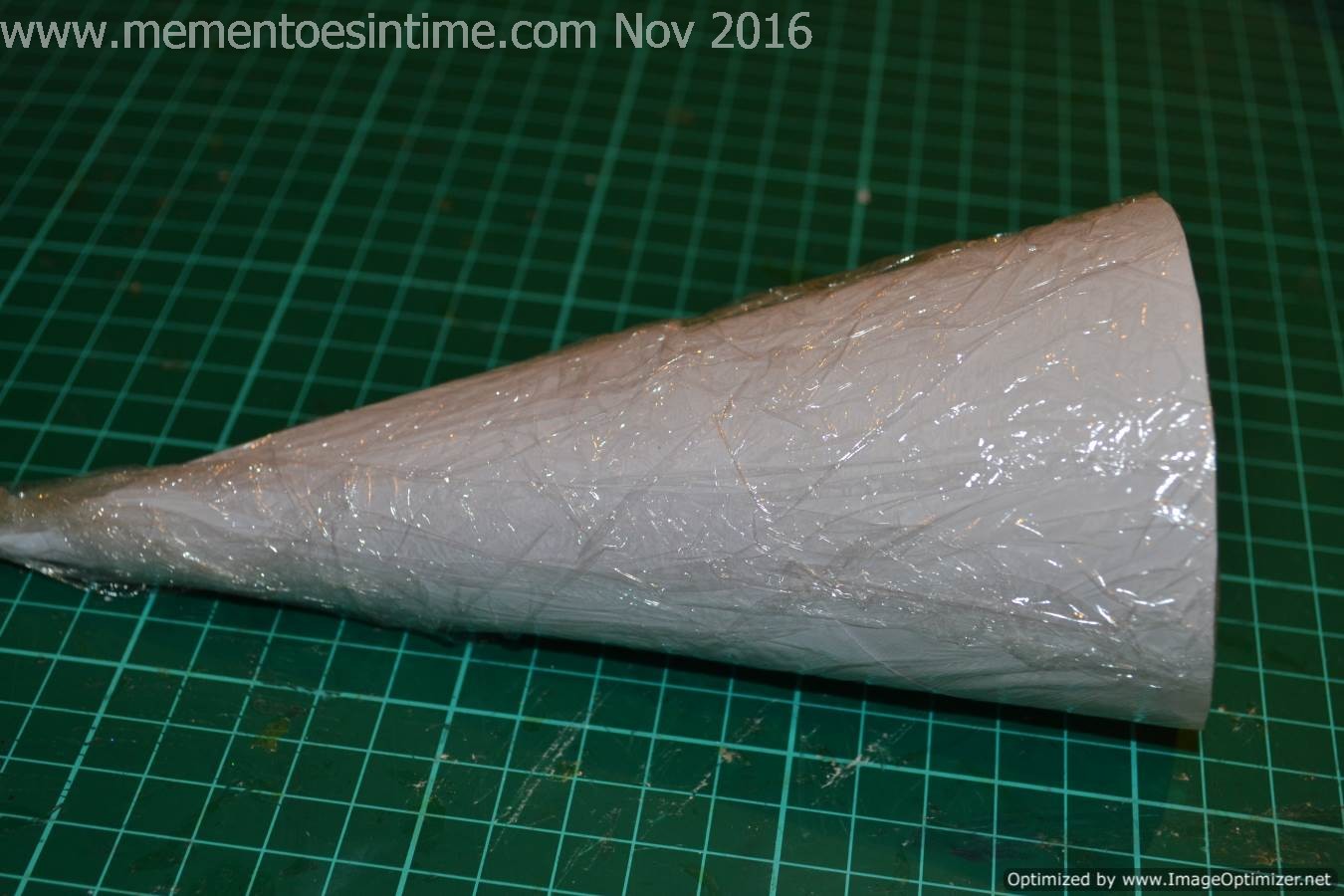 The trees are made from twisting twine around a cone shape. The twine or strong string is dipped in either a liquid starch solution or you can use a watered down PVA/white glue solution, like I have done. Find a small tray or container to use to soak the string first and make sure you have a surface to use that you don't mind getting messy as the string can flick about and send glue to everywhere you don't want it to.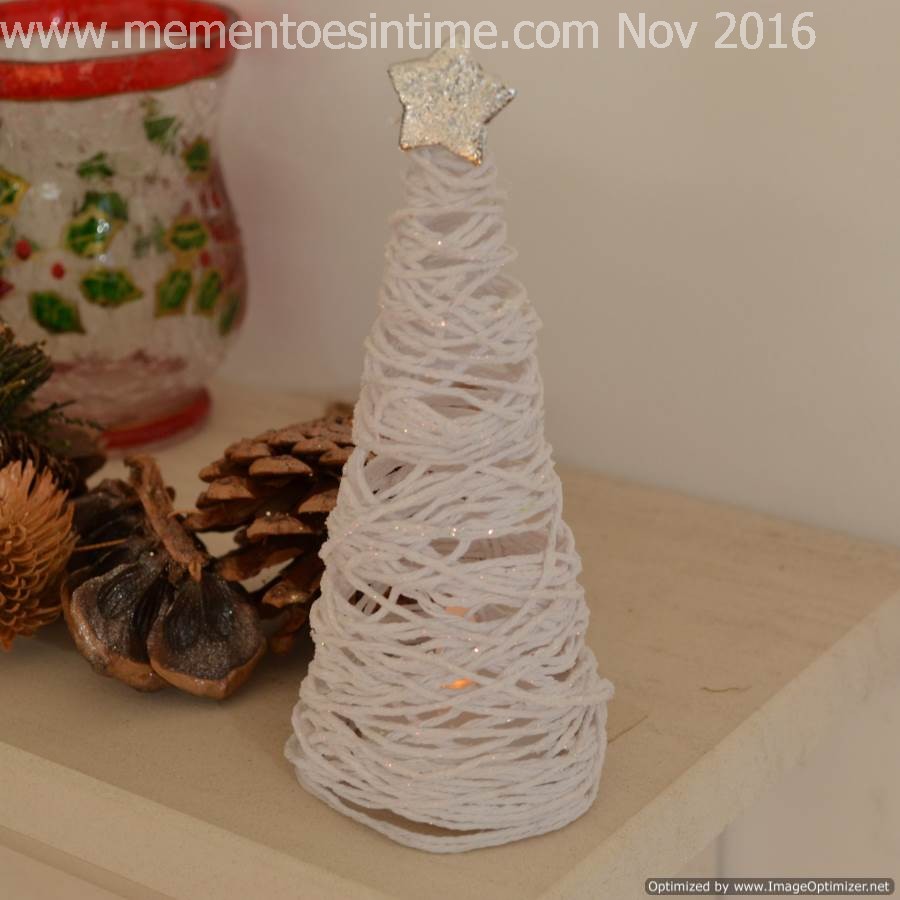 Tie the string on at the top of the cone and then wind it around down and up the cone shape to create a non uniform pattern.When you have covered the cone, you can tie off the string and place your tree to dry. Once dry, carefully slide the cone out from inside the string and you will be left with your tree shape. Decorate with glitter, stars or anything you wish.
Tip: You can use a foam cone, like the type you can find in hobby shops, or if you can't find one then we have a free template on the Member pages you can use in various sizes. Cut out the shape, roll the cone up and tape and then away you go.
Tip: To stop the paper cone getting soggy, cover it with some cling film, as I have in the photo above. You can also oil the cling film to make it easier to remove once dry.
Tip: Garden twine works the best but other strings and yarn can be used. If you are using a thinner string or yarn, make sure you use a stronger mixture of glue to get a good hard finish and wind your yarn or string around the cone more times. This will create a sturdier piece.

This year's projects will be listed on the Member pages under the heading 'Christmas 16', so head there to pick up any free templates we mention.
If you like the string trees idea, then watch out for another similar post to make ornaments or baubles in the same way!