| | |
| --- | --- |
| Posted on November 30, 2016 at 8:45 PM | |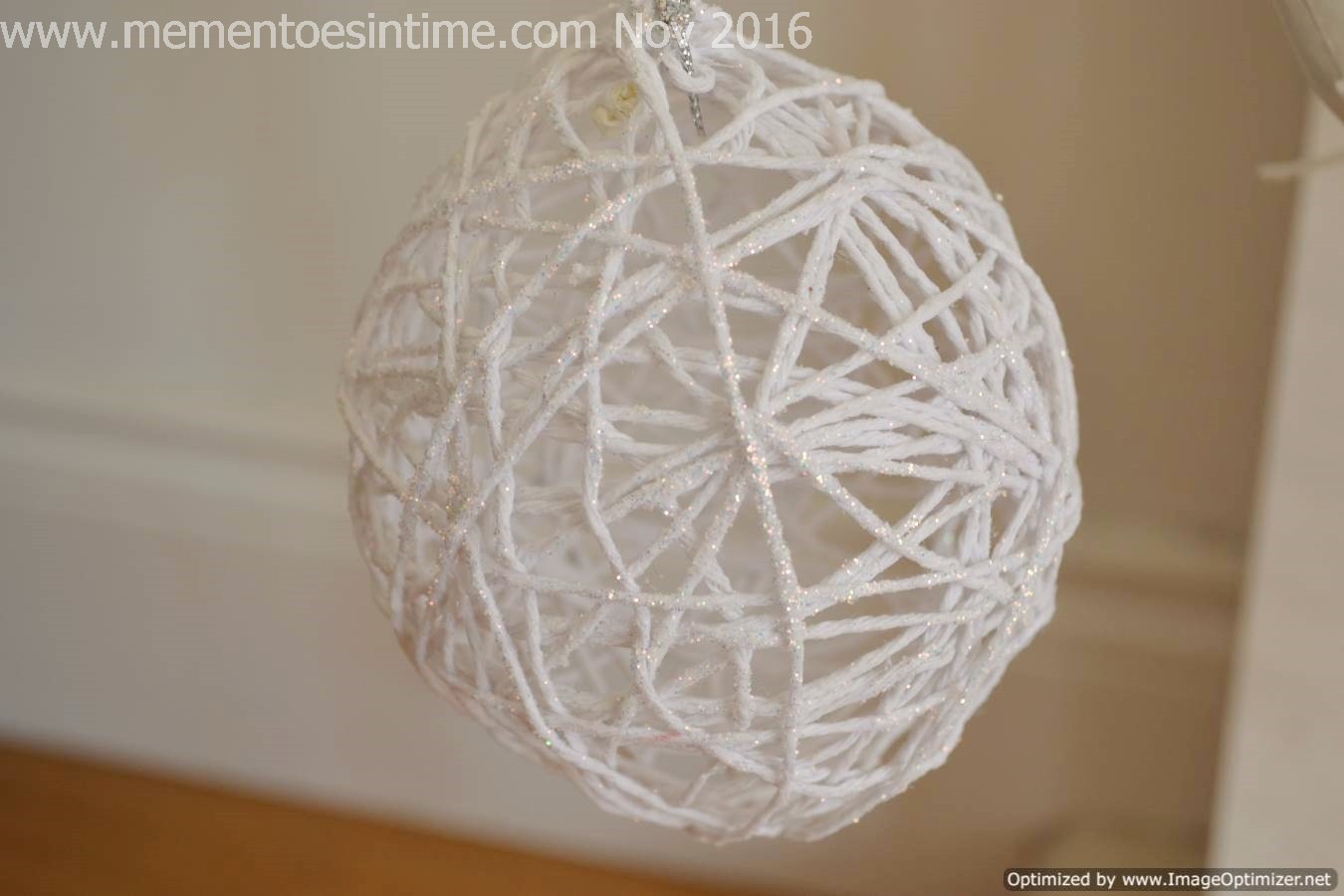 I promised another post using the string technique we featured in our first post in the Christmas '16' Series, so for today's project we are making some exsquisitely delicate string baubles or ornaments.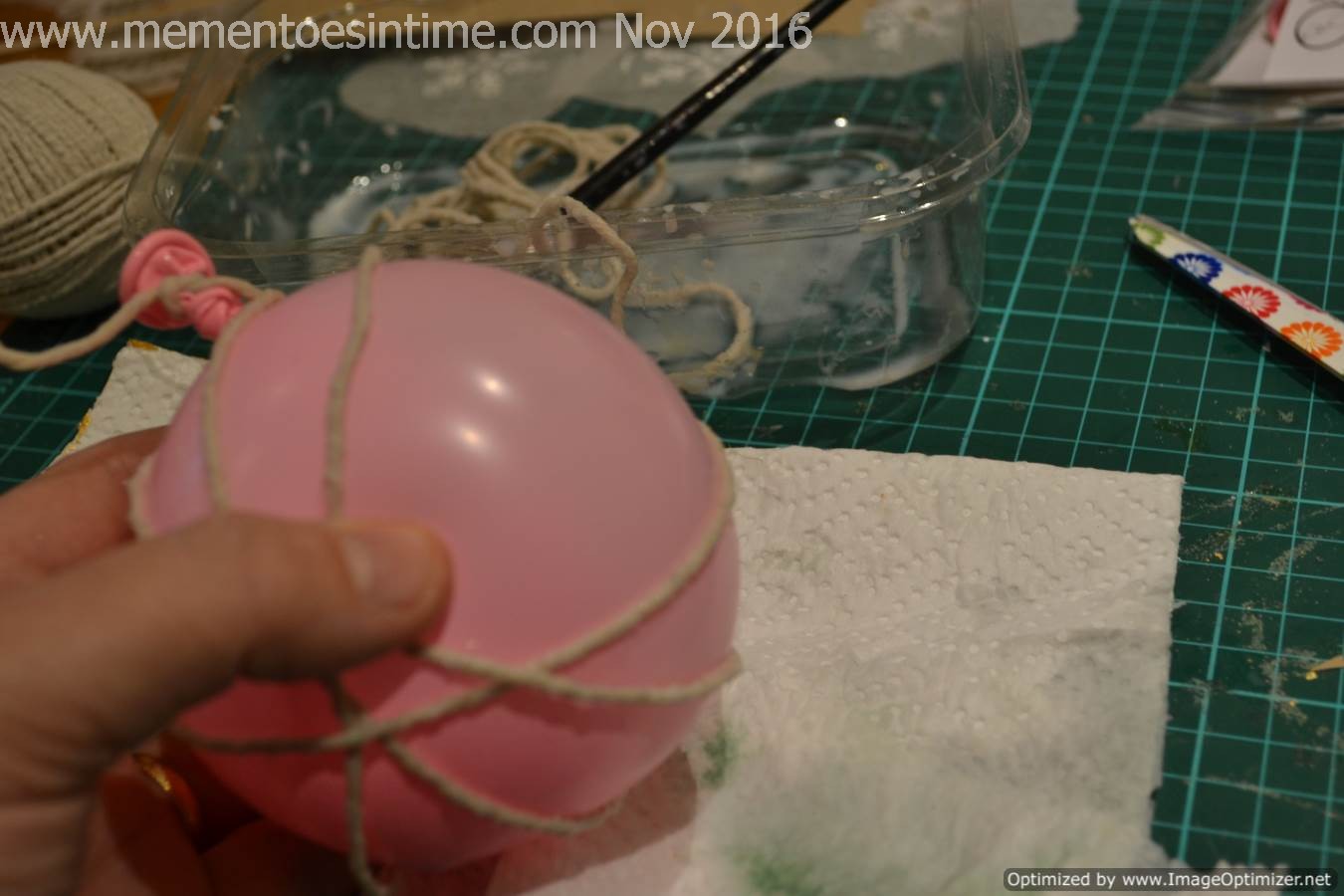 Instead of a cone shape, I am using a balloon this tiime. You can blow the balloon up to any size you like and even make a series of them in varying sizes.
Again, as with the tree project, you need to dip your string in liquid starch or PVA/white glue diluted before you start to wrap it around the balloon. Tie the string at the neck of the balloon, as this will be where you cut the balloon once your ornament has dried. Once it has dried, you can deflate the balloon, leaving a lovely, delicate ball.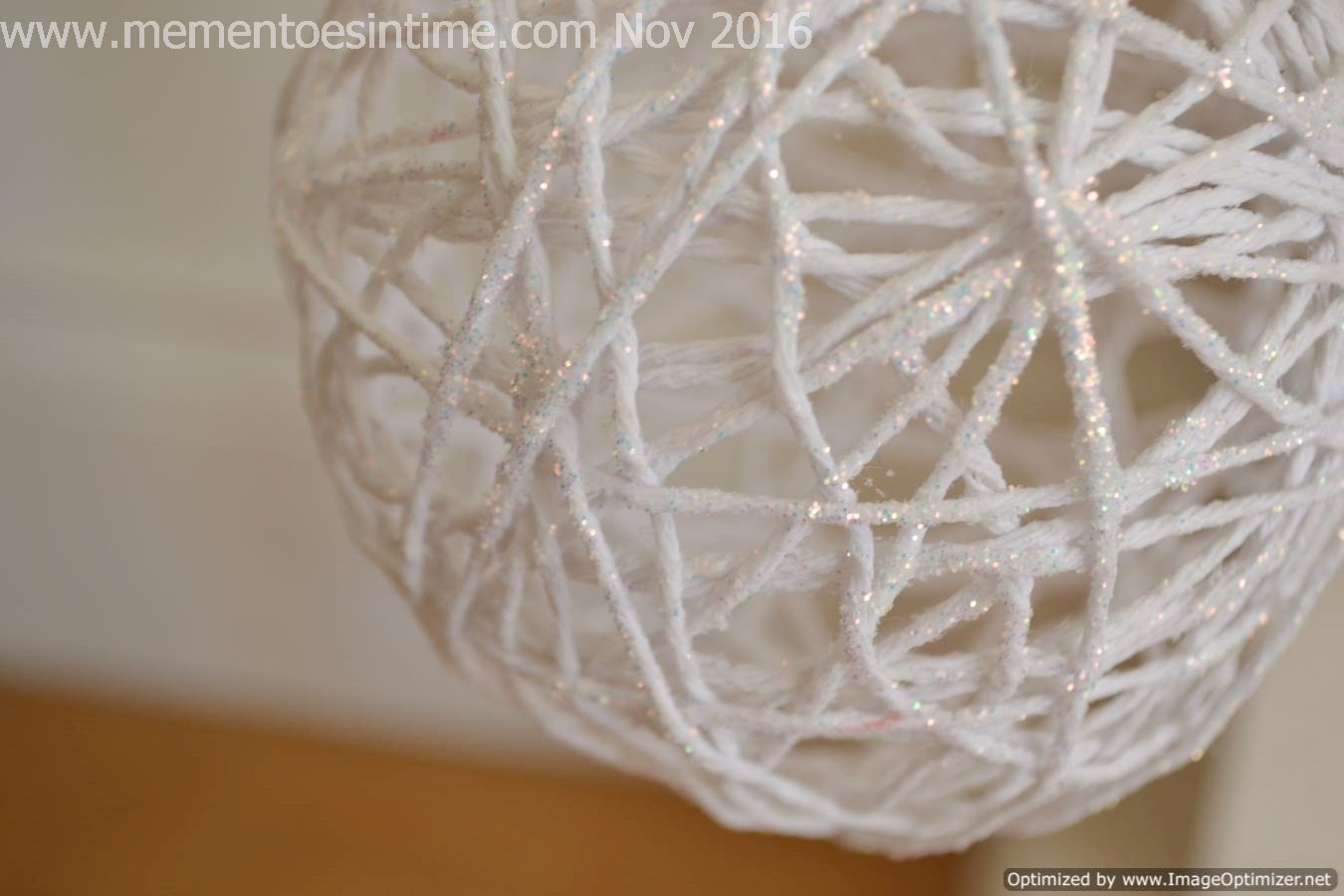 Tip:  I have added some glitter to mine and a piece of cord to hang it up. You could also colour your ball with paint.
I just love these string ornaments and have had so much fun making them. If you would like to leave a comment below or on our Facebook page, please do so, as we love to get them. Also if you have any questions or queries on this or any other of our featured projects please let us know. We do try to get back to all of you, although it might not be right away!.