| | |
| --- | --- |
| Posted on November 27, 2016 at 8:45 PM | |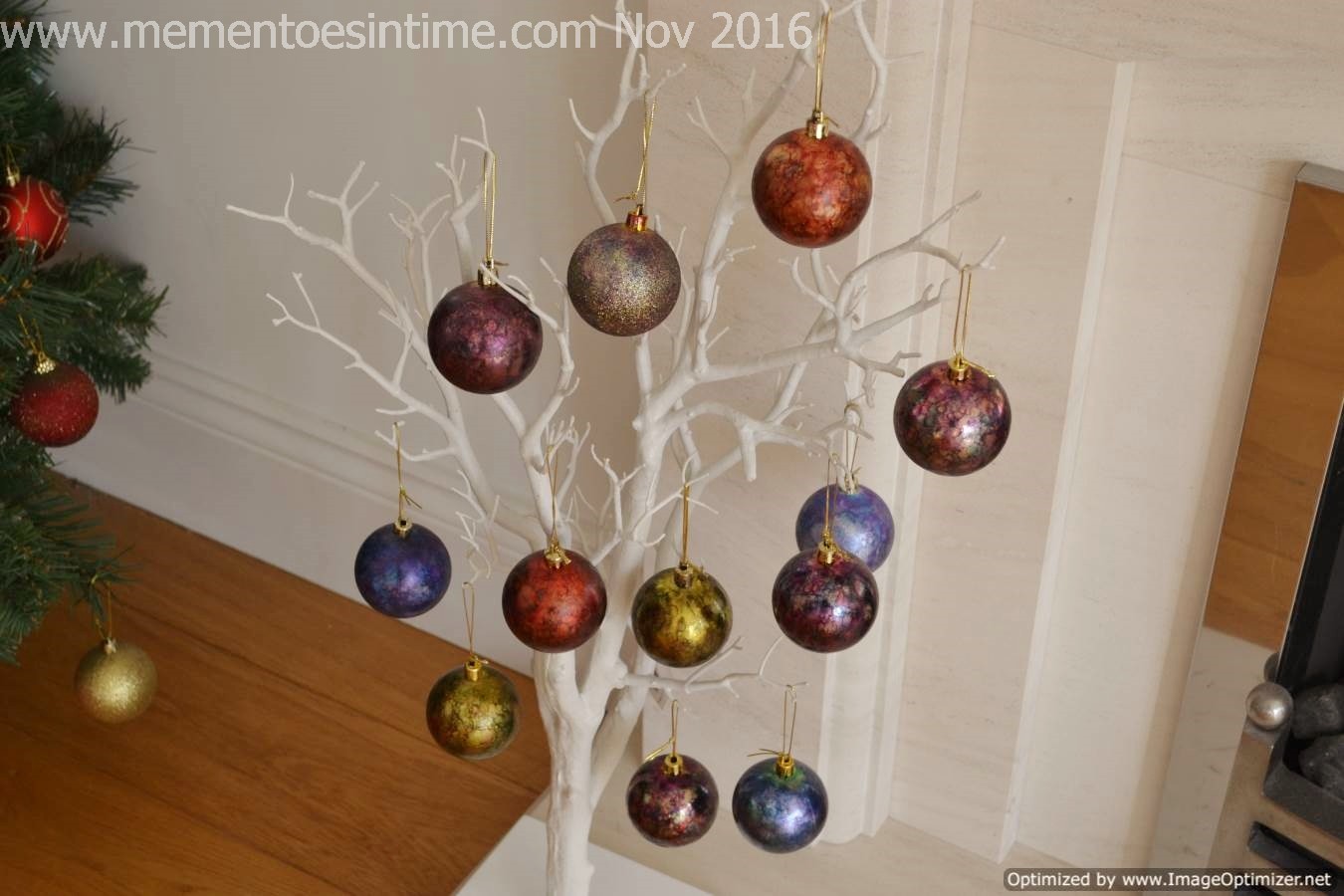 I love decorating ordinary things so they look completely different and today's project in our Christmas Series is heaps of fun to do. If you have a twig tree, they look excellent hanging on there, as you can see but they would look equally good on the Christmas tree or part of a decorative piece. I did a similar project with Easter Eggs earlier in the year which you can read about here.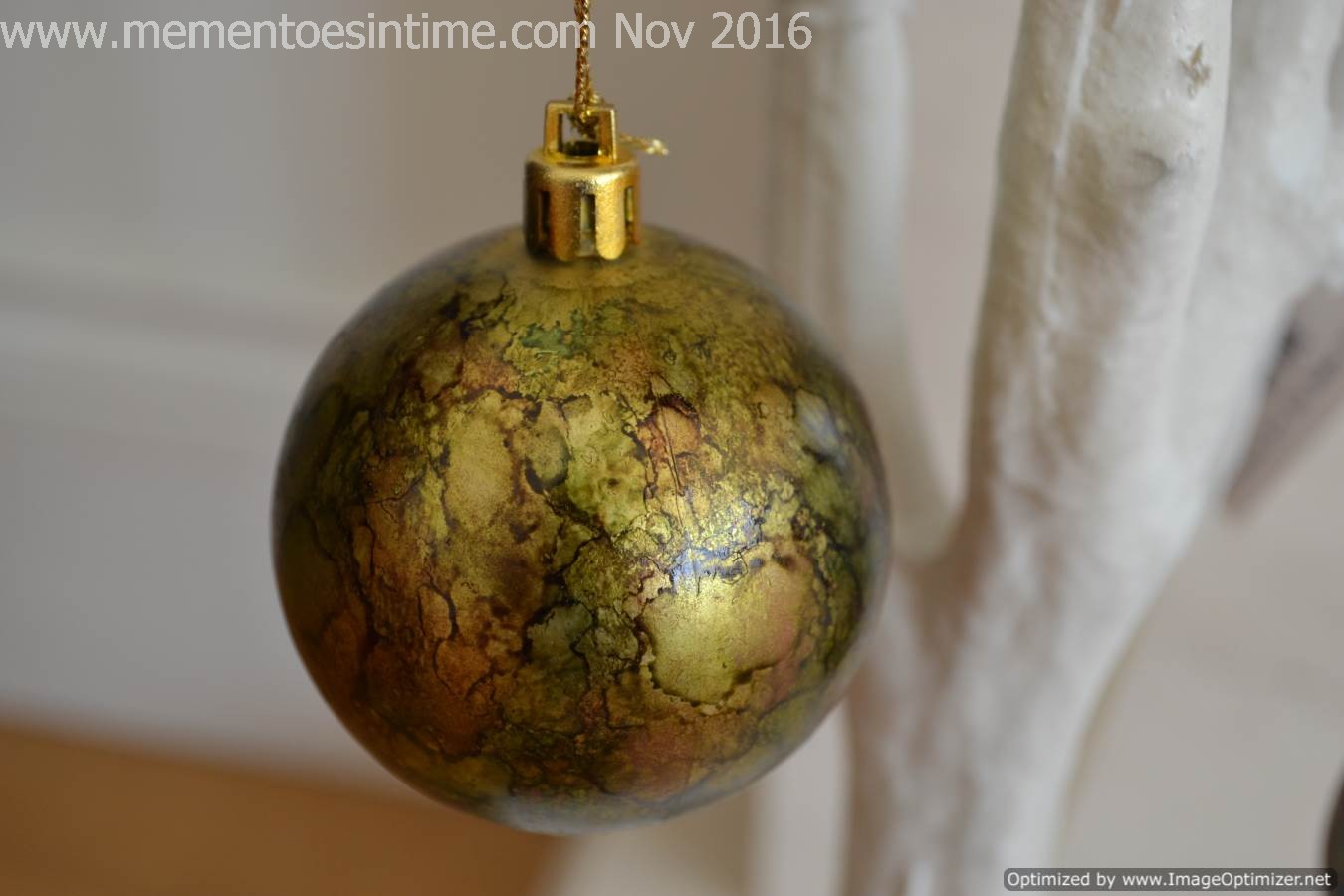 You will need a set of alcohol inks for this project and a set of plain gold shiny baubles or ornaments to decorate, which you can get very cheaply in the stores at the moment.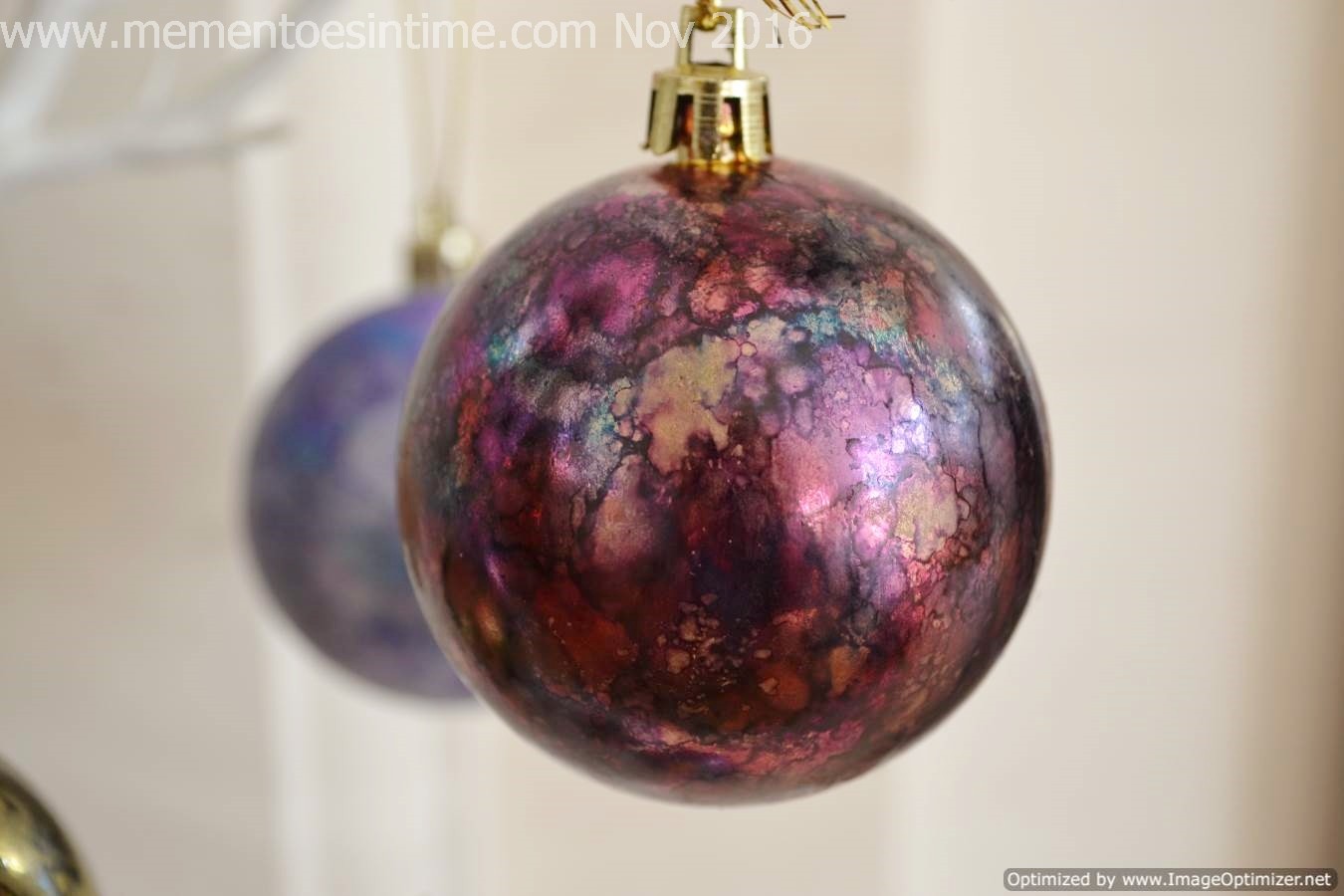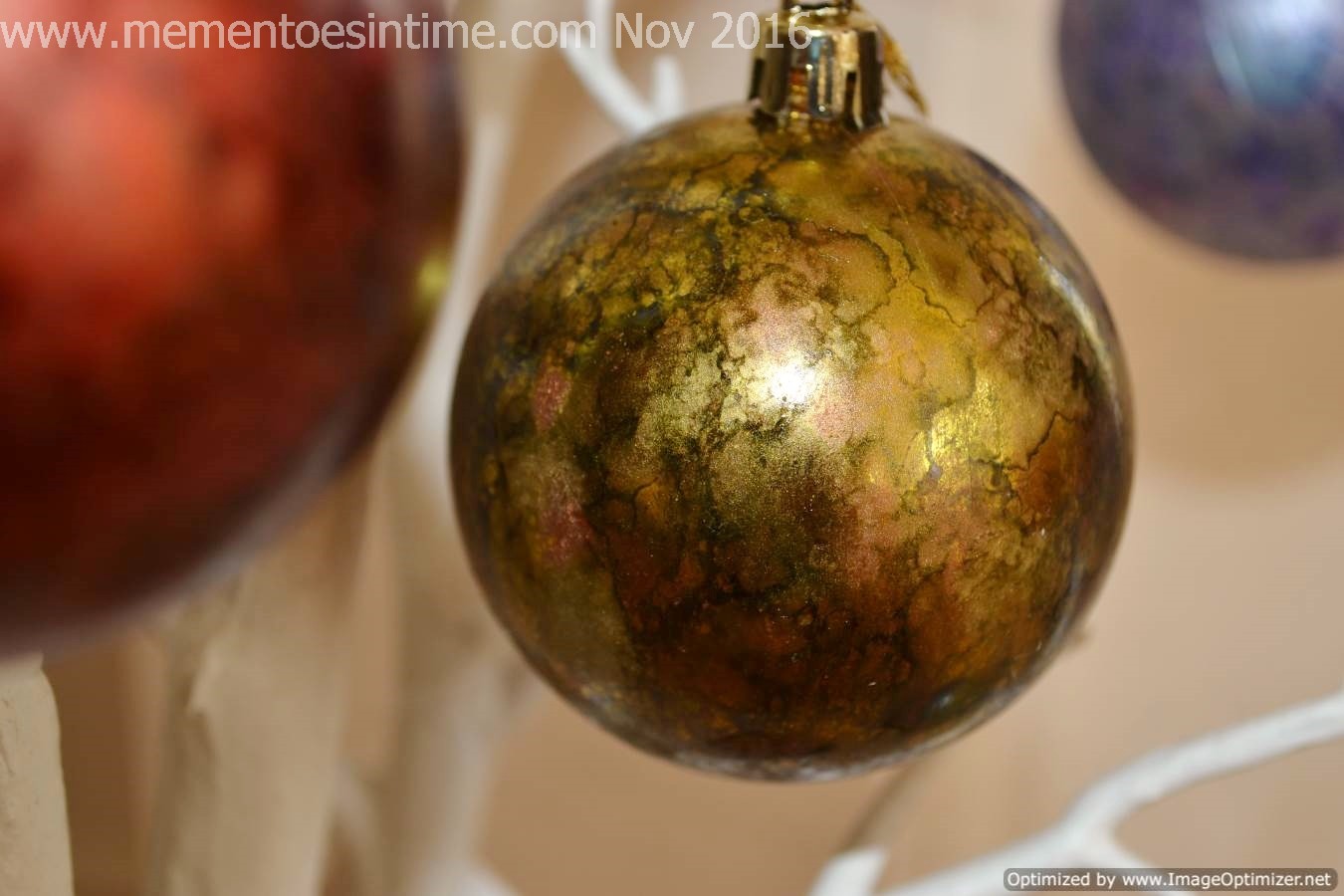 I'm not going to post any 'how to photos' with this project, just a series of photos of some of the lovely effects you can get by simply dabbing the baubles with your ink.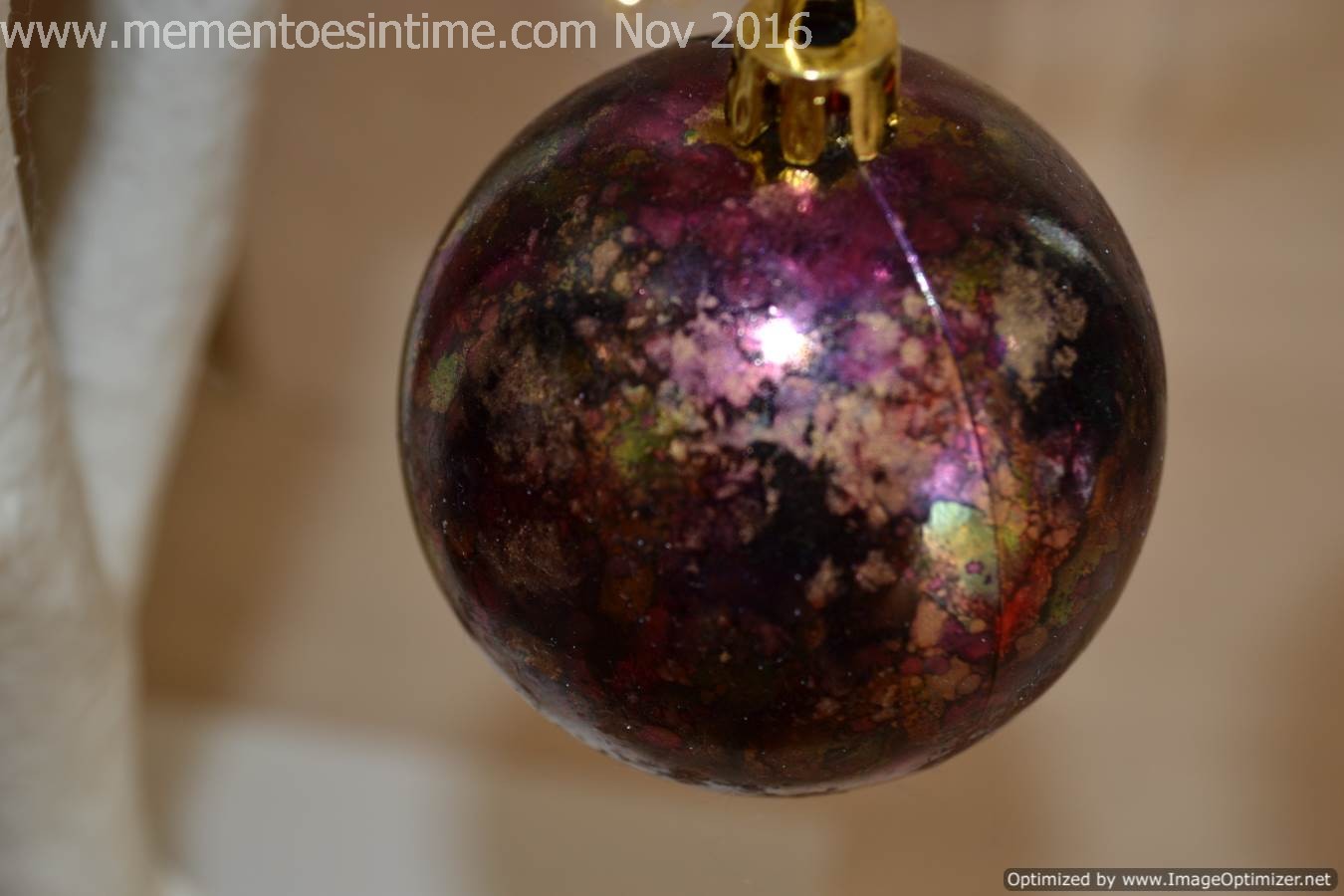 I found that you can get the most depth by not using too much ink and letting the gold of the original ornament show through a little.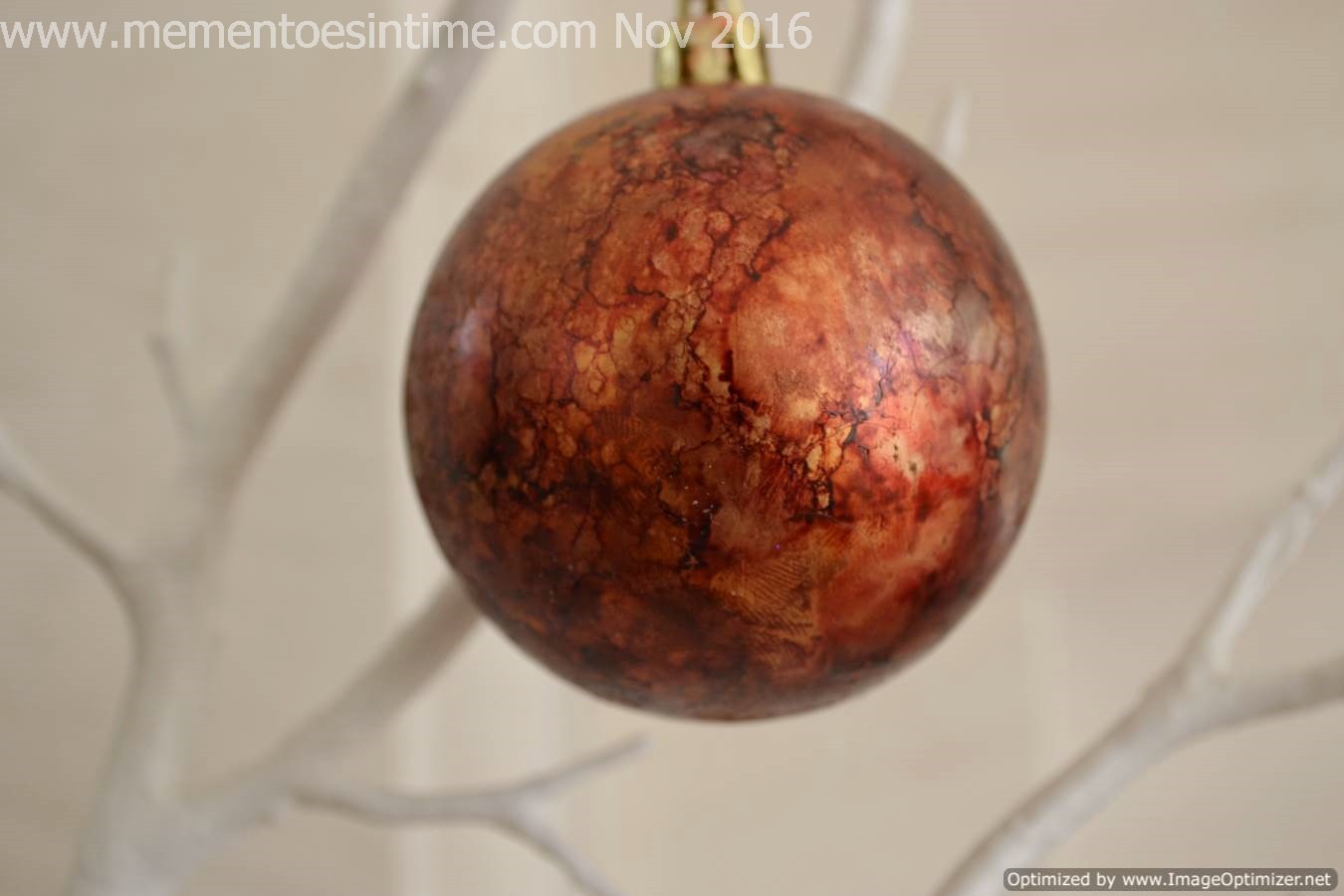 The more of the metallic inks you use, you get a less glossy and more matt finish. Also if you build up more layers of ink in any colour it will result in a more matt finish than a glossy one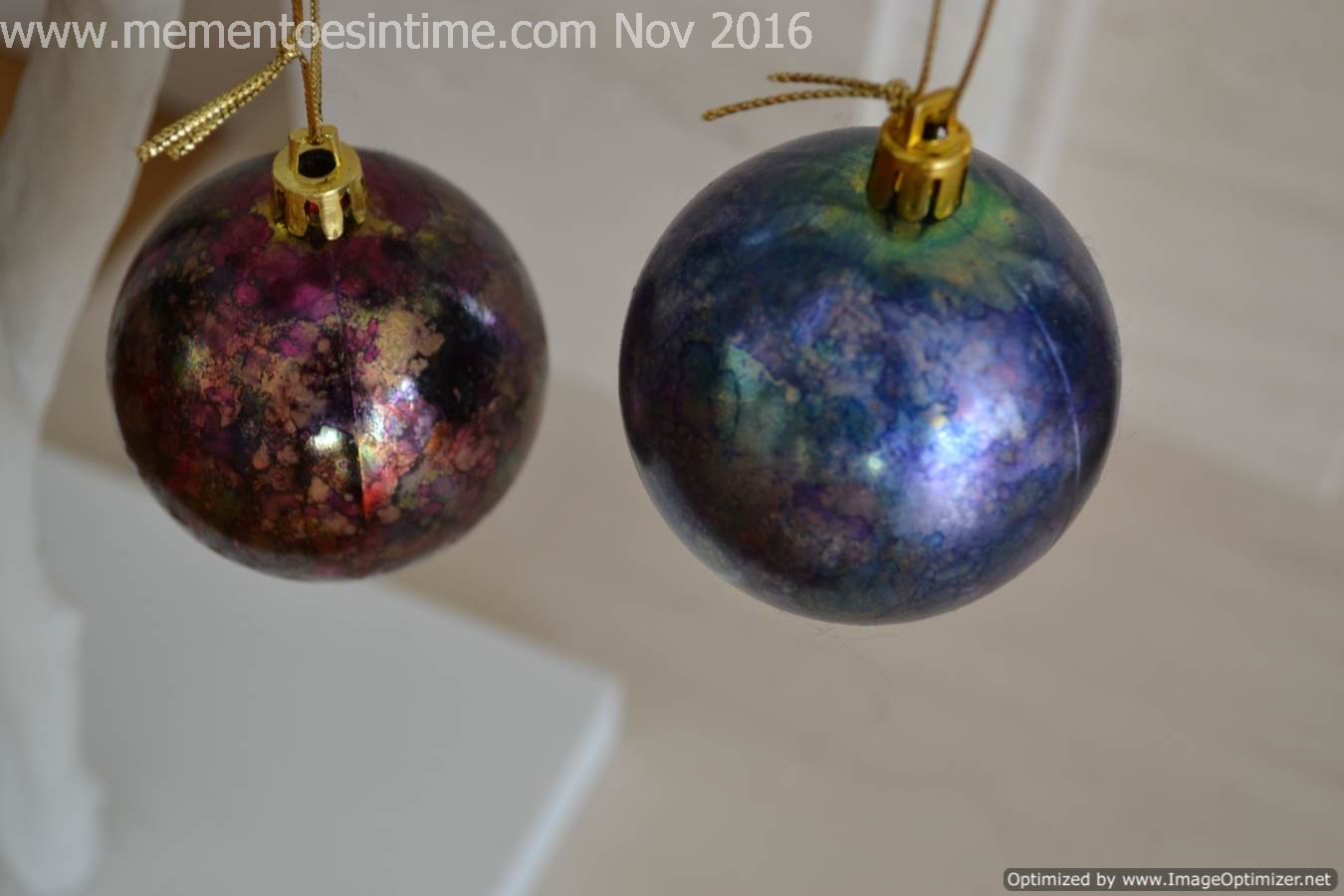 You will get different effects by painting the ornament with paint first and then using the inks. This will give a matt finish and more vivid colours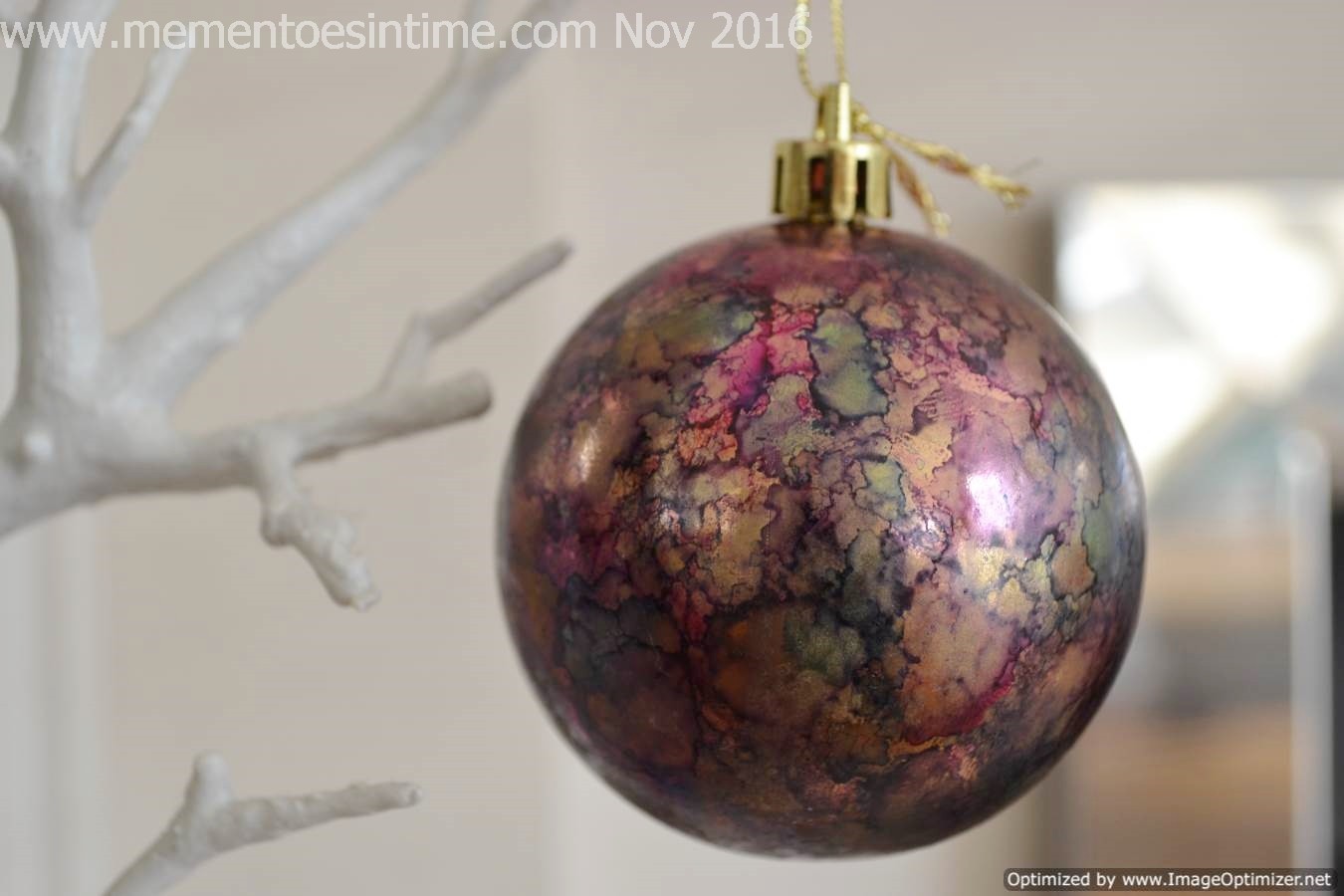 Spray the ornament with a varnish to protect it if you wish. I decided to leave mine unvarnished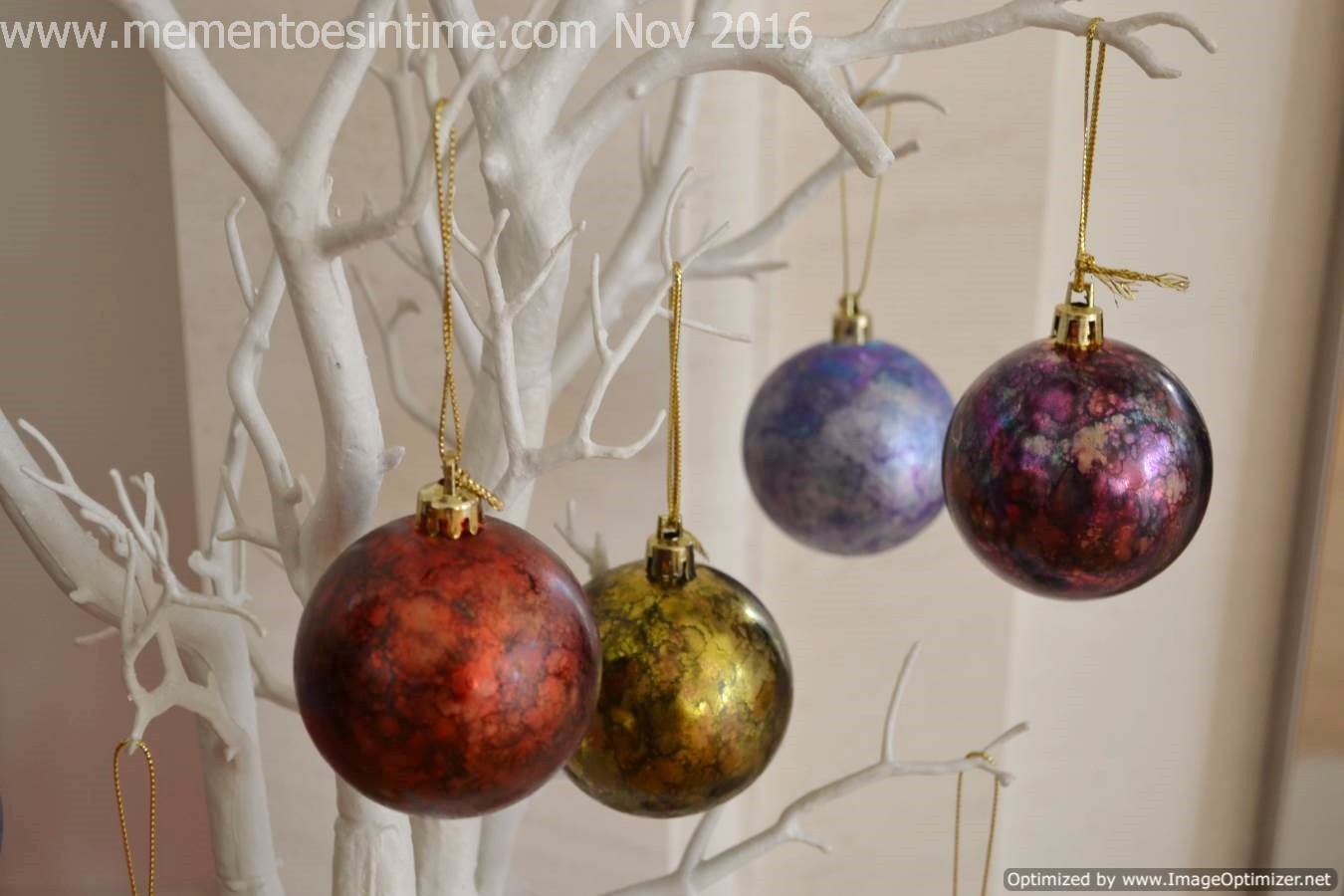 I just love these and made lots of different ones as you can see! Please leave any questions or comments below.