| | |
| --- | --- |
| Posted on December 1, 2016 at 8:35 PM | |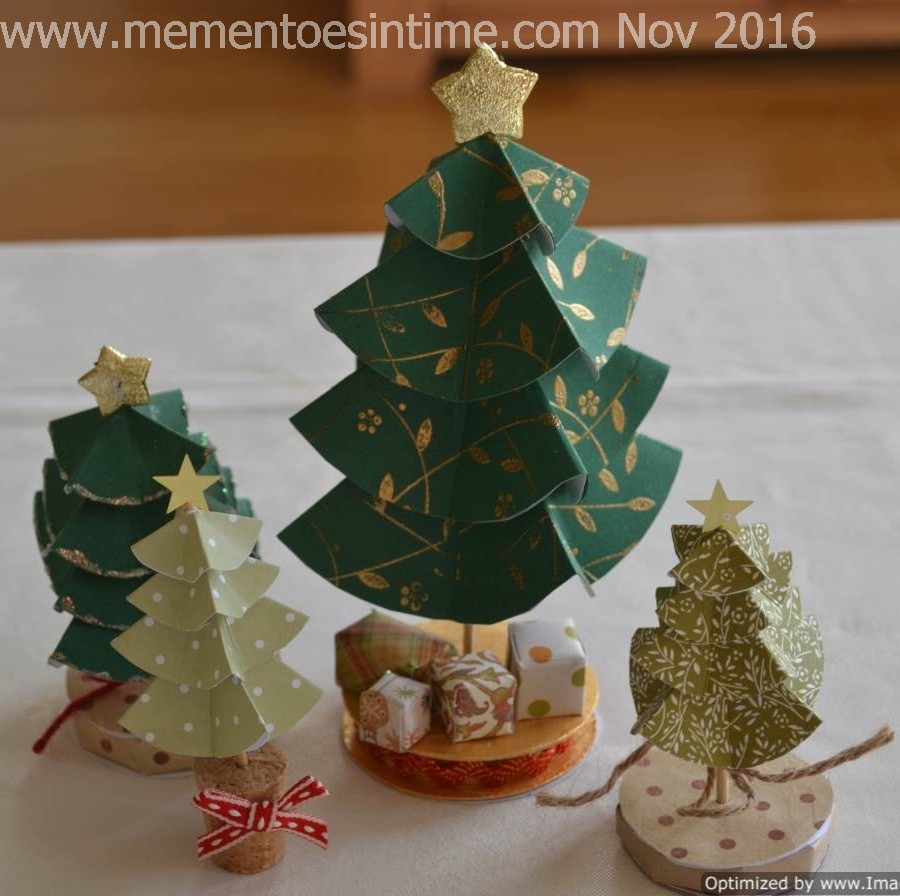 If you love making simple but pretty decorations for Christmas, then this project is perfect for you.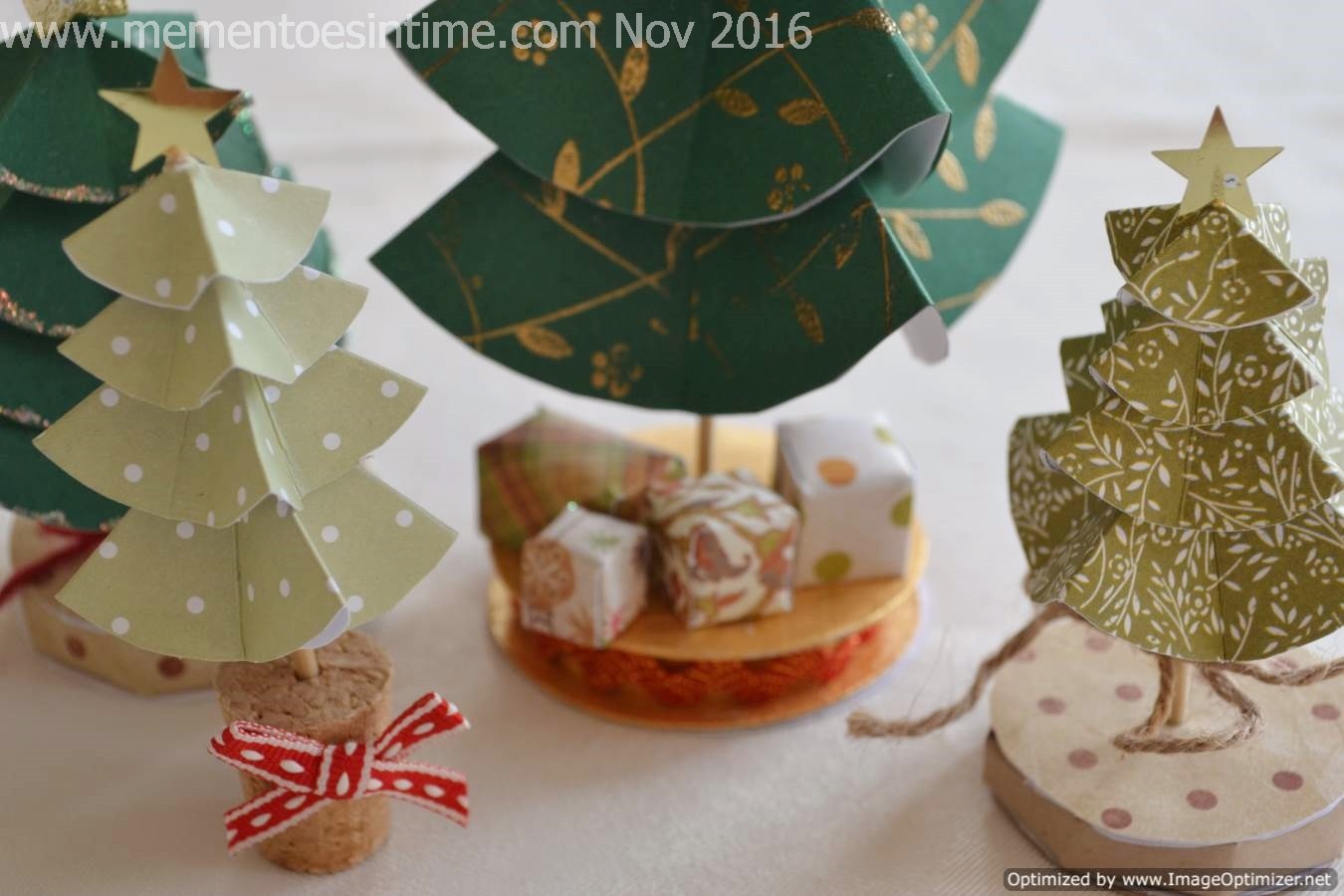 This folded tree template is available on the Member pages and includes folded trees in different sizes plus a base and some mini gifts. Make mini trees in different sizes using pretty Christmas papers. Here are some photo instructions.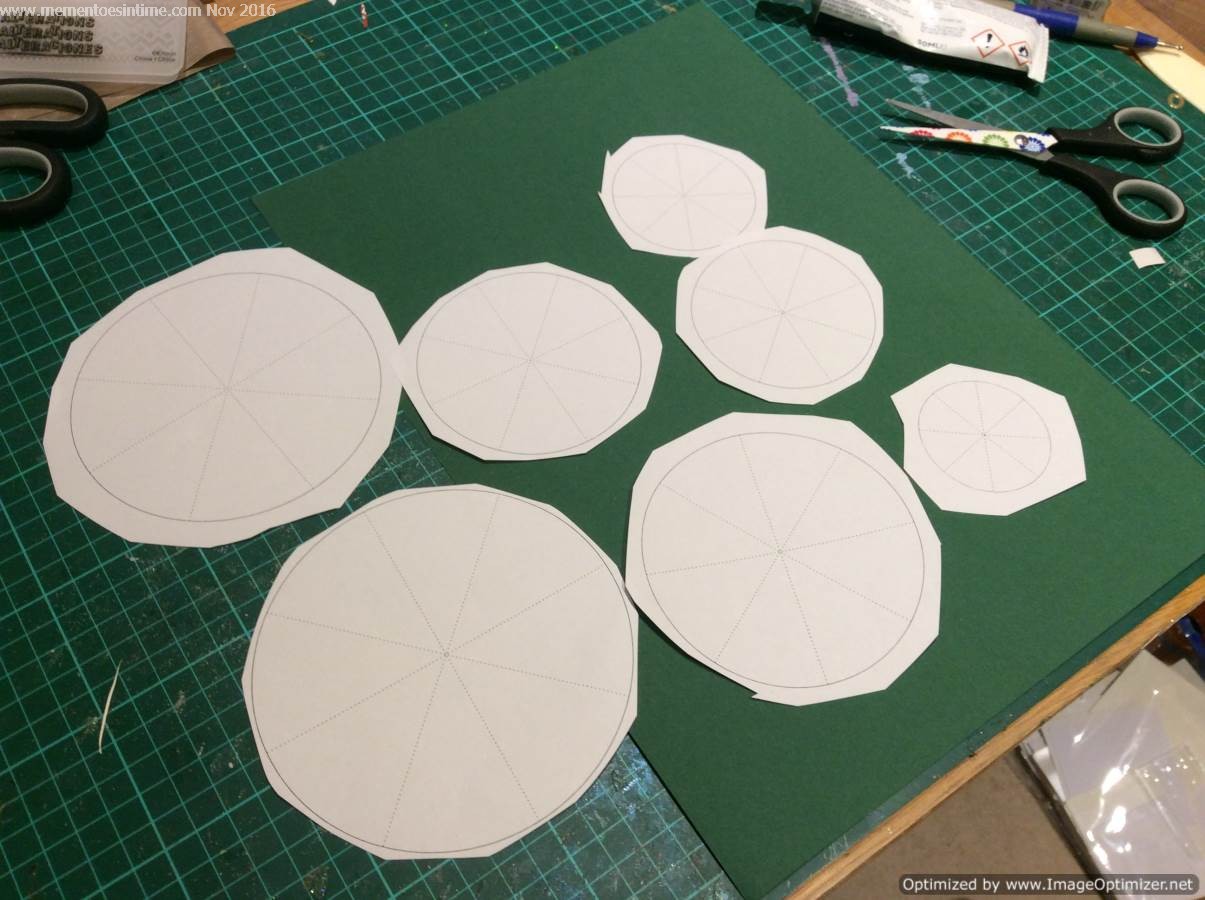 Cut out four pieces in descending sizes for each tree you want to make. The template includes a range of sizes, so you can make larger or smaller trees.I have cut lots here as I wanted to decide which I was going to make and found it easier to have them all there in front of me.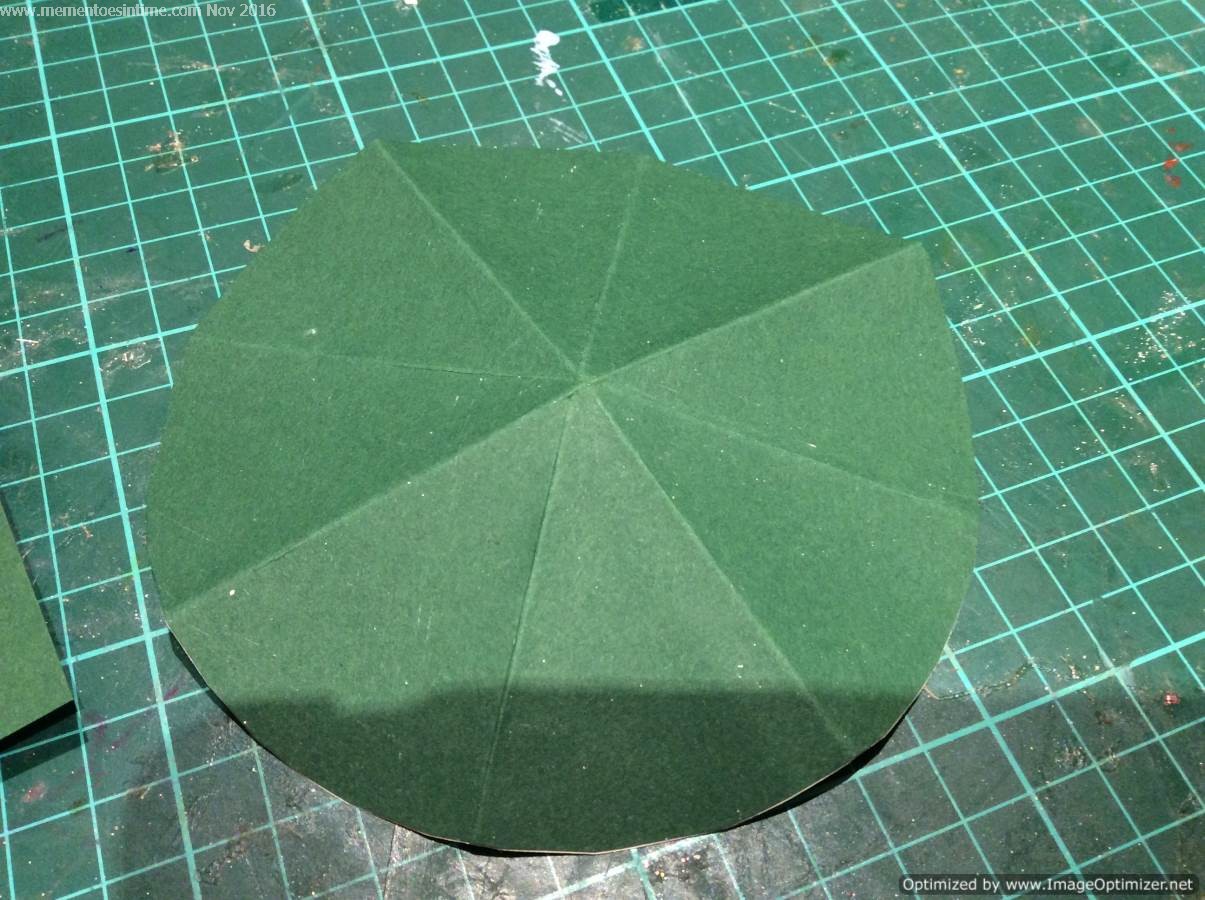 Using the dotted lines as a guide, fold each circle in half repeatedly, as shown in the photo. You really want to do alternate valley and mountain folds but I found it easier to just fold all one way and then go back and fold the other way for the alternate ones. Now you can push your tree branches into shape as below.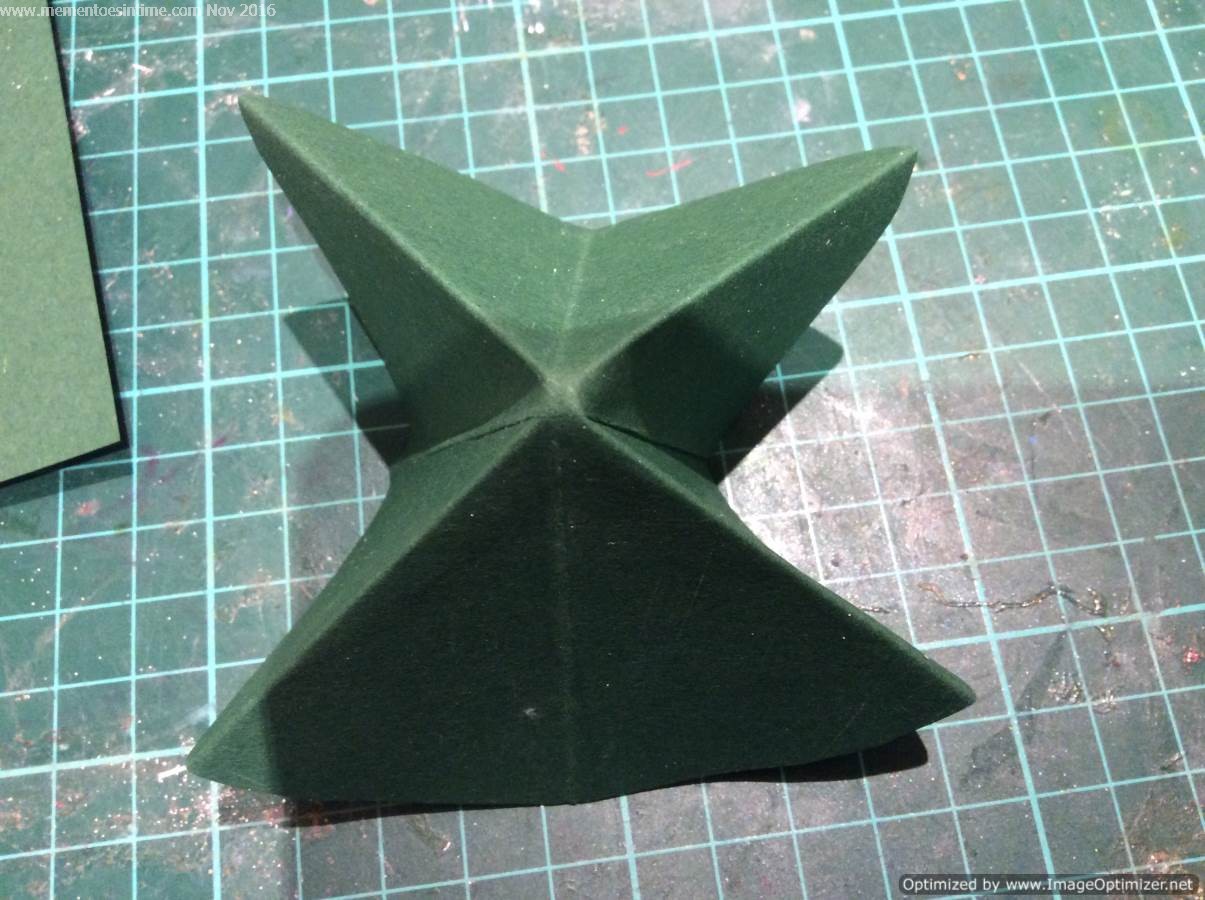 The folded pieces are fixed onto a wooden skewer and glued to the base. I've used corks and ribbon reels as stands for a couple of my demo trees above but you haven't got them, don't worry, the template includes a paper base that you can make and use.
Tip: Don't leave your skewer too long as this can make your tree more unstable. Also use a little modelling clay to fix the skewer in place and weight the base.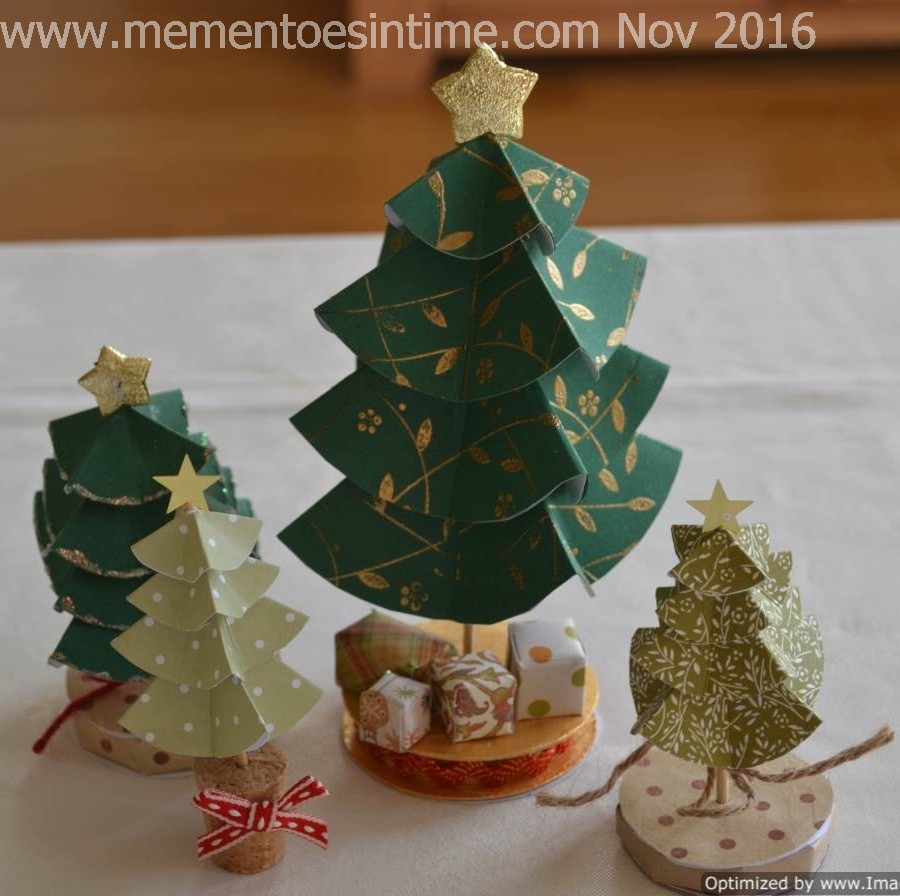 I hope you enjoy using your free Mementoes In Time template. Please leave any comments or queries below this blog post.