| | |
| --- | --- |
| Posted on December 12, 2016 at 11:15 AM | |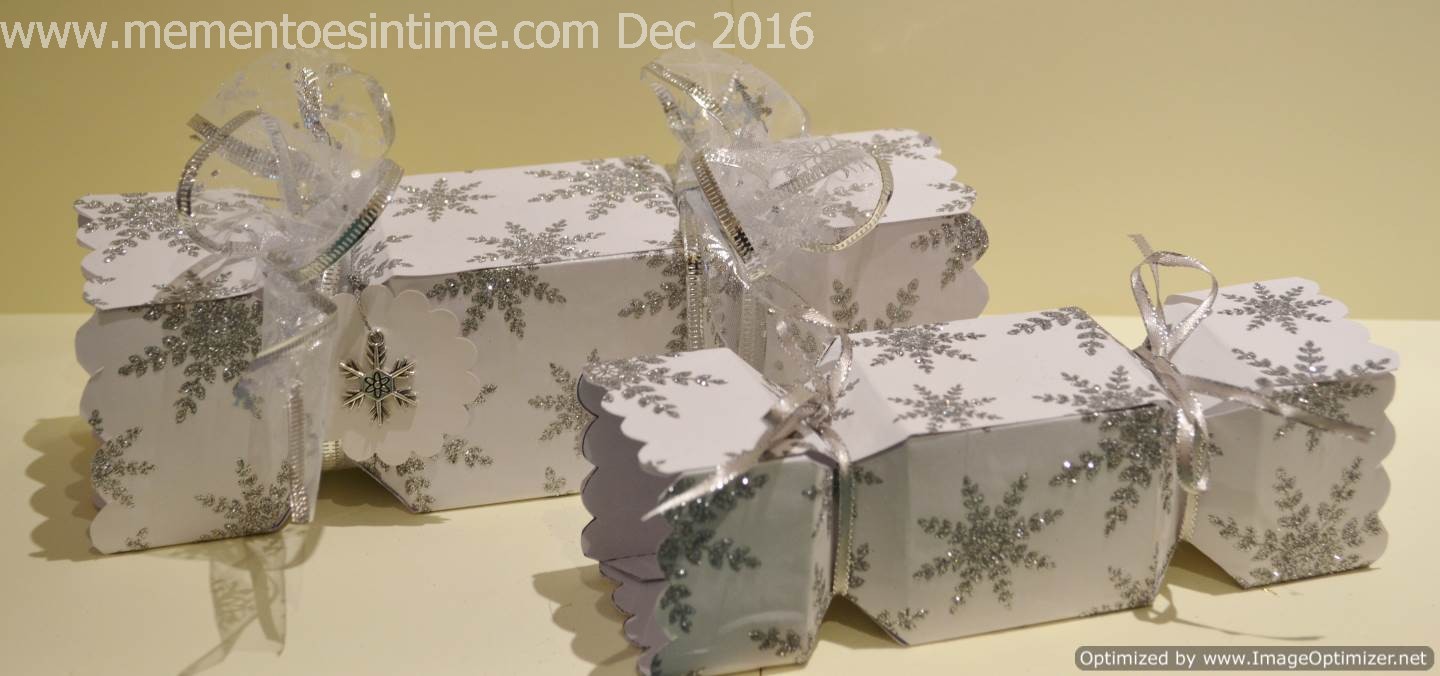 This is an extra project today, as there will be another posted. I just saw this wrapping paper and had to have it and make something special! Actually I bought two rolls and will be looking to get some more for the cupboard. It has a lovely glittery texture and is of such a good quality that I knew would work so well with my Christmas projects, so expect to see it popping up again in the future...a lot!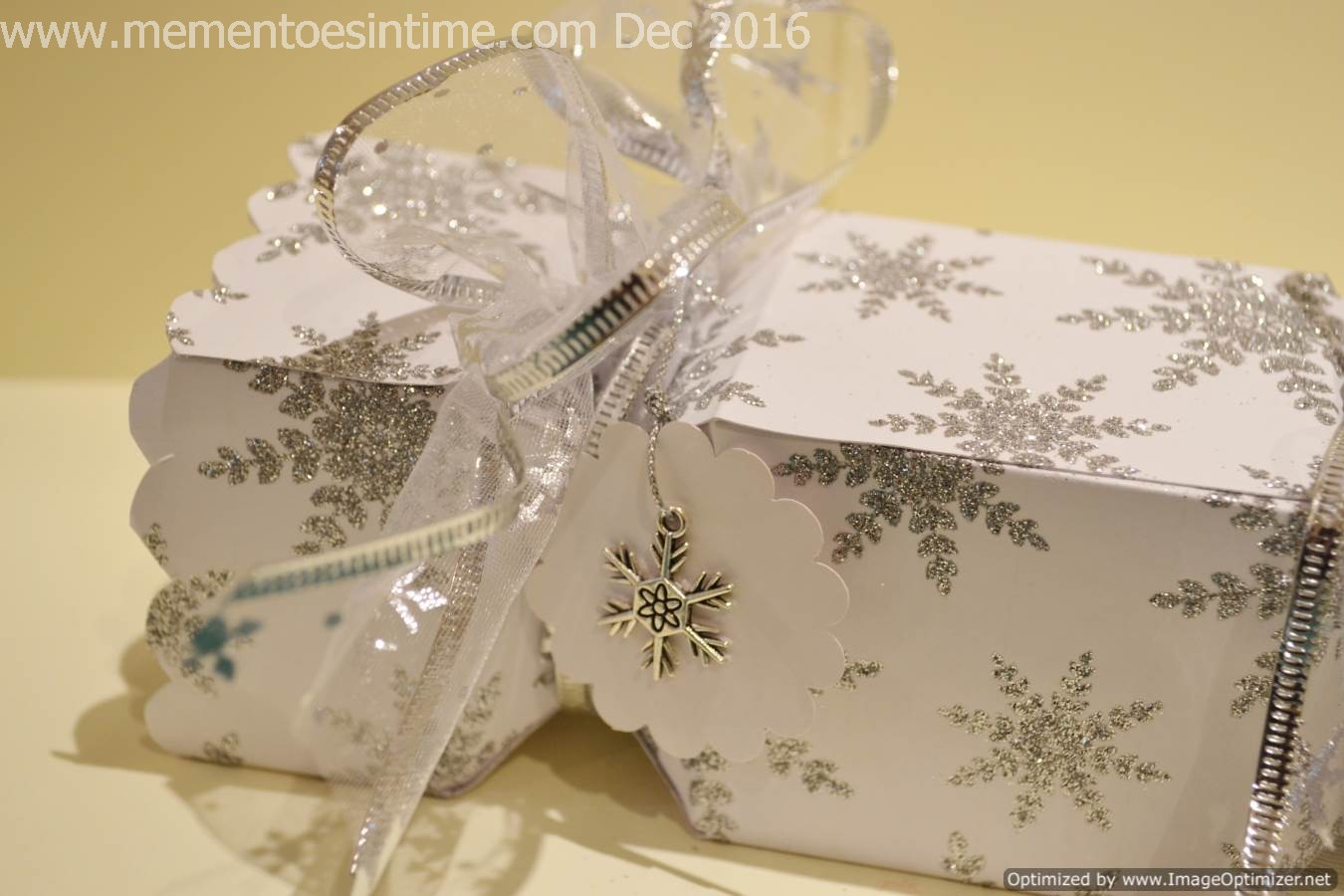 I love making boxes, as I have said on many occasions, so I jump at the chance to make them and this paper was the push. I am using one of our older templates here, the Cracker Box, that you can find on the Box Template pages. The template includes two different sized Crackers/Bon Bons to fit most small gifts.
I made my crackers from a thin card and glued my paper to the reverse. You have a large enough hole on the ends to push your gift inside and then just use a ball of tissue paper to keep it in there. Now that I have made it, I want to keep it rather than give it away but the place is stuffed with Christmas 'makes' so I may have to find someone deserving to give this beautiful box to.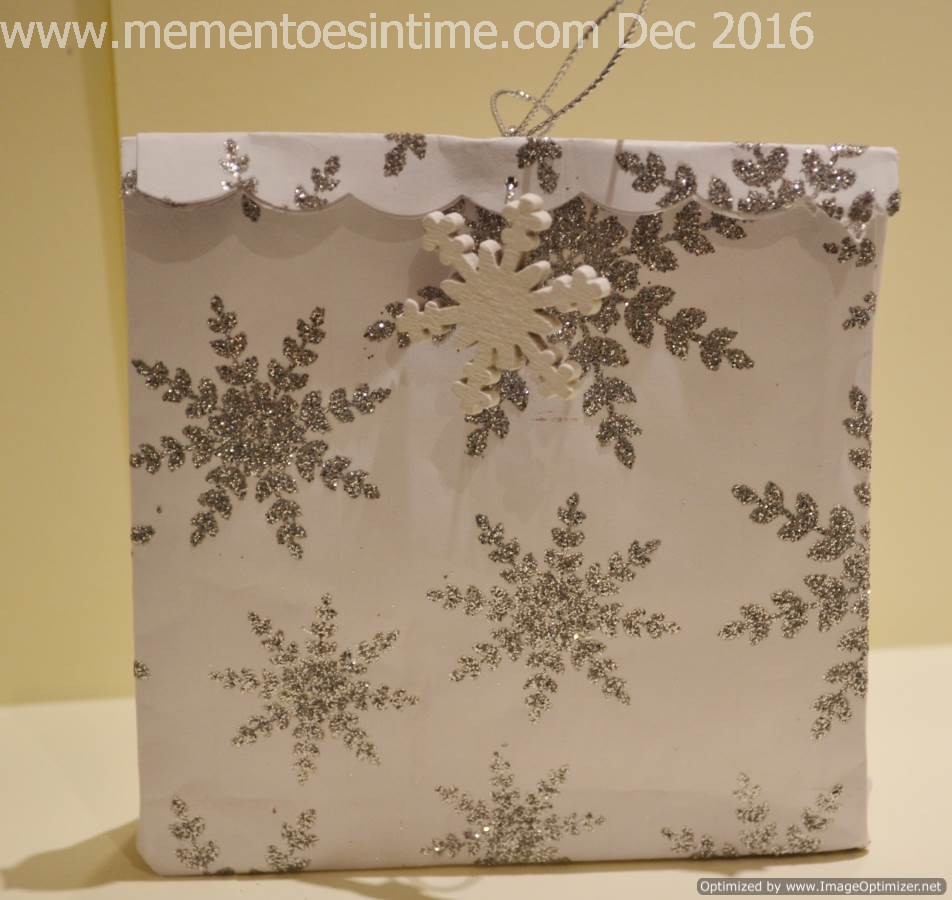 Here is a gift bag I made with the same paper, in fact it uses the offcuts. I will be posting a quick 'how to' for that in one of the next few posts, as we come to the end of our Christmas Series for 2016.