| | |
| --- | --- |
| Posted on February 5, 2017 at 2:55 AM | |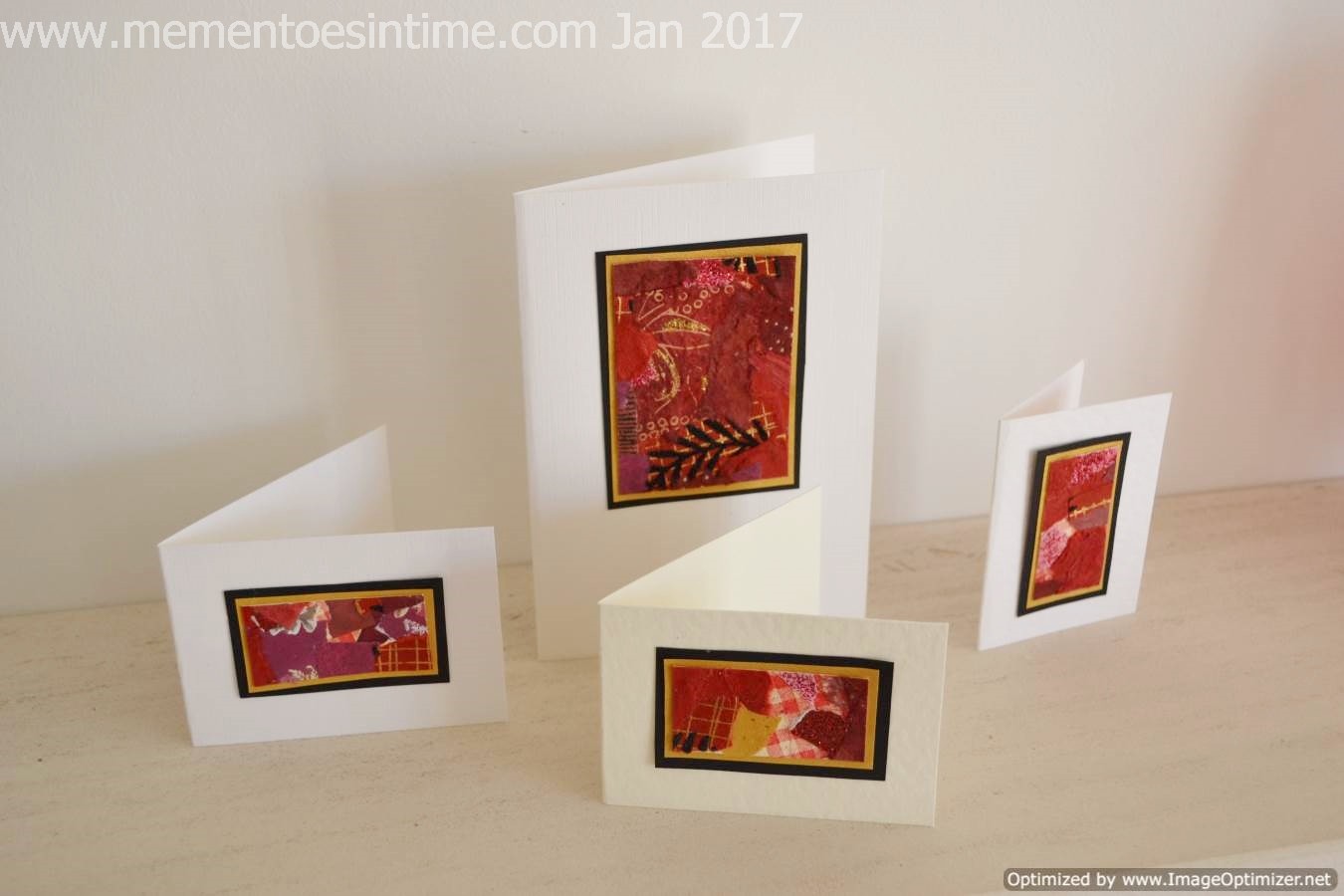 Not strictly a Valentines Day card for this post but I had some scraps left over from decorating my polystyrene hearts and I just love the effect you get from using beautiful handmade papers to create a mini fantasy type scene. Each time you do this the result is different and you often see little landscapes or scenes even though it is just glued paper.
Simply tear up your paper pieces and glue together with a slightly watered down white glue and finish with a final coat, so that the paper is wet enough to adhere together completely. You don't have to worry getting anything straight at this stage, just glue and let dry.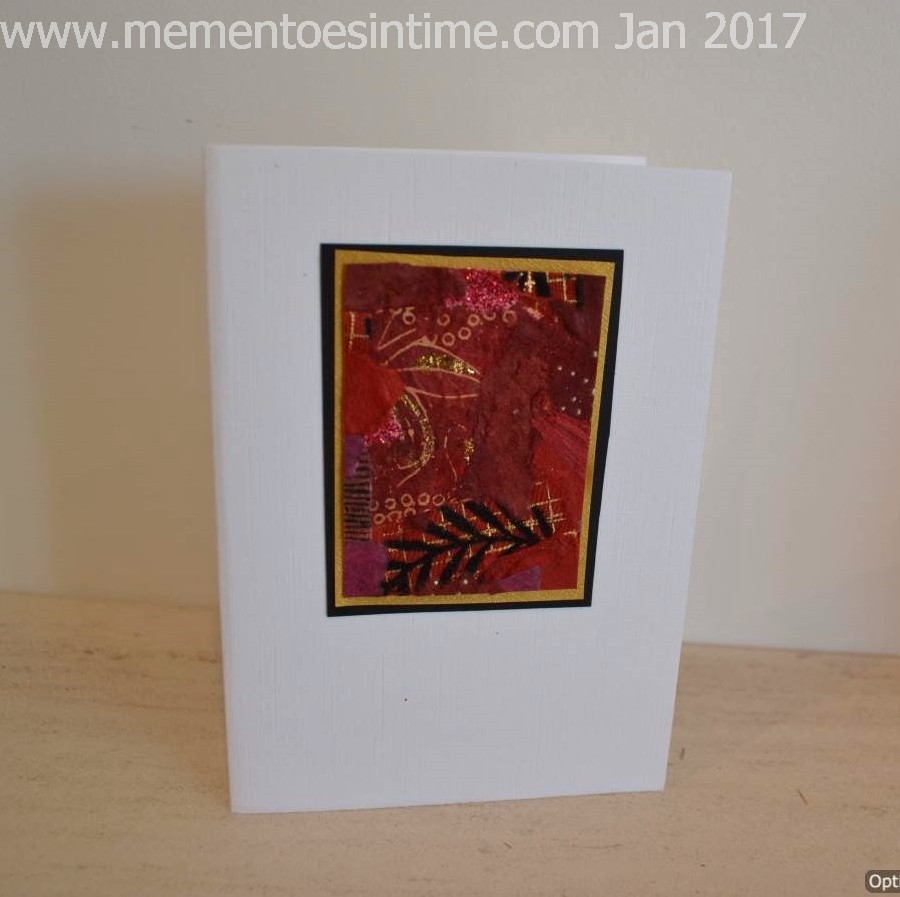 When your piece is dry you can then cut smaller squares or rectangles and simply mount. I love these cards and we have featured them before way back on the blog, so if you want to see more examples have a look in the Photo Gallery under the 'Other Cards' Album.