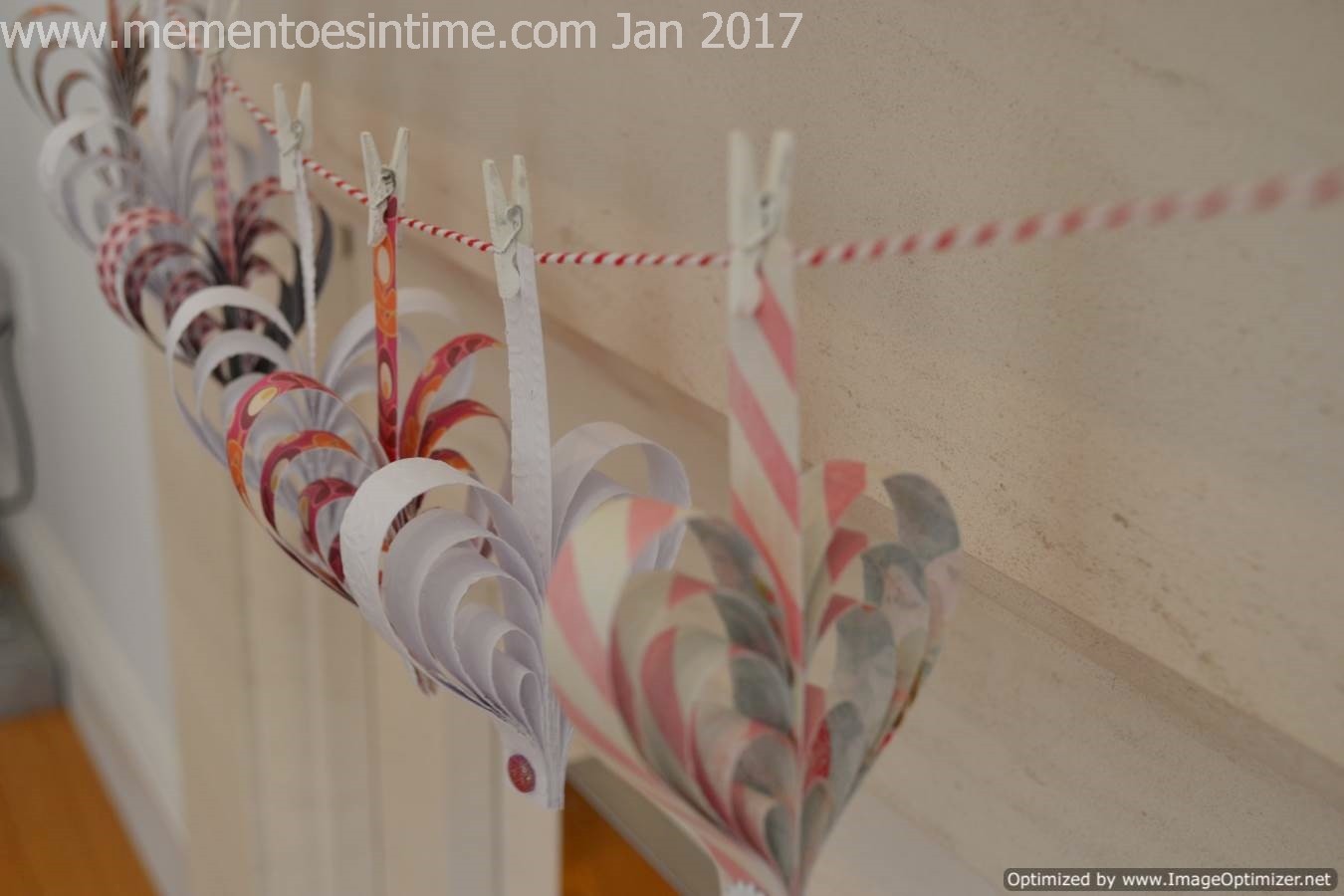 Today we have a lovely decorative Valentines project for you. There is a template on the Member's gallery, so sign up to the site for that if you want it.
You probably remember making these at school. We have given these paper hearts an uplift by using beautiful papers and pretty pastel brads and pegged them with mini pegs onto our line.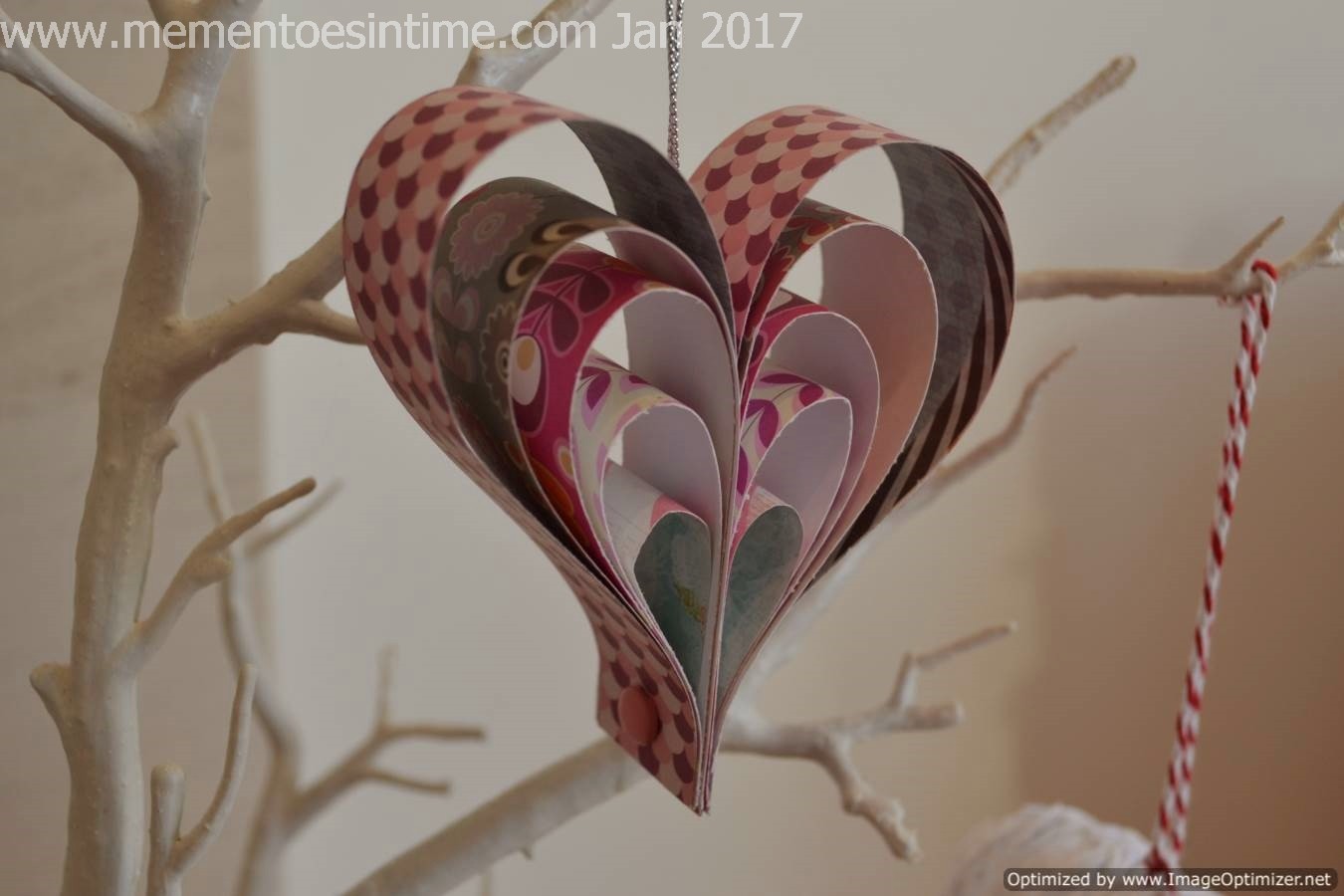 You can also make them in the larger sizes and use them as single hanging decorations as shown in the photo above. The good old Twig Tree steps in again.

Cut the strips out, you will need 5 in reducing sizes. The template includes strips in lots of sizes so just choose which ones you want depending on the size of heart you want to make, just making sure that they are five next to each other on the template. You also need a centre strip to hang your heart. Here are some quick photo instructions to make them.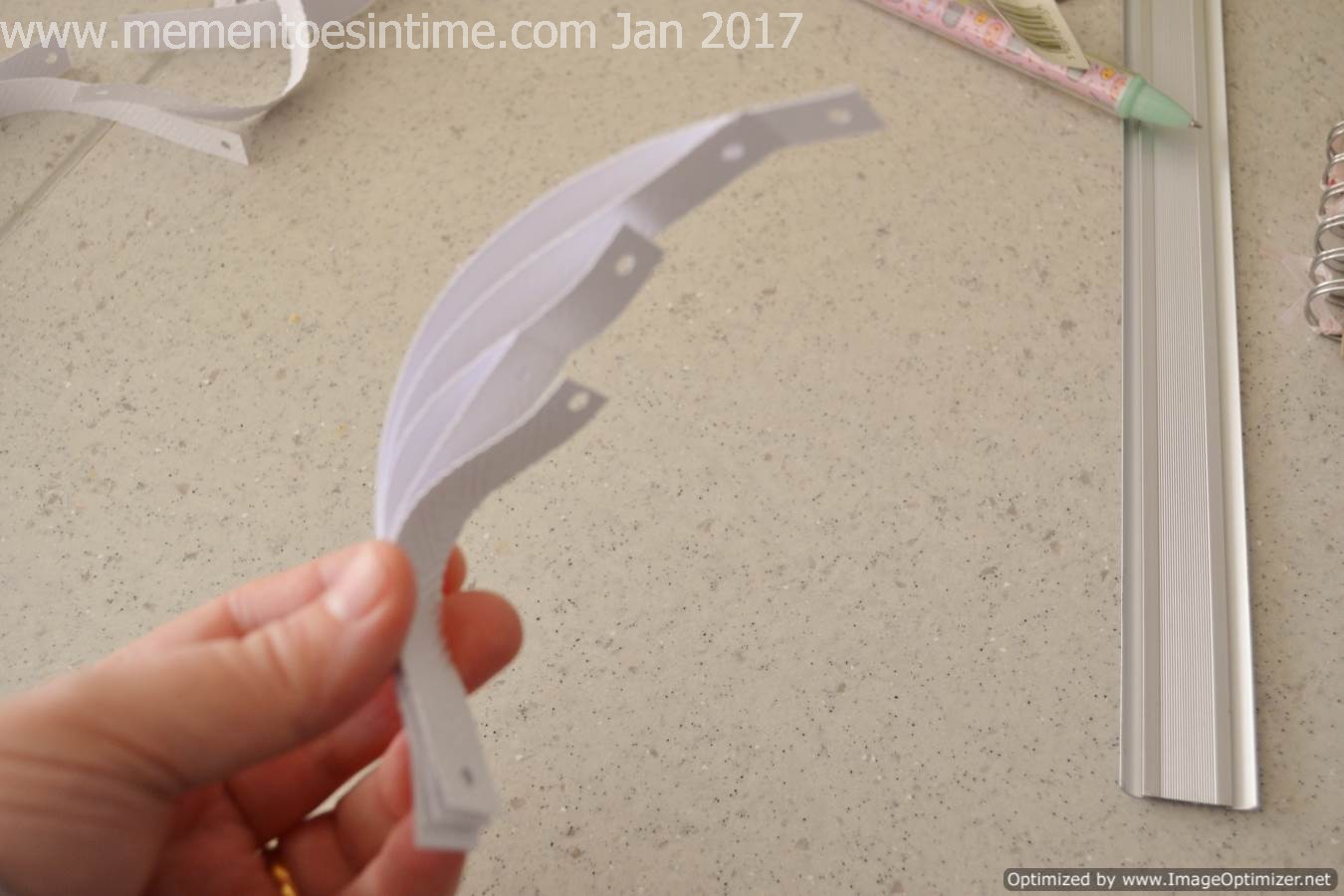 Punch holes in the top and bottom of each strip before you stack them.
I am just showing how to assemble one side of the heart here for simplicity and because it can be quite fiddly. You can do both sides at once by just laying them back to back, i.e. do the same with the other side with the coloured side of your papers facing inwards. You will see why in a second. I am using white paper here so it doesn't matter which way around I place my strips.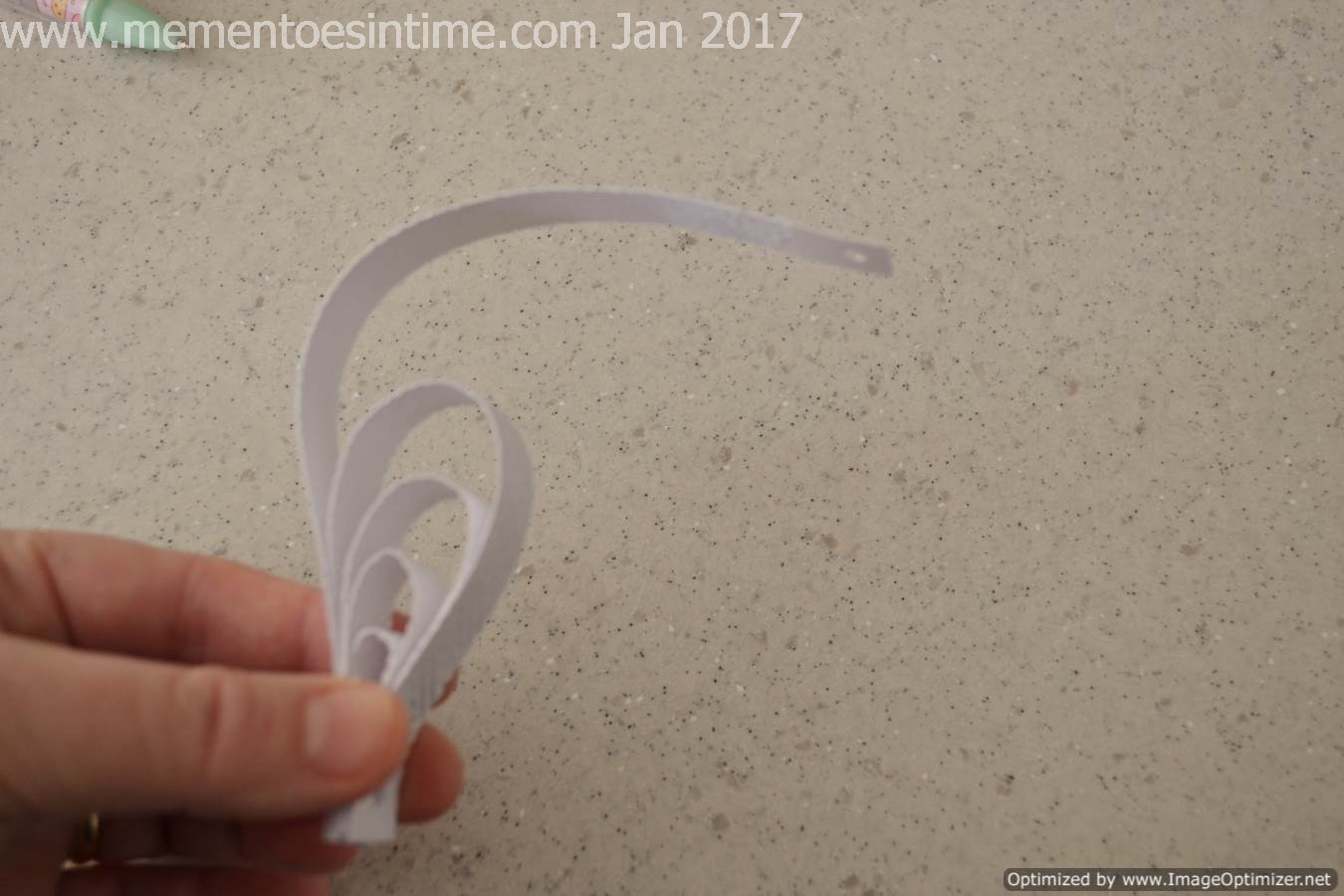 Now start to bend each one over from the top to the bottom, starting with the smallest strip and ending with the largest.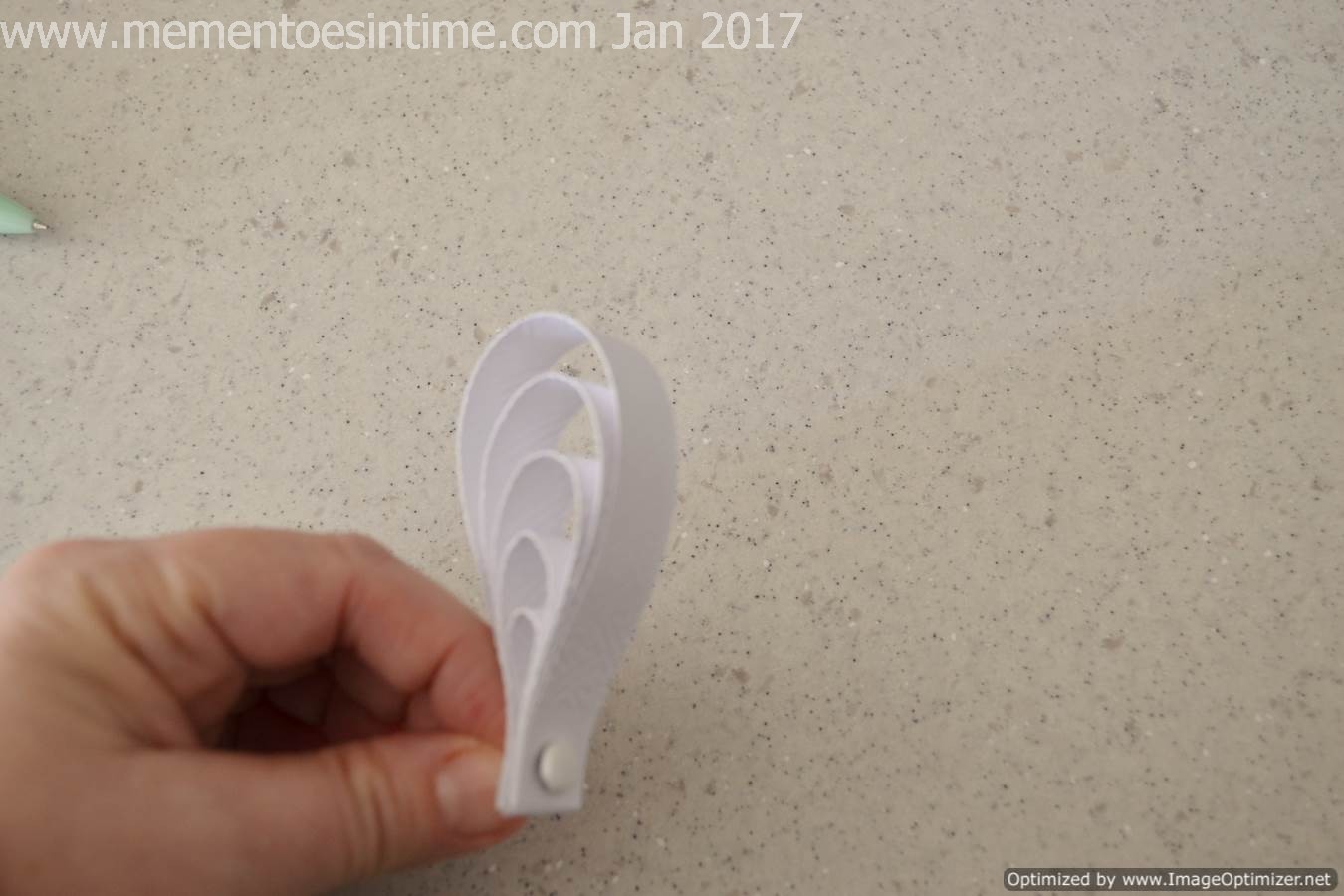 Secure with a brad.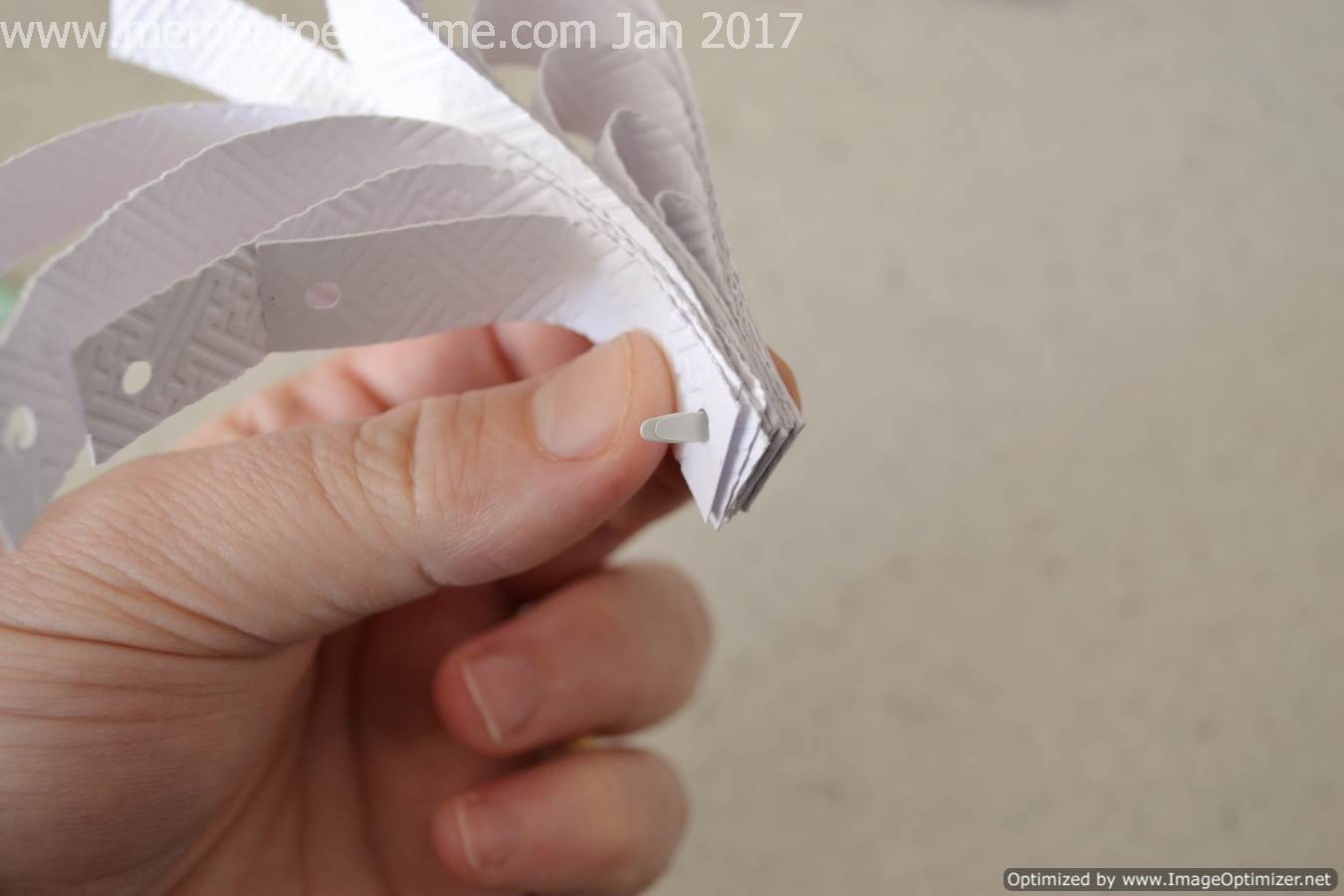 Now, you can do the same with the other side, making sure to add a strip in the middle which will be used to hang your heart. This only needs to be punched at one end, which will be the end you push the brad through, The top of the strip is where you will attach your peg. If you like, you can leave this strip out altogether, as I have done in the larger heart hanging from the twig tree. I have glued in a piece of cord instead.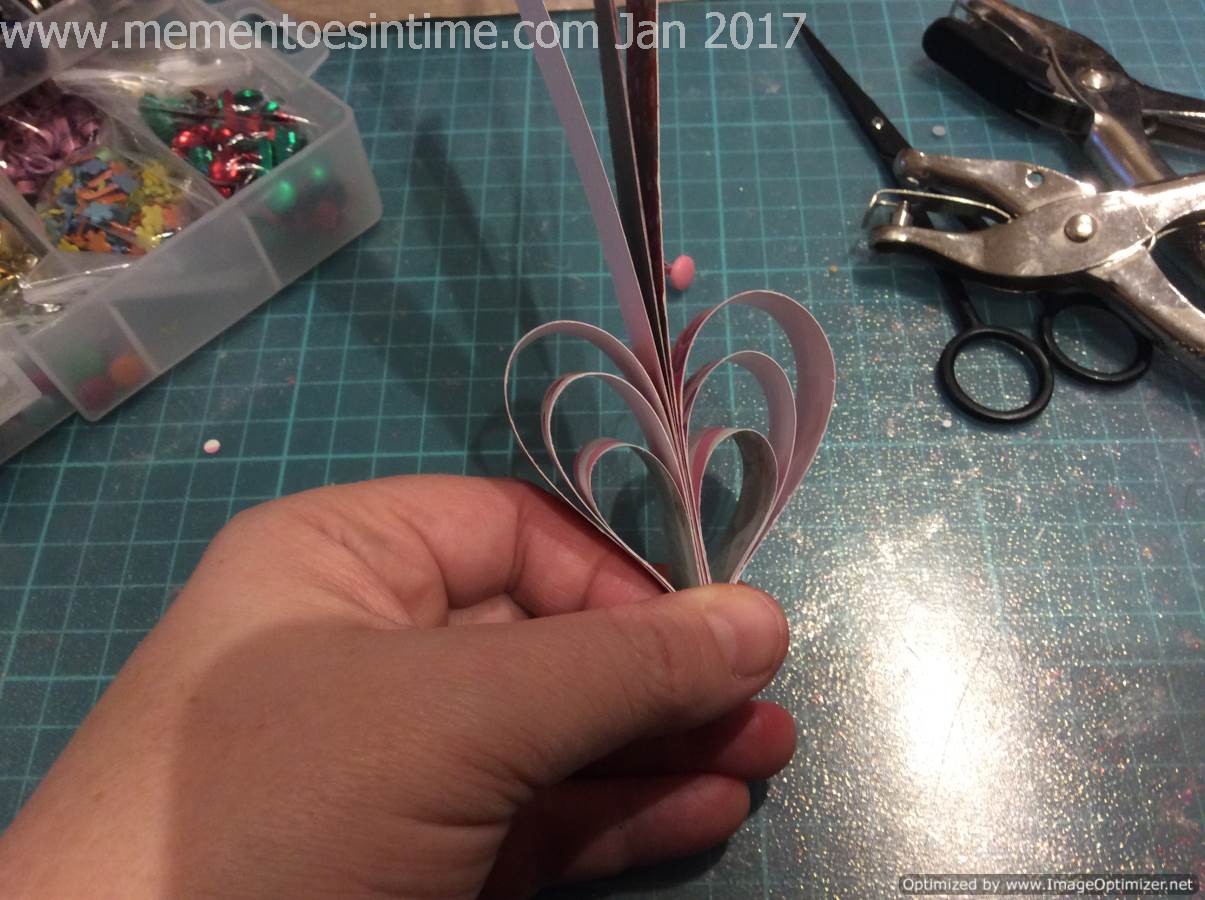 Here you can see another heart being made, this time I am using paper strips cut from patterned paper. The pattern faces inwards initially, then as you bend each strip down, it will be showing on the outside of the heart. If you get it wrong, it will be obvious right away!
I hope you have enjoyed this project and join us again for another Valentine's Day craft soon!