| | |
| --- | --- |
| Posted on February 4, 2017 at 11:55 AM | |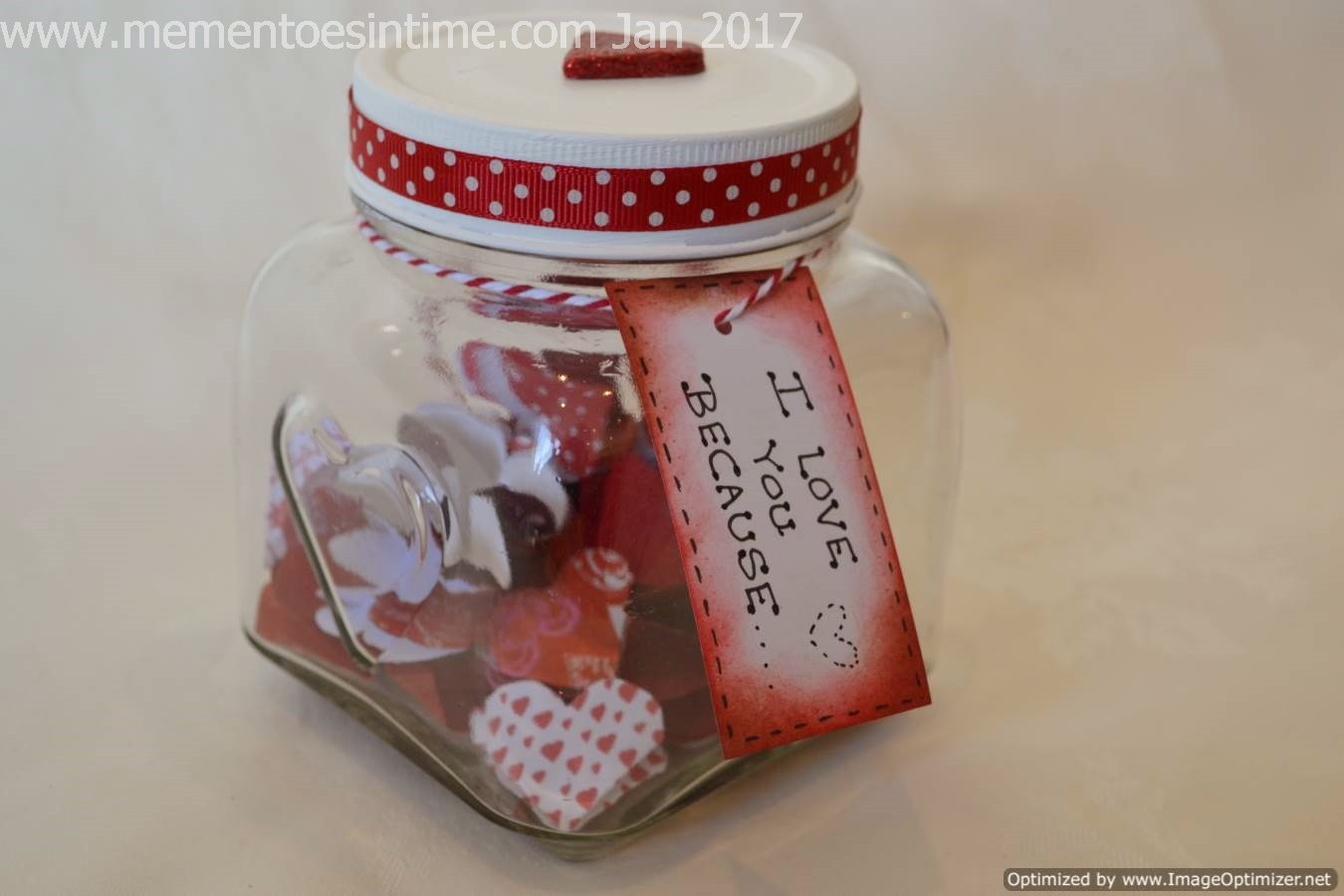 I've made this project for my beautiful children, to give them some inspiration day to day. I have got to be totally honest here and admit I was struggling to find nice things to say once I had got to about four but maybe that is a good thing, as I had to really sit down and think about them for a bit.
This led me to revist some old photos and remember things they have done over their lives so far that have made me laugh or step back and realise how lucky I am to have them. I feel that if people did take the time to stop and think about people they love and often take for granted in their life, maybe we would all find the world to be a better place to be. My mother used the phrase 'Count your blessings' often and I guess this is what she meant.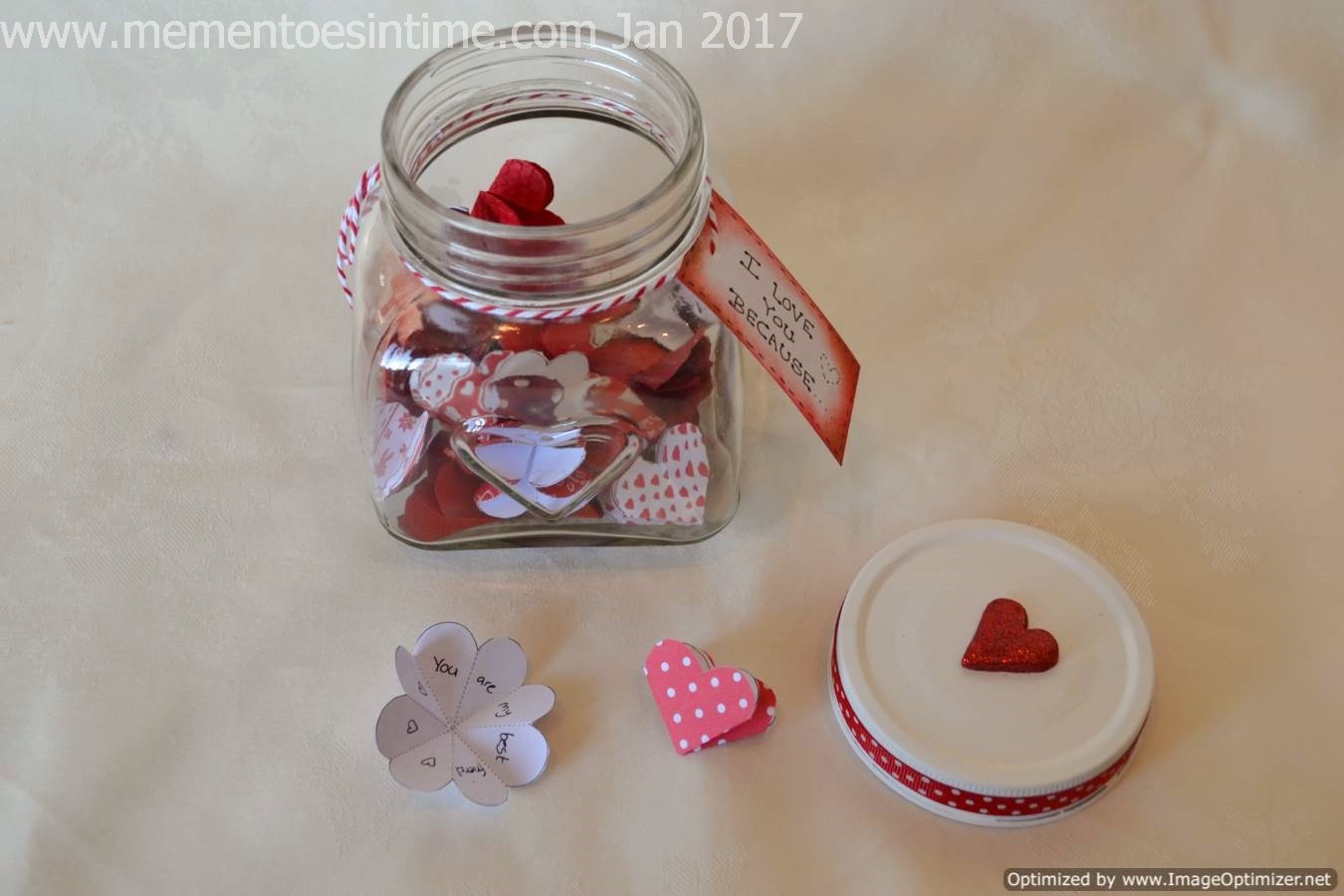 Anyway, I found this lovely heart jar in the discount store and in fact it was gathering dust in my garage, so it was dusted off and used for this project. I simply added some ribbon, a hand written label and a small polymer clay glitter heart that I found in my stash to the lid. Next I just filled the jar with tiny paper hearts, each with a personal note inside. I'm using a mixture of the folded hearts and origami hearts (we will be featuring in the next few blog posts) and using up my paper scraps. A simple idea but one that can spread such good vibes and that can only be a good thing!
There will be a free printable tag also on the Member pages, with four different wordings, just as soon as Webs.com, our website provider allows me to upload the files for you. Sorry for the wait but we are unable to do anything about it.