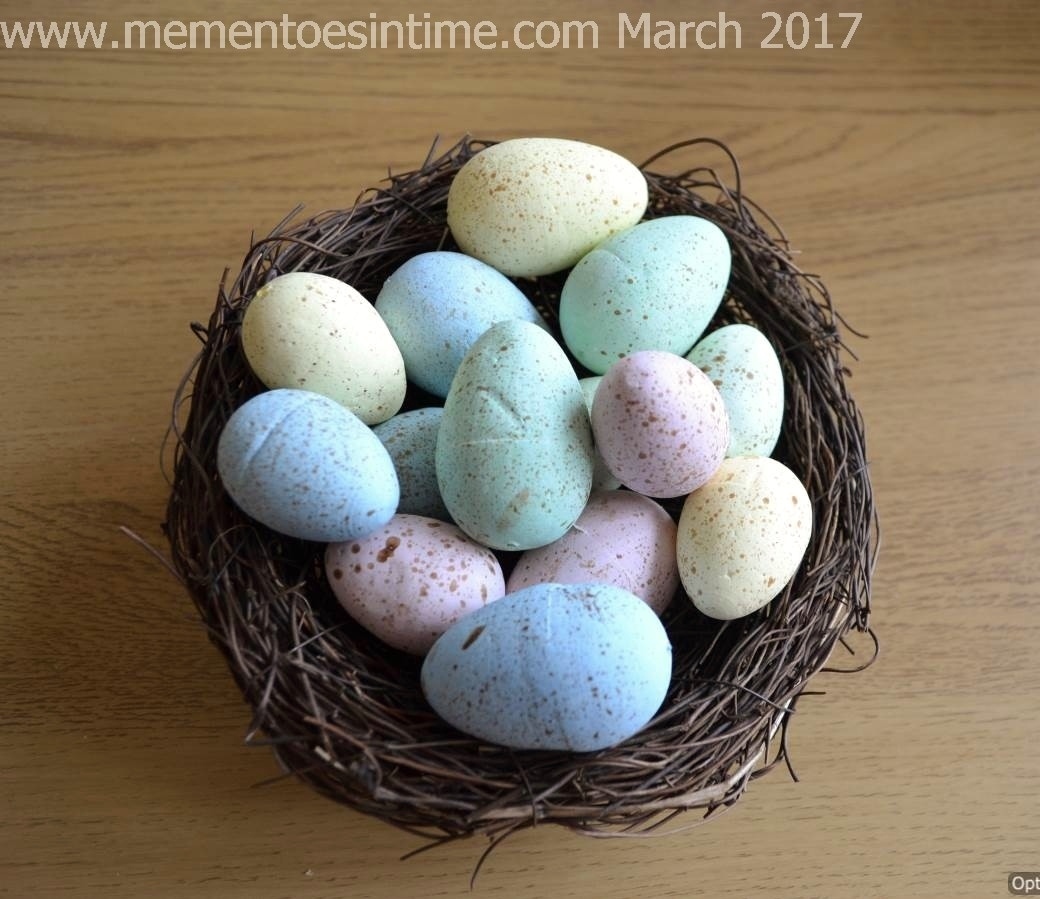 Well at last, we are ready to go with our Easter projects!. These beautiful chalk effect eggs look lovely in a little faux bird's nest.
Actually, work started on these over a month and a half ago but what with ongoing problems with the website (still not fixed, we are working with 'work arounds' ) and ongoing personal problems noted in the previous post, we are most definitely slow to get off the ground. Life is always like that isn't it? You plan and plan to make sure things go well and something or even multiple things come out of left field to throw all your plans to the wind!!
We are using polystyrene eggs here rather than real ones. If you are like me, then you manage to buy polystyrene Easter Eggs every year and then you are not quite sure what to do with them, They sit gathering dust or mounting up in your cupboard until you open it and you get swamped with hundreds of eggs rolling around on the floor.
I decided to deal with this problem last year and you will find some projects we finished last Easter in the photo gallery and under the project ideas tab. Having bought even more of these stupid things, we have some more ideas to try this year!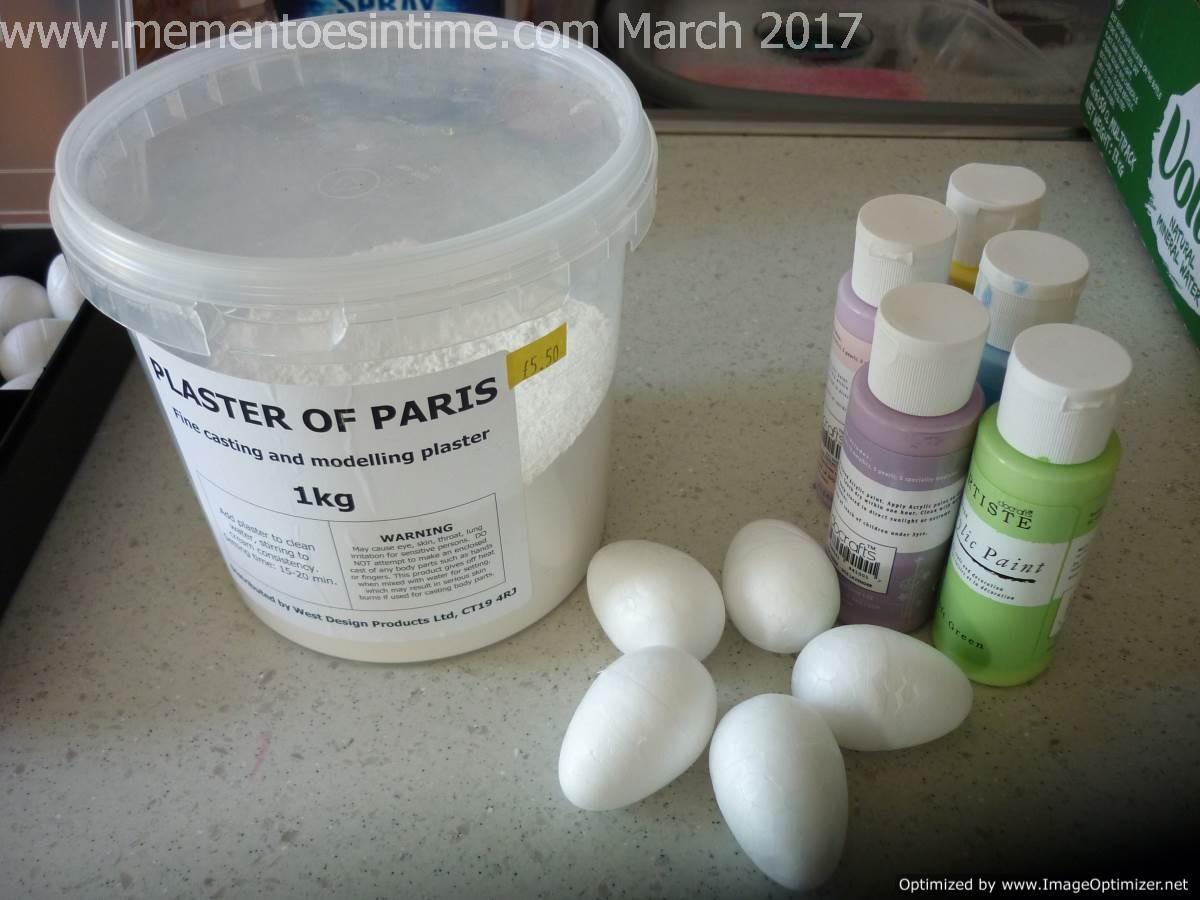 Actually, I loved doing this technique and the final effect is pretty stunning, so why not have a go! Anyway, the effect we are trying to achieve is a lovely matt finish on those polystyrene eggs. To do this you need to add some plaster of paris to your paint mix in the following proportions:
3 parts of your paint colour
1 part of Plaster of Paris
A little water to mix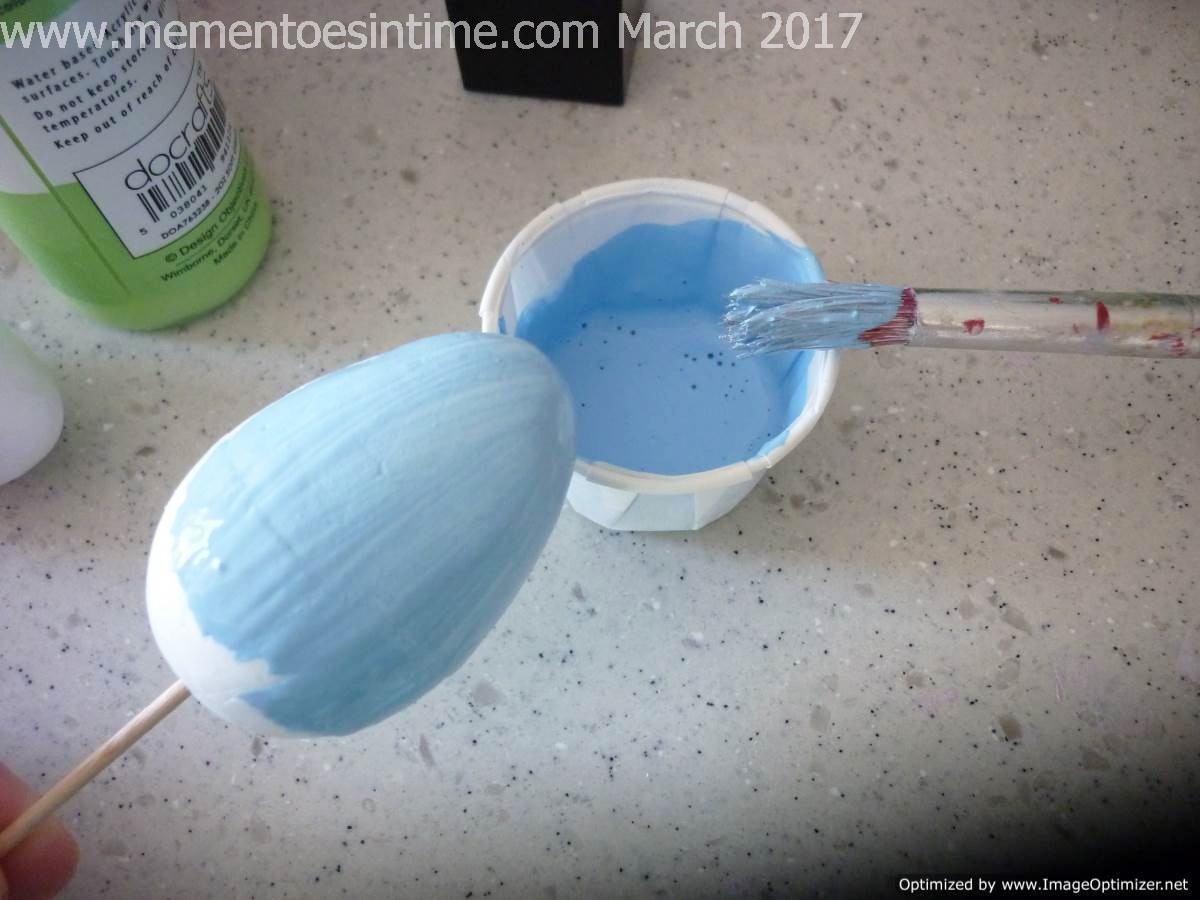 You really want to get very light pastel colours for your eggs. You can see here that my blue came out too dark, so I did repaint a few times adding more white, until I got the tone that I wanted. Rememer that paint often dries darker and in fact that is what happened for me, so you may need to adjust it. I was looking for a really delicate light blue here.
Tip: Note that I am using a toothpick to hold the egg which makes it a much less messier task!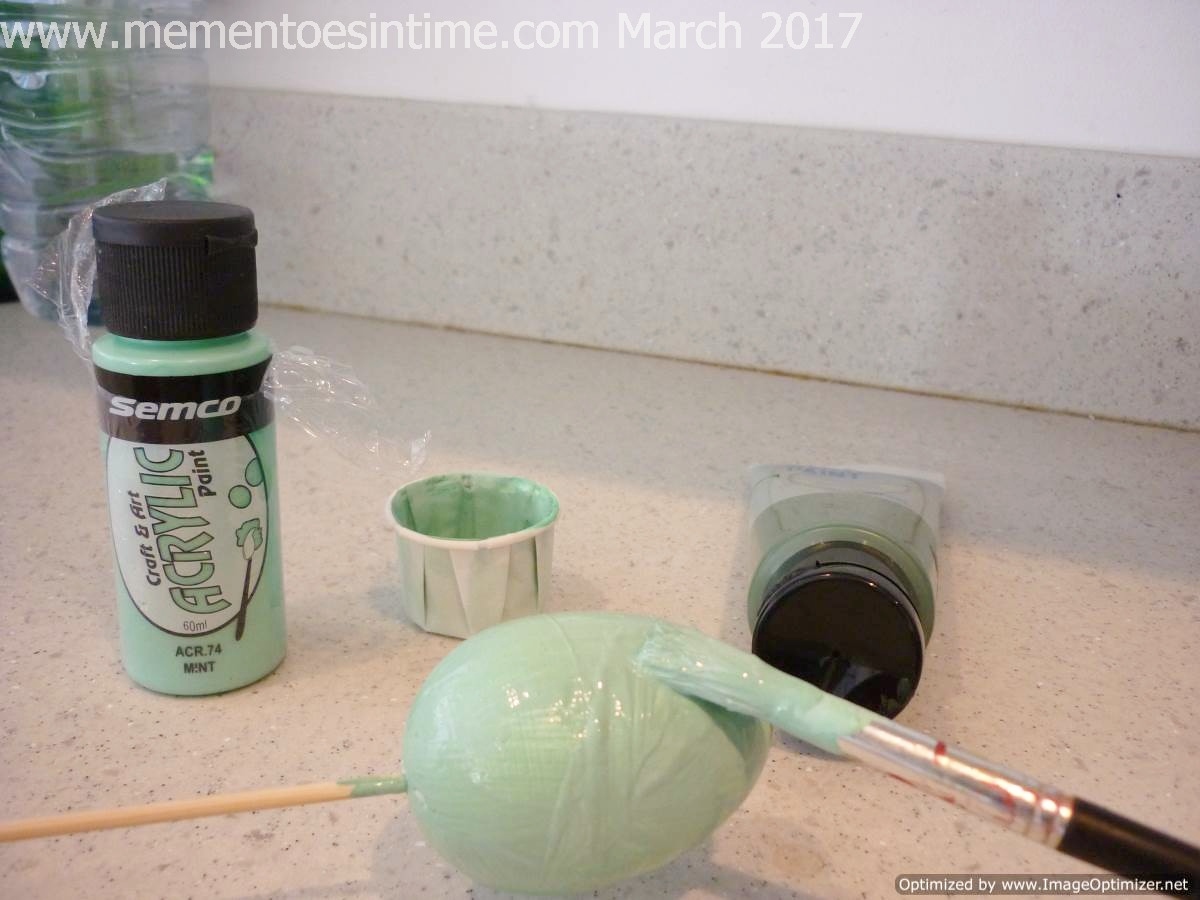 Here is my green. This one was pretty good.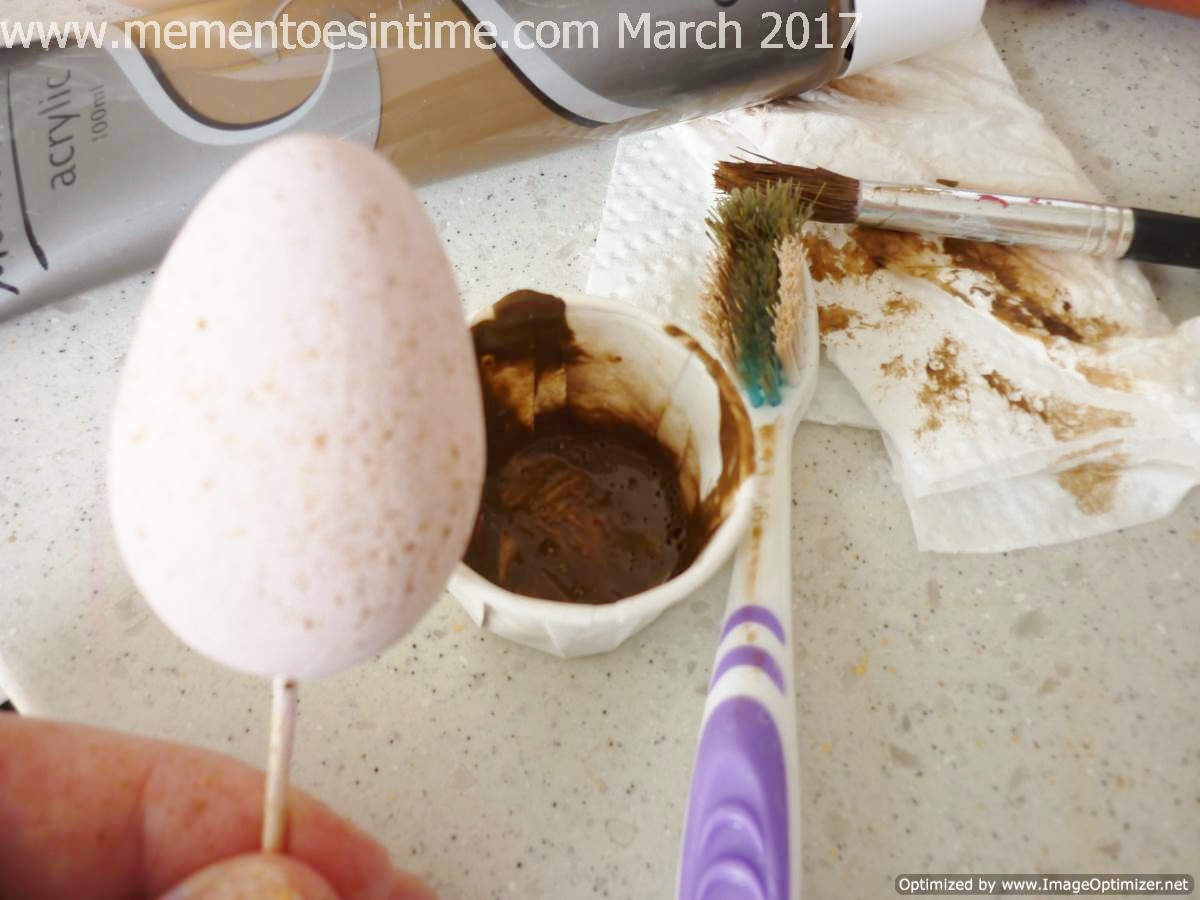 Once dry, you can get going with the really clever part to make your eggs look realistic. I am using a brown paint here and an old toothbrush to flick the paint onto the egg. You will end up covering surfaces and anything else within range, including yourself with paint but the effect is worth it!
I hope you have enjoyed reading our first Easter project and do join us again for another project in our series, which we will be posting fast and furiously in an effort to catch up!