| | |
| --- | --- |
| Posted on March 30, 2017 at 1:00 AM | |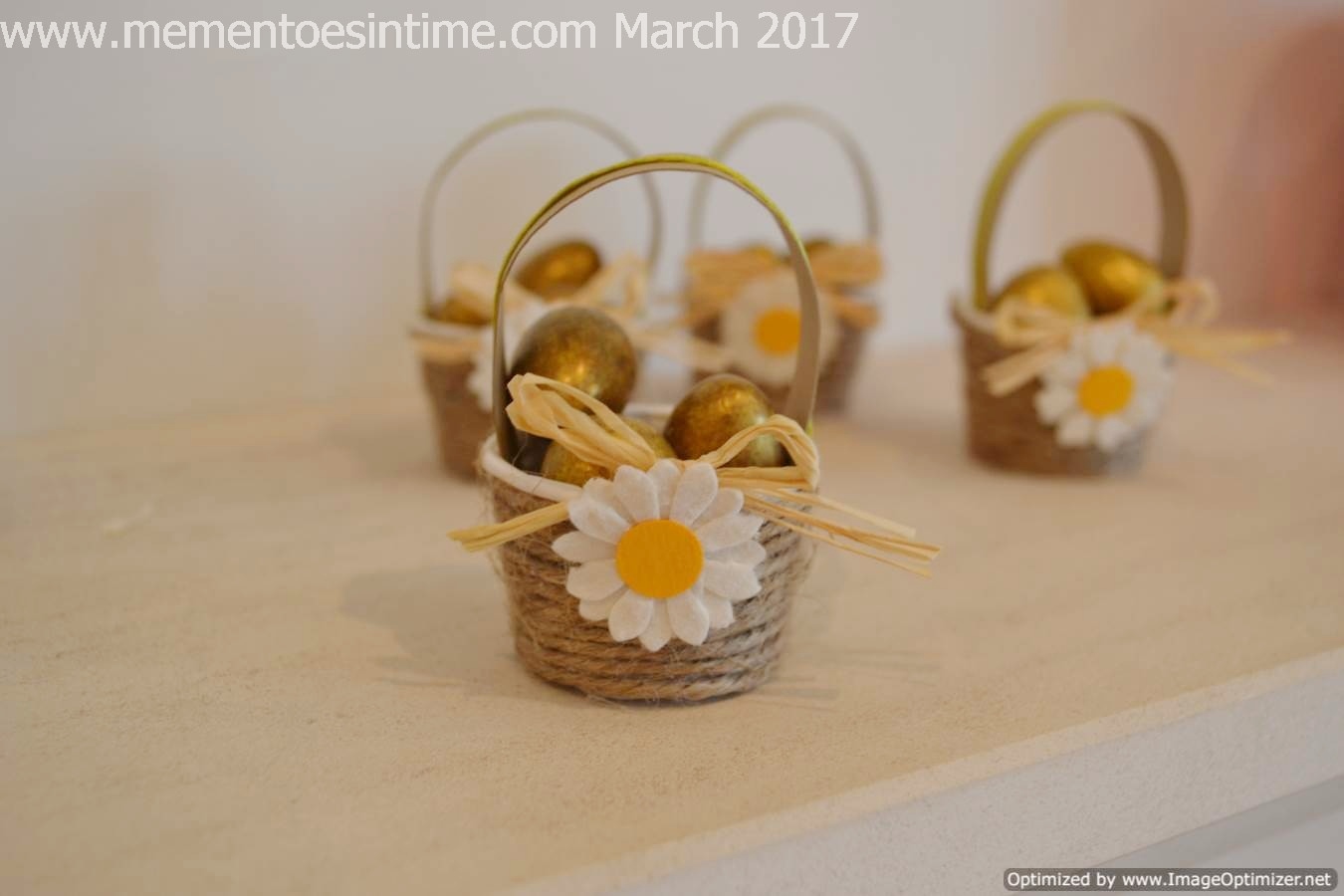 Today we are making some absolutely gorgeous little mini Easter Baskets, using something very ordinary and giving it a real upcycle!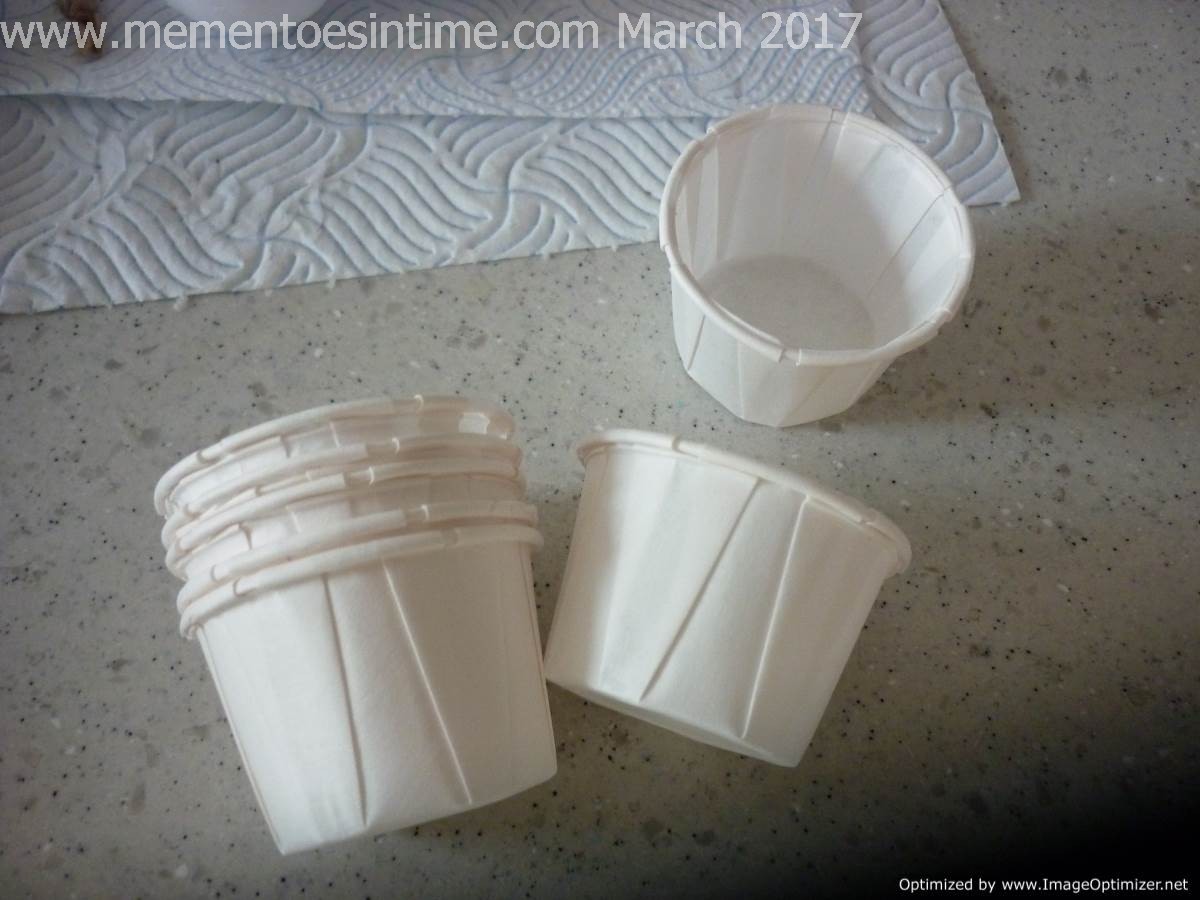 If you have read this blog before, you will remember that we have used these sauce pots in a few other projects for Christmas. These are the little pots that you can pick up for free in your local fast food outlet (that will remain nameless) or you can buy a job lot of them on Amazon .
I find them very useful for storing paint or glue when I am using those, as well as finding lots of crafty ways to put them to good use. They are perfect for making minature Easter Baskets. These are great for small, inexpensive gifts for lots of children, as they are pretty quick to make.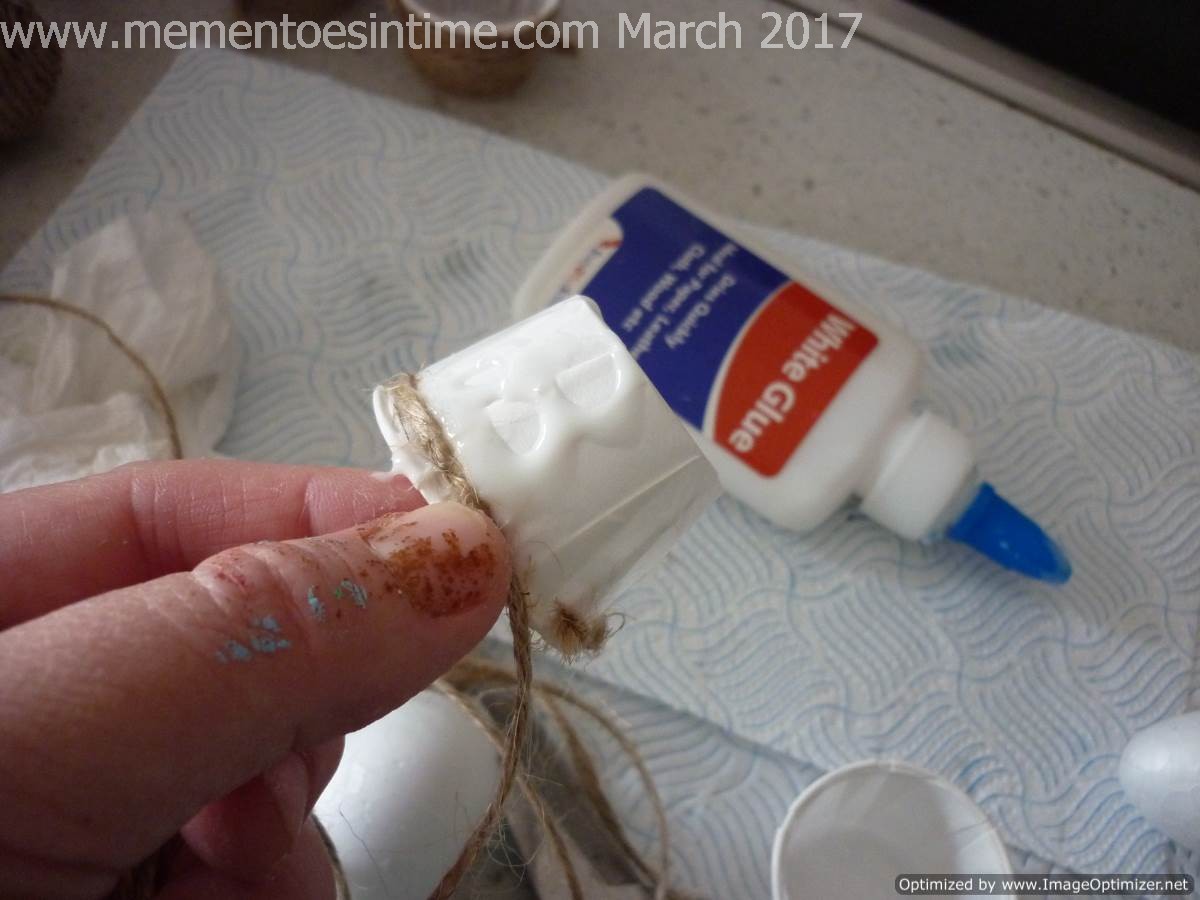 You can just paint or use paper to decorate your pots but for this project we are using twine to cover them. This is just the cheap, ordinary twine that you use in the garden. Use a good glue here. I am using a basic white glue as this is forgiving enough for me to move the twine around to get it where I want it before it dries.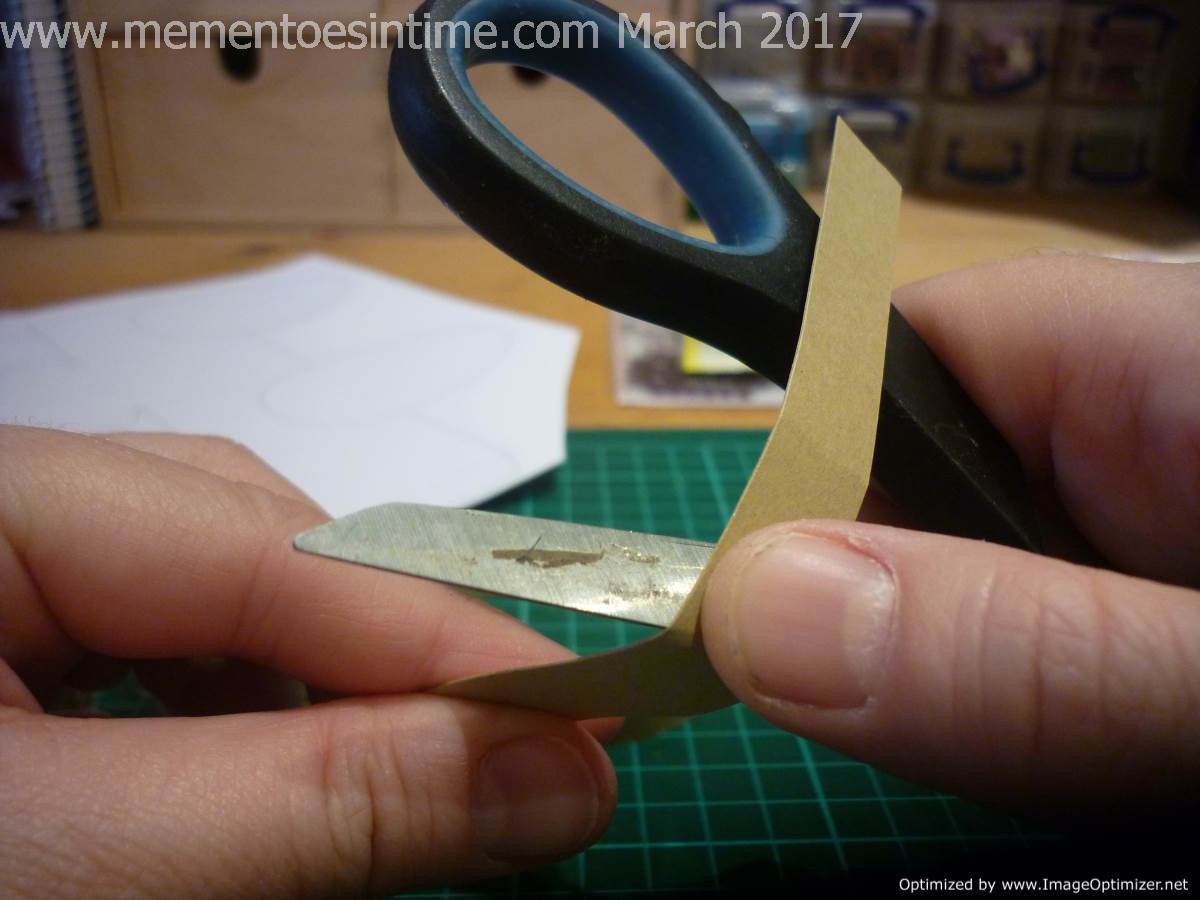 Once dried, you can make a handle. I used strips of card of approximately 1.25cm by 13cm ( 1/2 inch by 5inches).
Tip: If your card is a bit stiff, try using a scissor blade to shape it and avoid creases on the handle.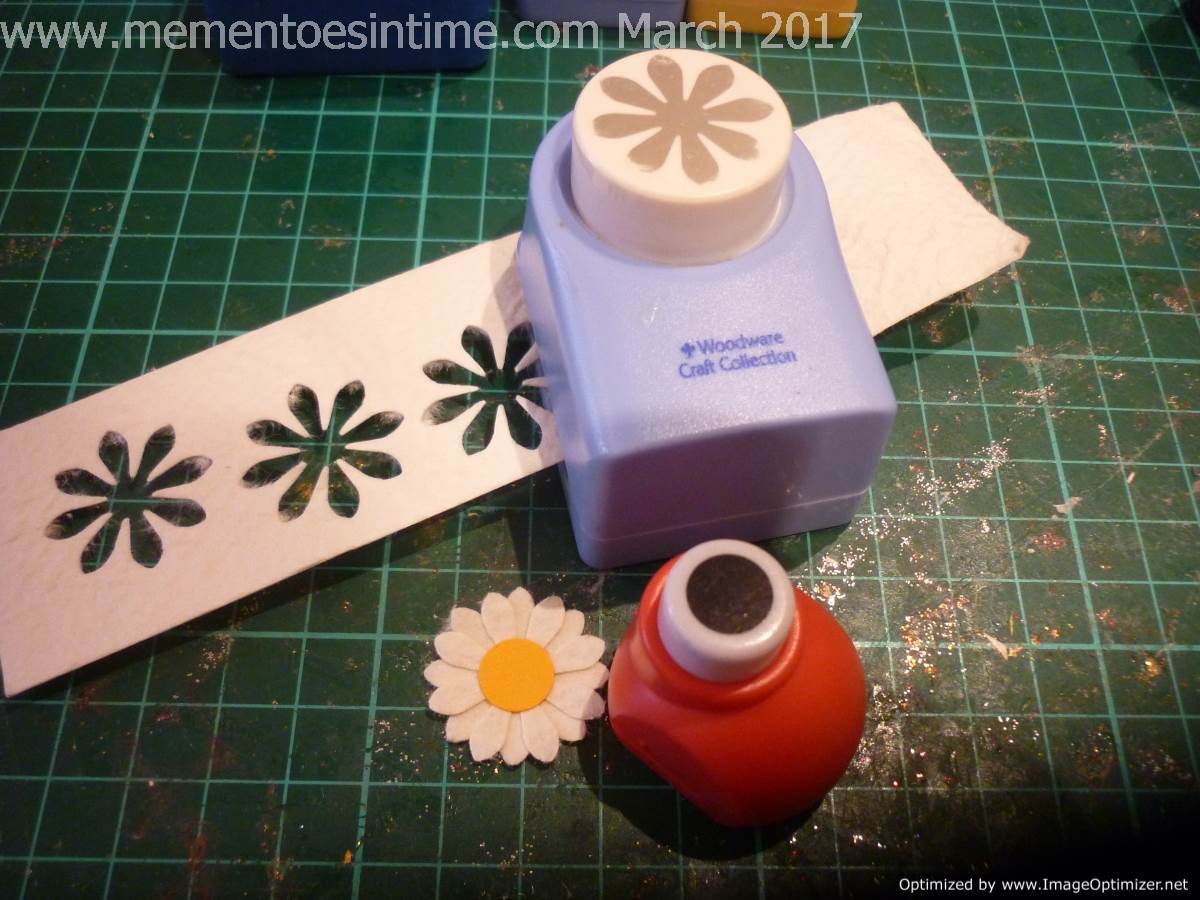 Glue these to the inside of the pot. You can decorate with a strip of ribbon as I have done here or maybe just emboss the handle to give it some interest. I have added some lovely little punched daisies and a piece of raffia, as I really wanted the natural look here to go with my twine finish.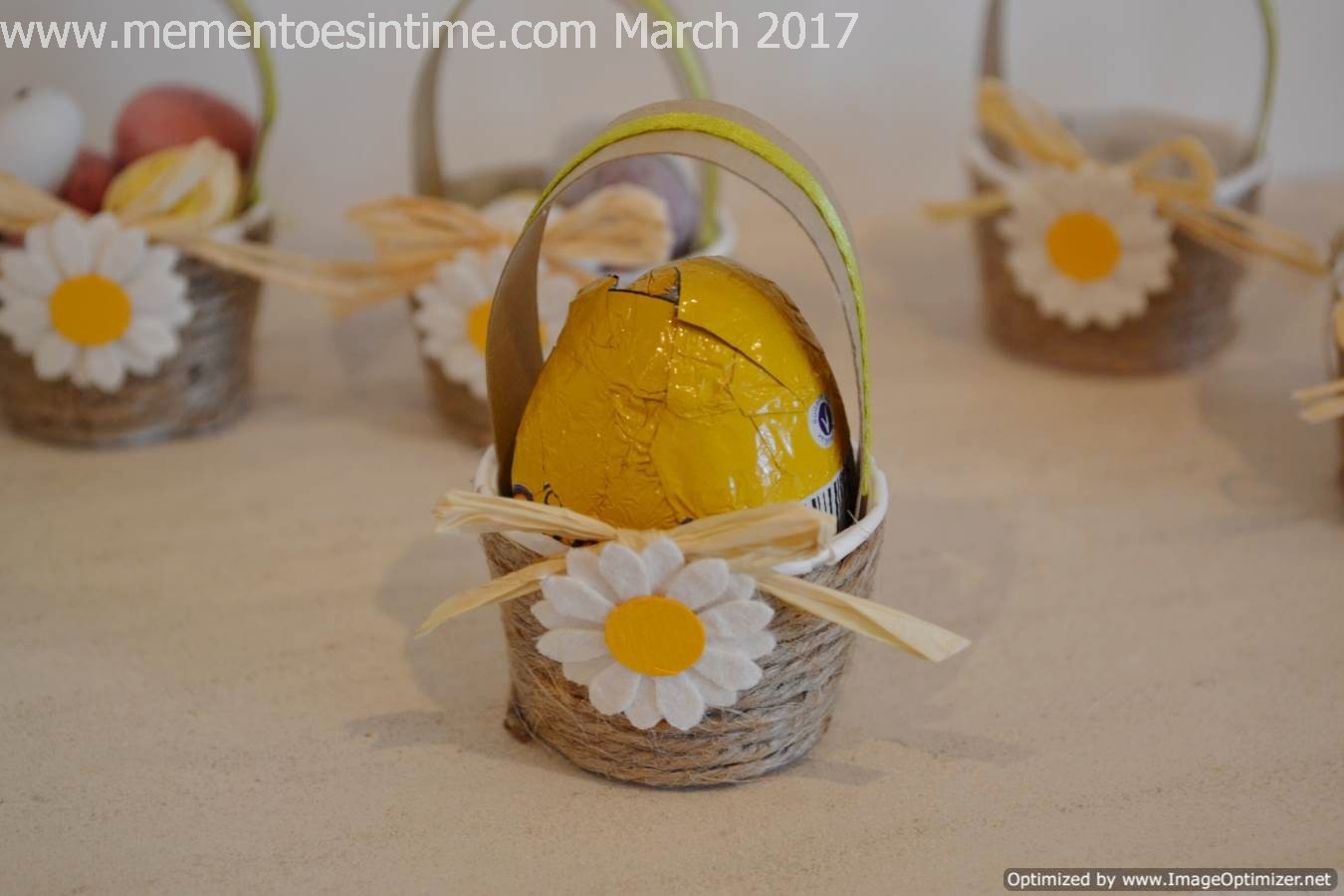 The baskets will take either a creme egg, Galaxy egg and similar, or mini eggs like Cadburys.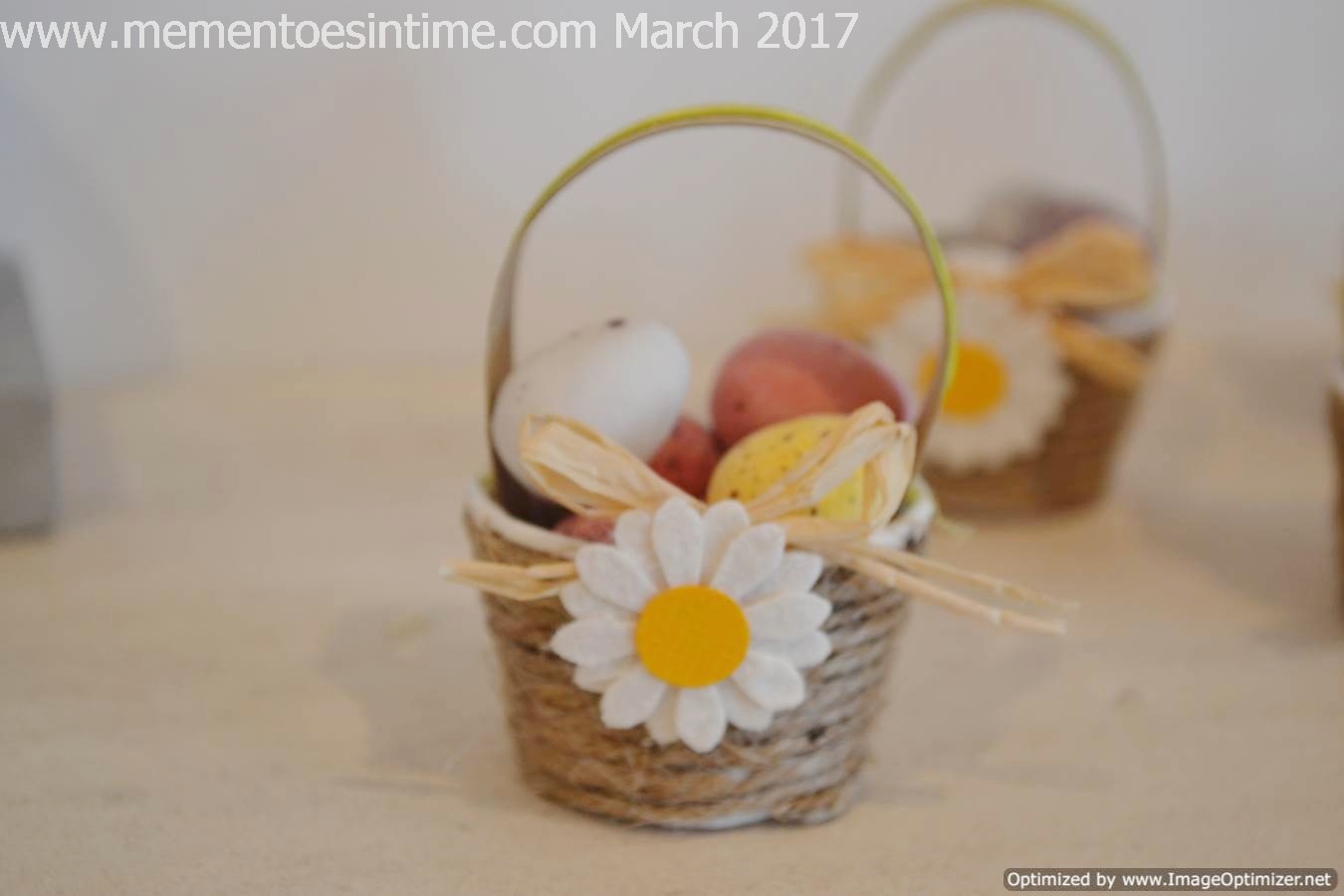 Thanks for joining us again. Drop by again for another project in our Easter 2017 series!