| | |
| --- | --- |
| Posted on April 6, 2017 at 5:25 AM | |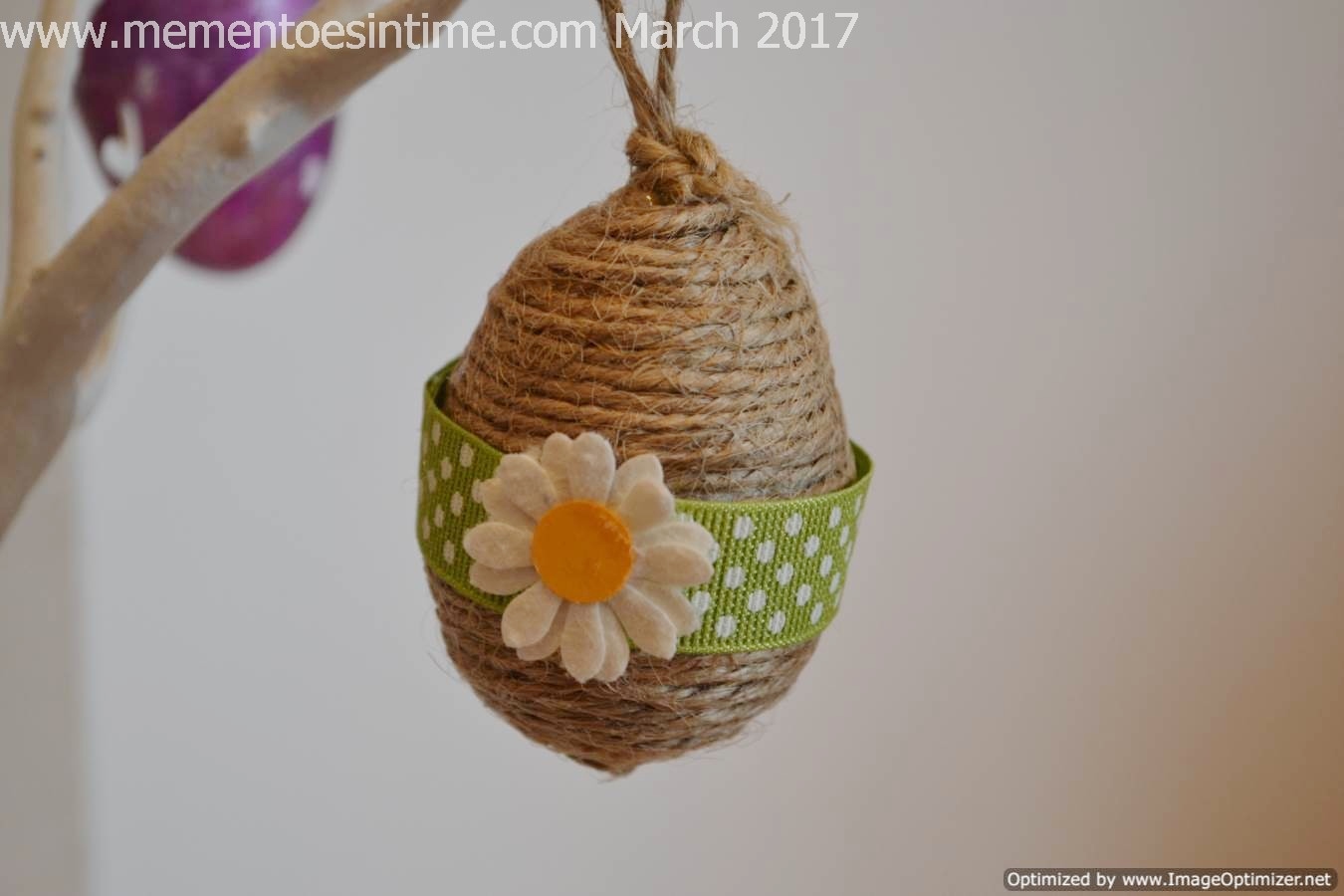 I think Easter lends itself to the natural look really well. Twines, raffias, simple Spring flowers, all make us feel part of the season. Following on from our earlier project where we make some lovely little Easter twine baskets, here is another decorative idea for you to try. These look gorgeous hanging on a twig tree or if you like, just make them without the hangers and display them in a faux bird's nest.
Simply wind your twine around your polystyrene egg, securing the top with a know and a pin to hold it in place. Use a good glue for this. I am using white PVA glue here so that I can move the twine around until I am happy with the position. You will then need to leave it for a few hours to dry.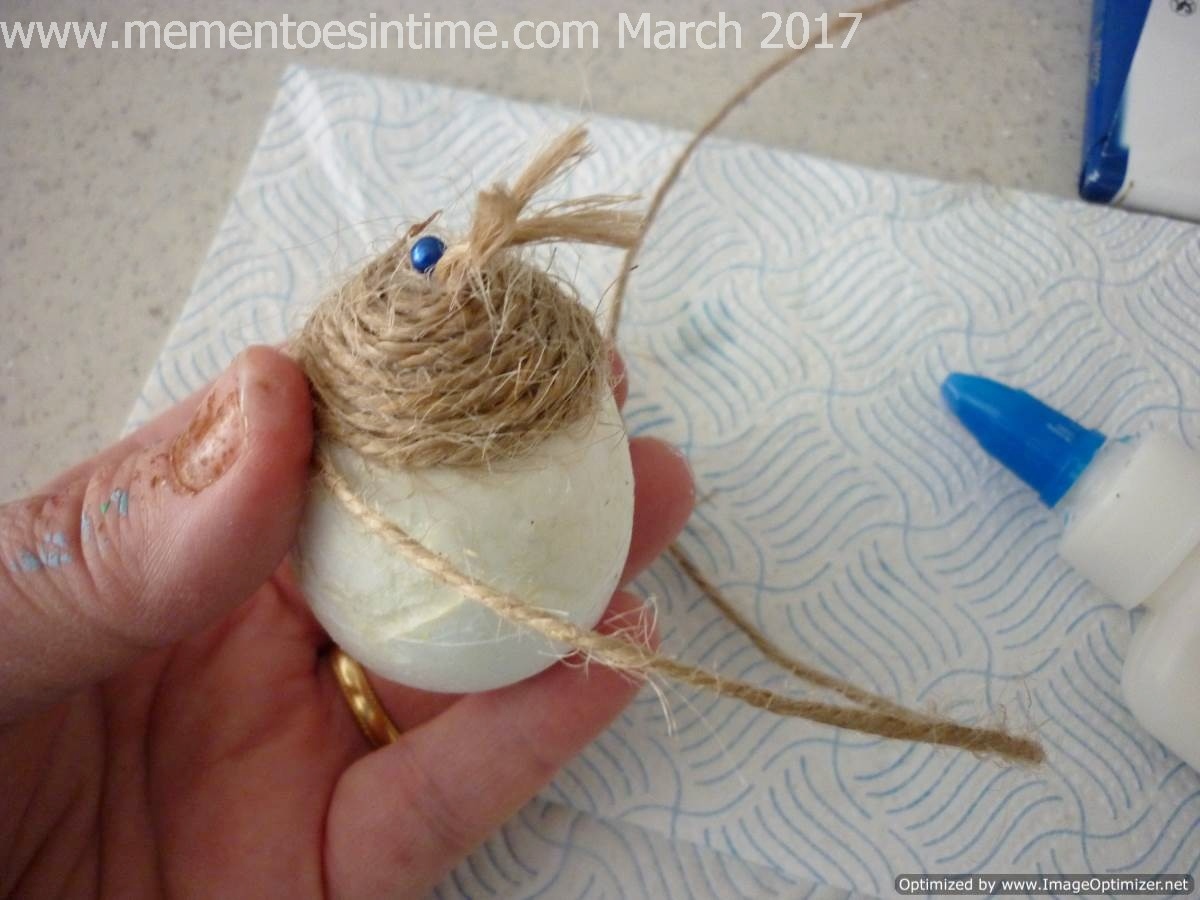 Carry on winding around, adjusting as you go. You don't want any of the white foam showing through, so it is worth taking care.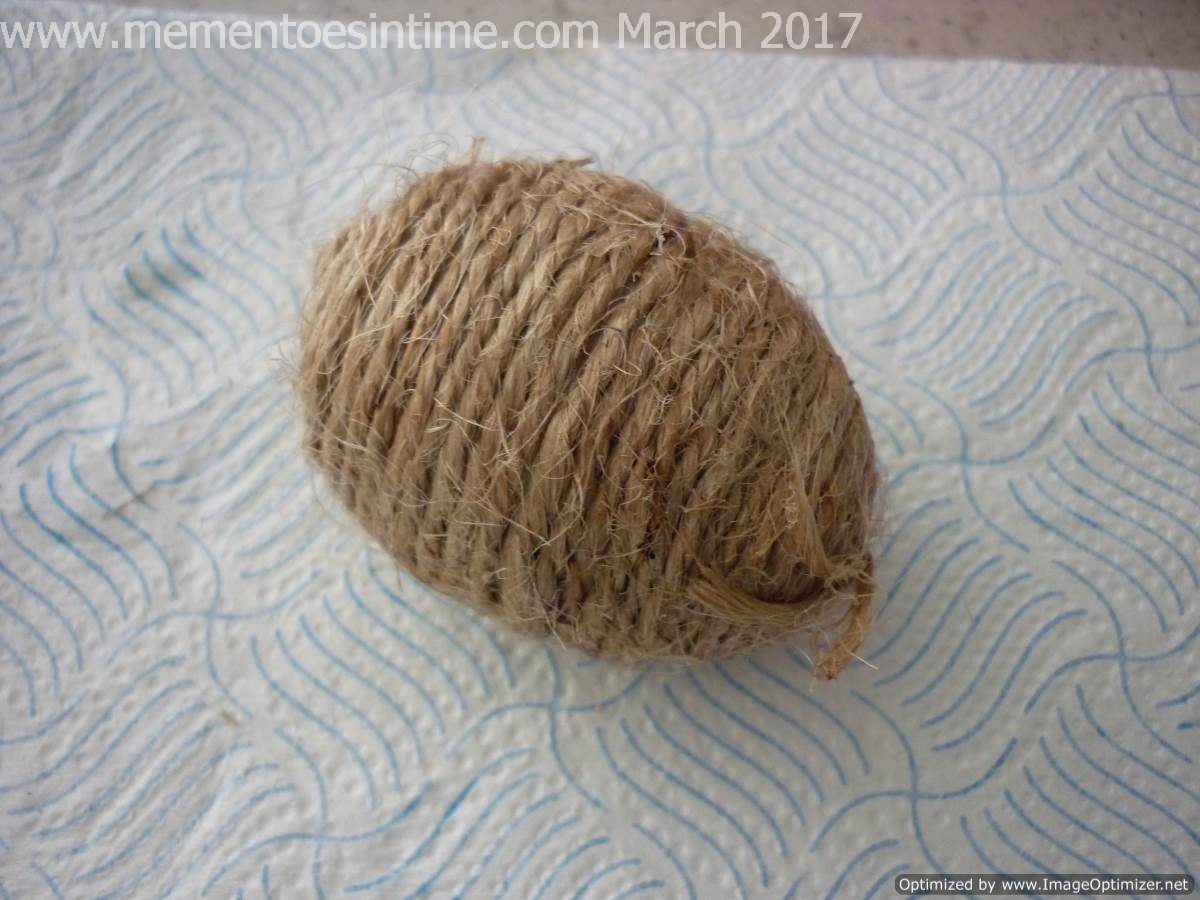 Now you are ready to decorate.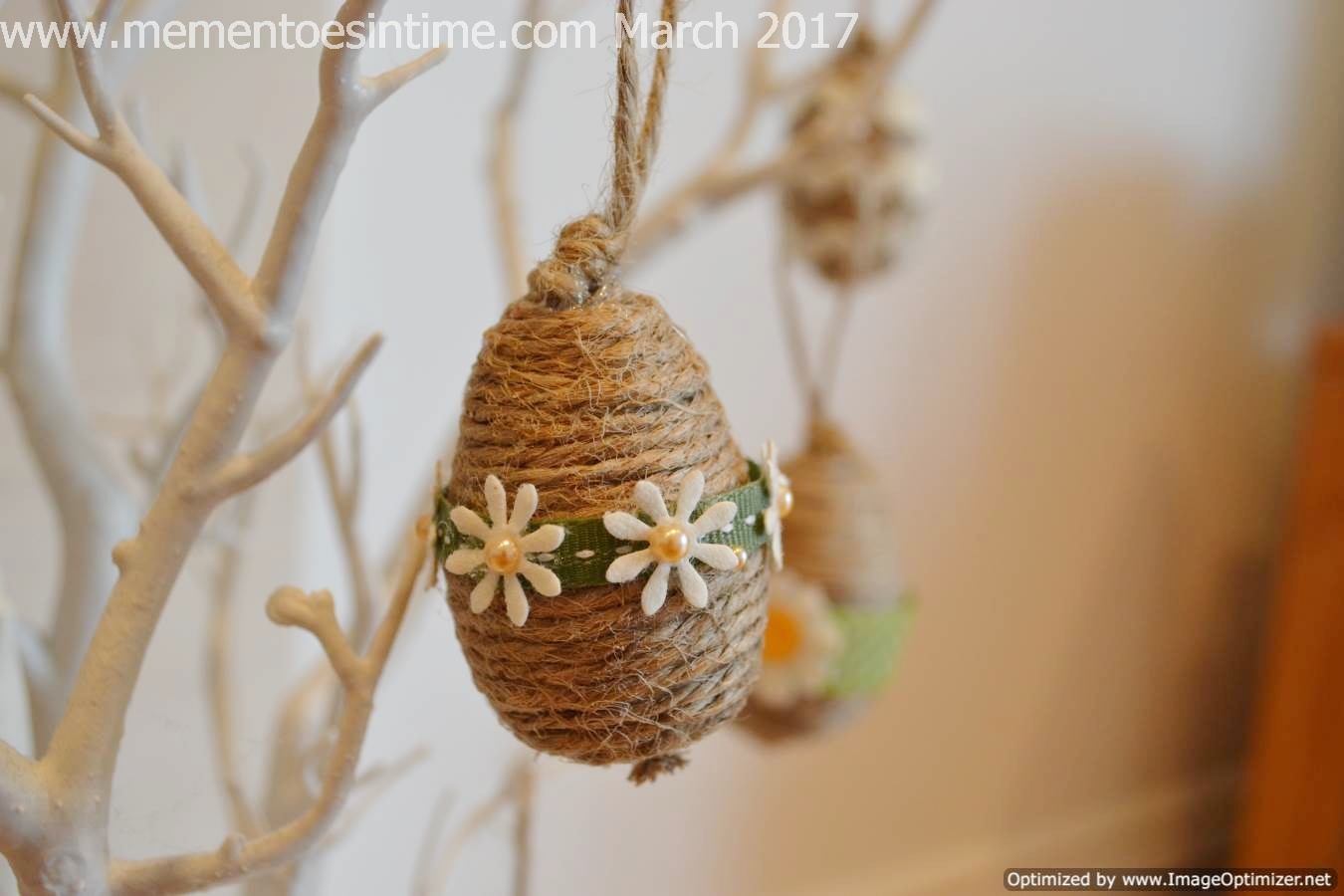 Here is a smaller one decorated with ribbon and some punched daisies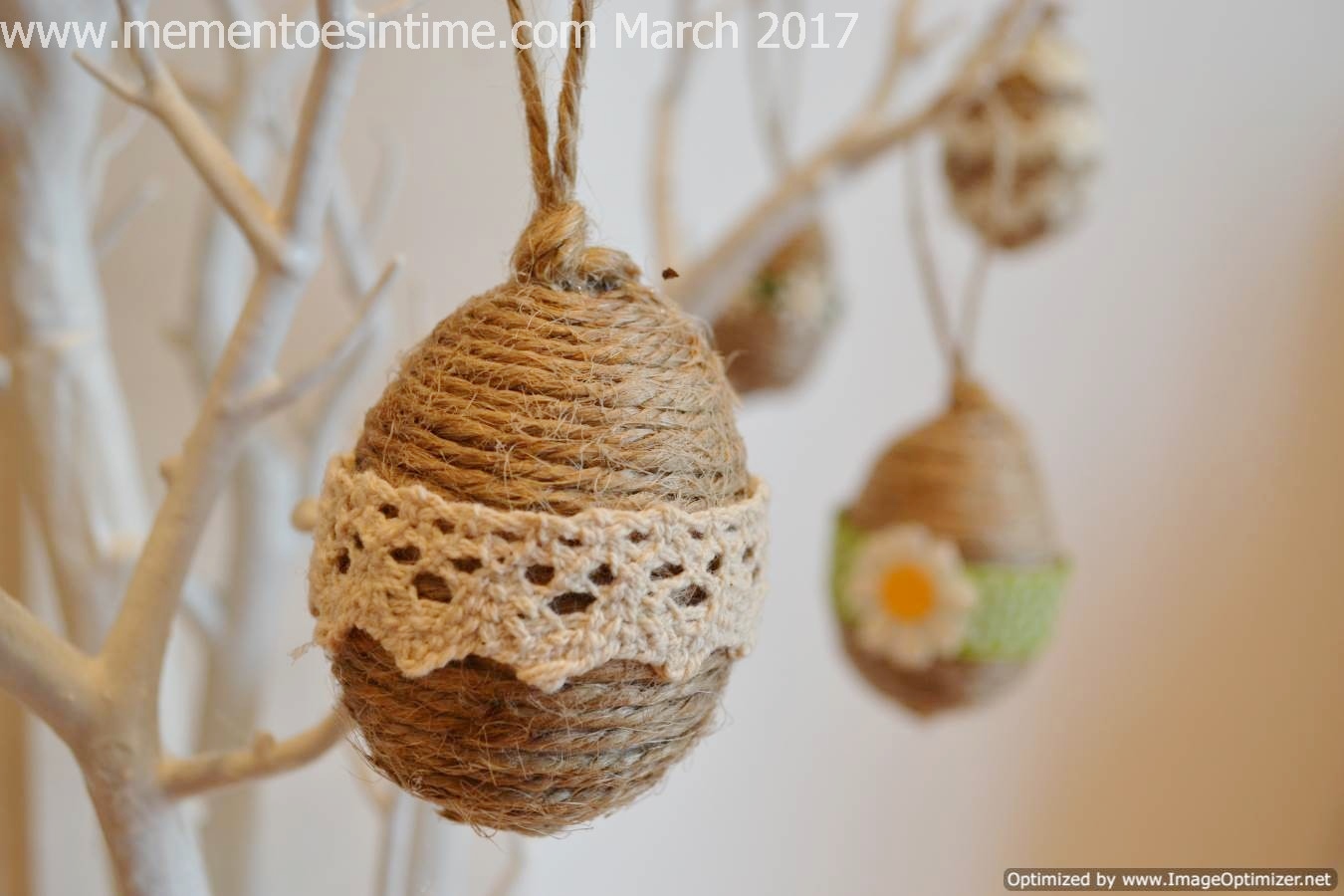 As simple bit of vintage lace to decorate this one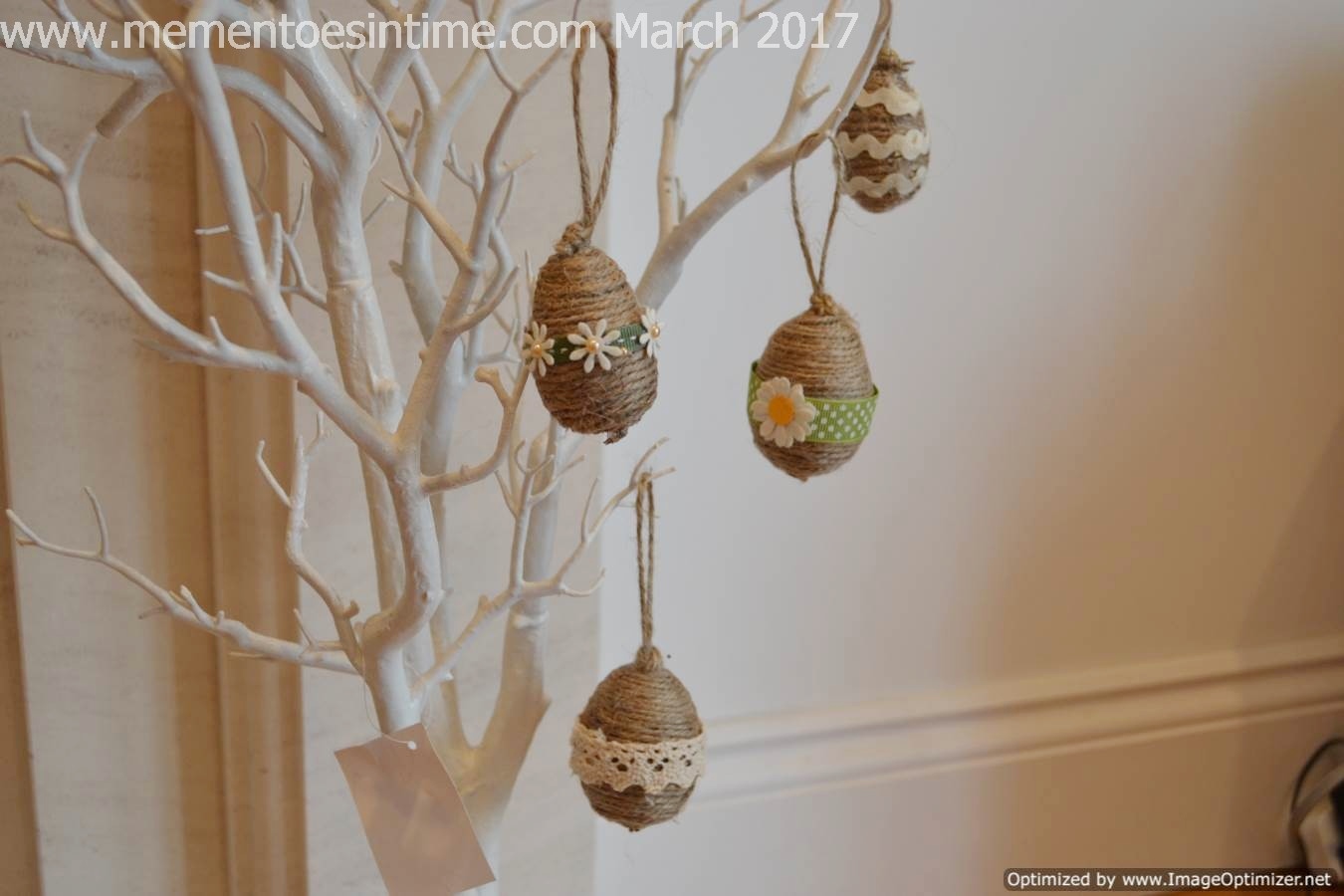 Hang them on a twig tree for a lovely natural Easter decoration. If you have a natural look tree, even better!