| | |
| --- | --- |
| Posted on April 4, 2017 at 2:45 AM | |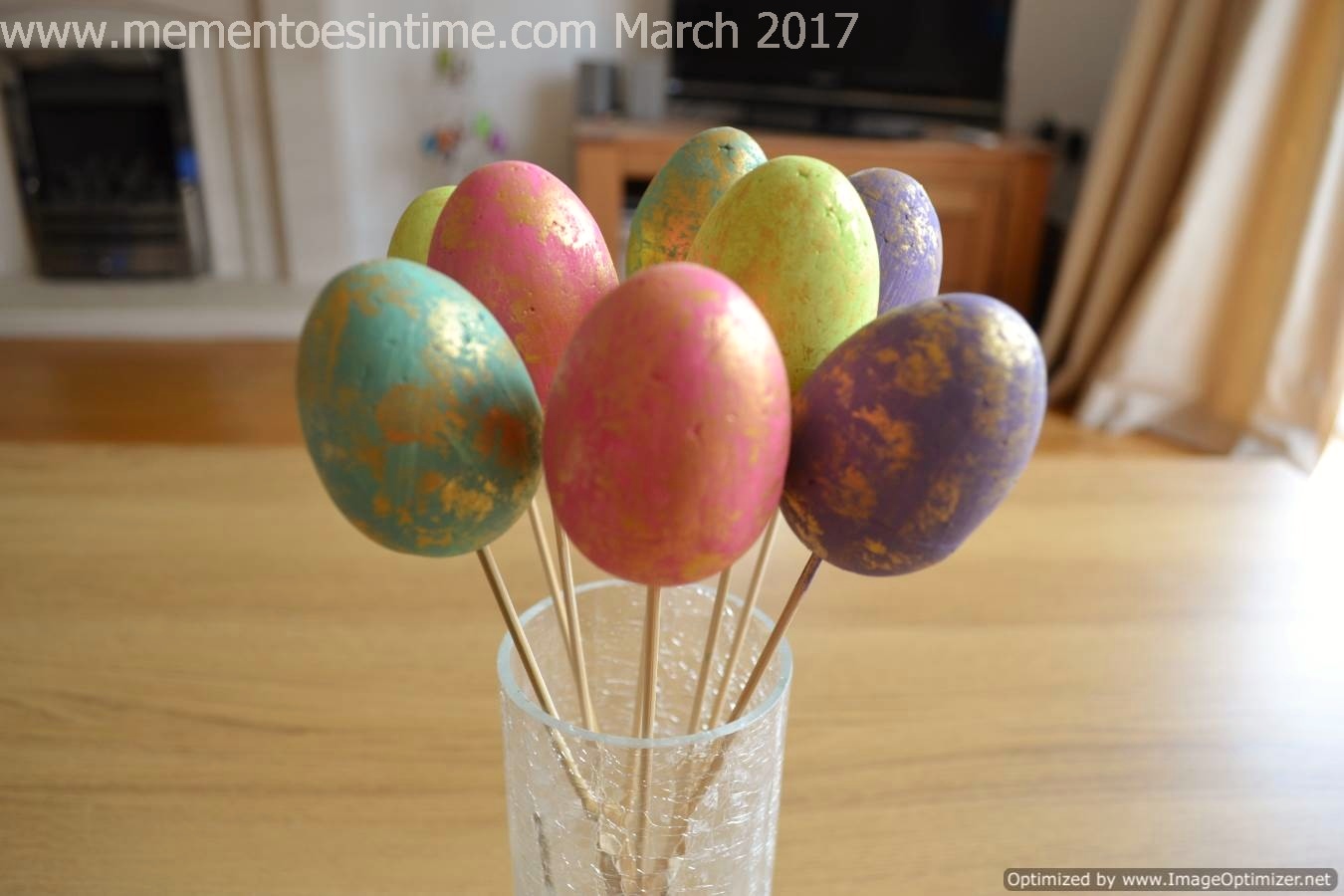 Today we have another decorated Easter Egg idea for you to try. I saw some lovely decorated eggs for sale in my local craft store and wanted to have a go and make my own, as I thought it would definitely be cheaper but more importantly, I was interested to see if I could recreate the effect myself.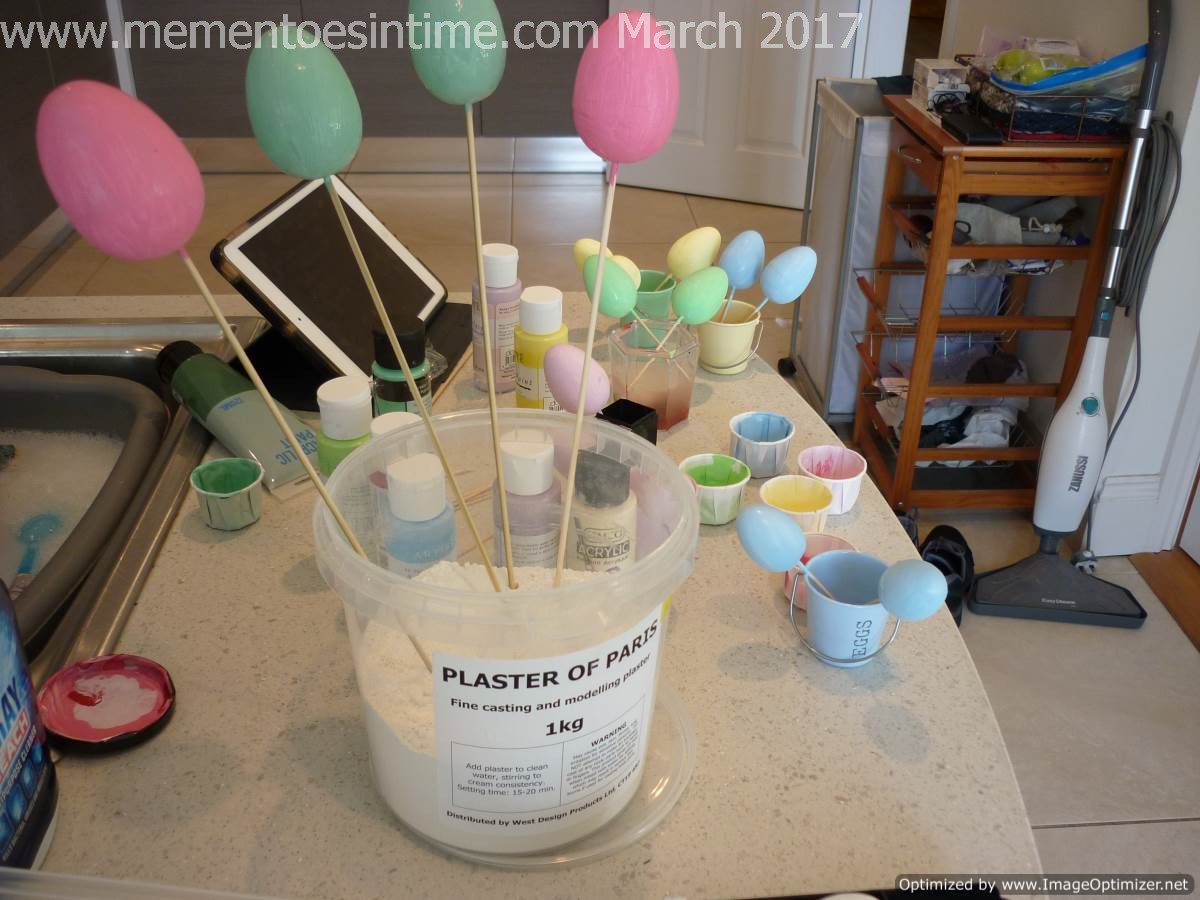 Tip: Use bamboo skewers to hold the eggs while you paint them. You can pull them off afterwards or leave them in so that you can display them in a vase.
Tip: I found out quite by accident that pushing the skewers into my bucket of plaster of paris was the perfect way to let them dry without touching each other or smearing!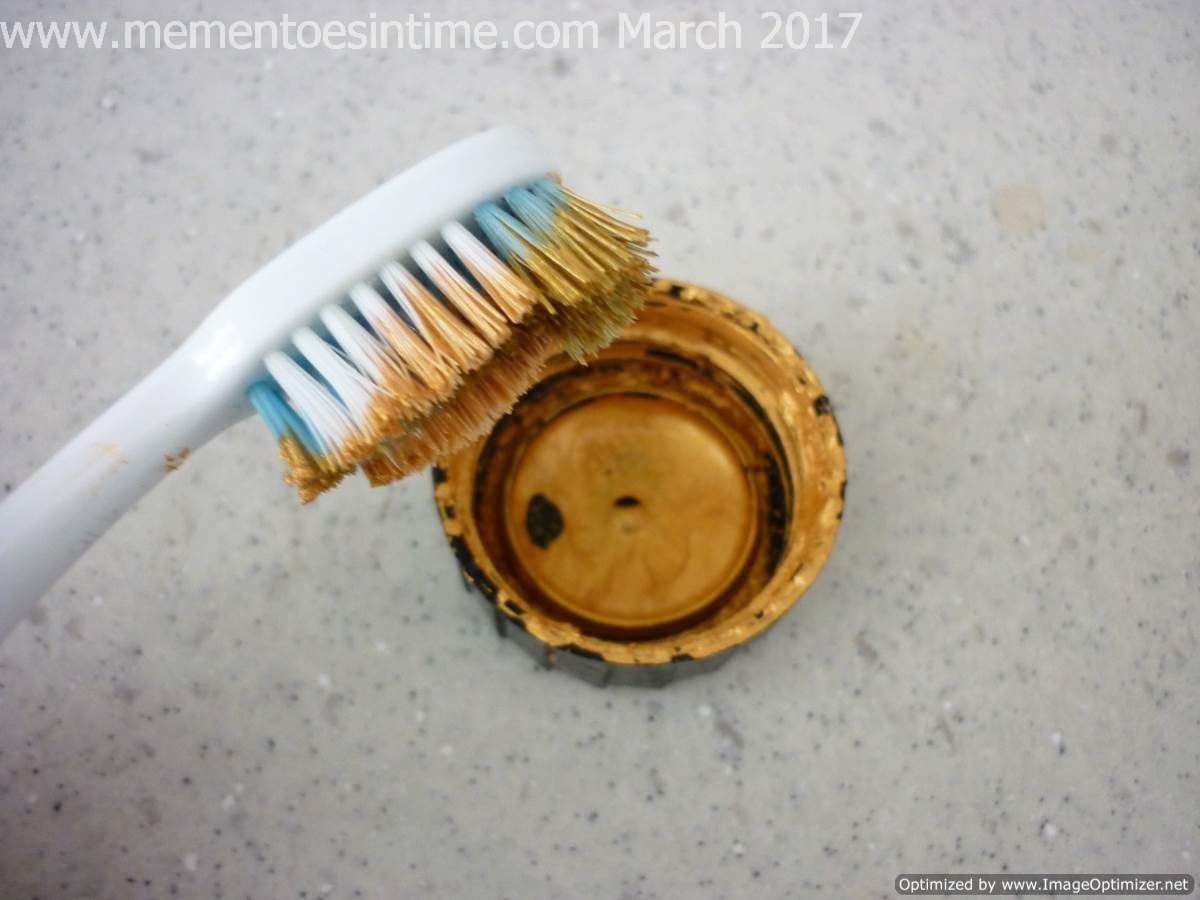 I spent a bit of time mixing my paint colours to get the exact ones I wanted. I had taken a photo of the ones in the store and used that to match it to. I was looking for a much more vivid colour than the usual pastel tones you find on Easter projects. This was actually quite a challenge but I think I got there more or less in the end. After letting them dry, you can then get out your gold paint and an old toothbrush and use this to dab on the eggs to get that lovely mottled pattern.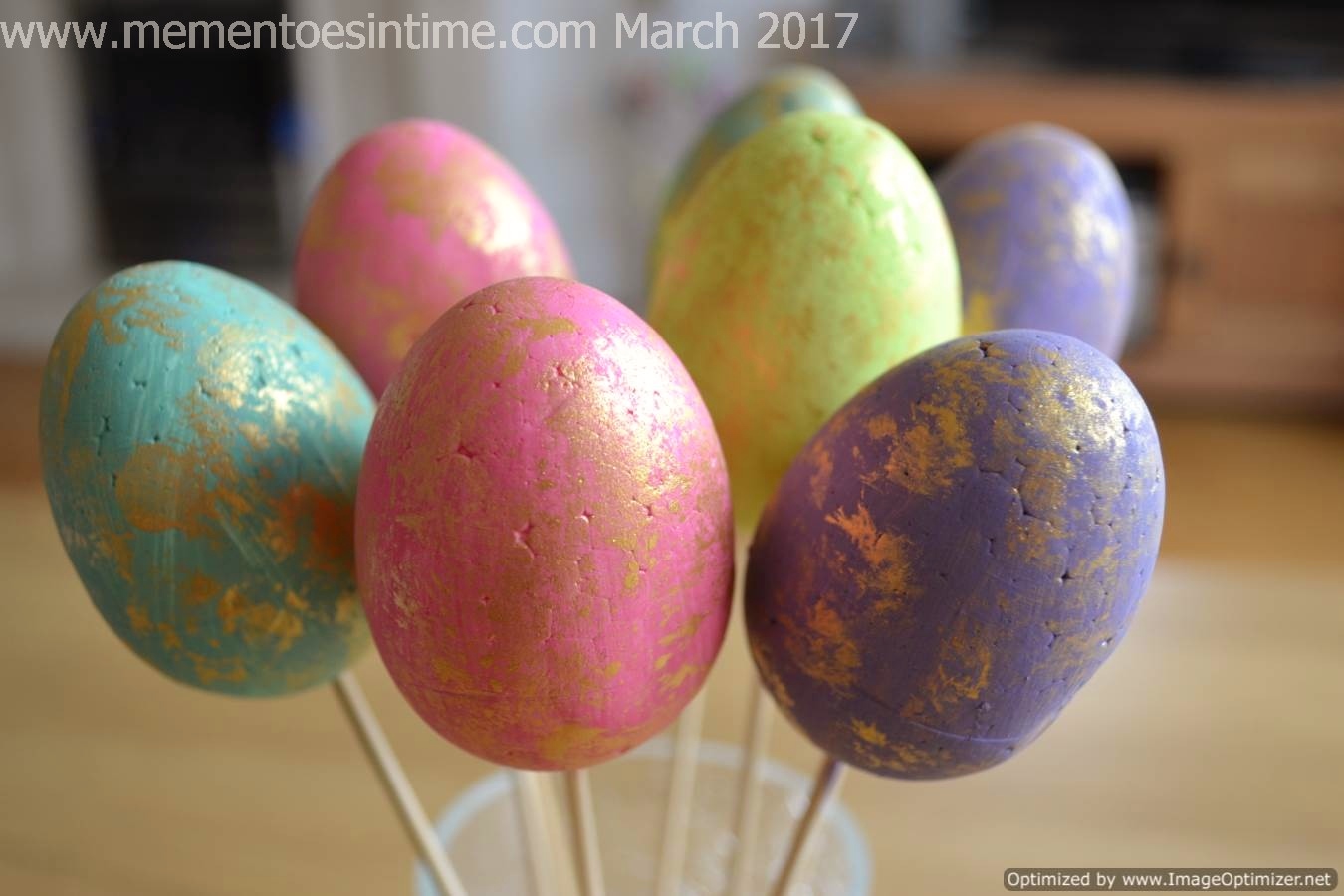 Here is a closer look at the finish which I think looks gorgeous and pretty near the same as the ones for sale at a fraction of the cost!