| | |
| --- | --- |
| Posted on April 1, 2017 at 12:10 PM | |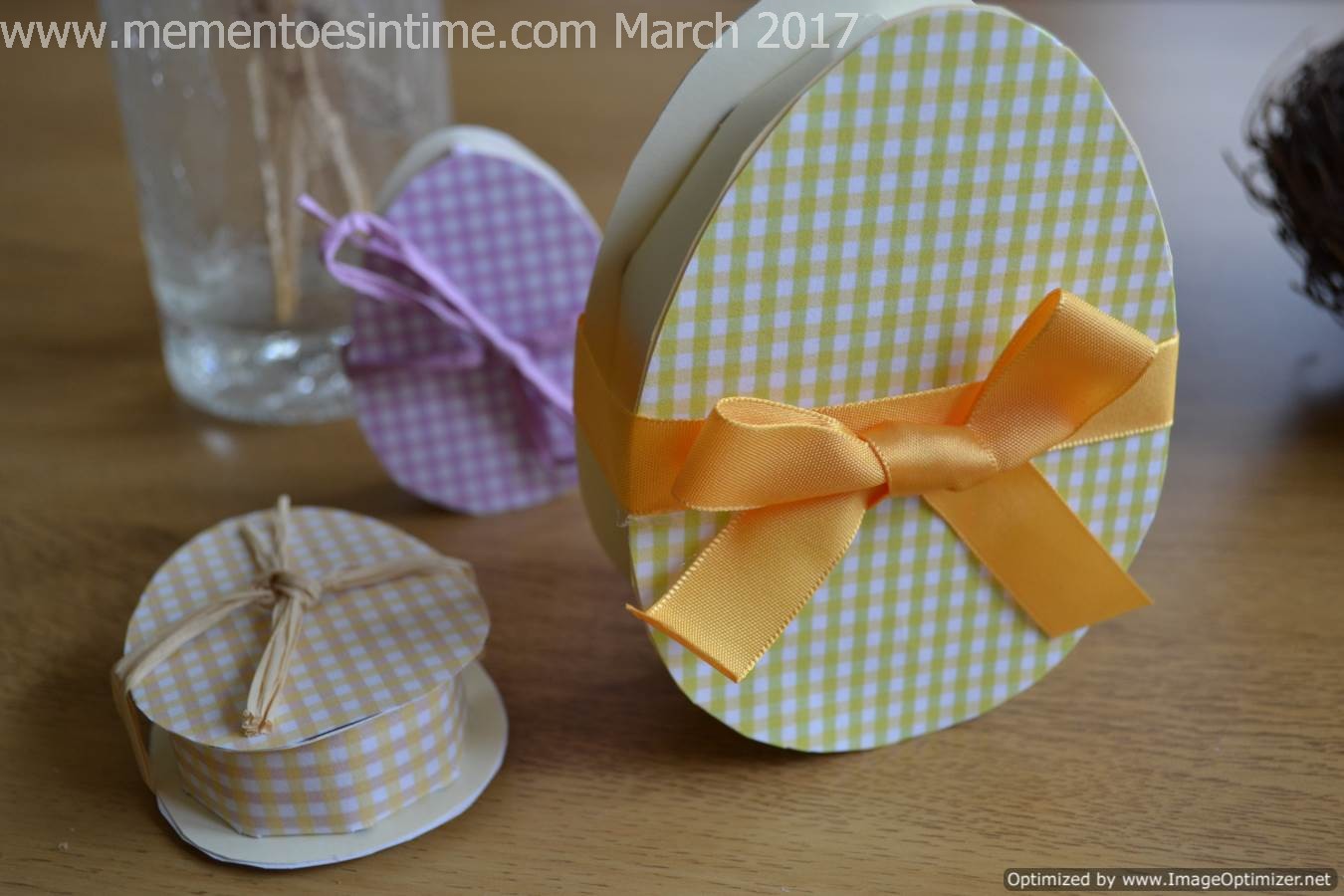 As my mother used to say, you can't go wrong with a gift in a box! Actually, I am not sure she did say that and she isn't here to contradict me anymore but nevermind, I will say it anyway!
So today, we are featuring a very quick but effective box project using a free template that you will be able to get on the Member pages. I won't be doing a full photo demo but you can see how the box goes together from the photo below.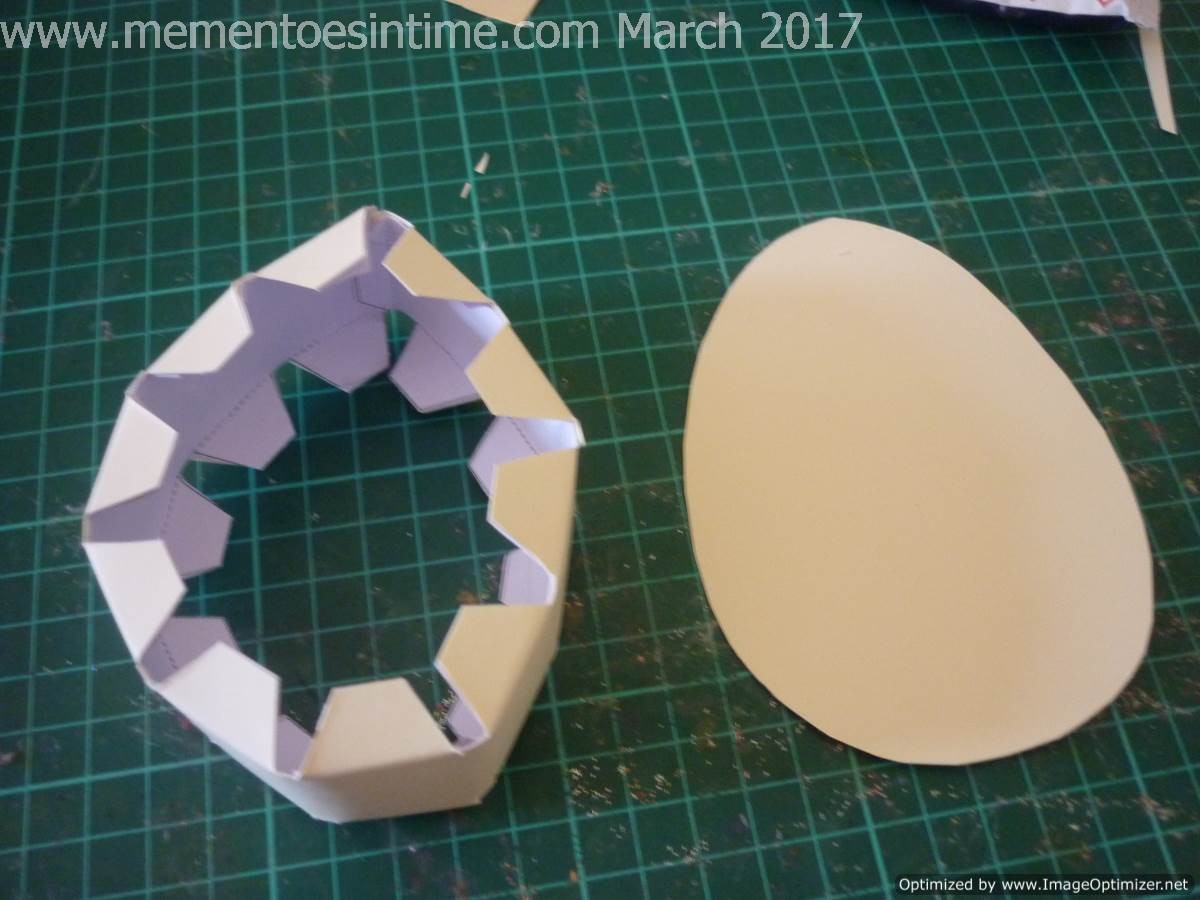 Glue the side panel to form an egg shape and then fix this onto the base. You can then glue the top piece on or simply fix it very lightly with a tiny dob of glue and use a ribbon to hold the lid in place, as I have done.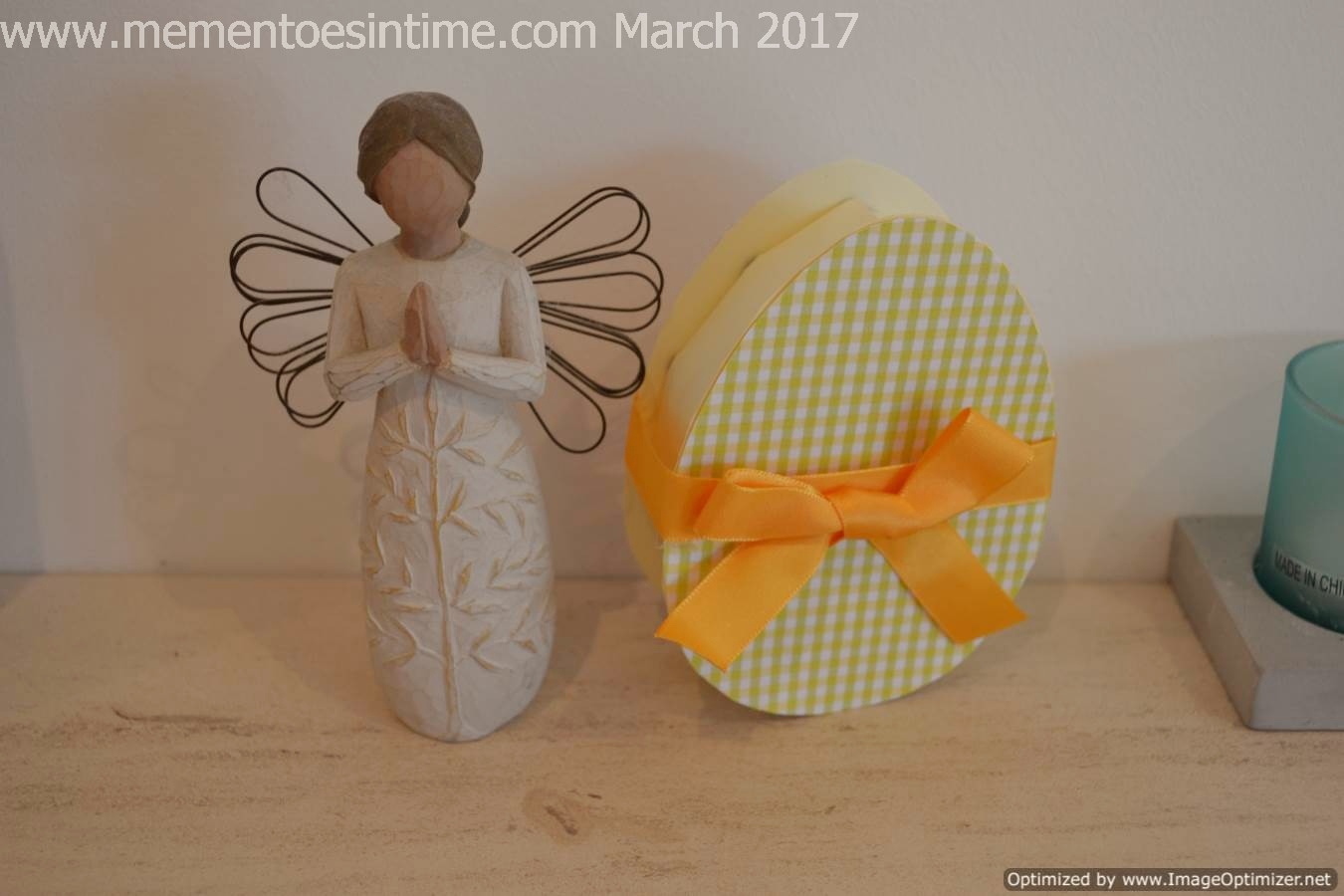 This is a great time to use up those ribbons you have bought but are lying at the bottom of the drawer!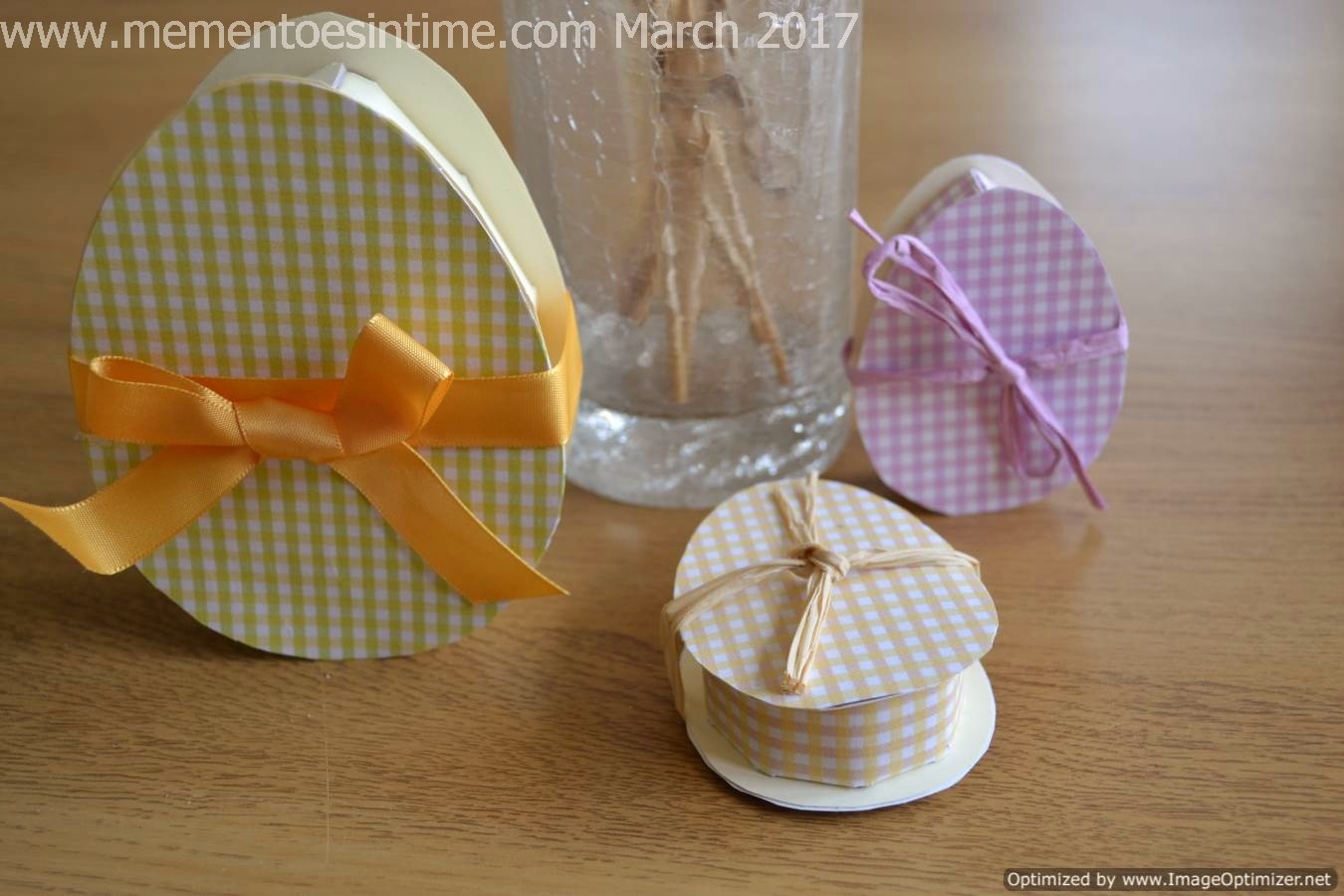 The template includes boxes in three different sizes. Fill with a small gift or some mini Easter eggs. I hope you are enjoying our Easter 2017 series. Do join us again for our final few projects coming up.
PS You may have noticed this is the second post today, as yesterday's one was missed. You would not believe the day I had yesterday, so I won't even begin to describe it but it did involve numerous car journeys, picking up a child who couldn't manage to open a train door at the right station and so ended up at another station further up the line, losing a purse, dealing with a relative in hospital etc etc...So today I am having a 'home day', with muffin and soup making and other domestic bliss chores!