| | |
| --- | --- |
| Posted on April 2, 2017 at 10:30 PM | |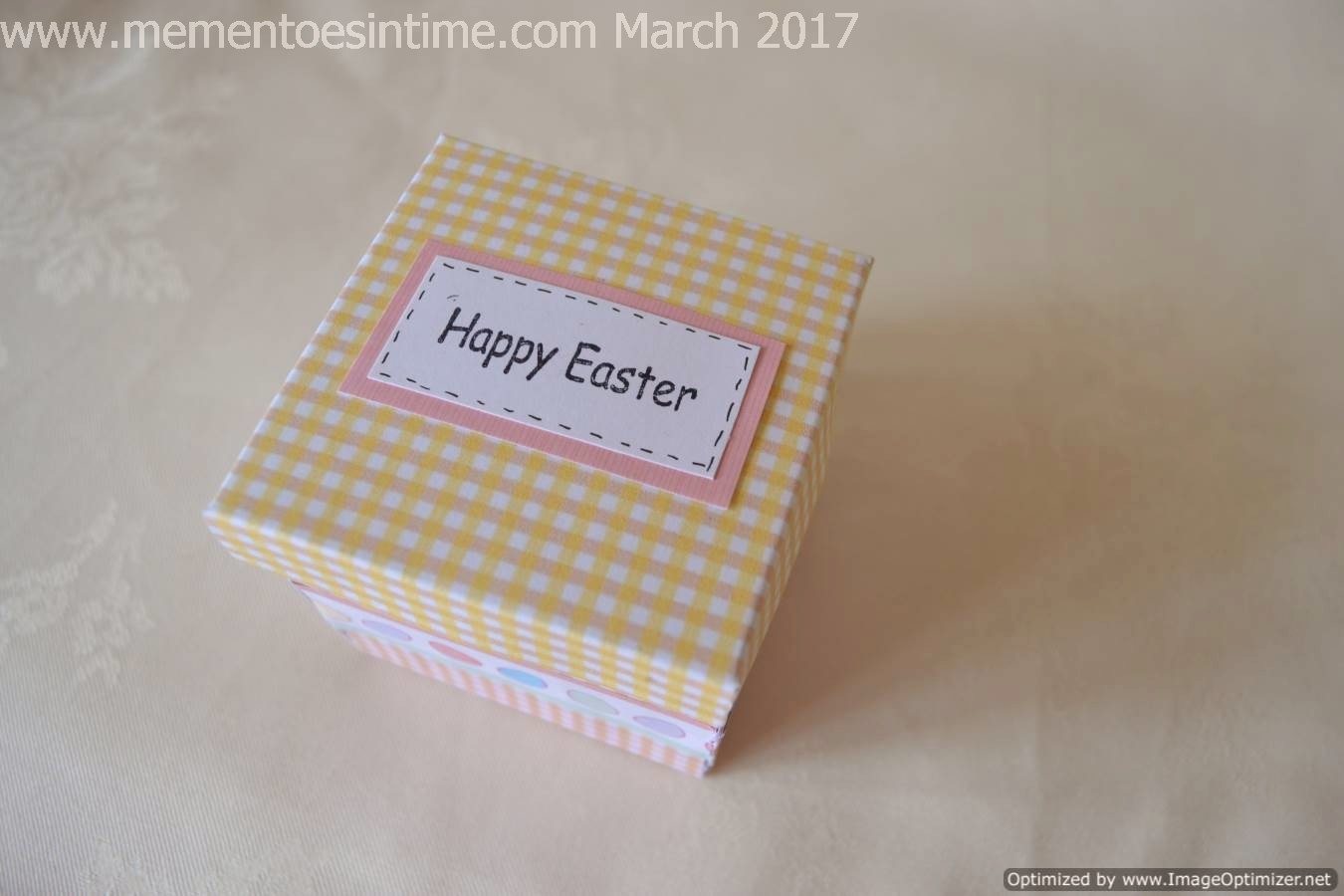 This little Easter box contains a surprise within!

Once the lid is removed, it opens out to reveal some lovely Easter eggs inside!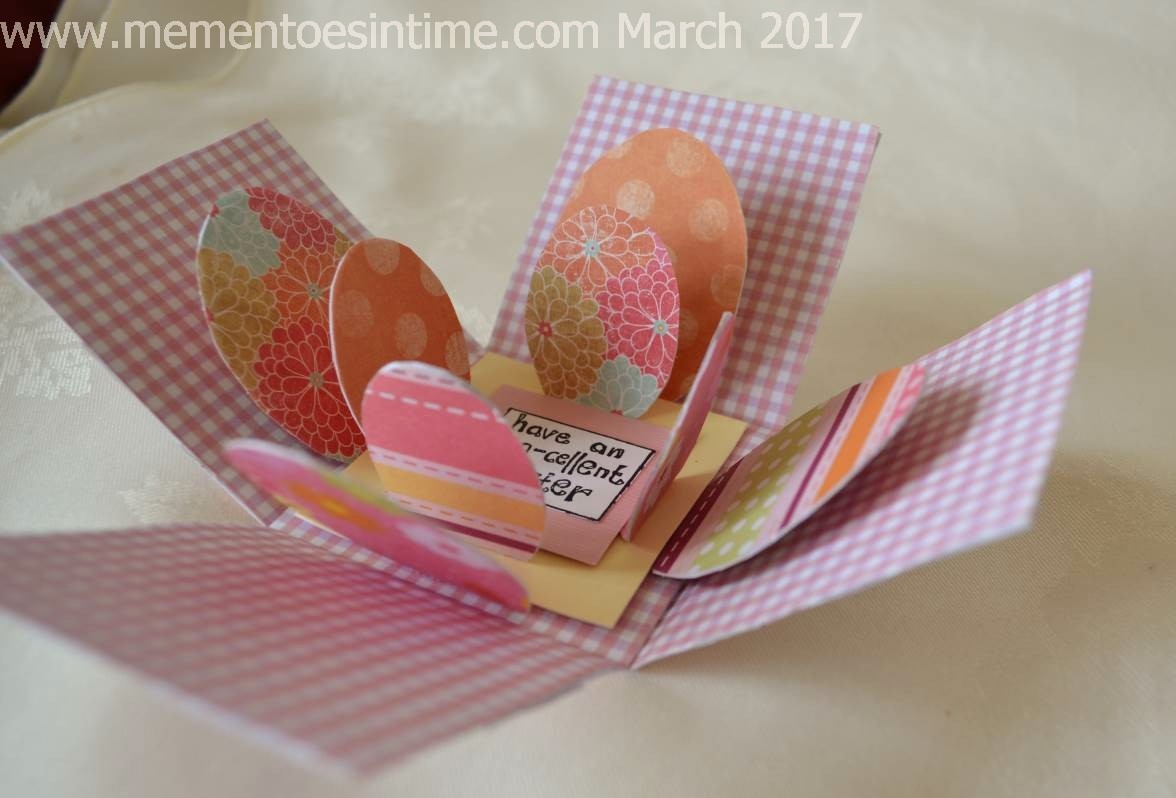 This box card is made using our Exploding Box Card Template that you can find on the Template pages on the left menu. The template contains the basic box plus a range of different shapes to use inside, including hearts, stars, flowers and ovals.I am using the oval shape here to make the Easter Eggs.
The box template is designed to be made with heavy card/crafters chipboard so that it flops open when the lid is removed.  Actually,  I have used card here instead of chipboard as I wanted the box inserts to stay 'suspended' rather than open out and fall completely flat. You could add some Easter treats to the middle of the box or maybe one of those little fluffy chicks you can buy everywhere at this time of year.
Everyone does things differently and that is the beauty of crafting!