| | |
| --- | --- |
| Posted on April 7, 2017 at 2:05 AM | |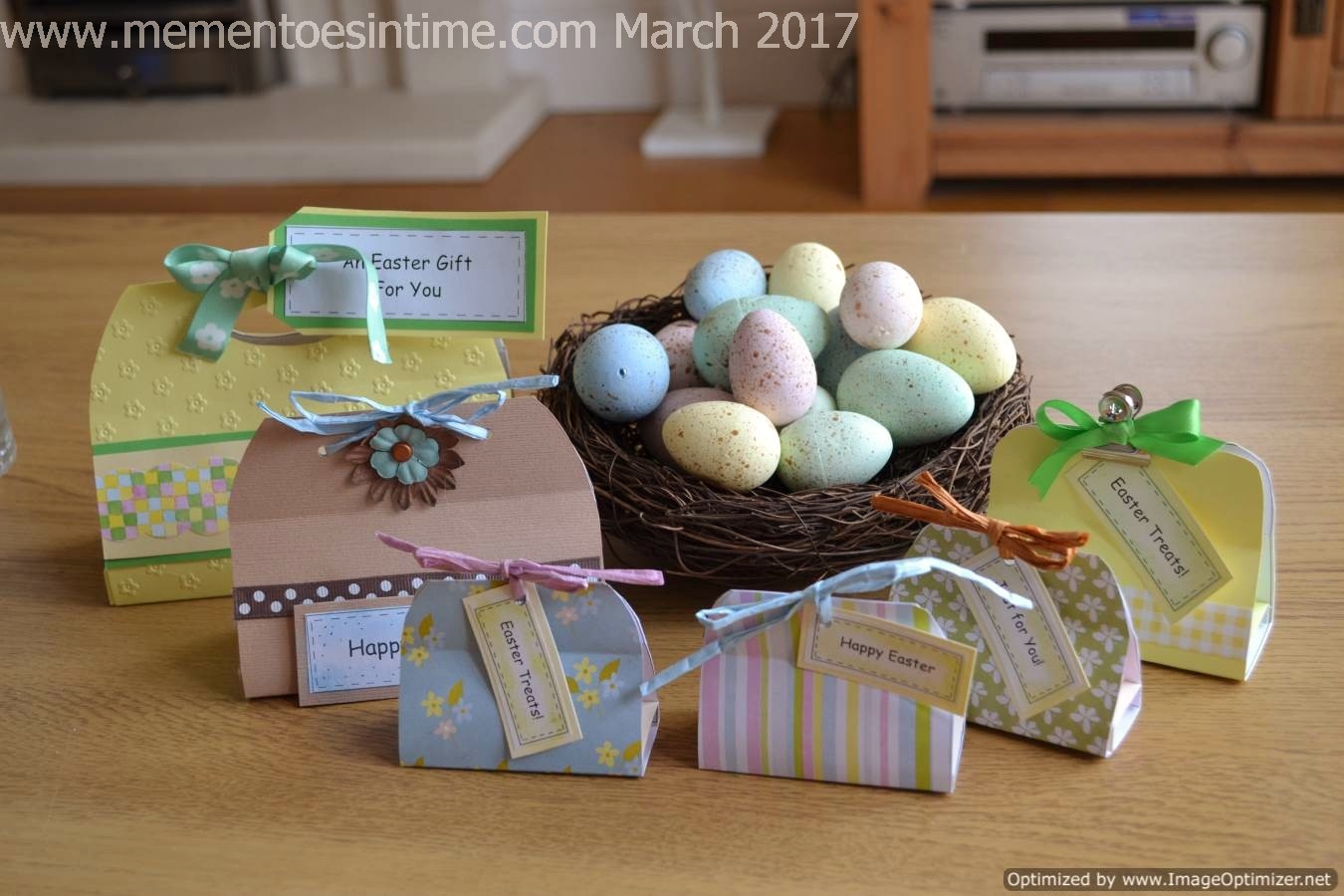 I love finding different ways to present a gift. This lovely little Egg Carrier is a different idea and is modelled on those coffee carriers you can get. I was carrying my coffee to the car with an extra cup for the beloved husband and realised that it would make a great way to hold small easter eggs.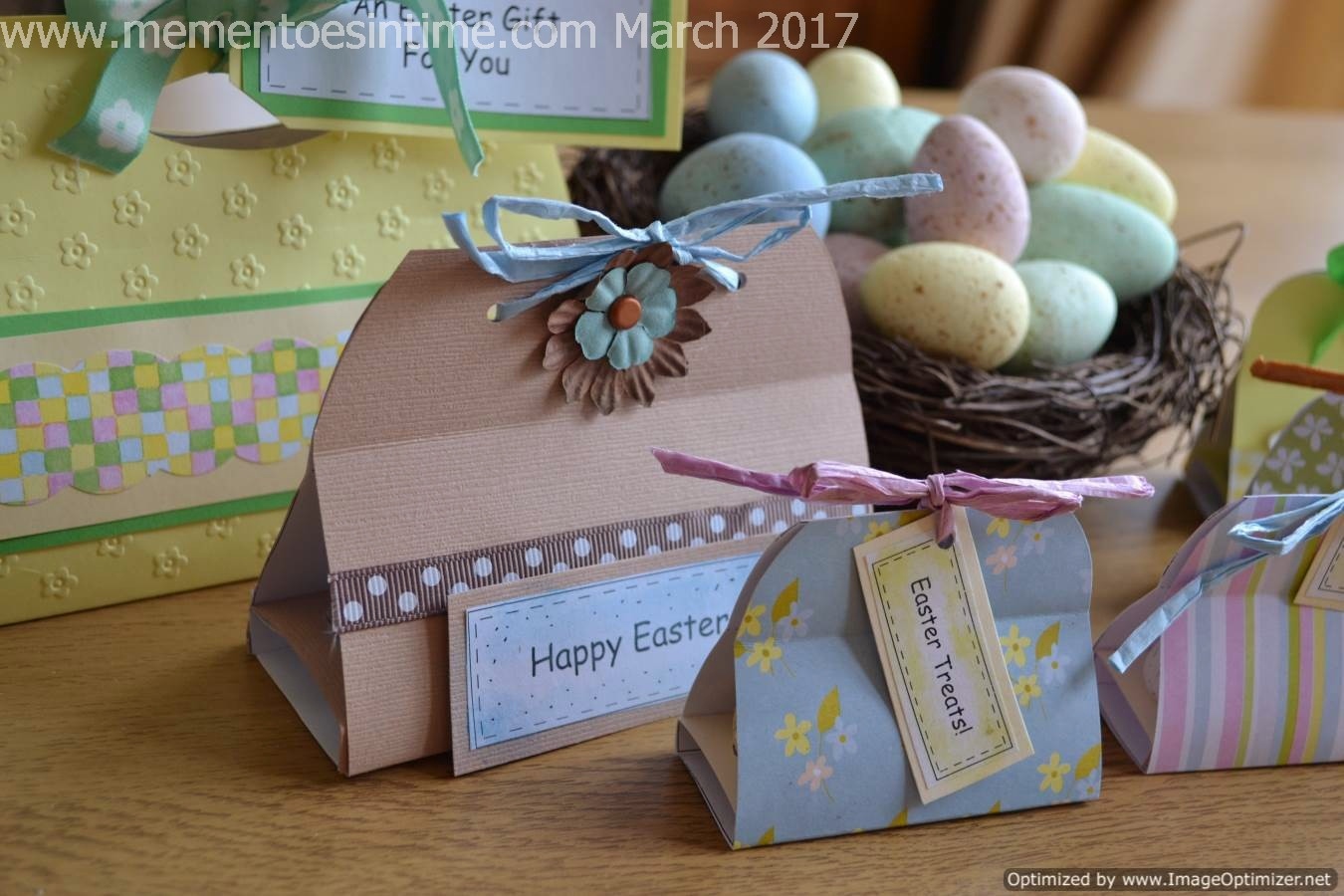 So off I went to design a template. Actually, I designed several templates and the other ones will find their way onto the blog at some point in the future I am sure. For now, there is one template to try if you want to make one. You can find the template on the left hand side menu under Boxes.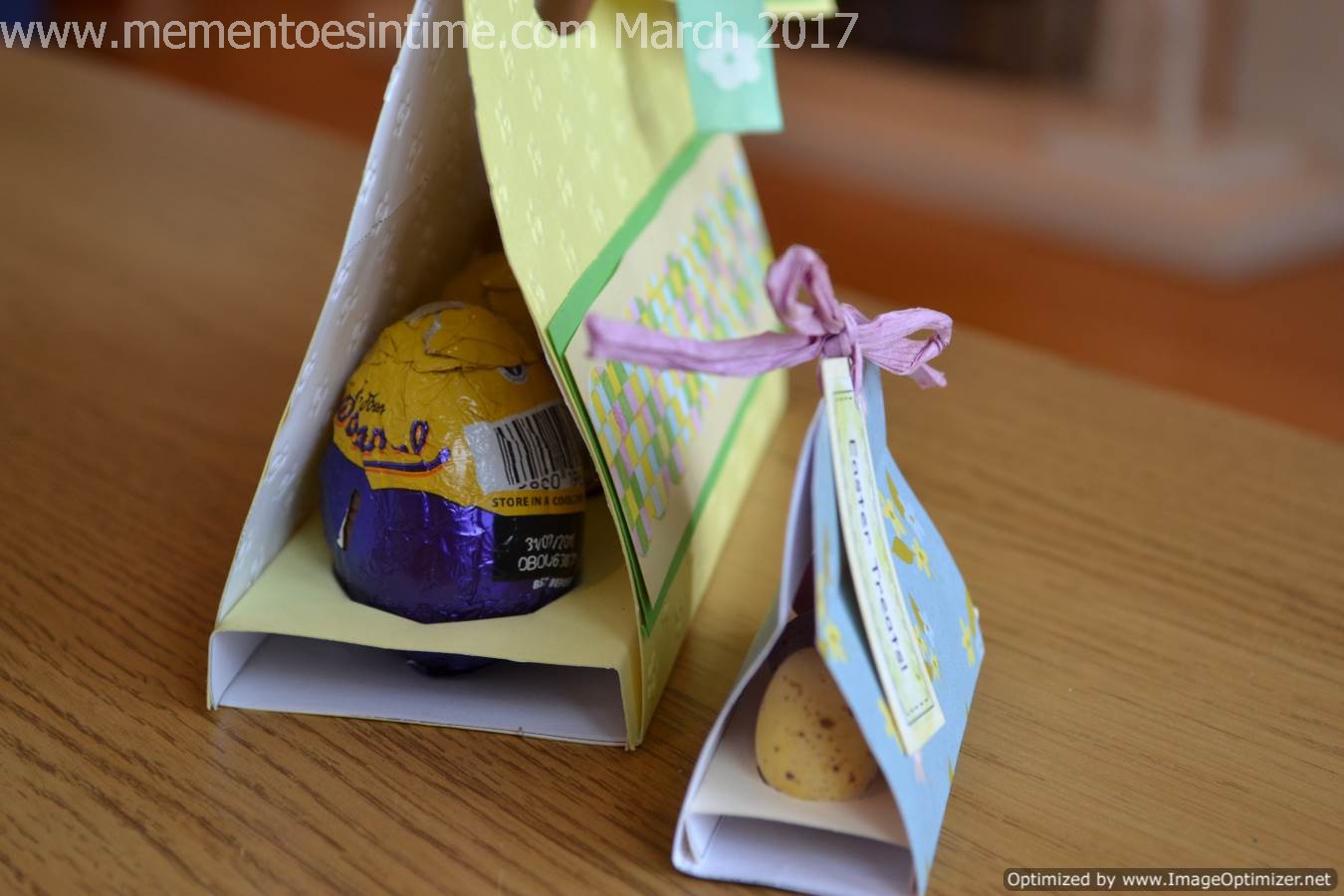 You can make them in several different sizes to fit most sizes of small Easter eggs. Here is the side view so you can see how they fit.
That just about wraps it up for our projects this year. There were lots more in planning that never made it to the final stages but they will be held over for next time, so I hope you have enjoyed following the ones we have got to. That just leaves me to wish a very peaceful and happy Easter period to blog readers and visitors from Mementoes In Time!