| | |
| --- | --- |
| Posted on April 19, 2017 at 10:50 PM | |
Well, we have managed to survive Easter and the kids are long gone back to the place they need to be! With that, I am looking around my craft area and thinking about the next round of projects to be covered.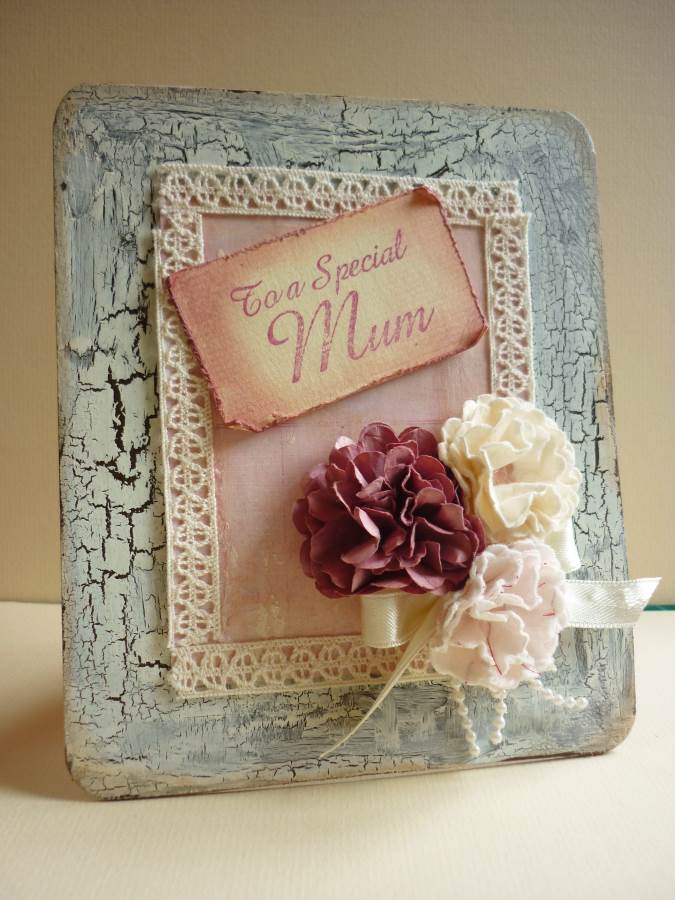 With Mother's Day approaching in the US and other places around the world (except the UK), I was planning a whole heap of projects and new templates but as you know I sadly lost my mother last year and quite frankly my heart just isn't in it.
My mother was very central in my life, as she was effectively a single parent, which made her extra special. She was also such a bright energy, full of fun, full of inspiration and a love of life and people.She was always my biggest fan and encouraged me in life to be whatever I wanted to be. Her beautiful spirit is still about me and I am sure she is watching from a better place. Her passing was a loss to so many people she helped in life and to the world in general, let alone her family left behind. Her birthday approaches in the next month as well as the anniversary of her passing, so I would prefer to spend time in reflection rather than pushing to get things done.

So I will be posting the projects but just over a different timescale and not primarily focussed on Mother's Day but just projects that you can make because you want to. This way, I don't feel under pressure to deliver and can take time to do things properly.
If you would like to leave a comment or a suggestion below please do!