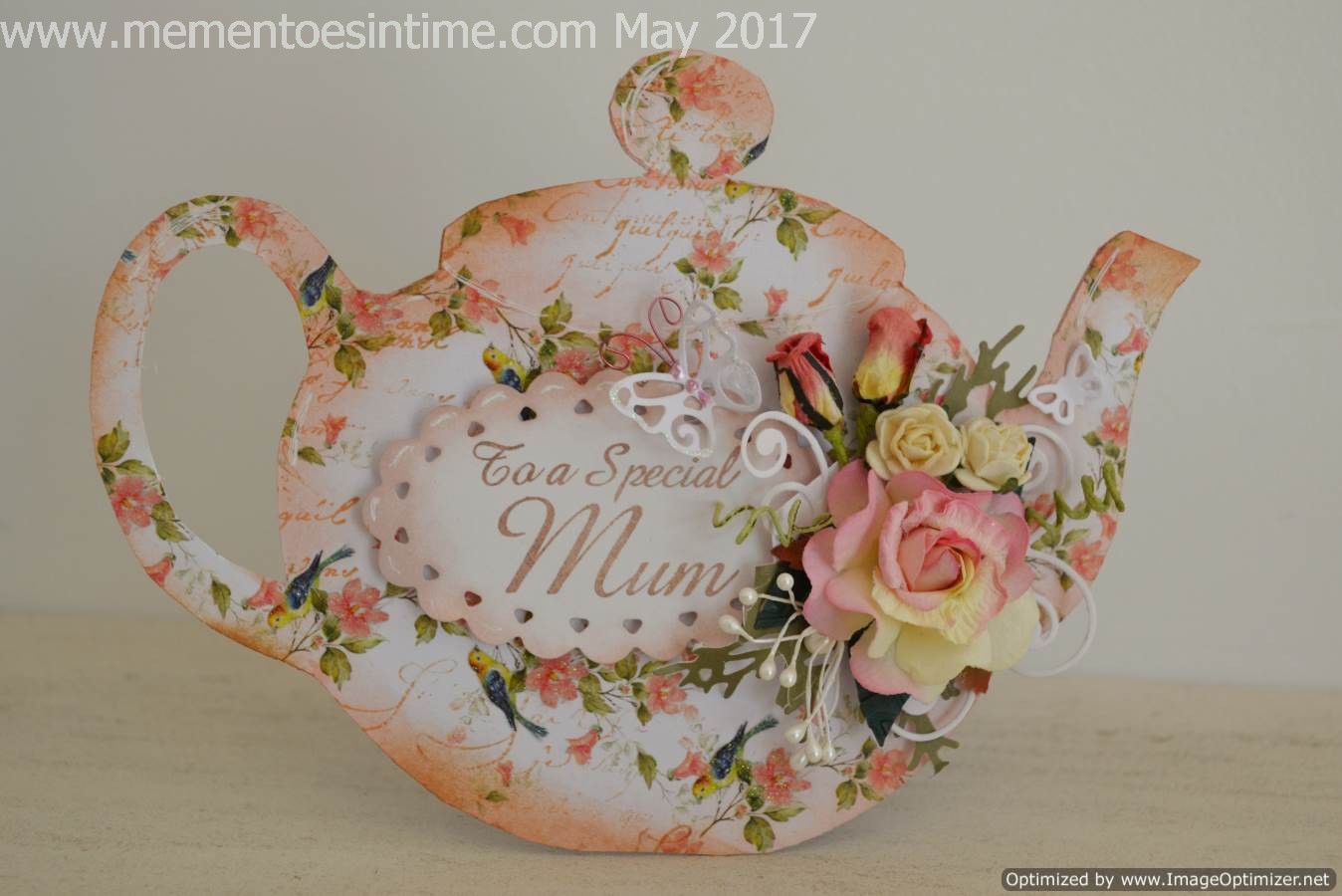 I've had so much fun with the new Teapot Template that I couldn't stop making demos. Goodness knows what I am going to do with them all - my card box is overflowing with teapots!
You can find this one on the Templates page (Ladies Templates).The template includes two designs, Round and Ornate each in two sizes, with stands if you want to make a display piece as well as traditional fold over cards. There is also a sheet of sentiments and tags but this template also works well with the sentiments included on the Tea and Coffee Time Digitals Collection and of course any stamps you have.
Not too many words, just photos, here are the demos with some brief project notes!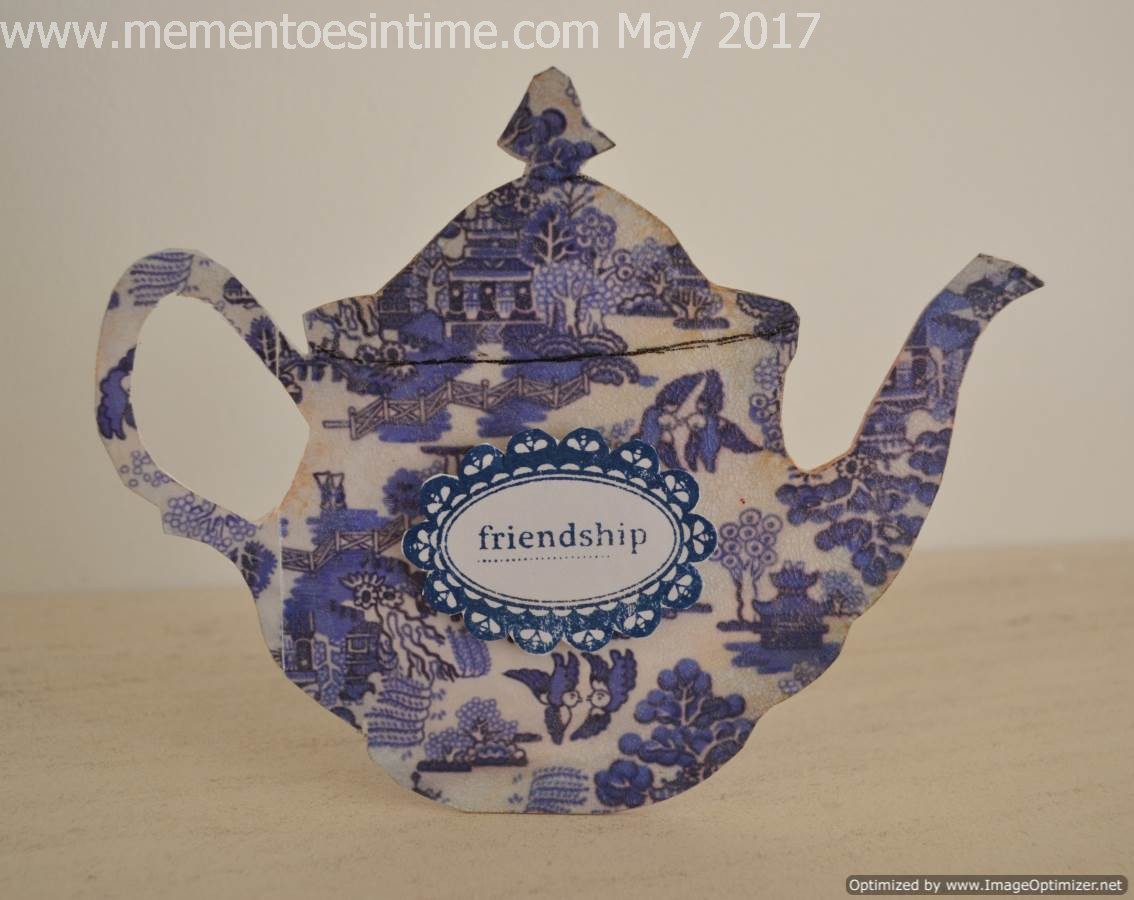 Small Ornate Teapot printed with Willow pattern design on glossy photo paper and finished with Glossy Accents Crackle Medium. Brushed with Tea Dye Distress Ink to show up the cracked effect and to 'age' the pot. Stamped sentiment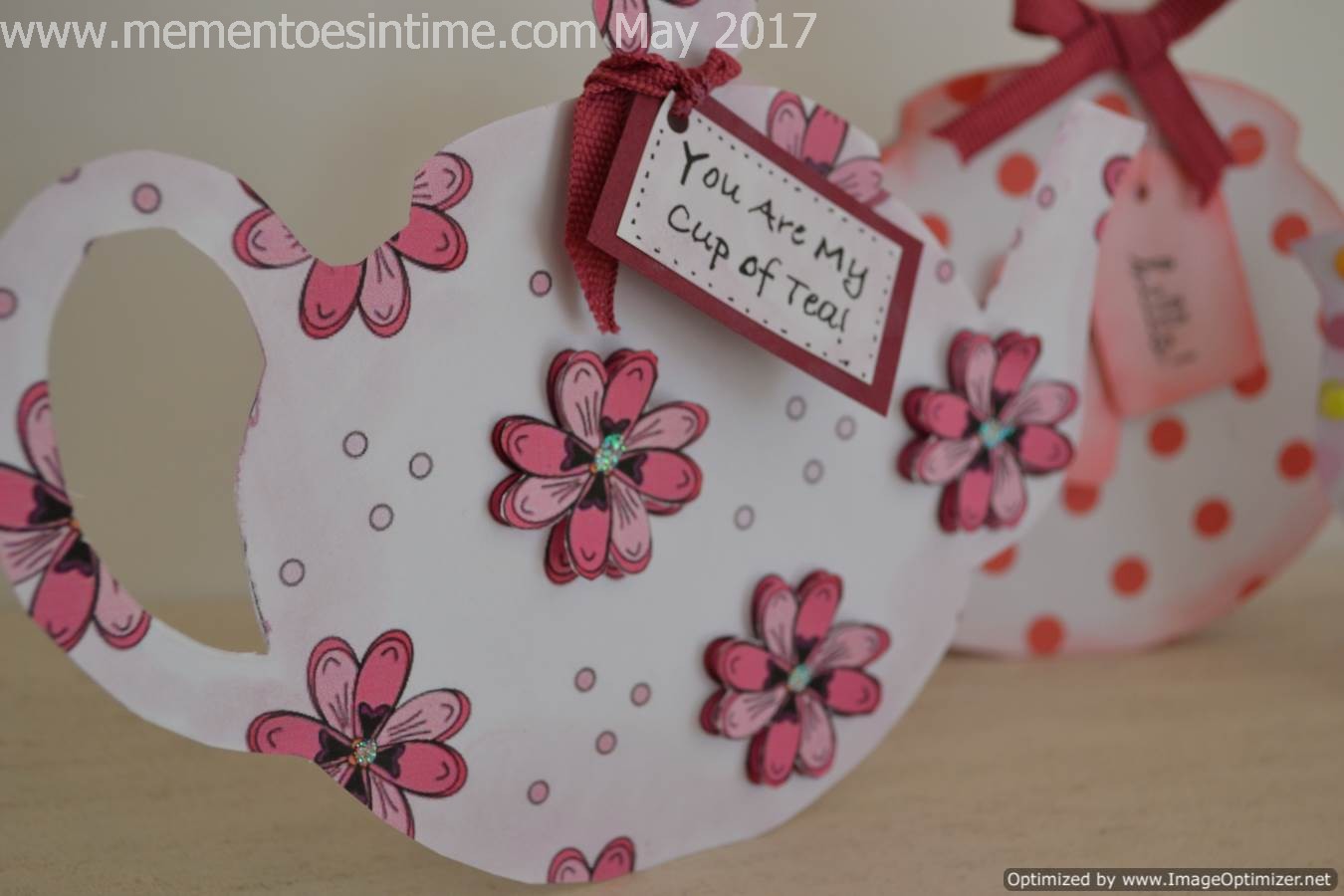 Large Round Teapot decorated with Floral paper, with layered flowers on foam pads to give dimension. Sentiment is from the template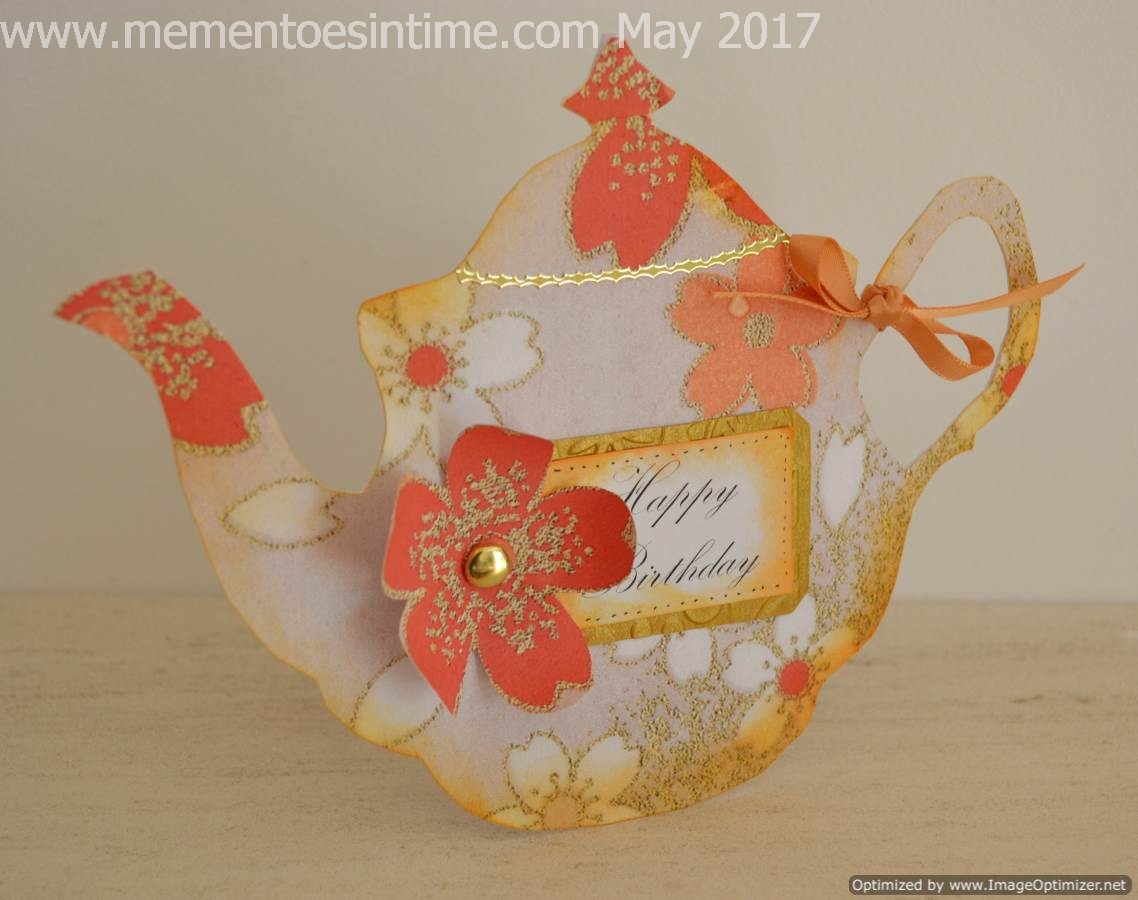 Large Ornate Teapot decorated with Japanese print paper, with flower embellishment cut from the same paper with a brass brad and sentiment from the template. Brushed with Distress Ink for dimension
Large Ornate Teapot decorated with Floral papers, paper roses brushed with Distress Inks and a stamped sentiment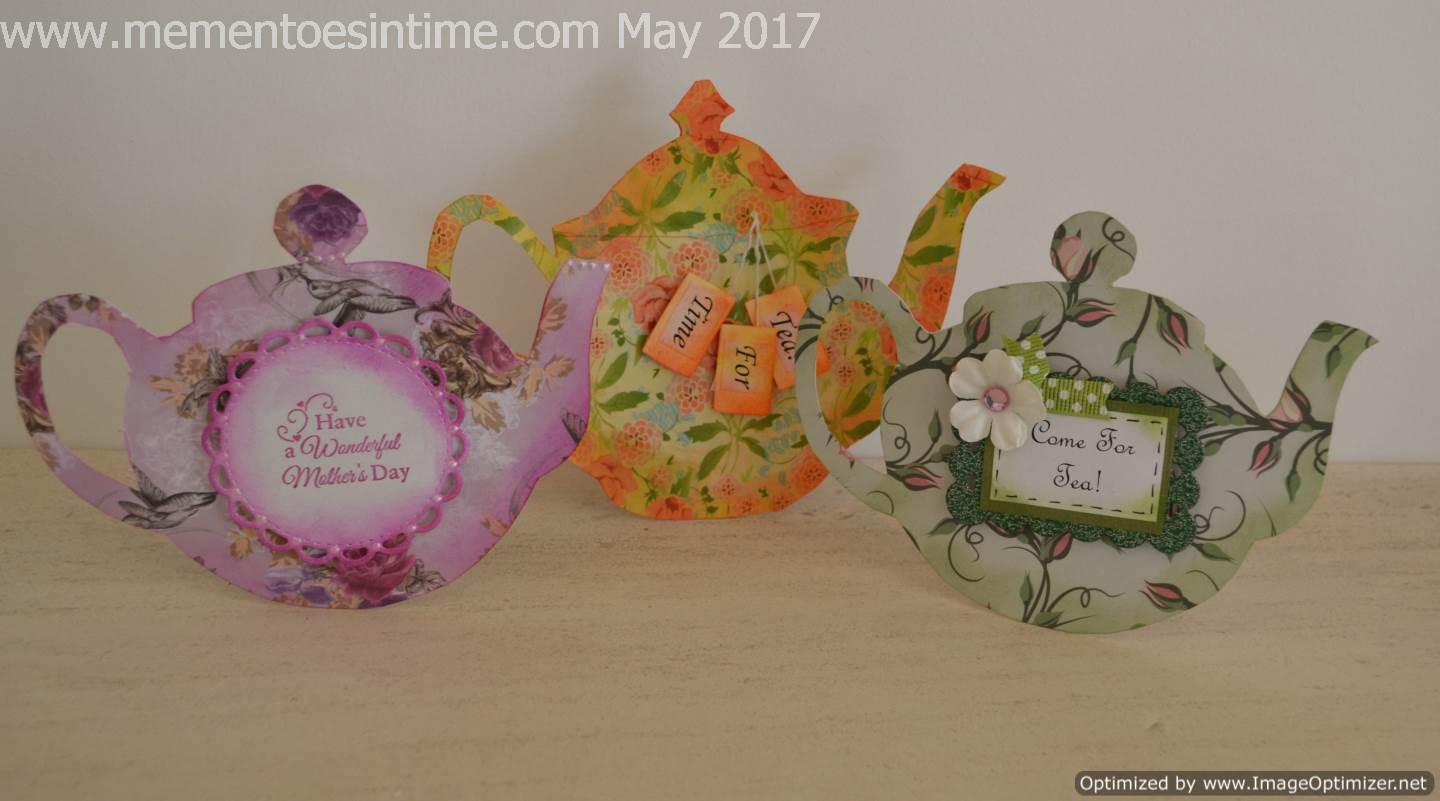 Trio of small pots using floral papers and Distress Inks to create a 3D effect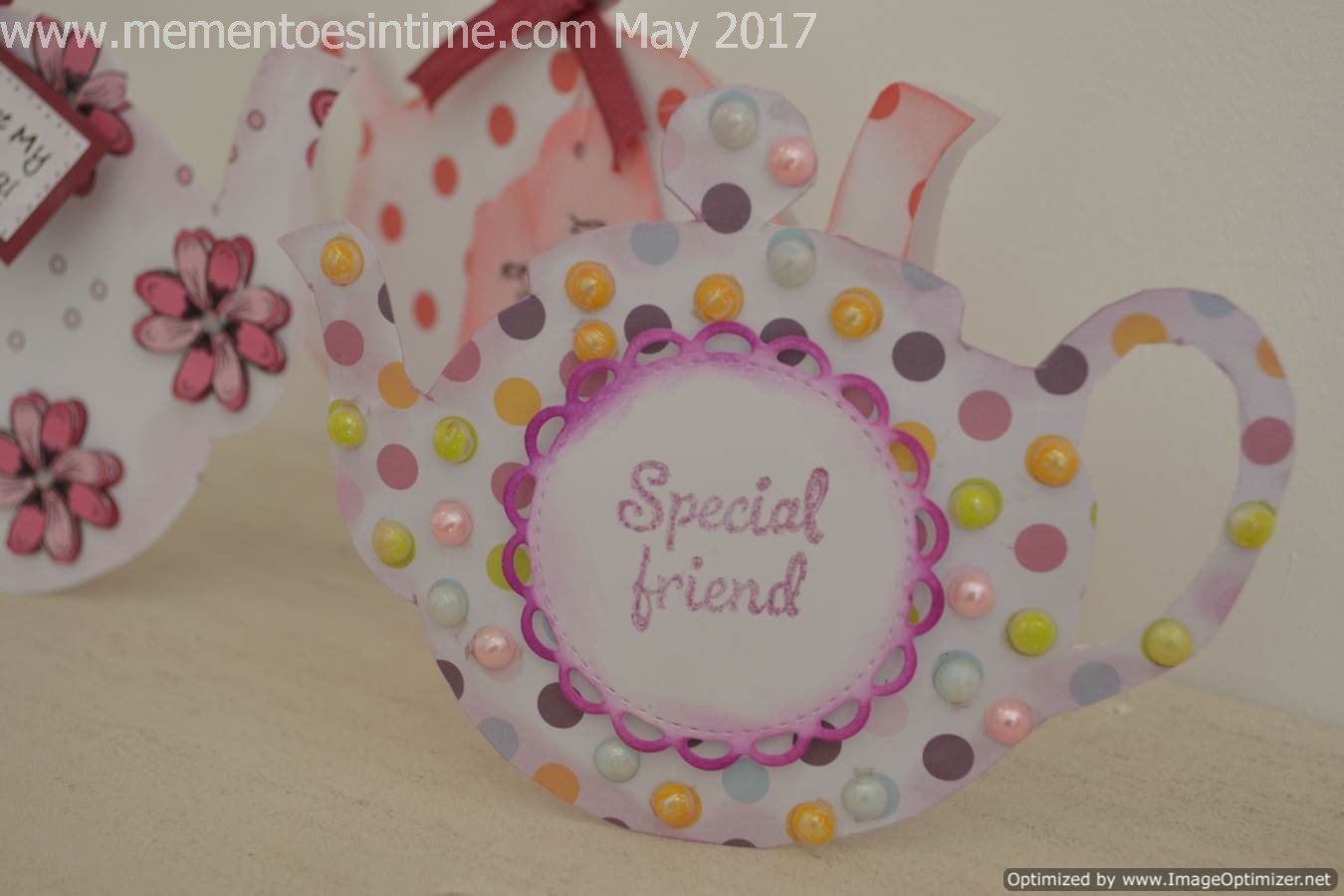 Small round teapot with adhesive pearls to embellish. Get the right colour pearl by brushing them with Distress Paints. Stamped sentiment.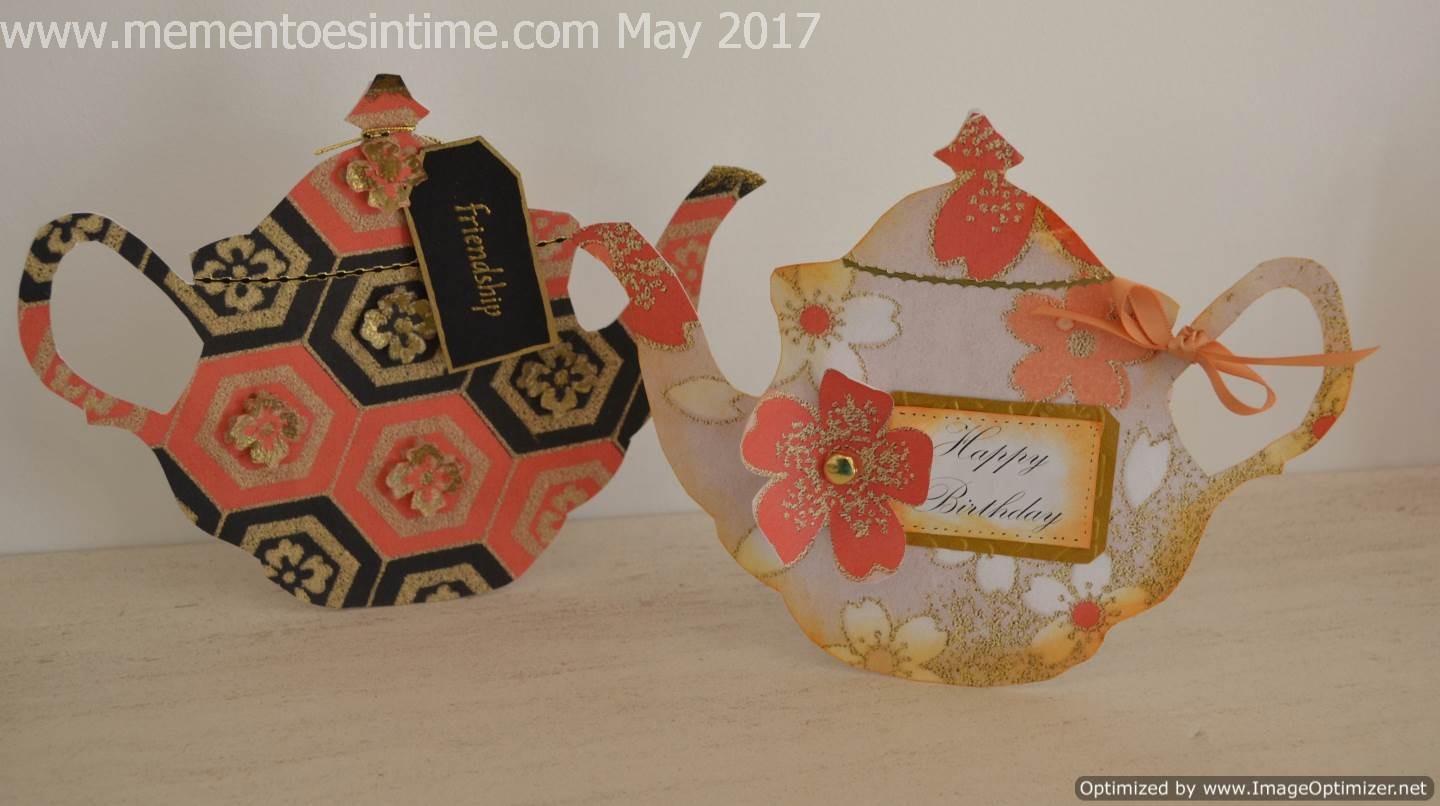 On the left, Chinese papers used to decorate the Large Ornate Teapot, with dimensional embellishment using flowers cut from the paper layered up with foam pads. Stamped Friendship Tag.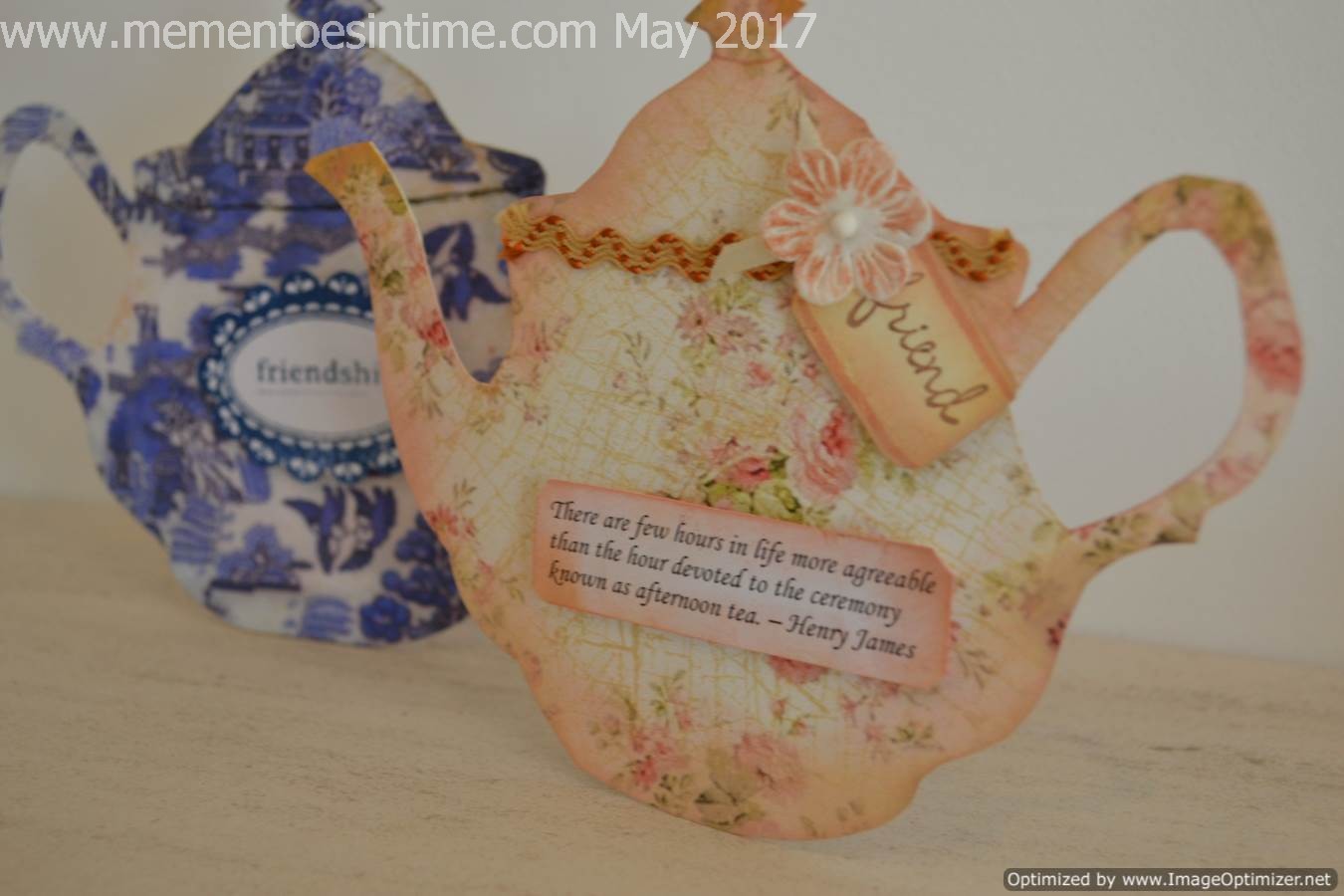 Small ornate teapot decorated with floral paper, then stamped with a Crackle effect stamp and distress ink to give the aged/vintage effect.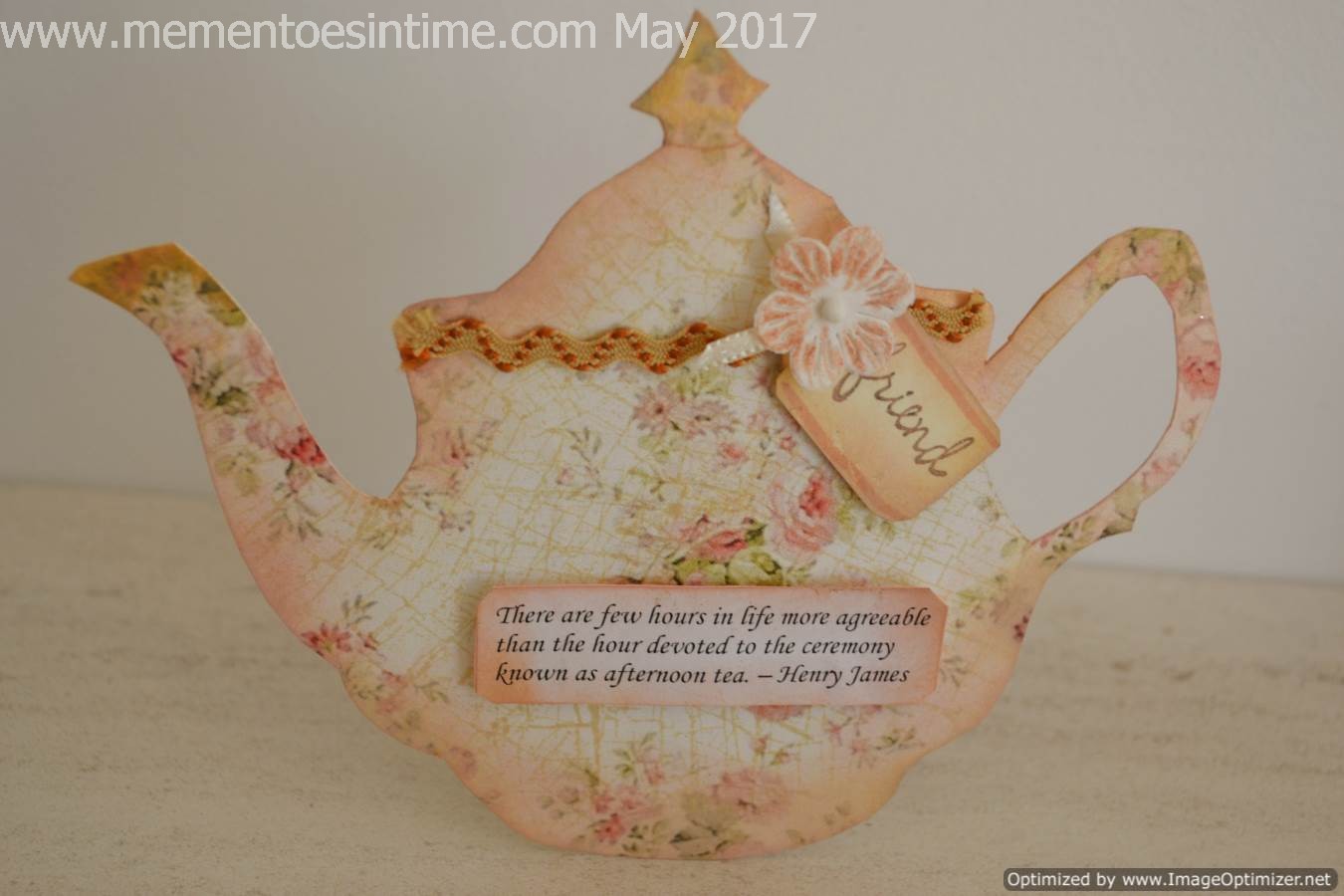 Edged with distress inks for dimension and a sentiment from the Tea Time Digital Stamp Collection added. Stamped Tag and paper flower brushed with a Distress Marker also.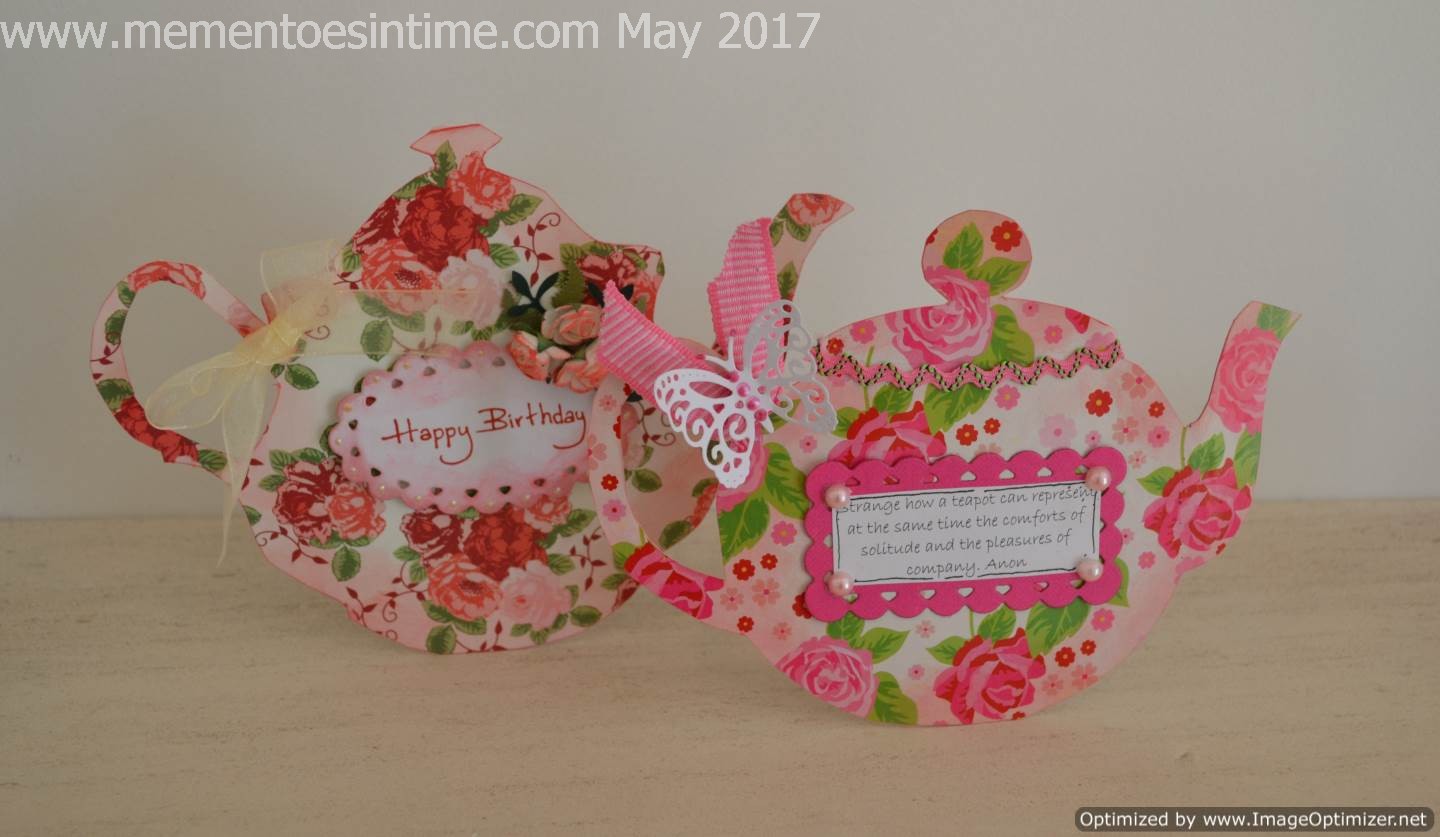 Large Ornate and Large Round Teapots simply decorated with floral papers. Round Teapot inlcudes sentiment from the Tea Time Digital Collection.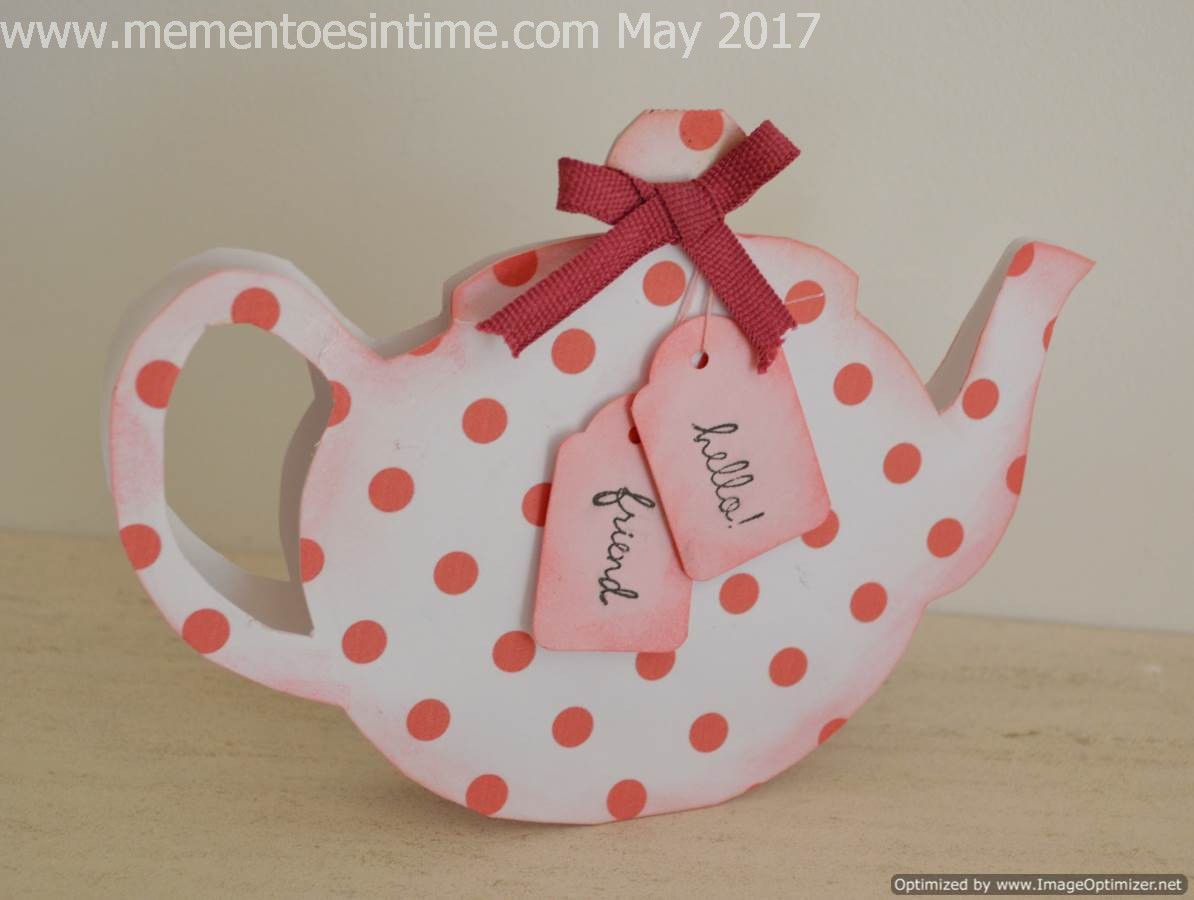 Large Round Teapot with simple spotty paper and stamped sentiment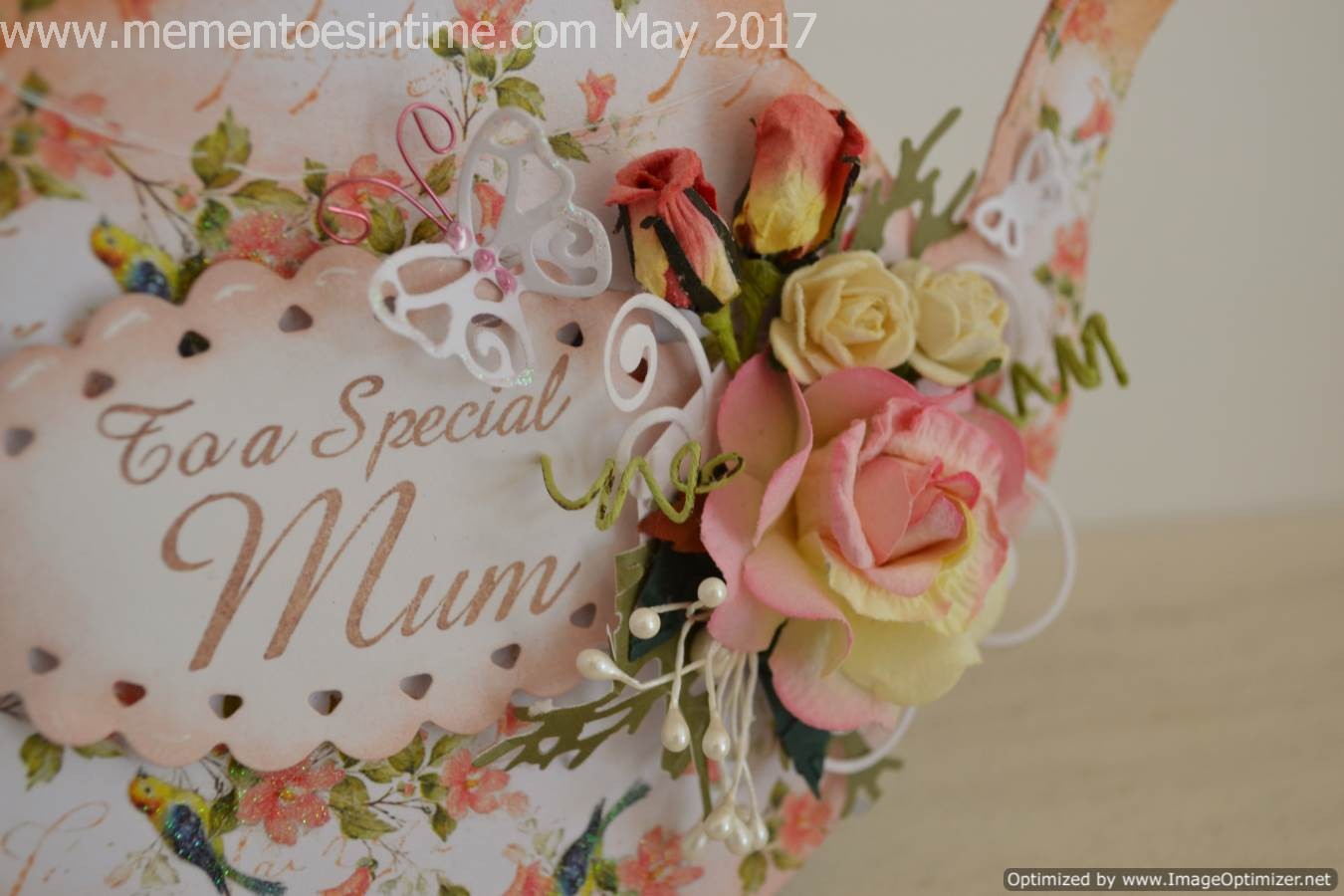 Thanks for visiting!