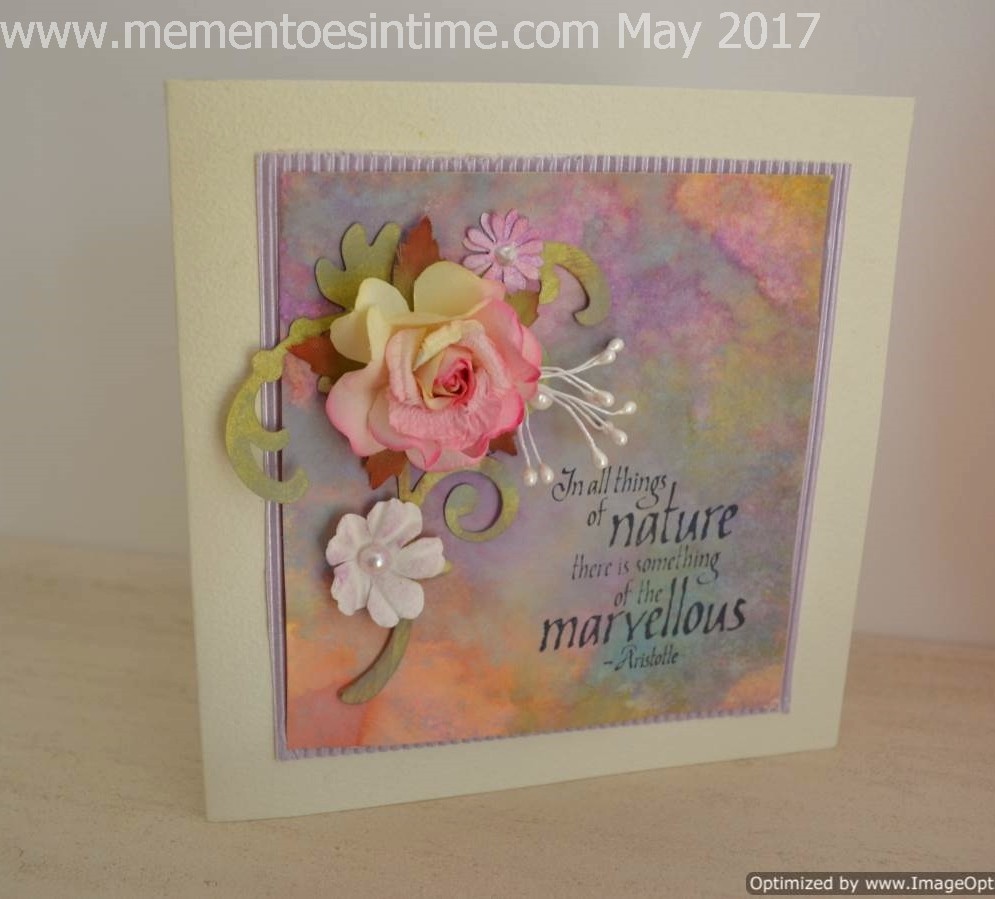 Life in A Distressing World, Adventures With Oxide Inks (Part 2)

As promised for Part 2 of our series on Distress Oxide Inks, here are some projects made using the backgrounds created last time. None of these were planned in any way, I just made a background and then came up with ideas to use it. I love creating like this!
This is just the first three projects, so there will be more but I hope it will give you some ideas and maybe inspiration for things you can do with these lovely new inks from Ranger.
Where possible, I have included before and after photos so you can see how something quite nice can result from something that looks like a complete mess to start with!.
Project 1 - A Pastel Delight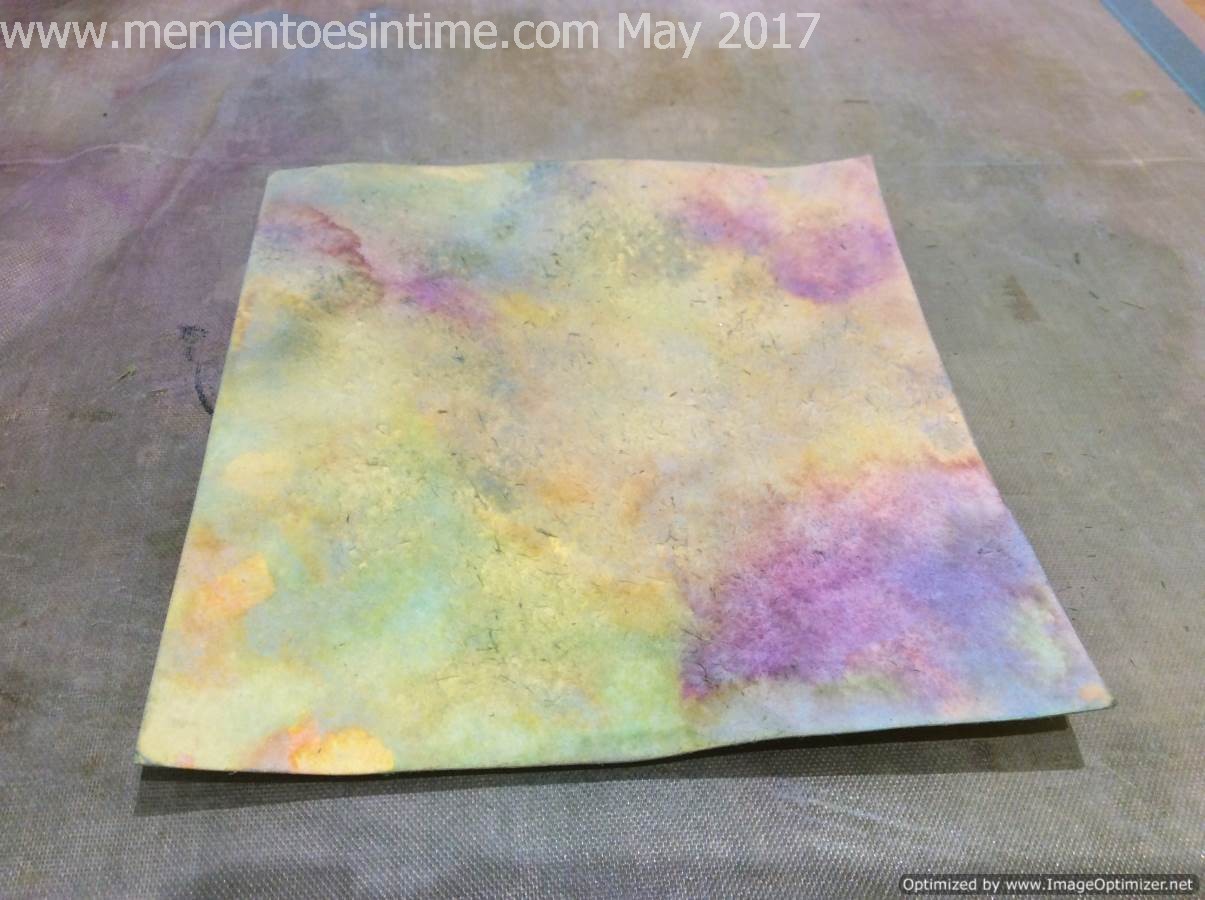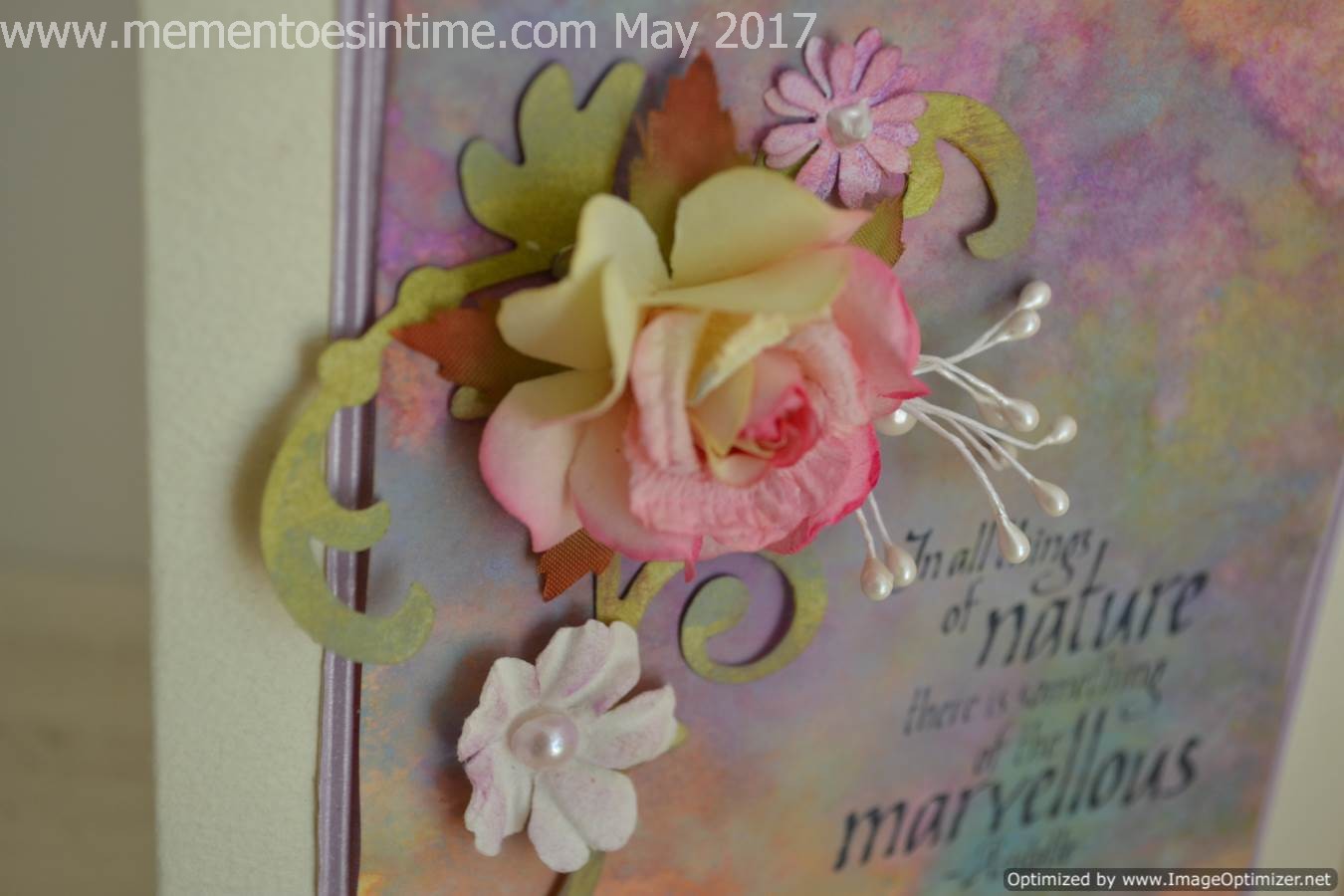 Beautiful pastel, chalky background created using all the light colours in the Oxide collection gave the perfect backdrop for a paper rose and flourish arrangement. The fact that the paper shredded a little from too much water actually gave the finished piece a lovely roughed up texture, similar to handmade paper.
The chipboard flourish was dabbed with Distress Paint Dabbers to co-ordinate with the matt background from the Distress Oxides. Word stamps also look fantastic over the top of these subtle backgrounds
Project 2 - A Surprise to 'Note'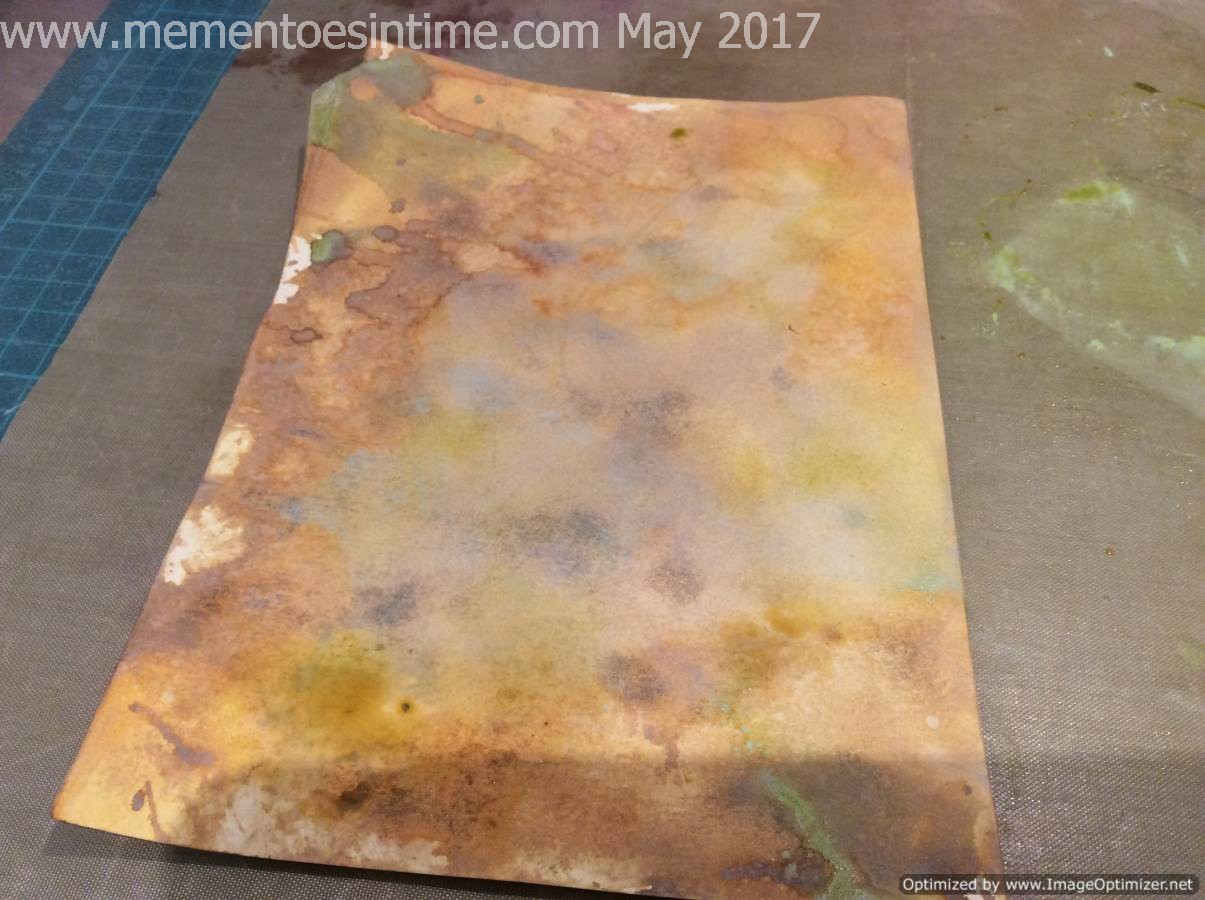 Ugh! Better throw this away!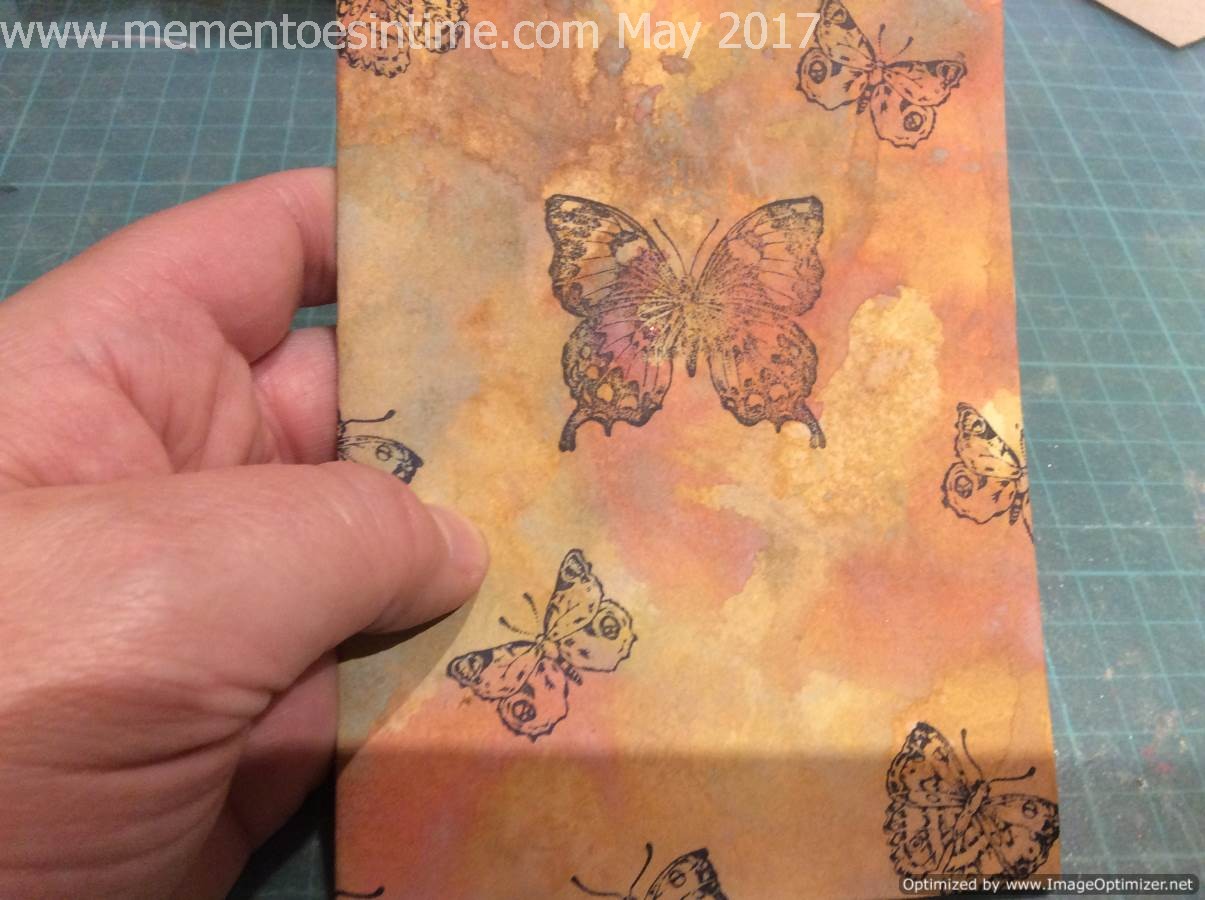 A brown mess that when dried and stamped with butterflies formed the cover for a notebook. The chalky Oxide finish gives the paper a really unique and very pleasant quality to handle (it almost seems tougher than the paper had started out), which was perfect for my notebook. It is so nice to handle that I can't stop picking it up just to feel the finish.
Project 3 - Scrunched Silhouette Scene 

No I wasn't getting fed up and throwing my toys out of the pram, I just wanted to see what would happen if I scrunched up my paper first before adding the inks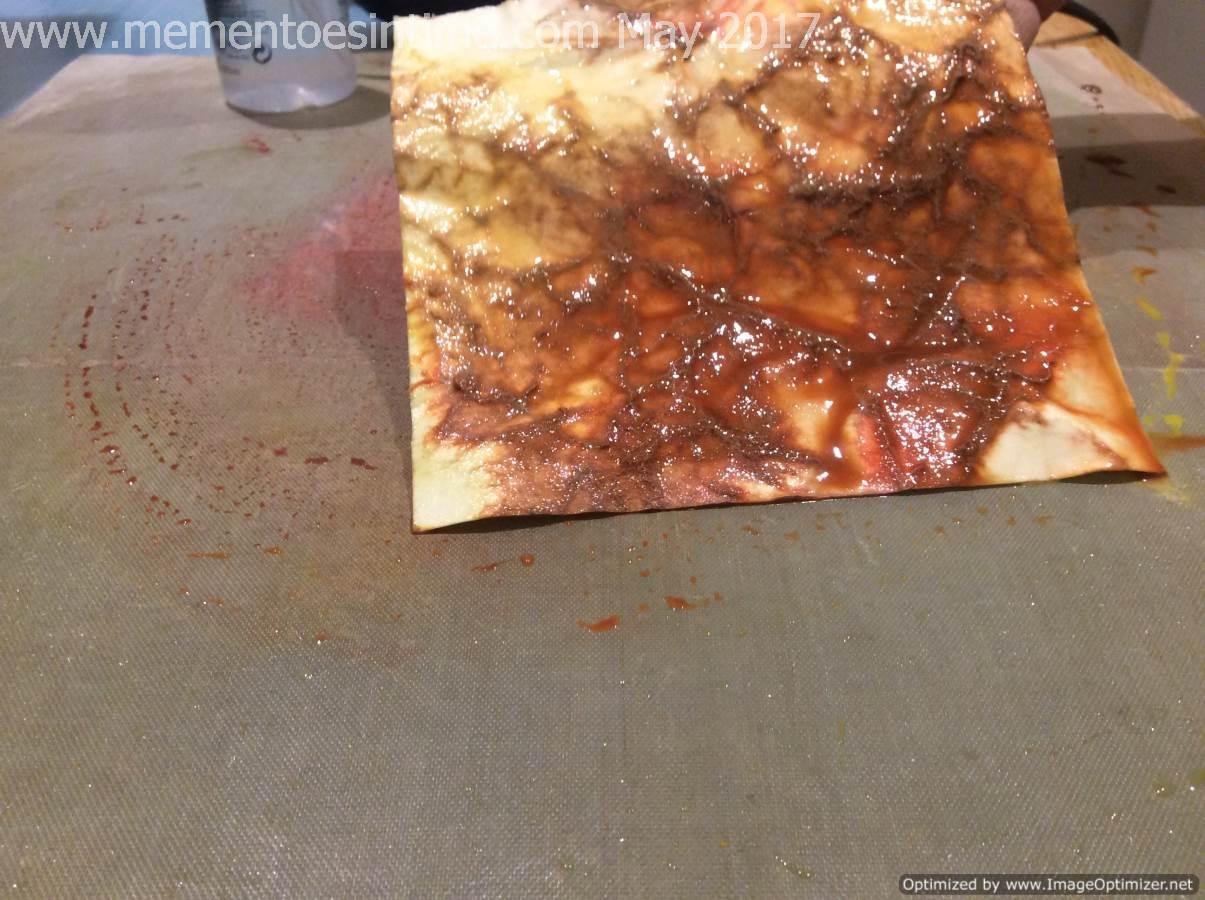 OMG what a disaster!!!!
All the ink has collected around the creases where it has concentrated. I can't imagine this drying into anything nice.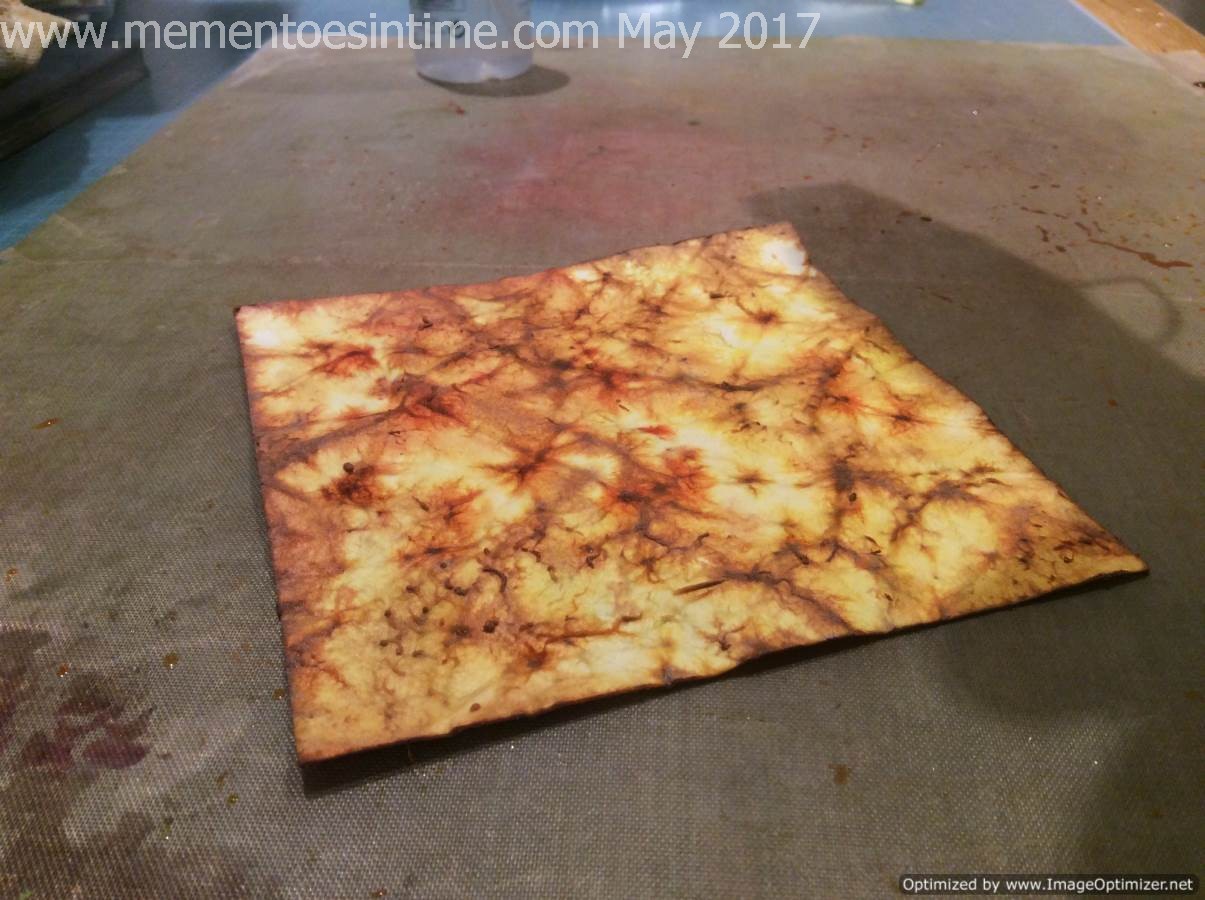 But wait, turn it over and look at that! Wow!!! The ink has bled through to the reverse to create an effect that is very natural and stunning, the photo doesn't do it justice. I was just about to throw this away...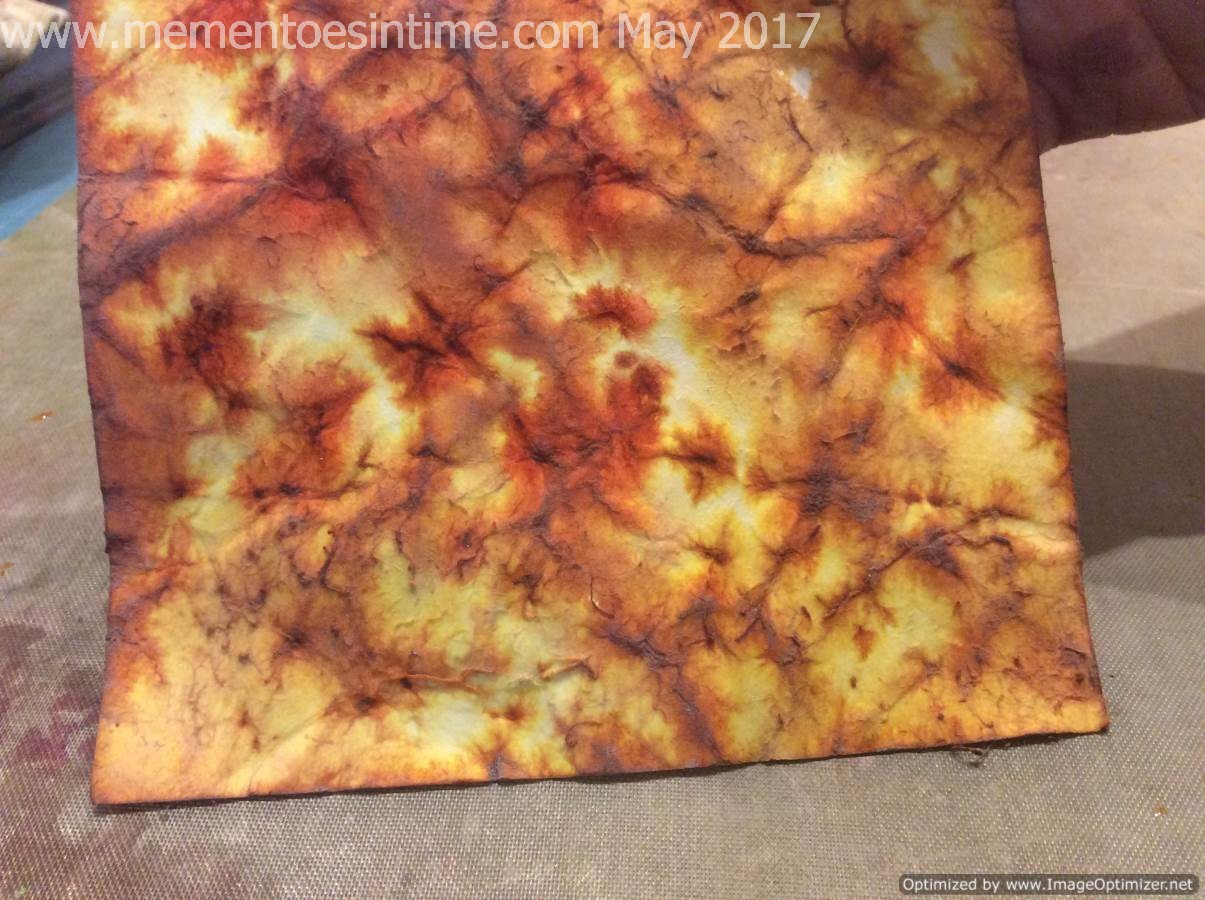 A really good 'mistake'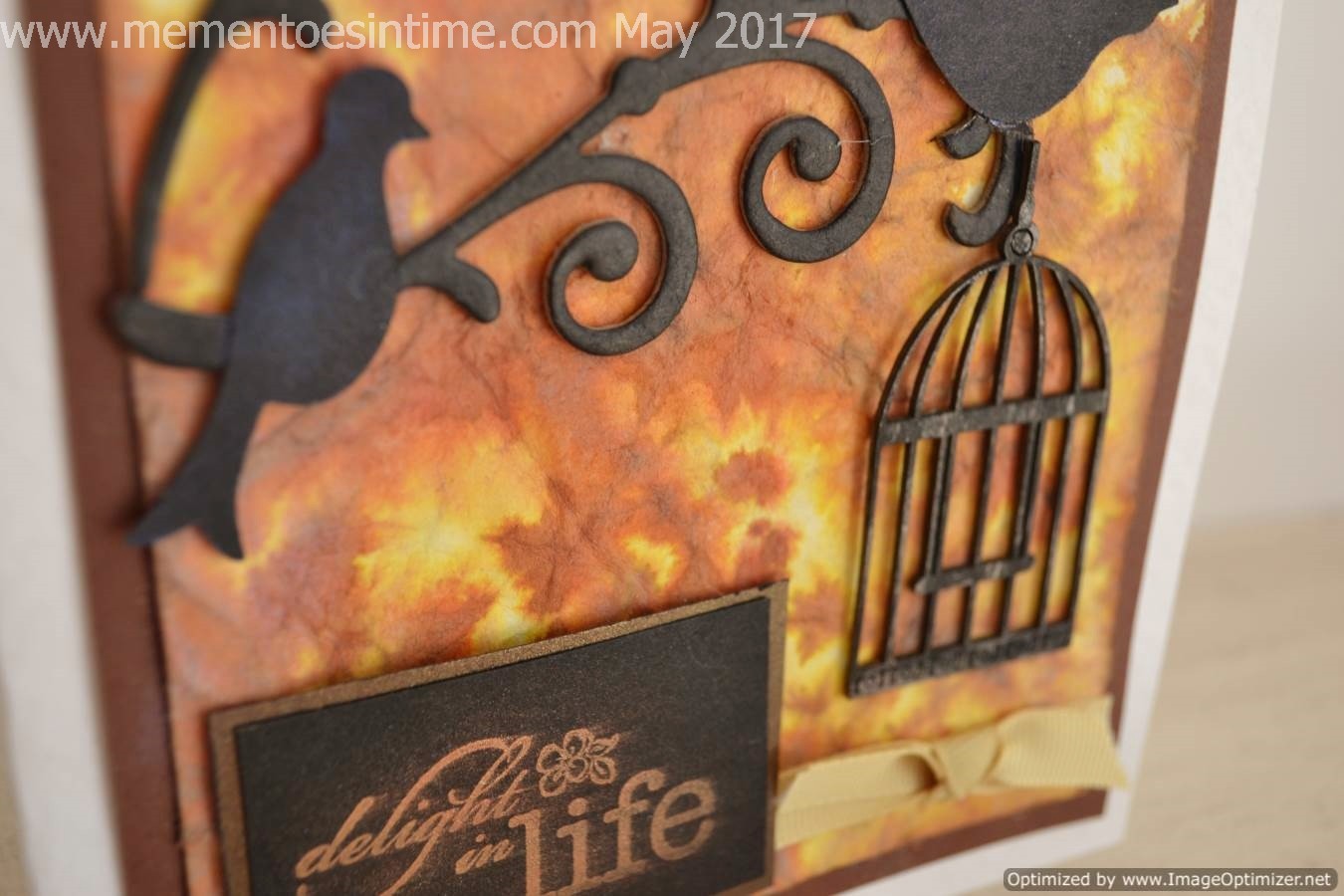 This lovely pattern made me think of a sunset scene, so I wanted all my embellishments to be in silhouette. The die cuts are all coloured with Distress Paint Black Soot and the cage is then dabbed with a little bronze to give a worn appearance. The birds are from a Quickutz die, the flourish is from a Tim Holz die and the bird cage is a chipboard embellishment from my stash. The sentiment is stamped with Versamark and brushed with Perfect Pearls.
I just love the atmosphere of this card and quite surprised to salvage it from the throw away pile!
The point of today's post was to demonstrate that these inks are incredibly forgiving. What starts out looking like a disaster is not necessarily going to be once it dries.You will get in a mess playing with them but that is half the fun. Just look at the piece of kitchen roll used to clear up one of the palettes I set up. Even that looks beautiful!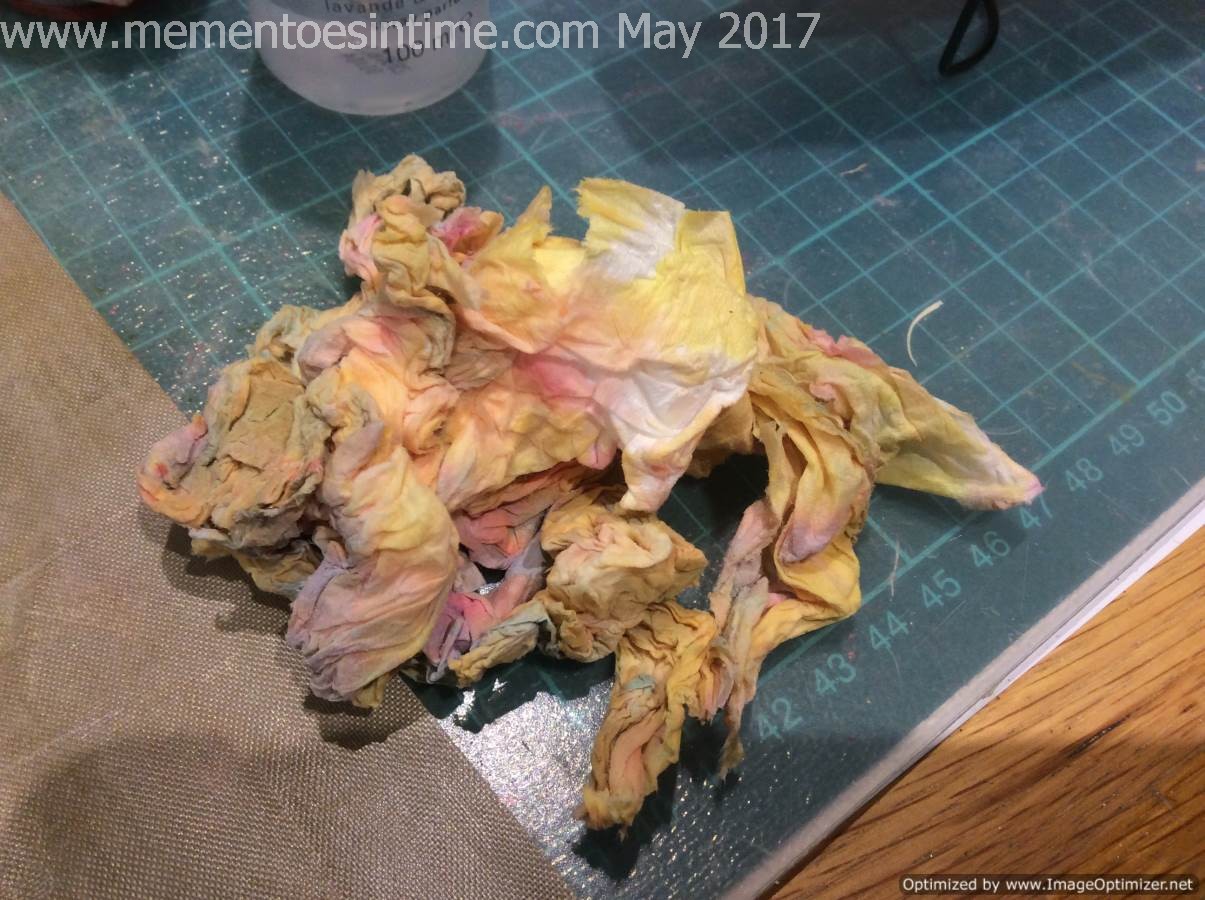 Join me again for some more examples if you are enjoying this short series on Distress Oxides. If you have any questions or comment then please leave them below in the Comment Section beneath this post or if you are shy you can use the Contact Form on the left hand sidebar.
Important Stuff
Please ask if you wish to use our content - words, photos or designs. You can contact us here and we usually just ask for attribution links to be added.
I would like to say that this article is NOT sponsored in any way, I do not receive any remuneration and any enthusiasm for the product is genuine and without any kind of financial incentive whatsoever!